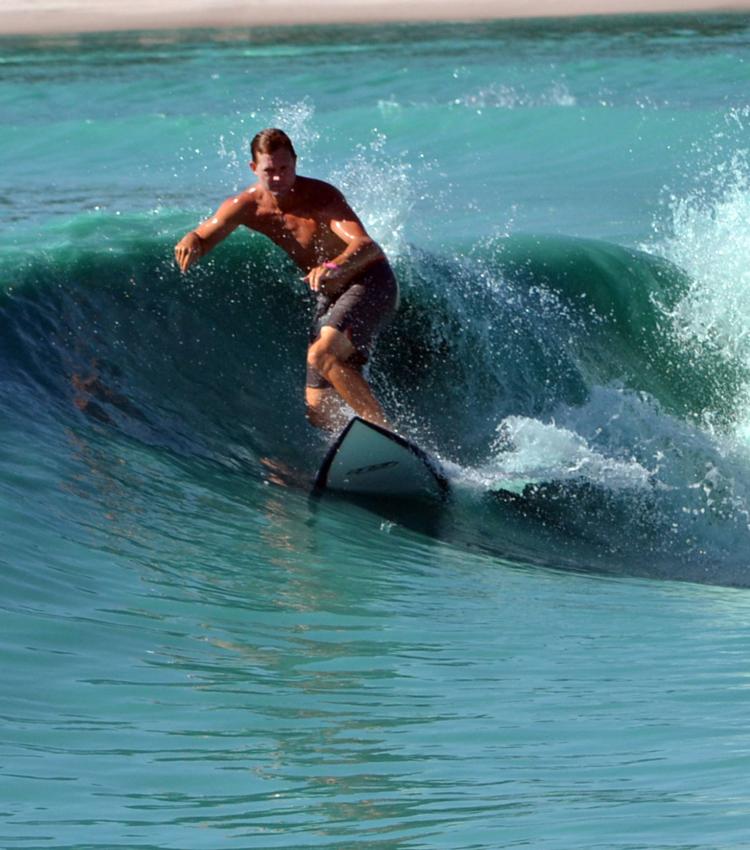 In last month's Waco Today, we called the new Surf Resort at BSR Cable Park in Axtell one of the cool spots to check out this summer.
Little did we know just how cool — or hot — this new surfing spot in the middle of Central Texas is.
The cutting-edge technology and the novelty of the American Wave Machines PerfectSwell wave pool has been drawing surfers from all over the world to check it out.
It's also been a stop for celebrities.
Professional surfer Bethany Hamilton tried out the surf with her family in early July. Hamilton, who lost her left arm in an attack by a tiger shark when she was a teenager, told her story in the 2011 movie "Soul Surfer."
She shared her impressions of it via answers to emailed questions:
1. How do you learn about BSR's Surf Resort?
"I first saw it on Instagram a month ago and I was so impressed and I immediately started dreaming of coming here!"
2. What is your impression of it?
Well, nothing can replace the ocean, but this is the next best thing! It's a surfer's dream "water park!" With quality manmade waves a fairly new thing, I'm really excited to be able to have a chance to push my surfing in different ways! Bravo to BSR for bringing American Wave Machines PerfectSwell to Waco!
3. How many other surf places like this have you tried? (Austin has NLand Surf Park) 
Yeah, I've tried a few different waves now and they all are amazing in their own way! I love the versatility and variety of waves the one here at BSR can produce! All you Texans gotta give it a go. It is so much fun!
Hamilton enjoyed family time and private sessions on the water while at BSR. Joining them during the Fourth of July holiday was Mike Coots, who lost a leg to a tiger shark attack.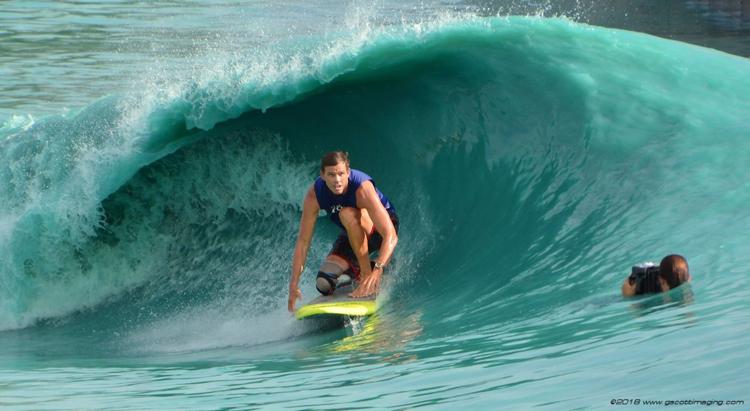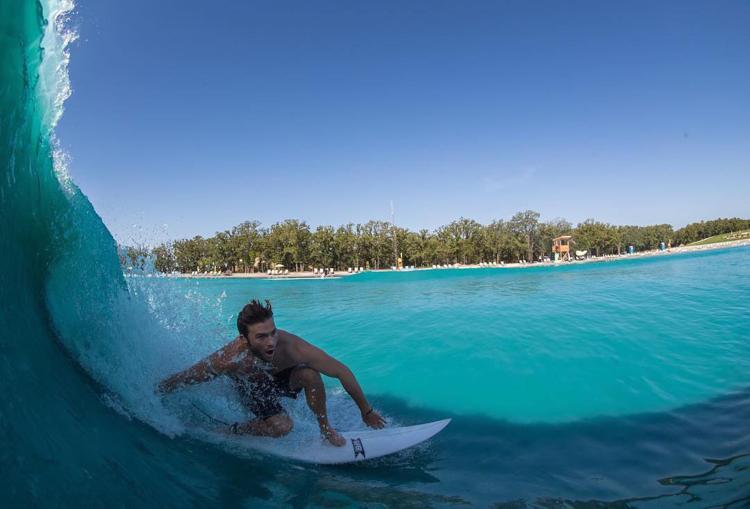 Just before Hamilton's arrival, actor Scott Eastwood enjoyed the waves. The son of Clint Eastwood, he recently moved from California to Austin and shared a photo of himself surfing at BSR on Instagram.
Surfer and performer Donavon Frankenreiter surfed and gave a concert at the resort in July.
The Surf Resort, overseen by retired competitive surfer Cheyne Magnusson, was announced in late June as the official wave pool for the 16-member 2018 World Junior Surf Championship Training Team.
A release from USA Surfing said: "USA Surfing head coach Joey Buran said the wave pool offers optimal training conditions to prepare the team for challenging international competition and beach break conditions at the 2018 International Surfing Association (ISA) World Junior Surfing Championship held in Huntington Beach Oct. 27-Nov. 4."
Those surfers are expected to arrive in August. It also will be the training site for the team selected to compete at the Olympic Games Tokyo 2020, when surfing makes its Olympic debut.
More information about the Surf Resort is on Facebook at Surf Ride Waco at BSR Cable Park.