The Olive Branch has been a staple in Waco since 2003 when proprietor Leah Stewart began serving her own brand of fresh soups, salads and sandwiches downtown.
The restaurant has evolved and adjusted to myriad changes in the area always adapting to a growing downtown clientele.
Today, Olive Branch is at home at River Square Center shifting its focus to catering and a grab-and-go concept.
"I've changed from line service to full table service to grab and go," Stewart said. "We change as downtown changes. We try to stay relevant."
Known for healthy alternatives, gourmet-style bakery items and specially blended coffees, The Olive Branch has remained true to its roots.
"You do what do you do well, and we cater really, really amazing," Stewart said. "All of our food is fresh. We make all of our own sauces and dressings, and we have an amazing bakery."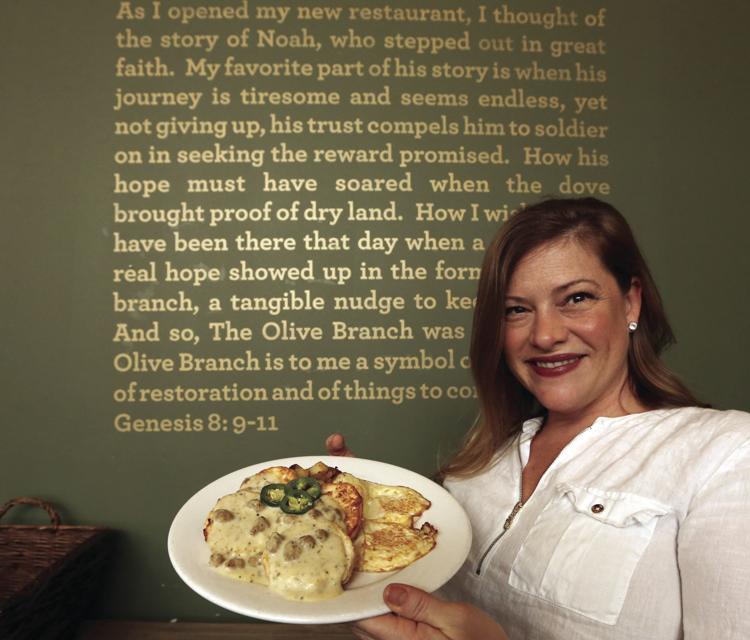 Those elements stand out as patrons stop by for take-home, ready-to-eat dinners and daytime eat-while-you-work options.
"Our concept right now is to do a really amazing brunch, great coffee, bottomless coffee, WiFi, quick snacks, lunches and meals you can pick up," Stewart said.
On-the-go parents and downtown loft-dwellers can stop by for a dinner they can take home and bake.
Grab-and-go meals are served from 8 a.m. to 8 p.m. Monday through Thursday.
Meeting Diets
"We are doing a lot of keto meals, gluten-free stuff, veggie options and veggie sides. We have stuffed chicken breast for mom and chicken spaghetti for the kids," Stewart said. "We try to cater to diets people are trying to meet."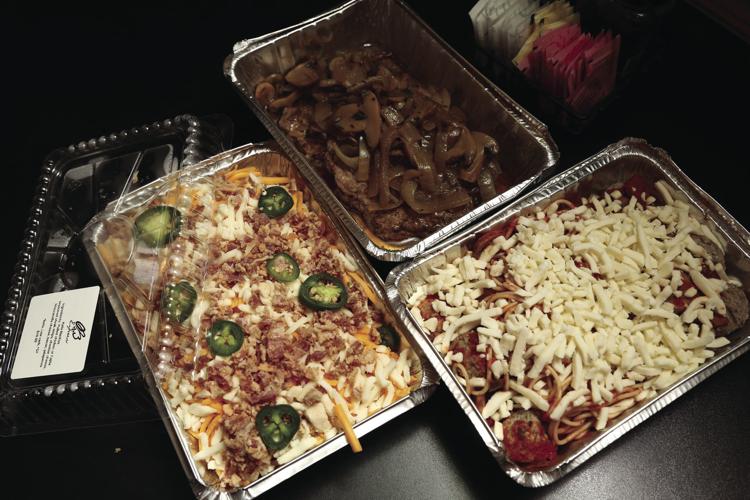 Keto lasagna and other specialty keto meals appeal to people who want to enjoy restaurant meals while adhering to their eating plan.
"It's sort of a complicated concept," Stewart said. "During the week, we don't have a menu at all. We just have cases where you can come by and pick up food. We serve specialty drinks. We are really working on our bakery, and we have our cinnamon rolls back."
The idea is to create a relaxing yet productive environment where students can study and professionals can utilize a space to meet with clients and co-workers.
"It's a great place during the day for board meeting lunches and students who want to get together and grab some food," she said. "People who want to come in and work, have a group meeting and some bottomless coffee and WiFi and get some work done. During the week it's a great workspace."
During the week, The Olive Branch is spacious and comfortable without the distractions of a full-service restaurant.
"People who want to come study can come get a muffin and some fruit and just chill," Stewart said. "We are trying to up our quality. We just don't take orders."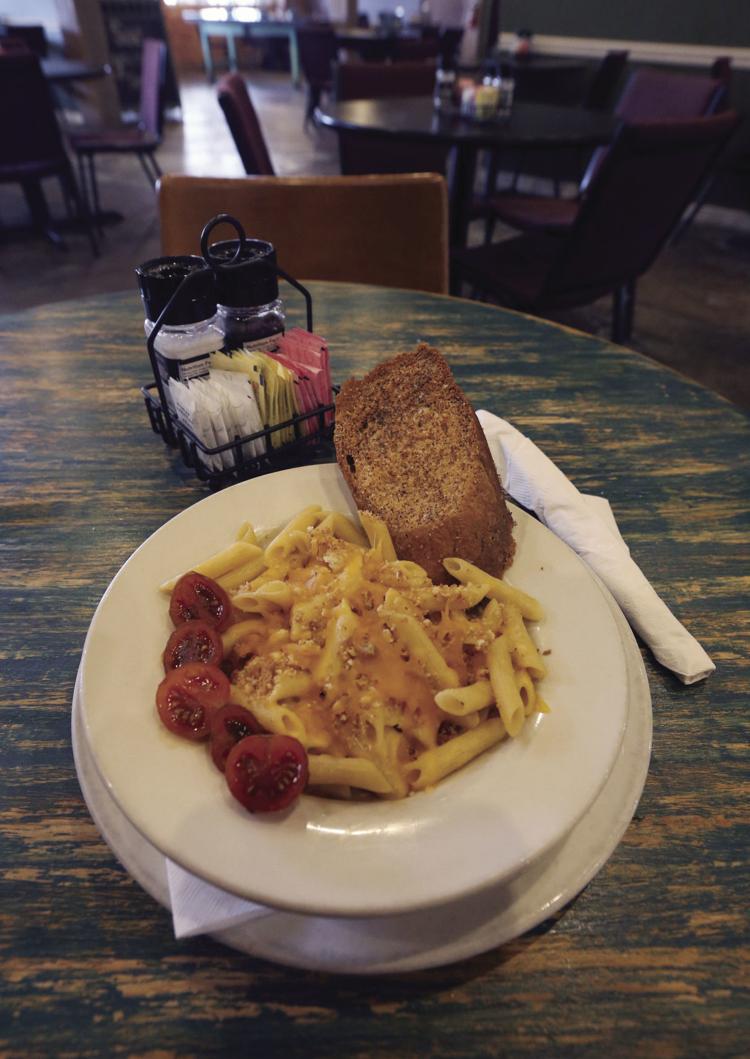 When workdays shift to weekends, The Olive Branch transforms into an epicurean brunch experience with a full-service menu that includes breakfast plates, hand-crafted pancakes, entree salads, lunch plates and bakery items.
"On the weekends, our brunch menu is a completely new menu. We have some really amazing pancake options, Bananas Foster, Nutella with maple bacon, smoked salmon platter, bacon mac and cheese and biscuits and gravy, which people have been asking for for years," Stewart said. "Biscuits and gravy is our most popular meal on weekends."
Guests may enjoy mimosas and wine with full table service.
"It's a really cool menu. They love the chicken spaghetti. They love the keto chicken parmesan. They love our jalapeno popper stuffed chicken breast."
The high-end brunch and full-service menu is served from 8 a.m. to 3 p.m. Friday through Sunday.
"After 3 p.m., it becomes a coffee house again and if people want to wander in and grab a latte or pick up food for the week and take it home and have dinner ready, it's the perfect time to do that," Stewart said.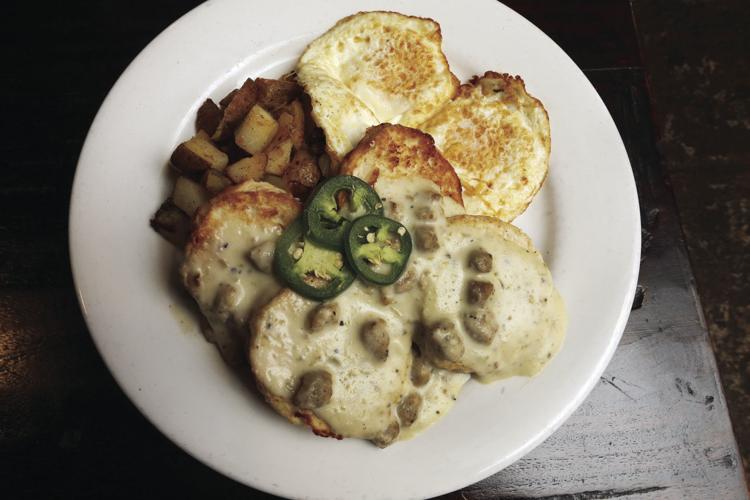 Adjustments
A businesswoman chameleon, Stewart has persevered and thrived as the downtown scene has ebbed and flowed through the years re-inventing her business as the market called for change.
"I got started when I was working at Common Grounds," she said. "I was offered an opportunity to buy La Petite France (formerly at Eighth and Franklin) in 2003 and that's when I started The Olive Branch."
She later moved to Heritage Square before landing at River Square Center.
"I'm in my third location since opening and have partnered with another Baylor alumni," she said. "We are going to try to morph our concept to be more of a marketplace. We are going to sell beer and wine. It's almost like a gourmet market; that's where we are headed. We will be doing a lot of changes over the next couple of months."
As the market concept takes shape, Stewart's love of the heart of her bakery business is evident.
"We do wedding cakes; we do birthday cakes," she said. "We are really trying to push our catering, baby showers, bridal showers, cupcakes and specialty items. We get a lot of that."
"We also do box lunches and hot lunches that we drop off at workplaces during the week. We do rehearsal dinners, too."
Stewart's idea is to make food not only healthy but convenient for her customers.
"We do home dinner parties, and I'm actually working with a couple of gyms to offer personal chef work," she said. "If a customer is working with a nutritionist or trainer, I can prep the meals and have them ready.
"I have some doctors who will send patients to me who want heart-healthy diets and I can do meal prep for them during the week."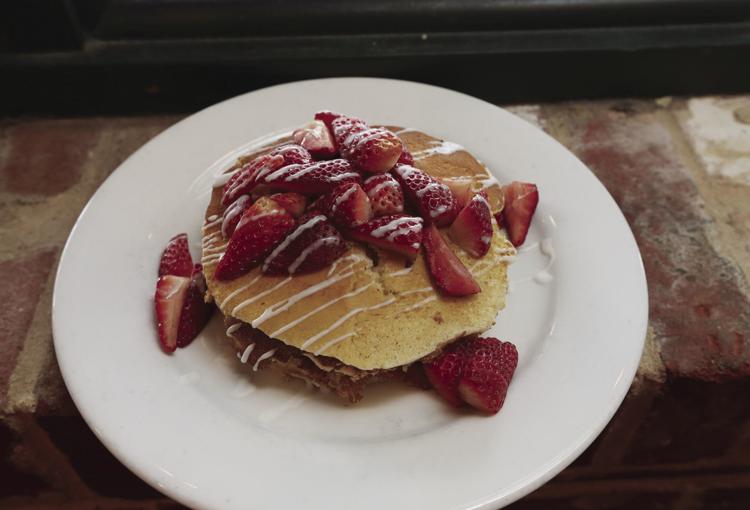 Stewart said the changes she is making to The Olive Branch are answers to an ever-changing clientele.
"One of the biggest challenges for small businesses is we are adverse to change," she said.
"I've seen downtown go from not having a lot of people in it to having a lot of people working downtown, which is great for my lunch business. We've received a lot of national recognition in the last couple of years, so we have seen a lot of differences with out-of-town guests."
That has shifted access to local businesses during lunch.
"My customer business during the week are primarily downtown business people, and my customers only have an hour for lunch," she said. "There are more delivery services and a lot more business downtown and a lot more competition.
"Competition has changed dramatically, but the client base hasn't changed that much. People downtown have said for a long time they want a grocery store, so I'm hoping that we can morph into something for the people who are living downtown. There are more people living downtown than when I first started."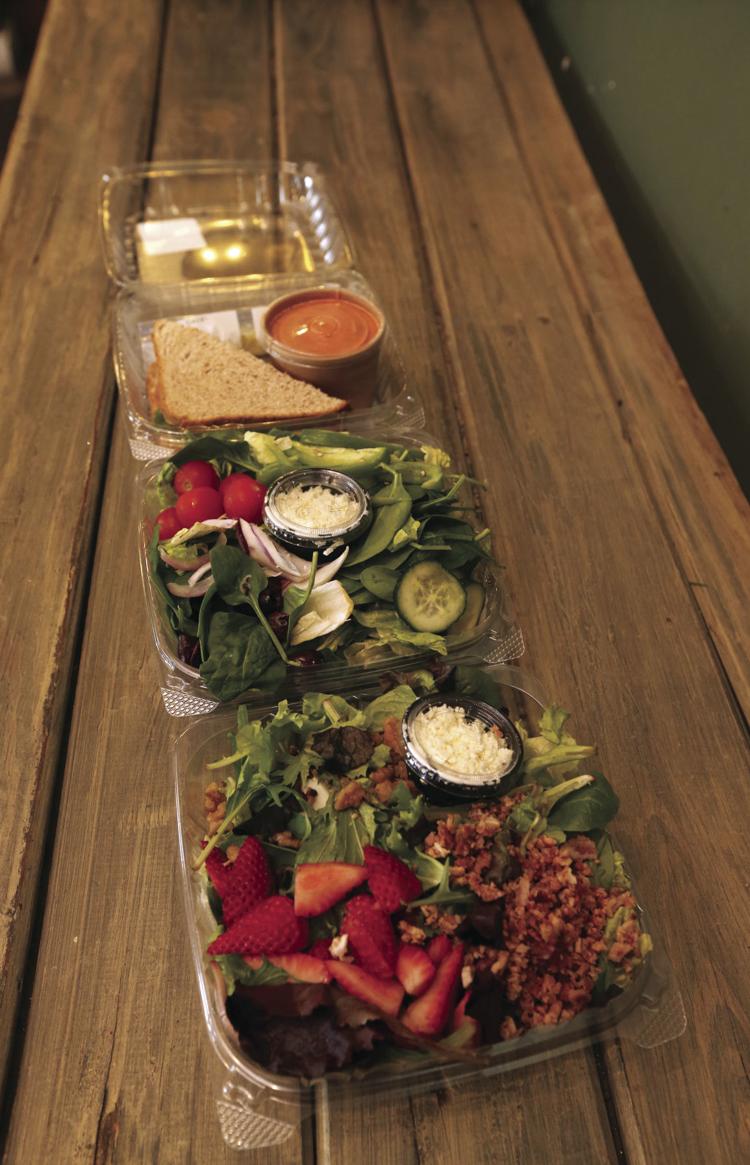 Accessibility
The new marketplace will be in response to the need for an accessible store for these residents.
"We currently have our beer and wine license," she said. "We are going to put in wine racks where you can buy a bottle or a six-pack. You could come in and get a bottle of wine and dinner to take home to your loft or a bottle of wine to take to one of the BYOB restaurants downtown.
"If you hit the marketplace on your way from work, you could pick up some farm-fresh eggs and a bottle of wine to take home on a Friday night so you don't have to make another grocery store stop."
It's all about making healthy food choices easy for her clients, she said.
"I would love for people to come by and grab a few salads and put them in the fridge at work," she said. "It's here, it's ready to go and it helps to cut down on other bad dieting habits. That's what I want people to think about doing, especially people who have kids going to multiple activities. They can actually feed their family a healthy meal easily before 8 o'clock at night without it being fast food."
---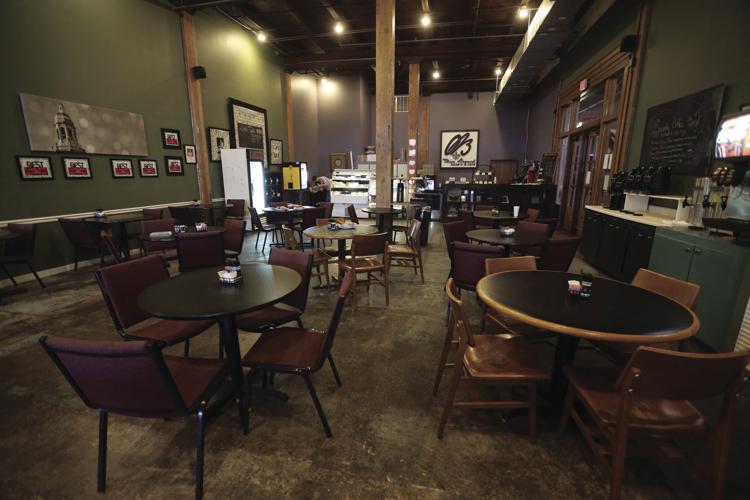 The Olive Branch