Christi's Burgers has been the spot in Bellmead for a quick and filling meal since 1986.
Its namesake and now the owner and head cook, Christi Gerik, was 11 years old when her parents brought the business from the family of Wendell "Shorty" Clemons and named for it for their daughter.
But it's the down-home atmosphere and care for the customers that has made Christi's Burgers a Bellmead mainstay.
"We have a ton of regulars, but I consider them like family," Gerik said. "Most of them I know by name and what they order."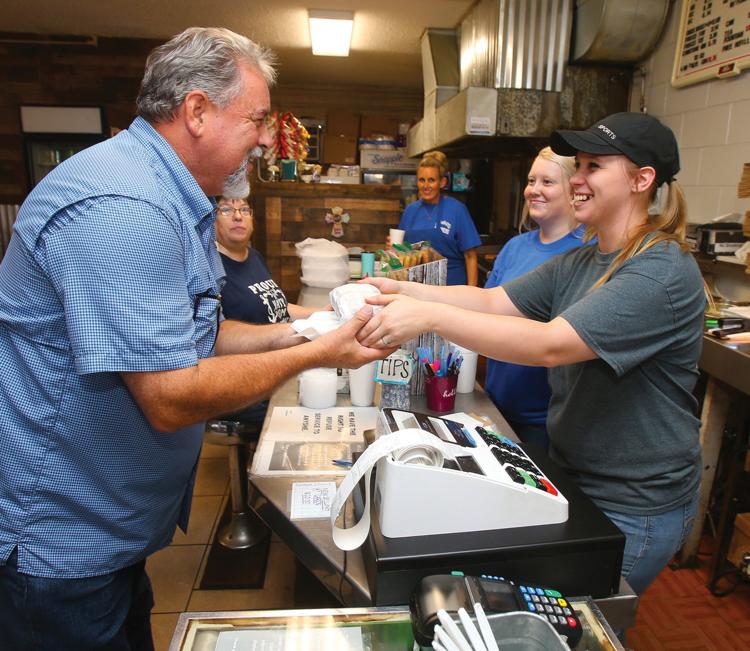 Clemons first owned the La Vega Coffee Shop, which opened in 1949 across the street from where Christi's Burgers sits today.
"After the (1953) tornado in Waco, a shopping center was built, and Shorty had first dibs on a space," Gerik said of the current location. Clemons named his new place Shorty's when he moved in 1954.
"He ran it for 10 years until he passed away," she said. "At that point his wife and kids ran it for another 10 years until she passed away. From there, their daughter ran it for about 10 years."
After Christi's father, Ed Hill, was laid off from General Tire and her mother Janis was also let go from Marathon Battery, they explored the idea of buying the café from Clemons' daughter Marylyn, which they did.
"Once my parents took it over in 1986, we kept everything the same (other than the name)," Christi said.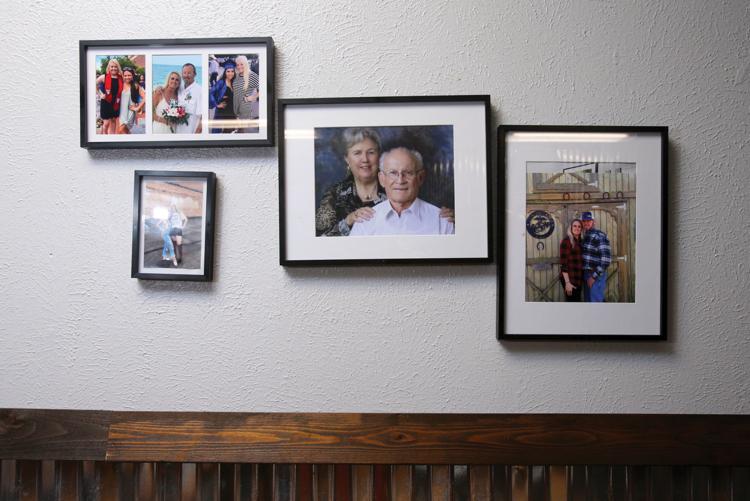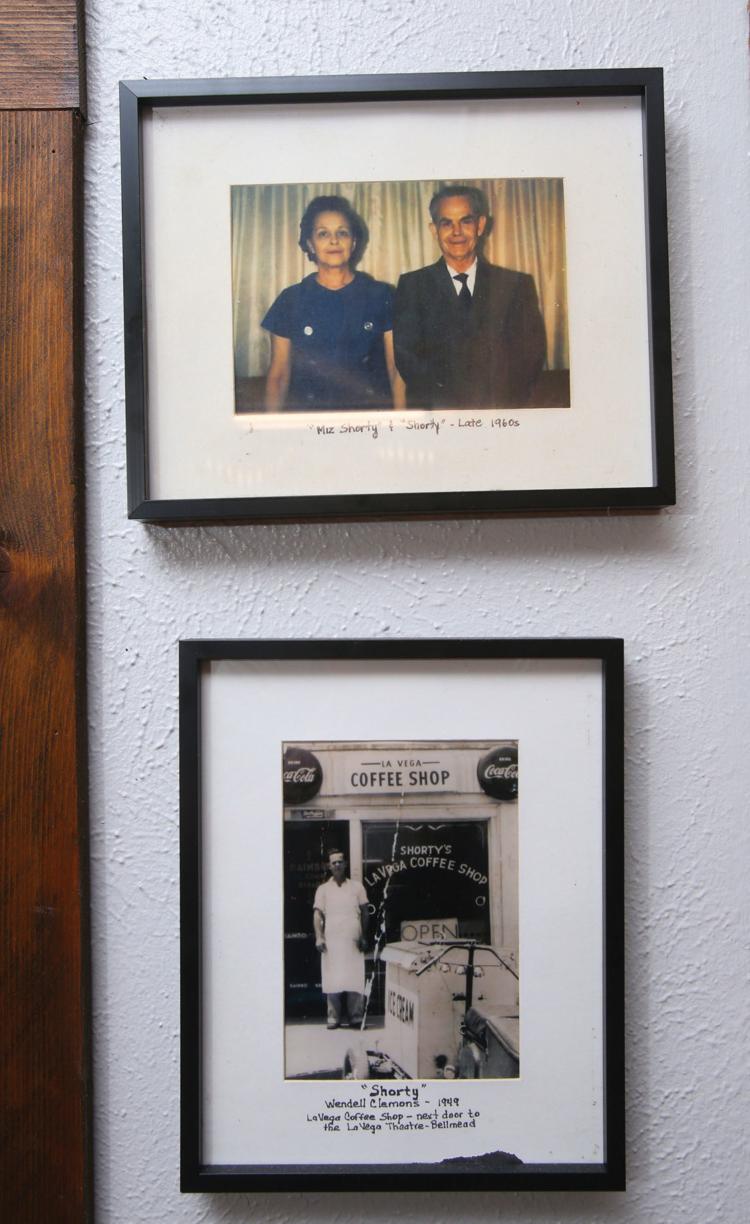 The new owners kept Clemons' business going at the same level when they bought it. The diner used about 40 pounds of meat a day to create their signature burgers.
A burger cost only $1.25, she said.
"When I was little my dad always asked if I wanted to cook hamburgers for a living, at the time I always said, 'No way, man,'" Gerik recalled.
She went off to college, played volleyball, then studied at McLennan Community College and received her X-ray technician degree.
"Not long after that I decided being an X-ray tech wasn't for me," she said. "I was getting too attached to my patients, so that is when I ended up working for my mom and dad."
Gerik took over the business in 1996.
Chief Cook
In 1999, Nickelodeon debuted the cartoon "SpongeBob Squarepants," in which the main character was a cook in the Krusty Krab diner.
Like the title character, Gerik's usual spot was hovering over the grill cooking burgers. Kids started to call her "SpongeBob" because she would make them "Krabby Patties," the top burger option at the cartoon diner.
Fast-forward to today and the diner uses about 90 pounds of meat daily, she said. A hamburger costs $2.69 – still a bargain.
The lunch hour is always a busy time for the diner.
"Our specialty for the business has always been our burgers," Gerik says. "We get all our meat fresh-ground every day, around 85 to 95 pounds, we also hand-chop our vegetables every day so that it stays fresh."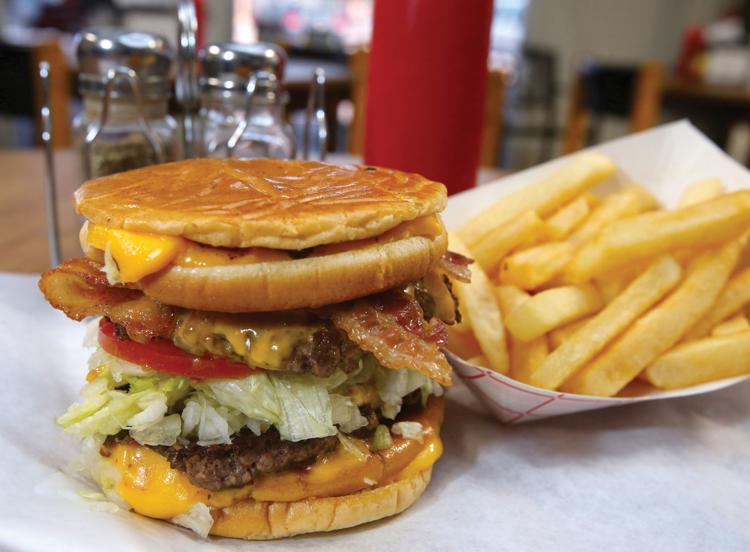 Options at the hamburger joint are diverse and include the Frisco, which Gerik says originated from Shorty's. Chopped weinies and chili are mixed together and put on the cheeseburger. Chili dogs and hot dogs come on a hamburger bun.
"You can also put the Frisco mix on top of fries and tots with cheese and onions if you prefer," Gerik says. "We have a grilled cheeseburger, which is two grilled cheese sandwiches as your buns with two patties in the middle with more cheese. It's yummy."
Indeed, you better be hungry when you enter Christi's Burgers. All the burgers come on a four-inch bun, but customers can choose meat options from a single, double or triple, to a 4x4 or even a 6x6.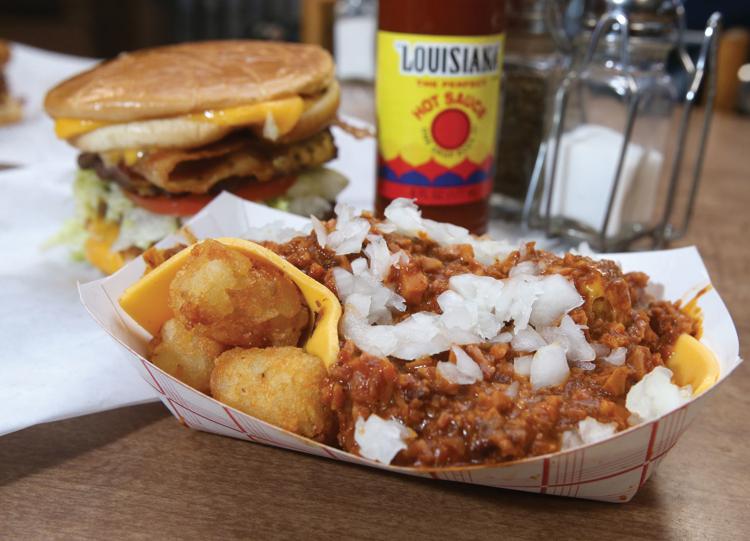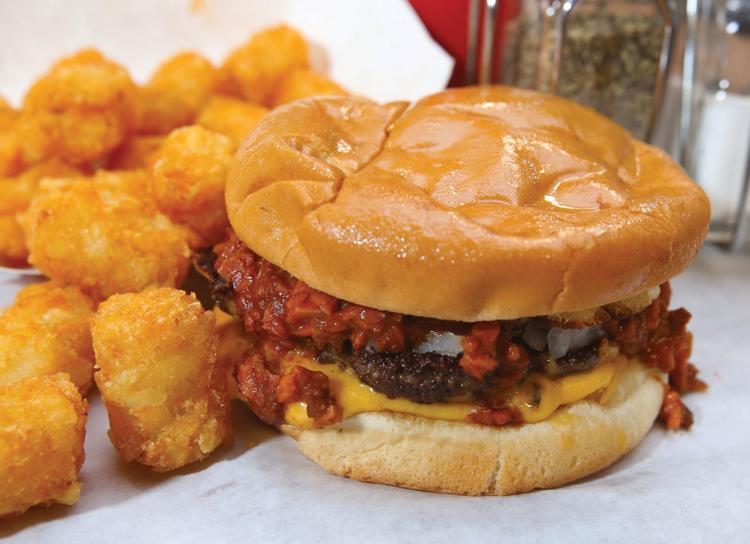 She has also started offering lettuce wraps, plus she is currently trying Texas Toast for patty melts and BLTs.
If you aren't a burger or hot dog fan, there are breaded and grilled chicken sandwiches, hamburger salads and grilled or breaded chicken salads. During the holidays Gerik makes candies and sweets, too.
New Look
Last year around the Thanksgiving stretch Gerik closed the shop for a few days and decided to remodel.
Three barstools line the counter, so those customers have a front-row seat as their food is being prepared. The main dining area has round and square tables for patrons, and a back room has additional tables.
In all, Christi's Burgers can accommodate about 40 diners.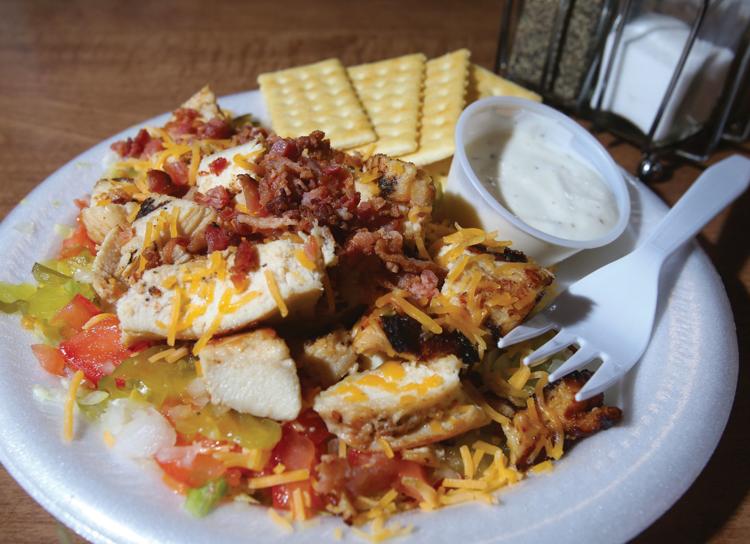 And while she says the place is a lot of work, she thanks her parents, daughter, husband and employees for helping make it a success.
"Without their hard work and dedication Christi's wouldn't be the way it is today," she says.
"We have pride in all and everything we do," she says. "Of course, there are challenges, but we make the best out of every situation, and try to have fun.
"My staff is amazing, which most of the time I consider myself as one also. We work as a team, so the service and product are fast, but right. And my promise, you will be greeted when you walk in with 'Hi, how are you' and 'Thank you, have a great day' when you leave."
---
Christi's Burgers
3101 Beale St., Suite A (just off U.S. Highway 84)
Mon-Fri, 10:45 a.m. to 5:30 p.m.
Sat, 10:45 a.m. to 3 p.m.