Fuzzy Friends Rescue is a volunteer-driven, nonprofit organization with a mission to serve the Waco community by fostering and supporting healthy, positive relationships between people and companion animals.
Fuzzy Friends Rescue houses approximately 150 animals at all times and is the largest no-kill rescue within a 100-mile radius. Each year hundreds pack the Waco Convention Center on New Year's Eve to attend the annual Barkin' Ball.
The charity event supports Fuzzy Friends Rescue and contributes 60% of the humane organization's annual budget. It was founded in 1997 by Betsy Robinson based on her belief that animals, as living creatures, are entitled to a quality life, respect and compassion.
"Fuzzy Friends Rescue is a no-kill rescue because we don't believe being homeless should be a reason to die," Betsy Robinson says. "We never euthanize an animal to make room for another. Our professional staff works with people to try to find a dog or cat that will be a perfect match for their family."
In addition to their commitments of finding forever loving homes, meeting medical, emotional, and physical needs daily, stressing training, socialization and mental stimulation, the organization also promotes various outreach programs.
Some of these programs include "SMILES," a pet therapy program that began with one dog, one leader and one nursing home.
Fuzzy Friends also provides "humane education" to local organizations such as schools, Scout troops, and children's camps, among others. It has been an Adopt-A-School Partner since 2001 and has won two awards for its READ program.
Each week volunteers take dogs to work with at-risk first-graders who are having difficulty reading. Volunteers go in with a "fuzzy therapist" and works with one, two or three children to give them that specialized time to help them with their reading skills.
It's estimated that more than 13,000 animals are alive today because of Fuzzy Friends Animal Rescue, and that number will continue to grow into 2020 and beyond.
---
Barkin' Ball
When, where: New Year's Eve, from 7:30 p.m. Dec. 31 to 1 a.m. at the Waco Convention Center.
Dress: Semi-formal attire.
---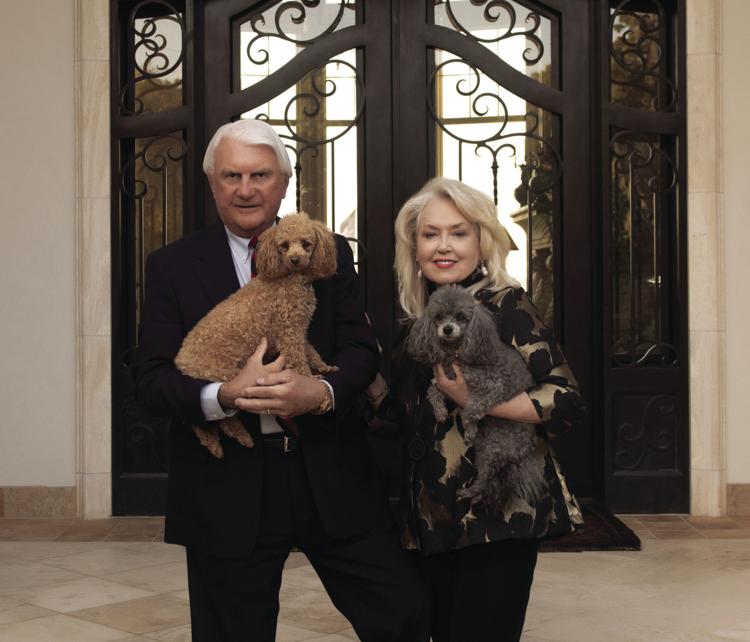 The Founder
"I have loved animals my entire life, but in 1990 God turned that love into a passion to save those who cannot save themselves. At that time, I became aware of the sad condition that thousands of wonderful companion animals were facing every day at the city animal shelter. There were no rescues and most people didn't consider adopting an animal when they wanted to get a pet.
"Most of the animals who ended up at the pound didn't make it out alive. Being homeless should not be a reason to die. It is my love for animals that has motivated me for the last 29 years to help our loyal companion friends get a second chance. I cannot tell you how rewarding it is to help a struggling animal survive, thrive and then find a loving home.
"For me, it has been enough just to help animals, but God saw the bigger picture. I can honestly say that more human lives are impacted and blessed through the work at Fuzzy Friends Rescue than animal lives.
"Because of dedicated volunteers and a caring community, thousands of animals have gotten that all-important second chance!"
---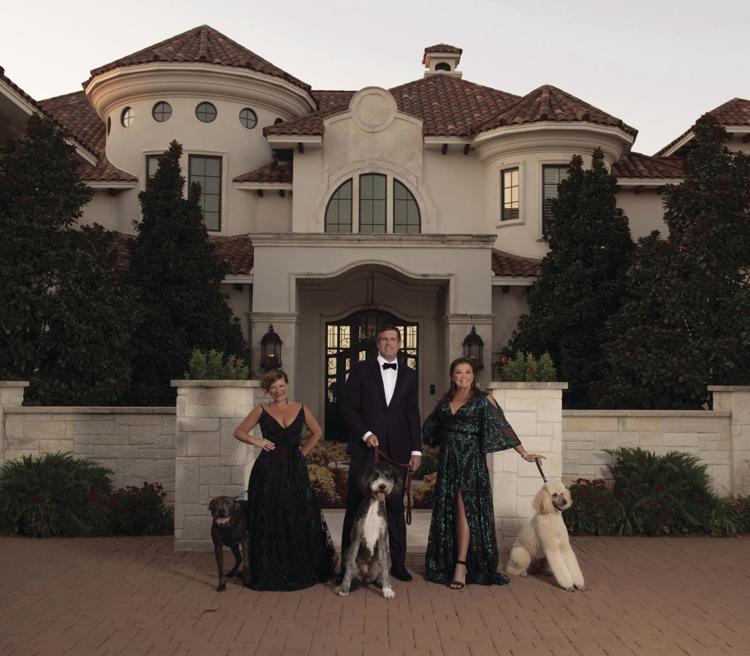 2019 Barkin' Ball co-chairs
"I started fostering puppies through the Humane Society of Central Texas. As I became familiar with the program, I started to take notice every time the Fuzzy Friends organization pulled a shelter animal to safety. Fuzzy Friends not only helps our community's homeless animals that are brought to their door, but they partner with our city to relieve overcrowding and euthanasia in our shelter. I truly believe that every animal rescued, rescues its person right back. I foster-failed and adopted my Smokey six years ago and have never regretted it for a minute. I needed a new couch anyway ..."
"I have chosen to give Fuzzy Friends my support because of its proven dedication to protecting and sheltering our communities lost and abandoned pets. Fuzzy Friends did not stop at just creating a shelter for these once loved pets and strays to protect them from being euthanized, but they also became one of the loudest voices in our community, lobbying for Waco to become a no-kill city."
"I was introduced to Fuzzy Friends Rescue in 2006 and since that time I have taken over 200 portraits for their annual calendars. The special care they take to match potential adopters with the right pets warms my heart with each family I photograph. Their commitment and overall compassion as a humane organization makes me honored to serve as a co-chair for this year's Barkin' Ball."
---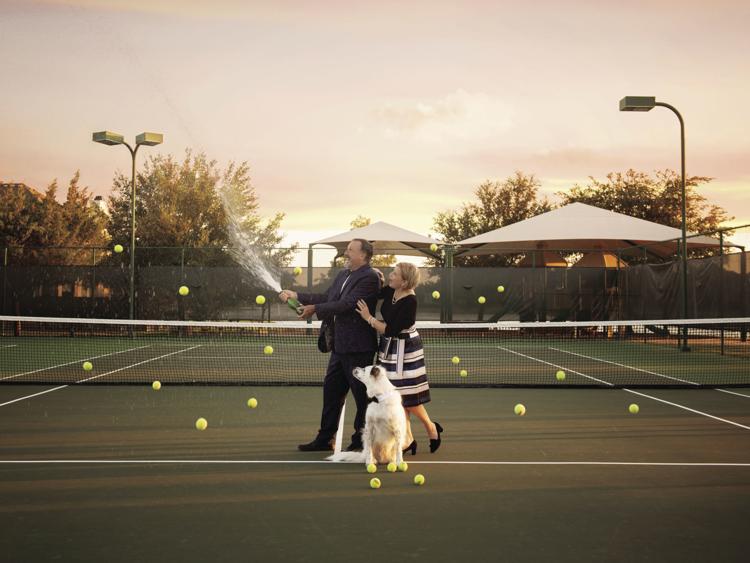 A Home is Not Complete without a Fuzzy Friend
"Providence led us to Fuzzy Friends Rescue. Through a chance meeting after we moved to Waco, we heard about this no-kill shelter and their pet style show to raise funds. While getting a tour of their facilities, we met and adopted Kayak, who has been such a sweet addition to our home and community.
"Our neighbors recognize Kayak when they see us on our walks, and we love to share his story with others. We have met some amazing people through FF events who also love animals and care enough to support this worthy cause."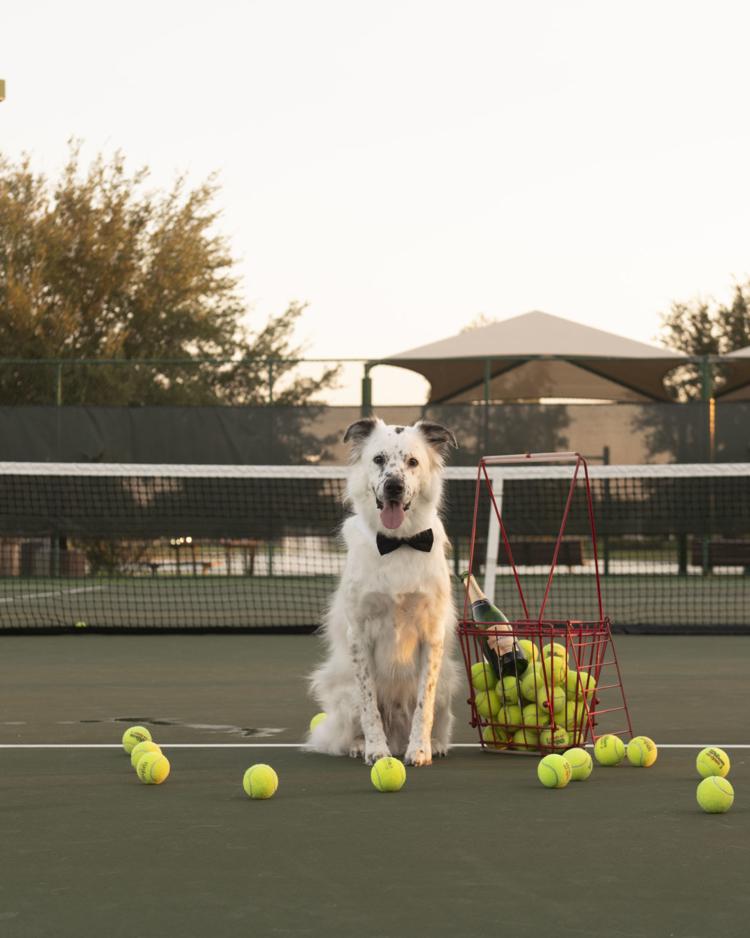 ---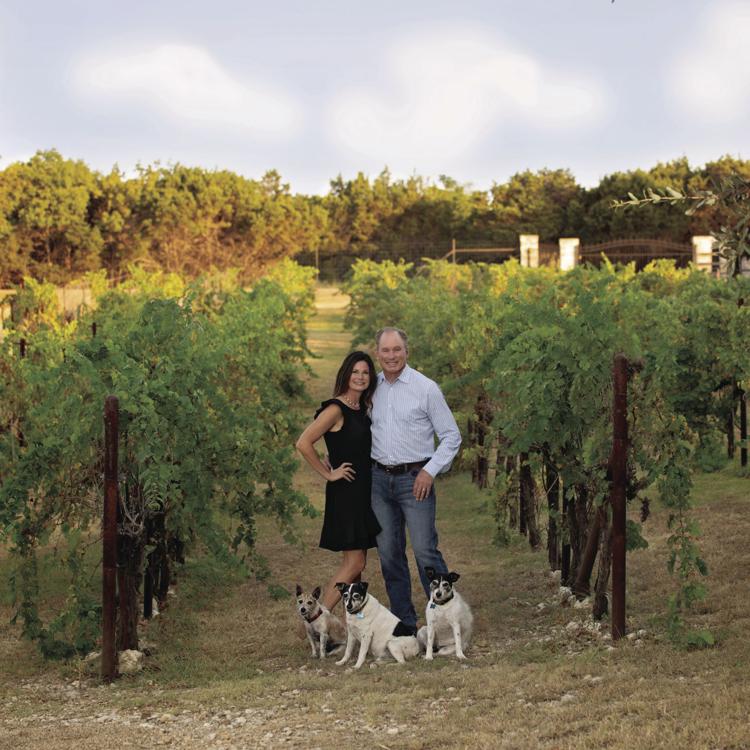 Skipper
"Our daughter found Skipper on the Fuzzy Friends website. He looks like he belonged with our other two and knew he was a 'Peper' the minute we first saw him.
"When we went to visit Skipper, we found out he had been adopted and returned several times. However, we visited and played with him twice in their special visitation room. The folks at Fuzzy Friends were honest and helpful. They pulled Skipper's file.
"Apparently, he was a pretty bad boy and a biter and had been returned to Fuzzy Friends again because of bad behavior. You see, Fuzzy Friends does not simply let you take a dog home because you're a home. They make sure it's a good fit. We knew this breed well and understood their behavior.
"Our instincts were right. Skipper was a 'Peper' and became a perfect balance to our family."
---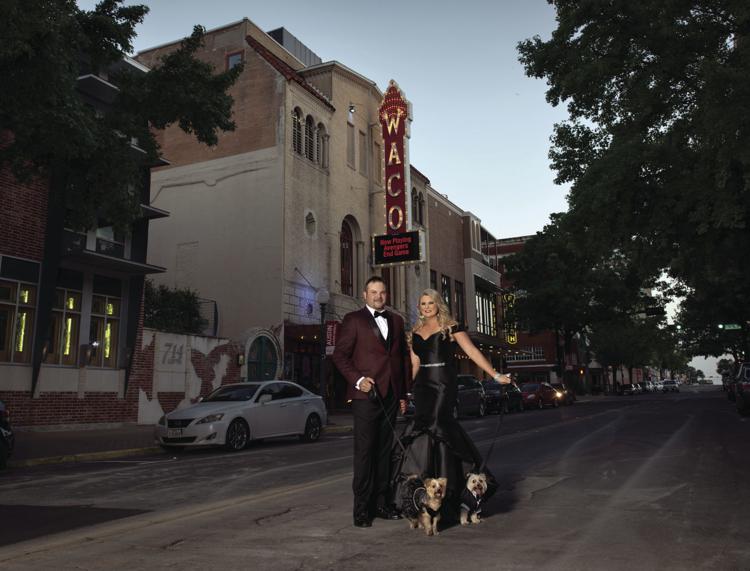 Ty
"Fuzzy Friends Rescue has brought tremendous joy into our lives through volunteering. We adore FFR for bringing us closer to our community and teaching us how to be better involved in our community.
"We have made lifelong friends through volunteering. Our proudest moment of volunteering was when we met Ty at Fuzzy Friends, he is now part of our family! To say the least, FFR is not only a rescue facility, they are now part of our family."
---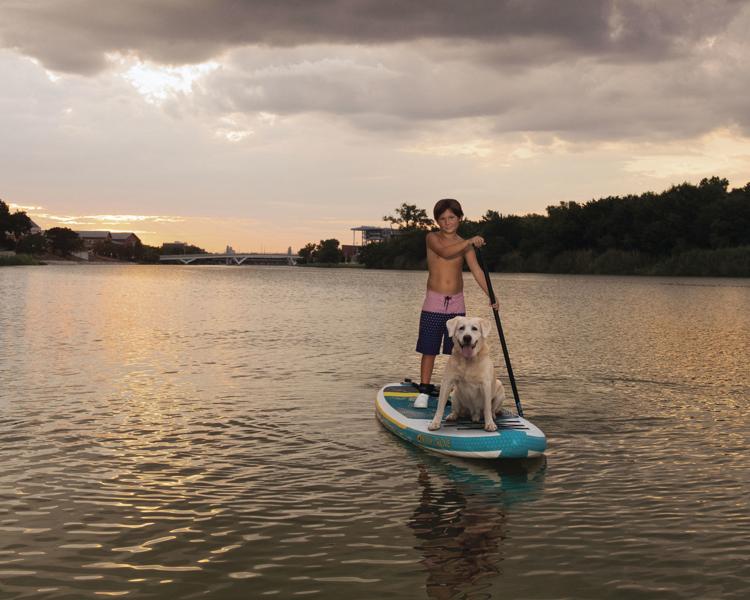 Blew
"Fuzzy Friends has awesome fundraisers to save animals lives every day. They are the nicest people and they help animals find good homes."
---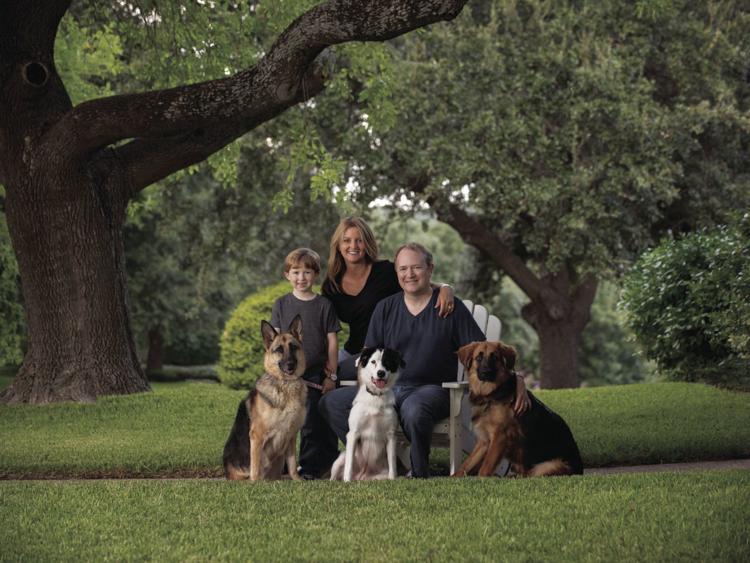 Sebastian
"I am a sucker for long-haired German shepherd mutts and a few minutes at lunch scanning social media in February led me to an adorable little ball of fluff at Fuzzy Friends.
"Being a foster and supporting German shepherd rescues, our dogs have almost always been the ones no one else wanted. When I saw this adorable pup was just across town, I realized this was about to be one of the few we picked. Seb's litter came into Fuzzy Friends with numerous health conditions.
"Not only did the Fuzzy Friends team save them, they also worked with the Animal Birth Control Clinic to make sure that mom and dad got a better quality of life, too. I am continually impressed with the dedication of both their staff and volunteers to saving and bettering the lives of animals in our community."
---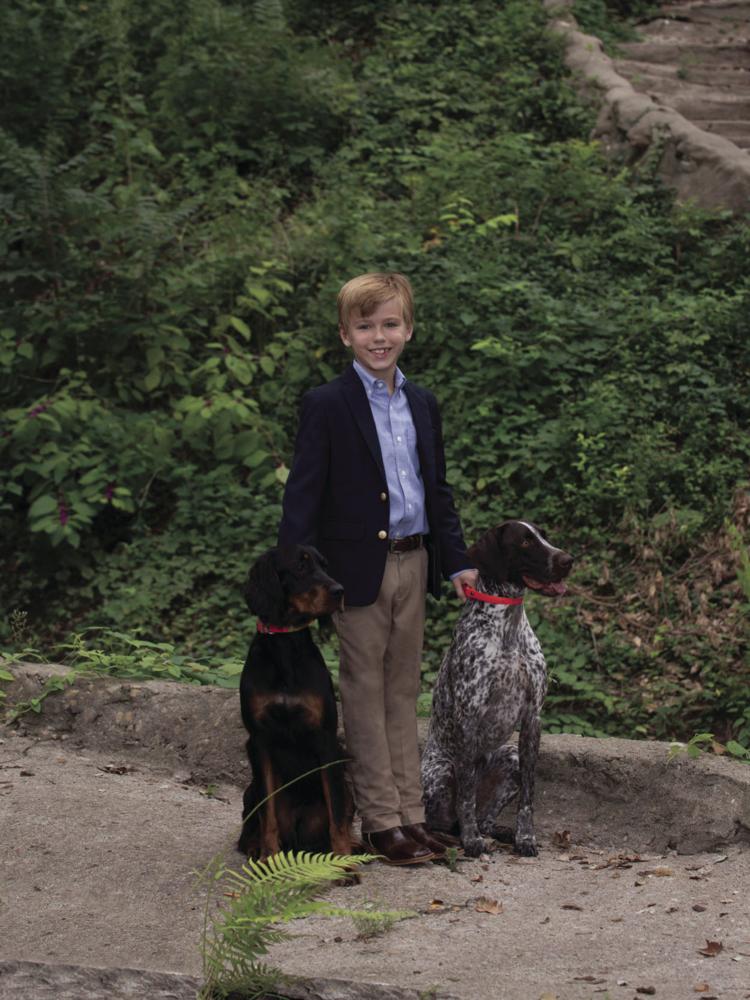 Bobby and Birdie
"Fuzzy Friends is important to me because they help save the lives of animals. They give them a second chance to find a home and live a happy life.
"Volunteering is also important to me, because without volunteers they would not be able to continue their mission. Fundraisers are important because it helps them raise the money they need.
"That's why I had a lemonade stand last summer to raise money for Fuzzy Friends, because kids can volunteer, too."