Most folks in Texas are all about the Tex-Mex style of Mexican food. However, when you stop in at Hecho en Waco on Sixth Street — which means "Made in Waco" you are going to find out that authentic Mexican food can be just as delicious.
The food at Hecho en Waco (with a healthy feel, too) is something to add to your bucket list of meals.
Pedro Leon and his sister, Lupita, opened Hecho en Waco in the downtown area because "Downtown is growing fast and there are a lot of tourists in the area, so we thought it would be perfect to open at the Mary Avenue shops," Pedro Leon said.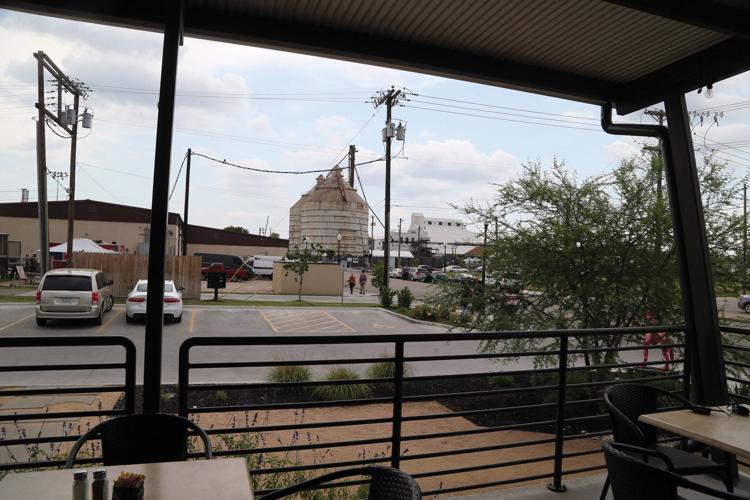 Opening the 165-seat restaurant in Waco was not a stretch for Leon and his sister.
"Our family has always worked in the restaurant business," he said. "Currently, my brothers and sisters have several restaurants in the Waco-Hewitt area and we wanted to bring something other than Tex-Mex to Waco. So, we had the idea to bring something upscale to downtown."
Though he has owned other restaurants, but he now focuses solely on Hecho en Waco.
Downtown resident Ross Hamilton, general manager at Apple Sport Motors said he walks to Hecho en Waco at least once a week. He lives around the corner and the restaurant is convenient for him.
"I am a Tex-Mex fan," Hamilton said, "but Hecho is different and I keep going back. There is a wide variety of drinks; I like the cucumber margarita."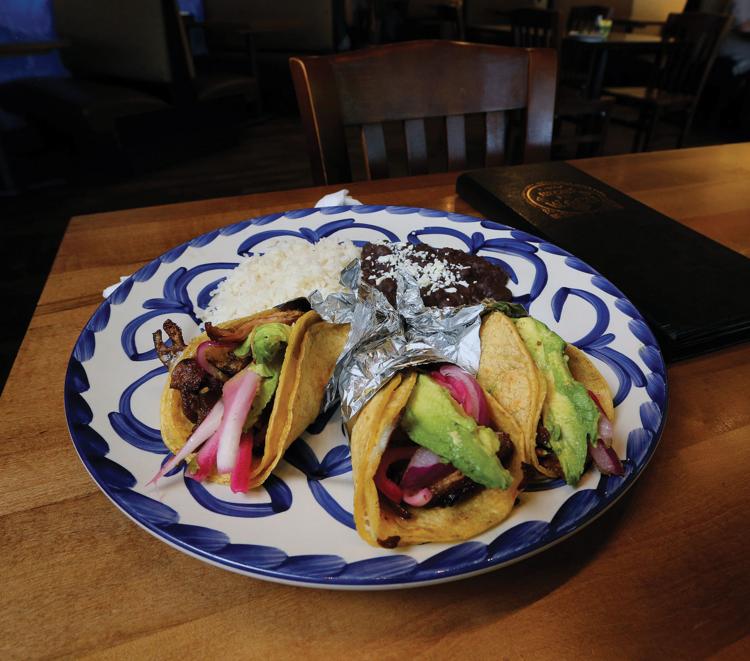 Favorite Dishes
In addition to excellent drinks, Leon said special food dishes that are his favorite include flautas ahogadas, which are deep-fried corn tortillas rolled and stuffed with shredded beef in a tomatillo soup. Another one of the favorites is the carnitas plate, a tender shredded pork plate.
"There are many plates that we love," Leon says. "It's hard to pick just a few. The recipes come from our family and we also added some plates from different cities in Mexico that we have visited, like the DF Enchiladas. We got that recipe from Mexico City; they are very popular there."
The Che Tacos are popular, too, he said.
"People love those so much. They are delicious," Leon added.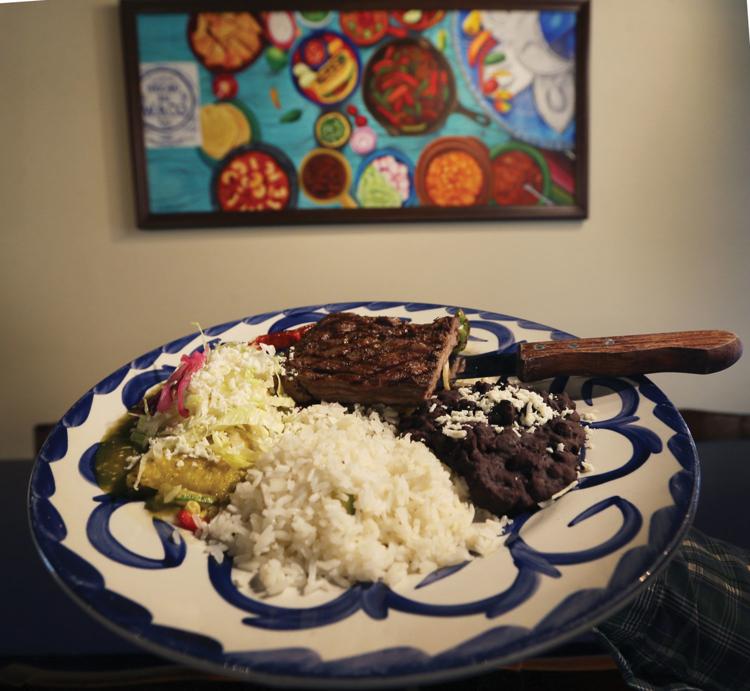 Leon also explained that while the menu is authentic Mexican food, there is a small Tex-Mex section on the menu giving guests lots of choices.
"We want to focus on authentic Mexican food and I'd say we have achieved that," Leon said. "We have many plates you don't find in Waco and our recipes are unique."
Unique too in that the brother-sister team chose different plates from many places in Mexico that offer big variety. For example, the carnitas are a recipe from Michoacán, the DF Enchiladas are from Mexico City, and the birria plate is from Leon's home state Jalisco.
"These are just a few," he says, "but we did get a lot of the recipes from Jalisco."
The menu doesn't change often, but Leon said, "We will be making some changes. We listen to our customers and sometimes we add new plates or take some away. We strive to improve every day."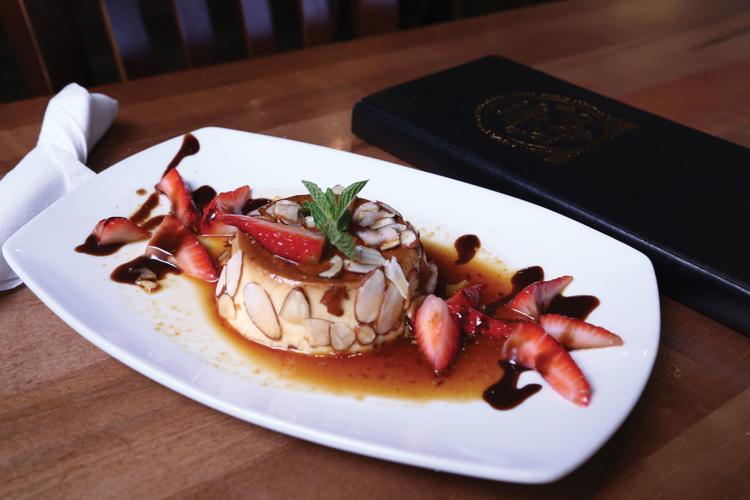 Teamwork
Leon and his sister are originally from a small rural town in the state of Jalisco named Jesús Maria. He says they grew up there and came to the United States when he was 20 years old.
"We were many in my family and we were poor, so we were looking for the American dream just like many other immigrants," Leon said. "Years later my family followed me. I ended up in Waco because I was offered a business opportunity. My sister came to Waco when she was young and she started working with me in another restaurant we had. We are very proud of everything we have achieved here in the United States."
Leon says he and his sister work well together since she is great in the kitchen and has many ideas in regard to the recipes.
"She is also a hard worker and I'd say we both want to bring the best quality and service to Waco," he says. "We hope one day we can achieve that. We're still working on it."
Leon and his sister chose the name Hecho in Waco because "Waco has given us so much that we decided to include it in the name. In English it means 'made in Waco' so we thought it was a good name for the restaurant."
Leon said they had been thinking about opening Hecho en Waco for about two years. He is considering opening more restaurants in Waco because he believes in the city.
"I've had six successful restaurants in the past, which I've passed on to my siblings," Leon said.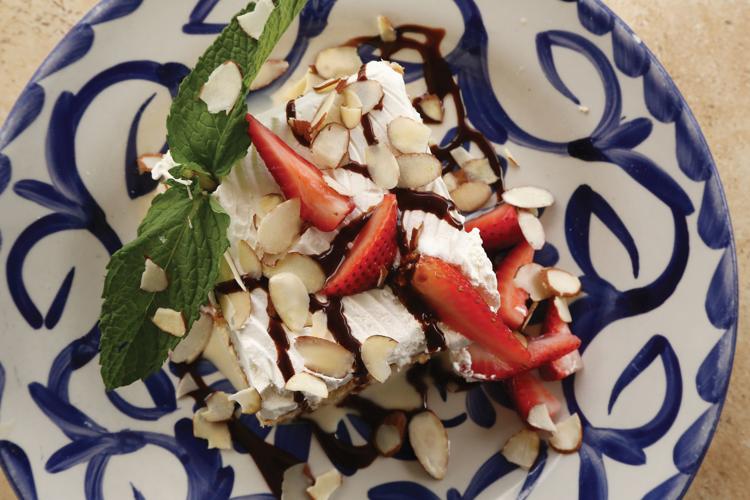 Completely family-owned, Leon also adds "we are working very hard to give better quality food and service."
While the restaurant has only been open a few months, he says it is all a process getting everything just right.
"Our food is different, I'd say our food is very authentic," Leon said. "Also, we focus on the margaritas and tequila, too. People brag about how good our margaritas are because we use fresh fruit and fresh juices like cucumber, pineapple, lemon juice. We juice everything in house, and we use real strawberries, oranges and serrano peppers."
Located in the Mary Avenue Market, Hecho en Waco has additional outdoor patio seating under an awning and a separate bar and restaurant space.
What keeps folks coming back is the ambiance, the food and the drinks like nowhere else in town.
---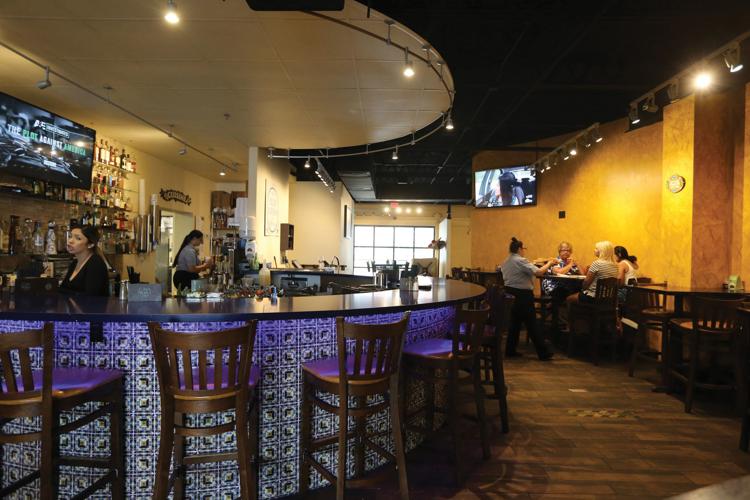 Hecho en Waco
Mon-Thu, 11 a.m. to 10 p.m.
Fri-Sat, 11 a.m. to 11 p.m.