Twelve couples will trip the light fantastic on Sept. 26 on the Hippodrome stage, and one half of those pairs will have little to no idea what they are doing. But that is part of the fun of Dancing with the Waco Stars, the Family Abuse Center's annual fundraiser.
Now in its fifth year, Dancing with the Waco Stars pairs local celebrities with dance professionals, who then perform in front of an audience. This year's theme is "Months of the Year," with each of the 12 couples dancing to a routine based on each calendar month. These dancers will rely on the community's support for a successful performance and a chance to win the competition on the big night.
The 2019 Waco Stars are: Wes Allison, president and CEO at Extraco Events Center/Heart of Texas Fair & Rodeo with pro dancer Mandy Dudik; Chris Goss, personal trainer and co-owner of Elysian Cryotherapy and Rush Cycle with pro dancer Regina Nix; K. Paul Holt, president and CEO at CentexAGC, with pro dancer Kay Waldrop; Amanda Cunningham, Realtor at Coldwell Banker Apex, with pro dancer Jenny McCormick; Amanda Frey, licensed counselor at Ascension Providence's DePaul Center, with pro dancer Landon Lewis; Trent Neumann, owner of Captain Billy Whizzbangs, with pro dancer Jamie Suzuki; Liz Painter, nursing program instructor at McLennan Community College, with pro dancer Mark Stansell; Jennifer Young, certified health coach and co-owner of Young Direct Primary Care and Internal Medicine, with pro dancer Jeff Maisongale; Brooke Hansen, business development manager at Home Abstract & Title Company, with pro dancer Roman Novian; Felicia Mulkey, acrobatics and tumbling head coach at Baylor University, with pro dancer Nate Sloan; Bert Echterling, Realtor at Bentwood Realty with pro dancer Meredith Sutton; and Zeb Hering, VP of business development at Brazos Masonry, with pro dancer Zoe Stinson.
This evening of entertainment includes dinner and drinks, and has the local Waco Stars competing for votes live from the audience, all benefiting the Family Abuse Center. The doors will open at 6 p.m. for cocktails and a selfie station. Dinner will be served promptly at 7 p.m., and the dancing will begin at 7:30 p.m.
This year's event will kick off the Family Abuse Center's 40th anniversary celebration. Family Abuse Center was founded in 1980 and originated as a shelter operating out of a small house in North Waco with six beds. It remained constantly full of victims of domestic violence.
Today, Family Abuse Center is the sole comprehensive domestic violence service agency in an eight-county region, serving Bosque, Ellis, Falls, Freestone, Hill, Limestone, McLennan and Navarro counties. The emergency shelter can house nearly 60 people at a time and serves an average of 800 people each year across all programs.
Family Abuse Center offers a 24-hour crisis hotline, emergency safety shelter for clients and their children, counseling, case management, legal advocacy and many other services to help survivors of domestic violence get back on their own feet.
Tickets can be purchased online through EventBrite's website and app under "Dancing with the Waco Stars 2019." All ticket purchases will count as votes (1 dollar = 1 vote) toward your favorite Waco Star. For information, visit familyabusecenter.org.
Wine and Food Festival
A popular fundraising event will celebrate its 20th anniversary in September. The annual Wine and Food Festival continues to evolve but still focuses on its great cause of benefiting the Humane Society of Central Texas. This year's event will take place from 6 to 10 p.m. on Sept. 21 on the McLane Stadium concourse.
Organizers have added a new VIP experience to the festival. These special benefactors can arrive at 5 p.m. to experience an exclusive VIP event prior to the festival's public opening. The hour will feature a special wine tasting with a guest sommelier, wine judging with celebrity judges accompanying the sommelier, food pairings and a question-and-answer session. VIP attendees will also receive a special gift commemorating the anniversary.
During the main event, guests can taste from more than 200 wines (and beer) and sample food from more than 40 restaurants in a fun and casual setting. Event activities include live music from the Three4One band; silent auction; games and activities; local artisans and vendors; and the "cork pull," in which every participant walks away with a bottle of wine.
All guests will enjoy the Red Carpet Dog Walk where some shelter dogs have the chance to walk the red carpet in hopes of finding a new home. Don't worry about missing the game; it will be playing on multiple screens throughout the event.
The Humane Society of Central Texas resides on site at the City of Waco Animal Services Center so that the organization can place as many animals as possible in loving homes. Its favorite scenario is where workers assist in reuniting lost pets with their current owners.
For the truly homeless pets in the Waco community, the Humane Society works on site and at off-site retail locations to match these pets with new adoptive families. It also works with local Waco Animal Alliance partners to network hundreds of animal rescue organizations to transfer animals into rescues that will work to find new adoptive families for them.
For animals that need more time to find the right home or rescue, the Humane Society recruits and trains a network of foster families that care for the animals in their home to provide care, structure and socialization.
General admission tickets to the Wine and Food Festival cost $60 in advance and $70 at the door. VIP tickets can be purchased for $100 in advance and $110 at the door. Tables and sponsorships also are available.
Medical Mission at Home
Ascension Providence commits to serving all persons, but with special attention to those who are poor and vulnerable. That mission will be very much in evidence on Sept. 21 during the third annual Medical Mission at Home at the Waco Convention Center.
This event will offer a wide range of health care services. Expect to find diabetes screenings, lab work, pharmacy services and flu shots. Dental professionals will be on site to offer extractions and fillings or evaluation of painful tooth issues.
There will be a vision area with screenings. Children can actually have glasses made on site. Breast health screenings will be available and patients can actually be transported to Providence's Breast Health Center for mammograms or can get a voucher for a mammogram at a later date.
There will be a foot-washing area. This is a spiritual component harkening back to John 13:1–17, the story of Jesus washing the disciples' feet. But this station also will provide the practical service in which wound care doctors and nurses can examine feet for possible health issues.
A number of local agencies, such as Caritas and the health department, will be on hand with information about services provided. Ascension Providence representatives also will try to connect attendees with a primary care doctor, if needed.
Medical Mission at Home will rely on approximately 600 volunteers to manage the event. Last year, more than 800 people attended and more than 3,500 services were performed. This year, organizers hope to serve 1,000 people.
Doors for the health care event will open at 8 a.m., and the last patient will be brought in at 3 p.m. All services are free and no health insurance is needed. For more information, visit Providence.net/MedicalMission.
HWF Lecture
Historic Waco Foundation has a busy fall in store with a number of events to connect Wacoans to the city's past. One of the highlights of the autumn calendar will be HWF's annual fall lecture at 6:30 p.m. Sept. 24 at Lee Lockwood Library.
This year, Vann de Cordova, the great-great-great-grandson of Waco founder Jacob de Cordova, will provide a fascinating glimpse into his ancestor. Admission is free.
Jewish, Jamaican-born Spaniard Jacob de Cordova fell in love with the state of Texas during a visit to the United States at a young age. He was a successful land agent, and over his lifetime would become the largest landholder inTexas, commanding around 1 million acres of land. This came as a result of his explorations through more territory than voyager Cabeza de Vaca. De Cordova's knowledge of the state helped him produce the most well-received and accurate map of Texas of his time.
Of all his accomplishments, establishing the city of Waco is one of his most significant legacies. In 1848, he was given the task to lay out a town along the Brazos River. He was quoted saying, "She will be my daughter, and a beautiful daughter she will be" in reference to this new city he laid out. Today, he is celebrated for his heritage and his passion in bringing people together to the state that he loved.
Prior to the fall lecture, HWF will hold one of its popular Sunday Funday events. On Sept. 8 at East Terrace, families can learn all about flight at "Lift Off." From 1 to 4 p.m. guests can make kites and paper airplanes, watch model airplane demonstrations and more. On Oct. 13, families can enjoy an afternoon at the Earle Napier Kinnard House for a Funday focused on fall's favorite fruit, apples. Admission to Fundays cost $10 per family.
Finally, HWF will have its spooky Sitting Up with the Dead in October and will continue its "From Blueprints to Bricks" exhibit. For more information, visit historicwaco.org.
Celebrate Life Banquet
Care Net of Central Texas will bring in another celebrity athlete for its annual Celebrate Life banquet. Former NFL quarterback and Heisman Trophy winner Tim Tebow will speak at the special event on Oct. 3. The banquet will begin at 6 p.m. at the Waco Convention Center. Reservations must be received by Sept. 23.
Tebow helped the Florida Gators win two BCS championships and was named the Heisman Trophy winner in 2007. He was drafted by the NFL's Denver Broncos in 2010 and joined the New York Jets in 2012. He became a college football analyst for ESPN and is pursuing a career in professional baseball with the New York Mets.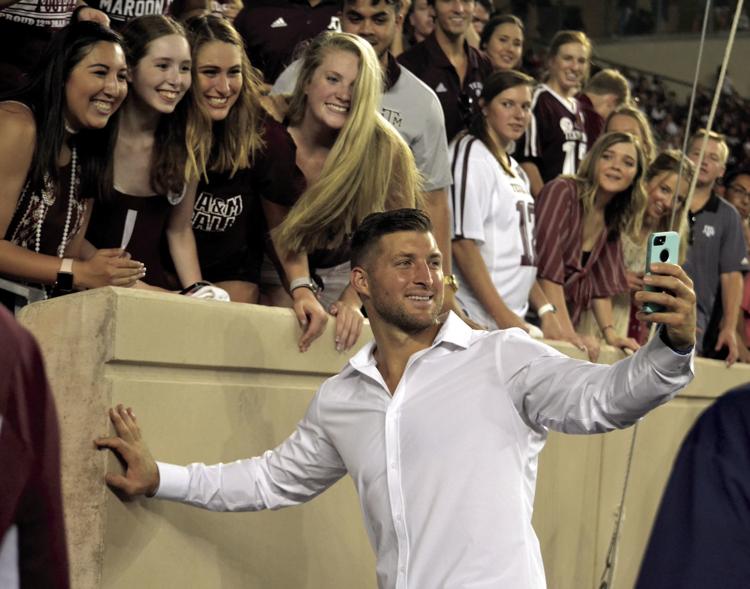 He is the author of two New York Times best-selling books. "Through My Eyes" was named the top sports and religion book of 2011 and "Shaken: Discovering your True Identity in the Midst of Life's Storms," which was released in 2016, won the 2017 Evangelical Christian Publishers Association Book of the Year. Tebow released his third New York Times best-seller, "This Is The Day," this past fall.
Tebow was active in charitable works even in college and founded the Tim Tebow Foundation in January 2010. The faith-based outreach group works with children in need in both the United States and the Philippines.
Tebow's foundation also sponsors the "Night to Shine Event," a prom held simultaneously around the world at thousands of locations, including in Waco, for those with special needs.
This won't be Tebow's first visit to Waco. He appeared in an episode of "Fixer Upper" when his foundation teamed up with Chip and Jo to create an Americans with Disabilities Act-compliant home for the Copp family.
Tickets cost $100 per person with VIP tickets and tables available. Proceeds will benefit Care Net's many programs, including its Guest House, which is home for 28 women and children. For more information, visit pregnancycare.org.
Down on the Bayou
Fancy a little Cajun cuisine? Then make plans to attend Youth Connection Inc.'s 13th annual Down on the Bayou fundraising event on Sept. 14.
The fun begins at 7 p.m. at Knox Center, adjacent to the Texas Ranger Hall of Fame. Patrons will feast on authentic Cajun cuisine and an open bar of wine and beer while dancing the night away to Bobby Dean and the Timeless Country Band, and have the opportunity to bid on auction items.
Youth Connection was founded in 1988 as a nonprofit agency with the mission to facilitate the development of self-worth, educational attainment and positive life choices in youth from all walks of life.
"There is no argument that we need to inspire many of our young people to rise above their current situations and circumstances," said Carolyn Nichols, executive director of Youth Connection. "We want to see them gain skills and make wise choices in life. Through our mission and programs we continue to impact our community in lasting ways.
Tickets for Down on the Bayou cost $75 per person (tables of eight are available for $525).
MCC Speaker
The NBA's all-time leading scoring will headline The McLennan Distinguished Lecture Series at McLennan Community College on Oct. 15. Kareem Abdul-Jabbar will present "Finding Your Inner All-Star" with Kareem Abdul-Jabbar at 7 p.m. in The Highlands on the MCC campus.
Abdul-Jabbar is a six-time NBA champion and the league's only six-time MVP. He is one of a handful of influential and respected black men in America who has a national platform as a regular contributing columnist for newspapers and magazines around the world where he shares his thoughts on some of the most socially relevant and politically controversial topics facing our nation today.
Abdul-Jabbar serves as chair of his Skyhook Foundation. Its mission is to "give kids a shot that can't be blocked" by bringing educational STEM opportunities to underserved communities through innovative outdoor environmental learning.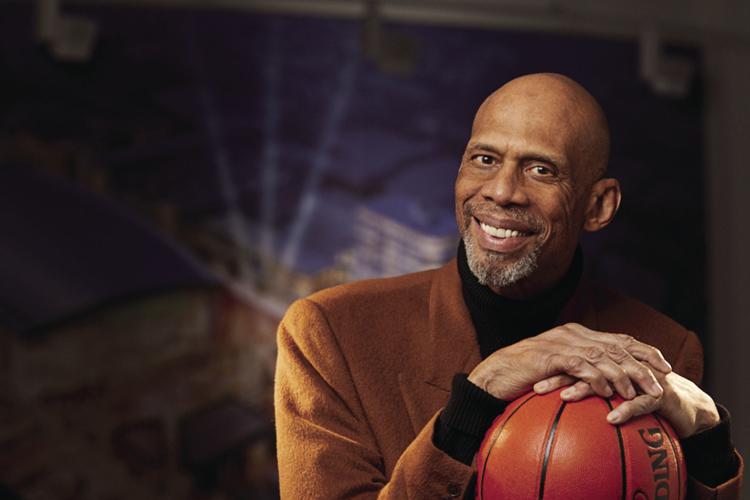 A New York Times best-selling author, he has written 14 books, including two recent memoirs: "Becoming Kareem" for young readers, and "Coach Wooden and Me" about his lifelong friendship with famed UCLA coach John Wooden.
Before leaving office, President Barack Obama awarded Abdul-Jabbar the Presidential Medal of Freedom, the nation's highest civilian honor.
"Our Distinguished Lecture Series committee worked for almost a year before selecting Kareem Abdul-Jabbar as our 2019 speaker," said Kim Patterson, executive director of the MCC Foundation and co-chair of the committee. "This faculty-led group seeks to bring speakers whose voices will add depth and relevance to conversations about important issues of our time.
"Not only was Kareem incredibly successful on the court, but he is also an author and advocate for education. He will be so inspiring for our students."
The McLennan Community College Foundation supports MCC by funding scholarships, professional development and capital improvements for the college.
The Distinguished Lecture Series is funded by the MCC Foundation, specifically through the donations of community supporters.
Free tickets for the lecture will be released at midnight, Aug. 30, at kareematmclennan.eventbrite.com. Copies of Abdul-Jabbar's books will be available for purchase in the lobby of The Highlands, and a book signing will conclude the lecture.