The Mayborn Museum has a busy month in store. Not only will the museum host a new traveling exhibit but it also will open a permanent exhibit that will educate visitors about ecology.
Beginning Oct. 5, the Mayborn will open the first-ever museum exhibit based on Disney Junior's Peabody Award-winning television series "Doc McStuffins." The Mayborn Museum is the only venue to Texas to host this interactive exhibit, which will run through Jan. 5.
The highly interactive English and Spanish bilingual experience will transport kids and families from Doc's backyard clinic to the McStuffins Toy Hospital. There, families are invited to help Doc perform checkups and diagnose toy patients while learning about healthy habits, compassion and nurturing care.
Riley Children's at Indiana University Health, Indiana's only comprehensive pediatric health system, has partnered with The Children's Museum of Indianapolis to provide an opportunity for children to become comfortable in a health care setting.
"It is a heavy order to convince children that going to see the doctor is not scary," said Dr. Paul Haut, chief operating officer for Riley Children's Health. "But it can be done through educational and interactive experiences, which help them understand that what we do is help keep people healthy. By teaching visitors about healthy habits, such as practicing good hand hygiene, exercising regularly and eating well, we hope this exhibit will put children's minds at ease, while supporting our mission to keep all children healthy."
"Doc McStuffins serves as a great role model to children and adults, encouraging them to explore the importance of taking care of their own bodies as well as caring for others," said Charles Walter, the director of the Mayborn Museum. "Through imaginative play, we hope our visitors will learn more about health, science, and medicine and discover that children can be anything they want to be when they grow up."
"Doc McStuffins" is an animated series about a 6-year-old girl who communicates with and heals stuffed animals and broken toys out of her backyard playhouse clinic and in the magical McStuffins Toy Hospital. Created and executive-produced by Humanitas Prize and Emmy Award-winning Chris Nee, the series has been lauded globally for its modeling of good health practices and imparting to young viewers the importance of taking care of oneself and others.
This exhibit was produced by The Children's Museum of Indianapolis and Disney Junior.
Not only can Mayborn visitors learn about their own bodies but also their own ecosystems, thanks to a new permanent exhibit space. The new Backyard Ecology Hall will open on Oct. 5 with a ribbon cutting at 9:15 a.m. and special grand opening activities from 10 a.m. to 4 p.m.
Grand opening activities will include seed-planting in the Historic Village and various activities throughout the museum.
The Backyard Ecology Hall is a new long-term exhibit area that will offer an immersive exploration of ecosystems in the Waco area, providing hands-on learning experiences for visitors. It is specially designed to reach fourth- through sixth grade-level visitors but also offers engaging content appropriate for learners of all ages.
"The development of the Backyard Ecology Hall is a major addition to the museum's permanent exhibits and represents a significant investment from many individuals, families and supporters to bring this vision to life," Charles said.
The hall includes four discovery rooms, each with its own theme that connects to the ecology found in our own backyards. The four discovery rooms include the Amazing Abilities space, the Forms with a Purpose space, the Brazos River Gallery and the Living Together room. Each of the rooms have interactive components, specimens from the Baylor research collection and live animals.
Created specifically for the Mayborn Museum, the Backyard Ecology Hall will feature monarch butterfly migration, "snake squeeze" and video microscope interactives as well as a Brazos River-themed water table, a honeycomb-shaped climbing structure and a Baylor research station focused on current projects.
"The Mayborn Museum is committed to engaging our community and inspiring lifelong learning," Charles said. "Our new Backyard Ecology Hall is educational, visually stunning and absolutely engaging. We are thrilled to unveil it to the public and to provide hands-on learning experiences for visitors."
Admission to the "Doc McStuffins" and Backyard Ecology area are included in the price of admission to the museum: $9 for adults, $8 for seniors (65-plus), and $7 for children (ages 2-12). For more information, call 254-710-1110 or visit www.MaybornMuseum.com.
---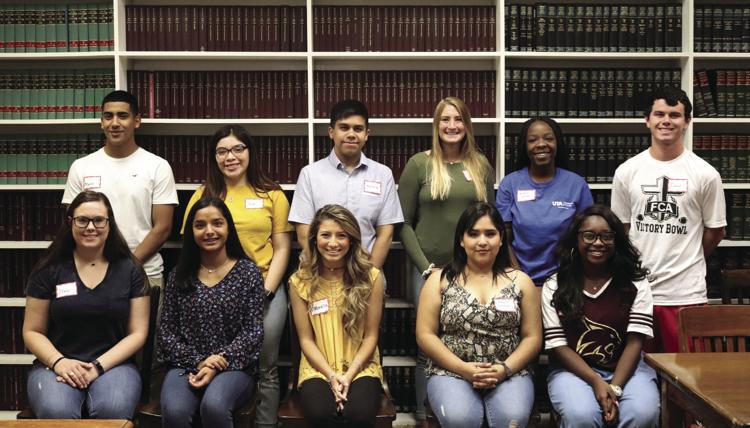 Brazos Education Foundation
A decade ago, the late Murray Watson Jr., saw a dream come true. Watson, who fervently believed in the power of education, had wanted to offer scholarships to McLennan County seniors who could not attend college without some financial assistance.
He formed the Brazos Education Foundation and 10 years ago granted scholarships to four students from Waco High, Mart High School, University High School and A.J. Moore Academy.
"My dad was the most dedicated, forward-thinking man I have ever known," said Missy Larson, executive director of the foundation. "He believed education was the key to success, everyone deserved access to it and the opportunity to better themselves. He wanted this community to prosper -- now and for future generations. The Brazos Education Foundation represents his commitment to this community and its future leaders. What we are doing through our scholarship program is offer a supportive team and funds to help students get in to the college they have dreamed about."
A decade later the foundation offers scholarships to 12 high schools in the county and has provided renewable scholarships to more than 100 students. In fact, this year the Brazos Education Foundation awarded $16,000 scholarships to 12 high school seniors and $500 scholarships to 24 runners-up.
Additionally, recipients can attend workshops that focus on topics college students need to know, such as budgeting, time management, crafting a resume and even etiquette.
Providing this kind of financial assistance costs money. The foundation will host its 10th annual Education 4 Everyone Golf Tournament on Oct. 21 at Ridgewood Country Club. Golf won't be the only thing on the docket. Participants can also look forward to an anniversary fiesta following play.
Even if you don't golf, you can still help the cause. The Brazos Education Foundation also will hold a raffle with four great prizes — a Benelli Super Black Eagle 3 12-gauge shotgun valued at $1,800; a $1,500 travel voucher; a $1,200 Louis Vuitton gift card and a $500 Visa gift card. Tickets cost $10 each or six for $50. The raffle drawing will be held at the golf tournament, but you do not have to be present to win.
The best part is knowing that 100 percent of donations go directly to providing help for county students. The foundation's administrative expenses are generously underwritten by Brazos Higher Education Service Corporation Inc.
"Our kids go on to accomplish great things, and that is so gratifying to witness," Missy said. "Take Armando Contreras, who was one of our first four recipients. He graduated from University High School and earned a degree from Texas A&M. He now has a master's degree and works for Lockheed Martin. We think of our scholarship recipients as family and like family, we are so proud of their achievements. They all have amazing stories."
Brazos Forum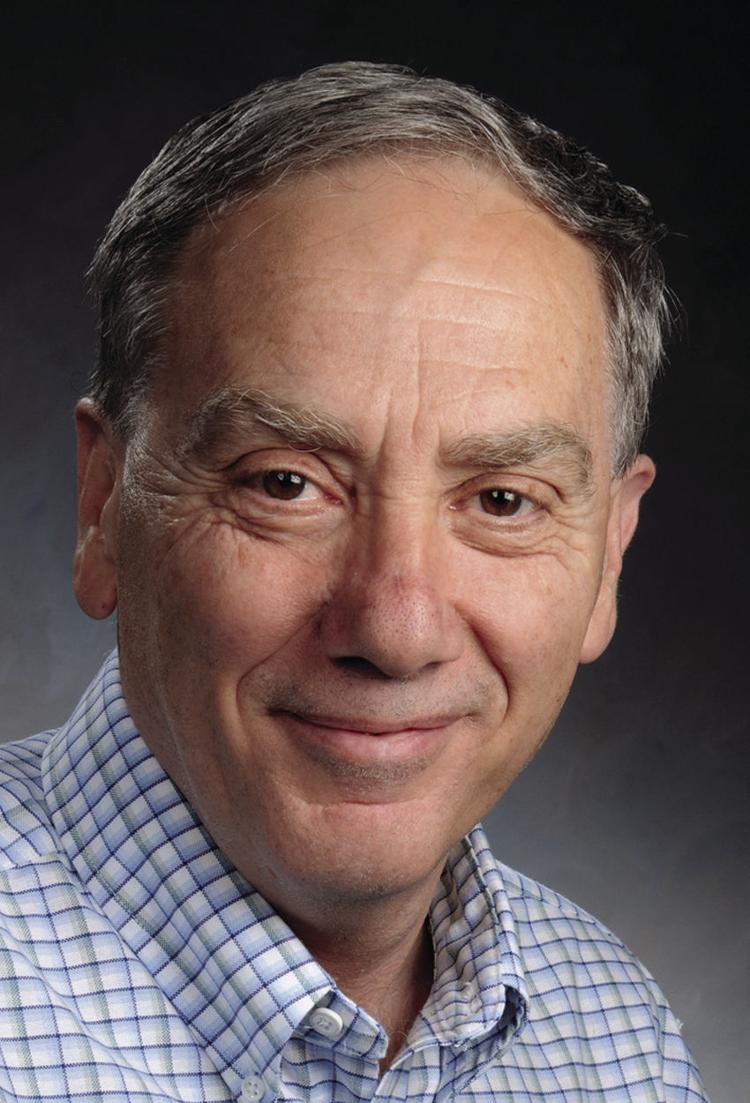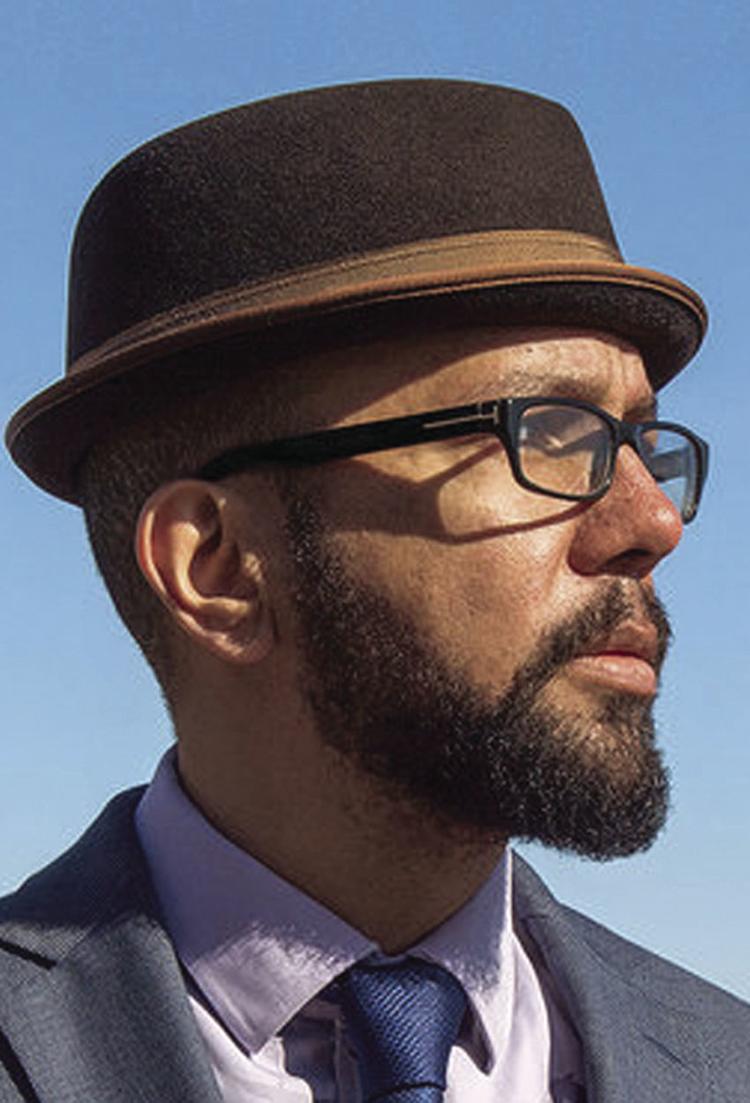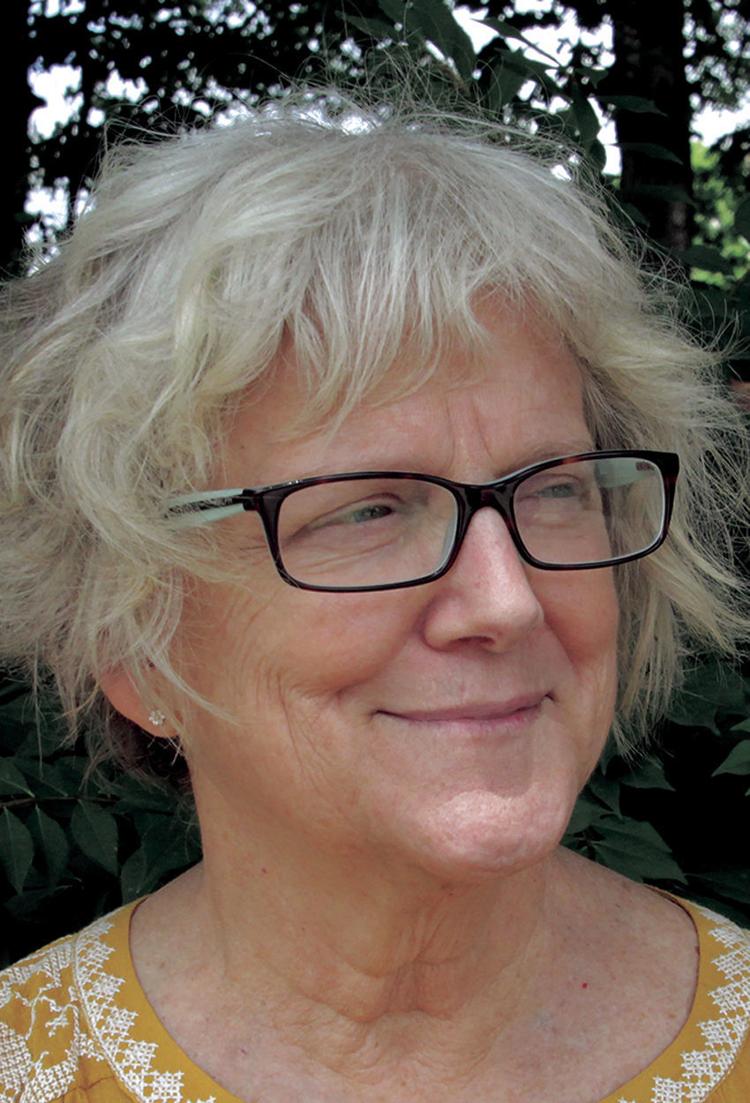 All this focus on education makes me want to learn new things myself, and there is no better place to do that than at the annual Brazos Forum. This year, the forum will focus on "The Art in Science and The Science in Art." Renowned speakers will present on a variety of topics on Oct. 23 at the Mayborn Museum.
Presentations include two from Dr. Mario Livio, an astrophysicist who will describe the incredible history of the Golden Ratio from antiquity to the present day, and its appearances (true and false) in a variety of natural phenomena, in the arts, and in human-created artifacts.
The talk will encompass a wide range of topics, from botany to physics and from the visual arts and architecture to music and even Dan Brown's runaway bestseller "The Da Vinci Code." Livio's second presentation will focus on human curiosity.
Other speakers include MacArthur Fellow Walter Kitunduan, who has created, built and played unique musical instruments in addition to creating sonic installations, and Dr. Lisa Passaglia Bauman, an art historian who will bring masterpieces to life and educate the audience on more recent art. Finally, Baylor professor David Smith will assimilate the information from the other speakers.
"This is the 35th anniversary of Brazos Forum, and we invite local high school and college students to attend on scholarship (free of charge) to encourage their knowledge and appreciation of American decorative arts, history, literature, architecture and such," said Brazos Forum member Nancy Moore. "We hope the Brazos Forum will help to stimulate the younger generation's interest in supporting America's museums, galleries, historic sites and other national treasures."
First-time attendees can purchase tickets for $75. Tickets are available for Brazos Forum members for $90 and for non-members for $130. Tickets include four presentations, a beverage break and a luncheon. Presenters' books or other relevant materials will also be for sale.
Registration will begin at 8:15 a.m. with the program concluding at 4 p.m. For more information, visit brazosforum.org.
---
Remember Recess
Do you ever drive by a school, see the children playing and wish you could do that? For one night you can. Remember Recess, a new fundraising event benefiting Inspiracion, will transport you back to the schoolyard.
The event will take place Oct. 17 at the Freight Ice House and Yard Bar, 1613 James Ave.
"We wanted to host something different that would be fun and support a great cause," said Diane Deaver, who is chairing Remember Recess with Betty Bauer, Jill Goss, Kay Bond and Taina Maya. "This will be a very relaxed and casual night. We will have all kinds of games, food trucks, beverages and a DJ from Austin who specializes in vinyl."
Now in its second year, Inspiración is a nonprofit organization that is partnering with Waco ISD to service families with children up to 4 years of age who will be entering the Alta Vista campus. This unique program provides parenting education classes and early childhood classes that enable families to become active participants in their child's education.
"All our proceeds will fund the program," said board chair Hector Sabido. "We have a bare bones staff of three. Waco ISD provides space, but we do need to pay for training, the curriculum and supplies. We believe education starts in the home and our goal is to ensure that all WISD students are kindergarten-ready."
Inspiracion's services are free to the public. Participating families meet twice a week at Alta Vista. Parents learn what to work on with their children while in another room, children work on skills appropriate to their age; for example, learning the alphabet and numbers. The program also includes home visitations with parent educators helping parents with the skills they were taught.
The program began with 13 families but has grown to 50 family units this year. A graduation for the first 4-year-olds in the program was held in May. Inspiracion will track its graduates through the third grade and look at their success in the classroom.
Tickets to Remember Recess cost $100. Various sponsorships also are available. For more information, email RememberRecess@gmail.com. Checks to attend the fundraiser can be mailed to P.O. Box 5754, Waco TX 76708 or can be purchased online by visiting the Waco Foundation website and selecting Inspiracion.
---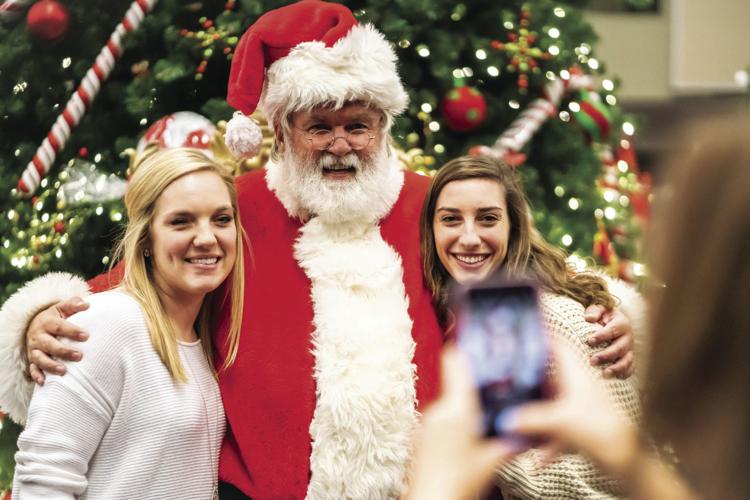 Deck the Halls
It might not feel like it, but the holiday season will soon be here. You can knock out your shopping while helping some amazing projects by attending the Junior League of Waco's popular Deck the Halls gift market.
The three-day event will run Nov. 1-3 at the Waco Convention Center and includes some old favorites plus a significant change.
In previous years, Deck the Halls has kicked things off on Thursday night with Ladies Night Out. However, this year Halloween falls on Thursday and Baylor will play West Virginia Halloween night. So rather than jettison the always-sold-out event, Ladies Night Out will take place on Saturday night.
The other special events such as the Gingerbread Bash, Breakfast with Santa, Cookies with the Clauses and the Mother-Daughter Tea will also take place during the three days. Great shopping at the 100 or so merchant booths is the highlight of the weekend, but if you need to rest while filling that holiday list, you can watch some special performances or visit the Sweet Shoppe. Children also can visit with Santa during the market.
"We selected 'Oh What Fun' as our theme this year, and that is what the market will be — fun and festive with a bit of whimsy," said Stephanie Cooney, who is chairing Deck the Halls with Kristen Saenz.
Visitors to Deck the Halls also can purchase raffle tickets for the chance to win a diamond stackable ring and a $500 gift card from Di Amore Jewelers. Tickets cost $20 each or six for $100.
"Di Amore is so generous in that they are providing three different rings and gift cards so that raffle tickets holders have three chances to win," Stephanie said. "We will sell raffle tickets all weekend, but only at the event and we are limiting the number of tickets sold. The winner will be announced on Sunday at 3 p.m., but you do not have to be present to win."
Deck the Halls serves as the primary fundraiser for the Junior League of Waco and helps fund all its community projects. The organization takes seriously its mission of improving the lives of women and children in McLennan County.
A few of its innovative projects include the Women's Empowerment Summit, a new partnership with Waco ISD that hosted 250 female students for a day of empowerment; Family Story Night in which Junior League members read and act out a children's book, serve refreshments, and give a copy of the chosen book to the family; Practical Parenting, in which parents with young children are taught lessons such as the power of play; and My Very Own Book Adventure, in which JLW members personalized books to each first-grade student in Waco ISD.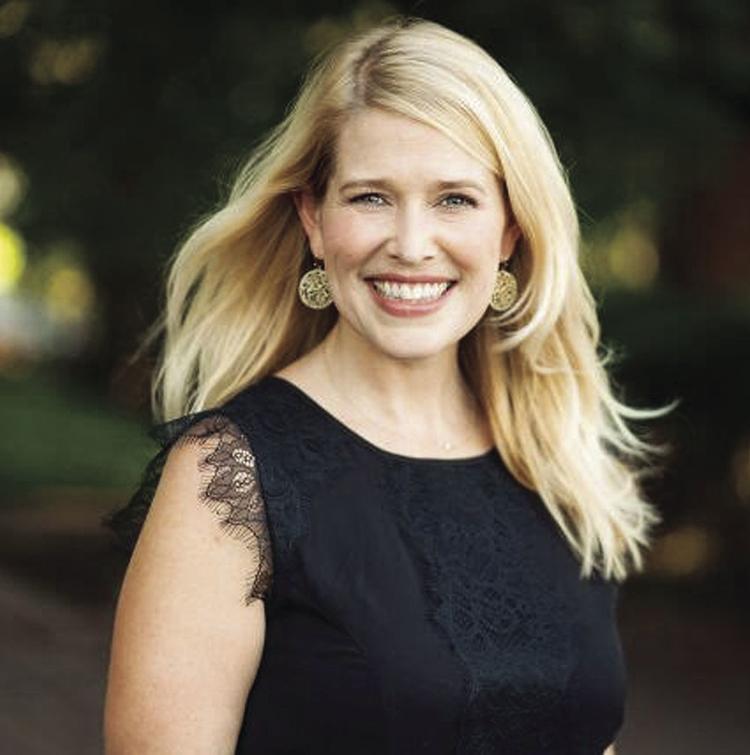 "Deck The Halls gives us the opportunity to make an impact in the Waco community throughout the year by helping move the needle on early childhood education and development as well as developing the potential of women," JLW president Jana Hixson said. "It is a great chance for us to share about the important work that we are doing in the community and we are hopeful that patrons leave with a better understanding of who Junior League of Waco is."
The market will run from 9 a.m. to 7 p.m. Nov. 1, 10 a.m. to 5 p.m. Nov. 2 (and will reopen for Ladies Night Out) and 10 a.m. to 4 p.m. Nov. 3. Admission costs $7 in advance and $10 at the door with three-day passes for $15.
Special events, which sell out early, require a separate ticket and admission charge. For more information, visit JLWaco.org.
---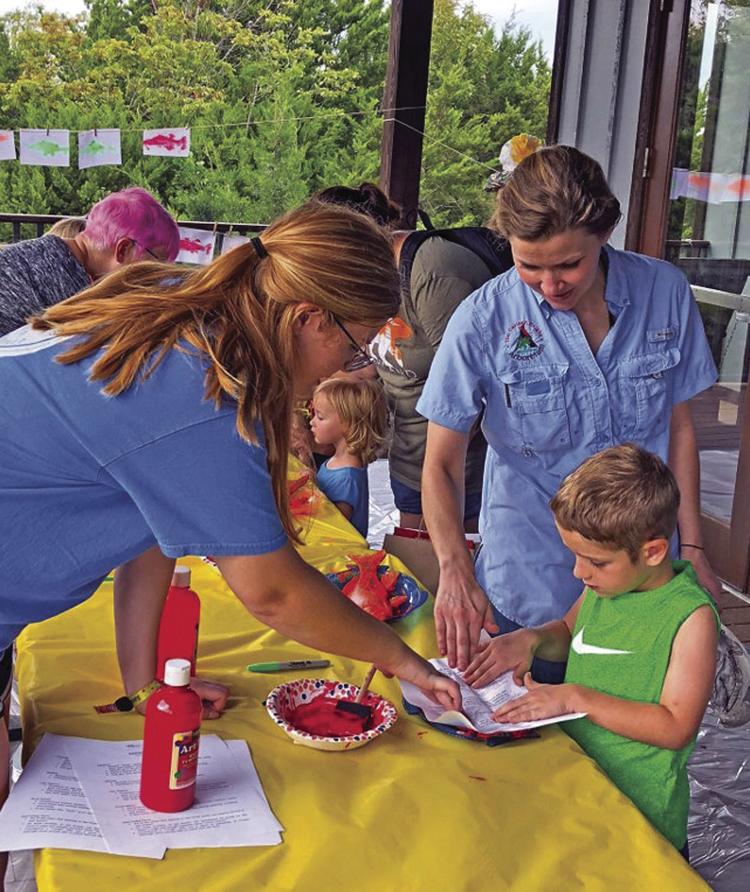 Children's Garden Fair
The Children's Garden Fair returns to the Carleen Bright Arboretum, 9001 Bosque Blvd., during the afternoon of Oct. 20.
The free event will be held from 2 to 5 p.m. It is co-sponsored by the McLennan County Master Gardeners and the city of Woodway.
Children of all ages and their families will enjoy free activities designed to teach fascinating things about growing plants in Central Texas. Everyone can take home seeds that are ready to plant.
Activities include a scarecrow contest, scavenger hunt, rock painting, information on helpful insects and worm composting, stylish newspaper sombreros constructed on the kids' heads, corn on the cob popping, and rain harvesting how-tos.
All of the activities will be held outdoors at the arboretum unless weather forces a move into The Pavilion.
Entries for the scarecrow contest will be accepted at the arboretum from Oct. 1 to 17. Rules for the contest can be found on the Carleen Bright Arboretum's Facebook page: www.facebook.com/CarleenBrightArboretum/