Funding a playground at Cameron Park; helping refurbish the Kiddie Land caboose and repainting the carousel; establishing the Done-In-A-Snap volunteer project and providing 27 community agencies with annual volunteer hours; funding the Cameron Park Zoo's butterfly garden; beginning the Poison Information Center; creating the R.B. Hoover Branch Library in Lake Air Mall; purchasing violins for lower-income children; brightening the lives of nursing home residents through musical therapy; volunteering at the NICU at Baylor Scott and White Hillcrest Medical Center.
These are just a few of the projects undertaken by the Junior League of Waco in its 82-year history. Truly the city of Waco would be lost without it.
Projects like these don't get off the ground without money. Deck the Halls, the Junior League of Waco's annual gift market, serves as the organization's major fundraiser. "All Wrapped Up," the12th annual market, will take place Nov. 2-5 at the Waco Convention Center.
"We have some new and exciting activities planned," said Erin Rogers, who is co-chairing Deck the Halls with Tammy Harralson. "We have some great items for our luxury raffle, including a $3,000 travel voucher sponsored by Alliance Bank of Central Texas. And we lowered the price of the raffle tickets to $10 for one ticket or six for $50. That drawing will take place Sunday."
The raffle has six fabulous items, including his and hers watches, a whiskey tasting, Cutco knives, an outdoors package and Kendra Scott jewelry. In fact, Kendra Scott will have a significant presence at Deck the Halls.
"Kendra Scott is sponsoring our Mother-Daughter Tea, and two executives from the company will speak," Tammy said. "We also will have 100 boxes of Kendra Scott jewelry. Guests can purchase a wrapped box for $50 but might receive a piece of jewelry worth much more."
Speaking of jewelry, Ladies Night Out on Nov. 2 will feature a champagne drop in which 250 glasses of champagne will be sold for $20. Each glass will have a number on it. If your number is one of the 10 selected, you could win one of three 1/3-carat diamonds or a $100 certificate from Di'Amore jewelers.
Other events planned for the weekend include the popular Breakfast with Santa, Cookies with the Clauses and the Gingerbread Bash. These events geared for children sell out each year.
Ladies Night Out serves as a preview party for the market. Regular Deck the Halls shopping will begin at 10 a.m. Nov. 3. Purchasing a three-day market pass for $15 will give you the most shopping bang for your bucks. Tickets to Ladies Night Out will include a three-day pass. More than 100 merchants from across the U.S. will display their wares at the market.
Last year, Deck the Halls raised more than $130,000, which helped support key impact initiatives focused on early childhood education and development.
For more information about the gift market or to purchase tickets to the various special events or the luxury raffle, visit jlwaco.org.
Zoo Stampede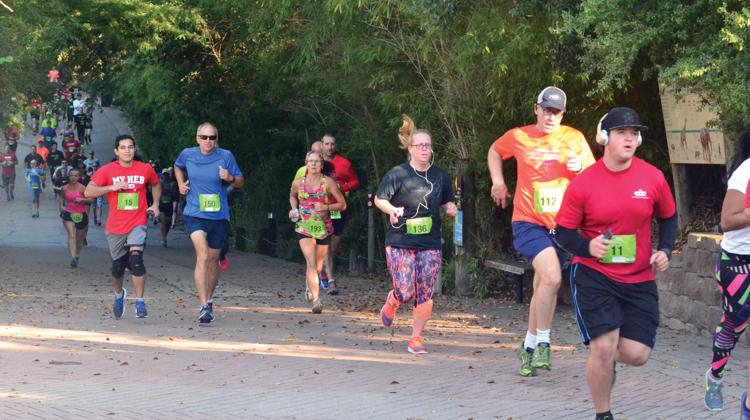 Whether you are as swift as a sidewinder or as slow as a toad, we have a race for you on Nov. 11.
The Cameron Park Zoo will hold its annual Zoo Stampede, its family fun run beginning at 8 a.m. with the 1K fun run and walk followed by the 10K at 8:30 a.m. and the 5K at 8:45 a.m. Race organizers have created beautiful certified 5K and 10K courses that begin and end at the zoo as well as an uncertified 1K fun run and walk for people of all ages. A chip-timed run takes racers through the award-winning zoological park and along and across the Brazos River, eventually leading them back for a wild finish-line party at the zoo. The custom race shirt and race bib will represent what speedy iguanas they are.
Marketing director Duane McGregor isn't sure how long the Great Zoo Stampede has been in existence but knows it began when the zoo was located near the airport. When she began working at the Cameron Park Zoo in 2000 there were approximately 250 runners.
"We had 800 runners at Zoo Stampede last year," she said. "This will be the third year for H-E-B to be the presenting sponsor. They have always loved the zoo. They were looking to get involved with a 10K and 5K run to get their partners in this region involved in and felt the zoo would be a good fit. Their partners could participate in a run and have a fun family day in a safe environment with the zoo."
After the race, participants can continue the fun at the 10th annual Wildlife Wonderland Experience. Their race bib provides free entry to the Cameron Park Zoo as well as 10 percent off purchases at the Zootique gift shop.
If registered by Oct. 31, 5K participants will be guaranteed to receive a long-sleeved cotton event shirt; 10K participants will receive a long-sleeved technical event shirt.
National Charity League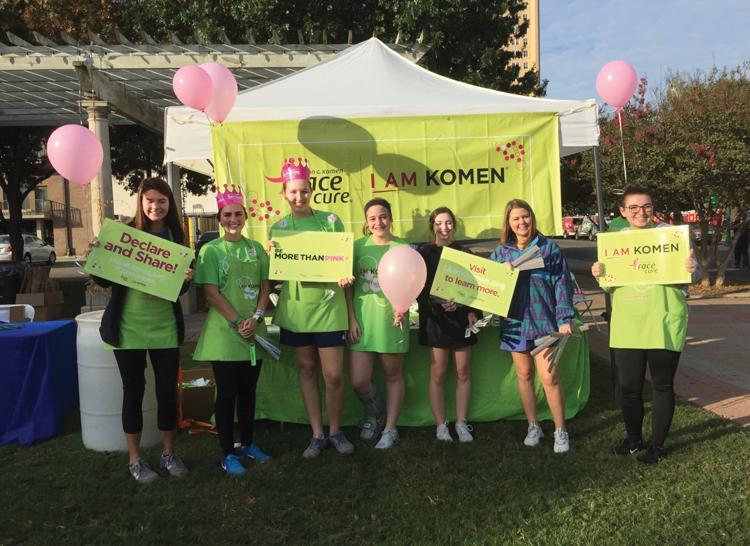 I am an active community volunteer, but other than helping with church and school events as a teen, I didn't really discover the joy of volunteerism until I was a young adult. The Waco chapter of National Charity League ensures girls learn how to give back to the community while acquiring leadership skills and an appreciation for various cultural events during their teen years.
And they gain this knowledge alongside their biggest supporters – their moms.
"NCL Inc. Waco Chapter gives my daughter and me an opportunity to serve our community in a safe place, side by side," said Waco NCL President Elizabeth Taylor. "This organization makes volunteer work such a part of our lives that it will never stop, even when my daughter graduates from high school. She has learned leadership skills and has been introduced to cultural activities that she would not normally be exposed to. My daughter and I are enriched far beyond what we ever give. I will cherish the time we have had together through NCL for a lifetime."
The Waco chapter grew because of a group of civic-minded Waco moms had a vision of strengthening that mother-daughter bond. After much research, the NCL Waco Chapter formed in December 2007. The chapter provides opportunities for mothers and daughters to enjoy both mother-daughter and peer relationships through philanthropic, leadership and cultural activities. Girls, who are referred to as "ticktockers," usually stay members of the Waco chapter from middle school until they graduate from high school. Each year, the ticktockers and their moms must complete a number of philanthropic hours as well as attend meetings and cultural events.
On any given day, girls and moms help out at the Family Abuse Center, Caritas, Meals on Wheels, Waco Civic Theatre, Waco Cultural Arts Festival, Komen Race for the Cure, Miracle Match Marathon, American Cancer Society, American Heart Association and more. In fact, the members have become known as the "girls/ladies in blue" in reference to the blue T-shirts they wear when volunteering.
In 2012, NCL Waco was recognized as the Outstanding Service Organization by the American Fundraising Professionals.
The Waco chapter will hold its annual membership drive from Nov. 1 through December. Membership is open to girls who will be in seventh grade in 2018 and to their mothers. For more information about NCL Inc. and the Waco chapter, visit waco.nationalcharityleague.org.
Storytellers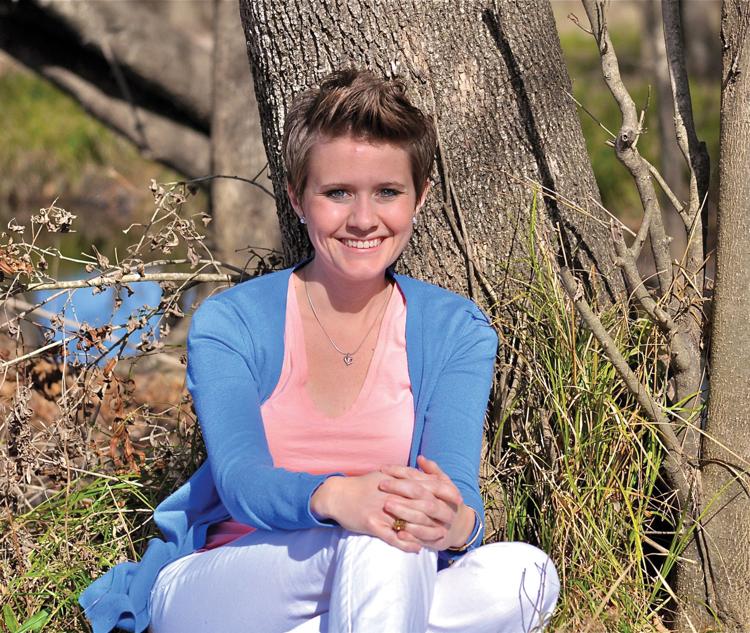 Do you love to listen to stories? I certainly do, whether they are folk tales, fairy stories, biographies of famous people or just the teller's personal history. This oral tradition has been around since humans could speak and has entertained for eons.
The HOT Storytelling Guild is a group committed to this ancient craft and enjoys sharing it with the Central Texas community through various special events, including Tellabration on Nov. 11 at Austin Avenue United Methodist Church.
"Tellabration actually is a worldwide event that is celebrated in November," said Storytelling Guild member Vivian Rutherford, who also is known as the "Story Lady" thanks to her work at the Waco-McLennan County Public Library. "In 1988, J.G. Pinkerton had the idea for an event that would build community support for storytelling. Now there are Tellabration events on every continent except Antarctica."
This year, the Waco Tellabration will feature Kyndall Rae Rothaus, who is a storyteller, poet and preacher. Kyndall joined Lake Shore Baptist Church as its senior pastor in September 2015 after serving in a similar position at Covenant Baptist Church in San Antonio. She graduated from George W. Truett Theological Seminary and was ordained at Waco's DaySpring Baptist Church in 2011. Her book, "Preacher Breath," was published by Smyth & Helwys in 2015.
Additionally, members of the adult guild and the youth guild will share stories during Tellabration. The evening, which includes dinner, will run from 6 to 8:30 p.m. Tickets cost $12 for ages 12 and up and $6 for children ages 4-11.
The HOT Storytelling Guild started in 2007. About 25 residents are part of the guild. The youth guild actually has a 4-year-old member who, Vivian says, tells marvelous stories. The group gets together once a month to share their talents with fellow members.
Vivian says she learned the art of storytelling at her grandmother's knee. She loves folk tales, fairy tales and stories that teach.
"Sometimes we have particular themes for our meetings, such as personal stories or animal tales,"Vivian said. " Sometimes we want an audience to hear what we are working on. We also are asked to entertain at various events."
One of the guild's most popular events is Walking Tales, which was held in October. Interpreters were stationed throughout Oakwood Cemetery to share stories about the legendary and infamous people buried there. Group members also will hone their craft on Nov. 6 when interpreter Darci Tucker visits the Central Library.
"When Darci assumes the identity of the person she does not break character," Vivian said. "This will be a teaching moment for guild members but her presentation is open to the public."
Observatory Fundraiser
I love looking at the night sky. If there's a lunar eclipse I'm out trying to see it. Blood moon and I attempt a photo (usually unsuccessfully). When our family went to Hawaii, one of the activities we had to do was visit the world's largest observatory at Mauna Kea. So I think the fact that we have the Meyer Observatory just up the road near Clifton is pretty cool.
The observatory will be open for tours and stargazing during Moonlight at the Meyer, a fundraiser for Clifton's Bosque Museum. The evening also will include a barbecue dinner and wine. The fun and informative evening will run from 5:30 to 9 p.m. Nov. 2.
The Meyer Observatory utilizes a 24-inch telescope. This is a size used at many observatories associated with universities, such as the University of Colorado's Sommers Bausch Observatory. Photos taken through the telescope at the Meyer Observatory show the breathtaking Crab Nebula, Horsehead Nebula and other star clusters light years away.
The Bosque Museum in Clifton also is worth visiting. Its permanent exhibit area houses a large collection of Native American artifacts collected in Bosque County, some dating back 10,000 years. This collection includes a major exhibit about the Paleo-Americans found in the Horn Shelter in Bosque County.
The museum also is home to what is recognized as the largest repository of Norwegian artifacts in the South and Southwest. Many items are associated with the Norse community in Bosque County. King Olaf V of Norway visited the museum in 1982 to see this collection.
The museum regularly installs temporary exhibits. Through mid-November, it will exhibit its World War I collection to memorialize the actions of those hometown boys who fought as well as those sacrificing on the "home front." In December, the museum will be decorated for Christmas. On Dec. 1, it will hold its annual Christmas Open House, where rooms are beautifully decorated to reflect the Norwegian and pioneer heritage of the community.
If you are a fan of Larry McMurtry, mark your calendars for mid-January when the museum opens an exhibit dedicated to memorabilia from the miniseries "Lonesome Dove." In conjunction with the exhibit, the Cliftex Theatre, which is the oldest, continuously operating movie theater in Texas, will have a multi-night showing of "Lonesome Dove," which starred Robert Duvall and Tommy Lee Jones.
Admission to the Bosque Museum costs $5 and is free for children under 10 years old. Tickets for Moonlight at the Meyer cost $75 person or $135 per couple. For more information, visit bosquemuseum.org.