It's May, and lots of folks in town, including us, are gearing up for graduation, both college and high school.
I am baffled that Derby, whom "Around Town" readers have seen grow up, will graduate from Waco High on June 1. The years really do fly by. Do you know what else will fly by in May? Kites! Those lovely symbols or spring and summer will fill the sky from 10 a.m. to 3 p.m. May 4 during the 13th annual Sertoma Kite Festival at the HOTMAC airfield near Speegleville Marina.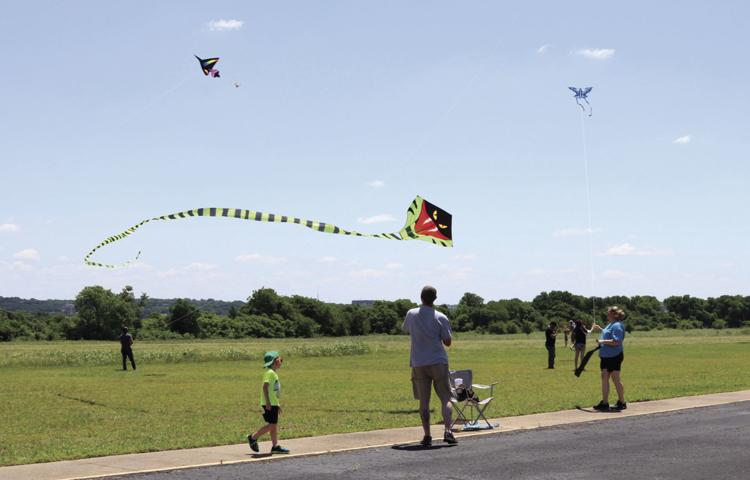 All the proceeds from the event benefit hearing-impaired children who live in Central Texas.
The day will feature demonstrations of HOTMAC's miniature aircraft and dual-line kites from the Dallas Kite Association. Additionally, 150 kites will be given to some lucky folks attending.
Kids will love the candy drop, in which candy is dropped from flying kites, Frisbee tosses, a prize wheel and bounce houses. Vendors will be selling food and drinks, and the Christian band 10th Leper will provide music.
Last year, approximately 2,000 folks came out for the kite festival.
The name Sertoma is an abbreviation of "SERvice TO MAnkind." Sertoma International was founded in 1912 while the Heart of Texas Sertoma Club was founded in 2006. Proceeds raised from the kite festival will stay in Central Texas and will benefit area children who are experiencing hearing loss.
Sertoma tries to fit at least 15-20 hearing aids each year with new, state-of-the-art hearing instruments. Since 2012, the club has provided 48 audiometers for Region 12 schools. The club began offering otoscopes to those same schools in 2015.
"We try to catch children at an early age and reach as many children as we can," said Sandra Westmoreland, a member of the local club.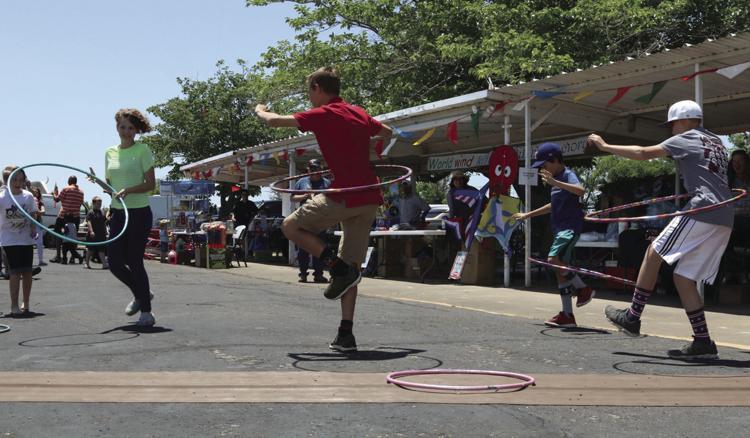 The Heart of Texas chapter also awards scholarships to hearing-impaired high school seniors and college students or to students who will go into the field of working with the hearing impaired.
The Sertoma Kite Festival is free and open to the public. Visit the Sertoma website at wacosertomoa.org to learn more about the kite festival and to find instructions on how to make a kite.
Zoo Happenings
On a recent trip to the Cameron Park Zoo, Alan and I watched as one of the female orangutans played on her rope swing. She would sail over the male orangutan and bop him on the head. He was not amused, but we sure were. Fans of the Great Ape and our beloved zoo should make plans to attend Grapes with the Apes, a wonderful evening of fine food, drink with a little learning thrown in.
The May 9 event will feature guest speaker Graham L. Banes, Ph.D., who recently helped organize a national orangutan workshop in China where Cameron Park Zoo Interim Director Johnny Binder, and Terri Cox, curator of programs and exhibits, were presenters.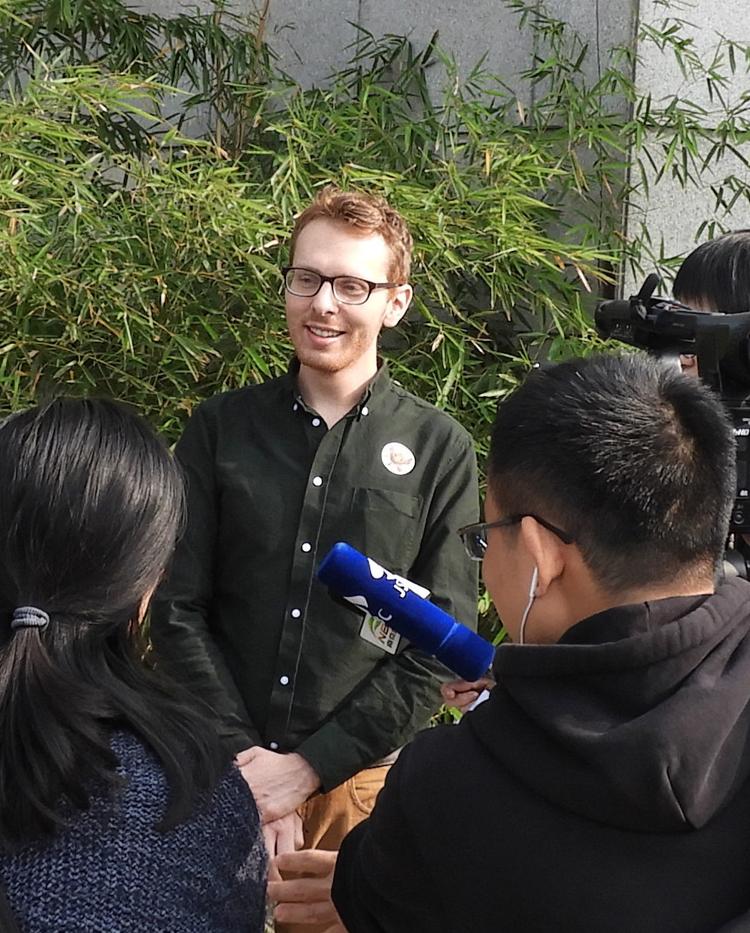 The workshop was a culmination of six years of planning and preparation by Banes, the Chinese Association of Zoological Gardens and the management of Nanjing Hongshan Forest Zoo. This was the first major national workshop for any non-endemic species in China and presented a major milestone in facilitating best practices for orangutan care and husbandry in China. Banes's research has been featured on television by the BBC, ITV and Channel 4 in the United Kingdom, and PBS in the USA.
In addition to hearing this fascinating talk, guests will feast on a lovely meal that will be served in the Cameron Park Zoo pavilion. Appetizers, dinner and desserts prepared by Chef Nathaniel Gay with the Hilton Waco will be paired with fine wines from Valley Mills Vineyard and Wedding Oak Winery-San Saba. Dessert, dessert wines and coffee will be served at the Asian Forest, where guests will enjoy a behind-the-scenes tour of the building, and an opportunity to see the zoo's baby orangutan, Razak.
Grapes with the Apes will begin at 6:30 p.m. Tickets cost $150 per person or sponsor a table of eight for $1,200 and each of your guests will receive a special gift. Proceeds benefit the Cameron Park Zoological & Botanical Society Conservation Fund.
Grapes with the Apes is geared for adults, but the zoo hosts its child-friendly KidZoobilee on May 4. Because May 4 is known as Star Wars Day ("May the 4th Be with You"), expect some activities tied to the movie.
The party starts at 5 p.m. and goes until 8 p.m. In addition to seeing the zoo animals, kids can enjoy great activities, such as an inflatable zipline, a trackless train around a portion of the zoo, bounce houses (even special ones for toddlers), face-painting and more. The Meadows will be filled with food vendors, including Dubl-R Hamburgers, G&K Hotdogs Inc., McAlister's Deli, Raising Cane's, Kona Ice and Cargill.
H-E-B KidZoobilee presented by Reliant. Tickets cost $20 per person age 3 and up. Children must be accompanied by an adult.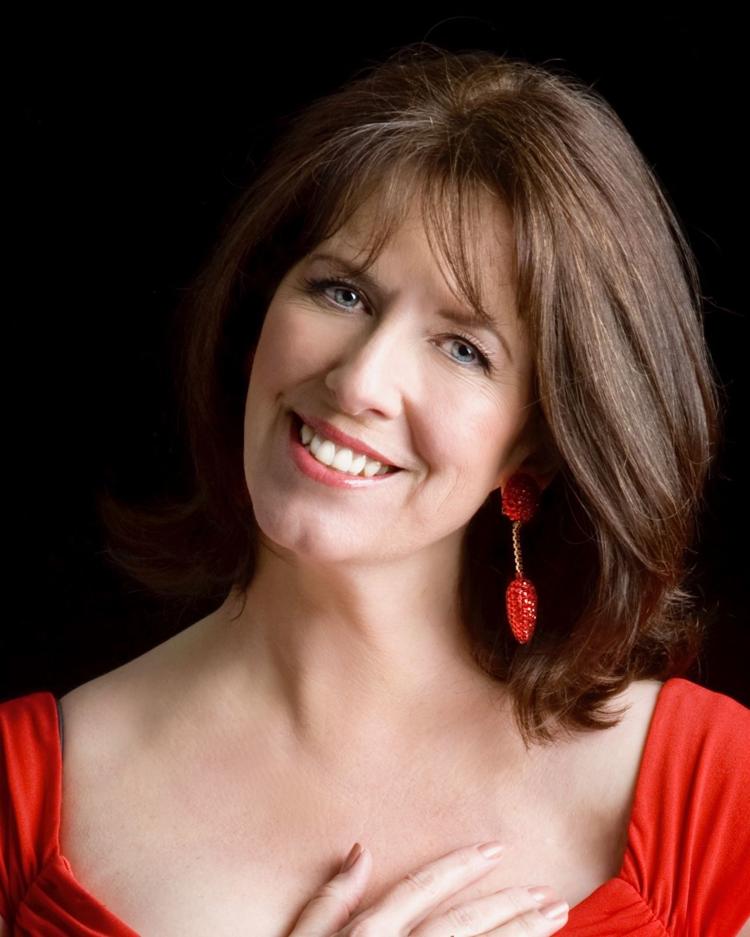 Go Red for Women
Emmy Award-winning actress and comedienne Tracey Conway did not expect to die on stage, but only moments after spoofing "ER" on her sketch-comedy television show, she literally dropped dead from sudden cardiac arrest.
Tracey's chances of survival were barely one in 20, but after six defibrillator shocks, paramedics brought her back to life.
She will share her story at this year's Go Red for Women luncheon on May 15 at the Baylor Club. Registration and the silent auction will begin at 10 a.m. with lunch served at 11 a.m. Go Red for Women is a national initiative of the American Heart Association.
Conway appeared on the television sketch comedy "Almost Live!" for 10 years, which aired throughout the Pacific Northwest and on the cable network Comedy Central. The popular show earned more than 100 regional Emmys and 10 Iris awards, the highest honor bestowed to local programming.
Her performing credits include live theater as well as appearing on HBO and in film. Conway earned BFA and MFA degrees with honors in theater from the University of New Mexico and the University of Southern California.
An internationally acclaimed speaker with engagements from Boise to Budapest, she also wrote the opening essay for "Chicken Soup for the Soul, Healthy Living: Heart Disease." Sought after for her effervescent yet educated presence, she was selected to serve as a panelist on "Second Opinion," the national PBS series that shows how doctors navigate their way through tough medical decisions.
Conway has worked with the American Heart Association's Go Red for Women initiative since 2004.
In addition to Conway, Waco resident Lyn Franklin will be recognized as a survivor of heart disease. Lyn had a TAVR (transcatheter aortic valve replacement) procedure performed by Dr. Brian Barnett from Waco Cardiology. This is a less-invasive procedure that has been developed and is now available in Waco.
The American Heart Association notes that heart disease is the leading cause of death of women, taking more lives than all forms of cancer combined. Cardiovascular diseases kill one woman about every 80 seconds, but about 80 percent of cardiovascular diseases can be prevented, often through physical activity and healthy eating.
Boots on the Brazos
For the last several years, our church, Austin Avenue United Methodist, has dedicated some of its massive space to the Arc of McLennan County, which is dedicated to expanding opportunities, care and support for persons and families impacted by intellectual and developmental disabilities. The organization does fabulous work through its summer camp and after-school programs for young people and its day program for adults with autism.
To help fund these programs, the Arc will host its annual Boots on the Brazos from 7 to 11 p.m. May 18 in the Brazos Room at the Waco Convention Center. The evening will include a barbecue dinner, open bar and music (and some dancing) by 35 South.
The ARC was founded in 1954 with the help of late Mrs. Walter Lacy Sr. Its summer program, which will run from June 10 to Aug. 2, will attract approximately 50 participants ages 5-22. During the summer, the children and young adults will work on various art projects three days a week with volunteers from Cultural Arts of Waco. At the conclusion of the camp, an art show will be held at the church. Camp participants also go on field trips and complete various learning objectives.
"We try to keep our cost affordable for our families," said Tom Pearson, executive director of ARC of McLennan County.
Tickets to Boots on the Brazos cost $100 per person or a table for eight for $700. For more information, visit wacoarc.org.
Brazos Nights
The city of Waco does a great job of hosting events that get people outside. Brazos Nights, the free city concerts next to the Waco Suspension Bridge, opened its 2019 season in April and will continue May 3 with a concert to celebrate Cinco de Mayo with performances by La Energia Nortena and La Fiera de Ojinaga.
Then on May 18, the city will hold the annual Pints in the Park at Brazos Park East. During the event, guests can taste craft beer and barbecue, play some outdoor games and listen to live music by Wood & Wire. A VIP entrance at 2 p.m. gives guests the opportunity to taste rare beers and signature barbecue samples prior to general-admission attendees. VIPs will receive free swag like a pint glass, have in-and-out privileges and get front-row parking.
But you don't have to be a VIP. With a barbecue/beer ticket (for 21 and older only), you will receive a free tasting cup and punch card. The card gives you access to 12, 2-ounce servings of beer. Barbecue samples will be available until 5 p.m. when vendors will sell whatever remains.
The city is limiting ticket sales, so in the event of a sellout, tickets might not be available at the gate. Only cash will be accepted at the gate.
VIP tickets to Pints in the Park cost $60 with barbecue/beer tickets priced at $35. A special concert ticket that does not include beer or barbecue samplings can be purchased for $15.
Attic Treasures
Historic Waco Foundation will hold its annual Attic Treasures Sale from May 3 to 5 at 4328 W. Waco Drive, the former location of Office Max. The sale will feature gently used, vintage and one-of-a-kind finds. The sale items have been donated by community members.
"We will have lots of furniture, including some great office furniture, and we have eliminated the bulk of the clothing," said Julie Olivere, director of marketing for HWF. "We have the sale space set up to look like rooms in a house so buyers can really see the merchandise."
Attic Treasures sale hours will be 8 a.m. to 5 p.m. May 3-4 and noon to 5 p.m. May 5. Admission is free, but it is a cash-only sale. Credit cards or checks will not be accepted.
HWF has been busy so far in 2019. In addition to its current exhibit "Coming of Age" at East Terrace, the organization hosted a spring lecture on photographer Fred Gildersleeve in late April. Its Family Fundays also have proved popular with the community.
On June 9, Plant a Summer Vegetable Garden will be held from 1 to 4 p.m. at McCulloch House. Families can learn about summer vegetables and herbs, how we use these now and how they were used in the past, and what to plant for the Texas summer heat.
"Kids can get their hands dirty," Julie said.
HWF also has reintroduced its blog, but with a twist. With its mission of being the storyteller of Waco history, HWF hopes to create a space not only about the community's past but also where the city is heading. To achieve this, the organization will partner with a variety of local businesses and organizations to provide a space for these groups to explain what they are doing in the community.
The blog will launch this month, and while HWF will focus on the Waco tornado in 1953, the blog will also feature the new kinetic wind sculptures in remembrance of the tornado.
And mark your calendars now for HWF's annual fall lecture on Sept. 24. The organization will partner with the Cen-Tex Hispanic Chamber of Commerce to present a talk on Waco founder Jacob de Cordova.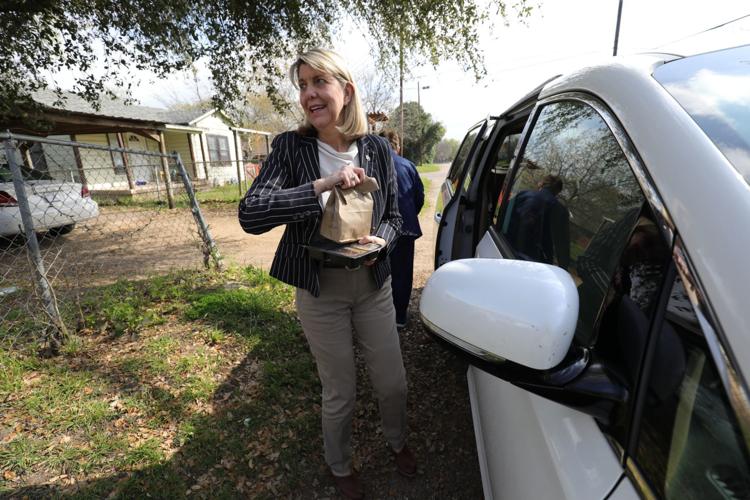 Sunday Brunch
The annual spring fundraiser for Meals on Wheels Waco, "Sunday Brunch," will feature Baylor President Linda Livingstone and city of Waco Assistant Manager Bradley Ford, who will discuss their visions for the future of Baylor and the city.
Sunday Brunch will begin at noon and run until 2 p.m. on May 5 at The Phoenix Ballroom, 401 S. Third St. In addition to the featured speakers, guests will enjoy a scrumptious smorgasbord brunch with champagne and hors d'oeuvres and the chance to shop for Mother's Day at the silent auction.
Both Livingstone and Ford volunteered during Meals on Wheels Waco's March for Meals, a national campaign to bring attention to the organization and encourage others to volunteer.
"It was a joy to meet their clients, who clearly appreciate Meals on Wheels' service and care," Linda said. "I greatly enjoyed the opportunity."
Ford was so impressed by his experience that he signed up to be a substitute volunteer driver.
Sunday Brunch helps pay for Meals on Wheels Waco's delivery of almost 200,000 hot meals each year to its clients' front doors. Currently, the agency has 160 seniors waiting for meal delivery, but the agency does not have the funding to begin the service.
"Waitlists happen frequently and the numbers drop," said Debbie King, executive director of Meals on Wheels Waco. "But now when we take someone off the list, there are one or two more waiting to be added."
The cost to attend Sunday Brunch is $65 per person and reservations are required. For more information, contact Janet Nors at 752-0316 or at janet@mowwaco.org.