High tech meets the high seas at Baylor University's Mayborn Museum Complex this summer. "Shipwreck! Pirates & Treasure" was created by Odyssey Marine Exploration Inc., a deep-ocean exploration company, and will be on display May 2 through Sept. 16 in the Thomas E. and Emilyne Weed Anding Traveling Exhibition Gallery.
Showcasing Odyssey's archaeological work in the deep ocean, the "Shipwreck!" exhibit contains more than 500 authentic shipwreck artifacts and a variety of interactive elements. Odyssey has discovered some of the world's most fascinating shipwrecks, including the recovery of the heaviest and deepest cargo of precious metal from the SS Gairsoppa. World War II-era silver, including the first bar recovered from the Gairsoppa, is on display in "Shipwreck!"
"This artifact-rich exhibit with its participatory learning component is exactly the type of unique experience we are pleased to offer the community," said Dr. Ellie Caston, director of the Mayborn Museum Complex.
Filled with interactive games and challenges, "Shipwreck!" will allow visitors to experience the thrill of shipwreck exploration while investigating some of the world's greatest maritime stories. Featuring authentic shipwreck artifacts recovered by Odyssey in the Atlantic Ocean, English Channel and Mediterranean Sea, the exhibit takes visitors on a voyage through more than 2,000 years of seafaring history.
A variety of authentic shipwreck treasure, decorative porcelain figurines, personal items like combs and toothbrushes and even the 300-year-old logarithmic calculator on a folding rule — the oldest ever recovered on a shipwreck site -– will be on display at the Mayborn Museum.
The fascinating story of one of America's most famous shipwrecks, the Civil War-era SS Republic, is the highlight of the exhibit. The Republic's vivid history is brought to life by the wide variety of treasure on display in the exhibit. First-hand accounts from passengers aboard the Republic during her final stormy journey help paint the picture of its tragic demise in 1865.
The pioneering techniques and technology that allowed Odyssey to discover some of the most famous wreck sites in the world, including ancient Roman and Phoenicians wrecks, the Republic, German U-boats, French and Barbary pirate ships, and Balchin's HMS Victory are presented.
A full-size replica of Zeus, Odyssey's 8-ton Remotely Operated Vehicle (ROV), which acts as the archaeologist's hands and eyes in the deep ocean, will be on display. Guests can test their skills by attempting to pick up artifacts with a working model of Zeus' robotic arm. An interactive version of the SS Republic photomosaic is also on display. Visitors can zoom in on specific areas of the photomosaic to find artifacts as small as a domino. More than 2,500 digital photographs, taken by Zeus, were stitched together to create this large-scale photographic map of the wreck site.
Finally, "Shipwreck!'s" interactive "World of Pirates" gallery and activities immerse visitors with the lore, legends, and facts of pirates of the Caribbean, Barbary corsairs, privateers and buccaneers. Guests can learn how to identify pirate vessels on the horizon using spyglasses, raise the banners of notorious pirates, tie essential knots for life on the high seas, and create their own pirate.
Odyssey Marine Exploration Inc. is engaged in deep-ocean exploration using innovative methods and state of-the-art technology for shipwreck projects and mineral exploration. For additional details, visit www.odysseymarine.com.
Regular admission, which includes the entire museum and the "Shipwreck!" exhibit, costs $10 for adults, $9 for senior citizens and $5 for children. The exhibition is free to all museum members and Baylor students as well as other college and university students with a valid ID.
For more information about the exhibit, contact the Mayborn Museum Complex at 710-1110 or visit www.MaybornMuseum.com.
Providence celebrates 110th anniversary
One of Waco's beloved institutions turns 110 this year and is pulling out all stops to celebrate properly. Join the good folks at Providence Healthcare Network for an evening of exquisite dining, musical entertainment and celebration on May 16 in honor of Providence's 110th anniversary.
This black-tie event will be held at the Waco Convention Center's Chisholm Hall. Festivities begin with a reception at 6:30 p.m. followed by a seated, formal dinner at 7:30 p.m.
Highlighting the gala celebration will be music by the world-renowned orchestra band Pink Martini. The celebration will continue when the All Nights band from Austin hits the stage for some high-energy, late night dancing.
Featuring a dozen musicians, Pink Martini performs its multilingual repertoire on concert stages and with symphony orchestras throughout Europe, Asia, Northern Africa, Australia, New Zealand, South America and North America. Pink Martini made its European debut at the Cannes Film Festival in 1997 and its orchestral debut with the Oregon Symphony in 1998.
Since then, the band has gone on to play with more than 50 orchestras around the world, including multiple engagements with the Los Angeles Philharmonic at the Hollywood Bowl, the Boston Pops, the National Symphony at the Kennedy Center, the San Francisco Symphony, the Cleveland Orchestra and the BBC Concert Orchestra at Royal Albert Hall in London.
The anniversary gala is hosted by the Providence Foundation. "Funds raised through the Providence Foundation's special events, such as the gala, directly benefit Providence Healthcare Network and patients served," said Jenny Peel, director of annual gifts for the foundation. "During this fiscal year, we anticipate providing approximately $300,000 in grants to various departments in the network."
So far, grants have included critical-care beds for the ICU to treadmills for the cardiac rehabilitation unit to a passenger van power lift for Providence Park. One grant from 2014 purchased a human patient simulator for the education department. The "Susie Sim" training tool can be programmed with real-life situations, such as cardiac arrest, that allows clinical staff to build their skills.
Providence Health Center was Waco's first hospital — founded in 1905 at the request of local businessmen who saw the need for a hospital in Waco. They approached the Daughters of Charity of St. Vincent DePaul in Dallas about sponsorship of a hospital, to which the Daughters of Charity agreed The hospital was the site of Waco's first open-heart surgery in 1973, the first coronary angioplasty in 1982 and it ranked first in Texas for cardiac surgery in 2013.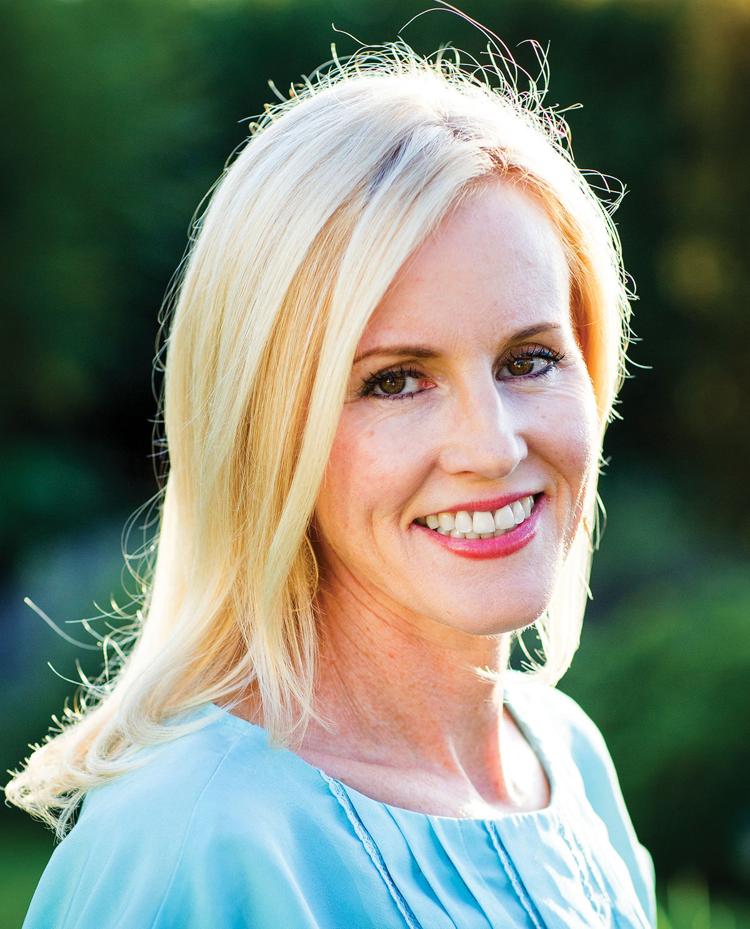 For the past 18 years the Youth Connection Inc. has hosted a spring conference that provides new insights and skills for professionals who work with youth. For the 19th conference, scheduled for May 1 at the MCC Conference Center, a nationally known psychotherapist who specializes in treatment for people suffering from depression and anxiety will serve as keynote speaker.
Licensed social worker Melissa McCool is a humorous, motivating and passionate speaker and is best known for being the founder of Symptom Targeted Intervention (STI), a treatment model that professionals can use to assist people who are suffering the symptoms of emotional distress. She has authored 14 articles and books on STI and has given hundreds of trainings and talks on how to use the simple and easy-to-use interventions. She is known for her humorous, entertaining speeches and interactive experiential teaching style.
Additionally, Ashley Weaver, director of the SmartBabies Initiative, will provide an overview and discuss the next steps of teen pregnancy prevention in the McLennan County area.
This will be the 19th year Youth Connection has hosted the "Moving Forward: Effective Ways to Reach Our Youth" conference.
"This event is popular with the teachers, social workers, coaches, counselors and youth work professionals. It is geared to professionals who work with young people and issues that affect them and brings timely information, education and relevant skills to the professionals working with youth," said Carolyn Nichols, executive director of Youth Connection.
Since 1988, Youth Connection Inc., has worked to help young people overcome obstacles and influences that place them at risk. It brings programs to the community through many outlets, including schools, churches and youth groups. These programs are for kids who are pre-teen through 19 to gain life skills to help them reach their goals.
Conference registration costs $75 with a special student rate of $20. For more information, call Carolyn at 202-8480 or email cnichols@sw.org.
One of the prettiest events will take place from 10 a.m. to 3 p.m. May 2. Kites and miniature aircraft will take to the skies at the ninth annual Sertoma Kite Fest at the HOTMAC airfield near Speegleville Marina. All the proceeds from the event benefit hearing-impaired children who live in Central Texas.
"We always have the festival the first Saturday in May, ever since the first year when the festival was held in April and it sleeted," said Sandra Westmoreland, a member of Heart of Texas Sertoma Club. "The 2014 Sertoma Kite Fest was a huge success. We estimated 3,500 to 4,000 attendees, and if you can judge success by the smiles on the faces of the crowds, then it was successful. This is a relaxing, family-friendly event.
The day will feature demonstrations of HOTMAC's miniature aircraft and dual-line kites from the Dallas Kite Association. Additionally, 100 kites will be given to some lucky folks attending.
Kids will love the candy drop, in which candy is dropped from flying kites, Frisbee tosses, a prize wheel and the bounce houses. Vendors will be selling food and drinks, and the Christian band 10th Leper will provide music.
To introduce children and adults to the wonders of kites, the local club held its third annual kite-making workshop in March. Another workshop was held for prekindergartners at the Waco Public Library.
The word Sertoma is an abbreviation of "SERvice TO MAnkind." Sertoma International was founded in 1912 while the Heart of Texas Sertoma Club was founded in 2006. Although the Heart of Texas chapter is small, with 17 members, it provides a valuable service locally.
Working in tandem with Baylor's audiology clinic, the local Sertoma club concentrates on helping needy, hard-of-hearing children in Central Texas by providing hearing aids for them through the SHARP program. In 2009, the group began awarding scholarships to hearing-impaired high school seniors and college students. In 2012, the club started providing hearing screening audiometers for Region 12 schools.
"All the money raised stays right here in Central Texas," Sandra said.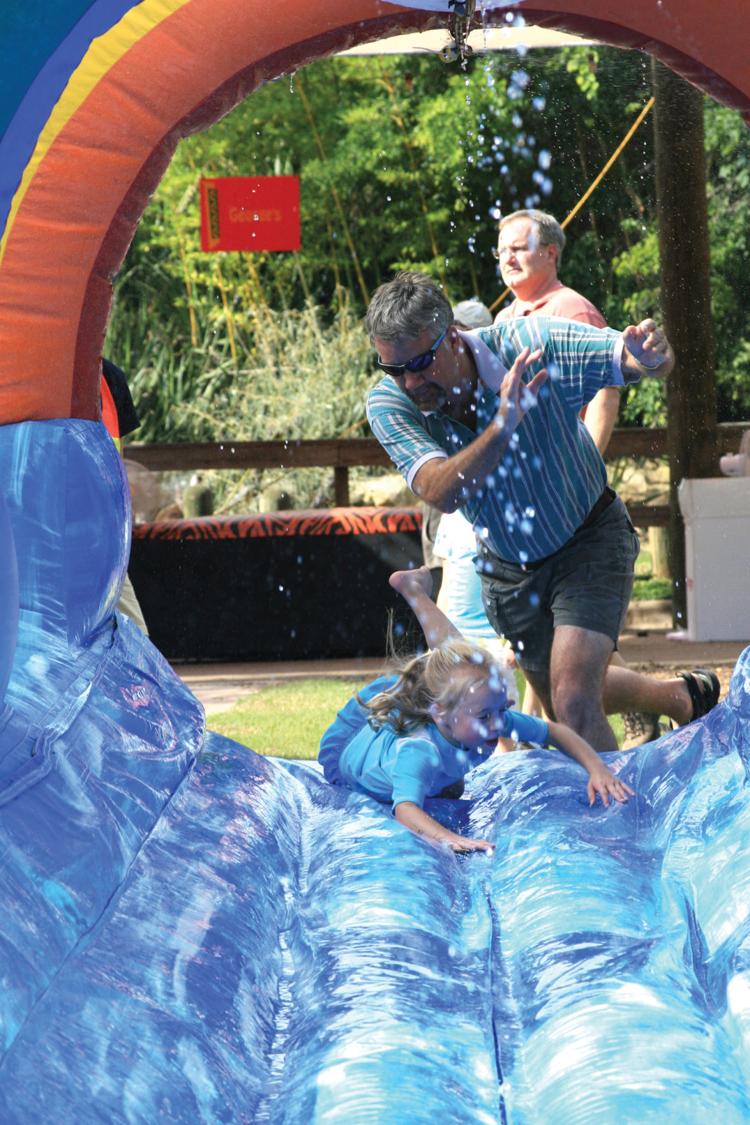 It's difficult to believe, but Cameron Park Zoo's annual fundraiser KidZoobilee will be celebrating 20 years in May. The popular event for children age 2 to 14 will run from 5 to 8 p.m. May 2.
KidZoobilee features a zip line, water games, bounce games, a rock climbing wall, face painting and of course, the animals. Food and soft drinks will be provided by Waco restaurants.
In celebration of the 20th KidZoobilee, the zoo will be rolling back the price for the adult ticket. Children will still cost $25 per ticket, but the adult ticket will be $10 each. Children 3 years and under will be free. Children must be accompanied by an adult.
All entertainment, food and soft drinks are included with the ticket price.
Did you know that heart disease is the No. 1 killer in the U.S., while stroke is the No. 5 killer? By 2020, the American Heart Association wants to improve the cardiovascular health of all Americans by 20 percent while reducing deaths from cardiovascular diseases and stroke by 20 percent. The nonprofit does this through cutting-edge research and education.
To raise funds for the AHA, the Waco office will hold its annual Heart Ball at 6 p.m. May 29 at the Carleen Bright Arboretum Pavilion. Chaired by Kristin Bolfing Volcik and Ryan Volcik, the Heart of Gold Ball will feature dinner, silent and live auctions and music by the popular dance band The Pictures.
"The Pictures performed at last year's Heart Ball and were such a hit that people requested them for this year," said Janet Ginsburg, marketing director for the AHA Waco office. "Their front man, Byron Smith, is a big supporter of the American Heart Association because his parents died from cardiac events.
"Our evening will celebrate our work and mission; our donors and volunteers; and most importantly, the lives saved and improved because of everyone's effort."
The AHA is the largest nonprofit organization in Texas and funded $25 million in grants last year. A portion of that goes to high-tech research, such as 3-D heart imaging that allows surgeons to create a 3-D heart model of patients' hearts and see what issues they might encounter during surgery.
Proceeds from the nationwide Heart Ball campaign, which raised $60 million last year, help fund such research.
Tickets for the ball cost $1,500 for a table. Sponsorships start at $3,000. Tables are limited. For more information, call 512-338-2425 or email Janet at Janet.Ginsburg@heart.org.
Julie Campbell-Carlson has written for Waco Today since 1997. She's always looking for interesting tidbits for her column. She can be reached at Julie_Carlson@mygrande.net