Annika Larson is no stranger to living abroad, having visited Europe eight times, but the coronavirus lockdown made her most recent time in Europe a new adventure.
"We actually heard about the virus the day I landed in Paris," she said.
Annika, an international studies major with a minor in history at Baylor, spent about two months at the Institute for American Universities in Aix-en-Provence in the early winter. There she was taking French 1 & 2, American Diplomacy, the European Novel, and Global Environmental Politics.
"I chose to study in France because I had already studied in Spain before and I had lived in Italy as an au pair," she said "I also wanted to expand the number of languages I know since I know Spanish and Italian, so adding French seemed like a great addition."
Missy Larson, Annika's mother, flew over to France with her daughter on Jan. 18. The pair spent time in Paris where they did some typical touristy things in Paris.
"We saw the Louvre and were the first guests of the day to view the Mona Lisa," Annika said. "We also did an Airbnb Experience scavenger hunt in Montmartre. We mostly took advantage of the time we had together by relaxing and going to the local markets to cook with the freshest ingredients available. Our friends who are from Fort Worth but now reside in Switzerland came to visit us in Aix and we all went to a vineyard to do a wine tasting."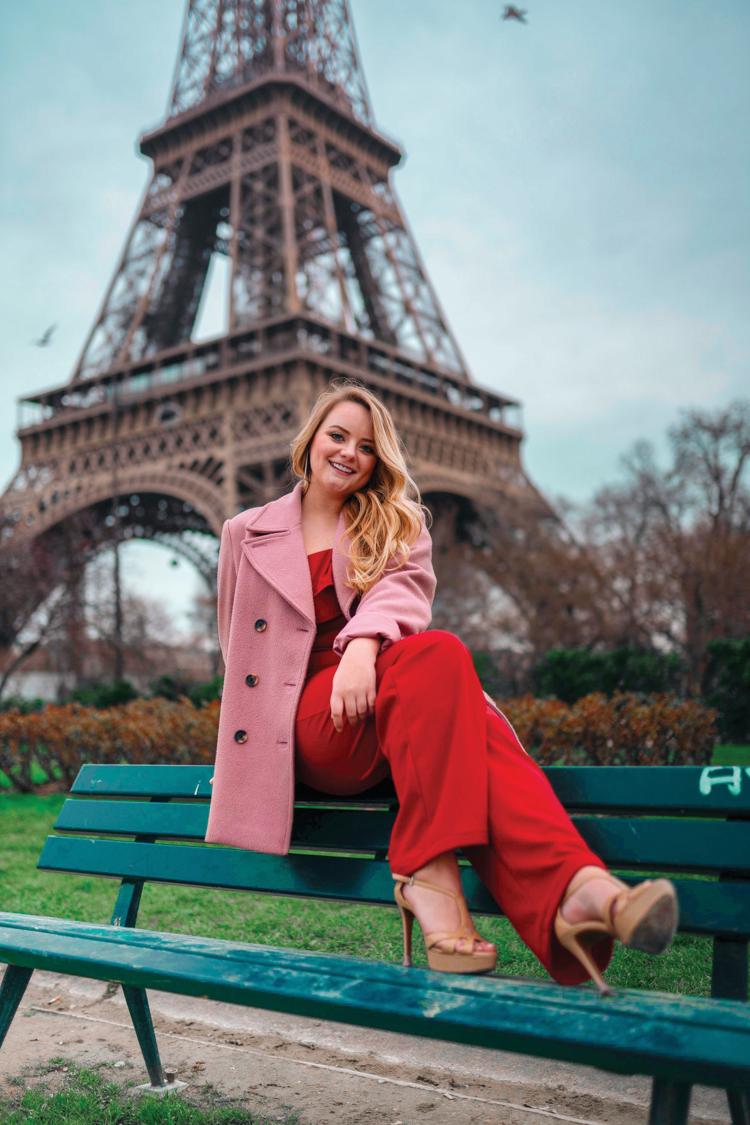 Annika, who is an expert at traveling, also discovered a service that made their arrival in Paris and the accompanying jetlag much more tolerable.
"My mom and I arrived to Paris around 8 a.m. and our Airbnb wasn't available for check-in until 3 p.m.," she said. "We were searching for options of what to do with all of our things, when we came across the website DayUse.com, which allows travelers to book a hotel room for a few hours during the day. We ended up booking space at the Hotel de L'Empereur, which was centrally located in the 7th arrondissement of Paris.
"It had a fantastic view of the Musée de l'Armée and had showers for us to use to freshen up after a long flight from Texas. I posted about DayUse and the hotel on my travel Instagram @AnnikaAbroad and ended up creating a partnership with the hotel and the website. Hotel de l'Empereur hosted me and a friend Valentine's Day weekend with an incredible room and balcony overlooking the Paris skyline and treated us with Valentine's goodies and incredible hospitality."
Once at her university, Annika was housed in a semi-independent housing arrangement, which meant she would live with a French host but would be responsible for cooking and providing her own meals. She had two roommates — a Swede and another student from the U.S.
"The first homestay not exactly ideal and became comical towards the end of my time there," she said. "My roommates and I would come home every day to find a new broken appliance. One day we found our eggs were frozen solid in the fridge, and our ice cream was melted in the freezer! The funniest moment was when I arrived home from a weekend in Denmark to find that my host mom had taken our stove away."
They ended up finding a new homestay that was steps from the school and was directly beside the cathedral of Aix. Their host mother was running for vice mayor of Aix, and she had a son who was their age. The house was five stories tall and had an art studio in the backyard. The home was filled with artwork and reminded Annika of the firehouse loft in the "Princess Diaries."
She didn't spend all her time in Aix. Annika managed to sneak in long weekend trips to Monte Carlo, Èze, Avignon, Paris, Denmark and Sweden.
"I went with my childhood friend, Rylie Snell, to Denmark and Sweden," Annika said. "We stayed in Copenhagen and then took an over-ocean train to Sweden for the day. The visit to Sweden was really cool for me because I am of Swedish descent, and I am the first Larson to step foot on Swedish soil since my family left in 1898."
The coronavirus quickly put an end to the weekend trips. When the virus reached Italy, the school strongly suggested that students not visit, and they quarantined the students who were visiting Venice and Milan after they returned home that weekend. The school strongly advised students to avoid travel outside of France, and soon after, to not leave Aix. Annika decided after spending Valentine's Day in Paris to stay in Aix because she was planned to save money for a spring break in the United Kingdom.
"I didn't want to miss any classes or opportunities from potentially being quarantined by the school," she said.
She was slated to stay in France until the end of May, but those plans were upended on March 12.
"I was about to take a midterm the evening of March 12, when Baylor requested its study abroad students return home at the earliest convenience," she said. "I didn't want to leave so suddenly because I would miss my midterms and miss the spring break I had already paid for and planned. It was at 2 a.m. French time that President Trump made the announcement for all U.S. citizens in Europe to return home by Friday, March 13, at midnight.
"Flights to the U.S. became so scarce and expensive that some flights were going for as much as $20,000 to return home. Luckily, I was able to get a flight to London where I stayed the night with Rylie Snell and we flew back home together."
Like other college students, Annika finished her semester's class work online, but she would love to study abroad again, maybe even return to Aix.
"I am about to become a senior at Baylor, so I don't know if I will get another opportunity to study abroad before graduating," she said. "I hope that this will not be my last study abroad experience, but if it was, I know it won't be the last time I go abroad. I plan to live overseas after graduating so that I can continue learning, growing and pushing myself outside of my comfort zone."
National History Day
Congratulations to Lorena High School student Fiona Fulton and Oliver Houston, a student at Waco ISD's ATLAS Academy, for advancing to the National History Day competition. Fiona placed second in the senior paper division while Oliver took second in the individual performance division at the Texas History Day competition. Fiona also won the Ruthe Winegarten Award for Texas Women's History.
"I was completely shocked," Fiona said. "There are so many great projects at History Day. This is the farthest I've been able to go in the History Day competition, so it's really exciting for me."
Entries were submitted prior to the Texas History Day contest and judged remotely. Some categories, such as historical paper and websites, have been judged in this manner for a number of years. Documentaries were already required by THD to be submitted early. Entrants submitted photographs of their exhibits while individual performances submitted a video of their performance. Group performance submitted scripts of their performance (in order to adhere to social distancing guidelines, group members were unable to perform together).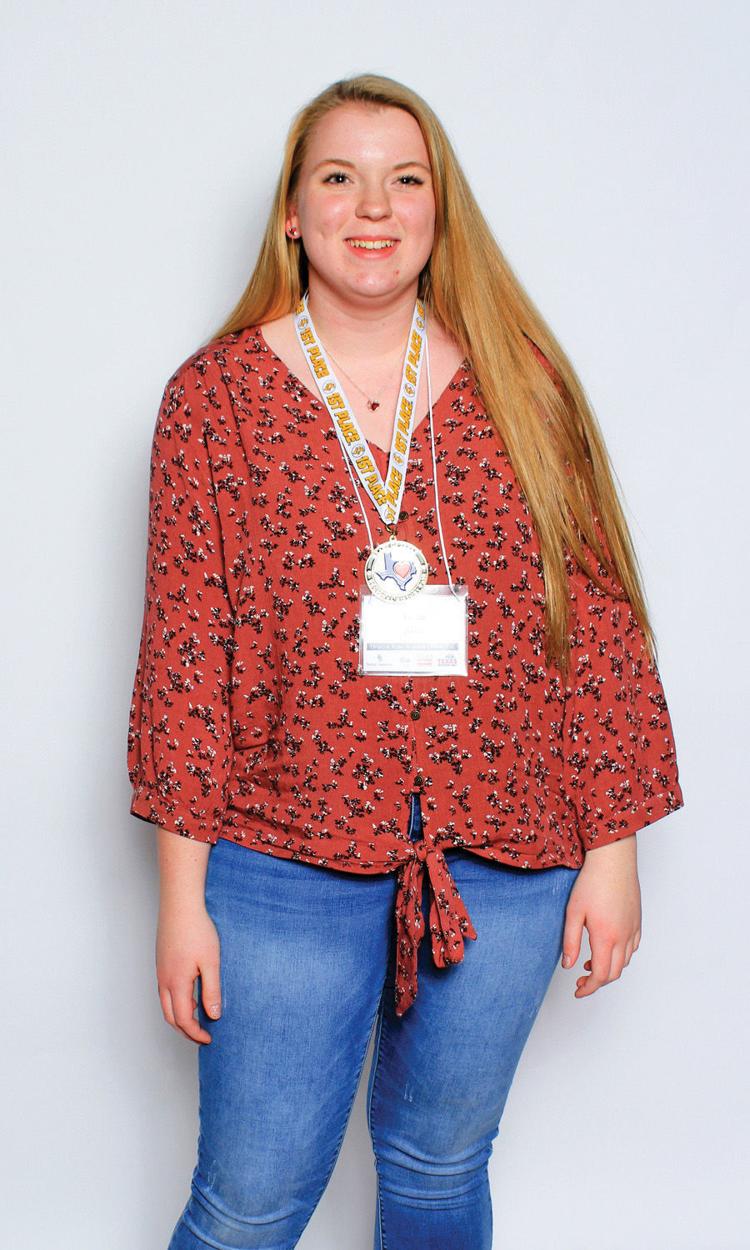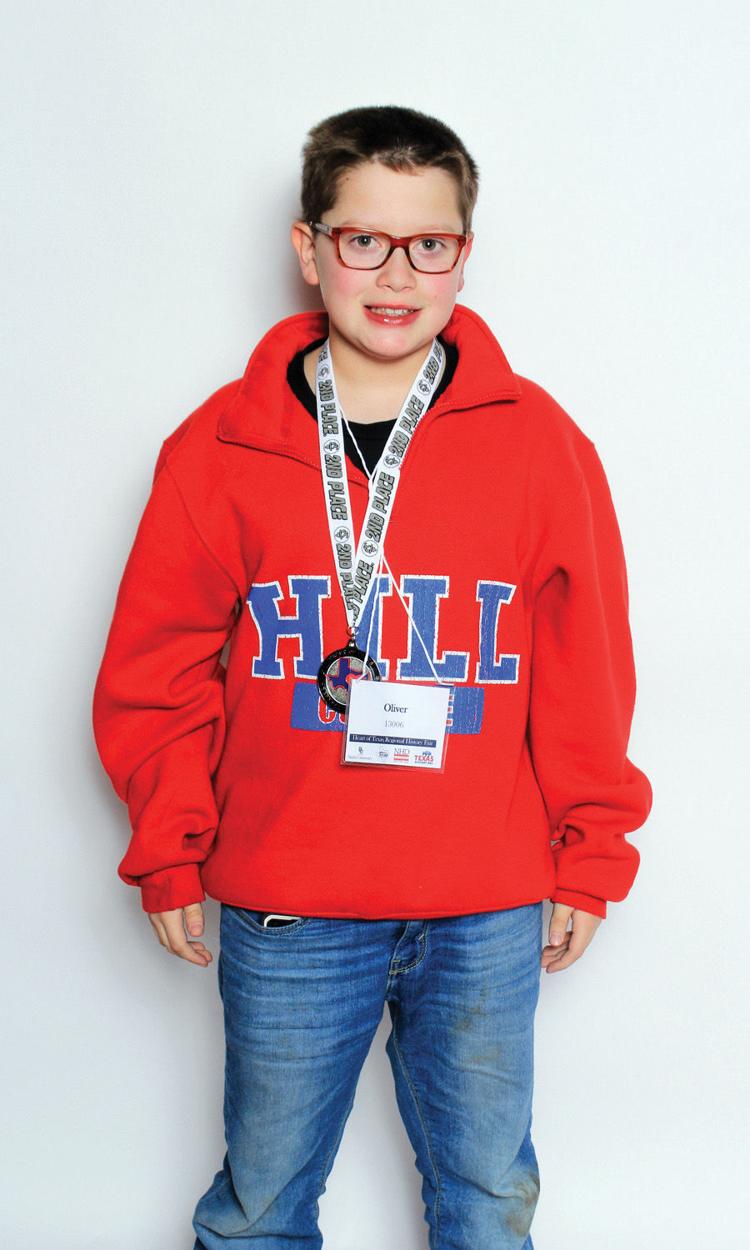 2020 marked the fourth time Fiona had participated in History Day. The Lorena sophomore researched a women's commune in Belton.
"The title of my paper is 'Breaking Economic Barriers: How the Woman's Commonwealth of Belton, Texas, Changed Their World,'" Fiona said. "In the late 1800s, Martha McWhirter had a religious experience which led her, over time, to form a women's commune in Belton. At a time when women couldn't vote and married women couldn't enter into contracts or manage their own property without the consent of a husband, the Woman's Commonwealth of Belton became economically independent of men.
"Although the commune began for religious reasons, many of the concerns the women had were economic in nature. They believed that men and women were equal, and they objected to unequal pay and Texas property laws."
Fiona wanted to research a topic that concerned women. Her history teacher Greg Borchardt and her freshman English teacher Jennifer Camplair mentioned to her an exhibit at the Bell County Museum about the Sanctified Sisters (another name for the Women's Commonwealth). Fiona went to see it and knew she had found her topic. She began research in the fall and won the senior paper category at the regional history day competition in February. Strict rules govern the competition, including word count for historical papers.
Oliver, who is a seventh-grader, chose a topic that resonated to him. He researched a break-through pediatric heart procedure invented by Albert Blalock, Helen Taussig and Vivien Thomas. The procedure itself was the first heart surgery performed on a child. Beyond the procedure itself, the inventors of the procedure included an African-American lab technician (Thomas) and a deaf woman (Taussig).
"I am very interested in medicine and epidemiology," Oliver said. "Last year, I did research on Jonas Salk and the polio vaccine. When I heard about 'Breaking Barriers,' the theme for this year, I chose this topic because I have a personal connection to the procedure. I actually had this procedure when I was 2 months old. When I was reading about the people who invented it, I really felt that their lives fit this theme. This procedure literally saved my life, so it was fascinating to find out more about the trials and errors of inventing it."
He went to a workshop given by Atlas/Tennyson Middle School right before school started and talked about his idea with his teachers. When school began, he started his research and continued throughout the fall and the entire school year. An accomplished actor, Oliver competed at the state level as a sixth-grader. He also had help with blocking and movement from Jim Patton, who has coached a number of successful History Day contestants.
Both the local and the regional were live performances with questions by judges. The state competition required a video submission and a PDF of the process paper and bibliography. There weren't any questions for the state competition. For National History Day, Oliver will only submit his script, process paper and bibliography. He also can submit a still photograph with the props.
"I am disappointed that I can't submit a video because performing live is more fun," he said.
National History Day also will be a virtual contest. The NHD Awards Ceremony will be on June 20.
Zoo Adjustments
KidsZoobilee usually takes place in May and then was moved to June, but like other spring events, the fundraiser geared toward children was canceled because of the coronavirus. As I am writing this, the Cameron Park Zoo is still closed to visitors.
"We have used the time by providing lots of enrichment for the animals and keeping the public informed with social media posts," said Terri Cox, Cameron Park Zoological and Botanical Society executive director. "The animals are doing well. Some, like our mountain lion, are really extroverted, and they miss the activity of an open zoo. Some are more gregarious without the people. We also had some excitement with the birth of ringtail lemur twins, Mike and Ike."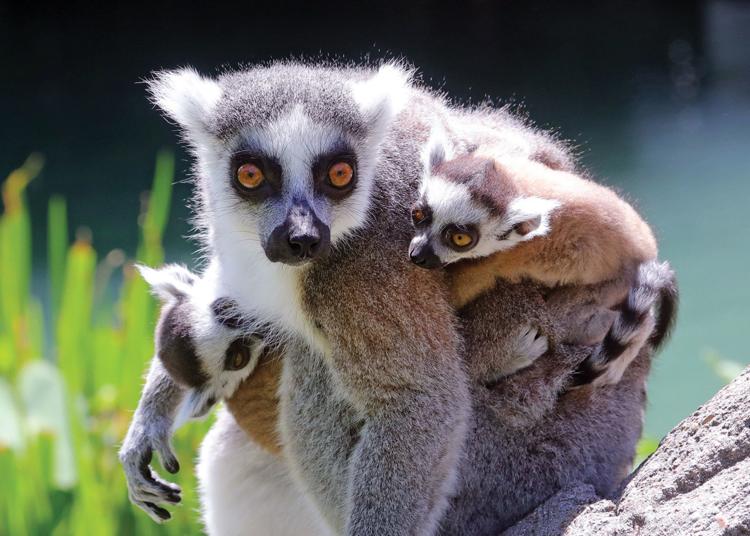 The zoo has meticulously worked on a plan for when it can reopen to the public. Because of the unique nature of the zoo and its many components, there will be new guidelines and protocols to help ensure the safety of zoo staff members, visitors and animals.
"We literally walked the zoo to see what is too close," Terri said. "We must protect our guests and the animals, so we need a plan for everything."
All staff members will wear masks, and the public will be encouraged also to wear face coverings. Terri said the zoo has ordered masks that look like animal faces to keep things fun. Handwashing and disinfecting stations will be distributed throughout the zoo. Drinking fountains will be disabled.
Zoo staff also will rigorously disinfect the sculptures placed throughout the zoo, as well as handrails, tables, door knobs and other high-touch areas.
For the safety of the animals, some areas will be closed while others will have specific times to be open. Other exhibits might be slightly modified to increase social distancing.
"The Asia Exhibit will be closed due to potential human-to-animal transmission," Terri said. "We would not want our orangutans or our tigers to get sick. Our bobcat and jaguar exhibit also will be closed as well as our Brazos at Night and Raptor Roost exhibits."
The herpetarium will have limited entry and will be open from 11 a.m. to 1 p.m. and from 3 to 5 p.m. while the Marine Aquarium will open 9-11 a.m. and 1-3 p.m. Brazos River Country also will have limited entry with monitors stationed at entrances and exits. The playground and otter slide will remain closed.
"We want to encourage people to buy tickets online to minimize contact with staff," she said. "We also will have monitors to count admission and various signs regarding social distancing."
Plans for zoo camp were canceled by the city in mid-May. The summer camps fill up early in the year, but will not be held this year because of the pandemic.
Terri did say the community continues to support the zoo financially. The first run of new T-shirts sold out within 24 hours, and emergency funds raised enabled all employees to keep their jobs.
"We love to read the notes that arrive with a donation," Terri said. "It is very touching to know how many people miss the zoo. We are so blessed with community support."
H-E-B Teacher Award
Coronavirus also drove teachers from their classrooms and brought a great deal of angst from missing their students. But one Midway educator got the surprise of her life in May. Morgan Castillo, a fifth-grade science teacher at Woodgate Intermediate School, won the state's teaching leadership award from the H-E-B Excellence in Education Awards.
Her prize included introductions from Matthew McConaughey during the ceremony, which was held online, and $10,000 for herself as well as $10,000 for her school.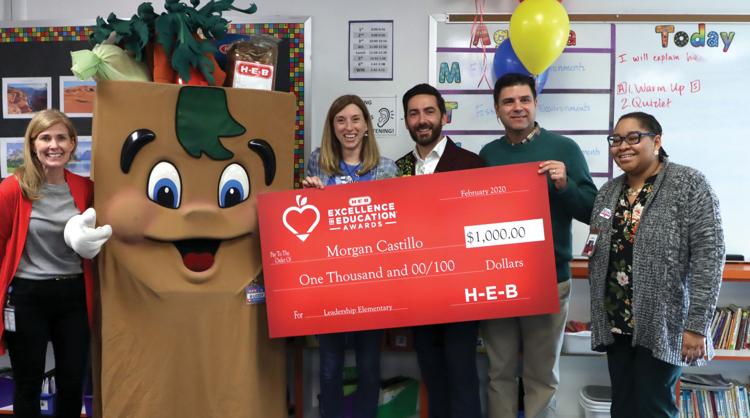 In February, Morgan learned she was a state finalist for the award. Morgan has been teaching for 15 years. Before joining Midway ISD, she served as a Spanish teacher in several school districts and as an International Baccalaureate program coordinator in Waco ISD.
Over the years, she has taught multiple subjects at the primary and secondary levels in urban, rural and suburban communities. Her teaching style involves facilitating hands-on lessons where students explore, discuss and initiate learning activities. She integrates technology into her classroom, using virtual and augmented reality and incorporates real-world experiences to help her students make lasting connections to the lessons she provides.
"Mrs. Castillo is very deserving of the honor," said Midway ISD Superintendent Dr. George Kazanas. "She brings her passion for learning to the classroom and truly makes learning come alive for her students. Mrs. Castillo is a master at bringing the outside world into the classroom so her students see the relevance of science in everyday life."
While the H-E-B award is the first statewide award Morgan has won, she has received other prestigious recognitions for teaching. She was the Education Service Center Region 12 Secondary Teacher of the Year in 2019, the Midway ISD Secondary Teacher of the Year in 2019 and the 2019 Woodgate Intermediate Teacher of the Year.
Morgan holds a bachelor of arts in Spanish and linguistics and a master's degree in education administration. She holds certifications as a generalist for fourth through eighth grade, Spanish for Pre-K through 12th grade and a principal certification.
The 19th annual H-E-B Excellence in Education Awards distributed more than $430,000 in cash awards and grants to eight educators, two school districts, an early childhood agency and a public school board. Morgan won in the leadership category for elementary teachers, which honors teachers with 10 to 20 years of experience in the classroom.