When going through our bookshelves, I came across "Rupsje Nooitgenoeg," which is "The Very Hungry Caterpillar" in Dutch (my cousin brought it from Amsterdam years ago for Derby). The beloved children's book has been translated into more than 65 languages. Now a traveling exhibit based on the book will make its way to Waco in January.
"Very Eric Carle: A Very Hungry, Quiet, Lonely, Clumsy, Busy Exhibit" opens Jan. 26 at Baylor University's Mayborn Museum. Co-organized by the Children's Museum of Pittsburgh and The Eric Carle Museum of Picture Book Art in Amherst, Massachusetts, "Very Eric Carle" is the first North American traveling exhibit for children inspired by the art of the book's author and illustrator Eric Carle.
At this play-and-learn exhibit, visitors step into the pages of Carle's colorful picture books. His classic "Very" series, all illustrated in his hand-painted tissue paper collage technique, introduces five special insects who take journeys of discovery. Each story is a testament to Carle's love of nature, his respect for the emotional lives of children, and his recurring themes of friendship, creativity and the power of imagination.
Visitors will become the Very Hungry Caterpillar as they follow his path; weave a web with the Very Busy Spider; find their light with the Very Lonely Firefly; make the Very Clumsy Click Beetle flip and jump; compose a night symphony with the Very Quiet Cricket; create artwork using many of Carle's materials and techniques; and enjoy a gallery of prints from Carle's "Very" book series.
"Very Eric Carle: A Very Hungry, Quiet, Lonely, Clumsy, Busy Exhibit" will be on display at the Mayborn Museum through May 12 and then continues its multi-year tour as a traveling exhibit. The exhibit is expected to tour for up to 10 years.
The mission of The Eric Carle Museum of Picture Book Art, a nonprofit organization in Amherst, is to inspire a love of art and reading through picture books. The only full-scale museum of its kind in the U.S., The Carle collects, preserves, presents and celebrates picture books and picture-book illustrations from around the world.
In addition to underscoring the cultural, historical and artistic significance of picture books and their art form, The Carle offers educational programs that provide a foundation for arts integration and literacy.
Eric and Barbara Carle founded the museum in November 2002. Since opening, the 40,000-square foot facility has served more than half a million visitors, including 30,000 schoolchildren. The Carle houses more than 13,000 objects, including 6,600 permanent collection illustrations.
Visitors still have a few more days to catch the Mayborn's Titanic exhibit before it closes on Jan. 6.
Regular admission, which includes all of the museum and the Very Eric Carle exhibit, costs $8 for adults, $7 for senior citizens and $6 for children. The exhibition is free to all museum members and Baylor University students.
For more information about the exhibit, contact the Mayborn Museum Complex at 254-710-1104 or visit www.MaybornMuseum.com.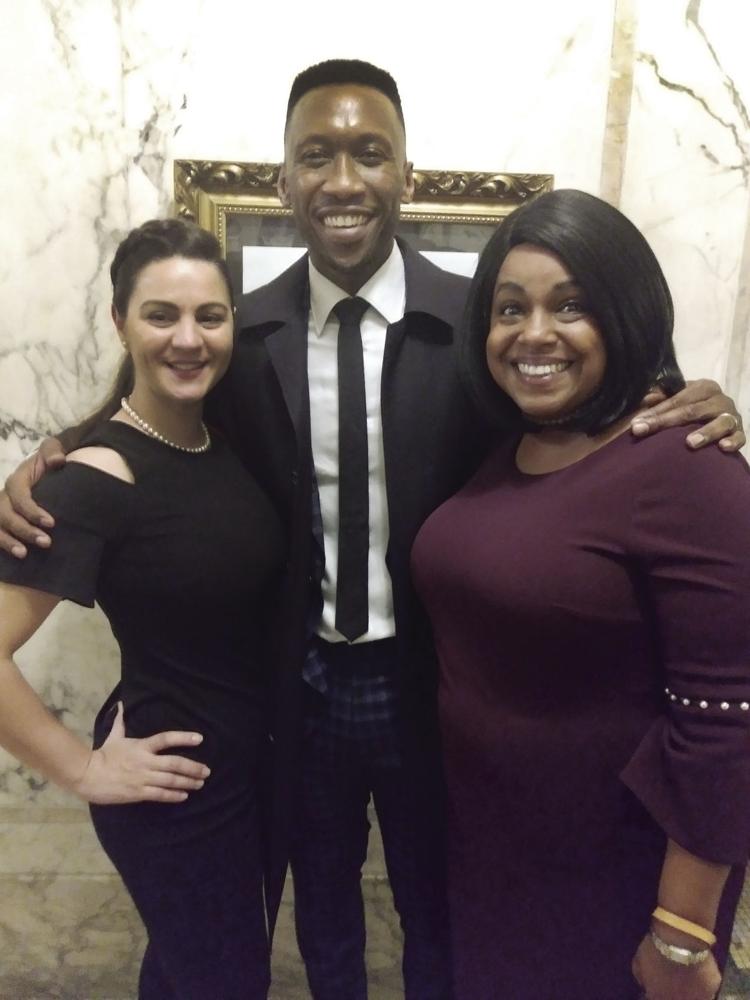 Green Book Experience
"This girl. She was in my provisional class. We hadn't known each other long. We definitely didn't know each other well. Based on the little I knew about her, there was no reason we would be friends …
"But it was Deck the Halls, the Junior League of Waco's signature holiday market event. Both of us were about to leave when we were asked if we could work an extra shift and stuff shopping bags with programs. Neither one of us had anything else to do and after grumbling a bit, we both agreed to do it. But for only an hour!
"We talked about our dads and cheerleading. About being moms of girls. About our love of coffee and our favorite movies and love for comedy. We talked about food and surgeries and husbands. Before you know it, one hour became two, then three! As we walked out, we talked about how we were so glad that there were so many bags to fill.
"When people hear that we are so close, they often look perplexed. No doubt thinking the same thing I did when I first met her, "what could they have in common?" Even after all these years, the answer is "not much!" But I love this girl more than I love my luggage! (And if you know me, and how much I travel, you know that this is a whole lot!)"
Jackye Clayton didn't expect a reward when she posted this on Facebook about her friendship with Arnisa Ramsower. But that lovely tribute snared the two Waco women a trip to NYC to attend the premiere of the movie "Green Book."
"I posted on Facebook about a special friendship I have with Arnisa Ramsower, who I met in Junior League. When my friend Angie Beauchamp saw it, she told me about the Green Book Movie contest and encouraged me to add the hashtags #GreenBookMovie and #UnexpectedFriendshipContest to enter," Jackye said.
She and Arnisa found out on a Friday night that they won and were going to have to fly out the next Monday morning for a whirlwind two-day trip. The premiere was Nov. 13, and they returned home on Nov. 14.
"There were around 300 in the audience," Jackye said. "The premiere actually started with director Peter Farrelly thanking us for coming and doing an introduction of the show and special guests. Viggo Mortensen, Mahershala Ali, Dimiter D. Marinov and Mike Hatton were in attendance.
"The premiere itself started with traditional popcorn and soda in cute little premade bags. We had seating in the balcony. The invitation also included an after-party that was held at the Plaza hotel in the Oak Room. That is where we got a chance to meet Mahershala Ali after some persuading done by Arnisa after speaking to Mr. Ali's publicist."
That wasn't the only celebrity hobnobbing the duo did. They also got tickets to be in the audience for the afternoon taping of "The "Dr. Oz Show."
"We told them at the front desk our story and as a result not only did we sit in the front row for the taping, we also got to take a picture with the doctor himself," Jackye said.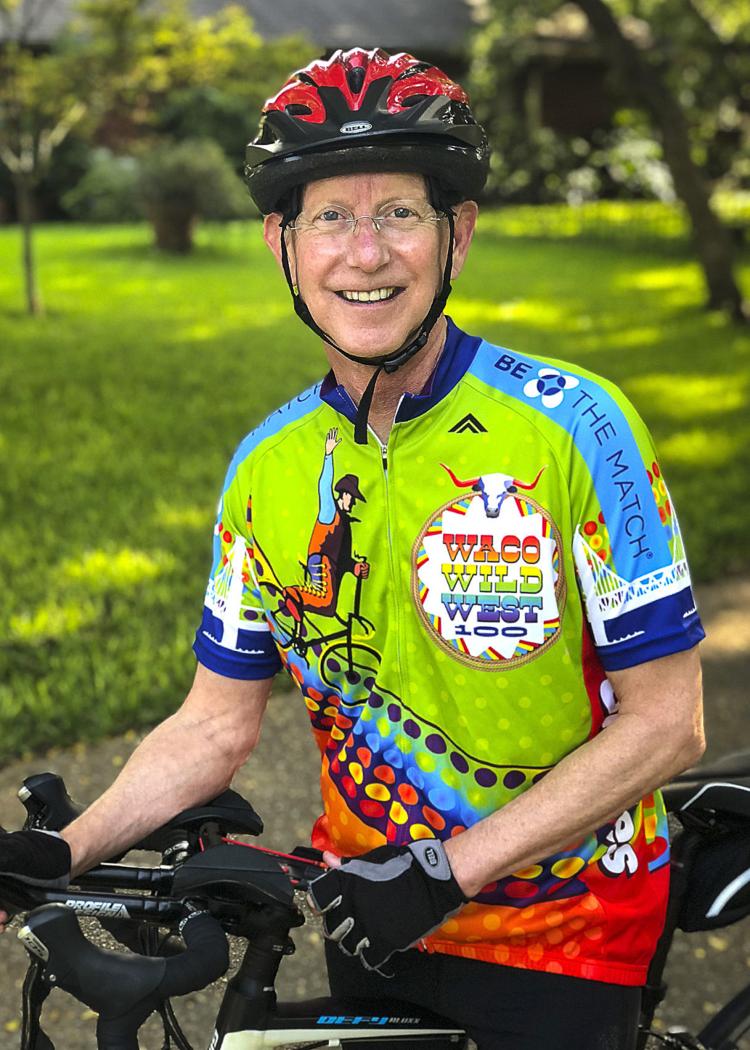 Miracle Match Marathon
In 2014 Joe Griffin, a Waco native and commercial photographer for over 40 years, discovered he signed up to be included in the Be the Match stem cell donor registry while participating in the Waco Wild West bicycle tour.
Little did he know at the time, that instead of being a donor, he would become a recipient.
In the spring of 2017, Joe was training for another bike tour but was experiencing shortness of breath and other symptoms. He went to his doctor for a physical, but his blood work came back with abnormal results. he was diagnosed with myelodysplastic syndrome (MDS), a somewhat rare form of bone marrow failure that prohibits the formation of all three lines of blood cells — white, red and platelets.
"There is no cure for this other than a transplant," Joe said. "There are 22 million volunteers listed in the Be the Match registry. There were 174 potential donors and that list was narrowed to six. I ended up with a perfect match and received my stem cells in September."
Joe's donor decided to remain anonymous. All Joe knows is that he is a 28-year-old man from Canada.
"We have named him Dudley Do Right, after the Mountie in the old cartoon," Joe said.
Joe hasn't had any major problems since his transplant and is feeling pretty good. He will find out in December if the transplant is fighting his disease. He encourages everyone to register as a stem-cell donor, explaining that registering only requires a cheek swab and donating stem cells is a lot less invasive thanks to newer techniques.
"My donor truthfully saved my life," Joe said. "I'm sure that fact overrode any discomfort he might have felt during the procedure."
Joe will serve as this year's honorary chair of the Miracle Match Marathon, the proceeds of which go to support Be the Match in Central Texas, operated by the National Marrow Donor Program, to help people who need lifesaving marrow and stem-cell transplants. The race weekend will take place Jan. 26-27.
Miracle Match is a two-day race series that begins with the kids marathon, one-mile fun run, the 5K and the firetruck pull on Saturday. The serious running takes place Sunday with the marathon, half-marathon, 10K and relay.
The race attracts people from about 20-30 states each year, with an occasional foreign country represented.
"One year we had a group from Brazil come in because they wanted 'to run the best roller coaster races in America' and heard MMM was one. It will always be a small race because of the challenging course, but it has developed a cult following from those who are ready for the next level of marathoning," race director Nancy Goodnight said.
The largest event is the half-marathon, which is predictable as that is the most popular distance and still the fastest-growing race category in the running industry. The Miracle Match half is particularly fun because it runs inside our amazing Cameron Park Zoo.
"The biggest change this year is the Waco Suspension Bridge will be under construction, so this is the one and only time finishers will get to finish on the Washington Bridge. I was worried it would be upsetting as the Suspension Bridge is so iconic, but people are super thrilled about it," Nancy said.
For more information about the Miracle Match Marathon, including registration information, visit miraclematchmarathon.com.
Christian Writers Workshop
I'm a writer (no surprise there), and often I throw out ideas to my family or ask their advice about the way an article is going or their ideas on a good lede. The writing process depends on feedback and critique. That's why the Christian Writers Workshop can be so vital to authors or those who hope to break into the market.
Beginning in January and over eight weeks, award-winning authors and speakers will share their secrets to writing the winning poem, novel, memoir or article. Speakers come fully prepared to discuss writing techniques, style, what editors want and how to write for the Christian marketplace.
The workshop will hold its kickoff for the 2019 season at 9 a.m. on Jan. 26 at First Baptist Woodway with nationally known speaker Jonathan Pitts. He will talk on "Writing From the Heart: Finding Motivation, Authenticity and Vulnerability." His presentation will end at noon.
Pitts is an author, speaker and the executive director of the popular Christian broadcast ministry The Urban Alternative, founded by Dr. Tony Evans. He is the co-founder of For Girls Like You, a ministry that equips and resources parents, families and girls to walk boldly into who God has created them to be as strong Christ followers.
Most recently, Jonathan co-authored with his late wife, Wynter, the parenting book "She Is Yours: Trusting God as You Raise the Girl He Gave You."
The workshop series actually begins on Jan. 16 with a meet-and-greet sessIon. On Jan. 23, writers will share their 500-word essays on "The Person With the Greatest Impact On My Life." A topic for Jan. 30 will be announced at a later date, but the Feb. 6 meeting will feature Lisa Burkhart Worley of Roaring Lions Ministry. On Feb. 13, Chris Fabiszewski will speak on editing, while on Feb. 20 members will share a 250- to 300-word story from their childhood. The series will close on Feb. 27 with Frank Ball talking about writing captivating stories. These sessions begin at 6 p.m. and run until 7:30 p.m.
"While the kickoff is intended to be motivational and inspiring, the weekly sessions seek to provide practical instruction on various aspects of writing, whether fiction and nonfiction," said author Mary Hamilton, who is active in the workshop. "We've lined up speakers on editing, beginning marketing and crafting engaging stories. Besides the opportunity to practice the craft of writing, we've discovered this exercise fosters a sense of community in the group."
Mary said she enjoys the workshop because of the camaraderie with other writers in this area. If not for this group, her only personal contact with a writing group would be the monthly group she attends in Dallas.
"I enjoy encouraging other local writers, and I gain knowledge from the speakers," she said.
Tickets for Jonathan Pitts' presentation cost $20 and is open to the public. All other sessions are free. The Christian Writers Workshop is held at First Baptist Church of Woodway, 101 Ritchie Road. For more information, visit firstwoodway.org.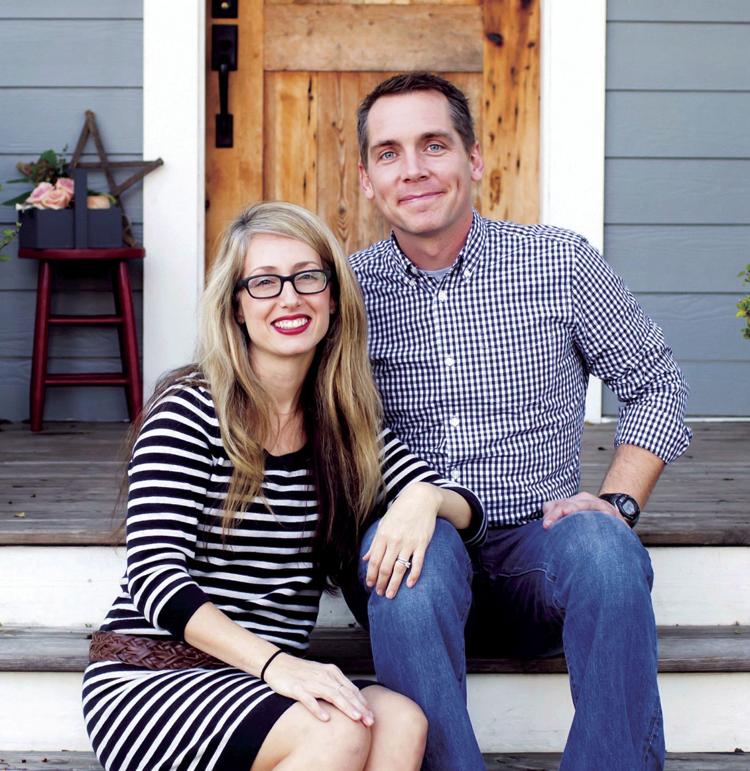 Chi Omega Scholarship Dinner
For the last several years, the Waco Alumnae Chapter of Chi Omega has hosted a book review luncheon in January. But this year, the group has decided to switch things up and will host a scholarship dinner with a Waco celebrity as featured speaker. The dinner will be held at 6 p.m. on Thursday, Jan. 31, at the Baylor Club.
"We hope the change to an evening time will open this event up to others for whom a luncheon doesn't fit in their schedule," said Chi Omega alumnae Elaine Coey. "We are hoping this will increase attendance and thereby allow us to raise more funds for scholarships,"
Kelly Harp, designer and also a Baylor Chi Omega alumnae, will serve as the event's speaker. She and her husband Clint rocketed to fame after appearing numerous times on "Fixer Upper." The couple founded Harp Design Co. with the dual focus of creating and giving. They hope each piece of handmade furniture brings people together in the home, carving out space for family meals, work, art projects or sharing a cup of coffee. The pairs' show "Wood Work" can be seen on the DIY Network.
Kelly designs handmade home goods for Harp Design, makes everyone in the Harp family look good, is a lover of just about anything on NPR, an avid reader, a coffee drinker, a foodie, and craves the beach every day. And if there is ever a spare moment in her day, she'd prefer to spend it on a yoga mat.
All proceeds from the scholarship dinner will go to the Sendon/Chi Omega Alumnae Scholarship Fund at Baylor. This scholarship is given annually to a student or students at Baylor on the basis of need and merit. Tickets cost $50. For ticket information, call Linda Cates at 254-424-9297.