The new movie, "The Nutcracker and the Four Realms," puts a different spin on a holiday favorite, and while the film features some of Tchaikovsky's famous music, there are also new songs. But if you long for the traditional "Nutcracker" ballet, then circle Dec. 9 on your calendar. On that day, Ballet Frontier of Texas and the Waco Symphony Orchestra will captivate the audience and celebrate the holiday season.
"The Waco Symphony Orchestra stages the 'Nutcracker' every other year. In fact, this is one of the few performances in which the company performs to live symphony music. Most productions rely on prerecorded music," said Michael Bracken, marketing director. "Over the years we have hosted a number of different ballet companies. This will be the first year that Ballet Frontier of Texas will perform with us."
Ballet Frontier of Texas, based in Fort Worth, has been captivating audiences with its production of "The Nutcracker" for more than 10 years. Look for a cast composed of professional dancers, dazzling costumes and world-class choreography. Additionally, more than 50 local children will perform with the company.
"We always incorporate local students into the performance. For many it will be their first taste of the big stage," Michael said.
"The Nutcracker" will take place at 2 p.m. Sunday, Dec. 9, at Waco Hall. Tickets range in price from $40 to $65 depending on seat location. For more information, visit wacosymphony.com.
Theater Shows
The Waco Civic Theatre also will stage a couple of Christmas shows in December. "The Best Christmas Pageant Ever," an audience favorite, will run Dec. 6-9 while the "Most Wonderful Show of the Year" will return for the third time Dec. 20-23.
" 'The Best Christmas Pageant Ever' is something that all ages can enjoy," said Eric Shephard, executive director of the theater. "I think that heavily contributes to its popularity. Families relate to the stressed feeling that can happen while preparing for the holidays and the Herdmans' wacky tale keeps families entertained through every twist and turn."
"The Most Wonderful Show of the Year" is a Christmas spectacular, with such classics as "O Holy Night," "Jingle Bell Rock" and "Sleigh Ride," as well as some new tunes that might become favorites.
"People love Christmas and we've sold out almost every show that we've done," Eric said. "The show highlights your favorite sounds of the season and celebrates them by having the amazing talent of Waco singing and dancing you into the holiday season," Eric said.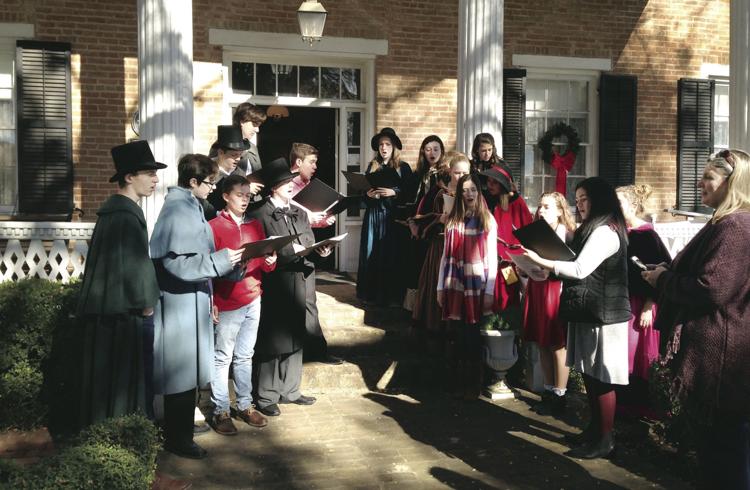 Christmas on the Brazos
Visitors to Historic Waco Foundation's three house museums can see how homes were decorated during various points in history during "Christmas Through the Decades," the theme for the annual Christmas on the Brazos Dec. 7-9.
For the weekend, the Earle-Napier-Kinnard House will feature Victorian décor, McCulloch will look like a 1920s interior and East Terrace will showcase the 1950s.
The weekend's festivities will begin with a candelight tour from 6 to 9 p.m. Dec. 7. Guests will go on a progressive tour with food and entertainment at each house. Children can visit with Mr. Claus during Breakfast with Santa from 9 to 11 a.m. at McCulloch House. After enjoying breakfast treats, children can take part in various craft activities, have their photo taken with Santa and watch dance pieces performed by Footprintz Dance Company.
The three homes will be open from 11 a.m. to 4 p.m. Saturday and noon to 4 p.m. Sunday.
"Each house is really getting into the theme," said Julie Olivere, marketing director for Historic Waco Foundation. "For example, East Terrace will have an Elvis impersonator and hold a sock hop during the weekend. And visitors can tour all three houses for a set price."
Tickets cost $20 and include tours of the houses all weekend. The Candlelight Tour tickets cost $25 while Breakfast with Santa tickets cost $10 per family. Additionally, Historic Waco will hold a raffle to win paintings by Charles Wallis. The paintings portray iconic Waco sites and historic homes. Raffle tickets cost $25 per ticket or five for $100 and are available through Dec. 9. The raffle will be held Dec. 10.
For more information about Christmas on the Brazos or the raffle, call 753-5166 or visit historicwaco.org.
Purse Bingo
I love hearing about clever fundraising events. One of these fun parties returns for the second year on Dec. 2. The Advocacy Center for Crime Victims and Children will hold its Designer Purse Bingo at Melody Ranch.
The event is exactly what it sounds like — play bingo to win fabulous handbags from such designers as Michael Kors, Kate Spade and Coach. Each guest receives 20 bingo plays with a ticket but can buy additional bingo cards for $1 each. While playing, they also can nibble on yummy appetizers from La Fiesta. Tea will be provided, but there will be a cash bar available.
"The event sold out last year. In fact, guests were so excited that they lined up outside just waiting for the doors to open," said Nikki Rhea, marketing director. "Each handbag, which is worth at least $250, will be modeled by a law enforcement officer before each bingo game. Additionally, we will raffle a Louis Vuitton handbag. We also have added an ornament pull this year. We will have 30 ornaments for sale and each one corresponds to a gift worth at least $50."
The Advocacy Center for Crime Victims and Children provides hope and healing to all survivors of violent crimes in six Central Texas counties by providing forensic interviews and medical exams to children under 18, case management, unlimited counseling sessions, 24/7 crisis hotline and sexual assault forensic examiners who perform exams at both Waco hospitals. All services are free.
Education staff give presentations at schools to change attitudes, beliefs and behaviors that may lead to sexual violence. Ninety percent of all its victims are age 12 or under and 80 percent are sexual assault victims.
The doors will open at 5:30 p.m. with bingo games beginning at 6:30 p.m. Tickets cost $50 while raffle tickets are $10 or three for $25. For more information, visit advocacycntr.org.
Waco Wonderland
Waco Wonderland will kick off the holidays on Nov. 30 with the traditional tree lighting and fireworks display. The annual festival, which runs Nov. 30 to Dec. 2, also will include visits with Santa, the Snow Hill, Ferris wheel rides, petting zoo, musical entertainment, holiday movies and more.
The annual Wonderland Parade, presented by the Family of Faith Worship Center, will begin at 10 a.m. Dec. 1 on Austin Avenue and travel to Third Street. Communities in Schools of the Heart of Texas will hold the Wonderland Run before the parade. The 5K/10K courses will run along the river into Cameron Park, but if you don't feel like running after all that Thanksgiving turkey you can join the 1-mile Wonderland Walk, get a race-day shirt and be a part of the downtown atmosphere right before the parade kicks off down Austin Avenue.
The festival also features the Mistletoe Market with the H-E-B Kids craft area, food and drink for sale, and a variety of local merchants with everything from art and jewelry to clothes and Christmas gifts on display.
For more information on Waco Wonderland or for a complete schedule, visit wacowonderland.com.
Giving Trees Festival
One of the large areas in the Mistletoe Market will house the Giving Trees Festival. A fundraiser for the Raising Wheels Foundation, Giving Trees features beautiful trees and wreaths made by local artisans, schools, organizations and businesses.
"We will be back at it after taking 2017 off, displaying 20 beautiful trees and 25 handcrafted wreaths," said Melissa Copp, founder and executive director of the foundation. "Some of the contributors that have signed on to decorate trees and wreaths already are Harp Design Co., Compleo, Five Star Painting of Waco, Angel Paws of Waco, Jimmy Don Holmes and many more."
The inaugural Giving Trees Festival helped get Melissa's family into a home that was later featured on a "Fixer Upper" episode with the help of Tim Tebow and Make-A-Wish. The home is 100 percent wheelchair-accessible for Calan and Lawson Copp. In 2015, the boys were diagnosed with a rare mitochondrial condition that has only seven confirmed cases in the world and no cure or treatment plan.
The Giving Trees Festival is now a fundraiser for the foundation Melissa and her husband, Jody, created this year. Through the festival, the foundation will launch a grant program to help other families raising differently abled children gain better accessibility in their homes.
"So many people in our own community and beyond helped us get to where we are today, so we are paying it forward and want to help other families see the true joy of accessibility in their own homes and community," Melissa said.
Federation House Tour
Residents can tour another historic home on Dec. 8. The Waco Federation of Women's Clubs hosts a tour of its fabulous house at 2900 Bosque Blvd. from 6 to 8 p.m. Step back in time to be serenaded by carolers while touring all three floors of the lovely clubhouse.
Visitors will delight in the beautiful holiday trimmings as volunteers from the various clubs host a variety of tours in Edwardian-era costume. Throughout the house each contributing club will present its booth and mission within the community. Enjoy live music on the main floor presented by Waco's only youth cello choir sponsored by the club's founding club contributor, the Waco Euterpean Music Club. Light refreshments provided by club members will be served.
Waco Federation of Women's Clubs was formed in 1898 with three goals in mind: to secure a public library, have a city park and to have its own clubhouse. Although part of the Texas Federation, the Waco group came first when the Woman's Club of Waco issued a call to literary clubs of the state to meet in Waco to consider the advantages of a state organization.
Tickets for the home tour cost $5 with children admitted at no charge. For ticket information, call Pat Retzlaff at 254-235-1354.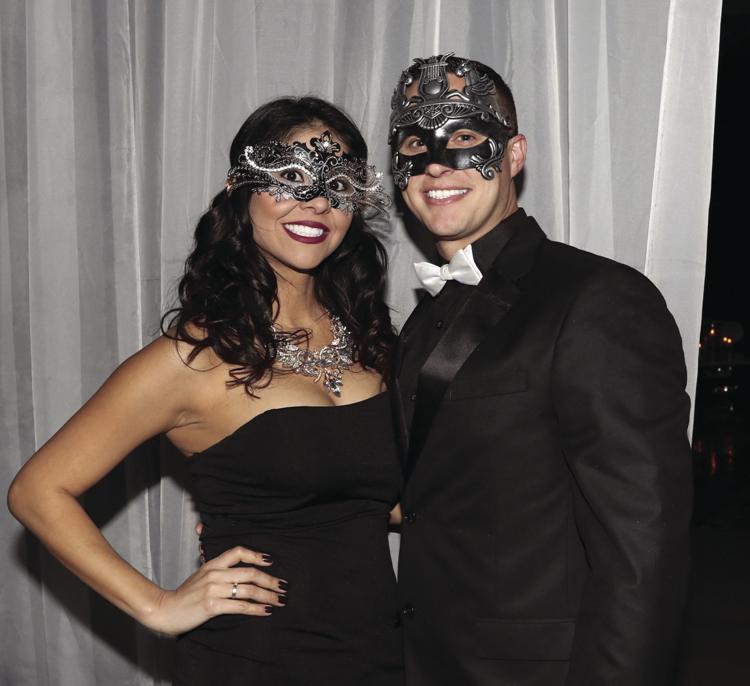 Barkin' Ball
Don't get caught with nothing to do on New Year's Eve. Instead, make plans to attend one of Waco's favorite parties – Fuzzy Friends' Barkin' Ball: A Cirque Celebration. Now in its 18th year, Barkin' Ball will run from 7:30 p.m. Dec. 31 to 12:30 a.m. Jan. 1 at the Waco Convention Center.
Guests certainly won't get bored at the gala. They can feast on a full buffet dinner catered by Eddie Dean while dancing to music by The Projects. There will be a wine pull to win bottles of wine; a Pooch Pull, in which guests buy a Christmas ornament featuring a number corresponding to a prize: a mystery box with a guaranteed prize worth $50 or more; and the Hope Diamond drawing in which guests choose champagne glasses tagged with prize numbers, with one lucky winner receiving a spectacular diamond necklace, custom-made by Di'Amore Jewelers.
"We also have an outstanding live auction, a tremendous silent auction and a posted bid board for some really special items," said Janet Ginsburg, development director. "We also will hold a raffle in conjunction with Barkin' Ball. A lucky person will win 53 Weeks of Dining, $3,000 worth of gift cards to some of Waco's best restaurants."
All this festivity allows Fuzzy Friends to continue to rescue homeless dogs and cats. The shelter saves about 800 animals a year and works closely with the Humane Society of Central Texas and other rescue groups.
"Recently we got a call from another rescue group," said Fuzzy Friends founder Betsy Robinson. "It had received a Yorkie that had been hit by a car, and they didn't have the resources to take care of it. Because of the funds raised through Barkin' Ball, the dog received life-saving surgery. We don't think a broken leg or other treatable conditions should be a death sentence, and we have saved some lovely animals."
Betsy said many of the dogs adopted through Fuzzy Friends go on to become therapy dogs, including a companion animal for a child with special needs and a grief therapy dog that works with a funeral home.
All of this takes money and a successful Barkin' Ball is key.
"This is our largest fundraiser and is responsible for 60 percent of our operating budget," Janet said.
Tickets for the New Year's Eve gala cost $200 per person, with various sponsorship levels available. For more information, call 254-714-2150 or visit fuzzyfriendsrescue.com.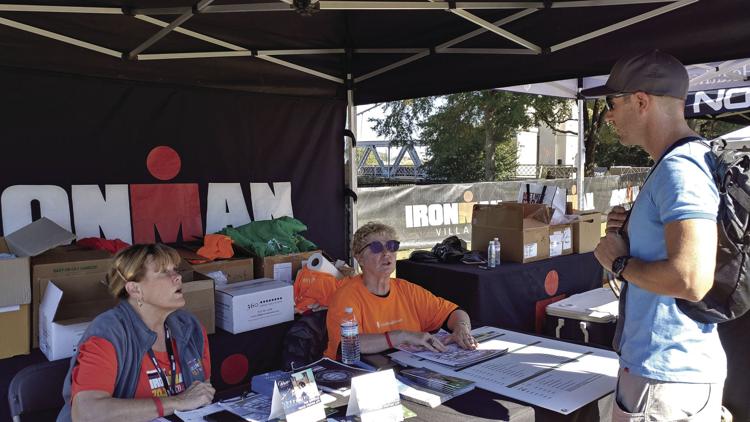 Sports Ambassadors
The young man with the strong Australian accent asked Cynthia Lewis if she could recommend a chiropractor who could see him quickly. Cynthia pondered the question, but then referred the man to another booth.
"That was one of our stranger questions," she said. Cynthia and other Waco Sports Ambassadors fielded questions all day, from "Where is the nearest pharmacy?" to "How do I get to the Silos?" as they manned their booth during the recent Ironman 70.3 Waco race.
Waco Sports Ambassadors are volunteers who work with the Greater Waco Sports Commission and events management staff to ensure visitors feel welcome. They do this by providing information about the area, including thoughts about points of interest, restaurants, shopping and more.
"We are not registering people or selling concessions. We are hosts," Cynthia said. "We provide assistance, and we give visitors a card with names and phone numbers and tell them to call if they have any questions. I have had texts asking me for restaurant recommendations or for directions to the Silos. I encourage visitors to go by points of interest, like visiting the Dr Pepper Museum or the Mayborn's Titanic exhibit."
With Waco hosting so many events, the Sports Ambassadors needs more volunteers. Assignments can range from one hour to a day or two. Volunteers are provided with a schedule of events and can decide what works with their schedule.
"Sports Ambassadors can be found at any large sporting event that brings in out-of-town guests," Cynthia said. "We work the NCEA Equestrian Championship, for example. But we also work many of the TAPPS (Texas Association of Private and Parochial Schools) athletic events. In fact, 75 percent of TAPPS state championships take place in Waco."
The ambassadors can use volunteers beginning in December with the TAPPS six-man and 11-man football championships. The spring will bring soccer, basketball, track and golf championships.
For more information, contact Cynthia at cindycaye@aol.com or text her at 254-722-0555.