A group of second-graders knows much more about Waco's founding and history thanks to a local organization. Most residents think of the elaborate historic production when they think of Waco Cotton Palace, but educating children about the city's vibrant past remains at the forefront of the organization's mission.
Many years ago Cotton Palace Inc. distributed DVDs that told the story of Waco's founding to third-grade teachers in schools throughout the city. But third-grade teachers have a lot on their plate with standardized testing and other duties.
In the fall of 2018, longtime teacher Paula Miller, chair of Cotton Palace educational outreach, decided to revamp not only the DVD but also the method of distribution.
"All elementary schools in Waco have gifted-and-talented teachers, and these teachers must provide GT enrichment in after-school programs," Paula said. "Mandi DuPuy, who is my vice chair, and I thought the afternoon enrichment program would be a perfect avenue to share this information from Cotton Palace."
The pair went through the DVD and made it more kid-friendly. They then learned what days Waco ISD elementary schools held GT after-school enrichment and what days their committee members could volunteer at the schools. Incidentally, all the committee members met the requirements to become an official Waco ISD volunteer and participation was optional for the students.
"We were able to take the program to second-grade GT students at five schools — Bell's Hill, which is my school, Hillcrest, Lake Air Montessori, J.H. Hines and Mountainview," Paula said. "We went to the schools two times. In the fall, we went through the DVD Power Point, and then in the late winter we went back to help the children with mini projects based on what they had learned. The goal is they would take their projects back to their homerooms and share information about the community."
She thinks they worked with approximately 75 children, who learned about Waco and how it became a city.
"What a great group of kids," said Ann Owen, who volunteered at Lake Air Montessori. "They were very attentive and asked lots of questions. Most of them came up to me afterward to personally thank me for teaching them."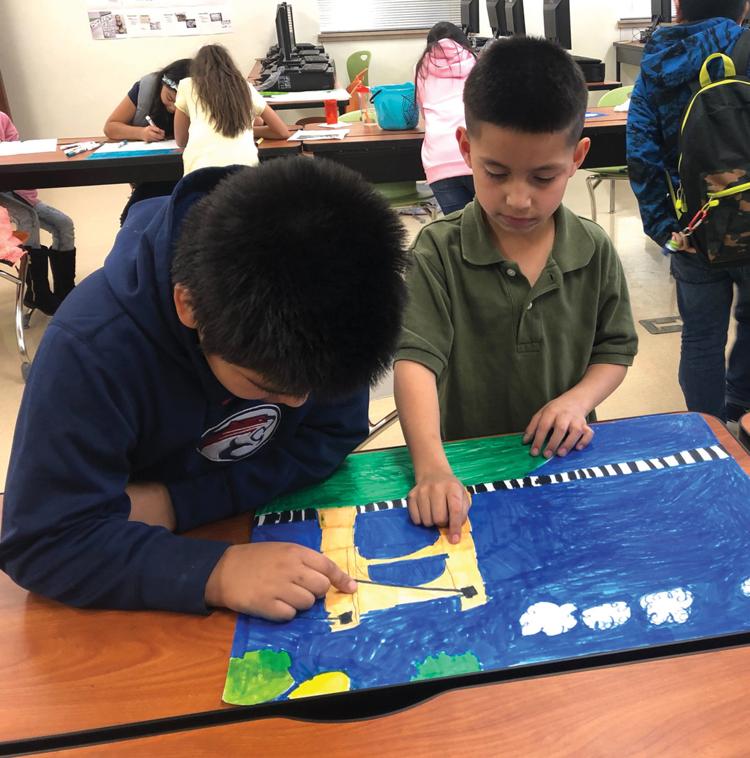 Cotton Palace Inc. also presented a special award to an outstanding local history project at the annual Heart of Texas Regional History Fair.
"There were some great projects this year on a number of Waco topics," Paula said. "The winner of our award was Alexis Hookham, who is a student at Tennyson's ATLAS Academy. She created a documentary about the Waco tornado and provided a great overview of Waco history. I would really love people to be able to see it."
Alexis did win first place for individual documentary and will compete at the state history fair, which coincidentally will be held the same weekend as Cotton Palace.
Folks who need to brush up on their local history can attend the Waco Cotton Palace production at 8 p.m. April 26 at Waco Hall. For ticket information, visit the website at wacocottonpalace.org.
Art on Elm
Like associating Cotton Palace to the historic production, local folks equate Waco Cultural Arts with the Cultural Arts Fest held each fall. But the organization sponsors much more than that weekend festival. On April 12-13, Art on Elm, one of Waco Cultural Arts' events, will take place along historic Elm Avenue.
Art on Elm is a free pop-up art exhibition featuring local artists, musicians, craft and food vendors and children's activities. The weekend will begin at 6:30 p.m. April 12 with a colorful preview party, "Splash on the Color!" and the opening of the juried artist exhibition.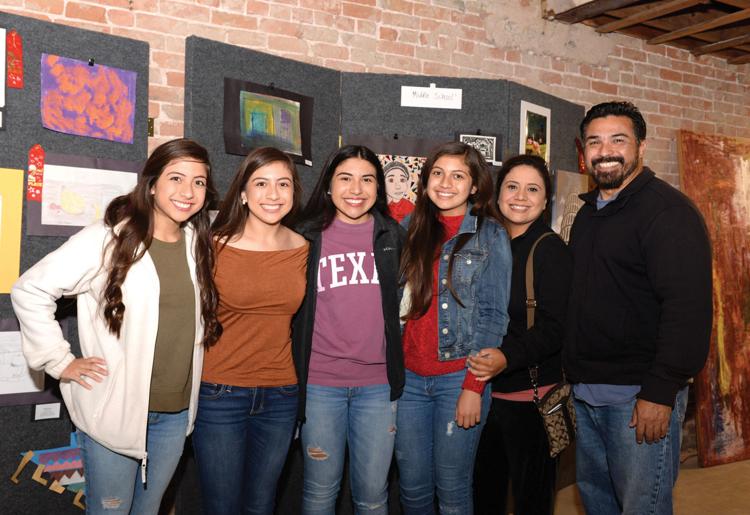 On April 13 anticipate an abundance of art, handcrafted goods, great music and a smorgasbord of food. The festival will be held at 418 Elm Ave. at ArtPlace and from Dallas Street to Sherman Street in East Waco. Art on Elm runs from 10 a.m. to 5 p.m.
"We have many wonderful artists who will take part in the exhibition," said Doreen Ravenscroft of Waco Cultural Arts. "We also will hold a youth exhibition that will celebrate the talent of area student artists.
"The exhibit will feature original artworks representing students from Waco-area schools and schools of Region 12. We have been getting inquiries from schools about this event."
Art on Elm also will include Elm Tea Fest in the Brazos E Event Center building. The inaugural Tea Fest was held last year and included tea vendors, tea tastings, guest speakers and more. This year, guests once again can attend a traditional cream tea with lots of yummy treats.
"We hope people will dress up for this event and maybe even don hats," Doreen said.
Tickets to the traditional afternoon tea cost $10 a person. Tickets to the Splash of Color preview party are $20 per person.
Bag Lady Luncheon
Do you need a great new handbag for spring, and you don't want to wander the purse sections in stores? Then the Bag Lady Luncheon, benefiting the Humane Society of Central Texas, is the place for you to be on April 11. The event will run from 11 a.m. to 1 p.m. at The Phoenix.
New and nearly new handbags from Michael Kors, Gucci, Ralph Lauren, Tory Burch, Coach and more will be available for sale in the event's silent auction. Additionally, some fabulous designer bags will be sold in a live auction.
"We will have between 75 to 100 bags in the silent auction, and five bags for the live auction. These will be the cream of the crop," said Della Conner, associate executive director of the Humane Society.
The Bag Lady Luncheon also will feature a meal catered by Olive Branch, firefighters and police officers acting as servers, a selfie photo booth and music from the Horton Duo, who often foster animals for the Humane Society.
The organization will hold a raffle of a new Louis Vuitton hobo bag, valued at more than $1,800, with the drawing taking place at the Bag Lady Luncheon. Raffle tickets cost $25 and you need not be present to win.
All the funds from the raffle and luncheon help the Humane Society continue its mission to aid homeless or mistreated animals. In 2018, the organization had a 94 percent live-exit rate.
This statistic is particularly impressive considering that 2012 only saw a 33 percent live-exit rate.
"That is a huge jump," Della said. "We had more than 10,000 animals come in that year compared to last year when we saw 5,700 animals. So our spay and neuter programs and our community outreach is working."
To keep those fabulous statistics, the Humane Society could use more foster families, especially short-term foster homes. Often animals are tagged for relocation to families or rescue organizations but must remain in the Humane Society care for a few extra days. Foster homes help free up valuable kennel space so more animals can be housed.
The Humane Society is open from 11 a.m. to 6 p.m. Monday-Friday and from 11 a.m. to 5 p.m. on Saturdays. Tickets to the Bag Lady Luncheon cost $25. For more information, visit bagladyluncheon.com.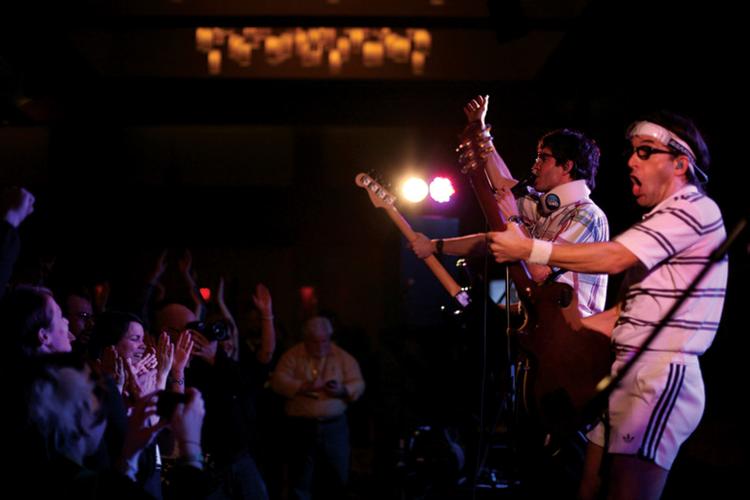 Crawfish for CASA
The oh-so-popular Crawfish for CASA party will move to the Extraco Events Center this year. The event, now in its fifth year, will begin at 7 p.m. April 12.
Crawfish for CASA is a communitywide crawfish boil that showcases music from the hot '80s cover band, The Spazmatics. There will be a silent auction, a live auction, crawfish (or chicken gumbo, if you're not a crawfish person), all the beverages you can drink, and all the dancing you can physically handle. Last year, more than 550 tickets were sold for the party.
All proceeds go toward strengthening and supporting abused and neglected children in our community. CASA, which stands for Court Appointed Special Advocates, relies on volunteers to serve as CASAs. A CASA volunteer is appointed to a child and gets to know him or her while speaking to everyone involved in the child's life, including family members, teachers, doctors, lawyers and social workers.
The information they gather and their recommendations help the court make informed decisions. CASA volunteers commit to a child until the case is closed and the child is in a safe, permanent home.
Feast of Caring
Area restaurants will show off their soup-making abilities at Caritas' annual Feast of Caring at 6 p.m. April 23 in the Brazos Room at the Waco Convention Center. Tickets cost $35 per person.
Patrons at the event can sample a variety of soups and vote with their pocket book to determine winner of the soup cookoff. But they should spend all their money on votes because there also will be live and silent auctions.
"We also will hold our spoons game. Guests purchase a spoon which corresponds with a particular prize. We sold out of spoons last year," said Buddy Edwards, executive director of Caritas Waco.
Feast of Caring is Caritas' major annual fundraising event and helps the agency provide to economically disadvantaged citizens in seven counties. Buddy said Caritas serves approximately 120 families a day and most mornings a line has formed outside the Caritas office before it opens for the day.
Two food drives to support Caritas will take place this spring. A one-day food drive will be held April 13 while mail carriers will hold their annual Stamp Out Hunger drive on May 11. Those wishing to donate during that drive can leave their food donations by their mailboxes and the mail carriers will retrieve these.
"Summer is a busy time for us because children are out of school and families need more assistance. While these food drives aren't as large as our fall drive, they do help us," Buddy said.
He is referring to Food for Families, the area's largest food drive. The 2018 food drive, which is held right before Thanksgiving, brought in more than 525,000 pounds of food, but with the large number of clients, those donations are long gone.
Food for Families also brings with it a certain level of competition amongst local businesses, schools, churches and so forth to see who can bring in the most food and win the coveted Chairman's Cup. This year's Chairman's Cup was claimed by American Income Life Insurance Company, which donated more than 54,000 pounds of food.
Winners in various other categories included Baylor School of Law, Waco Founder Lions Club, First Central Credit Union, GENCO Federal Credit Union, JRBT, Providence Hospice, Providence Healthcare Network, Home State County Mutual Insurance, CAPSTONE Mechanical, Clayton Homes Waco 1, Hewitt Police Department, city of Robinson, Waco Fire Department, Heart Of Texas Baseball Tournaments, Spice Village, Forterra Pipe and Precast, the Dwyer Group, St. Paul's Episcopal School, St. Louis Catholic School, Spring Valley Elementary School, Midway Middle School, St. Matthew Lutheran Church and First Baptist Church of Hewitt.
For more information, contact Caritas at 753-4593.
Family Health Center Gala
The Family Health Center has a familiar face now at its helm. Dr. Jackson Griggs took over as CEO on Feb. 25.
Griggs has practiced family medicine at the Family Health Center for more than 15 years. A native Texan, he earned his undergraduate degree in English from Abilene Christian University and then attended medical school at the University of Texas Health Science Center at Houston.
Griggs trained in family medicine at FHC's Family Medicine Residency Program, where he served as chief resident. Following residency, he practiced at FHC's Bellmead Community Clinic and joined the residency program's faculty. He has served as the program's associate director for five years and has trained over 150 family physicians.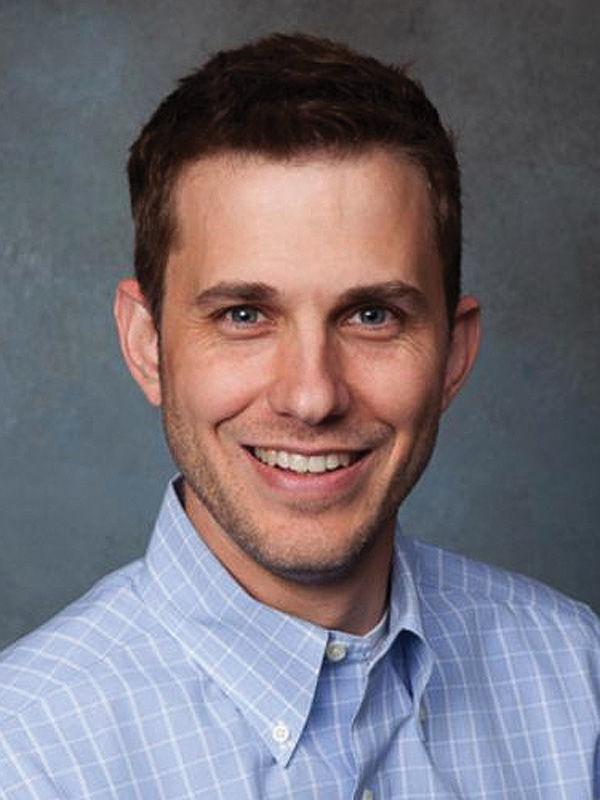 Concurrent with residency administration, he led multiple innovations at Family Health Center: including the integrating of behavioral health into primary care, the development of the FHC Wellness Center, a produce prescription program and a medical legal partnership.
Griggs has been an active staff member at both Providence Health Center and Baylor Scott & White Hillcrest, where he recently served as the chair of the Department of Family Medicine. He has been active in collaborative research with Baylor University faculty in areas of public health, preventative medicine and mental illness, and has co-authored over 20 articles in peer-reviewed medical journals.
He serves on the Prosper Waco Leadership Council and is a board member for Care4Texans, a local clinically integrated network working to improve the way care is delivered. He is a fellow of the American Academy of Family Medicine.
The public can get to know Griggs on April 25 at the FHC's annual gala. This year's gala address will be delivered by Dr. Nancy Dickey, professor in Texas A&M's College of Medicine and executive director of the Rural and Community Health Institute. The gala will begin at 6 p.m. at the Baylor Club.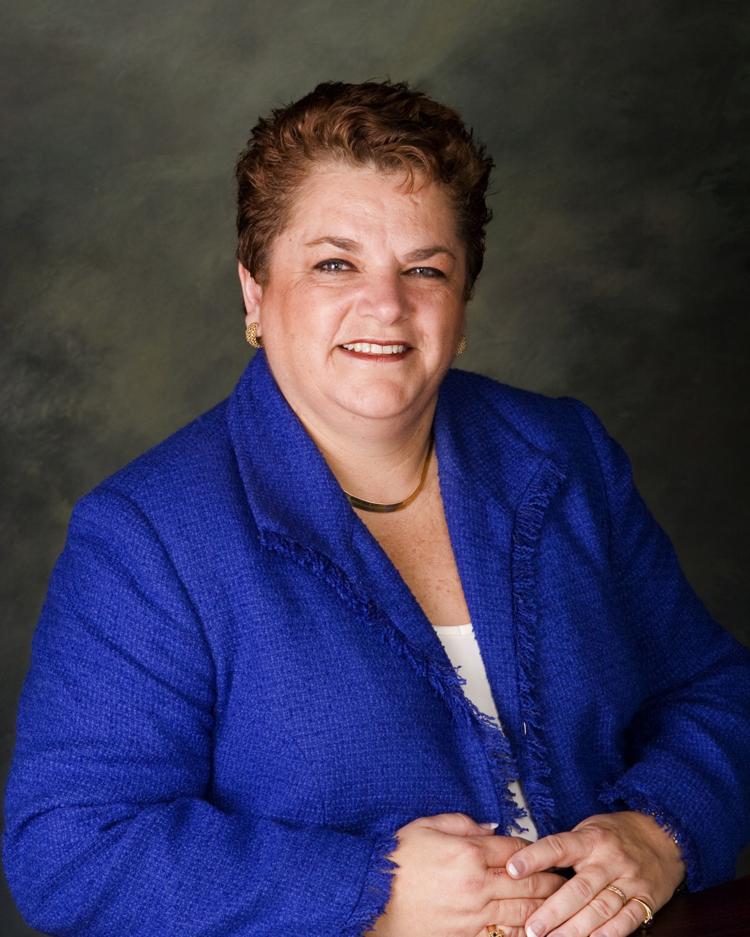 Dickey was the first woman elected president of the American Medical Association in 1997. She also served as president of the Texas A&M Health Science Center and as vice chancellor for health affairs for the Texas A&M system. She is the recipient of numerous awards and holds six honorary doctorate degrees.
The Family Health Center provides high-quality, comprehensive primary and preventative health care (medical, dental, and behavioral) to McLennan County across 14 operational sites. FHC also provides graduate medical education for a Family Medicine Residency Program and serves as a clinical training site for medical students, dental students, physician assistants, nurse practitioners, clinical social workers, pharmacy students, medical technicians and allied health caregivers.
Family Health Center was created in 1969 to address a shortage of doctors, lack of access to primary healthcare, and economic development issues. Since it began, FHC has trained more than 400 physicians in family medicine.
Tickets for the gala cost $175 for an individual or $350 per couple, and reservations are required. For more information about the event, contact Carlos Hinojosa at 723-4392.
Youth Connection
Youth Connection, the nonprofit agency that works with at-risk youth, will host its 23rd annual conference for professionals who also work with children, but this year will add an event for the youth they serve. "Making Choices" will take place from 10 a.m. to 2 p.m. April 13 at University High School. The event is sponsored by Waco ISD.
"Making Choices" will feature a presentation by Craig J. Boykin, who will also present at the conference for adults the day before. Other sessions focus on education in general, having a successful college experience and how youth can deal with emotional trauma by building relationships. The event is open to all McLennan County students in the fifth through 12th grades.
Renowned as a speaker, author, community activist and mentor, Boykin has risen to the national stage by delivering his inspirational message, which tells people how to shake off mediocrity and live up to their greatness.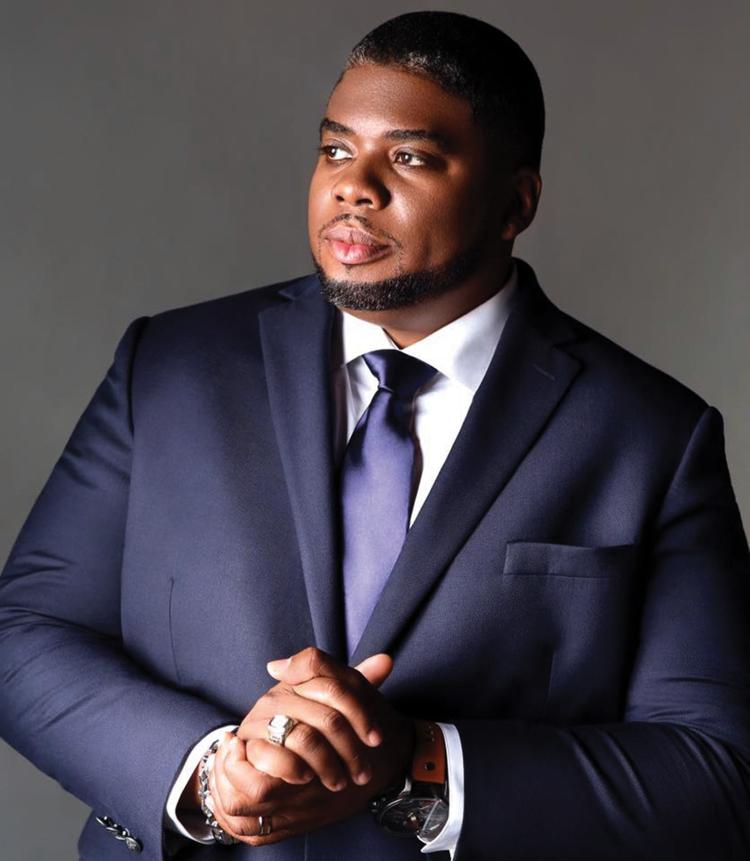 He is one of the nation's leading authorities in understanding and stimulating human potential, utilizing a powerful delivery and newly emerging insights to teach, inspire and channel people to new levels of achievement.
"There is no other training opportunity like this for professionals or youth offered in the community. Our speakers will bring timely and usable information to the conference attendees," said Carolyn Nichols, executive director of Youth Connection.
"Moving Forward: Effective Ways to Impact Others," the conference for adults, will begin at 8:30 a.m. April 12 at the McLennan Community College Conference Center with registration starting at 8 a.m.
Boykin will present at every session with the exception of the morning presentation by Elizabeth D. Palacios, Baylor University dean for student life and assistant to the president on diversity.
"This is an exceptional conference designed to provide new insights and skills for professionals in a variety of fields," Carolyn said. "It will provide beneficial information for those working in business, education, church or their personal life."
Registration fee for the adult conference is $75, which includes lunch and program materials. A special $20 student fee is available with current student ID. Continuing education credits will be available for an additional $10.
The conference is approved for social workers, licensed professional counselors, psychologists and any other group that will accept the conference CE for that individual.
The cost for the youth event is $5 for the first 100 students per school. After 100 students, the cost goes down to $2.50 per student. Lunch is included.