An idea that began as a way to provide food for Meals on Wheels Waco has become something bigger and better — a way to support the organization with a "wilder" than usual benefit.
The Wild Game Dinner and Charity Auction, scheduled for April 7 at the ranch of Lyndon and Kay Olson west of Waco, brings a taste for more exotic fare to a fundraiser for the longtime charity.
The menu alone should make the taste buds water, with choices including: pheasant gumbo (prepared by chef Len Pawelek with the Texas State Technical College's culinary arts program), salmon, Waygu (Japanese) beef, wild-game tamales, deer chili, seafood gumbo, venison burgers, cabrito (roasted goat), duck, pork loin, redfish and halibut.
The meats are being donated, and in a lot of instances, prepared by the hunters themselves.
The event is co-chaired by Katherine Logue, this year's Meal on Wheels board president, and businessman John Cathey, an avid hunter and Meals of Wheels supporter who initiated the idea.
Logue and Cathey said the concept began about three years ago during a conversation they had while attending a Helping Hands event at the Baylor Club. Cathey remarked how he would often have extra meat from his hunts and wondered if that could be donated to Meals on Wheels and used to help provide food to MOW clients.
They explored the possibility, Logue said, but dieticians said that really wouldn't be feasible. So they considered something else: using the meat for a dinner party to honor donors. But even that didn't seem like quite enough, Logue said.
"It's just morphed into something more," she said.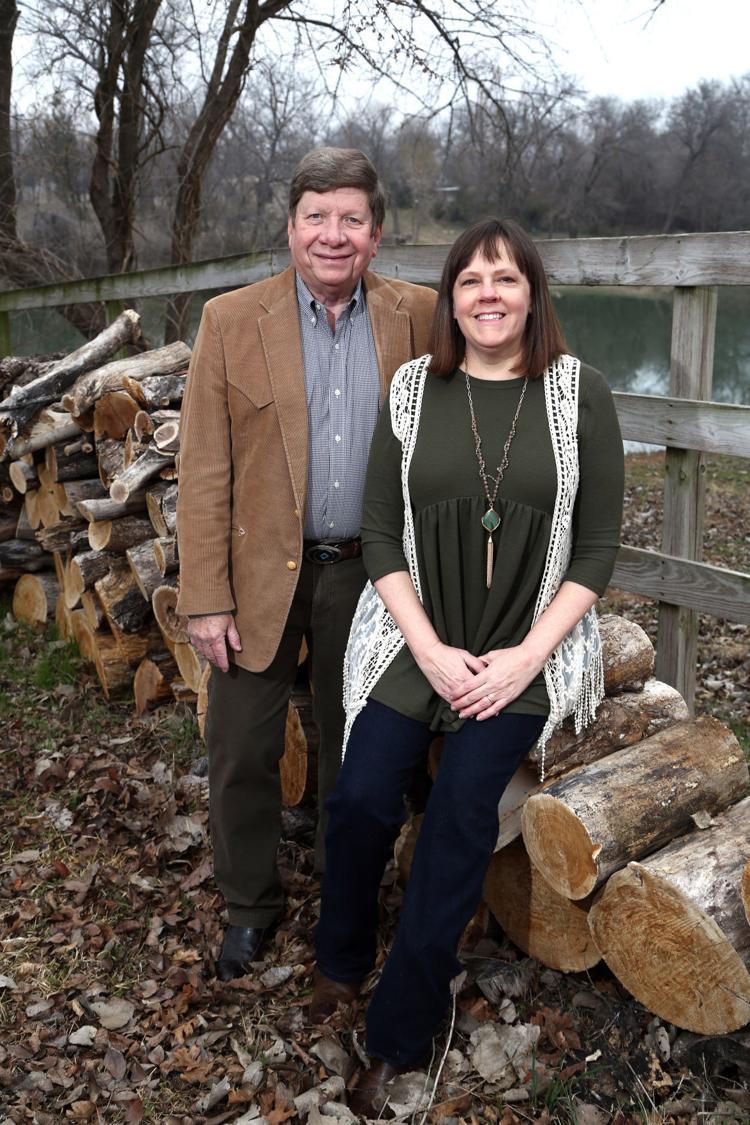 From there, committee members began asking others for help, and people were quick to say yes. Cathey asked fellow hunters about donating game meat. Others were approached about cooking. Ambassador Lyndon Olson Jr. and his wife, Kay, agreed to host the event at their ranch. With the open flames for cooking that day, Waco Fire Chief and MOW board member Bobby Tatum will be nearby. The Texas Parks and Wildlife Department will even be involved.
"It was just incredible the way people have responded," Logue said.
McLennan County game warden Michael Serbanic is providing salmon and halibut that he personally caught during a trip to Alaska last year. He said the Parks and Wildlife Department is happy to pitch in with the dinner.
The department used to sponsor Operation Game Feed, which was a well-attended and popular event that served wild game, Serbanic said, but it's been at least 10 years since the event was held.
Serbanic, who has worked in McLennan County for six years, said that while he's unable to oversee the renewal of such a large event on behalf of Parks and Wildlife, he's glad to help with this benefit.
Looking to Future
With so much being donated, especially the food, the costs of putting on the fundraiser will be minimal, and that's great, Logue said, as the benefit is intended to build a reserve fund for six months of operating expenses.
Janet Nors, director of development for Meals on Wheels Waco, is hoping the dinner and charity auction will raise around $100,000.
There's uncertainty about national funding for the future and the group will be transitioning to new leadership. Executive Director Melody McDermitt, who is in her 36th year of leading the nonprofit, plans to retire at the end of 2018. Associate Director Libby Bellinger recently retired after 33 years with Meals on Wheels Waco.
Allen Samuels Dodge Chrysler Jeep Ram, with general manager Ted Teague, is a presenting sponsor for the dinner. The Olsons are the honorary chairs.
Both said that committee members have been phenomenal in working on this benefit, such as designer Christi Proctor, who will handle the decorating, Jim Haller, Peggy Lane and Sally Bledsoe, last year's board president. Cathi Davis with Seedhouse Creative is providing logos and signage while Phil Roach with Integ is donating printing. H-E-B will be donating the vegetables for the dinner.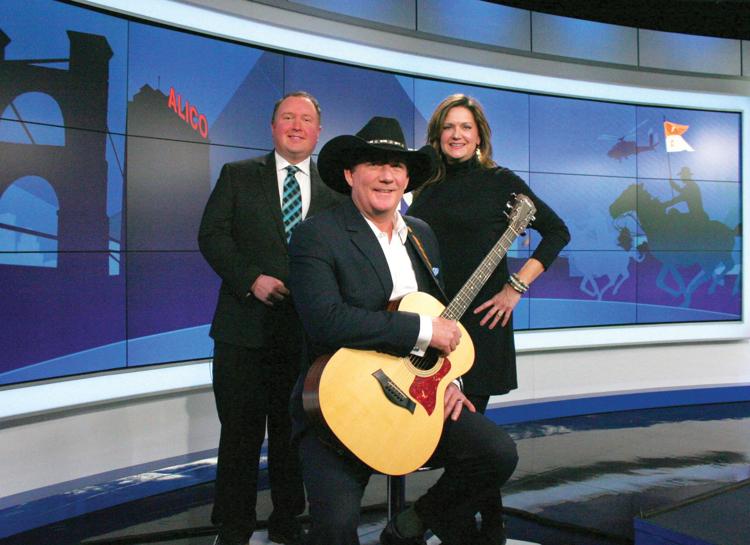 Musical entertainment will be provided by Gordon Collier.
"It's really turned into a community effort with all the people pitching in," Cathey said. "Meals on Wheels provides a service that is so needed in our community. They really need the additional funding. That is a gap that we are going to fill in."
Cathey is providing meat of axis deer and nilgai antelope from his hunts. The nilgai are not native to Texas, but they have become plentiful in South Texas since being introduced from California decades ago.
Several of Cathey's friends, many of them also hunters, are providing wild game meat for the event.
Among those are David Hicks, president and CEO of American Bank, who has hunted with Cathey since they were 10 years old. Their fathers likewise hunted together, Cathey added.
Others include Jed Walker, president of Walker Partners, an engineering and surveying firm, and Roger Schmidt and Julie Burleson, co-owners of Young Chefs Academy. Their business will supply some of the meat from Thirsty River Ranch, an exotic game preserve in West Texas.
Steven Pearson, the third-generation owner of Pearson Paint Shop, will be cooking up venison burgers and sausage, among other food from deer meat he's providing to the dinner.
A hunter himself, Pearson processes his own game. He delivers meals for Meals and Wheels and his mother, Lynn, also has been involved with the organization. She delivers dog and cat food to homebound clients to help them keep their companions fed.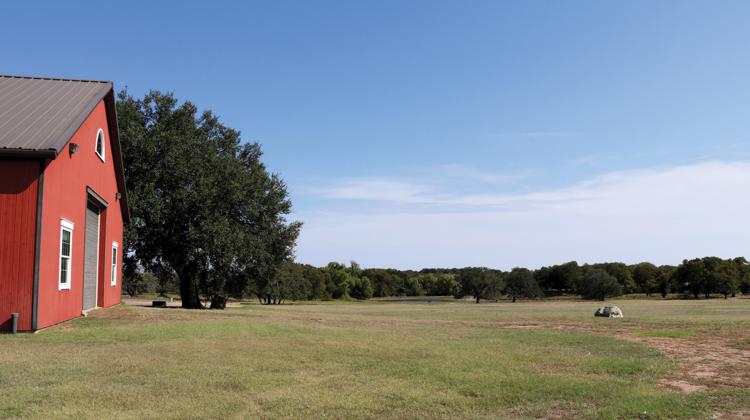 Beginnings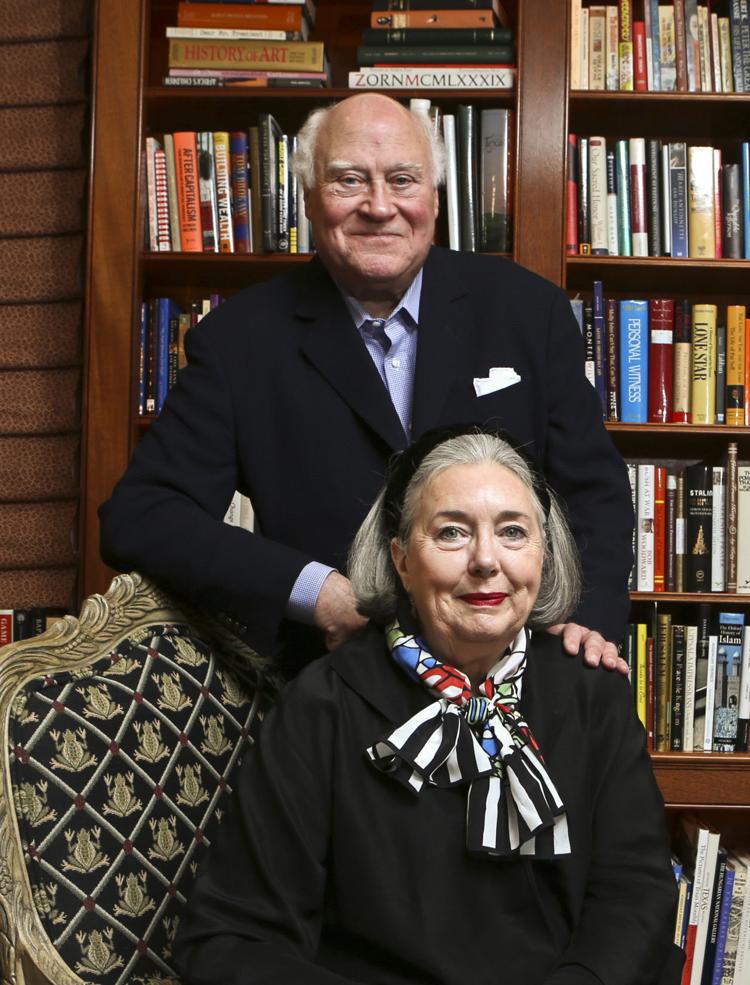 The nonprofit celebrated its 50th year in 2017. It was started by Central Texas Conference of the United Methodist Church and named Inner City Ministry. It was created to address unmet social service needs in Waco.
The Rev. Bill Patteson, the first executive director, established a storefront ministry in downtown Waco. In the beginning the ministry provided a food pantry and a clothes closet, placed sports equipment in underserved neighborhoods and established a college scholarship program for minority students.
In 1968, the focus of the agency shifted to working with older adults and especially shut-ins. Patteson went to Tyler to visit a program called "Meals on Wheels."
The Waco Meals on Wheels program began by serving 11 homebound clients on a $350 budget provided by Bernard Rapoport. Meals were prepared in Mt. Zion A.M.E. church and distributed by 12 Jewish women three days a week. Over the years, other churches were added as cooking and serving sites. The program grew as it received more federal funding and buy-in from church cooking sites.
Patteson died in December after a battle with cancer.
Today, more than 1,000 volunteers serve more than 1,600 clients, McDermitt said. Most of the meals are prepared in the Pat Clifton Senior Nutrition Kitchen at Meals on Wheels Waco offices on Waco Drive. From there the sealed hot meals are delivered to 44 serving sites utilizing 106 routes.
"We've seen it evolve in how we provide services," McDermitt has said. "The focus used to be on how many meals we do. But it's the regular chats and visits with volunteers that you see what a huge difference it makes in their lives."
---
Wild Game Dinner and Charity Auction
When, where: 6 p.m. April 7 at the ranch of Lyndon and Kay Olson.
What: Benefit for reserve fund for Meals on Wheels Waco.
Information: For sponsorships, tables and tickets, contact Janet Nors at 752-0316.