The state officially designated Clifton as the Norwegian Capital of Texas, but the Bosque County town of around 3,500 also is known for its history and a bustling arts community.
Clifton and the land around it was settled by Norwegian immigrants in the mid-19th century. The nearby community of Norse is the final resting place of Cleng Peerson, the "Father of Norwegian Immigration to America." He is interred in the cemetery at Our Savior's Lutheran Church.
Clifton celebrates its Norwegian heritage with a Christmas tour the first Saturday of December.
The Bosque Museum houses the Horn Shelter Exhibit, which reproduces an area near the Brazos River where the remains of an adult male and child, along with burial goods, all more than 11,000 years old, were found. The Horn Shelter is considered among the most significant prehistoric finds in North America.
Stepping closer to the present, the Clifton Classic Chassis Auto Museum showcases vintage vehicles for car enthusiasts.
But the city doesn't dwell on the past. Nationally recognized artists live in and around Clifton, including several members of the Cowboy Artists of America. Merritt Mauzey in 1946 was the first Texan to receive a Guggenheim Foundation fellowship in fine arts.
Clifton has twice been designated as one of the top 100 small art communities in the nation. The Bosque Arts Center is housed in a restored three-story building that was the former Main Hall of Clifton College. Colorful murals downtown are painted on walls along Art Alley.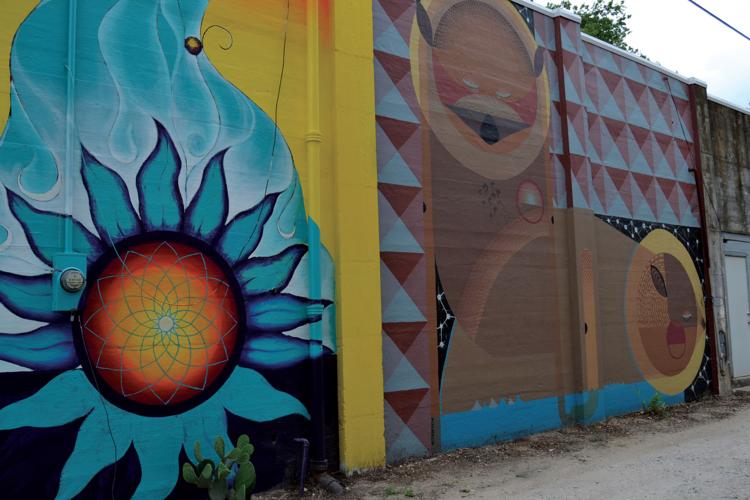 Speaking of the film arts, the historic Cliftex Theatre is celebrating its 100th anniversary of showing movies this year and has new owners, Leah and Rich Douglas.
The Red Caboose Winery's Clifton location offers $10 tastings of its award-winning wines Thursdays through Sundays.
And in a fusion of turning something old into something new and different, The Cell Block, located at one end of Art Alley, is a 1930s-era jail cell converted into a bed-and-breakfast.