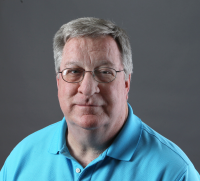 Tommy Witherspoon
Bio

Staff writer at the Waco Tribune-Herald covering courts and criminal justice. Follow me on Twitter @TSpoonFeed.
Susan L. Pamerleau chuckles when people ask how she will fit in as the first woman to serve as U.S. Marshal for the Western District of Texas …
Federal, state and local officials rounded up 15 suspects Thursday for their alleged roles in a methamphetamine distribution operation in the …
A convicted sex offender, who tried to sexually assault an elementary school cafeteria worker two days after he was released from prison, was …
A biker arrested at Twin Peaks in 2015, who failed last month to get the riot indictment against him thrown out, is asking an appellate court …
In the two years since Art Briles was fired as Baylor University head football coach, he has resisted the urge to speak his mind as the ongoin…
Alan Albright paused a moment to gather his emotions Tuesday before joking to the crowd gathered to welcome him as Waco's new federal judge th…
Now that Barry Johnson is certain to be the next McLennan County district attorney come January, he's exiting the campaign trail and focusing …
Alan Albright, confirmed earlier this month by the U.S. Senate, will be sworn in as Waco's new federal judge Tuesday afternoon.
The man who calls himself Brother Silent blesses his patrons by anointing the soles of their shoes with a bit of frankincense and myrrh oil an…
A Waco man pleaded guilty Thursday to trying to bilk at least $17,250 from a cheating husband whose affair with a stripper was caught on video.
View all