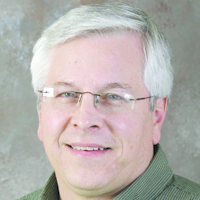 Ken Sury
Bio

Editor for Waco Today magazine and community editor at the Waco Tribune-Herald
Dave Campbell, former Waco Tribune-Herald sports editor and founder of Dave Campbell's Texas Football magazine, center, was honored with a 12t…
Dave Campbell skipped Baylor's homecoming game today, but he had a good reason.
COLLEGE STATION – Alabama made it crystal clear why it's the No. 1 team in college football.
The newly minted No. 1-ranked Connally Cadets took a while to gain their footing, but used a solid second half en route to a 34-17 district wi…
A spirited second-half comeback by China Spring fell just short as Houston St. Thomas came a long way to spoil the Cougars' homecoming game wi…
Holt Kelly may not quite consider himself a visionary, but he did have the foresight 20 years to expand his fireplace business to include installing solar energy systems.
For Baylor alumni who haven't set foot on the campus in years, their most direct connection might be through the Baylor Line Foundation.
If you think about it, the word "dwelling" can not only describe the place in which you live, but can be a state of mind.
COLLEGE STATION — The first play of the second half effectively summed up Texas A&M's Saturday afternoon against No. 8 Auburn.
COLLEGE STATION — As season openers go, Texas A&M head coach Jimbo Fisher found much to like as his squad dismissed Texas State 41-7 Thurs…
View all