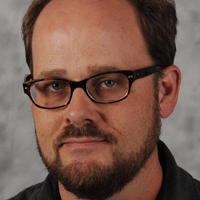 JB Smith
Bio

J.B. Smith is the the Tribune-Herald managing editor. A native of Sulphur Springs, he attended Southwestern University and joined the Tribune-Herald in 1997. He and his wife, Bethany, live in Waco and have two children.
A strong overnight cold front is expected to deliver long-awaited rainfall to Central Texas on Friday, and drop temperatures to their lowest m…
The U.S. Drought Monitor Map shows severe and extreme drought in McLennan County on Oct. 10.
Bosque Park isn't widely known beyond the anglers who line the channel below the spillway of Lake Waco when the dam is releasing water.
Fifty years ago, an Austin Avenue shopper could visit one of four major department stores, buy shoes or diamond rings or stop by her choice of…
The Texas Transportation Commission has green-lighted $98.5 million worth of Waco-area road projects for the next decade, but widening another…
The men of Tranquility Lodge will get together Saturday in Waco, as they have every July for two decades.
The old train tracks that street workers unearthed this month under Elm Avenue hold a special memory for Alex Williams, a retired educator who lives a few blocks away.
A panel that hears appraisal protests rejected an attempt Wednesday by Sandy Creek Power Associates to slash the value of the Riesel coal-fire…
Waco's riverfront is expected to stay soggy for another couple of weeks as Lake Whitney and Lake Waco continue to send pent-up floodwater towa…
The Eighth Street pedestrian bridge, an unlovely relic of concrete and chain link that carried generations safely over Interstate 35 to and from Baylor University, passed into transportation history Thursday night. It was 53.
View all