Baylor's only Heisman Trophy winner, the all-time leading scorer in the history of women's college basketball, and the star of the Lady Bears' first national championship team are among the 32 men and women who have made the ballot for the 2020 class of the Texas Sports Hall of Fame.
It's the first-ever appearance on the ballot for Robert Griffin III, who quarterbacked the Bears back to bowl relevance in the early 2010s and won the Heisman in 2011. Also making the cut were Sophia Young, who guided the Baylor women to the program's first NCAA title in 2005, and Suzie Snider Eppers, who matriculated from athletic greatness at Robinson on to Baylor, where her total of 3,861 career points remains the gold standard in the women's game.
Derrick Johnson also made the 20-member primary ballot for the Hall of Fame. A former Waco High defensive stud, Johnson won the Butkus Award at the University of Texas before moving on to patrol the field like a traffic cop for the Kansas City Chiefs, finishing his 14-year career as KC's all-time leading tackler. Johnson retired in May after signing a one-day contract with the Chiefs.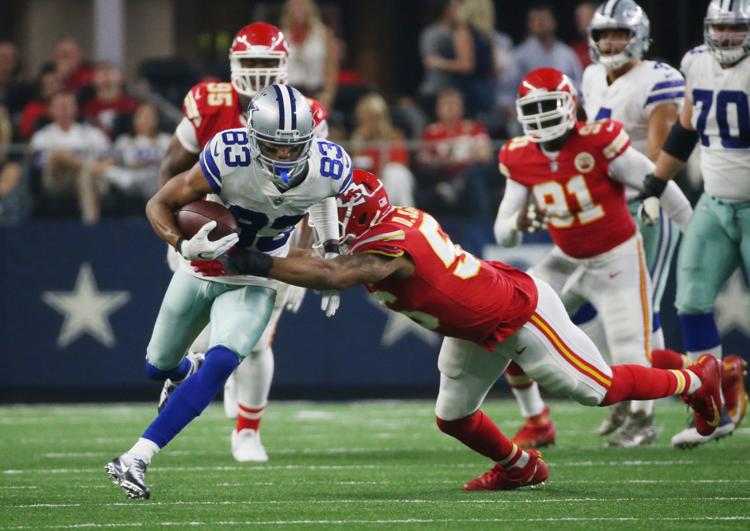 Other headliners of the primary ballot include Houston Texans defensive end and three-time NFL Defensive Player of the Year J.J. Watt, former Texas Rangers third baseman Adrian Beltre, former Olympic all-around gymnastics champion Carly Patterson, and seven-time NFL Pro Bowl punter Shane Lechler.
Others on the primary ballot, which includes athletes, coaches and administrators who are either still active or have completed their careers within the past 20 years, are Dallas Cowboys executive Charlotte Jones Anderson, former Olympic track star Leroy Burrell, Olympic shot put gold medalist Michelle Carter, former Green Bay Packers receiver Donald Driver, former Dallas Stars coach Ken Hitchcock, ex-University of Texas and Kansas City Chiefs running back Priest Holmes, Texas Tech track coach Wes Kittley, Indiana Pacers assistant general manager Kelly Krauskopf, former University of Texas quarterback Colt McCoy, TCU head football coach Gary Patterson, former Texas A&M football coach Jackie Sherrill, former softball star Christa Williams, and multi-time WNBA all-star Teresa Weatherspoon.
The 12-person veterans ballot consists of athletes, coaches and administrators who completed their careers 20 years ago or more. In addition to Baylor's Snider Eppers, that ballot includes former Houston Oilers great Robert Brazile, former Astros all-star Jose Cruz, ex-Dallas Cowboys running back Tony Dorsett, former University of Texas football star Jerry Gray, Houston Astrodome pioneer Judge Roy Hofheinz, former UT football and track star Johnny "Lam" Jones, tennis legend John Newcombe, former TCU and Oilers football star Mike Renfro, Corpus Christi native and former NFL star Johnny Roland, former UT football great Jerry Sisemore, and Southwestern University track coach Francie Larrieu Smith.
Voting will take place over the next couple of months by the Hall of Fame selection committee, voting members, and former inductees. The 2020 class will be revealed later this year.