June 22 – Hakeem Olajuwon was the phenomenon that defined basketball in Texas from the time he arrived at the University of Houston in 1980 and for the next 21 years.
But a championship eluded him for more than a decade, despite the Cougars making the NCAA Tournament final twice and the Houston Rockets reaching the NBA Finals in 1986.
On June 22, 1994, all of that changed when the Rockets faced the New York Knicks in the NBA Finals Game 7 at the Summit in Houston. Olajuwon began the game by deftly passing to teammates for open shots and then gradually finding his own shot.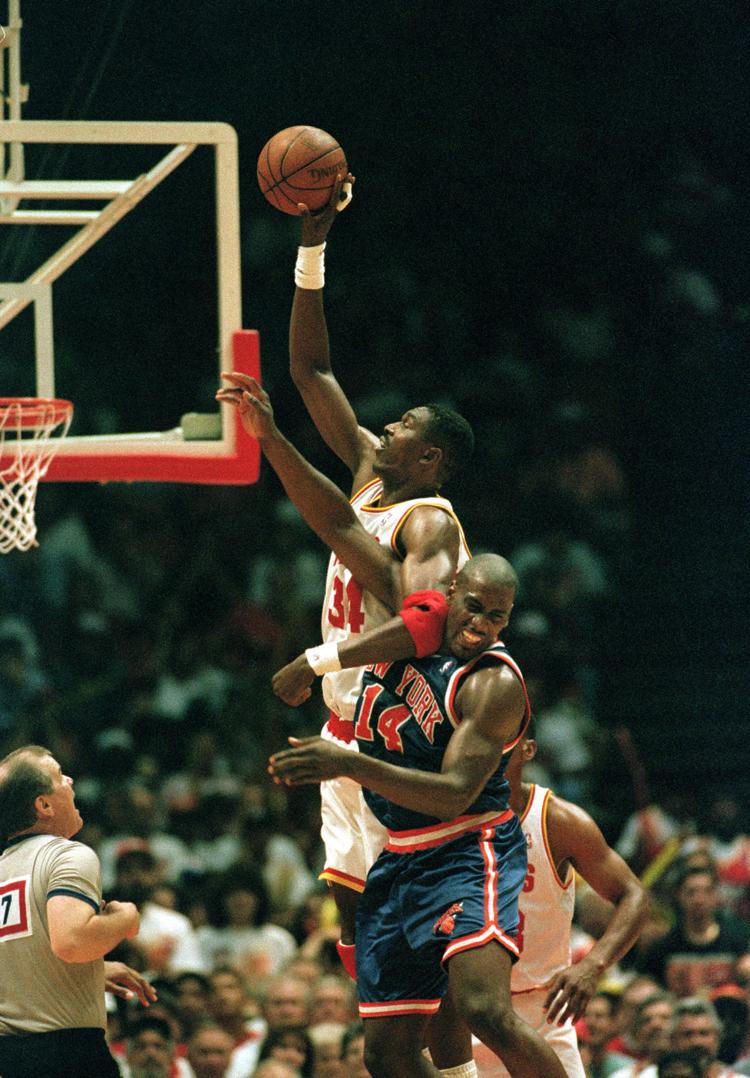 Olajuwon finished with 25 points, 10 rebounds and seven assists as he led the Rockets to a 90-84 victory over New York. In doing so, he led the Houston NBA franchise to its first world championship.
The Rockets repeated as NBA champs in 1995 and Olajuwon earned Finals MVP honors in both years.