May 22 – In some ways, The Colonial is a unique stop on the PGA Tour. It's Fort Worth's own party, set among the idyllic, old-school Texas golf layout of the Colonial Country Club course.
No matter how many famous names show up, Fort Worth golf fans get together and have a good time in the brief Texas spring.
But on May 22, 2003, The Colonial drew the national spotlight as LPGA tour superstar Annika Sorenstam competed against the men.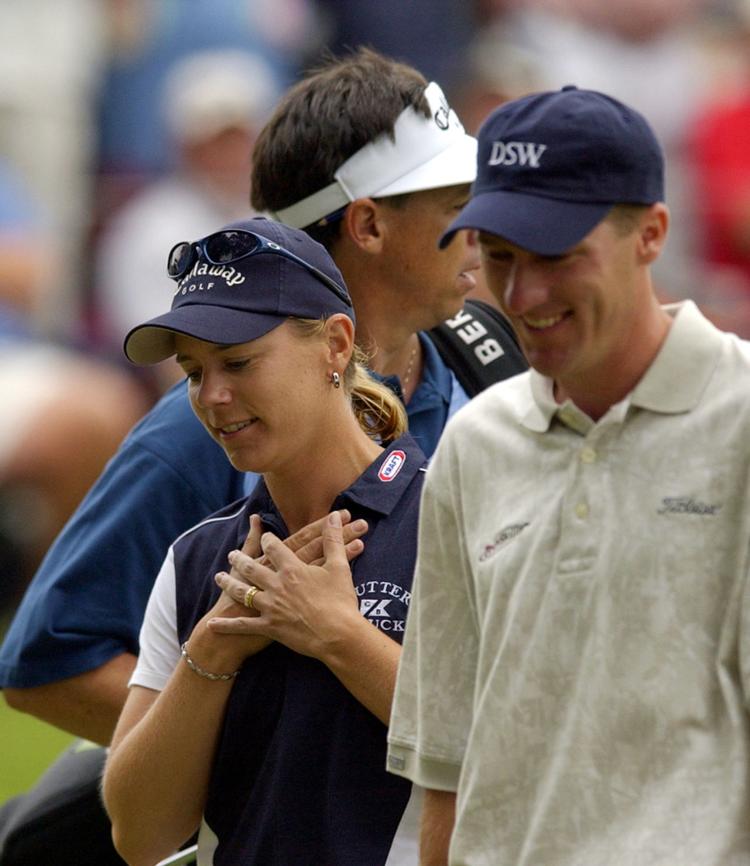 Sorenstam had won an amazing 43 tournaments, including four majors from her first title at the 1995 U.S. Women's Open up to her invitation to play in the PGA Tour event. So the national media salivated at the chance to cover her playing in The Colonial.
While being followed by a large gallery and droves of reporters and photographers, Sorenstam shot 1-over-par 71 on Thursday. She followed with a 74 on Friday and missed the cut by four strokes.
Undeterred by missing the cut, Sorenstam bounced back and won five LPGA tournaments during the rest of 2003, including the LPGA Championship and the Women's British Open.