May 19 – University of Houston alum Leroy Burrell had a long and distinguished career on the track.
Burrell won an Olympic gold medal with the 4x100-meter relay team in the 1992 Barcelona Olympics along with a pair of relay gold medals in the 1991 and 1993 World Championships.
He also traded the world record in the 100-meter dash with Carl Lewis twice in the early 1990s. Burrell clocked a 9.90 for the world record in 1991 and, after Lewis beat that time by .04 of a second, Burrell ran a 9.85 in Switzerland in 1994 to regain the world mark.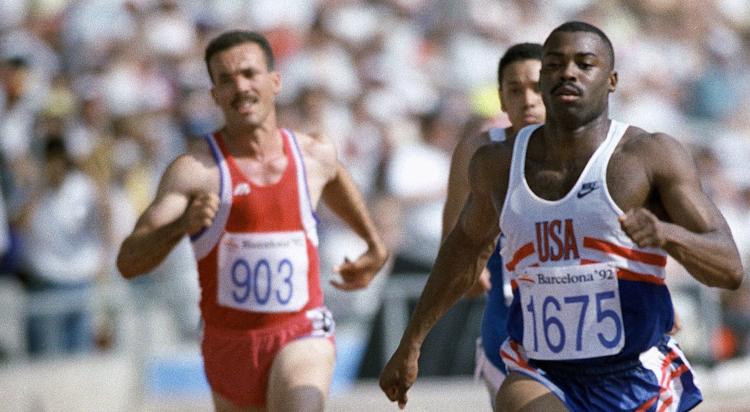 On May 19, 1990, Burrell gave a standout performance as a collegian as he won the 100 and 200 at the Southwest Conference Championships at Frank G. Anderson Track in College Station. He clocked an all-conditions world record in the 200 at 19.61 seconds, besting Baylor's Michael Johnson in the process. Burrell also burned up the track for a time of 9.94 to win the 100.
Although Burrell was proud of his victory over Johnson, the Baylor sprinter won on the grander stage that spring. Johnson sprinted to the NCAA national championship in the 200 with a time of 20.31.