May 18 — Tiger Woods has lifted trophies all over the globe during his stellar run of 82 career professional victories. But rarely has Tiger won in the Lone Star State.
Woods has just two tournament titles in Texas as he won the 1999 Tour Championship in Houston and claimed victory in front of a Texas golfing legend in his first full season as a pro.
On May 18, 1997, Woods finished the Byron Nelson Classic at 17-under-par to tie the tournament record and claim his fifth pro championship, much to the delight of Nelson himself as he oversaw his tournament.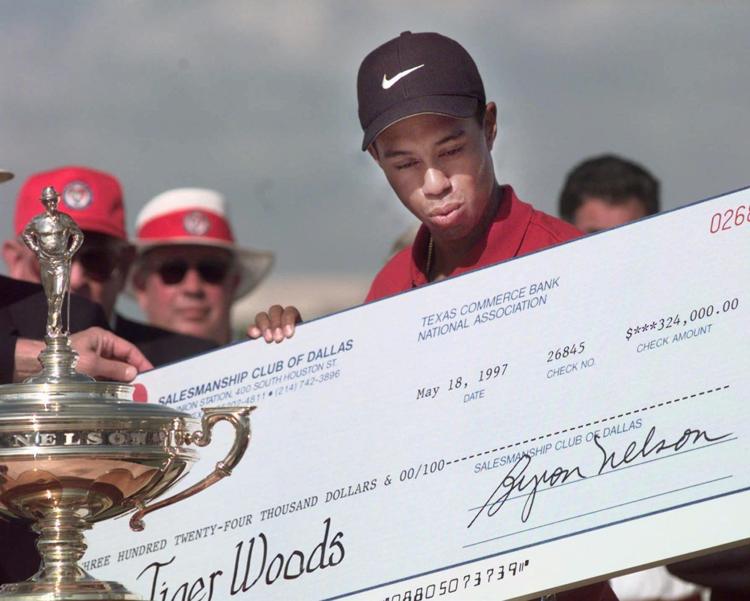 Woods started hot, shooting back-to-back rounds of 6-under 64 in Las Colinas. On the weekend, he stayed under 70 with rounds of 67 on Saturday and 68 on Sunday to finish two strokes clear of Lee Rinker in second place.
The biggest name on the leaderboard behind Tiger on that Sunday in DFW was Tom Watson, who shot 13-under to tie for third.