May 17 – Dirk Nowitzki played 21 seasons for the Dallas Mavericks and gave myriad sparkling performances.
But few shine brighter than the show Nowitzki put on in the opening game of the Western Conference finals on May 17, 2011. Nowitzki mixed in a few drives and cuts to the basket with his signature high-arcing fade away shot as he scored 48 points to the delight of the American Airlines Center crowd.
In doing so, the power forward led Dallas to a 121-112 victory over the Oklahoma City Thunder on the Mavs' way to the world championship.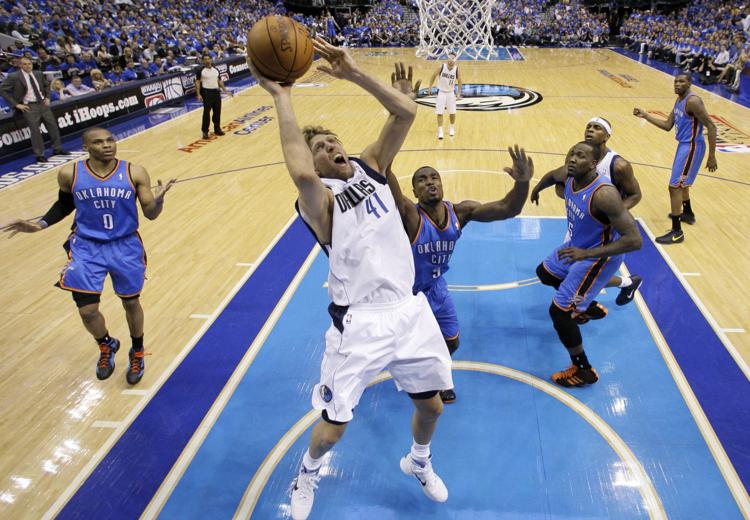 Nowitzki started hot as he hit eight of nine shots in the first half. He finished the contest at an outstanding shooting clip of 12 of 15 from the field and 24 of 24 from the free-throw line.
Kevin Durant led the Thunder with 40 points, but it wasn't enough to keep up.