The Texas A&M women's basketball team made it a foursome of programs from the Lone Star State to win the national title and the Aggies did it in dramatic fashion in 2011.
On April 3, 2011, Aggies guard Tyra White made a layup with four seconds left that ultimately lifted Texas A&M to a 63-62 victory over Stanford in the national semifinals. It was the Aggies' second-straight win over a No. 1 seed in the tournament as they had previously beaten top-seeded Baylor in the Elite Eight in Dallas.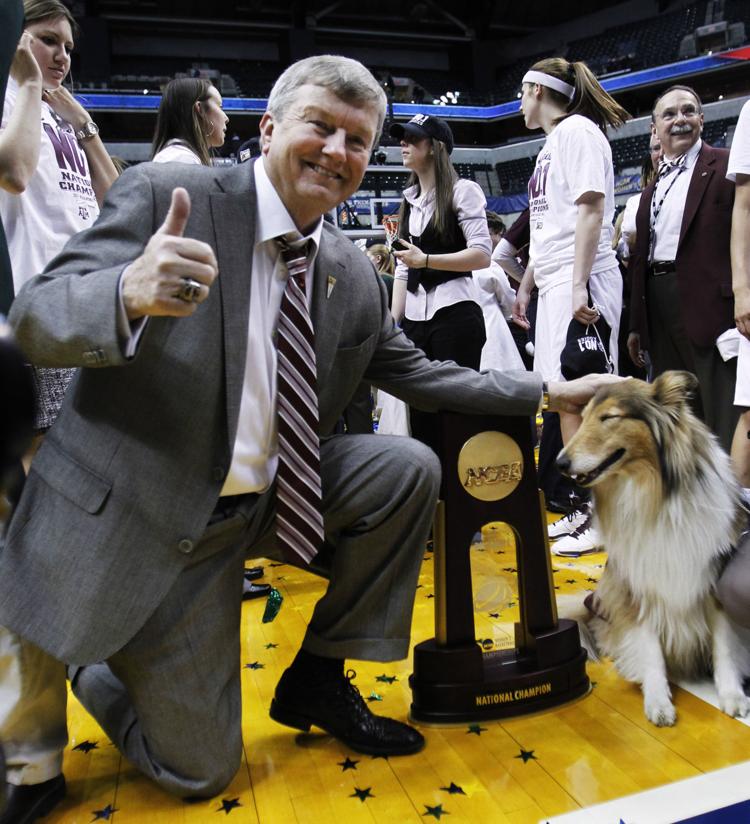 Texas A&M kept it going two days later when it pushed past Notre Dame in the second half of the title game at Conseco Fieldhouse in Indianapolis, Ind. The Aggies went on an 8-0 run with less than 10 minutes remaining and controlled the momentum at the end. Texas A&M triumphed 76-70 over the Fighting Irish and cut down the nets.
In doing so, the Aggies pulled even with Texas, Texas Tech and Baylor, all of which had one national title at that point. The next season, Baylor one-upped their in-state rivals by winning its second national championship.