Highlassies golf gets underway Monday when McLennan Community College travels to Corpus Christi for the Islander Classic. The tournament, hosted by Texas A&M-Corpus Christi, will conclude Tuesday.
Head coach Jones Mitchell is in his second year at the helm. His first year saw the Highlassies qualify for their 21st NJCAA National Championship appearance after finishing second at the NJCAA Region V tournament. The team finished in third at the national championship.
The team had a strong fall season, culminating in a ninth-place finish at the NAIA Fall Preview on October 15-16, at the Lincoln Park Golf Course in Oklahoma City. The team was also ranked at No. 5 in the Golfstat rankings at the end of the fall season.
The team is strong on freshmen this year, with only two sophomores, Elin Eriksson from Ornskoldsvik, Sweden, and Briana Venegas from Odessa, returning to compete. Freshmen on the team are Ellie Darnell of Kettering, England, Valeria Enriguez and Madison Saenz, both from El Paso, Emily Isaacson from Flower Mound , and Rylee Taylor-Perez from Lubbock.
Conference play nears end in hoops
The men's and women's basketball teams complete conference play with a home game against Grayson College Saturday and an away game against Weatherford College on Wednesday.
The Highlanders are currently in fourth place in conference standings at 6-6. Ranger College (12-1) leads the conference, followed by Temple College (9-3) and Collin County Community College (10-4). If the men can win out in their last two games, they will qualify for the NJCAA Region V tournament. They would then be matched up with the West's No. 1 team on March 7 at 5 p.m. Currently, the West is led by Odessa College (11-2), South Plains College (11-3), Clarendon College (9-4) and New Mexico Junior College (8-5).
The Highlassies will be playing for pride in their last two conference games. The team (3-11) leads only Southwestern Christian College in the conference standings and are five games out of fourth place.
The Highlassies did win their most recent game, a 72-51 win over Southwestern Christian, which was played Wednesday.
Men's golf
Following their win last weekend a t the Claud Jacobs Invitational in Victoria, the men's golf is gearing up for the Midland College Green Tree Invitational to be held March 4-5 at the Green Tree Country Club in Midland.
The win at Victoria had sophomore Matt Lorentzen finishing in second invidually, shooting 74-73-75—222. Fellow sophomore Trent Leffingwell (77-73-77—227) tied for fifth, and freshman Mason Mikeska (76-74-80) tied for 10th.
Around the bases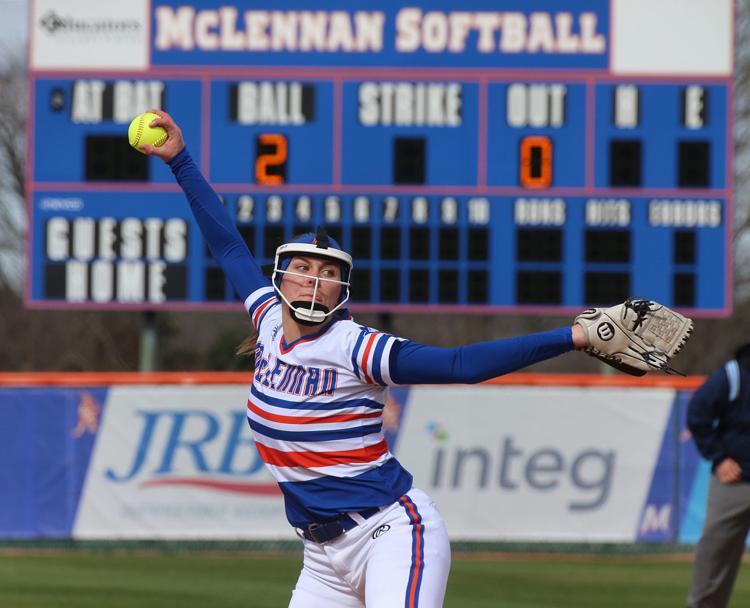 The Highlassies' softball team (9-7) has been playing a schedule designed to test the team and prepare them for conference play. That conference play begins Wednesday when they travel to Cisco to play Cisco College (8-9) in a doubleheader beginning at noon.
The Highlassies were tested at the San Jacinto Round Robin tournament on February 8-9, splitting two of the four games. They then traveled to Louisiana for a Friday doubleheader, losing both games to Bossier Parish Community College, 12-9 and 3-2, and splitting a Saturday doubleheader with Kilgore College, winning the first game 10-2 before falling 10-9 in the nightcap.
A final tuneup doubleheader against San Jacinto College-South was postponed.
Meanwhile, MCC's baseball team (11-4) readies to play host to Howard College, beginning with a Sunday doubleheader (noon and 3 p.m.) at the Bosque River Ballpark and a Monday game at 1 p.m. Howard College is one of two teams that has managed to defeat the Highlanders when MCC played with a full squad of players. Howard defeated MCC, 9-5, in the San Jacinto Tournament of Champions, on Feb. 8. The other loss came on the next day of the tournament, when the Highlanders came up short against San Jacinto College-North, 6-5.
Since those losses, MCC has won five straight, most recently against Wharton Junior College on Monday, played in Hunstville. MCC won, 8-7, in a come-from-behind win.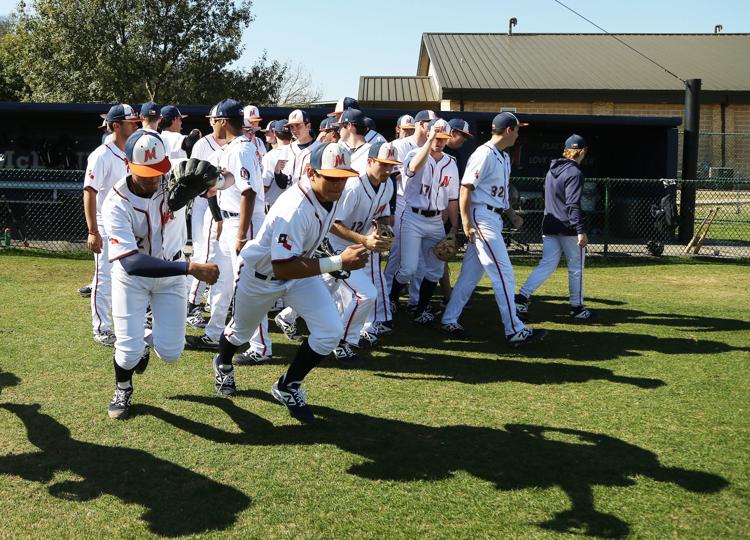 Pitcher Alex DeLeon was named North Texas Junior College Athletics Conference Pitcher of the Week for Feb. 10-16. DeLeon pitched a 6-0 shutout in a win against Navarro College last Saturday. He allowed one hit with eight strikeouts and one walk over seven innings.
DeLeon is the second Highlander to be named NTJCAC Pitcher of the Week. Jase Embry received the honor a week earlier.