If everybody loves an underdog, then Robinson was certainly a fan favorite this season.
The Rockettes aren't a physically imposing team, with only one player standing taller than 5-foot-9 on their side of the net.
But you can't measure a team's heart, and Robinson played with everything it had en route to pulling off three straight playoff upsets to reach its first state tournament since 1971.
At the center of its attack was a 6-foot junior who could hurt teams from all over the court in Bailey Meggs. Whether she was asked to be the focal point of the offense, shut down the opponent's top hitter or help clean get the offense started from the back row, Meggs proved willing and able to get the job done.
"The first time coach (Kara Jones) said I need to put you on the right side, and this is what's going to be best for our team, inside I was like, 'Man, she's putting me on my weak side. What am I going to do now?" Meggs said. "But then I started thinking not about how I'm going to do on that side. I'm doing what's best for our team, and that's what matters to me."
Meggs showed her versatility in the regional tournament, pounding away for 27 kills in a four-set win over Caldwell. With a state berth on the line against Bellville, Meggs flipped to the right side and helped slow Bellville's star hitter Ashleigh Traylor in another four-set win.
Meggs' versatility and willingness to do whatever her team needed earned her the regional MVP honor, and she's been selected as the Super Centex Player of the Year.
"I know in our district alone, it's brutal," Meggs said. "You have to give every single point all you've got. When (Jones) sent me a message saying I got Super Centex Player of the Year, I wanted to cry. I've been playing since second grade, and I've worked as hard as I can every time I touch a ball. Now looking back, all those extra hours I've put in, in the weight room and on the track and in the gym, this is what it's all for. It's all for something that counts.
"I know that for the rest of my life I'll look back and say the year we went to state was the year I got Super Centex Player of the Year. It means a lot to me, and not only for me but for my family and my community."
Meggs ripped 537 kills for the season while adding 45 blocks and 28 aces to edge Midway sophomore Allye Beth Deaton for the award.
She might have been the one who received the most credit, but nobody can do it alone in volleyball.
"I give all the credit to my setter and back row," Meggs said. "Brittnie (Dunn) does a heck of a job, and she doesn't get the credit she deserves. Without her and Rylie (Fuentes), I wouldn't be where I am. I wouldn't have the stats and get the awards I did if I didn't have my back row and setter."
While the trip to state was the part of the season most will remember, Meggs thinks it was a regional quarterfinal win over Carthage that she said put the Rockettes on that path.
"They had 6-1, 6-2, the whole front row was that tall," Meggs said. "We knew if our blocks weren't there, our defense had our back and they did. Our defense played a great game and really helped us win that game. We were picked to lose against Carthage. We were picked to lose against Caldwell, and we were definitely picked to lose against Bellville."
Robinson's underdog status carried all the way to the state tournament, but its magic ran out in a three-set loss to Decatur, which went on to win its second straight championship the next day.
Even in the loss, though, Meggs said her team acquitted itself and enjoyed its time in the spotlight with the entire town behind it.
"It would have been nice to win, but that team was good," Meggs said. "They had five of their returning players from last year's state championship, and we played very well. We gave it all we had, and we left it all on the court. We were diving for balls. We came back after that game, and we had bruises and blood and everything. Just knowing we gave it our all gives you a good feeling."
Nothing is guaranteed in sports, but Robinson is in position to have another chance at a state run next season.
Ten of the 12 Rockettes who were on the state tournament roster will return, with only middle blockers Kimmi Estrada and Meggie Harwell graduating.
Meggs, for one, can't wait for next August.
"I'm just ready for it to be back," Meggs said. "We didn't like those 5:30 a.m. practices. We were like, 'Why do we have to be up here this early?' But I'm ready for it to be back. We're going to have a good team next year, and maybe people will have more confidence in us. I know we're going to go far if we have the right mindset."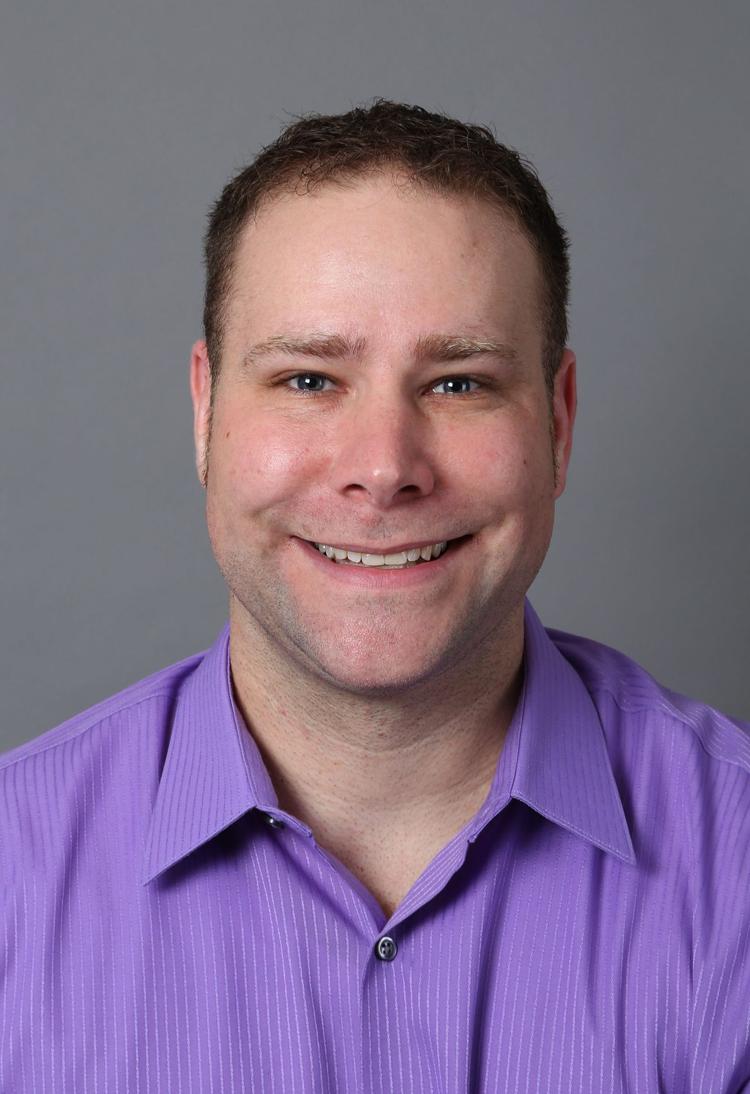 Coach of the Year: Jeff Cornell, University
When Jeff Cornell arrived at University six years ago, there was only one expectation on the volleyball court — losing.
The Lady Trojans had no history of doing anything else. Cornell wanted to change that, but he didn't have many players who understood the game. "When I got here the schedule was half-full, and the season was beginning," Cornell said. "It just didn't seem like it was all that important at University."
Slowly but surely, Cornell's message started hitting home to his team. The Lady Trojans began to win with more frequency, but it didn't all come together until this season. They ran off eight straight victories to notch their first-ever district title and take the No. 1 seed, and finish with a program-best record of 24-17.
For turning a team that expected to lose into winners, Cornell has been named as the Super Centex Coach of the Year. Robinson coach Kara Jones, who pushed her team to the state tournament for the first time in 43 years, was also strongly considered.
"It's very humbling. I was certain Kara was going to get that call," Cornell said. "She's been there two years, and she's done a phenomenal job of turning the program around and going to state. A lot of coaches greatly deserve this award. There are so many wonderful candidates around Central Texas, so I feel very honored that I was selected as the coach of the year."
Cornell can pinpoint the exact moment when he saw the expectations change.
After a four-set loss to Hutto early in the district season, "the tears just poured, Cornell said.
"I wasn't used to that. I was used to our girls having an expectation of losing. We spent almost an hour in the locker room consoling our athletes because they played a great game. Hutto just played a better game that night."
He saw some of the old habits of quitting and getting frustrated creep in during another district loss to Pflugerville Connally, but a conversation after that match got the Lady Trojans back on track mentally and they didn't lose again until the bi-district playoffs against a stout Bryan Rudder team that reached the regional final.
Cornell points out that he had plenty of help getting his team to the level it reached from his assistants Felicia Dimerson and Karen Ramirez, a pair of University graduates who returned to guide the next generation, and players like setter Melina Martinez and middle blocker Justice McGowan. He referred to the latter tandem as the fuse and dynamite for the Lady Trojans, respectively.
"It was a year that I wish didn't come to an end as abruptly as it did, but it was a great time," Cornell said. "I've got girls right now that can't wait for next season. So there's this hunger, and it's a delight to coach girls who want to play."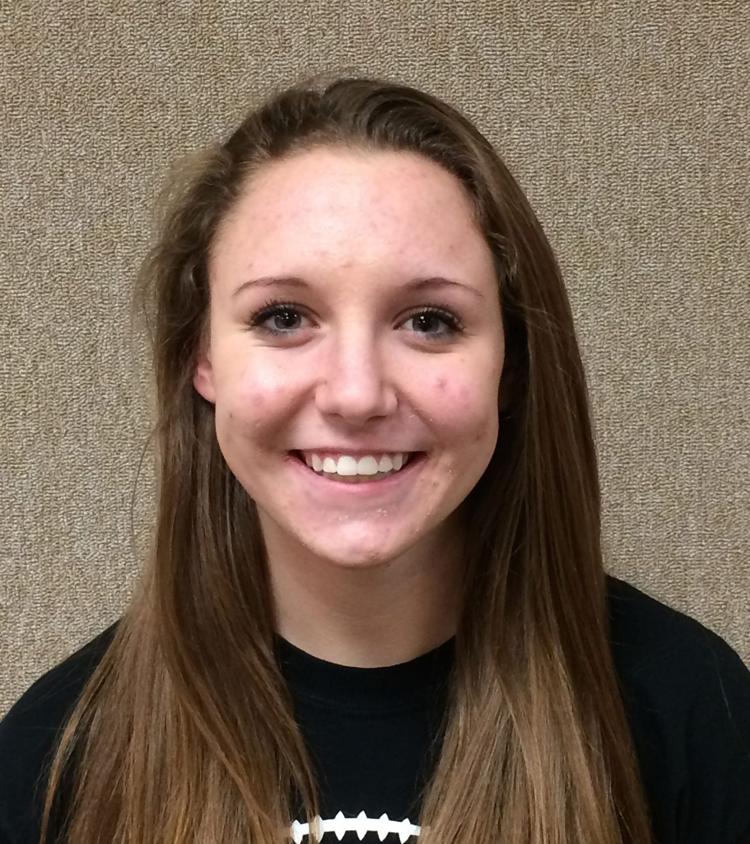 Newcomer of the Year: Haley Vaughn, Crawford
Replacing four-year setter starter Jordyn Villa, who helped lift Crawford to its first-ever state tournament in 2013, wasn't an enviable task.
But Haley Vaughn was more than up for it.
The freshman passed out 1,038 assists as the centerpiece of the Lady Pirates' offense to earn an all-state nod from the Texas Girls Coaches Association. She can add Super Centex Newcomer of the Year to her list of accolates.
"Haley is in the gym all the time," Crawford coach Jeff Coker said. "Her stepdad is a coach, so she's a gym rat. I hoped she'd be as good as she was, but she exceeded my expectations. Other coaches were amazed when I told them she's a freshman. They just thought she was a really good player."
Because of the amount of volleyball she plays outside of school, Vaughn has a maturity that isn't often seen at her age. She doesn't get rattled, and Coker pointed out one play that showed how good she can be.
The Lady Pirates were tied with Abbott at 19 in the second set. There was a tight ball at the net, and Vaughn went up and hit it to give Crawford the lead. It eventually won the set and the match in three.
"If we don't get that point and win that set, maybe the whole match goes differently," Coker said. "It was a big moment for her to step up."
The future looks bright for the Lady Pirates and Vaughn, but Coker said there are some areas he expects to see her grow over the next three years. She will need to take on more of a vocal leadership role and improve her defense, although Coker said she's already above average in that regard for a setter.
"She's just a great kid," Coker said. "She loves to play, loves to compete. When I told her she'd gotten the award, she got a huge smile on her face. She said it was a goal she set as a sixth-grader, and I thought that was really cool."
---
2014 SUPER CENTEX VOLLEYBALL TEAM
First team
Pos
Player
Cl.
Ht.
School
OH
Allye Beth Deaton
So.
6-1
Midway
OH
Kobi Gill
Jr.
5-7
La Vega
OH
Bailey Meggs
Jr.
6-0
Robinson
OH
Hailye Reynolds
Sr.
5-7
Groesbeck
OH
Sam Sanders
So.
6-1
Midway
MB
Kendall Johnson
Sr.
5-11
Lorena
MB
Justice McGowan
Jr.
5-11
University
MB
Jae Moore
Jr.
6-0
Frost
S
Rylie Fuentes
Jr.
5-8
Robinson
S
Kelsey Slechta
Sr.
5-8
Midway
L
Bailey Johnson
Sr.
5-4
Groesbeck
Player of the Year: Bailey Meggs, Robinson
Newcomer of the Year: Haley Vaughn, Crawford
Coach of the Year: Jeff Cornell, University
Second team
Pos
Player
Cl.
Ht.
School
OH
Britney Connally
Sr.
5-9
Mart
OH
Lexi Hall
Sr.
5-8
Gatesville
OH
Callan Holmes
Jr.
5-11
Lorena
OH
Allison Jones
Sr.
5-9
Midway
OH
Summer Knowles
Jr.
5-11
Live Oak
OH
Jaycee Williams
Sr.
5-11
Crawford
MB
Mikaela Harrison
Sr.
5-10
Vanguard
MB
Jacie Janek
Sr.
6-0
Valley Mills
MB
Leia Sefcik
Sr.
5-11
West
S
Mikaela Heckmann
Sr.
5-7
Gatesville
S
Melina Martinez
Sr.
5-5
University
L
Maddie Miller
So.
5-3
Lorena
Honorable mention: Madison Beesley, Bruceville-Eddy; Sadie Hopkins, Kassidy Munden, Heather Rodgers and Hannah White, China Spring; Caroline Ross, Crawford; Hillaree Schwartz, Frost; Kayla McGiboney, Gatesville; Sarah Alston and Samantha Sloan, Groesbeck; Jamie Jones, Bailey Keith and Natalia Stringer, Live Oak; DeEthel Davis and Savannah Freeman, Mart; Avery Rhodes and Mattie Ross, Midway; Lauren Driver, Moody; Mallory Albers, Kylee Benton and Shyan Schulte, Reicher; Brittnie Dunn and Taylor Johnson, Robinson; Katlynn Kaminski, Audrey Miles, Hope Scales and Allie Watson, Teague; Lexi Newman and Sarah Williams, Vanguard; Kenna Bing, Brook Browder, Sarah Jares and Kelsey Snokhous, West
---
First-team profiles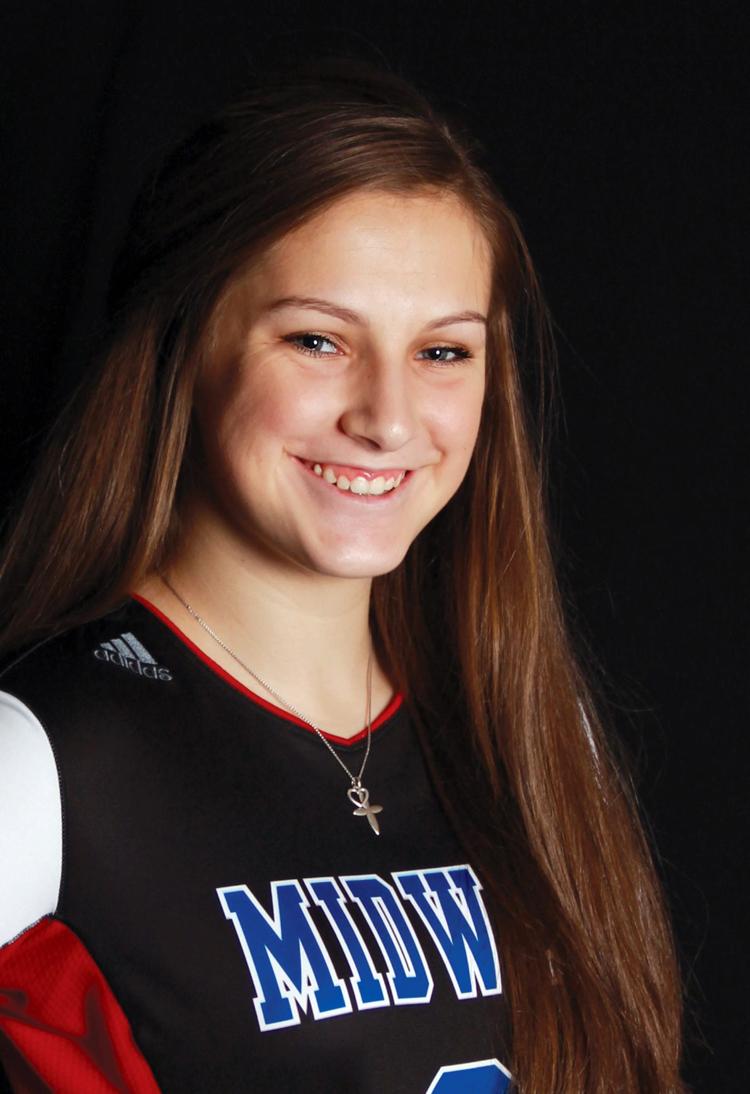 12-6A MVP piled up 451 kills, 481 digs while hitting .301
17-4A MVP equally effective from every spot on court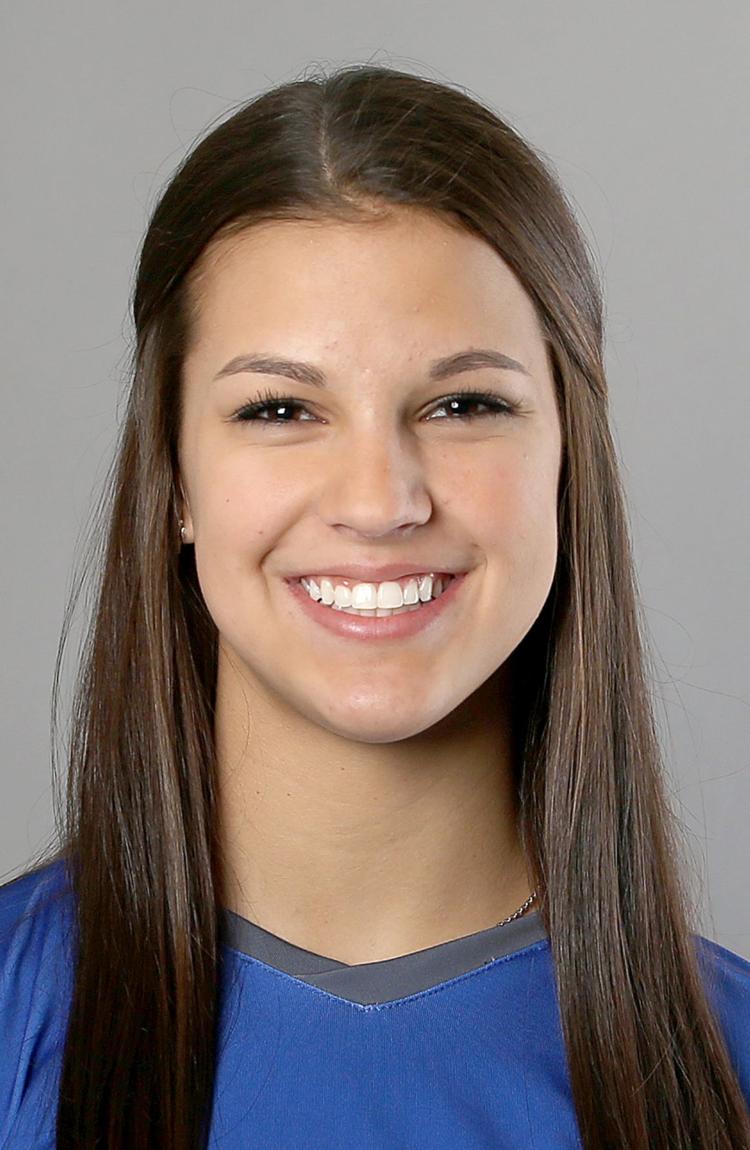 Player of Year led team to state with 517 kills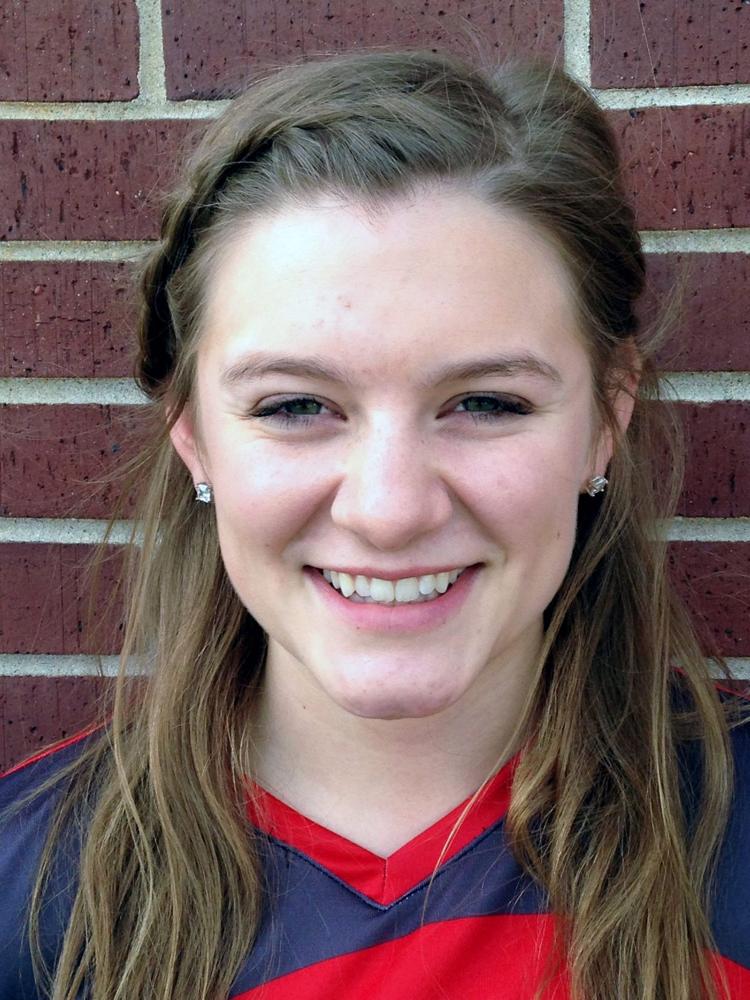 All-around threat had 385 kills, 512 assists, 514 digs, 31 aces
Prolific hitter pounded out 517 kills at .360 clip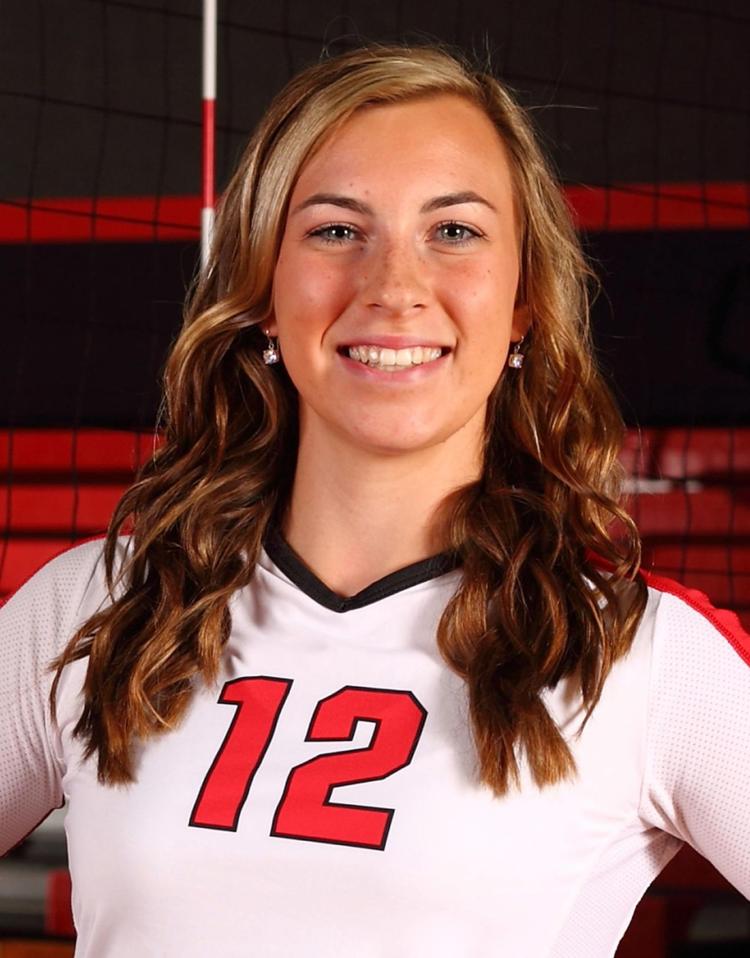 Two-time first-teamer was 17-4A blocker of year
Helped team to 1st-ever district title with 267 kills, 67 blocks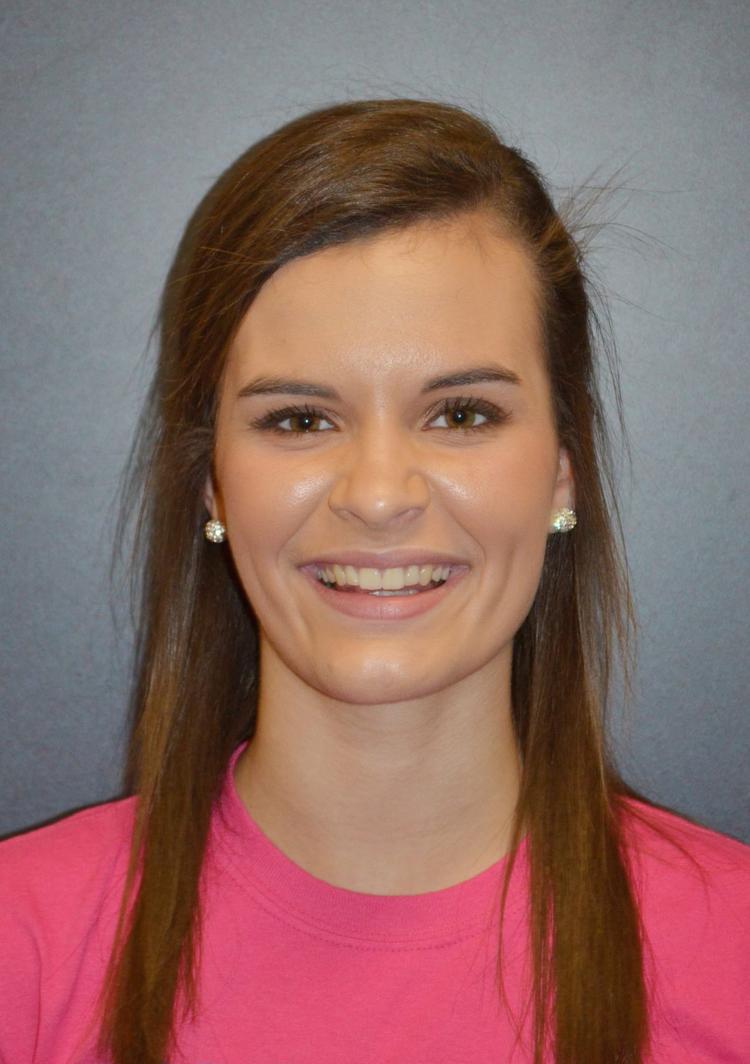 12-2A MVP had monster year with 469 kills, 144 aces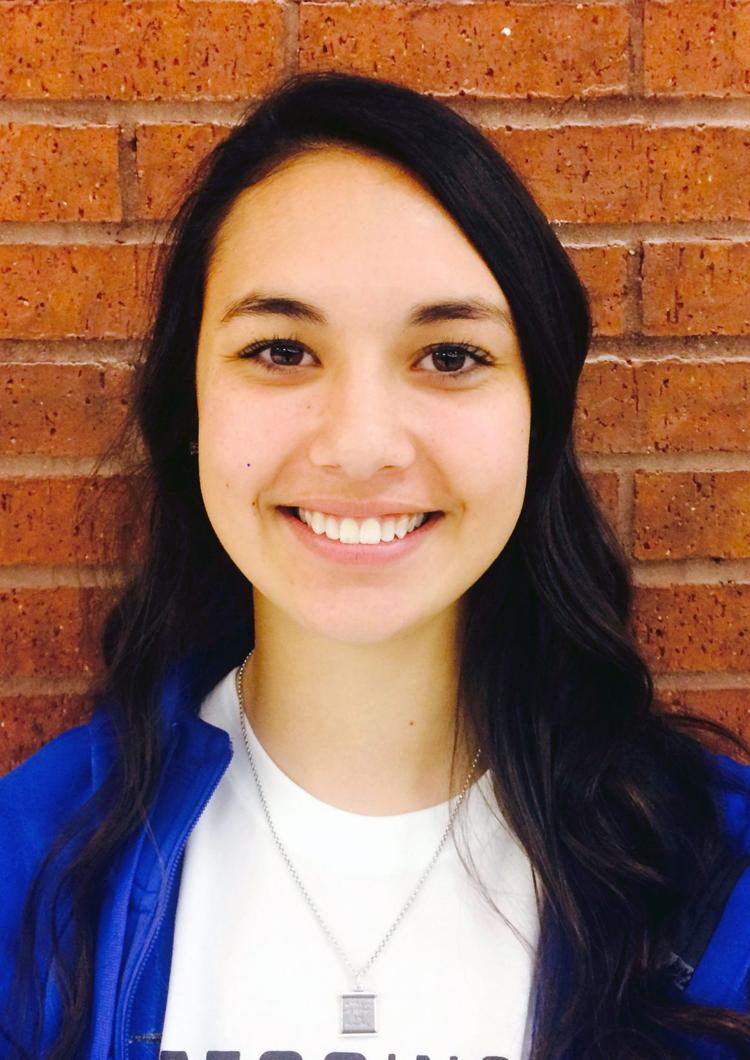 Ran show for state team, closed season with 1,053 assists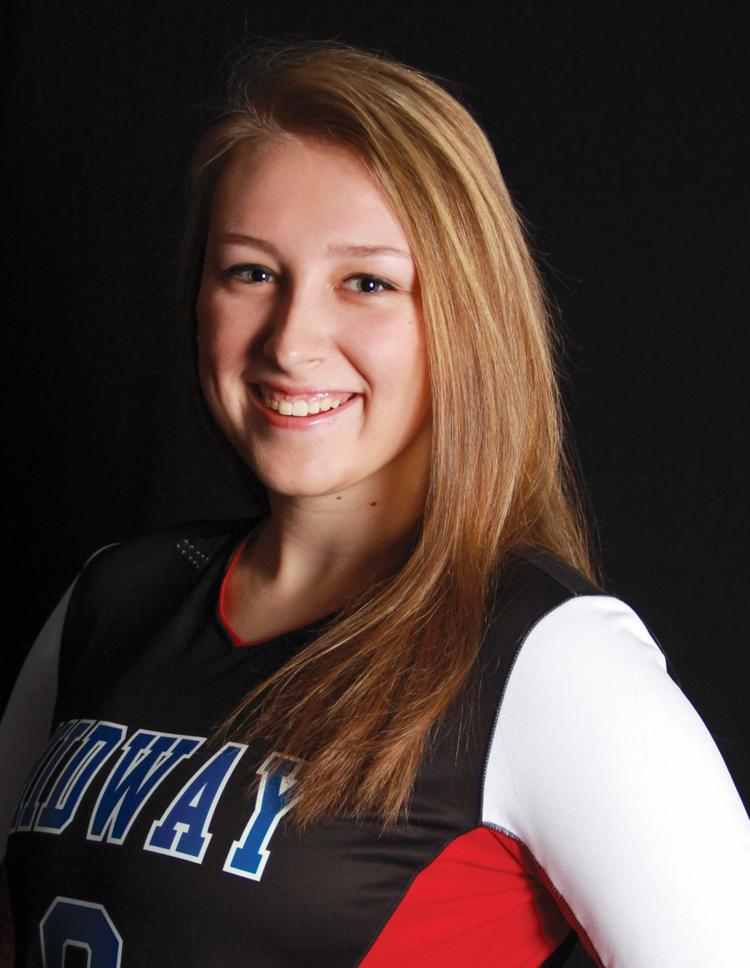 Led state in assists with 1,445, added 244 digs, 75 kills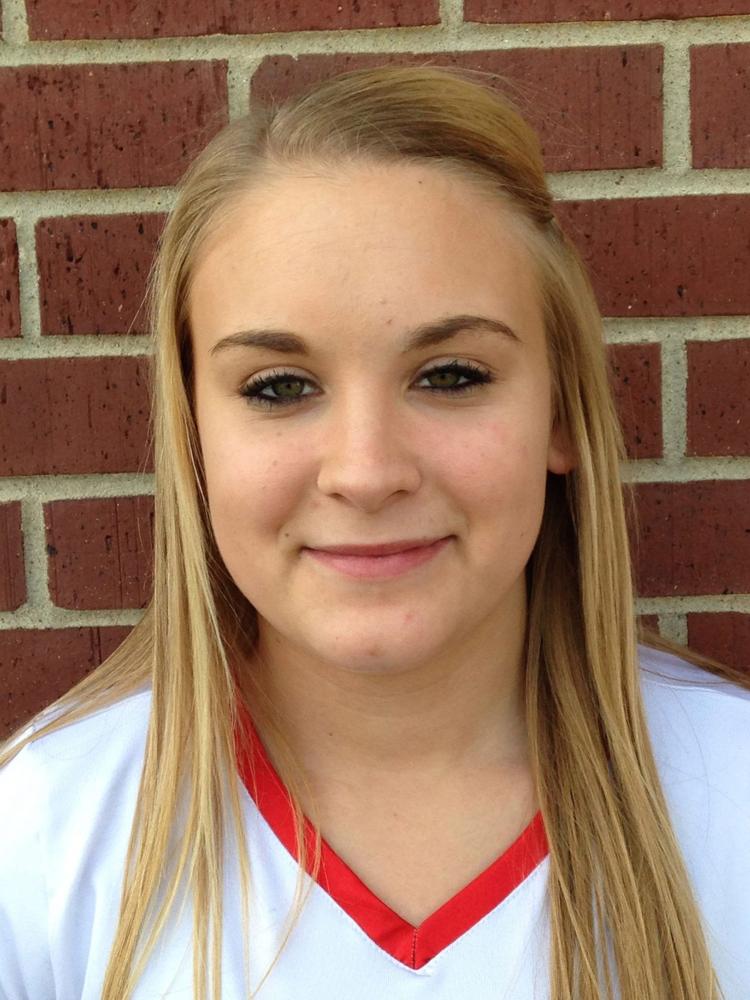 Back-row anchor for Lady Goats picked up 724 digs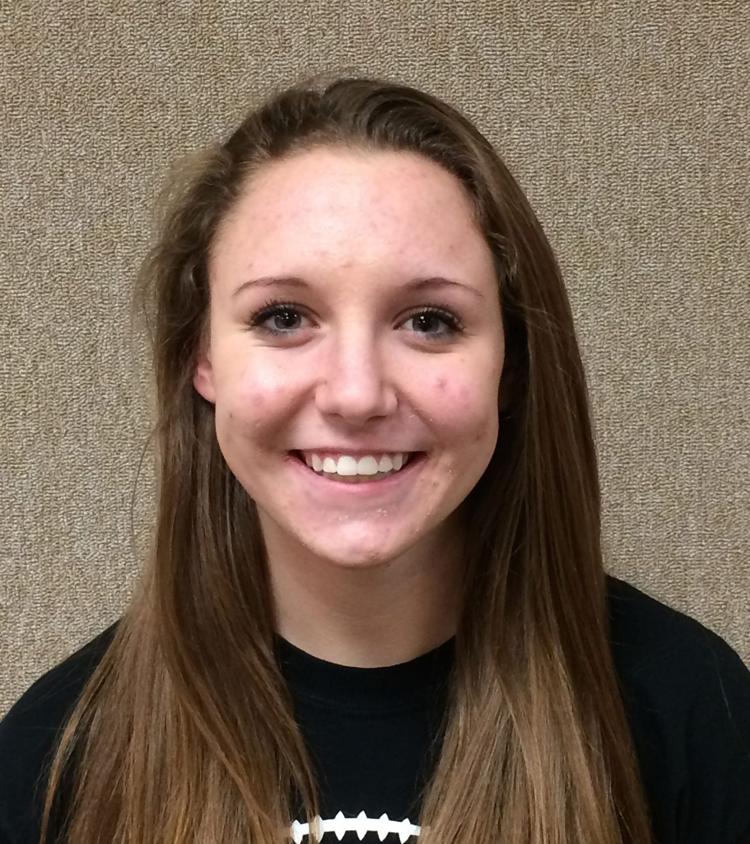 Played with maturity of older setter to dish out 1,038 assists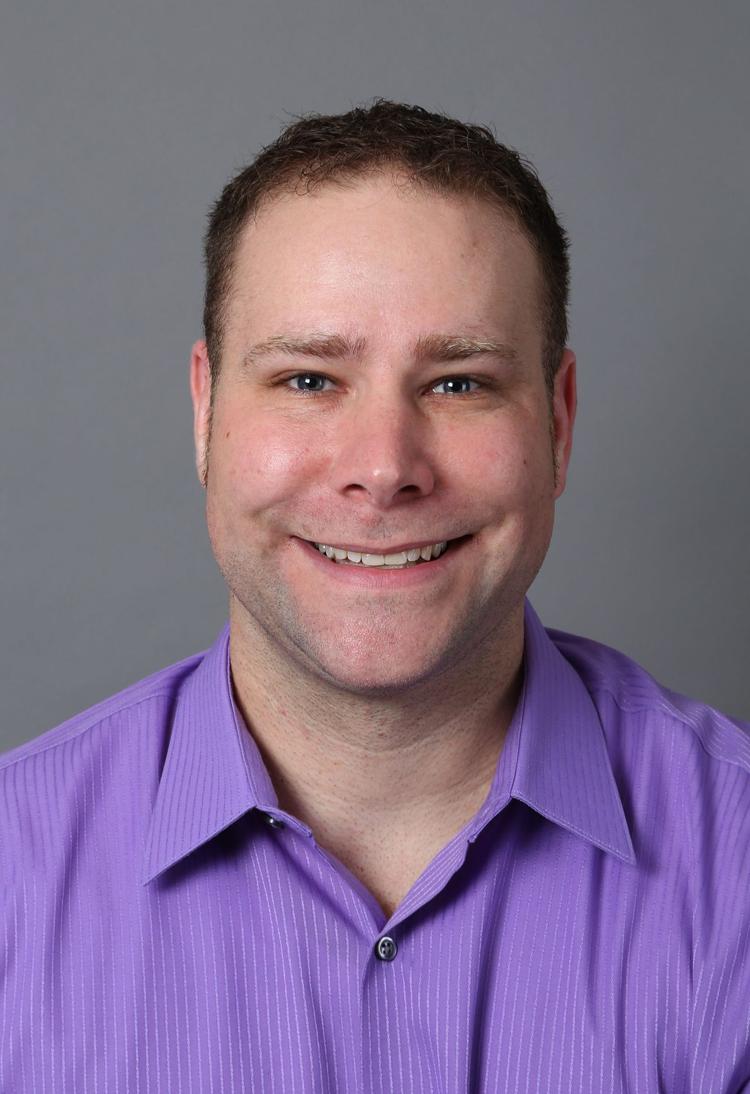 Lifted perennial doormat to 1st district crown