Taylor Ellis was hurting.
That November day in 2013 was accompanied by more than its share of physical and emotional agony. Ellis broke her ankle in multiple places while sliding into second base on an all-turf field during a select tournament. The initial prognosis looked grim. Unfortunately for Ellis, the doctors weren't paraphrasing the announcer from the old Six Million Dollar Man TV show: "We can rebuild her — better, stronger, faster."
In the end, doctors rebuilt Ellis' ankle as much as they could, installing nine screws and two plates. It was up to Ellis to do the rest.
"I worked tremendously hard," Ellis said. "I remember a few times where I just kind of believed what the doctors were telling me. They said I was never going to play like I had before. I started to believe that a little bit. But through my parents, my family, my coaches and my friends, and God, it helped me get through that rough time."
After missing nearly the entire 2014 season, Ellis returned on a full-time basis this year. The Midway junior shortstop mixed a heaping dollop of grit and determination to actually come back better than ever. She torched pitchers for a .531 batting average and a .639 on-base percentage, scoring 46 runs, driving in 39 and even showing off a little speed with 17 stolen bases. The coaches of District 12-6A named her as the co-MVP of the district, and now she's added the Tribune-Herald's Super Centex Player of the Year honor for good measure.
If the Trib handed out a Comeback Player of the Year honor, she'd have been a home run pick for sure.
"When she first came back at the end of (the 2014) season, it was a struggle for her," said Michelle Edwards, Ellis' former coach at Midway. "Not knowing in the back of her mind if her ankle would ever be the same way again. She didn't know if she'd have the mobility, even though she never said that. … She's a true testament to perseverance. And not just perseverance, but persevering at a very high level."
Despite playing full time for the first time since her freshman season of 2013, Ellis displayed the steadiest bat in a potent Pantherette lineup. The Baylor commit struck out only twice in 100 plate appearances, and was a near-lock for a multi-hit outing every game.
"You could pretty much guarantee a hit or two from Taylor," Edwards said. "She didn't hit as well at the end of the year as she did at the beginning, didn't finish like she wanted. But she was still hitting over .400 that last part of the season, still was one of our best hitters. When she has a slump, her slump is still pretty dang good."
Ellis was most proud of the way the Midway team pooled their resources as a one-for-all sisterhood this season. Asked about the Pantherettes' turning point, she didn't hesitate. She had an exact date teed up.
"March 24th. When we played Belton (the first time)," Ellis said, matter-of-factly. "March 24th was a day we were looking forward to for a long, long time. They'd beaten us three out of the four times we'd played them since my freshman year. Our rival school in every sport: football, baseball, basketball, softball. So coming up to that date we're all like, 'March 24th, March 24th.' So now that date — well, it's my brother's birthday also — but it's ingrained in my head."
Midway defeated Belton that day, then topped the Lady Tigers a second time in Belton. The Pantherettes boomed through the first three rounds of the playoffs before dropping a one-run battle with Lake Travis in the regional semifinals.
But after a first-round exit the year before, it was clear that both Midway — and Ellis — were back. And Ellis reveled in every second of it.
"Since the game was taken away for a while, it makes me appreciate it a lot more," Ellis said. "Every time I put on my cleats on, every time I put my uniform on, it can be taken away just like that again. So I think my appreciation for the game has grown so much over the past few years. I've matured a lot. … I have to keep striving to get better and better every day."
Coach of the Year: Clint Zander, Bosqueville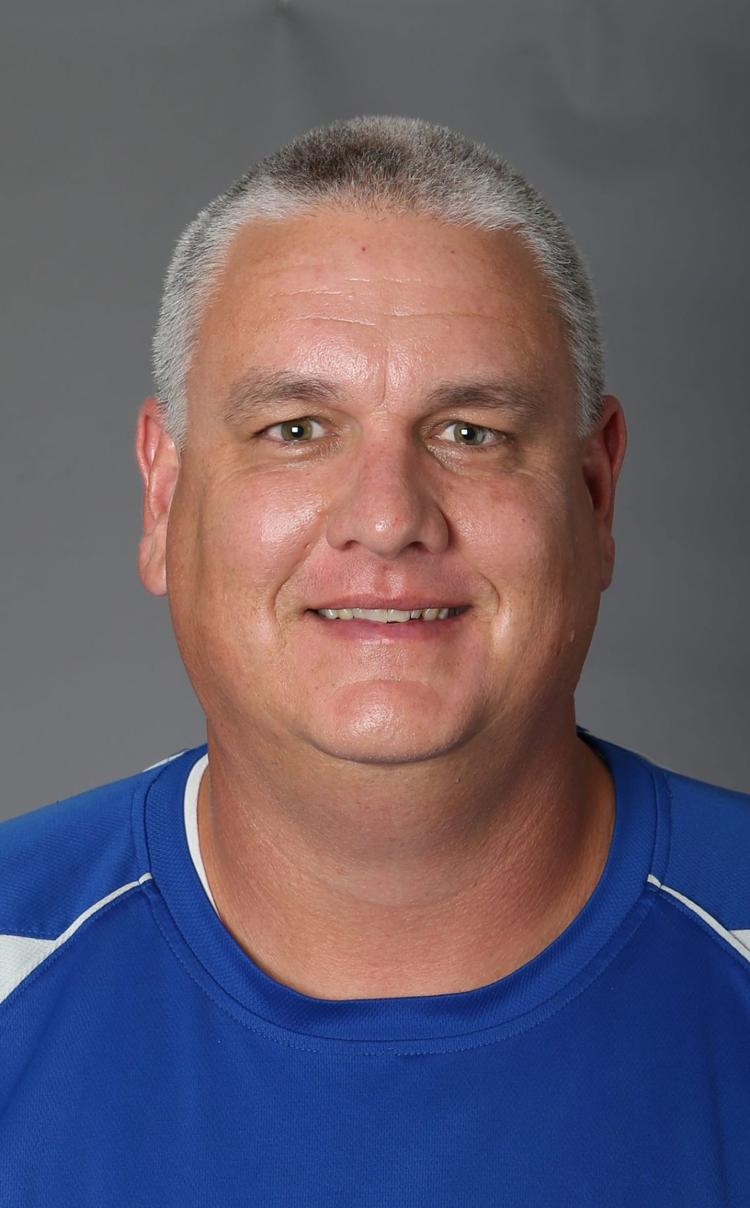 Not every coach opts to put it out there. Some go out of their way to avoid talking about it.
Bosqueville's Clint Zander took it the other way. From the get-go, he made it clear: We're playing for state. Anything less will be a disappointment.
"Our expectation was to be in Austin, and I made that clear from the beginning of the season," Zander said. "Before we ever stepped on the field we talked about it in the stands. That was the expectation, and I think that might have been part of why we didn't perform real well in the middle of the year. Maybe I put too much pressure on them. We had shirts made that had the day of the state game on it. So that was definitely our goal from the beginning."
Ultimately, that tunnel vision served the team well, even if the road to Austin presented more detours than planned. For his direction in navigating that winding path, Zander is the Trib's Super Centex Coach of the Year, for the second time in his career.
It wasn't easy for the Lady Bulldogs by any stretch. Due to some ill-timed toe stubs, they ended up finishing third behind Crawford and Moody in the ever-rugged District 10-2A. Then they were immediately pushed to the edge of the cliff in the first round of the playoffs, as Goldthwaite pushed the Lady Bulldogs into a four-run hole in the second game of the series.
Bosqueville battled back to win, and that jump-started all the momentum the team would need. The Lady Bulldogs won the next four series against four district champions, including sweeping a pair of games from their rival Crawford.
In the regional final against Trenton, they weathered a 10-inning marathon in the clincher before senior Cy'Andria Newton delivered a clutch, game-winning triple.
Suddenly, Austin wasn't just a battle cry anymore.
"We thought we had the capability of being there, and after finishing third in district and being able to go through the bracket that we did," Zander said. "We beat four district champions to make it there, and 17 innings of a regional final. Two games, 17 innings, and to win two one-run ball games and have a senior in Cy'Andria Newton come through, that's special for you. They're a special group."
Newcomer of the Year: Kathryn Reed, Axtell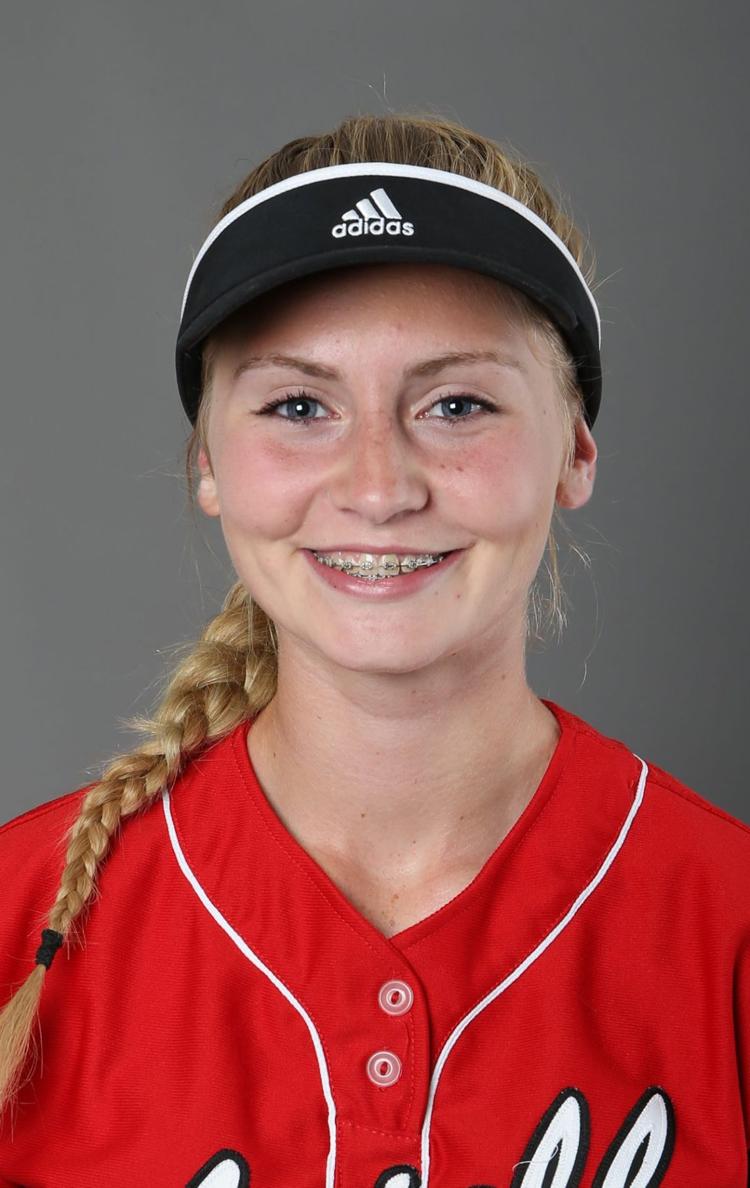 Whenever Axtell coach Kevin Engelbrecht drives by the home of his freshman pitcher, he always has the same reaction. He smiles.
He can't help it. That's because 99 percent of the time, no matter the time of day, Kathryn Reed is outside in the yard, pitching to her dad.
"I'd had Kathryn in my camp before, so I'd watched her and was encouraged by her potential," Engelbrecht said. "But never did I think she'd have the impact that she did. She's a kid who is going to put in the work."
All those pitching sessions with Papa paid off like a jackpot this season. Reed, the Trib's Super Centex Newcomer of the Year, racked up 16 wins in the circle and struck out 189 batters, plus added a .453 average and 26 RBIs at the plate.
Not bad for a self-proclaimed former Little League benchwarmer.
"I did T-ball, and I couldn't stick with anything when I was little," Reed said. "So I quit. But I wanted to get back into it, and I did when I was 10. It was when people first started pitching to you, and I was horrible. I'm pretty sure I didn't swing the bat that year."
Through plenty of repetition and elbow grease, Reed eventually found her groove. What Engelbrecht most appreciates about Reed's tireless desire to improve is that she does it with a team-first mindset.
"She's not selfish. It's not just about her getting better for herself," the coach said. "She wants her improvement to have a positive impact on the team."
Reed knows that round chalk outline in the middle of the diamond is a circle of attention. But she's willing to embrace the pressure.
"I push myself to get better, but it's more that I want my teammates and coaches to trust me," Reed said. "If they want to put me out there in a very stressful time, that they can trust me going out there."
---
2015 SUPER CENTEX SOFTBALL TEAM

First Team

Pos
Player
Cl
Avg
RBIs
School
C
Blayne McGhee
Sr
.556
35
Gatesville
1B
Kristen Green
Jr
.400
41
Robinson
2B
Samone Jennings
Jr
.434
39
Bosqueville
SS
Taylor Ellis
Jr
.531
39
Midway
3B
Ashton Chambers
Jr
.610
33
Crawford
OF
Bekah Alcozer
Sr
.424
31
Belton
OF
Rhein Trochim
So
.464
N/A
Midway
OF
Aaliyah Lewis
Jr
.388
33
Bosqueville
UT
Amber Fuchs
Sr
.566
N/A
Lorena
DH
Maddison Kettler
Jr
.578
14
West
Pitcher
Cl
W-L
ERA
School
Sidney Holman
Jr
21-7
1.33
Belton
Chandler Smith
Sr
12-2
1.17
Vanguard
Morgan Ling
Jr
17-2
0.92
Midway
Lizzie Donaldson
Jr
16-6
1.74
Bosqueville
Savanah Martinez
Jr
20-4
1.24
Riesel
Player of the year: Taylor Ellis, Midway
Newcomer of the year: Kathryn Reed, Axtell
Coach of the year: Clint Zander, Bosqueville

Second Team

Pos
Player
Cl
Avg
RBIs
School
C
Hillaree Schwartz
Jr
.641
30
Frost
C
Brittany Frillou
So
.364
41
Axtell
1B
Kailey Leighty
Sr
.333
26
Bosqueville
2B
Caitlyn Jones
Jr
.487
28
Belton
SS
Lexi Newman
Jr
.556
19
Vanguard
3B
Angel Pina
Sr
.600
31
Axtell
OF
Logan Lacina
Jr
.410
23
Crawford
OF
Kristen Jares
Jr
.419
31
Reicher
OF
Jordyn Baugh
So
.415
20
Robinson
DH
Kinnidy Markum
Fr
.494
42
Crawford
UT
Sophie Wideman
Fr
.448
32
Midway
Pitcher
Cl
W-L
ERA
School
Kylee Benton
Jr
19-6
1.49
Reicher
Hannah Wolfe
Jr
18-4
0.99
Robinson
Danielle Nors
So
17-3
1.91
West
Paige McNeely
Jr
17-5
1.33
Moody

Honorable mention

Alex Turner, Axtell; Brittany Bass, Shelby Hitt, Skylar Steward and Bethany Edwards, Belton; Cy'Andria Newton, Bosqueville; Sloan Springfield and Gabby Valdez, Cameron Yoe; Joanie Kohlscheen, Crawford; Morgan Payne, Kelsie Murie and Bethany Baker, Lorena; Cheyenne Thompson, Mexia; Taylor Mordecai and Haley Moore, Midway; Kayley Hale and Emily Bounds, Moody; Kelsey Childs, Megan Mendiola and Katie Guffey, Reicher; Erin Kadlacek, Riesel; Taylor Stephens and Makenzi Dawson, Robinson; Kiley Persons, and Katlynn Kaminski Teague; Kathryn Smith and Kayla Haberman, Vanguard; Cassie Pavlas, Emeri Eubanks, Haley Webre and Carigan Suggs, West
---
First-team profiles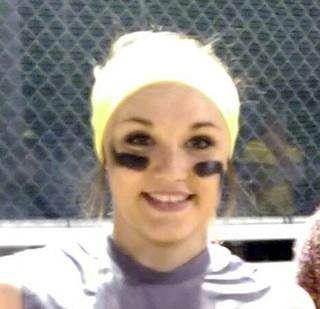 BLAYNE McGHEE
17-4A MVP smashed area-high 10 home runs for Gatesville.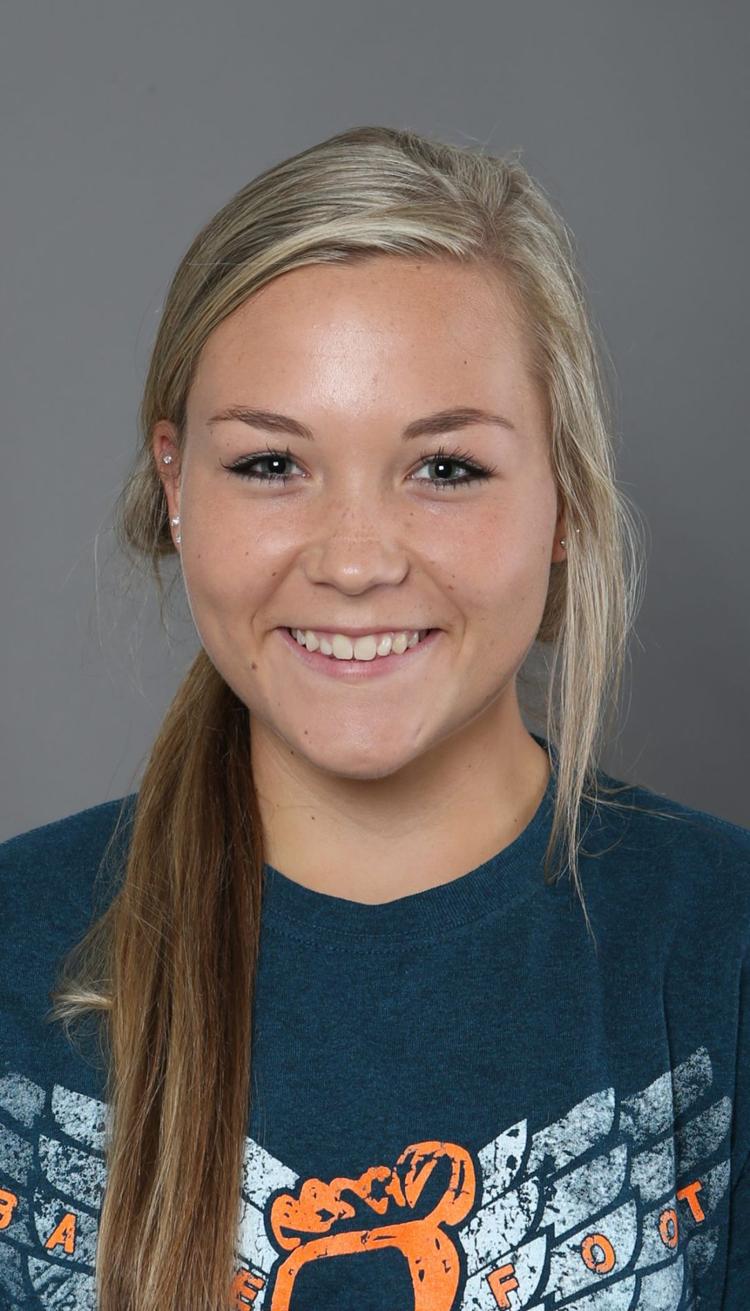 KRISTEN GREEN
Slugger tagged 9 homers among her 35 hits for Rockettes.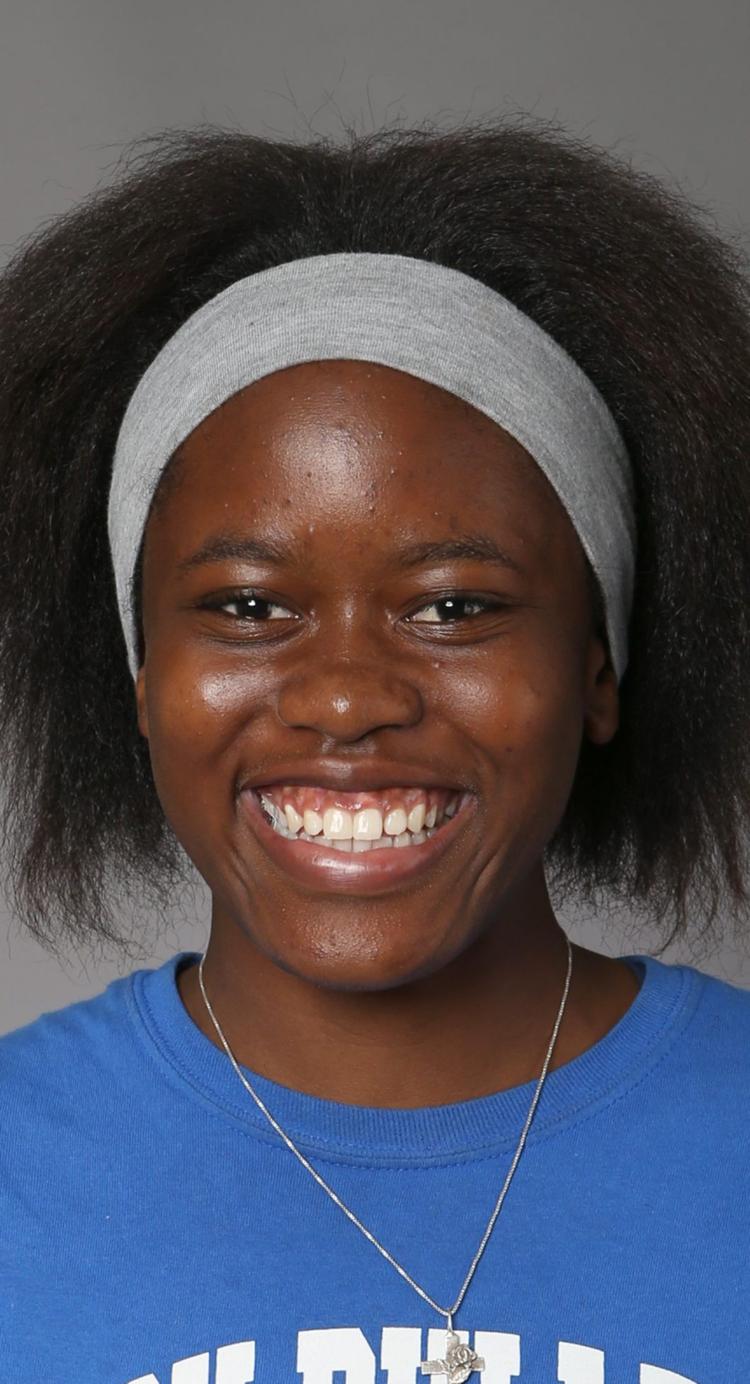 SAMONE JENNINGS
District off. MVP wielded a mighty bat, and scored 43 runs.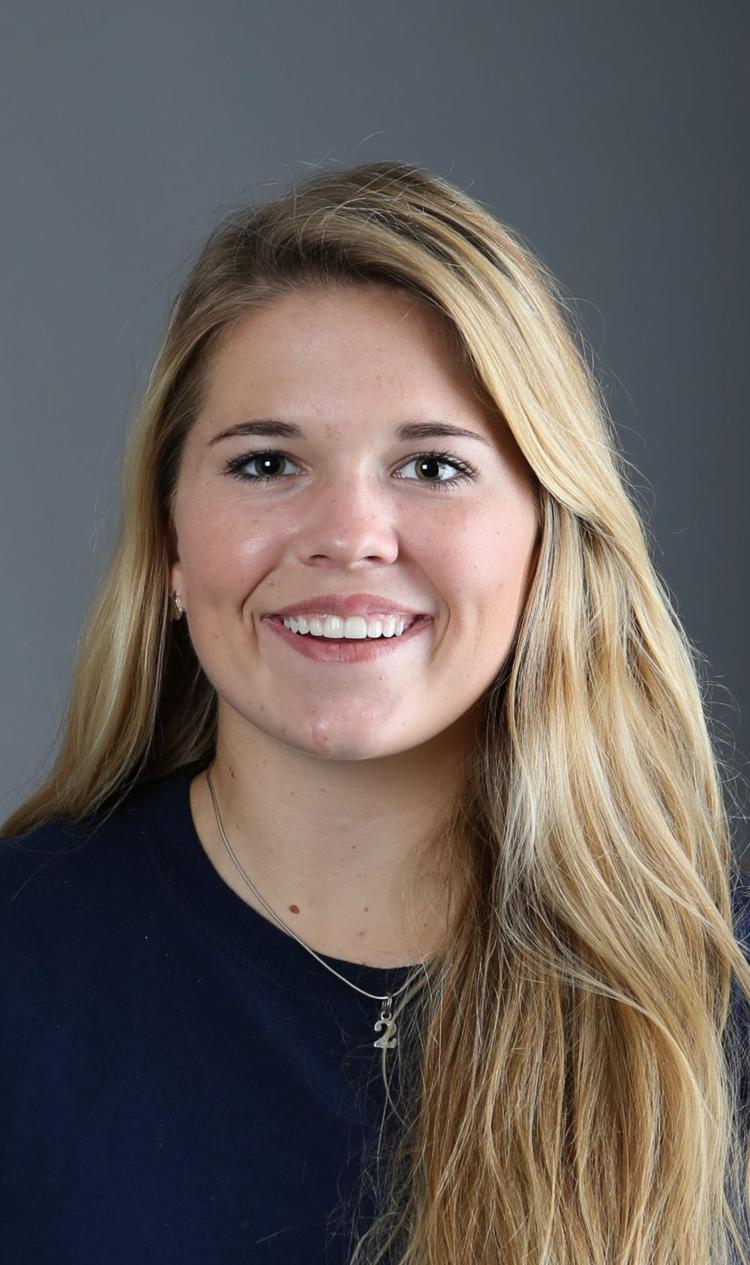 ASHTON CHAMBERS
State tourney vet ripped .610 average, went 17-5 in circle.
BEKAH ALCOZER
UT signee was major spark for Lady Tigers, accounting for 62 runs.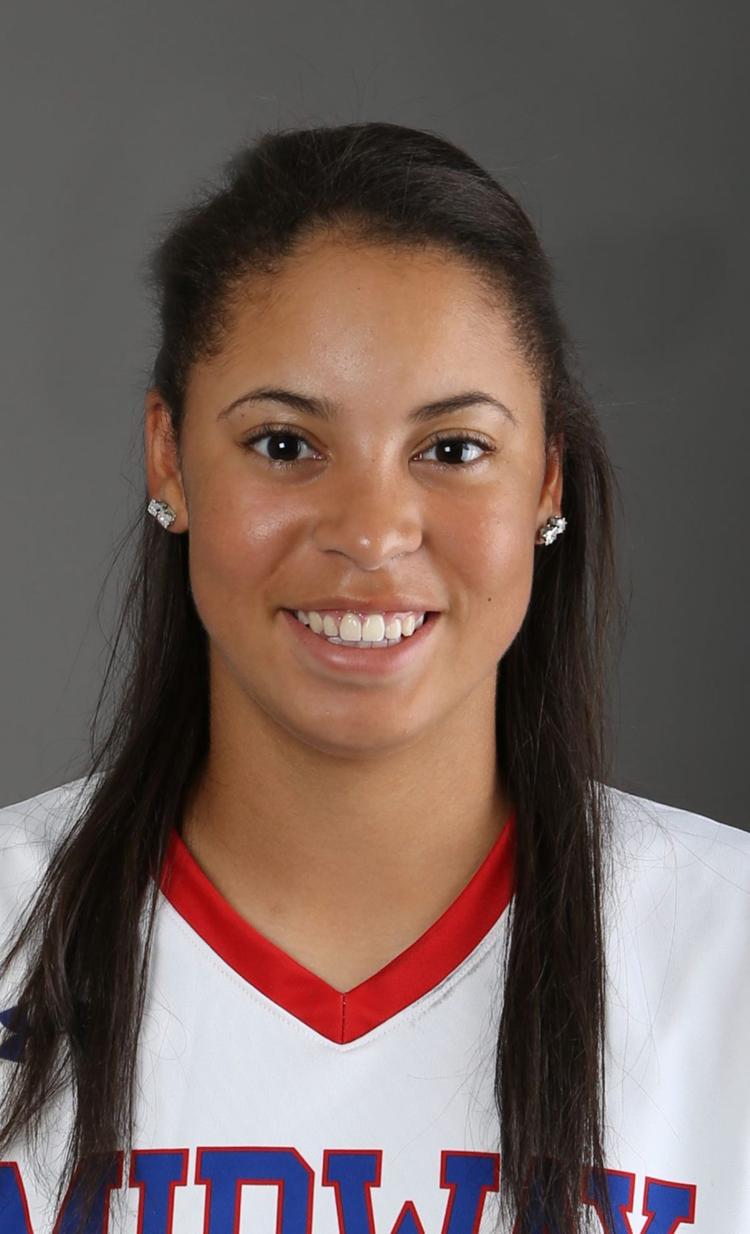 RHEIN TROCHIM
Speedy tablesetter stole 40 bags, won 12-6A off. MVP honor.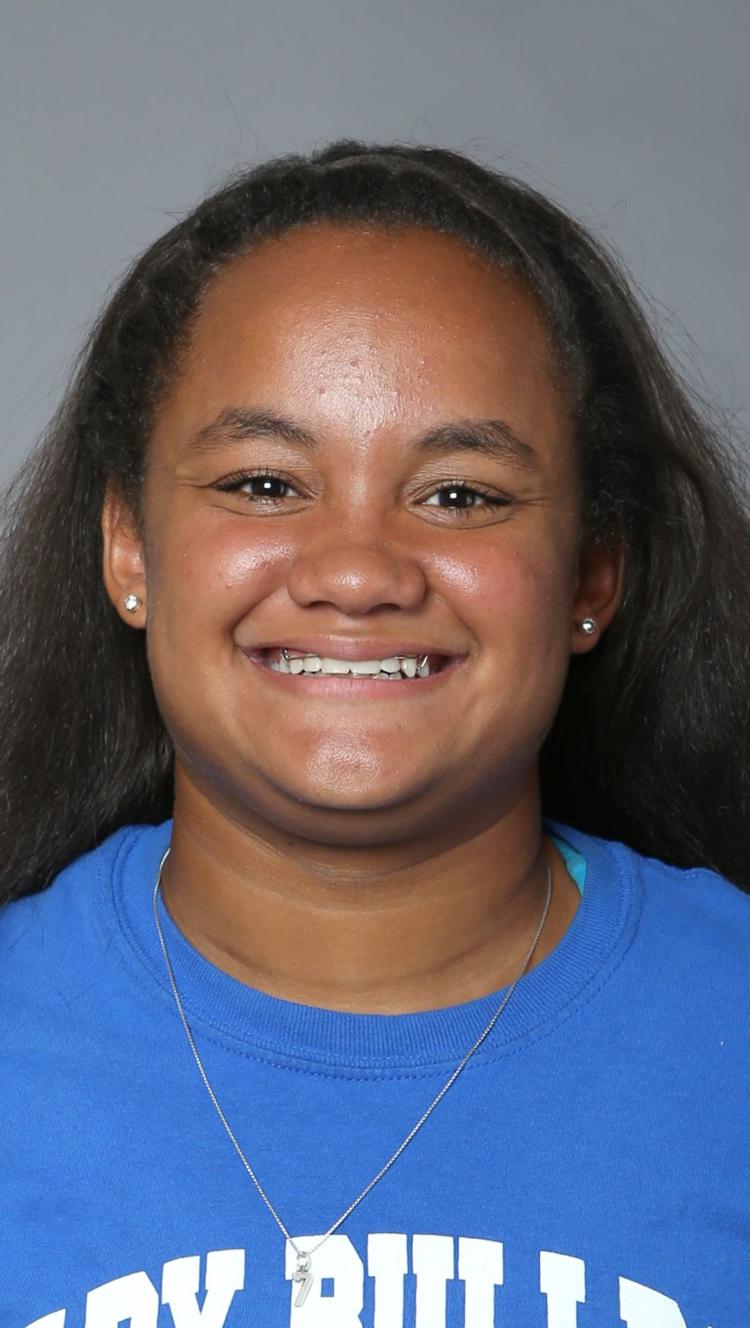 AALIYAH LEWIS
10-2A def. MVP hurt teams with glove and bat, belting 31 hits.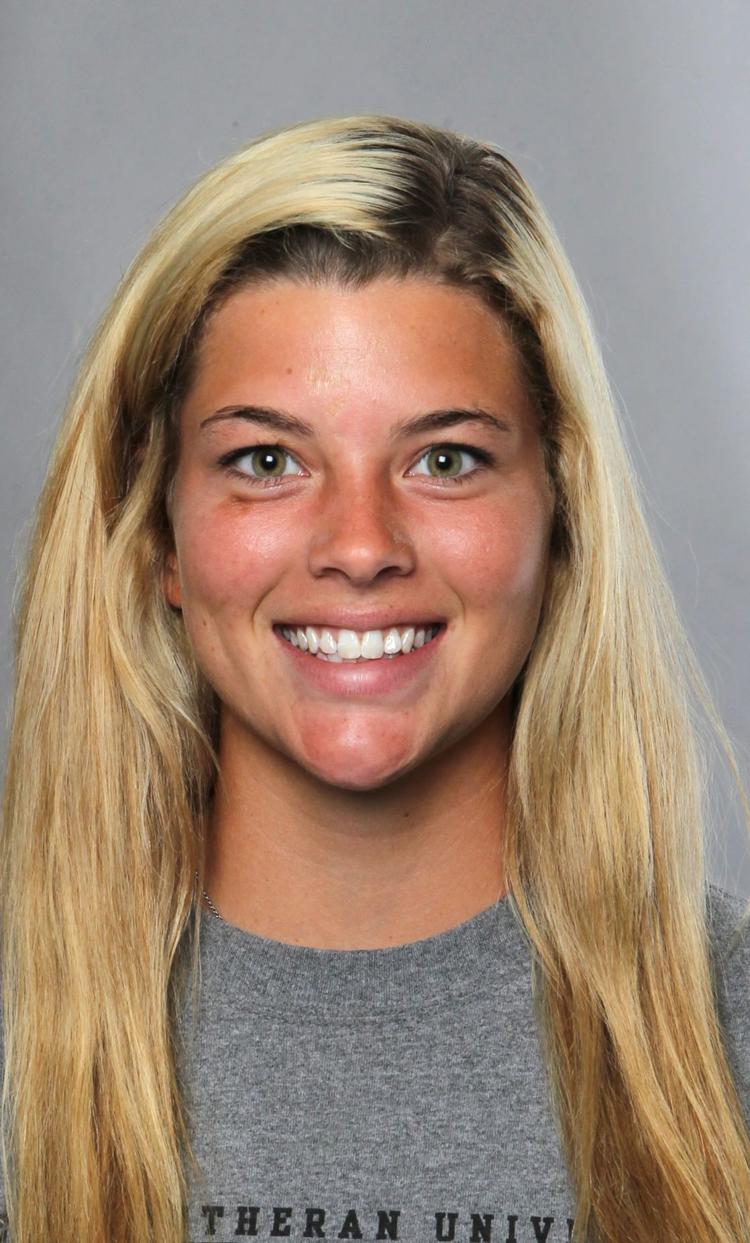 AMBER FUCHS
District offensive MVP never struck out all year, hit .566.
MADDISON KETTLER
BU commit ignited offense, producing 46 runs, 24 steals.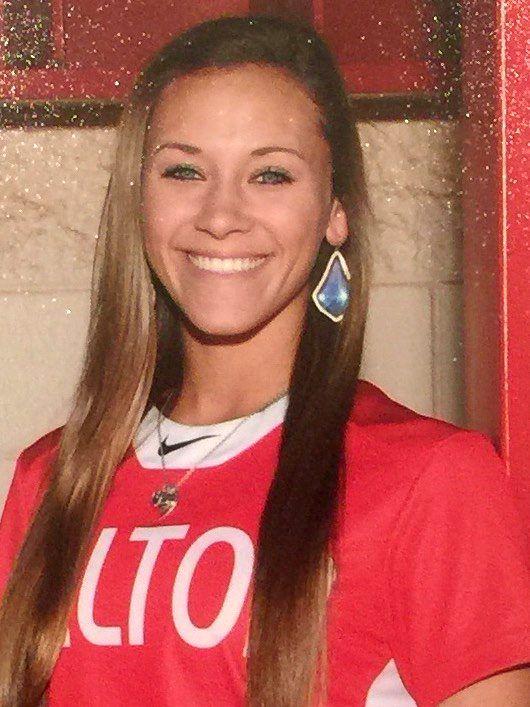 SIDNEY HOLMAN
Gifted ace spun three perfect games, whiffed 241 batters.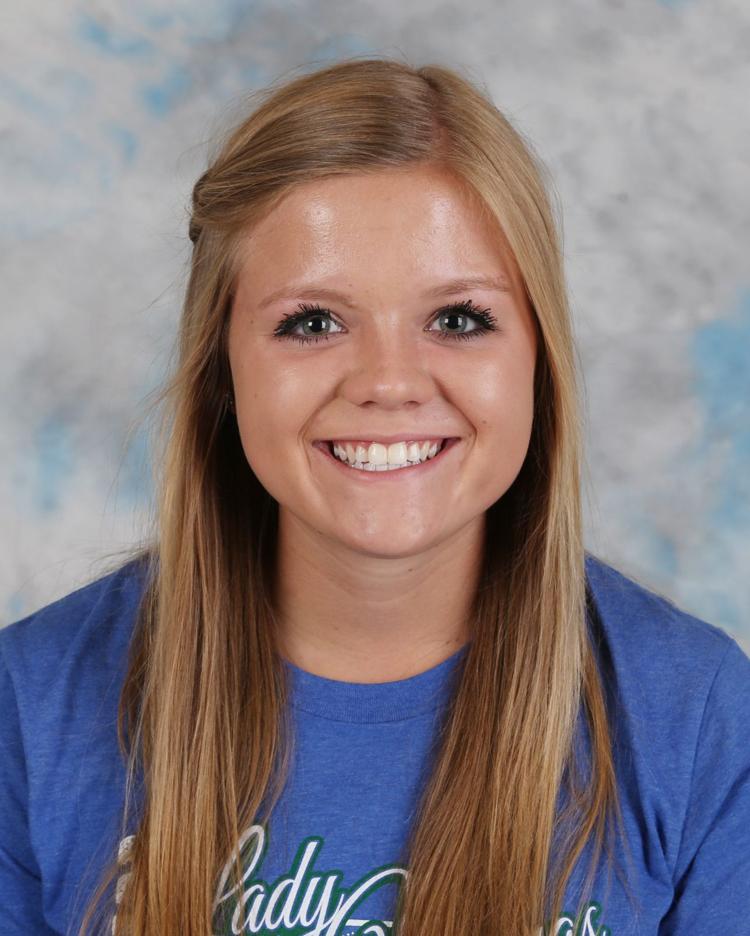 CHANDLER SMITH
TAPPS all-state pitcher has made state tourney twice.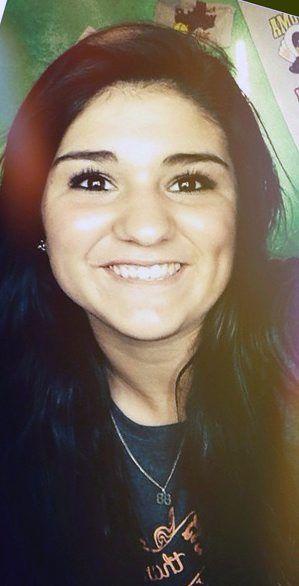 SAVANAH MARTINEZ
Won 20 games in circle, added 9 HR as team's top hitter.
MORGAN LING
Opposing hitters had hard time solving ace, hitting .198 on season.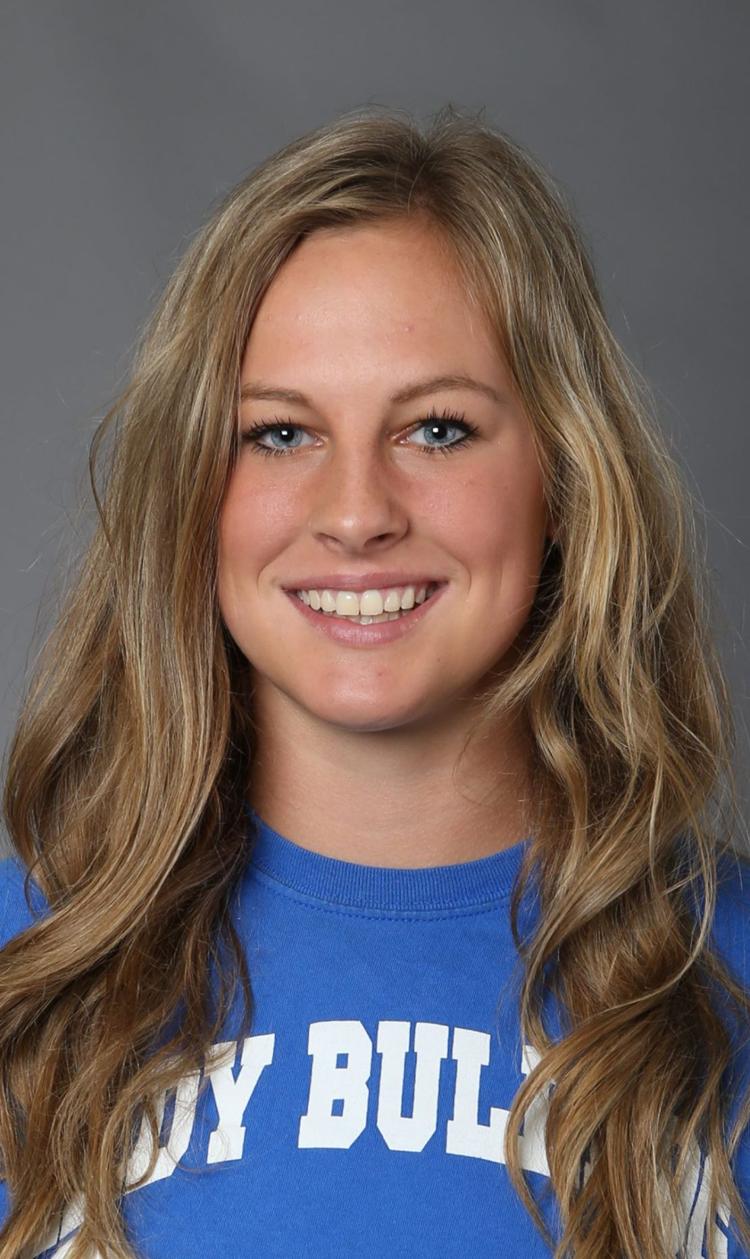 LIZZIE DONALDSON
Workhorse directed state run with 196 strikeouts, 16-6 record.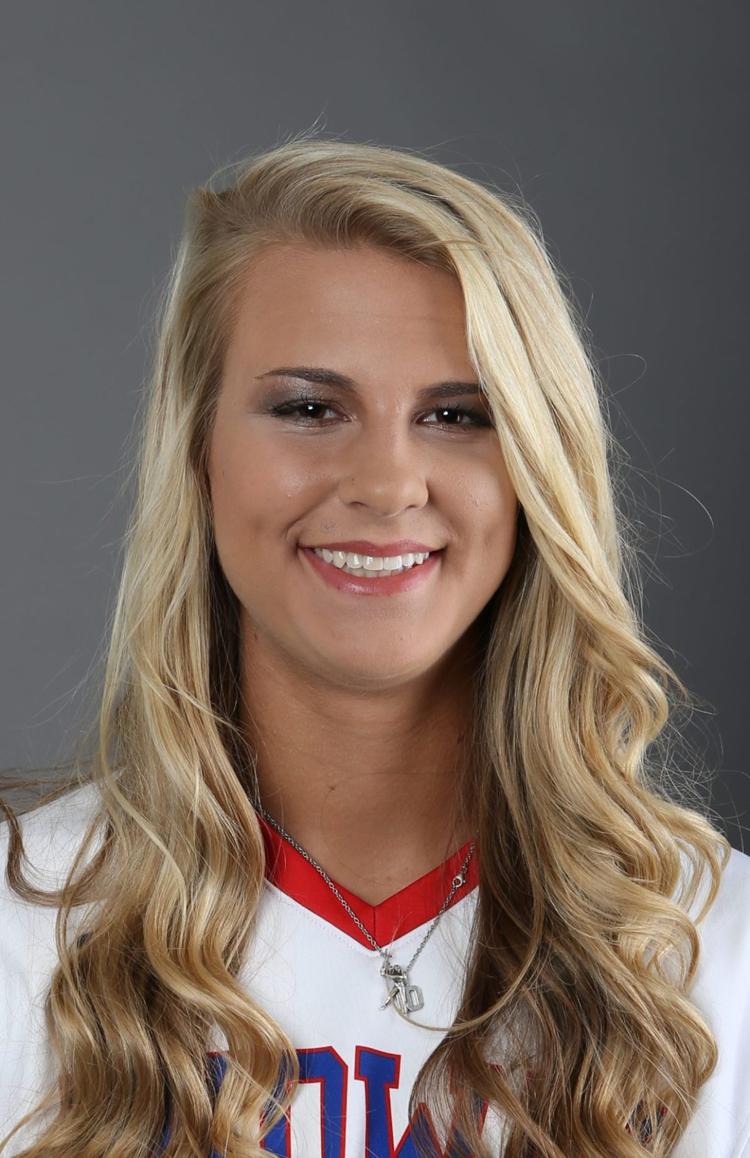 TAYLOR ELLIS
12-6A co-MVP showed steady bat, striking out only twice.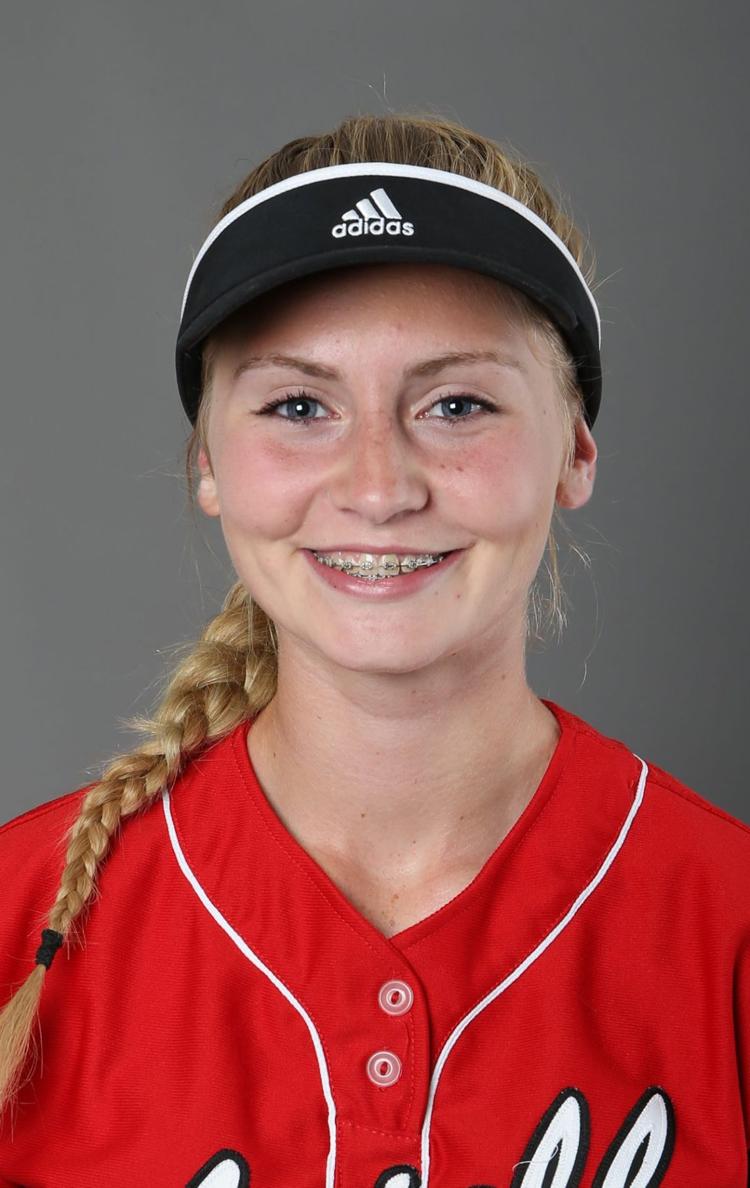 KATHRYN REED
16-2A MVP made easy transition to varsity, striking out 189 batters.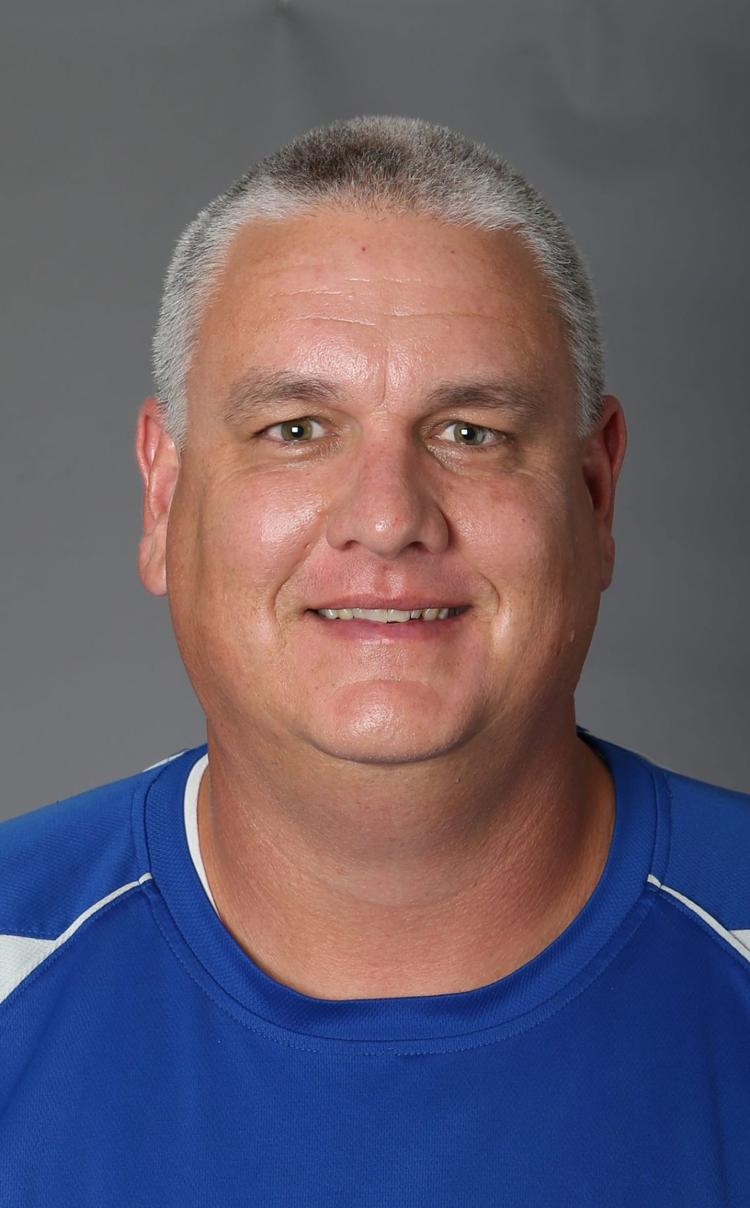 CLINT ZANDER
Veteran coach adeptly presided over state chase.