For Kathryn Reed, pitching is an art. It's mixing in a variety of pitches to keep the batter off-balance, sometimes even making up a pitch and wondering what effect it will have. It's a way Reed expresses herself in the circle, building off the confidence gained from her Axtell teammates behind her in the field.
"It's a tough job to carry," Reed said. "It makes me feel proud to carry so much pressure and have all the trust of my team in my hands. It just gives you that confidence."
Four years ago, Reed was the Tribune-Herald's Super Centex Newcomer of the Year after she finished with 16 wins in the circle and 189 strikeouts. Now, having just completed her senior season, Reed has been named the Trib's Super Centex Player of the Year after stifling opposing batters in the circle. She finished this year with 23 wins, 262 strikeouts and an 0.58 ERA.
While she works with seven different pitches, Reed is known for her riseball.
"I've put a lot of work into it," Reed said. "You focus on keeping it low. When it comes in it looks like a fastball, then all of a sudden it breaks up. Speed helps because when you're faster you break later in the pitch. Girls really have to back up in the box to wait and see what's coming."
Pair that with her .515 batting average and five bombs and you have to watch out for Reed anytime her cleats step on the field.
"Freshman year I had so much fun," Reed said. "We had great leaders in the four seniors who were my whole infield. Our team chemistry was good. It's been rough throughout the years because I've had four different coaches in the past four years. It was definitely tough but we were blessed when coach (Tim) Vannatta took the job. He really transformed our team with his discipline and confidence in us. He built us into one family. This year was a lot like the first. It was fun to end my last year in high school softball with this year."
Now, Reed is ready to go on to attend school and play softball at Mary Hardin-Baylor.
"It's very rewarding," Reed said. "I'm super excited because I get to play at the next level against even higher competition. It helps me push myself to be a better player."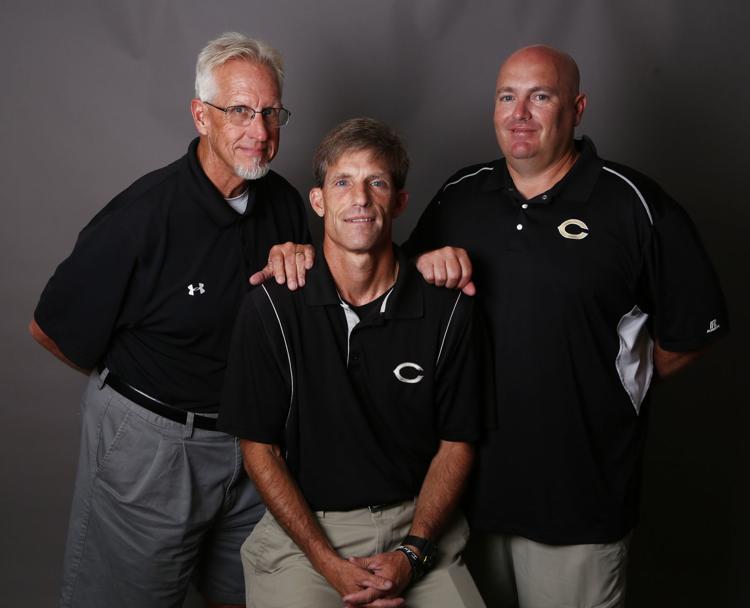 Coach of the Year: Kirk Allen, Crawford
Moments after Kirk Allen heard he had been named this year's Super Centex Coach of the Year, he had one request — to recognize his assistant coaches as well. So Allen, standing between Monte Pritchett and Brent Elmore, smiled for their pictures before they reminisced about the season Crawford had just put together, a run that fell a single win short of a trip to the state tournament.
"To me, this award means all of us pulling together," Allen said. "Again, I have to say that I have the two best assistant coaches in the state of Texas. And we have a team that just fights and works hard every day. They never quit. Even in the end when we were playing those last games, they never quit. It's a special place to work at Crawford."
While Allen said this, Pritchett grinned, pulled some Kleenex out of his pocket, and jokingly offered it to Allen, who laughed him off. Obviously, these three enjoy working together.
"It's a team effort, not only for the girls but our part as well," Pritchett said. "We all work hard. We all love the game. It's a joy to be around those kids. Coaching at Crawford, you've always got a chance. In my career, that means a bunch for me. I'm on the back side of it. It's been fun to be around guys and kids that have a winning tradition that are always going to give it their best effort. I don't know if you can measure that or not."
Elmore mentioned that effort when he thought back to Crawford's run in the playoffs. Crawford trailed Axtell by four runs entering the fifth inning. That deficit was cut to one entering the bottom of the seventh, and the Lady Pirates fought back to get the win and advance to the regional finals.
That next week, against Bells, Crawford trailed by as many as six runs and took the eventual state champs to 11 innings in the final game of a three-game series.
"To be right on the brink of things says a lot about the kids' competitiveness," Elmore said. "It says a lot about the head coach and assistant coach and the job they did. It was inspiring and kept those girls going."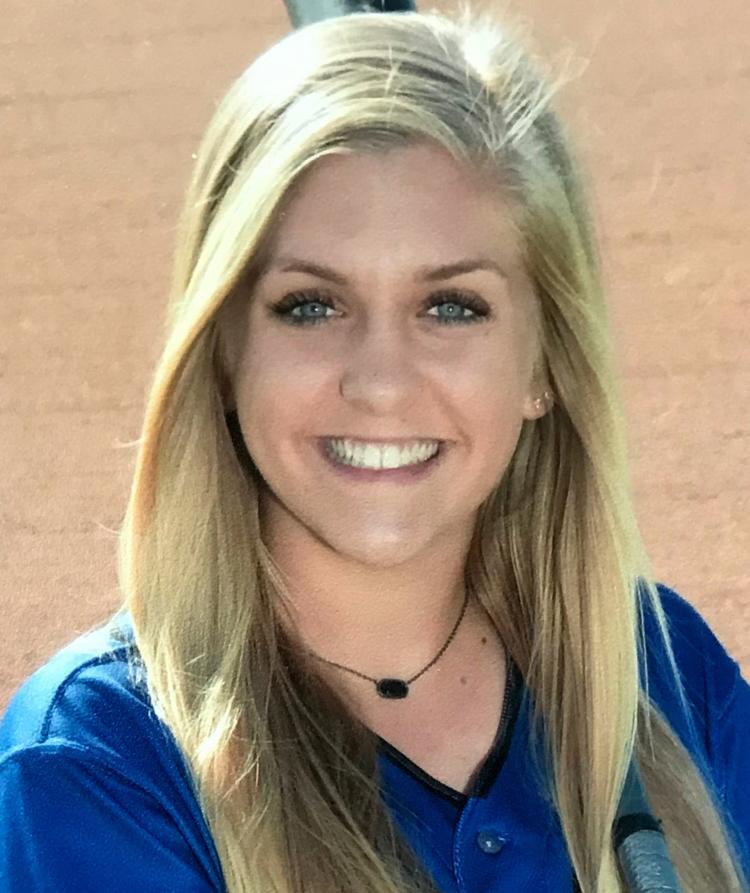 Newcomer of the Year: Emilee Wade, Bosqueville
Growing up, Emilee Wade has had a front-row seat to watching her favorite collegiate pitchers in Baylor's Whitney Canion and Heather Stearns. The Trib's Super Centex Newcomer of the Year dreams of playing softball collegiately.
After the mind boggling stats she racked up as a freshman, Wade seems to be right on track to achieve those dreams. The district's MVP went 14-4 in the circle with 184 strikeouts and a 2.02 ERA. Her opponents hit only .175.
Wade also finished with a .429 batting average and 28 RBIs.
"It's pretty amazing being just a freshman and getting this award," Wade said. "All my hard work is paying off now. It's all coming together."
Wade had a feeling she would make the varsity team this season, especially since there was only one other pitcher on the roster. Wade entered her freshman season with the primary goal of doing whatever she could to help out the senior pitcher, Ally Willis.
"She was a great leader," Wade said. "If I was feeling down that day and didn't feel like I'd be performing to my best, she would always pull me aside, talk to me and just say, 'Hey, you got this. Do you. You've been doing this your whole life. Do what you know how to do.' "
With Willis and Wade, Bosqueville advanced all the way to the regional semifinals. With three years of varsity softball left for Wade, she fully expects she and her teammates to make it to the state tournament at least once in her high school career.
"Coming this far in my first year, I know what we're capable of now," Wade said. "Since there's classes coming up that also have good people, we could definitely make it to state."
While it's an expectation now for Wade, she didn't think Bosqueville would advance as far as it did this year in the playoffs, if she's being honest.
"It's crazy how far we went in playoffs and how close we got as a team," Wade said. "We wanted to go as far as we could go. We'd only been to the second round, third round. This year we made it to the fourth round. It was a great feeling to make it that far my freshman year. We got beat by the state champs. We aren't hanging our heads over that."
---
SUPER CENTEX SOFTBALL TEAM

Player of the Year: Kathryn Reed, Axtell
Coach of the Year: Kirk Allen, Crawford
Newcomer of the Year: Emilee Wade, Bosqueville

FIRST TEAM

C
Sophie Wideman
Sr
Midway
C
Baylee Griffith
Sr
Crawford
C
Shelby Carter
Jr
Robinson
IF
Jennifer Williams
Fr
Mexia
IF
Kennedy Kalka
So
Axtell
IF
Kaci Donaldson
Jr
Lorena
IF
Damiana Longo
So
Lorena
OF
Taylor Strain
So
Robinson
OF
Peyton Elmore
So
Crawford
OF
Mia Pokluda
Sr
West
UTL
Kyla Mach
So
Crawford
DH
Joani Kohlscheen
Sr
Crawford
P
Rachel Williams
Sr
Lorena
P
Kathryn Reed
Sr
Axtell
P
Emilee Wade
Fr
Bosqueville
P
Cambree Aguirre
Jr
Crawford
P
Emilie Hoelscher
Jr
Robinson

SECOND TEAM

C
Deazhia Medlock
Sr
Mart
IF
Kiley Persons
Sr
Teague
IF
Kacey Rose
Sr
Troy
IF
Haley Nichols
Jr
Gatesville
IF
Shelby Fisk
Sr
Valley Mills
OF
Kennedy Cox
So
Groesbeck
OF
Makenzie Dunbar
So
Crawford
OF
Aaryn Lewis
Sr
Bosqueville
UTL
Haylie Mitchell
So
Groesbeck
DH
Bekah Parks
Jr
Teague
P
Kennedy Parker
Fr
Mart
P
Jazmine Gendorf
Jr
Midway
P
Madison Knox
So
McGregor
P
Kenzie Seely
So
Whitney
P
Katelyn Worley
Jr
Frost

HONORABLE MENTION

Lexi Stanley, So, Axtell; Destiny Sanchez, Sr, Axtell; Emma Howell, Fr, Bosqueville; Emma Tastsch, Jr, China Spring; Elisabeth Paul, So, China Spring; Sydney Woods, So, Frost; Kinsley Fuller, So, Frost; Jimena Perez, Fr, Frost; Kennedy Berry, Jr, Gatesville; Amiyah Lamar, Sr, Gatesville; Maci Matthews, Jr, Gatesville; Chesney Smith, Sr, Gatesville; Evie Alfaro, Sr, Groesbeck; Emily Garza, Sr, Groesbeck; Erin Rice, Sr, McGregor; Baileah Thompson, Jr, Mexia; Kadyn Trochim, Jr, Midway; Sammi Martinez, Jr, Midway; Camryn Collier, Jr, Midway; Kayley Hale, Sr, Moody; Ellena Munoz, So, Moody; Kendra Hilliard, Jr, Vanguard; Kathryn Smith, Sr, Vanguard
---
First-team profiles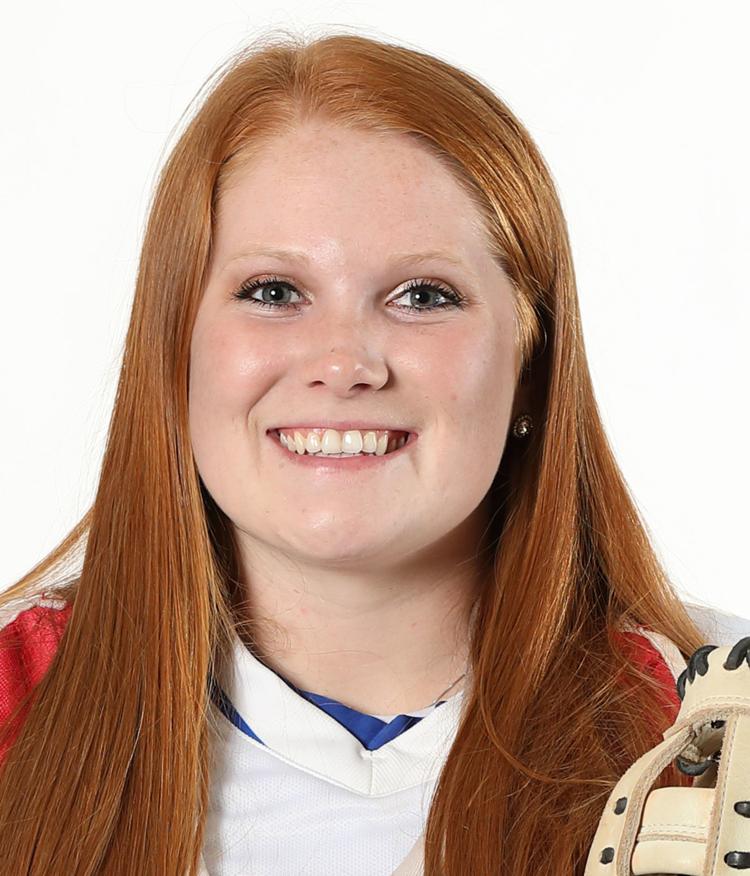 C: Sophie Wideman, Sr., Midway
There's a reason Wideman was intentionally walked 12 times as the senior hit .557 on the season with 10 doubles, two triples and 10 home runs.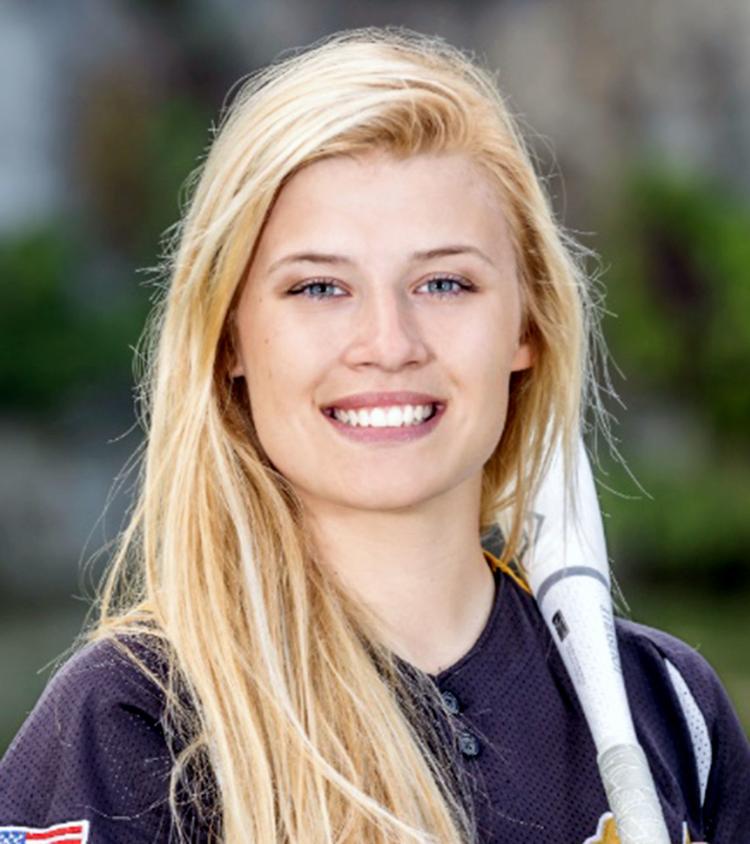 C: Baylee Griffith, Sr., Crawford
The 10-2A catcher of the year knocked in 45 RBIs for Crawford with a .490 batting average.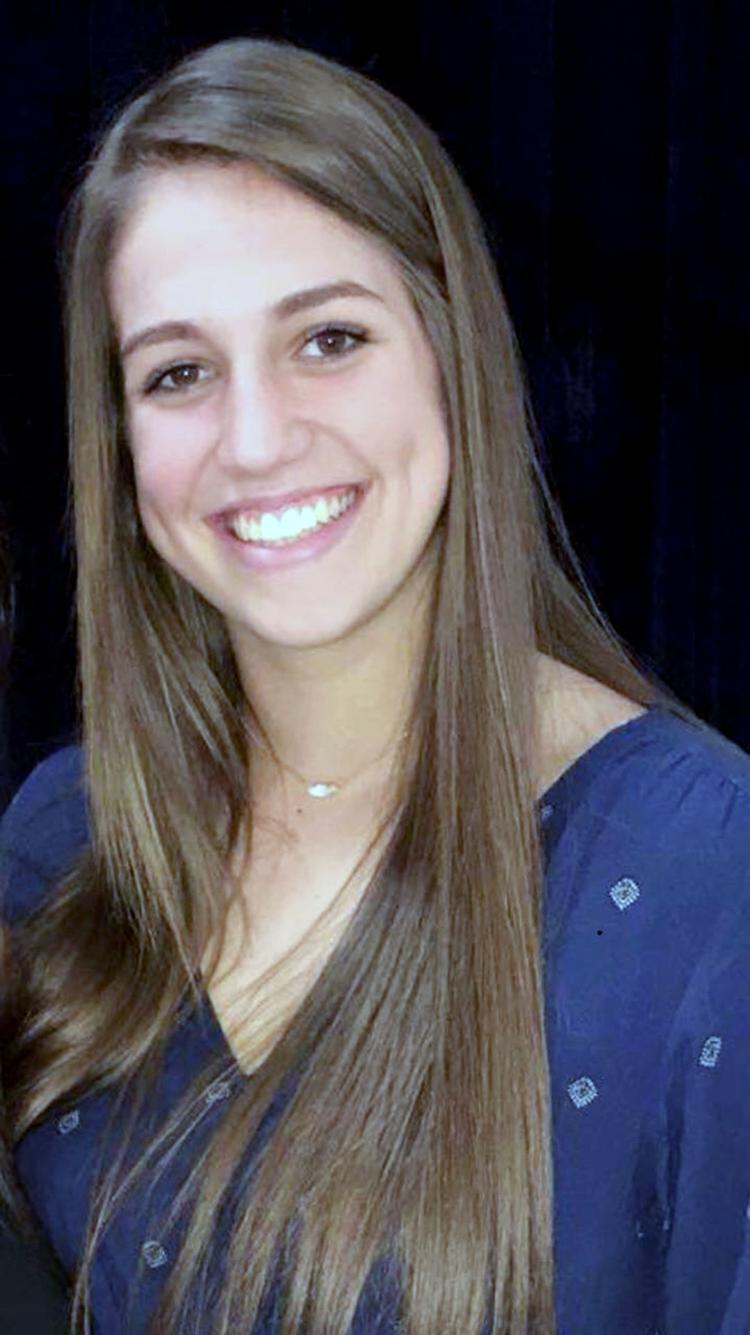 C: Shelby Carter, Jr., Robinson
The district MVP led the way for Robinson with 50 RBIs along with a .460 batting average to go with 17 extra-base hits.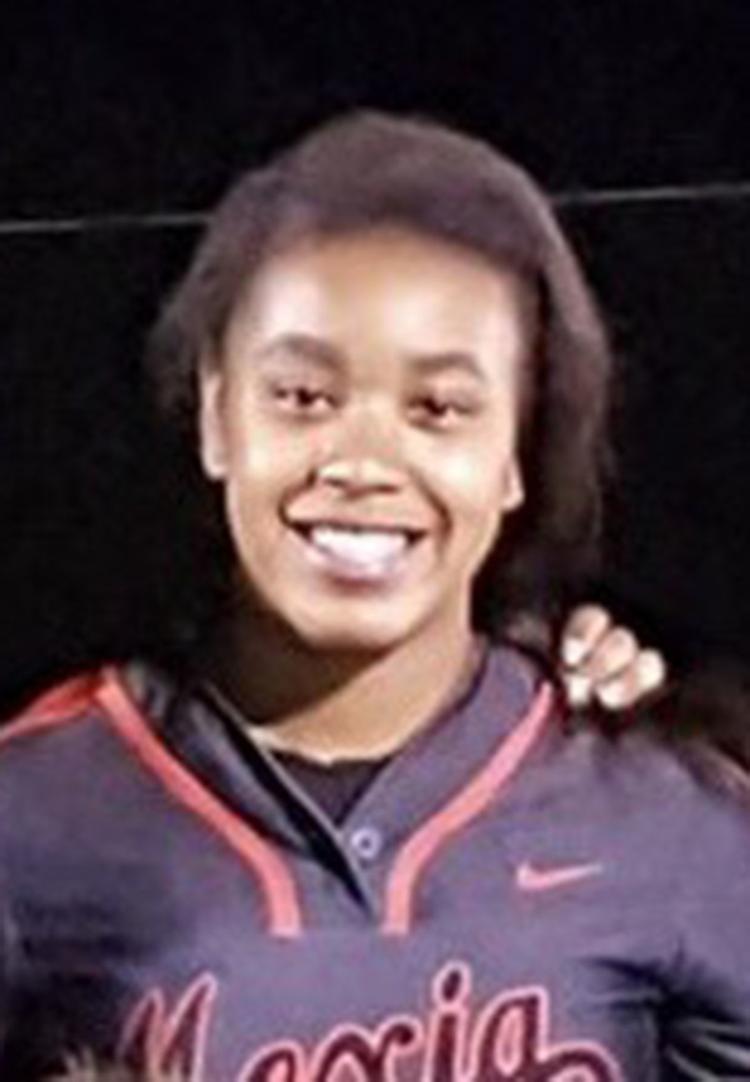 IF: Jennifer Williams, Fr., Mexia
In her first year on varsity, the freshman hit .547 with eight doubles, five triples and six homers.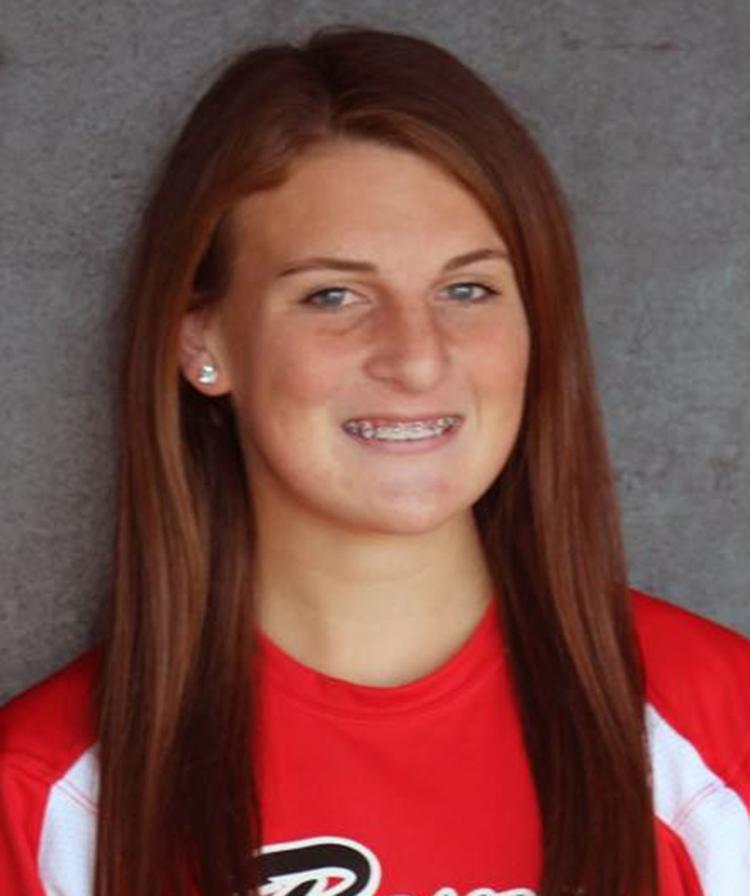 IF: Kennedy Kalka, So., Axtell
In the field, Kalka had a .910 fielding percentage. Her efficiency there matched her efficiency at the plate as the sophomore hit .528 with 24 RBIs.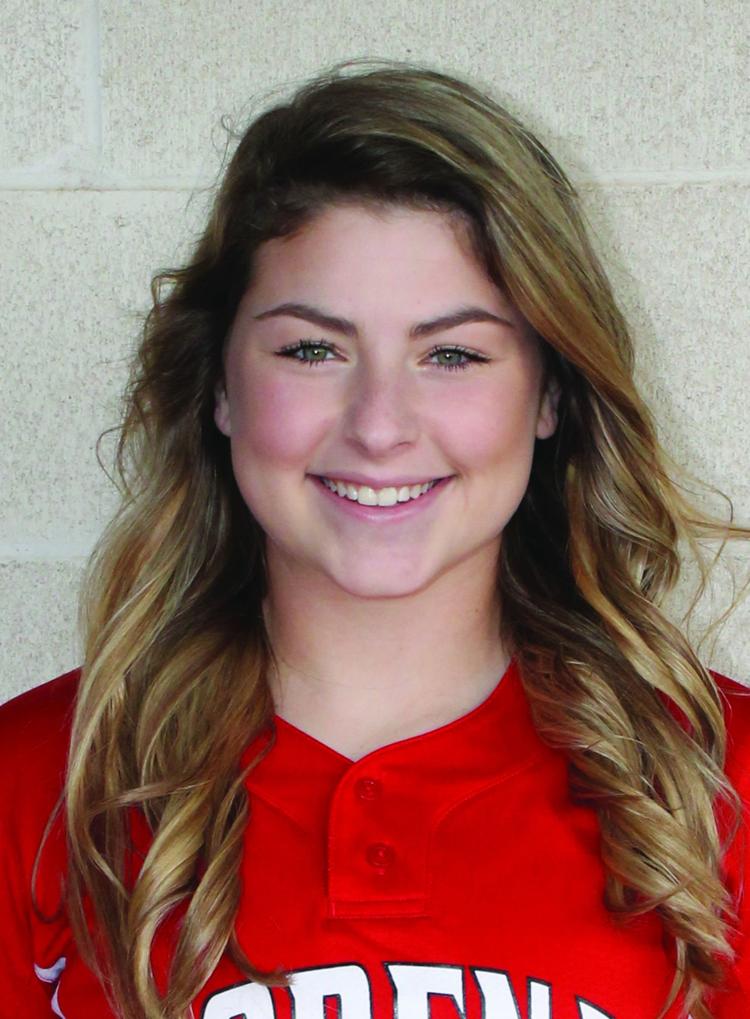 IF: Kaci Donaldson, Jr, Lorena
Crushed 11 home runs, three triples and 13 doubles as the junior finished batting .481 on the season to knock in 42 runs.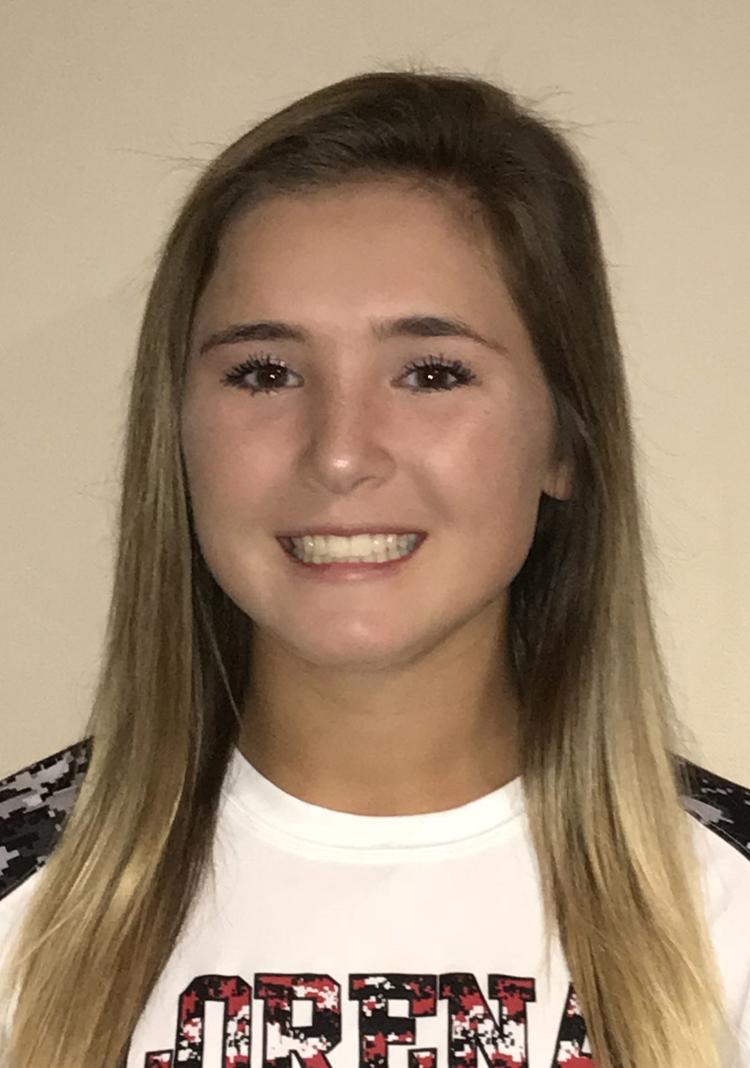 IF: Damiana Longo, So., Lorena
Longo was a defensive stopper at second with a .965 fielding percentage. She also hit .491 with 19 doubles and five home runs for 36 RBIs.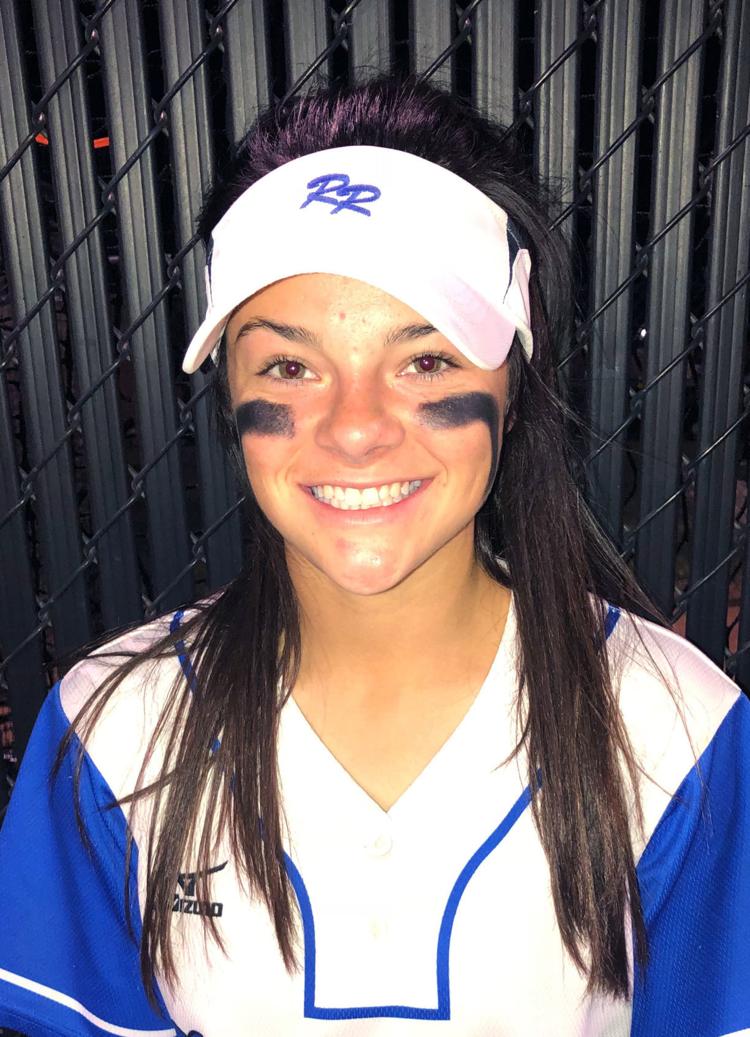 OF: Taylor Strain, So., Robinson
Hit .480 for 26 RBIs to go with 20 stolen bases.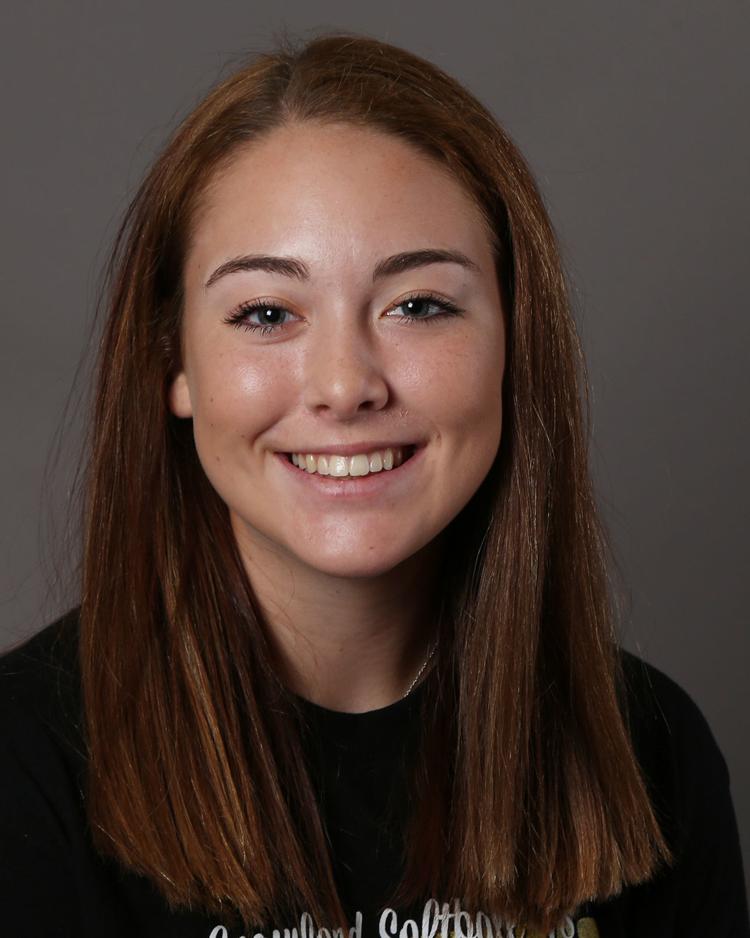 OF: Peyton Elmore, So., Crawford
Stole 22 bases and knocked in 37 runs as the first-team outfielder hit .481 with a .559 on-base percentage.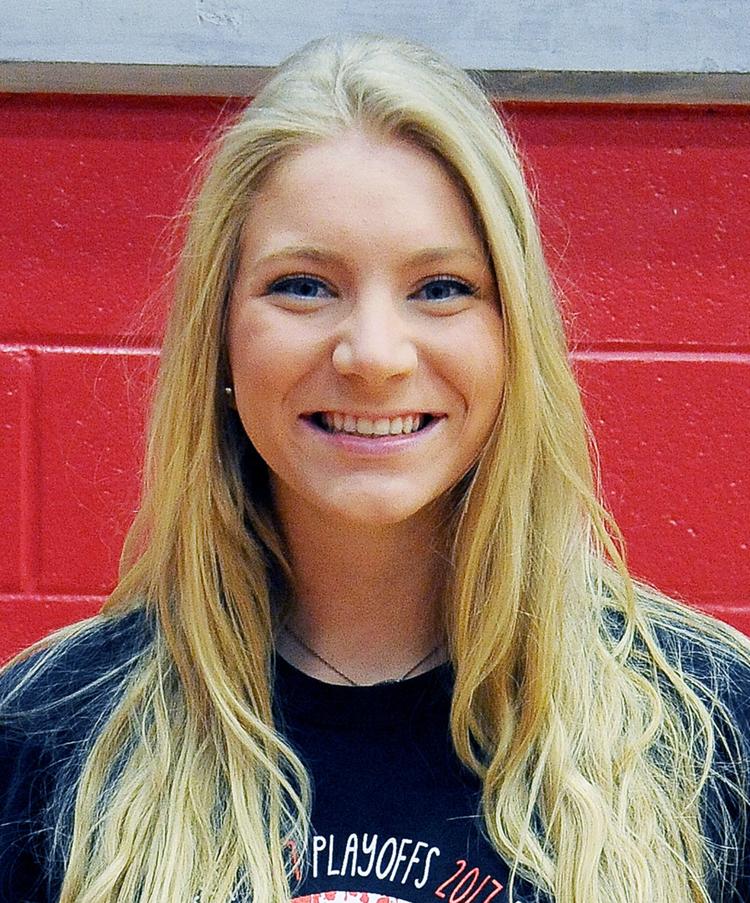 OF: Mia Pokluda, Sr., West
Cracked 55 hits for West with a .618 batting average along with a .670 on-base percentage and a .775 slugging percentage.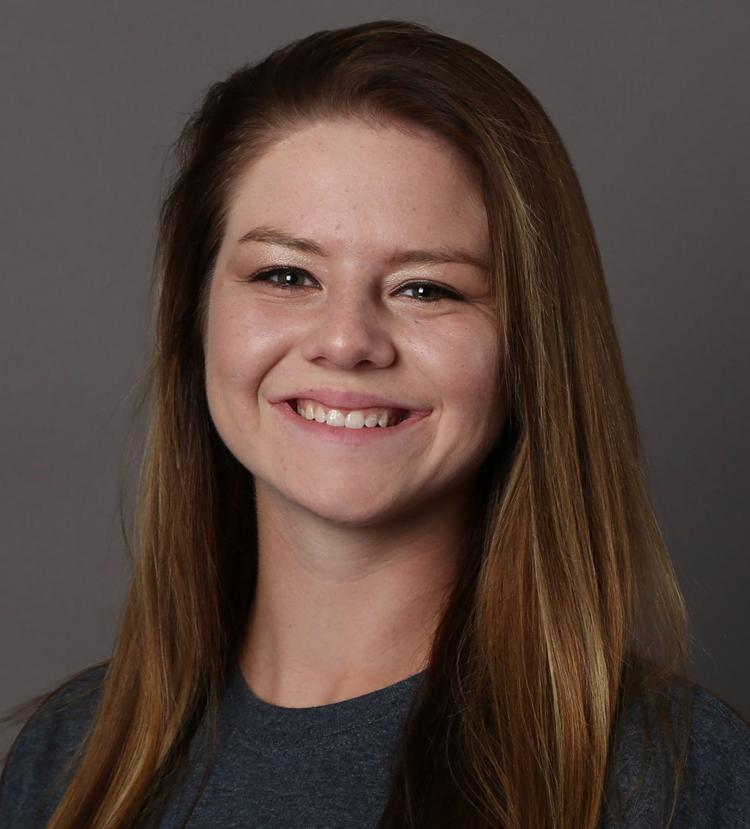 UTL: Kyla Mach, So., Crawford
Hit .550 with 51 RBIs and 50 runs scored en route to being named a first-team all-district infielder.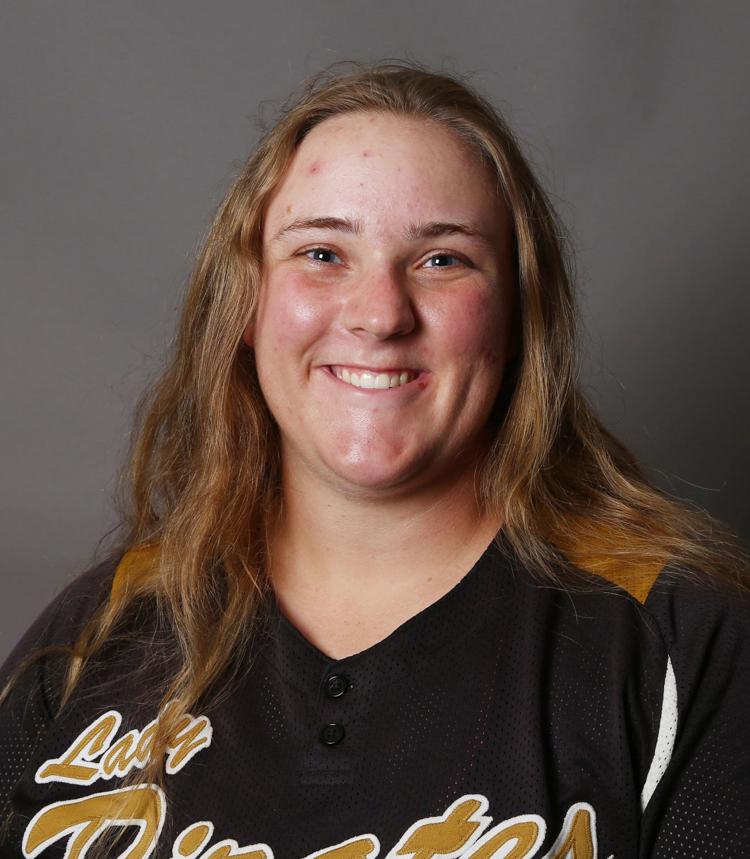 DH: Joani Kohlscheen, Sr., Crawford
Named the offensive MVP of District 10-2A after batting .533 with a .703 on-base percentage.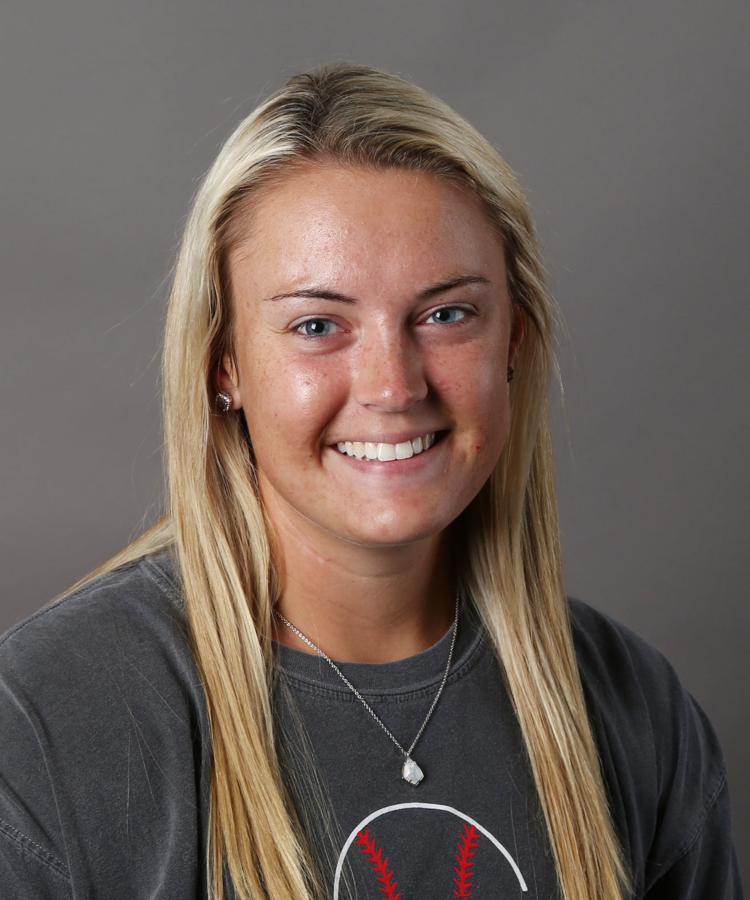 P: Rachel Williams, Sr, Lorena
Finished the season 24-7 in the circle with 183 strikeouts and a 1.90 ERA as opponents hit just .220 off her.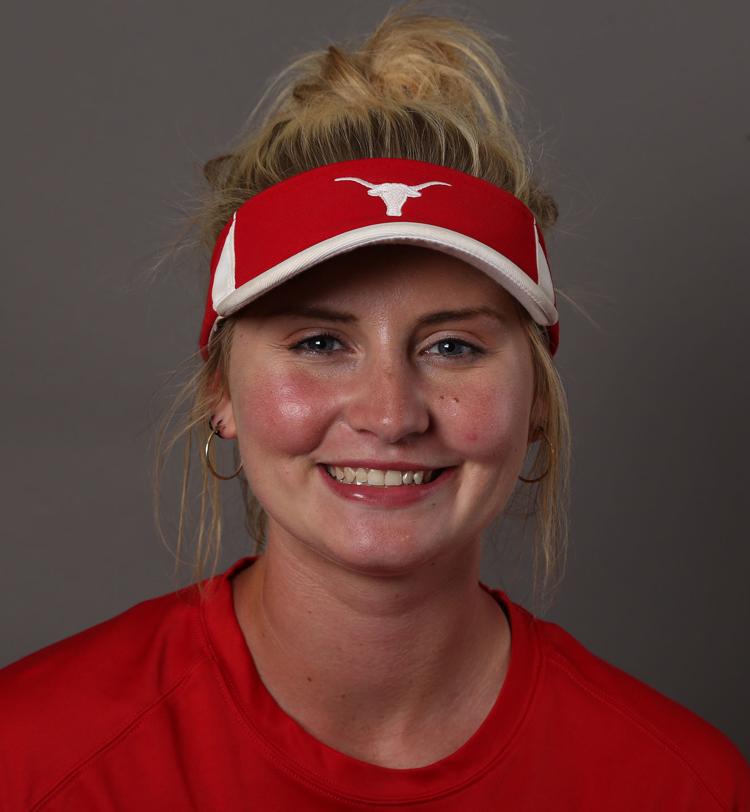 P: Kathryn Reed, Sr., Axtell
Struck out 262 batters as the senior finished the season with a 23-4 pitching record and an 0.58 ERA. Reed also hit .515 on the year with five home runs and 36 RBIs.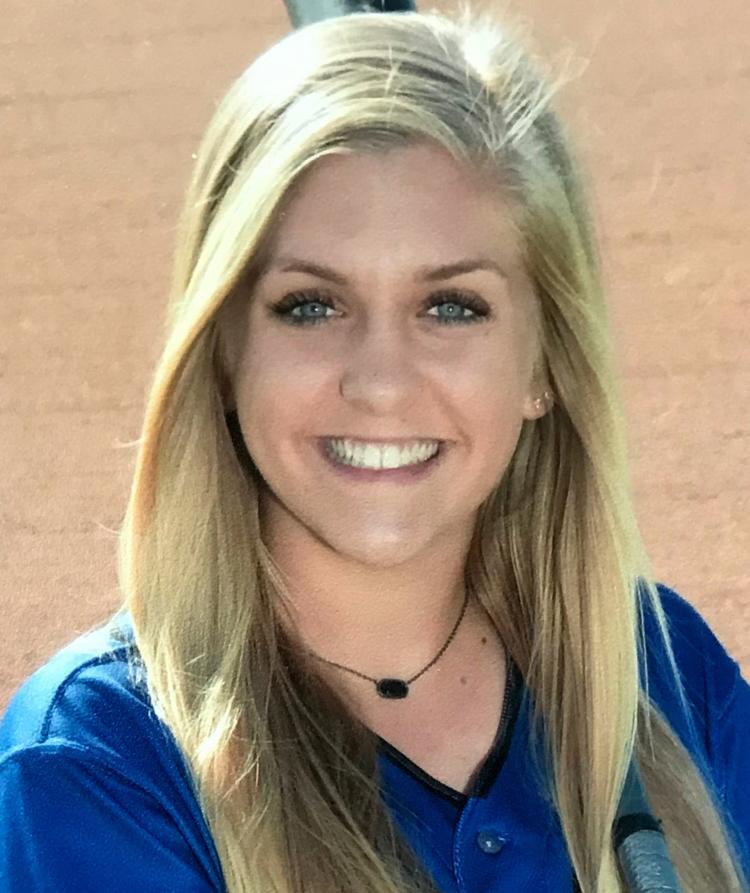 P: Emilee Wade, Fr., Bosqueville
Named the district's MVP as a freshman, Wade went 14-4 in the circle with 184 strikeouts and a 2.02 ERA and a .175 opponent batting average. In the box, she hit .429 with 28 RBIs.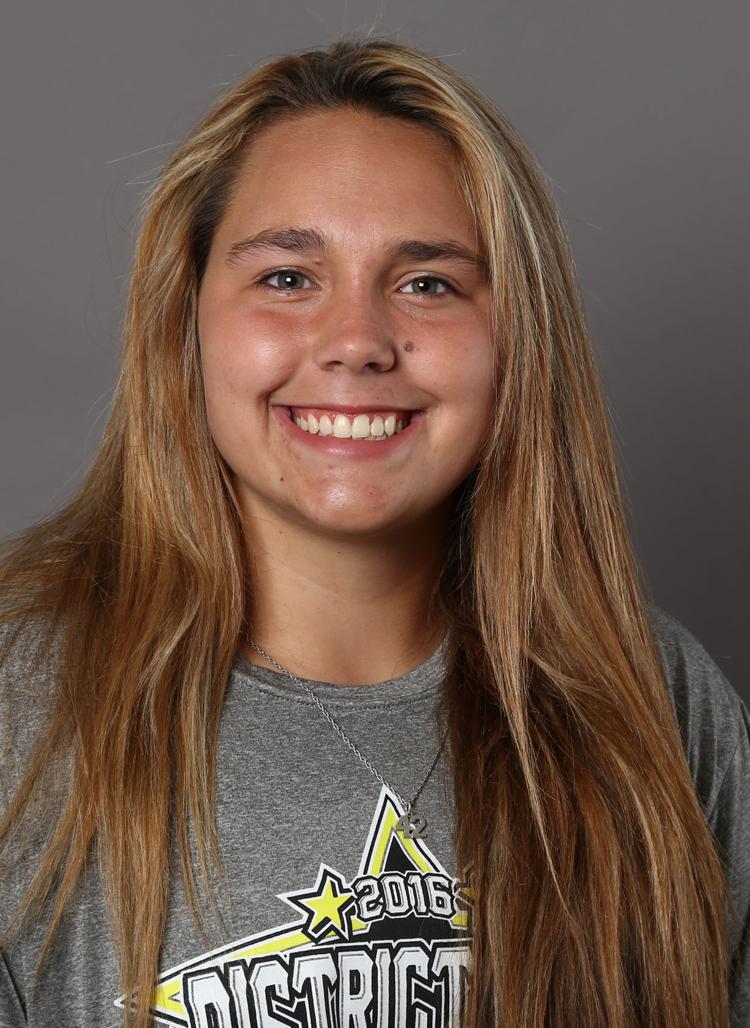 P: Cambree Aguirre, Jr., Crawford
Named Pitcher of the Year for District 10-2A after racking up a 14-3-1 pitching record with 82 strikeouts and a 1.62 ERA.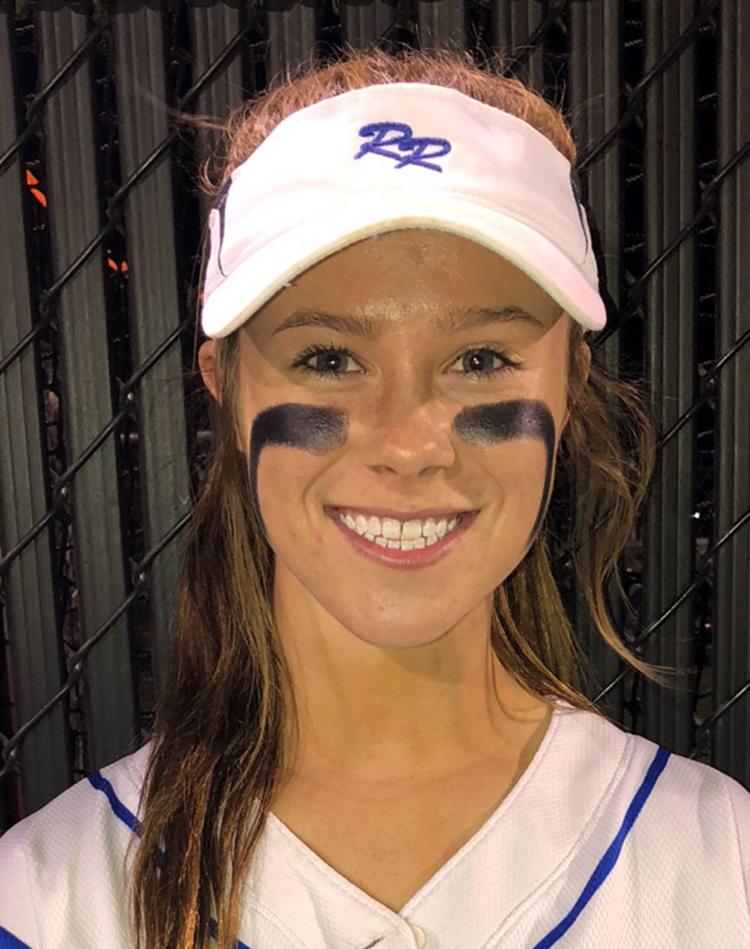 P: Emilie Hoelscher, Jr., Robinson
Recorded 147 strikeouts in 117.2 innings of work in the circle for Robinson. The junior finished the season 21-6 with a 1.249 ERA.
It was perfect for him. Braxton Ashcraft expected he'd go in the second round of the MLB draft. Once he got the call and expectation became re…