Could the secret be as simple as peanut butter and jelly sandwiches?
Many ingredients factored into Blum's historic run to its first six-man state football championship in 2019. The Bobcats exerted months of effort in building toward that title way back in the offseason. And, yes, that meant frequently stopping by the lunch room for a handful of the classic PB&Js.
"We got on this routine where we ate a lot," said Blum senior running back/defensive lineman Coltin Gonzales. "I ate two peanut butter sandwiches per third period and seventh period every single day, for about four months. During track season, I'm used to being about 175, and I was almost 200 pounds in track season and ran the 400."
"(The lunchroom ladies) love me now. They know my face," Gonzales added, laughing.
That added protein made a difference, but it actually took a multitude of ingredients for Blum to cook up a state title. The Bobcats' winning characteristics of tireless effort, humility, unceasing motivation and resolve in the face of adversity were all personified in Gonzales, the Player of the Year on the Tribune-Herald's 35th annual Super Centex Six-Man Football Team.
"With Coltin, he's one of those kids that's so gifted, but he never really saw his gift or trusted anybody who thought he was as gifted as we thought he was," Blum coach Cooper Thornhill said.
Indeed, what shows up as a healthy humility in Gonzales' life today may have been born out of a lack of self esteem in his elementary years. Eight years ago, if you had approached the fourth-grade Gonzales and told him he'd be a star football player someday, he would have never believed it.
"I was never an attention seeker," Gonzales said. "I grew up as not the most athletic kid. Whenever I was coming up, I never really thought that much of myself. Coming into fourth grade, I was 140 pounds. I was a big kid, never thought I was going to be athletic."
In time, Gonzales grew into his body, becoming leaner and more muscular. Just as importantly, though, the Blum coaches poured into him and instilled in him the right amount of confidence he needed to succeed.
And did he ever succeed. Gonzales excelled as Blum's go-to transportation specialist, carrying the offensive load and keeping the chains moving all season. He rushed for 2,395 yards and 44 touchdowns, averaging more than 12 yards per carry. In Blum's 58-52 triumph over McLean in the Class 1A Div. I state championship game, he came through like a (true) champ, carrying 26 times for 232 yards and five touchdowns, including the winning score on a 29-yard run with 58 seconds to go.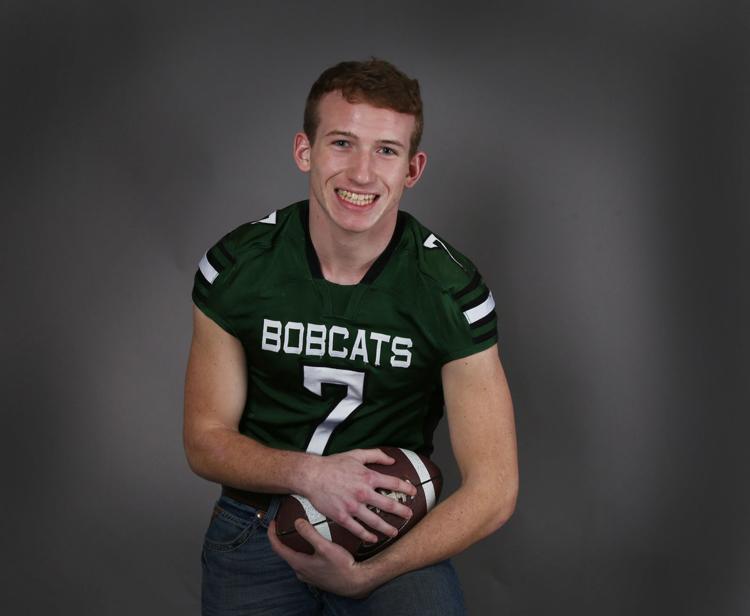 Star multi-sport athlete, state championship hero, now Super Centex Player of the Year. It's a nice place to be. Yet even though his self esteem is in a much healthier place now, Gonzales hasn't let the extra attention go to his head.
"He's not happy to be here for him, he's happy to be here to wear that jersey for the community and the school," Thornhill said. "He's the most humble kid I've been a part of, that's what makes him different than most. Most are counting their touchdowns and yards, or stuff like that. What separates him from other ones is that he's looking at the scoreboard to see if Blum won. That's the difference in the goods in the greats."
Even though he was the one scoring most of the touchdowns, Gonzales just viewed himself as part of the Bobcat team, not better than anyone else.
"I didn't really care if I scored a touchdown, it's just sports. It's fun, a fun time with my friends," he said.
But he also took his role seriously, and worked to live up to the faith his coaches and teammates entrusted to him. Moreover, he delights in the idea that he could potentially be an inspiration to younger athletes coming up the pipeline. When asked what advice he'd give to a young fourth-grade student who might be struggling with the same self-confidence issues he once endured, Gonzales' eyes brighten.
"My message would probably be always give everything you have, even if you don't always want to. That's the way it was with me," he said. "I'm happy now that I've done it, because it's taught me so many things. It's been a crazy experience. I'd just say, go for it."
Also, don't be afraid to scarf down a peanut butter sandwich — or four.
Coach of the Year: Cooper Thornhill, Blum
Blum's season wasn't perfect by any means. At one point, the Bobcats stood at 0-2 after losses to McLean in Week 1 and Jonesboro the week after.
Sometimes something beautiful can emerge from the imperfections, and that's what happened in Blum.
"It was neat to be the chemist behind the thing," Blum coach Cooper Thornhill said. "We had lots of screw-ups, lots of explosions, on our chemistry. Finally we got the right combination on everything, and it all worked out."
For his dutiful, inspired guidance in figuring out the mix that resulted in the Bobcats' first state championship, Thornhill is the Trib's Super Centex Six-Man Coach of the Year. He outpaced a field of strong candidates that included Bynum's Josh Conner, Cranfills Gap's Adam Carroll and Jonesboro's Eddie Gallegos.
In small towns like Blum, the head football coach isn't just a football coach. He's an all-season coach, a teacher, a groundskeeper, a marketing specialist, maybe even a part-time guidance counselor. To the Blum players, Thornhill was like another father.
"Coach is like family. The whole team is like family, really," said senior Coltin Gonzales. "Everyone knows Coach, and everyone knows who the dad of the family is. It would be him. Everyone respects him, and knows that whatever he says goes, whether we like it or not. … He's always helped us, he's had the best interests for us and we know that's true."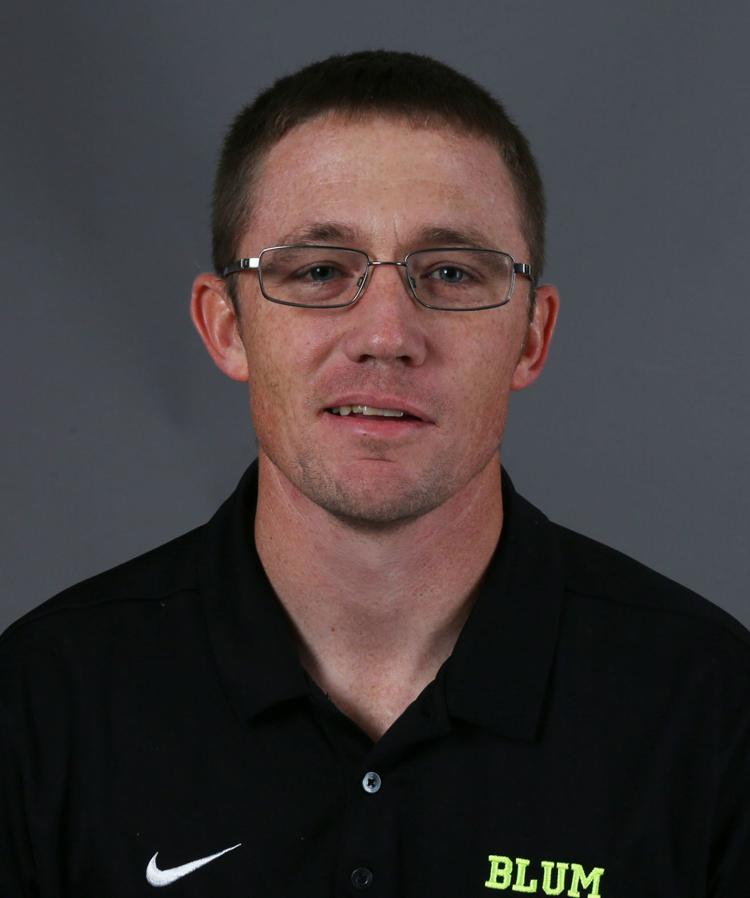 Following Blum's Week 2 loss to Jonesboro, Thornhill heard about a four-year-old boy who was battling cancer in Fort Worth. (Thornhill's wife is a nurse practitioner in Hillsboro.) He showed his team a TV report about the boy's fight, and it touched their hearts and inspired them. Thereafter, they adopted the motto, "We don't know how we're going to win, we just know we're not going to lose."
The Bobcats figured out ways to win every week thereafter. They won 13 straight games after the 0-2 start, including a state semifinal win over Jonesboro and the state title game win over McLean, the two teams that handed them their initial losses.
It wasn't always pretty. Thornhill noted that all along the way at least one or two players still had an off night, a rough game. But they all came through in the last game of the year.
"Then that state game, everybody was firing on all cylinders," said Thornhill, who was an assistant on the 2015 Abbott team that won state. "They did their studying, and they came ready to play. They were ready to win a championship, and that's what it took. It took everybody. It took every piece of energy we had to win that ball game."
Thornhill made sure to enjoy the journey, not just the destination. He loved seeing how the boys took ownership in the team's pregame prayers. He was amazed at the fan support the team received from the tight-knit Blum community, whether it was faculty members braving the cold to cheer on the Bobcats through the playoffs, or even kids who had never picked up a ball in their lives going out of their way to wish them luck.
"Kids were coming by my room to congratulate us, there wasn't any jealousy anywhere. They were just so happy and proud to be part of Blum," Thornhill said.
"I don't know how to explain how special it is. It's up there close to marriage and having a kid. It's not those two things, but it's close. These are the special days you'll remember the rest of your life."
2019 SUPER CENTEX SIX-MAN FOOTBALL TEAM

Coach of the Year: Cooper Thornhill, Blum
Player of the Year: Coltin Gonzales, Blum

First Team

Pos
Player
Cl
Ht
Wt
School
RB
Kadyn Johnson
Jr
6-0
150
Abbott
UT
Connor McCurdy
Sr
5-4
125
Aquilla
RB
Coltin Gonzales
Sr
5-11
185
Blum
G/DE
Koby Clinkscales
Jr
6-2
180
Blum
UT
Torrey Hoover
Sr
5-10
165
Coolidge
RB/S
Jonah Williams
Sr
6-0
165
Eagle Christian
RB/S
Ian Shoaf
So
6-1
155
Jonesboro
RB/DE
Keith Sanders
Sr
5-9
150
Jonesboro
WR/DB
Dremon Bible
Sr
5-9
150
Methodist Home
RB/LB
Reggie Williams
Sr
5-10
185
Methodist Home
RB/LB
Ivan Alvarez
Jr
6-3
240
Morgan
UT
Marlow Welch
So
6-0
165
Vanguard

Honorable Mention

Jax Miller, Kane Klaus and Isaac Terrazas, Abbott; Brandon McIntyre, Abel Sinfuegos and Cash Hooten, Aquilla; Dylan Vardeman and Blain Garza, Blum; Alex Kainer, Ben Hampton and Caleb Wilson, Eagle Christian; Sean Hernandez, Ty Green and Wade Foote, Jonesboro; Solomon Harvey and Joseph Cadriel, Methodist Home; Manuel Muniz, Morgan; Israel Uribe, Oglesby; Josiah Noble, CJ Lanehart and Timmy Skains, Parkview; Austin Burch, Markham Dossett, Oscar Padilla, Dalton Sawyer and Dalton Latham, Vanguard; Vance Trotter, Walnut Springs
Speedster zipped to 2,009 rushing yards, scored 26 touchdowns, while contributing 44 tackles, 4 interceptions.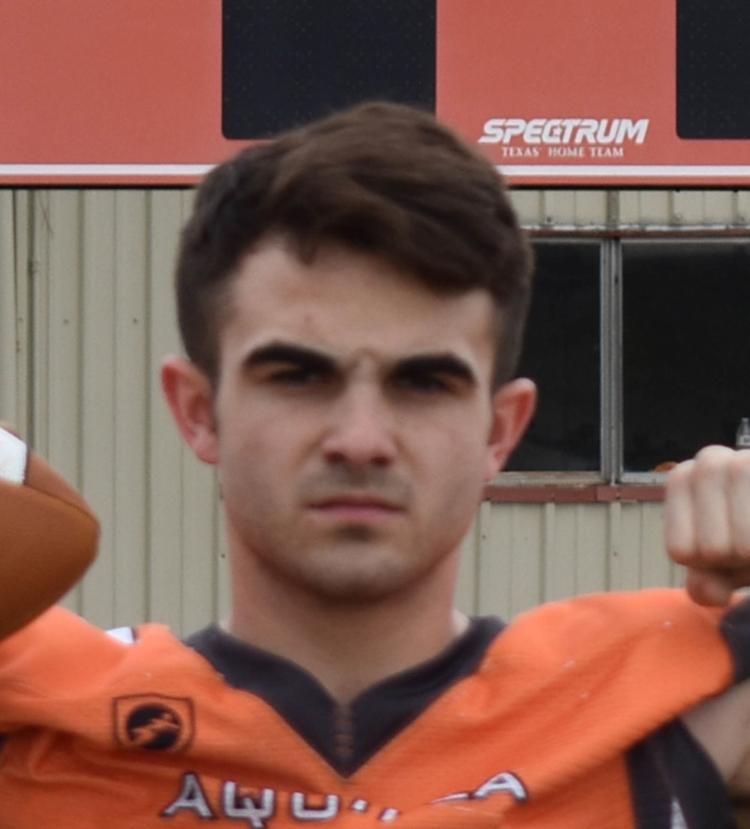 Versatile Cougar senior rushed for 1,027, 22 TDs on offensive side in addition to making 93 tackles on defense.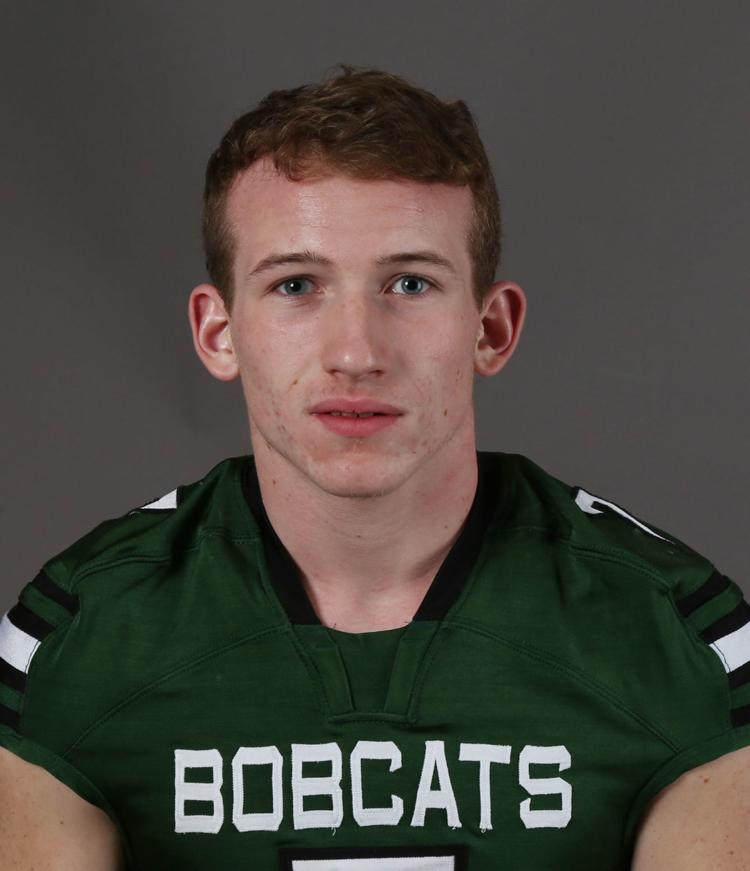 In Bobcats' run to first state championship, Gonzales kept the chains moving, averaging nearly 13 yards per carry.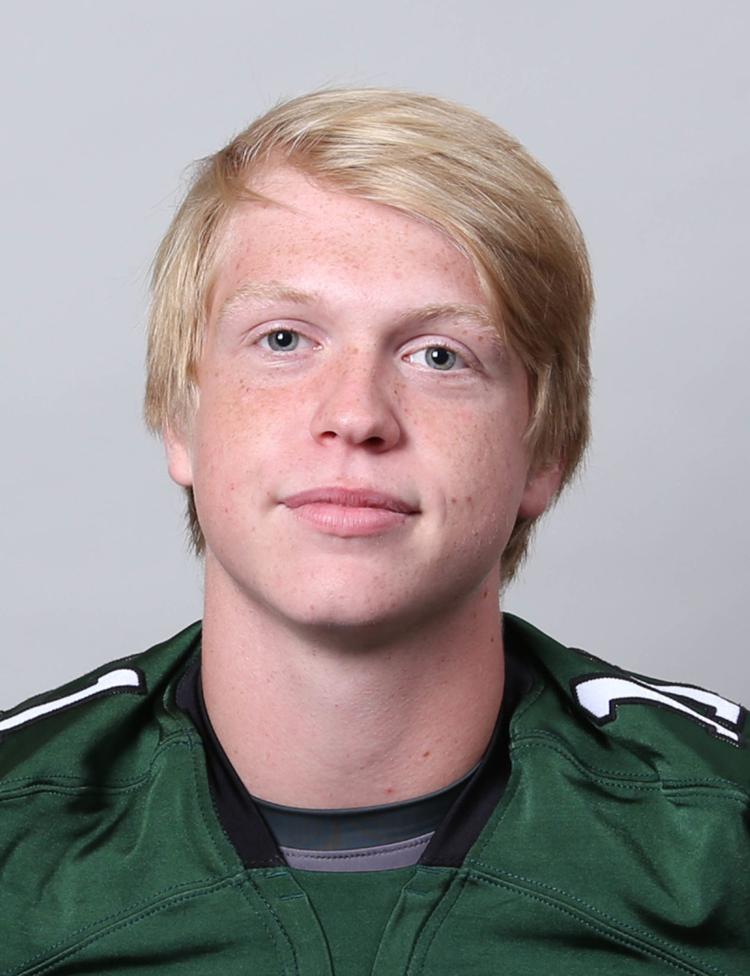 Big-time gamebreaker had a knack for the big play, including making two touchdown catches in state title game.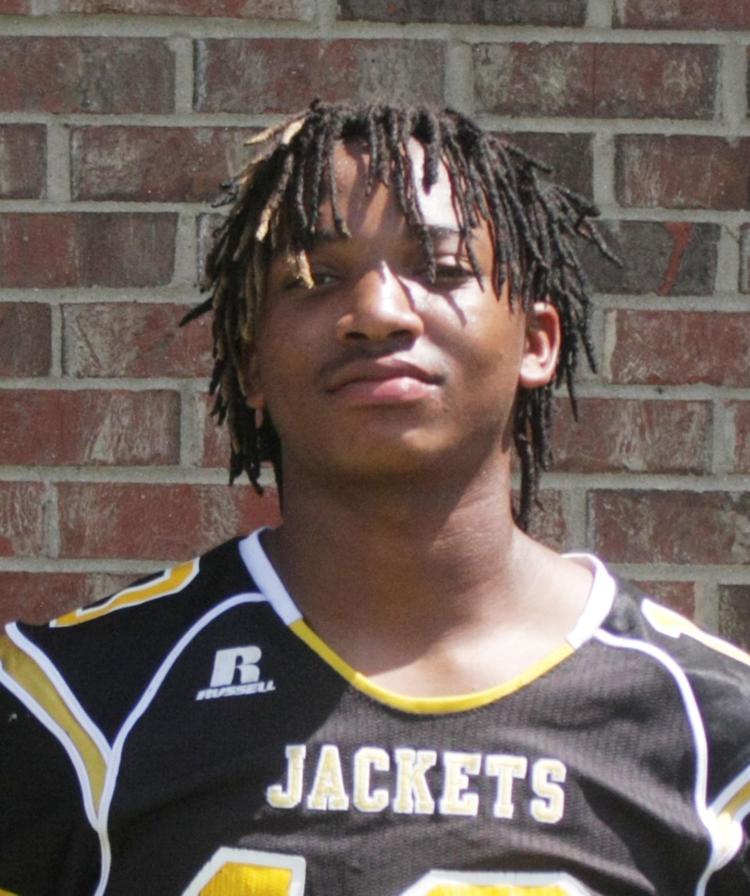 Four-year starter made plays with his arm (14 passing TDs), his legs (15 rushing TDs), and his tackling (70 stops).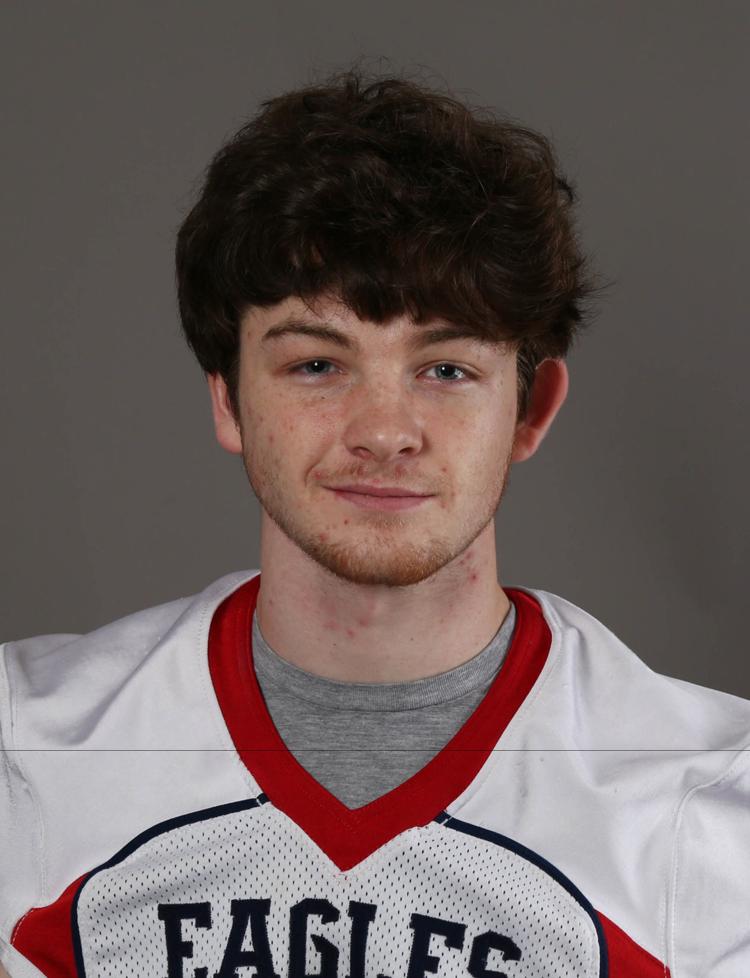 In addition to scoring 31 touchdowns as ECA's primary playmaker, Williams returned two interceptions for touchdowns.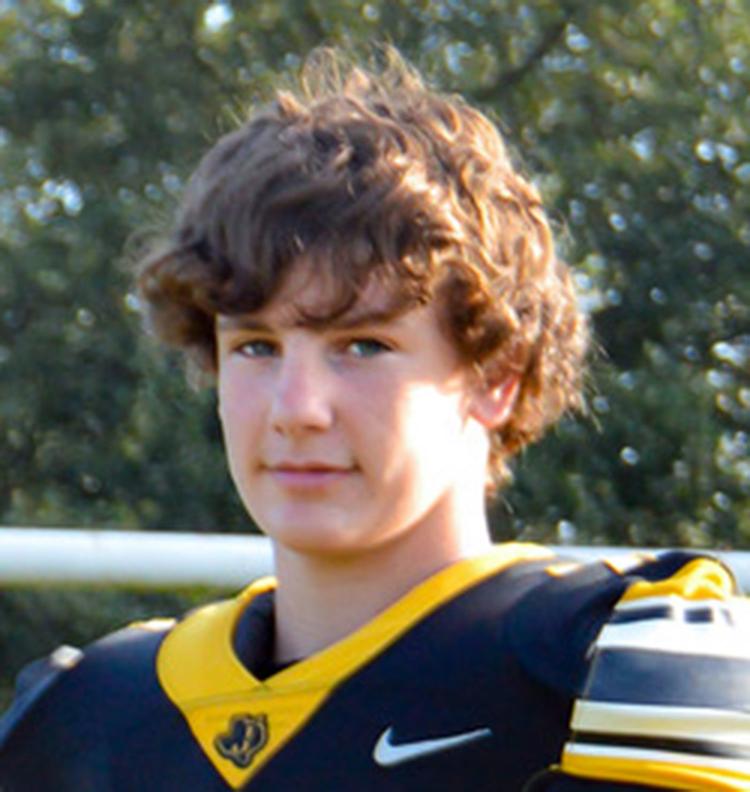 Rugged second-year star accounted for more than 1,400 yards of total offense, came up with six takeaways on defense.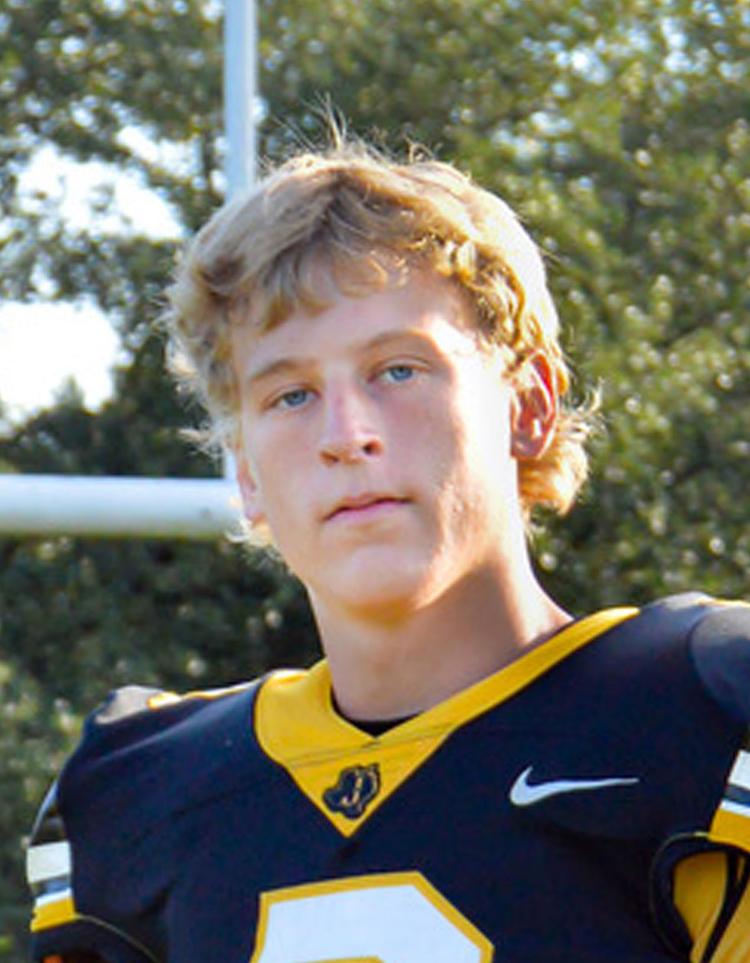 District defensive MVP spent plenty of time in backfield (32 tackles for losses), also rushed for 939 yards, 20 TDs.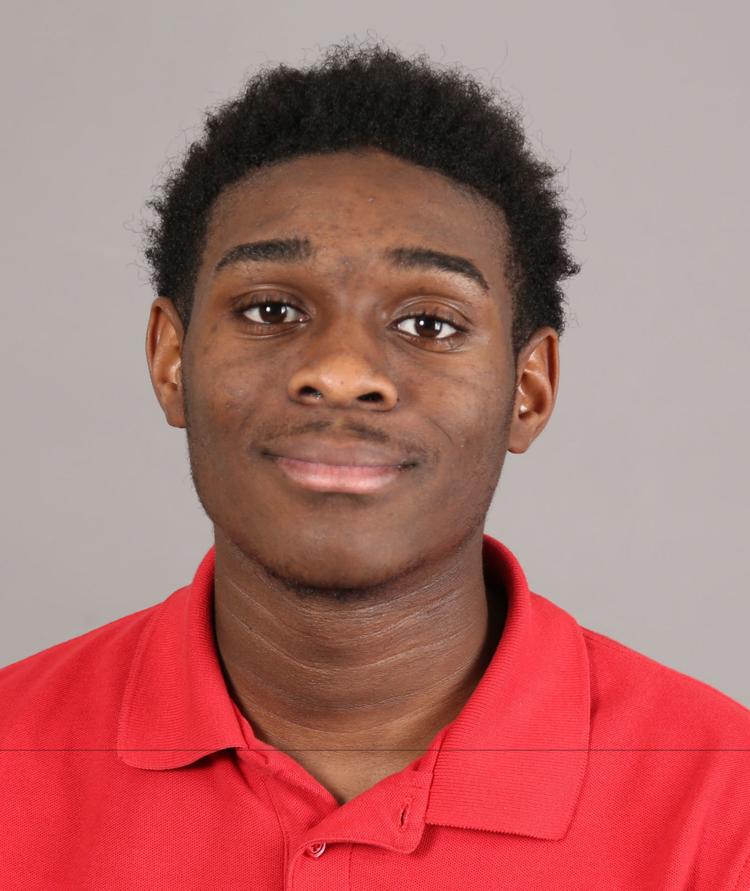 Defenders tried in vain to be a Bible thumper, as he eluded tacklers on his way to 37 total touchdowns.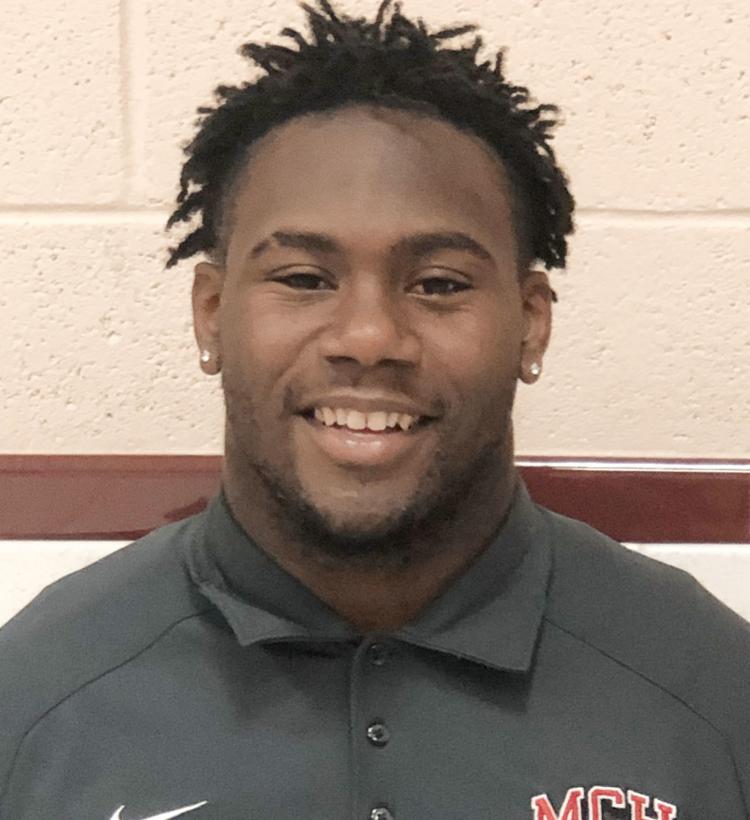 Two-time District MVP leaves Methodist Home as program's all-time leader in touchdowns (61) and sacks (24).
District 12-1A MVP averaged 131 rushing yards per game, while making steady effort on defense (75 tackles, 2 INTs).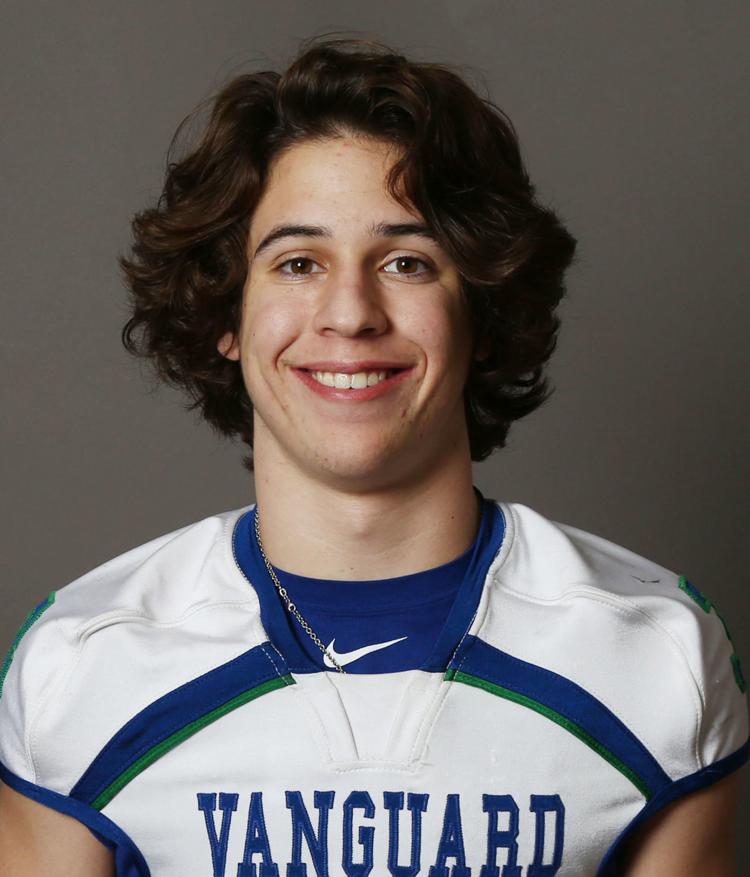 Area's top six-man pass catcher went for 1,292 receiving yards, 20 TDs, also filled in ably at QB with six TD passes.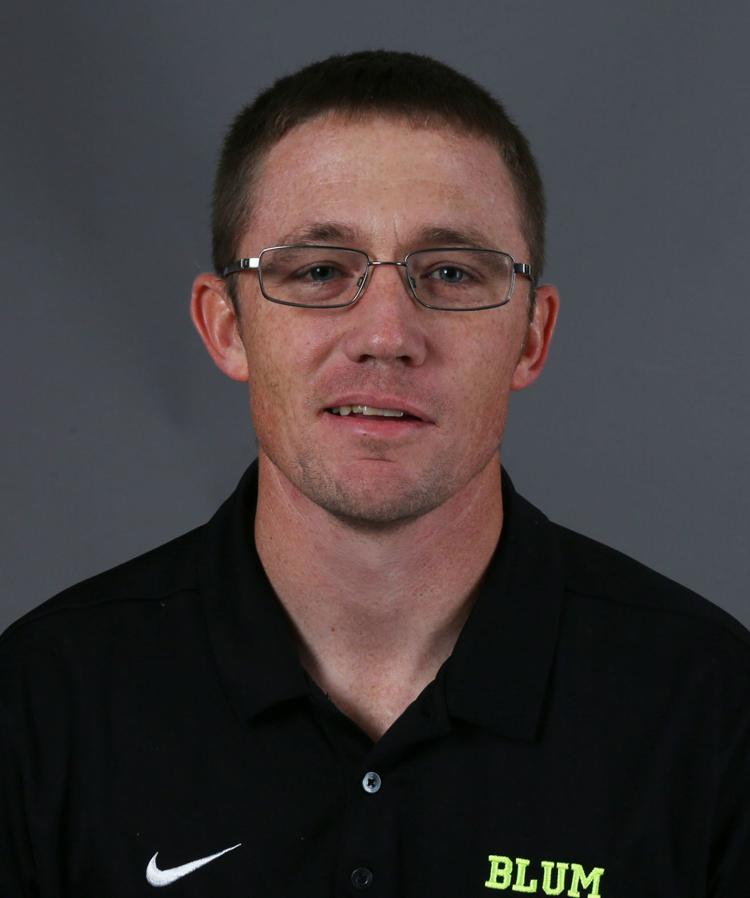 Veteran Bobcats coach inspired, motivated his program to school's first-ever state football championship.