With her curly blond hair and dimples, Kayley Ables doesn't look intimidating at first or even second glance. If you looked at her and were trying to guess her nickname, you'd probably lean toward Blondie or something in the sugar-and-spice department.
Guess what? At Waco High, they call her the Beast.
Ables put up some beastly numbers as a sophomore forward on the Lady Lions' soccer team this year. She ravaged every defensive scheme thrown her way, to the tune of 45 goals — best in Central Texas — and 10 assists. Moreover, her unstoppable relentlessness set the tone for a Waco High team that won 20 games and captured its first district championship in seven years.
"I wanted to work on finishing, and creating more scoring opportunities for myself and for others," said Ables, the Tribune-Herald's choice for Super Centex Player of the Year. "I wanted to play better offense and defense. … I'm already aggressive, but I'd like to take it to a new level."
The unending rigors of the soccer pitch have always suited Ables well. She exploded onto the scene last year as a freshman, scoring 29 goals on her way to winning Super Centex Newcomer of the Year honors.
She didn't experience anything close to a sophomore slump this year. Ables fiercely attacks the ball, and carries the mindset once espoused by hockey great Wayne Gretzky. That being, you miss 100 percent of the shots you don't take.
So Ables fires away, automatic weapon-style. Sometimes she misses her target. More often, she nails it.
"The (most memorable) ones are the ones where I have no idea that they're going in," Ables said. "You shoot, but you really just pray that it goes in."
As just a sophomore, Ables has already impressed enough to earn a scholarship offer to Baylor, which she has accepted. She'll likely have to adopt even more of Waco High's leadership duties over the next two years. The Lady Lions had a strong senior class this year, and about half the starting lineup will depart via graduation.
Ables said she is willing and able to blaze the path for her teammates.
"I think either way it's my responsibility to lead the team. Someone has to step up and do it," she said. "It's just going to be different. I'm going to have a younger group to work with, and I'll be an upperclassman next year.
"I'm a yeller. I think I was born a natural leader. I'm just praying that it's in a positive way I can lead people, with integrity."
Waco High coach Tim Walker believes Ables will only continue to get better. She plays club soccer for Solar Chelsea out of Dallas, allowing her to keep her skills sharp throughout the year.
When some of the Waco High parents first christened Ables with the Beast nickname last year, she figured it was probably a passing fad. Instead, more and more people picked up on it.
It's almost to the point where she's ready to start answering to it.
"It's not faded out. It's catching on," Ables said. "People know me by name, but on the field I'm the Beast."
Ables beat out an assortment of adroit scorers and distributors for the Trib's Player of the Year honor, led by China Spring's prolific Isabella Hudson, Belton sophomore forward Tiarra Hodges and Midway's Baylor-bound midfielder Audrey Johnston.
Coach of the Year: Brandon Meyer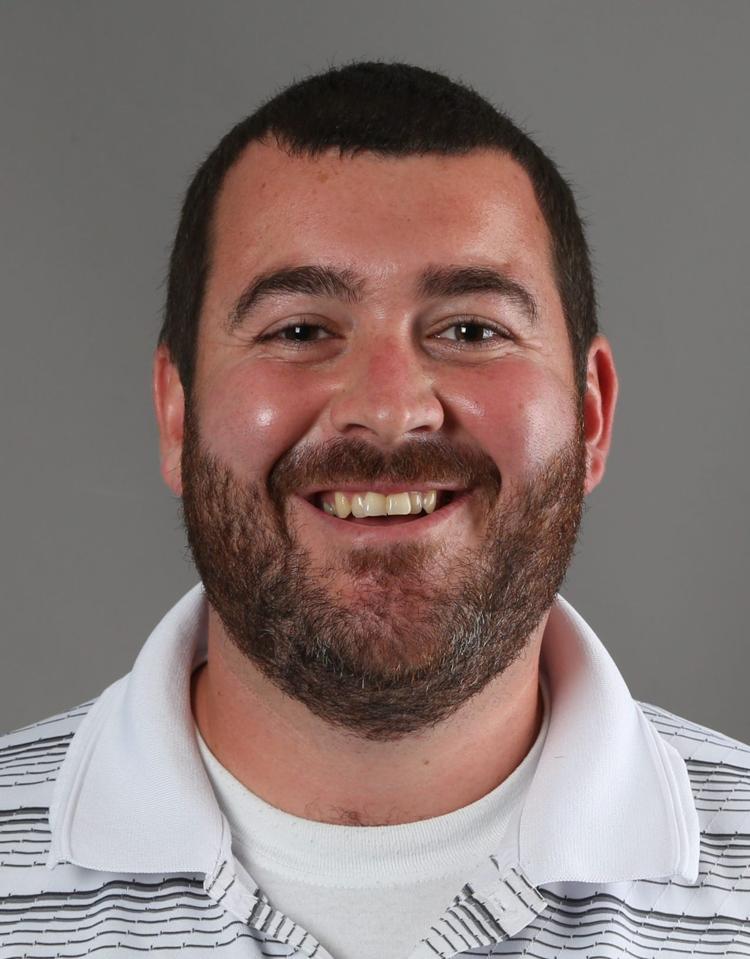 How does one get from the bright lights of Chicago to the more tranquil surroundings of China Spring, Texas?
By moving van, of course. And by answering the call.
Through some Texas contacts he had, Brandon Meyer learned about a coaching opportunity at China Spring prior to the 2014-15 school year. When the interview went well and China Spring athletic director Mark Bell asked Meyer if he'd like to come coach football and girls' soccer, he was all in.
He breezed in from the Windy City, and China Spring couldn't be happier about it. This year, in Meyer's second as head girls soccer coach, the Lady Cougars won 16 games, captured the District 17-4A title and advanced to the Region III-4A quarterfinals before falling to Jasper. It tied Midway for the deepest run by a Central Texas girls' program this year and was also the deepest run in program history for China Spring.
For his crafty leadership, Meyer is the Super Centex Coach of the Year.
"We were just trying to put as many things together as we could," Meyer said. "I mean, we knew we had some talent going into the season, so it was just trying to put all the pieces together. Get everything to work right. Fortunately for us, it did."
When Meyer landed at China Spring, he'd actually never coached soccer before. He wasn't a complete stranger to the game, mind you. His younger sister had played the game growing up, including on state tournament teams in high school and club teams, and he'd witnessed many a game from the sidelines.
But there was still a learning curve to navigate. Not to mention a whole lot more "y'alls" with which to communicate.
"We always joke around with him in practice about what it means to be a Texan," China Spring freshman Taylor Brown said. "He messes with our accents."
Meyer said that 2015 season was an educational experience all the way around.
"Last year was a big learning for me," Meyer said. "And for the girls. I think they had had a few different coaches the past few years, so me just getting used to the game and used to the girls, the girls getting used to me, and trying to figure out what the program was all about.
"This year you could really see what some of those younger girls have done to make it their own. Make it what they want to be and what China Spring wants it to be as well."
Brown said that Meyer has the perfect temperament for communicating with the Lady Cougar team.
"He's very laid-back," she said. "He works hard to keep everyone upbeat, keep everyone going. He kept us in great shape this year."
China Spring's stamina showed in the playoffs. After a 5-0 win over Center in the bi-district round, the Lady Cougars fell behind 2-0 in their area-round battle with Hamshire-Fannett. But they didn't allow their resolve or their energy to subside, and they charged back in the second half en route to a 3-2 win.
China Spring will return all but four players next year, including the vast majority of the starting lineup. The lessons learned from this year's playoff run could have a lasting benefit in 2017 and beyond, Meyer said.
"Definitely for the future too, that'll help us realize that just because you're down doesn't mean it's over," Meyer said. "You just have to keep playing and working hard and good things will happen."
Other coaches considered for the Super Centex Coach of the Year honor included Midway's Bill Sharp, a three-time past winner who presided over another district championship season for the Pantherettes, and Waco High's Tim Walker, who directed the Lady Lions to a 20-5 record and their first district championship in seven seasons.
Newcomer of Year: Taylor Brown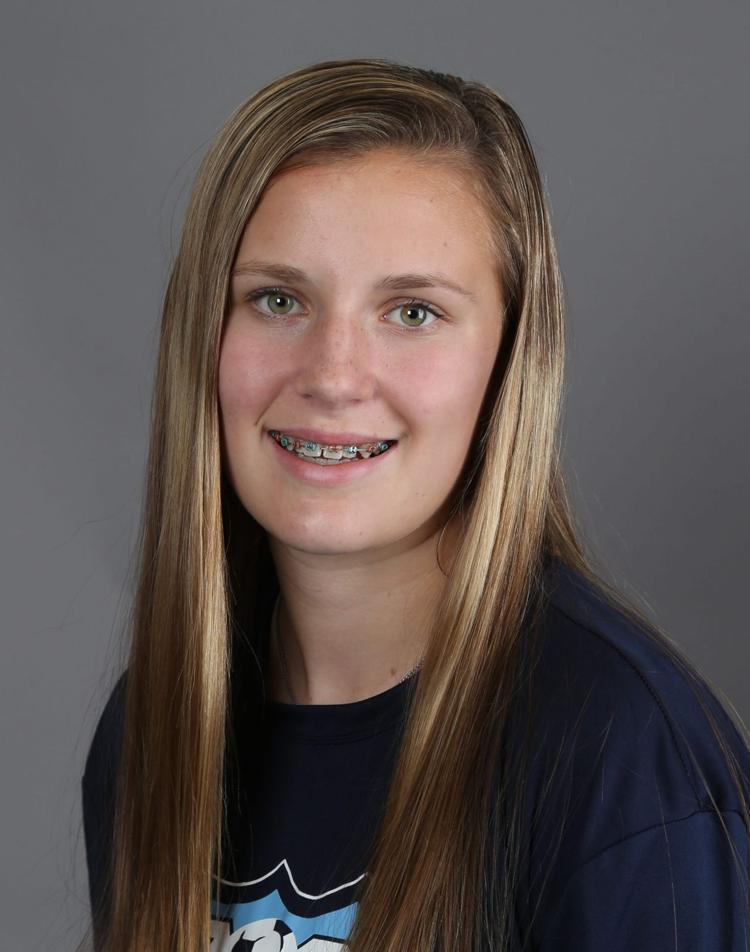 The fundamentals of the game can be taught. The inner workings of the competitor can't.
Some athletes, for instance, are born with an even disposition. Whether they encounter success or adversity, they're able to stay calm and collected, and just keep working.
China Spring's Taylor Brown is cut from this cloth. The Trib's Super Centex Newcomer of the Year, Brown scored 17 goals and distributed 34 assists as a freshman midfielder for the Lady Cougars, all the while maintaining an unwavering state of readiness.
"She is a coach's dream as far as being a player who does the things you ask them to do," said China Spring coach Brandon Meyer. "As far as her mentality, she's just ice-cold. She's that kind of a player. She doesn't show emotion, good or bad, which is good. She just kind of keeps it on a straight line all the time."
Brown knows her way around a soccer field without needing the use of Google Maps. She's been playing the game since she was 3, first at the Woodway Family Center and Heart O'Texas Soccer Complex, and later for select teams.
Brown said soccer helped her create a network of friends, many of whom turned out to be like-minded competitors as well.
"I just enjoyed competing," Brown said. "I loved playing with my teammates and just making friends, then going out and trying as hard as we could to win."
As she moved up from junior high to high school this year, Brown found a group of teammates with whom she clicked right off the bat.
"I didn't really know what to expect. Everyone was really nice and they all welcomed me in. I kind of expected to go out and play as hard as I could and just see what happened. We ended up playing really, really well."
It's no wonder Brown makes friends so easily, given how well she shares. She served as the catalyst for China Spring's offensive attack, routinely sending crosses ahead of her streaking teammates to set them up for goal-scoring opportunities.
"I like to make it as easy as possible," Brown said. "If I can't, if it's not my play to score, then I'd like to help someone else score."
With three more varsity seasons to come, it's intriguing to contemplate how good Brown could get. She said she wants to improve her fitness level and further develop her connection with her teammates. Meyer would like to see her get more aggressive in looking for her own shot.
But she's got that even-keel thing down.
"We're really looking forward to her coming back," Meyer said. "Obviously she really helped out her team this year. You can see from her stats, she can finish on her own, but she's also willing to give the ball up when she needs to. I can only imagine her getting better as she gets older, which is great."
Other Central Texas newcomers who impressed in their varsity debuts were Belton midfielder Rachel Ramm, the District 12-6A newcomer of the year, Lorena freshman midfielder Katie Burnside, Robinson freshman midfielder Allison Hope, Waco High freshman forward Elena Perez and University freshman Lizette Ramirez, the newcomer of the year in District 17-5A.
---
2016 SUPER CENTEX GIRLS SOCCER TEAM

Player of the Year: Kayley Ables, F, Waco High
Newcomer of the Year: Taylor Brown, MF, China Spring
Coach of the Year: Brandon Meyer, China Spring

FIRST TEAM

Pos
Player
Cl
School
F
Tiarra Hodges
So
Belton
F
Isabella Hudson
Jr
China Spring
F
Kayley Ables
So
Waco High
MF
Audrey Johnston
Sr
Midway
MF
Regan Baccus
Sr
Midway
MF
Yesenia Calvillo
Sr
Temple
D
Erica Anderson
Sr
Belton
D
RosaOlivia Segura
Jr
University
D
LeeAnna Reyes
Sr
Waco High
GK
Ashlyn Slocum
Jr
China Spring
GK
Bailee Russell
So
Midway
Honorable mention: Rachel Ramm and Alexis Mack, Belton; Hannah Windwehen, China Spring; Jessica Ortiz, Cassie Medina and Laura Vega, Gatesville; Maddie Miller and Katie Burnside, Lorena; Lexy Tatum, Allison Hope, Graison Rolf and Rylie Fuentes, Robinson; Melanie Foutz, Temple; Lizette Ramirez, University; Elena Perez, Waco High
---
First-team profiles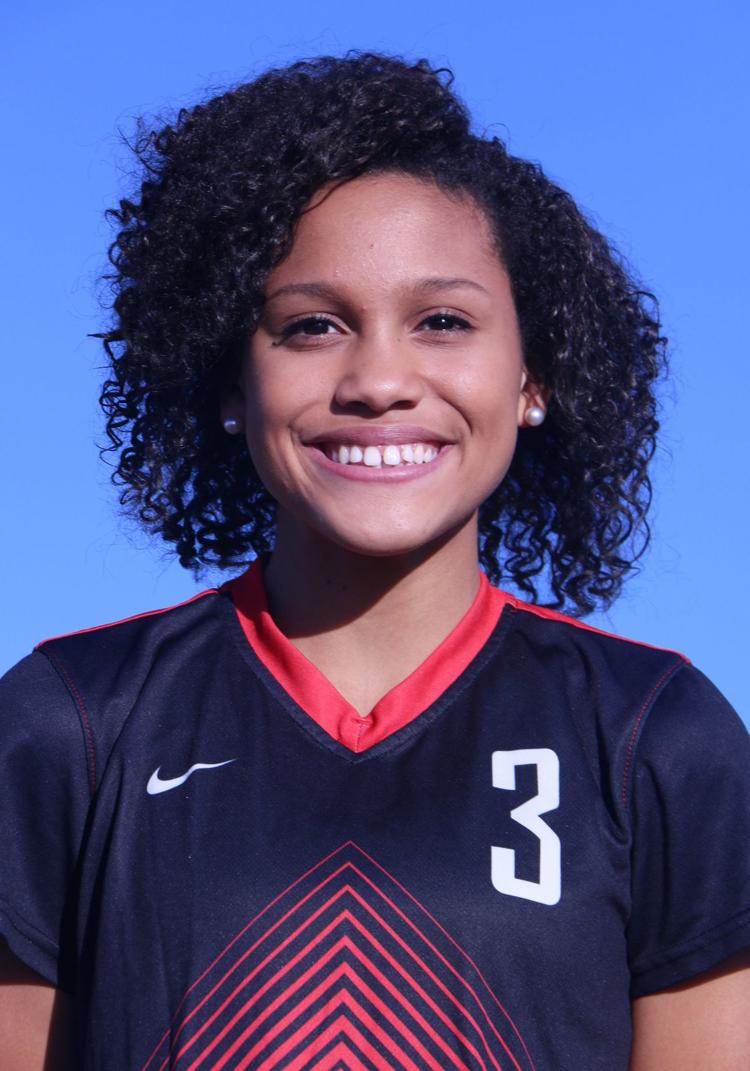 12-6A MVP booted 31 goals, 13 assists in 2nd year, has 41 for her career.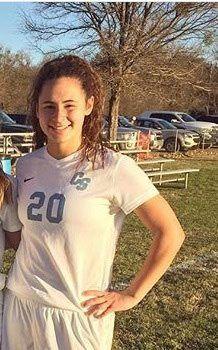 Cougars' top threat netted 40 goals for 3rd-round playoff team.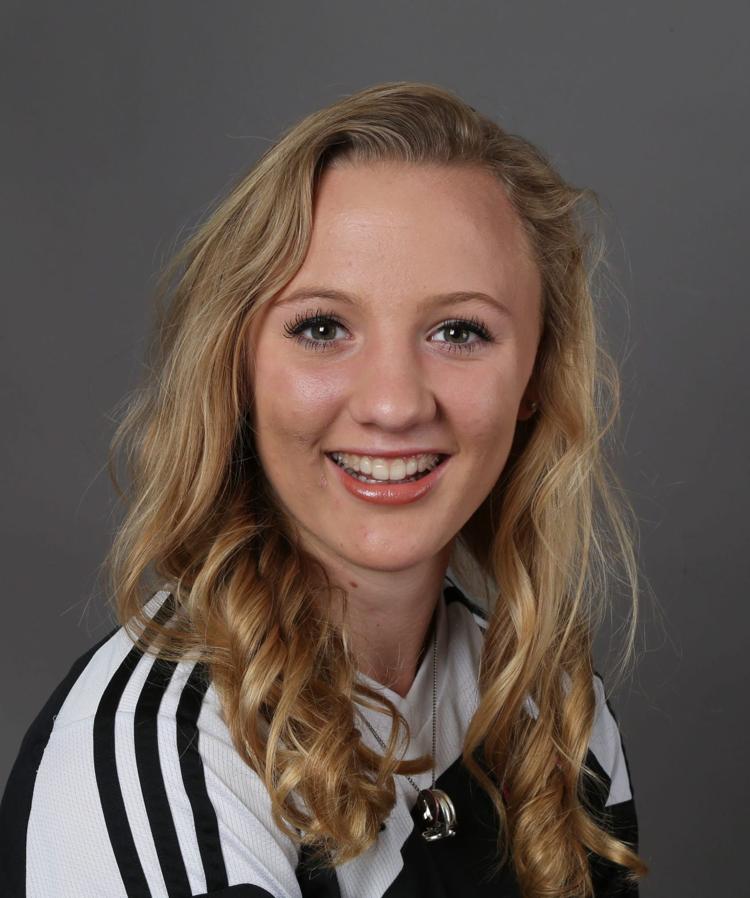 Baylor commit led Central Texas with 45 goals for district champions.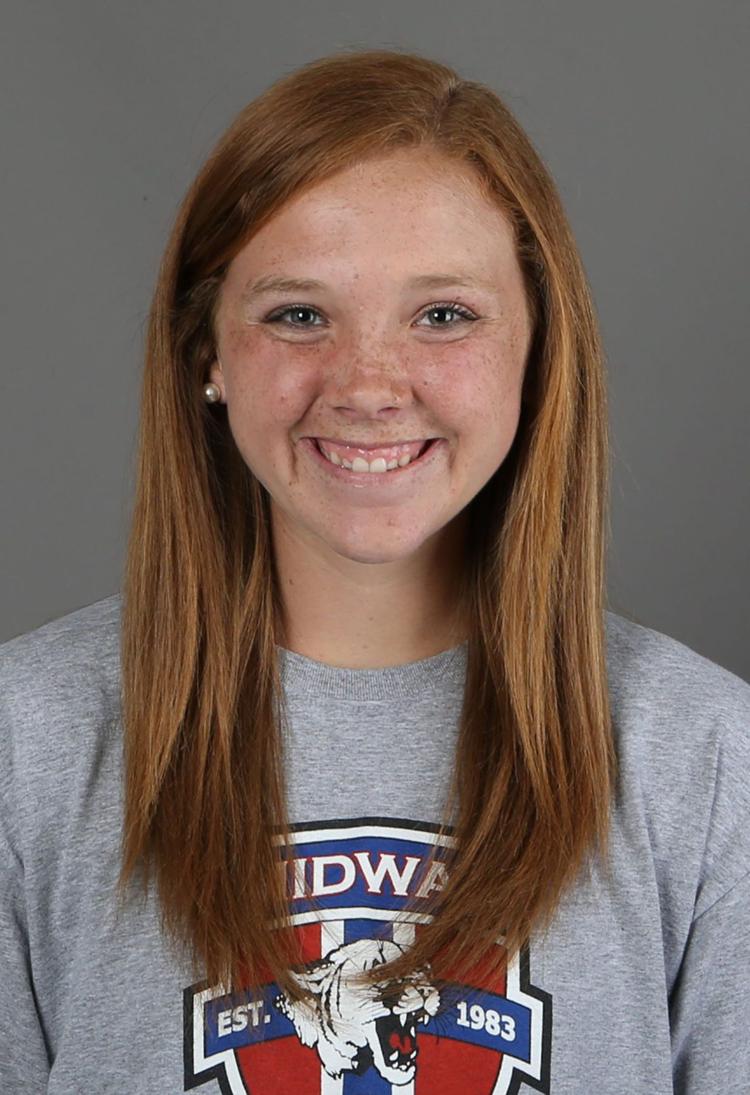 Multi-year star, Baylor signee stayed steady with 21 goals, 13 assists.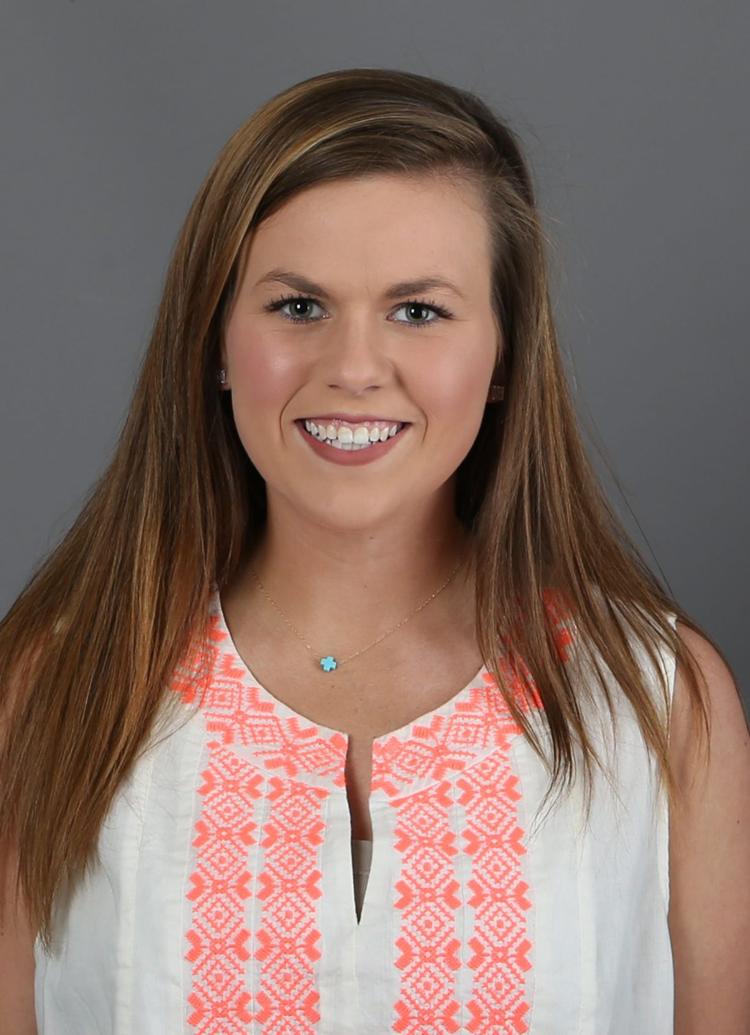 Midfielder MVP of 12-6A, Baccus scored 10 goals while neutralizing foes' runs.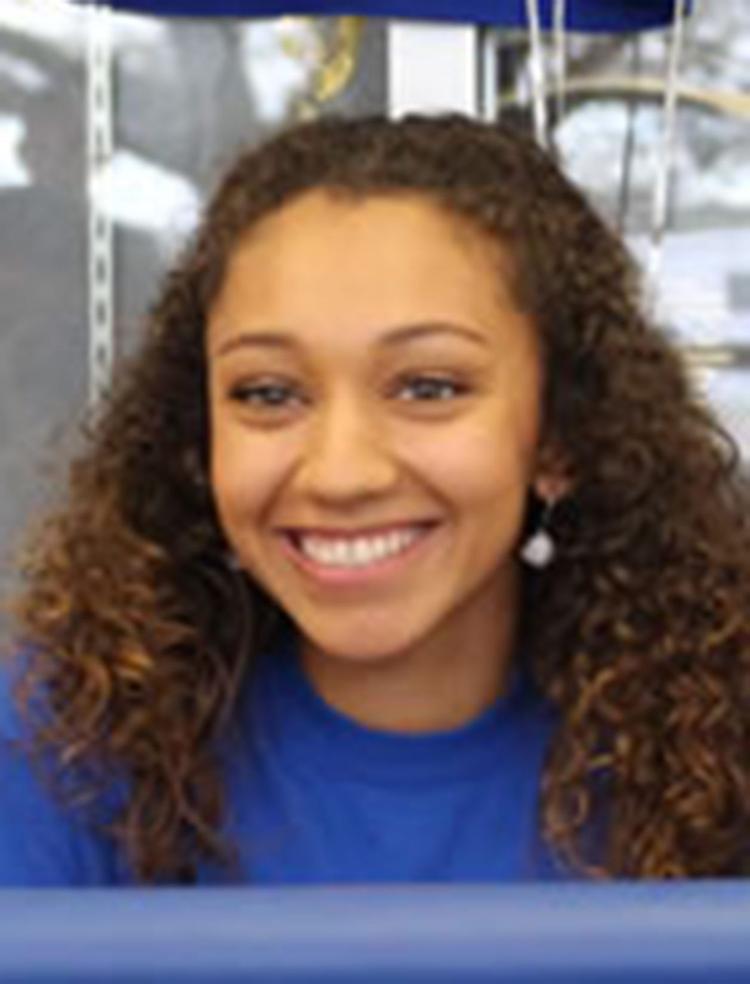 Veteran standout put in 13 goals, will take talents to Eastfield College.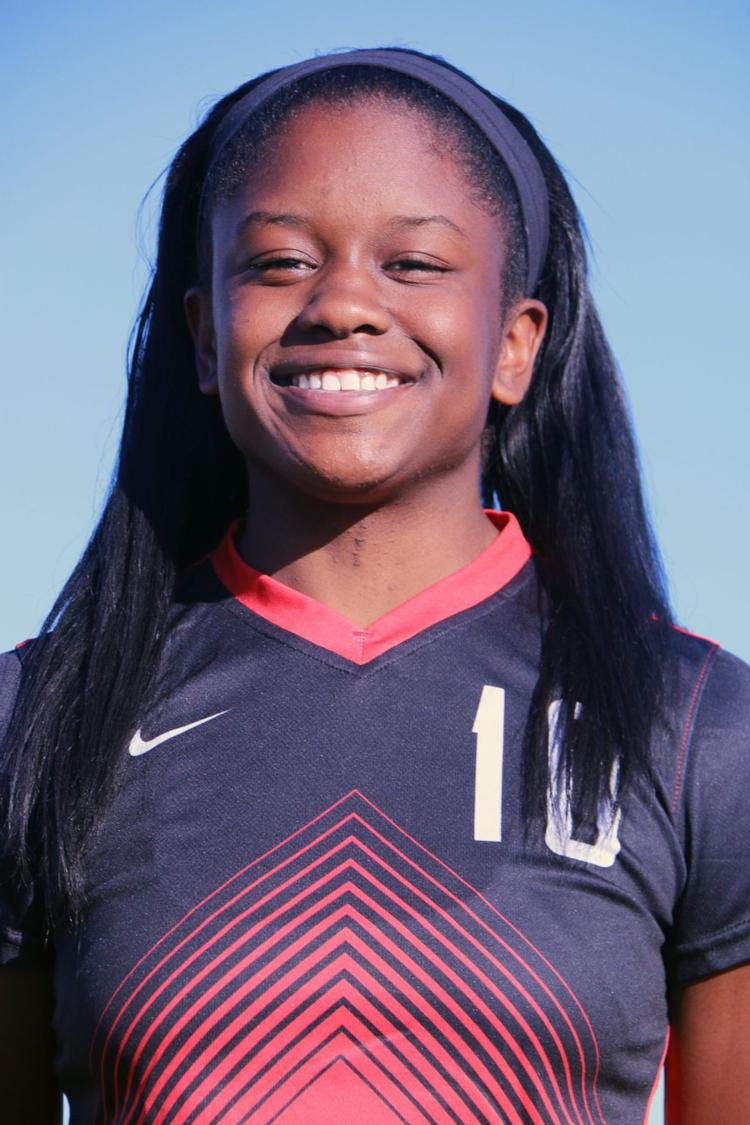 12-6A's top defender helped Lady Tigers record 9 shutouts in final year.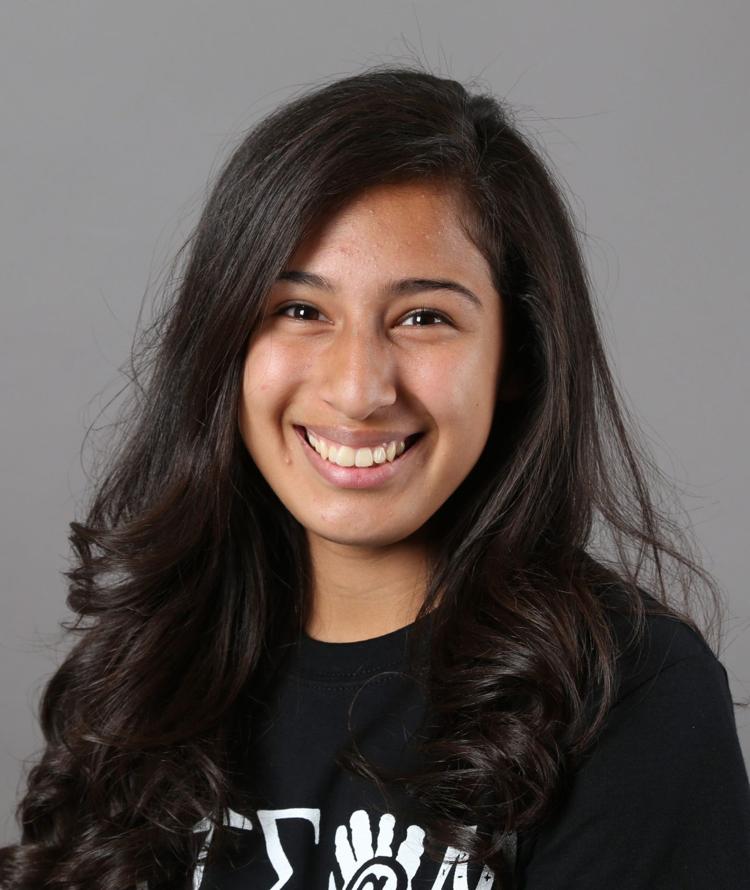 Savvy stopper anchored defense; chipped in 6 goals on offense.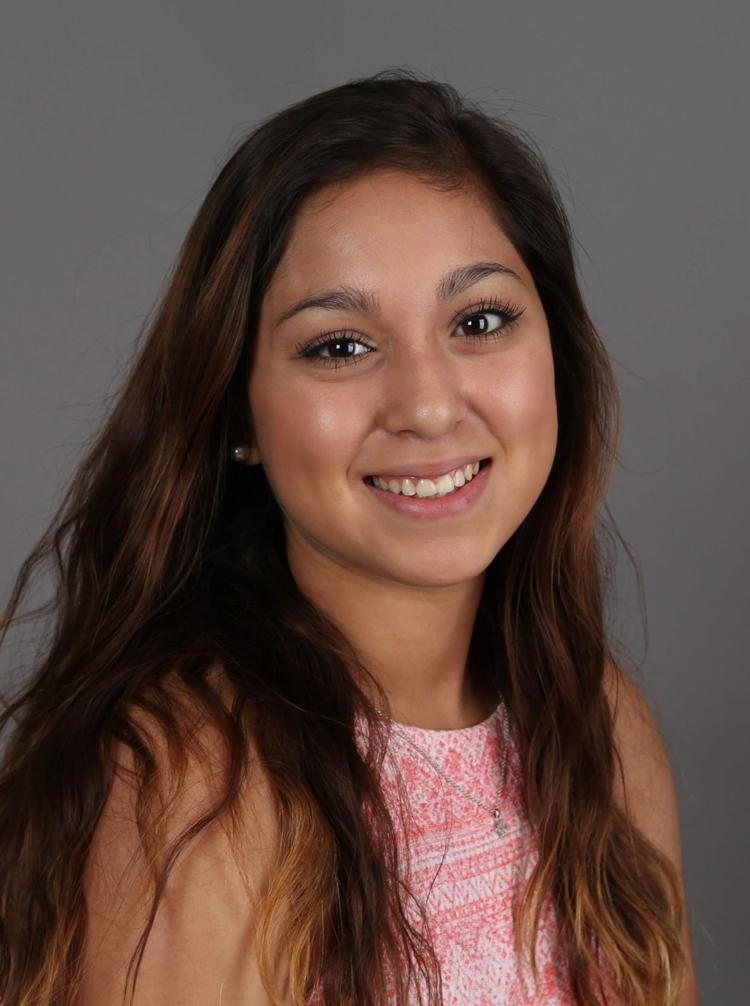 4-year starter locked down back end of field for district champions.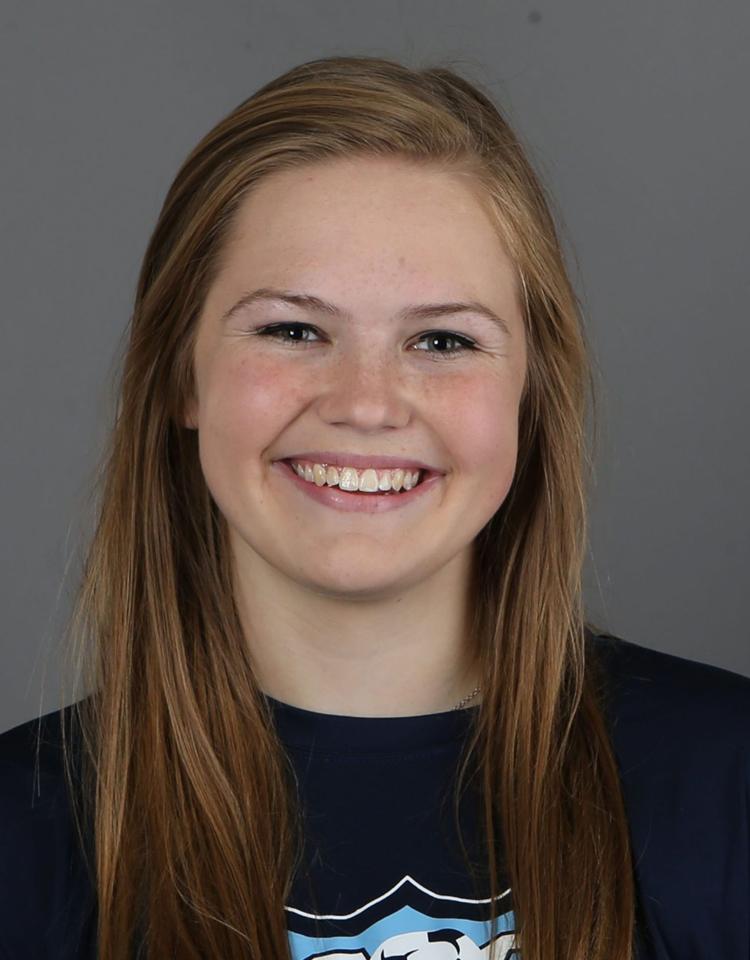 Athletic keeper tallied 9 shutouts, made 148 saves for Cougars.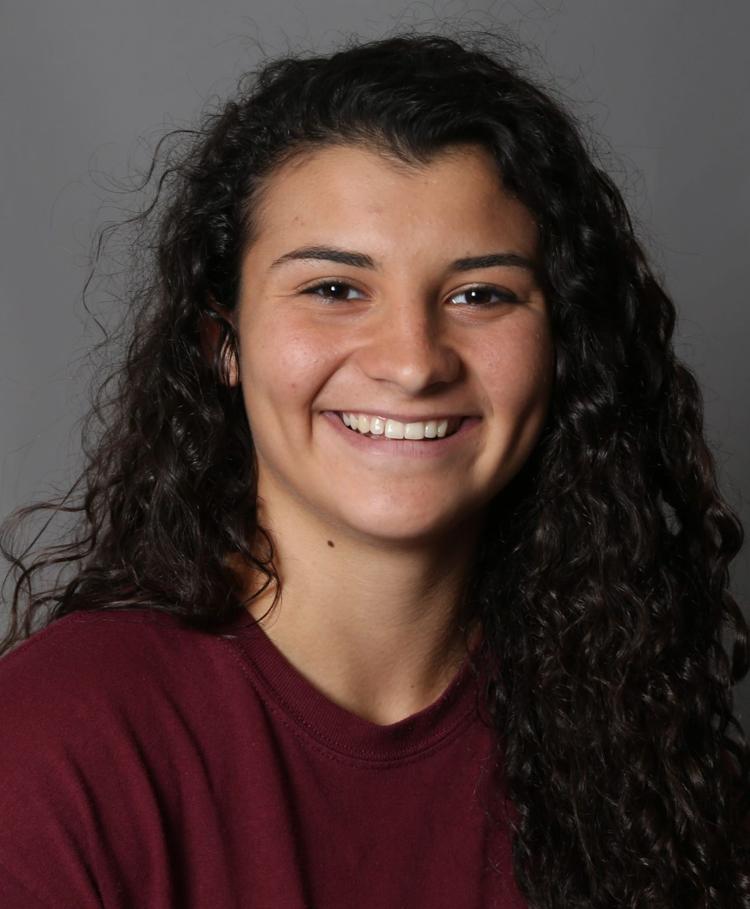 12-6A's top goalkeeper allowed only 9 goals in 21 matches for stingy D.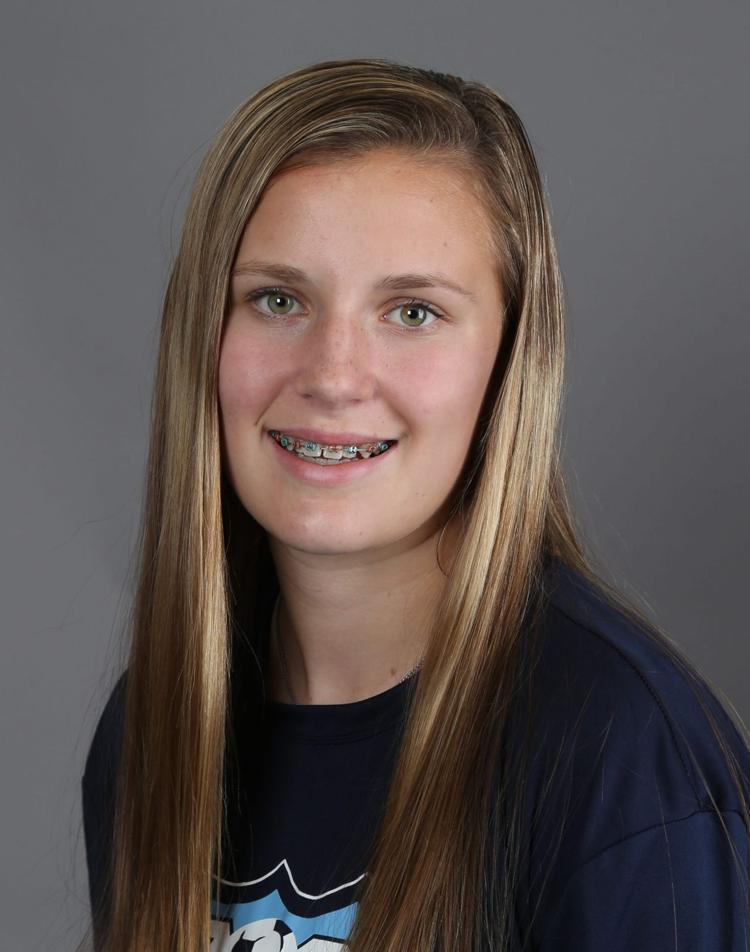 As both a scorer and distributor, first-year phenom sparked China's run.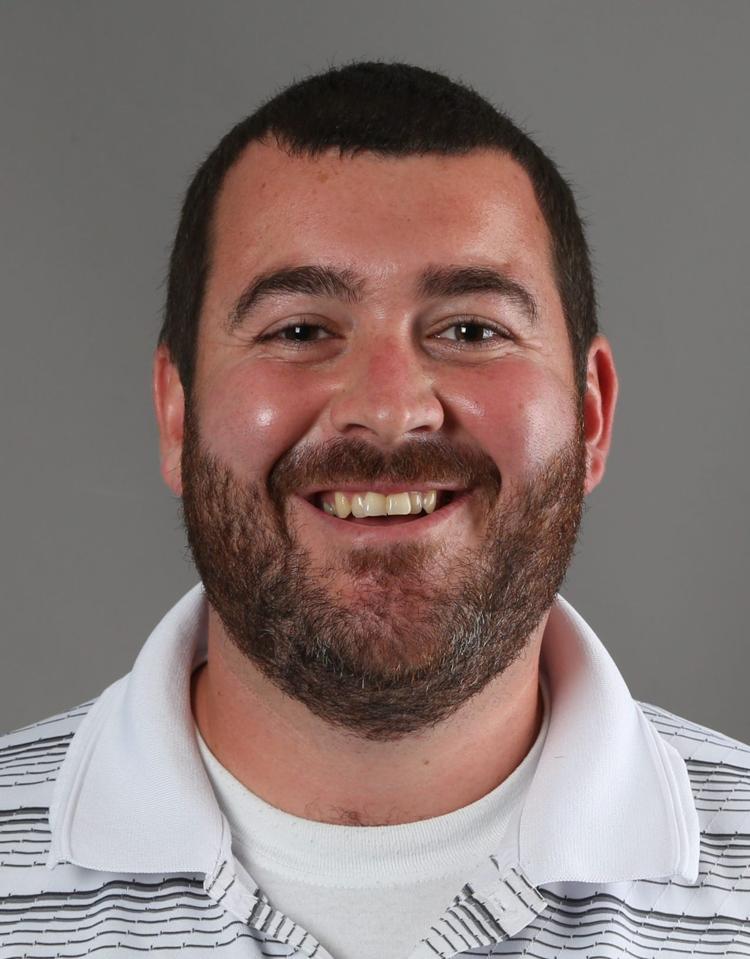 2nd-year coach oversaw best year in Lady Cougars' history.