Football has a way of creating dynasties and legacies.
Great teams get remembered and the players at the core of those teams get recounted and reminisced about through the years.
Certainly, the La Vega Pirates have given their school community much to celebrate in recent seasons as they have won two state titles and advanced to the championship round two more times in the last 11 years.
Among the great players who have helped build that success, one family has stood out lately. A year ago, Pirates senior linebacker Jared Rogers became the first player to win the Super Centex Defensive Player of the Year award in consecutive seasons, while his younger brother Jordan earned Defensive Newcomer of the Year.
Now, after he stepped into the spotlight and posted 142 tackles as a junior, Jordan Rogers has followed in his brother's footsteps and claimed the 2019 Super Centex Defensive Player of the Year honor.
In doing so, the Rogers family has achieved an unprecedented third straight year of keeping the award under the same roof.
Earlier this week, Jordan Rogers was in the Trib newsroom to have his photo taken for the Super Centex team when he learned he was the Defensive Player of the Year.
"I was wondering. My mom kept asking me every day," Rogers said. "I'm blessed to have that opportunity to keep it in the family."
Although Rogers reacted to the honor with soft-spoken humility, his actions on the field were bold and loud.
Among his 142 tackles, Rogers had 15 tackles for losses, five interceptions, six pass breakups, four forced fumbles and four fumble recoveries.
Even more telling than his statistics, La Vega coach Don Hyde said the Rogers brothers have high football IQ in common.
"Jordan's built a little differently, Jared's a little thicker, but their knowledge of football runs pretty deep," Hyde said. "Jordan is always coaching on the field. He's just like his brother was."
La Vega entered this season with few returning starters on the defensive side. So Rogers and fellow Super Centex first-team linebacker DeMarrquese Hayes took responsibility for bringing along the less experienced players.
By the end of the season, Rogers, Hayes and La'Travius Johnson all totaled more than 100 tackles. That trio played a huge role as the Pirates, the 2018 Class 4A Division I state champions, traveled back to the state title game.
More than any physical or tactical trait, Rogers said the leadership factor was what he tried to copy from his older brother.
"I saw (Jared) picking players up last year and I knew I had to work on that this year to keep my team so we could stay connected," Jordan said. "For me and my defense, I had to step up and be a leader."
Offensive Player of the Year: Zach Hrbacek, Troy
When area sports media members were making their lists of players to watch last August, Troy junior running back Zach Hrbacek was sure to be a noteworthy name.
After all, he rushed for 2,045 yards and helped the Trojans construct a respectable 9-3 season in 2018.
But Hrbacek surpassed all expectations and led Troy to do the same.
During an autumn of spectacular running back performances, Hrbacek's accomplishments singled him out as the Super Centex Offensive Player of the Year.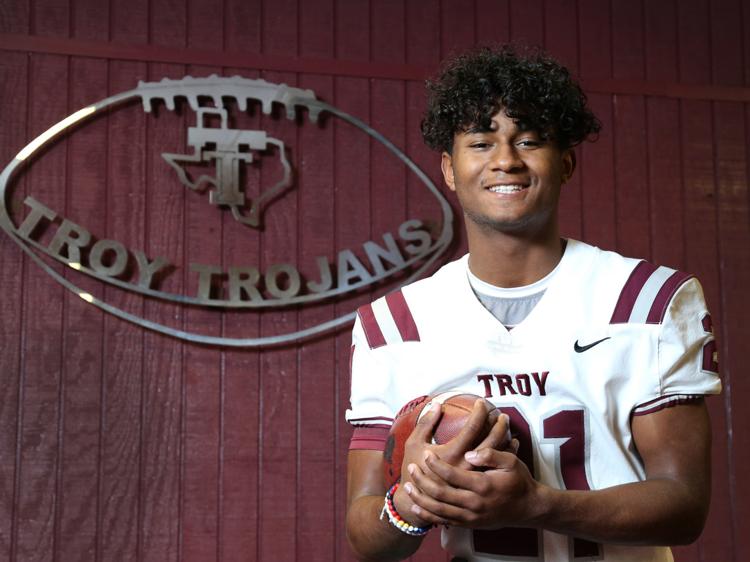 The Trojans' speedy, determined back darted his way to 2,746 rushing yards and 56 touchdowns on 340 carries.
Offensively, he was the Trojans' horse that carried them to a district title, a 12-2 record and the regional final before they lost to eventual state champion Grandview.
"He's something else," Troy linebacker Kadin Workman said. "He can fit into holes probably three inches wide. He can just get through and break it for a touchdown. He's fun."
Like Rogers, Hrbacek tends to let his actions do the talking for him. He credited his coaches, offensive line and other teammates for helping him post an outstanding season.
Troy coach Ronnie Porter has seen how Hrbacek is putting in the hours to work toward playing college football. That makes Porter believe that the best might be yet to come for the Trojans running back who already has more than 4,700 career rushing yards.
"He's going to do exactly what you ask him to do," Porter said. "I'm not going to tell you that we taught him how to cut and move. But he works at his craft. He studies his craft, and he works really hard at becoming a better athlete.
"Last year after having a successful season a lot of these college teams told him he needs to work on his top-end speed. Well, he's worked on his top-end speed. He was faster this year than he was last year. And I have all the confidence in the world that he's going to be faster next year than he was this year."
Offensive Newcomer of the Year: Jaylon Gibson, Midway
One can always tell which players a football team really trusts: the guys the team turns to when it's win or go home.
Midway wide receiver Jaylon Gibson showed why he was one of those go-to players when the Panthers were facing McKinney in the area round of the playoffs. Gibson hauled in touchdown catches of 76 and 63 yards to help Midway defeat McKinney, 38-27, and make it to the third round.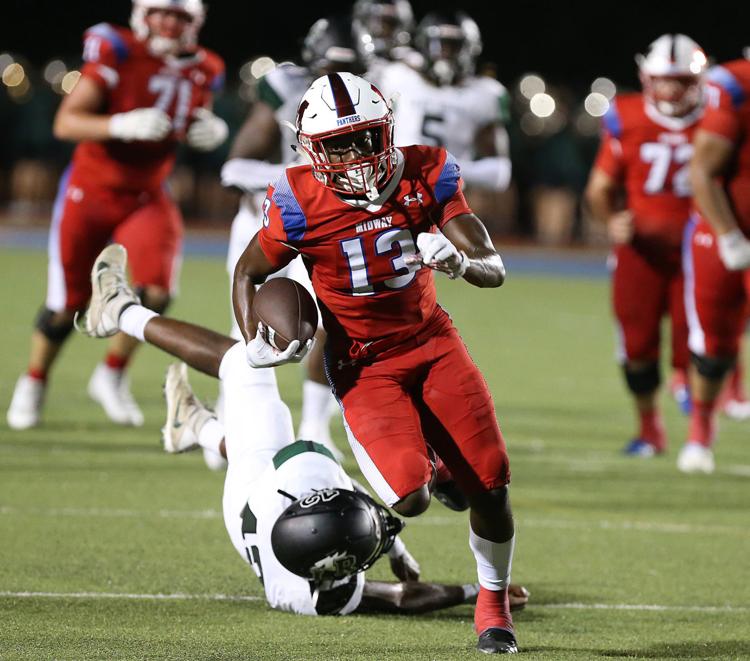 Gibson, a Panthers sophomore, made plenty of plays earlier in the season, including a touchdown on a jet sweep versus Mansfield Lake Ridge in week two. But it was his playoff heroics that will stick in Panther fans' memories, and likely those of Midway quarterbacks, too.
"He always came up with the big play," Midway coach Jeff Hulme said. "Our quarterbacks knew if they could get it close, he was going to make them look good."
Gibson finished the season with 52 catches for 820 yards and five touchdowns, making the plays to distinguish himself as the Super Centex Offensive Newcomer of the Year.
But he's also serving notice that he's far from finished.
"I'm trying to help us go to state," Gibson said. "I'm just trying to get better and turn it to the next level."
Defensive Newcomer of the Year: Klyderion Campbell, Mart
The Mart Panthers had a plethora of players who made a huge impact on both sides of the ball. As the Panthers moved deeper into the playoffs, a name that kept coming up was that of sophomore Klyderion Campbell.
After dazzling Falls City by running for a 57-yard touchdown in the state semifinals, Campbell followed it up with a crucial pick-six in the state championship game versus Hamlin.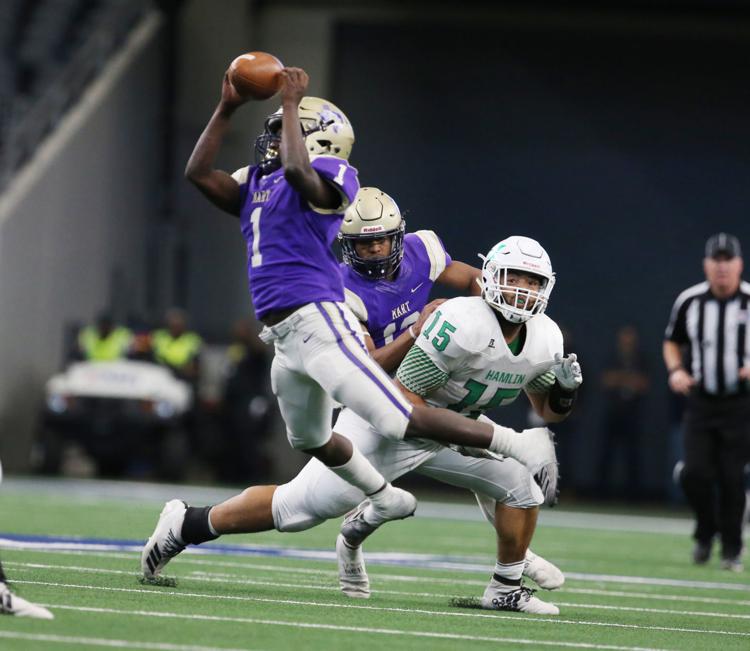 The Panthers were clinging to a four-point lead late in the third quarter when Campbell slyly let a Pied Pipers tight end drift to a spot where he appeared to be open. But when the Hamlin quarterback released the pass, Campbell darted in front of it. He hauled in the interception and returned it 33 yards for a touchdown that proved pivotal in Mart claiming a third-straight state title.
Campbell went on to win Defensive MVP honors as the Panthers won the 2A Division II state championship. That capped a season in which he posted 74 total tackles, including 10 for losses from his linebacker position, while at the same time serving as one of Mart's primary ball carriers on offense.
Coach of the Year: Kevin Hoffman, Mart
The Mart football program has won eight state championships with its latest triumph over Hamlin in December.
But somehow, Panthers coach Kevin Hoffman keeps leading the Panthers to uncharted territory. Mart claimed back-to-back titles for the first time with its 2018 championship and made it a three-peat this season.
With that, Hoffman has been chosen as the 2019 Super Centex Coach of the Year.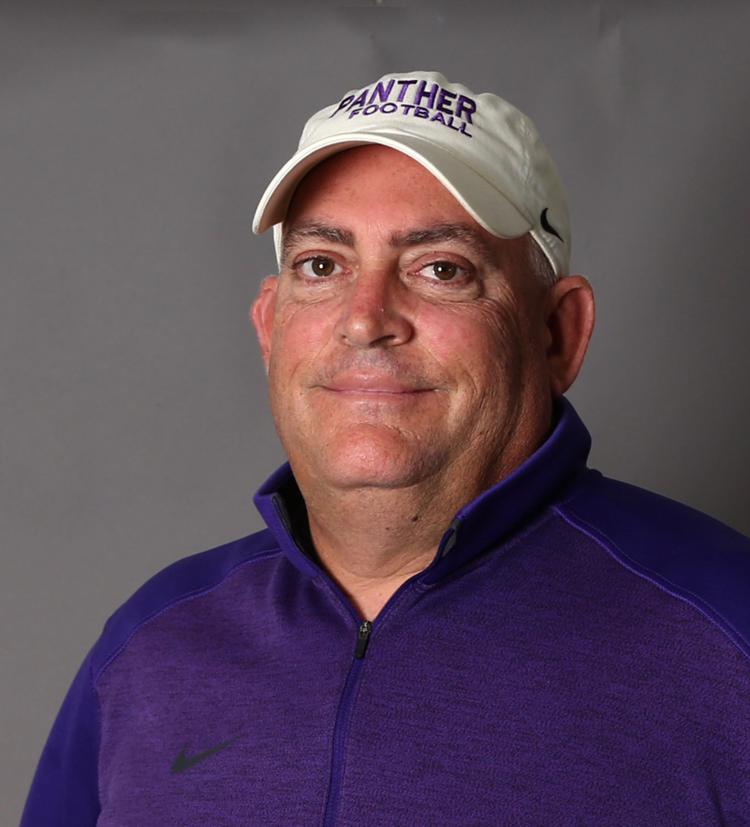 Mart's run to its third straight title unfolded as one of the Panthers coaching staff's best efforts to date. Through five games in this campaign, Mart had a 2-3 record.
But Hoffman and his assistants kept pushing a roster full of underclassmen. Mart had 14 sophomores among its 25 varsity players, but they played like veterans by the time they reached the state championship stage at AT&T Stadium in Arlington.
"It's just unbelievable that we were able to get back here for a third time with this young group," Hoffman said in the postgame press conference following the state title victory.
He said the Panthers coaches weren't afraid of testing the young group through a tough nondistrict schedule and that philosophy paid off.
"The difference is, now we've gone through week two and week three and week four with a bunch of sophomores," Hoffman said. "Now we're in week 16 and they've grown up through all of those things."
---
2019 SUPER CENTEX FOOTBALL TEAM

Offensive Player of the Year: Zach Hrbacek, Troy
Defensive Player of the Year: Jordan Rogers, La Vega
Offensive Newcomer of the Year: Jaylon Gibson, Midway
Defensive Newcomer of the Year: Klyderion Campbell, Mart
Coach of the Year: Kevin Hoffman, Mart

First Team Offense

Pos
Player
Cl
Ht
Wt
School
QB
Braden Brashear
Sr
5-9
160
Cameron Yoe
RB
Zach Hrbacek
Jr
5-7
170
Troy
RB
Jay'Veon Sunday
Sr
6-1
195
Connally
WR
TJ Ferch
Sr
6-2
180
Clifton
WR
Ty Moore
Sr
6-3
190
Lorena
WR
Kolby Tanner
Sr
5-8
165
Whitney
OL
Tret Pullen
Sr
6-3
280
Connally
OL
Wesley Ndago
Sr
6-2
300
Midway
OL
Robert Allen
Jr
6-3
295
La Vega
OL
Chris Bledsoe
Sr
6-1
250
Mart
OL
Noah Plsek
Sr
6-5
310
Reicher
UT
Nathan Quattlebaum
Sr
5-11
165
Bruceville-Eddy
K
Logan Smith
Sr
5-7
150
Belton
RS
Devin Wilson
Sr
6-0
175
Whitney

First Team Defense

DL
Roddrell Freeman
Jr
6-1
218
Mart
DL
De'Traveon Thompson
Sr
6-0
200
La Vega
DL
Carson Byrd
Sr
6-1
265
Midway
DL
Torii Pullen
Jr
5-11
270
Connally
LB
Jordan Rogers
Jr
5-9
164
La Vega
LB
Nico Vargas
Sr
5-10
220
Cameron Yoe
LB
DeMarrquese Hayes
Sr
6-2
190
La Vega
LB
Kadin Workman
So
6-0
180
Troy
DB
Kavian Gaither
Jr
5-10
180
Connally
DB
Kyler Martin
Sr
5-11
163
Mart
DB
Korie Black
Sr
6-2
180
Connally
DB
Ara Rauls III
Jr
5-10
163
La Vega
P
Bryce Boland
Sr
5-11
168
Midway

Second Team Offense

QB
Mason Brandenberger
Sr
5-10
160
Clifton
RB
Will Nixon
Sr
5-11
185
Midway
RB
JT Anthony
Sr
6-1
180
Bremond
WR
Kobe Young
Sr
5-11
160
Cameron Yoe
WR
Jhobe Smith
Sr
6-1
175
McGregor
WR
Jordan Rogers
Sr
6-2
180
Robinson
OL
Thomas Bowman
Jr
6-3
275
Belton
OL
Will Scott
Sr
6-2
296
Cameron Yoe
OL
Chance Hasse
Sr
6-1
225
Hubbard
OL
Damion Brown
Jr
5-11
295
La Vega
OL
Micah Sauls
Jr
5-11
215
Mart
UT
KJ Peoples
Sr
5-7
168
China Spring
K
Hector Aviles
Jr
5-8
135
McGregor
RS
Corey Sandolph
Sr
6-2
180
University

Second Team Defense

DL
Ayden Lane
So
5-11
190
Mart
DL
JD McNutt
Sr
5-10
205
Bremond
DL
Mason Wootan
Sr
5-8
185
Whitney
DL
Eduardo Gil
Jr
5-9
222
Cameron Yoe
LB
Tonny Sanchez-Yanez
Sr
5-9
177
Mart
LB
La'Travius Johnson
Jr
6-0
185
La Vega
LB
Tate Grams
Sr
5-8
165
Bruceville-Eddy
LB
Riley Perry
Sr
5-10
160
Clifton
DB
Calvin Stewart
Sr
6-0
176
Cameron Yoe
DB
Tate Abel
Sr
5-11
160
Crawford
DB
De'Traevion Medlock
So
5-8
180
Mart
DB
Barrett Hubbard
Sr
5-6
160
Moody
P
Breck Chambers
Fr
5-10
150
Crawford

Honorable Mention

QB — Ruben Jimenez, Belton; Seth Kasowski, Bremond, Brayden Faulkner, China Spring; Tanner Merenda, Crawford; Logan Morris, Hubbard, Landry Kinne, La Vega; Bradley Lina, Lorena; Veandre McDaniel, McGregor; Jake Boozer, Reicher; Joseph McHenry, Robinson; Brandon Coker, Wortham.
RB — James Debose, Cameron Yoe; Emmanuel Abdallah, China Spring; Elisha Cummings and Jar'Quae Walton, La Vega; Evan Norward, Moody; Ethan Fuentes, Reicher; Jeremiah Stroupe, University, Trey Janek, West; Juan Saucedo, Whitney.
WR — Za'Korien Spikes, Cameron Yoe; Jacob Kuligowski and Major Bowden, China Spring; Tyler Pierce, Hubbard; Eric Ochoa, Reicher.
UT — Terrick Jarmon, Bruceville-Eddy; Kei'Shawn Clater, Mart; Drew Satterwhite, Teague; Sam Jones, Troy; Jerome Ratliff, Waco High.
OL — Carter Hooser, Matthew Hale and Cooper Gohlke, Crawford; Davis Orr, Moody; Jackson Bayer, Reicher.
DL — RaeShawn Roberts, La Vega; Reese Huffman, McGregor; Jayce McBride, Moody.
LB — Hunter Wilganowski, Bremond; Patrick England, Cameron Yoe; Jordan Nichols, Connally; Trey Lacina, Crawford; Jed Whitney, Crawford; Caleb Lengefeld, Hamilton; Landon Blackman, Hubbard; DaMarion Medlock, Mart; Beau Workman, Troy; Daishawn Fisher, Waco High; Joseph Pendleton, West; Dawson Hightower, Whitney; Riley Baker, Wortham.
---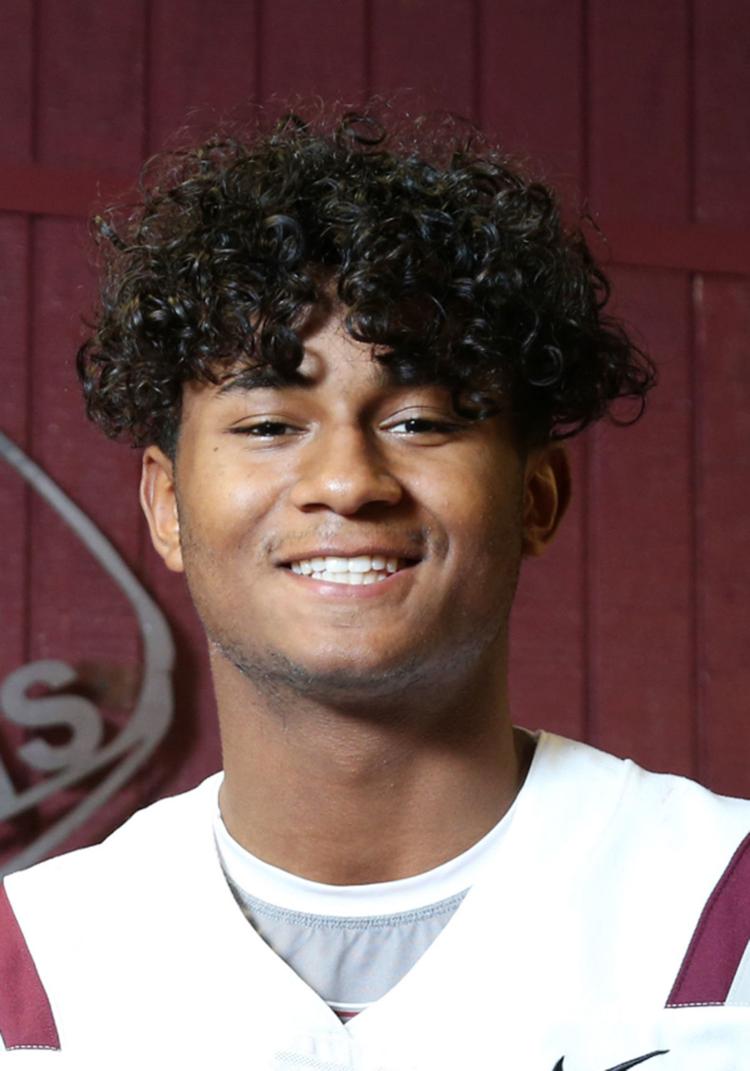 Dynamic running back rolled up 2,746 rushing yards and 56 touchdowns in helping the Trojans reach 12 wins and the regional final round of the playoffs.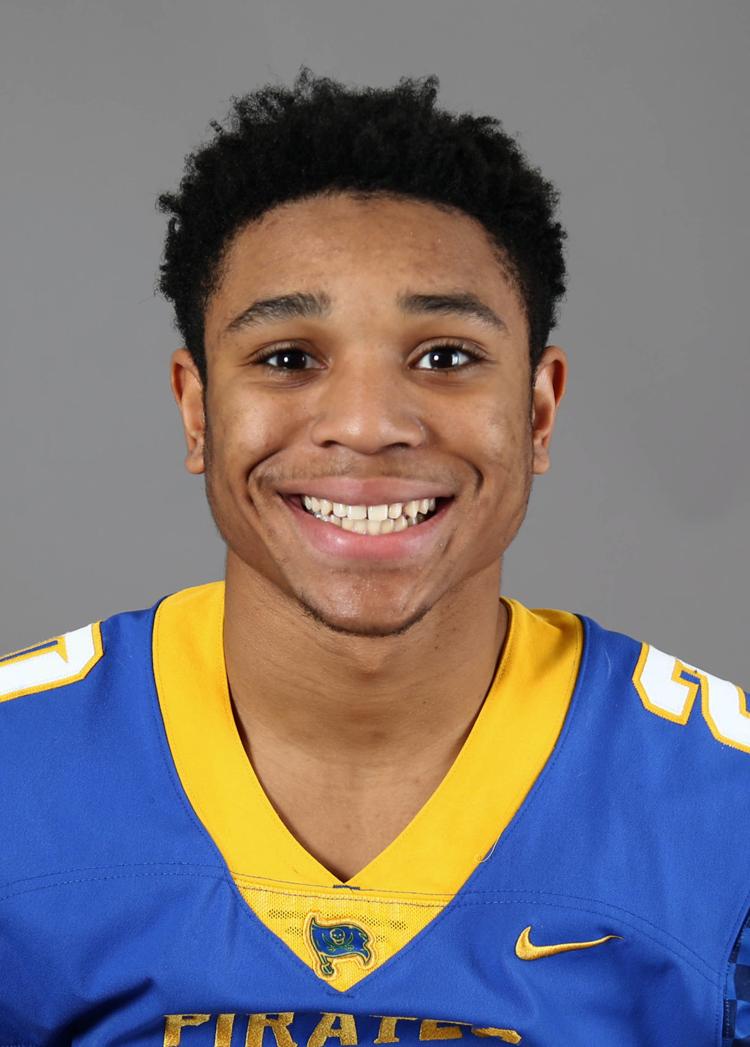 The 2018 Defensive Newcomer of the Year followed it up by posting 142 tackles, including three sacks and 15 for losses to help the Pirates reach the state final.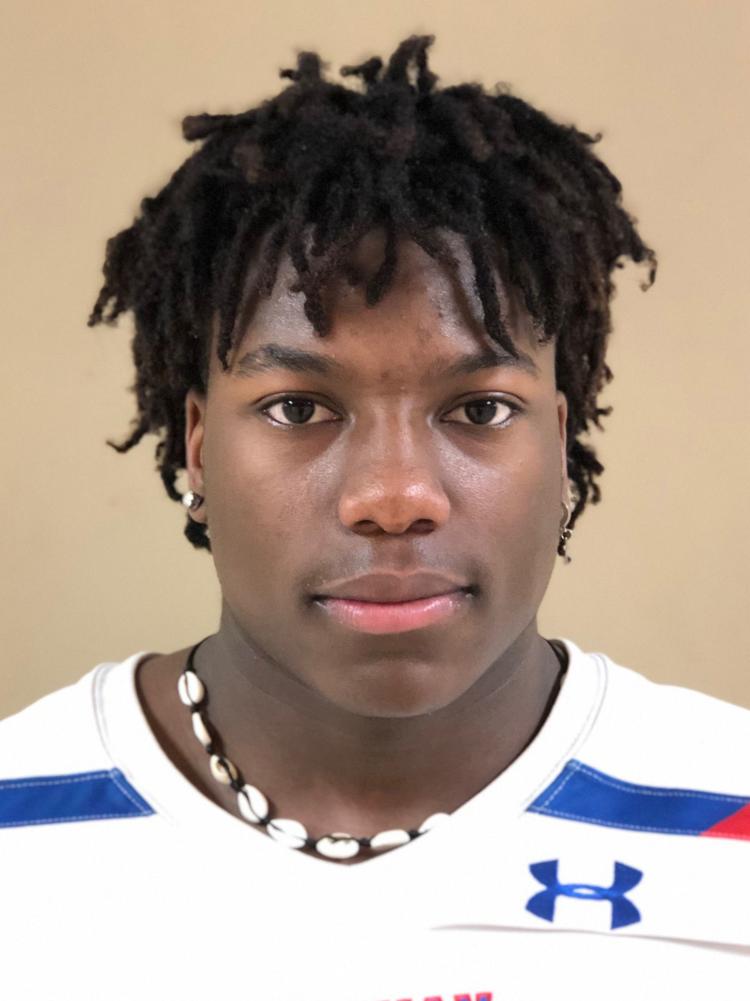 Found his role as a Panthers playmaker as the season went on. Gibson finished with 52 catches 820 yards and 5 touchdowns.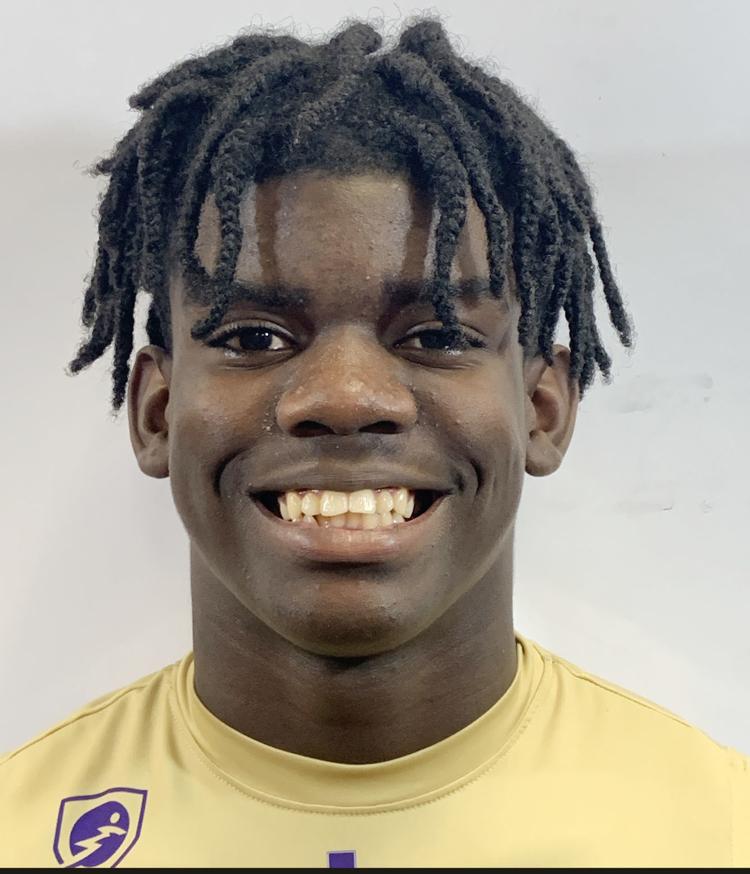 Speedy linebacker earned state championship game Defensive MVP honors after his pick-six helped the Panthers build momentum in title win.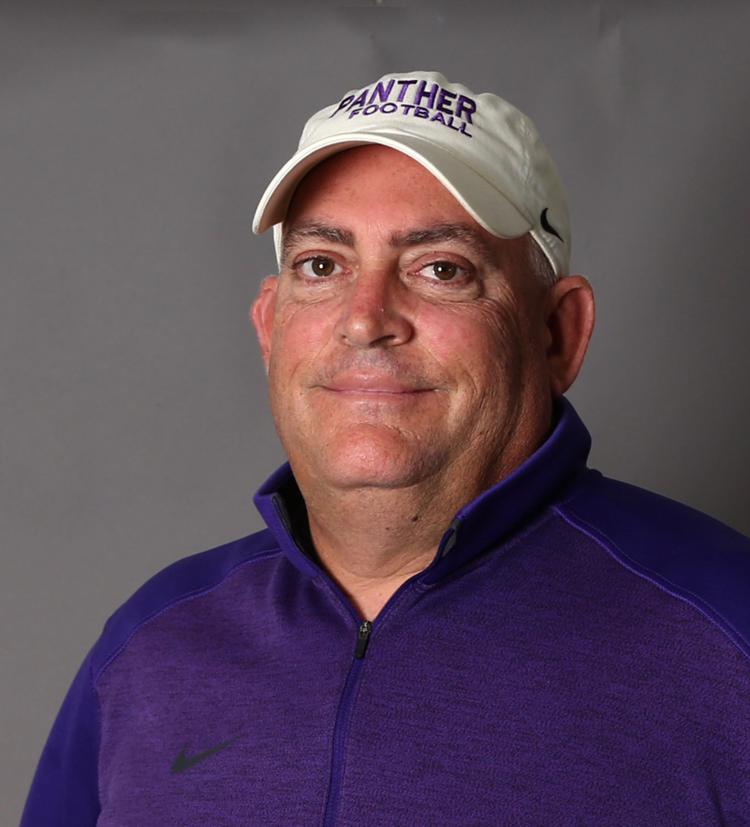 Panthers coach guided a young team with 14 sophomores making up more than half the roster to the school's third-straight state championship.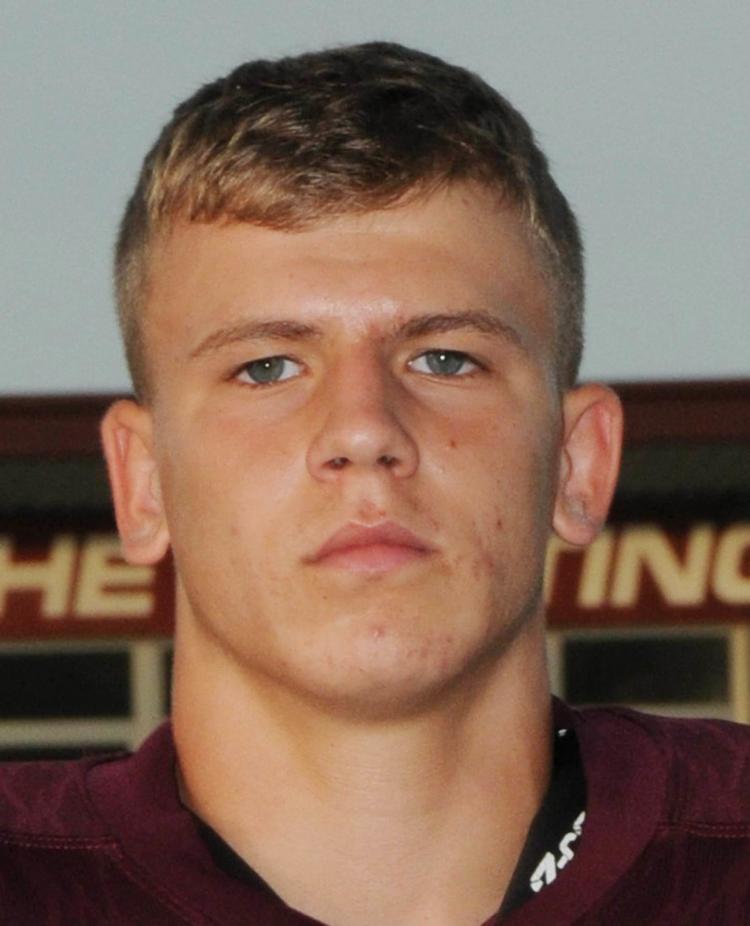 Yoemen quarterback threw for a Central Texas-leading 2,993 yards and 36 touchdowns to lead his team to an 11-win season and the third round of the playoffs.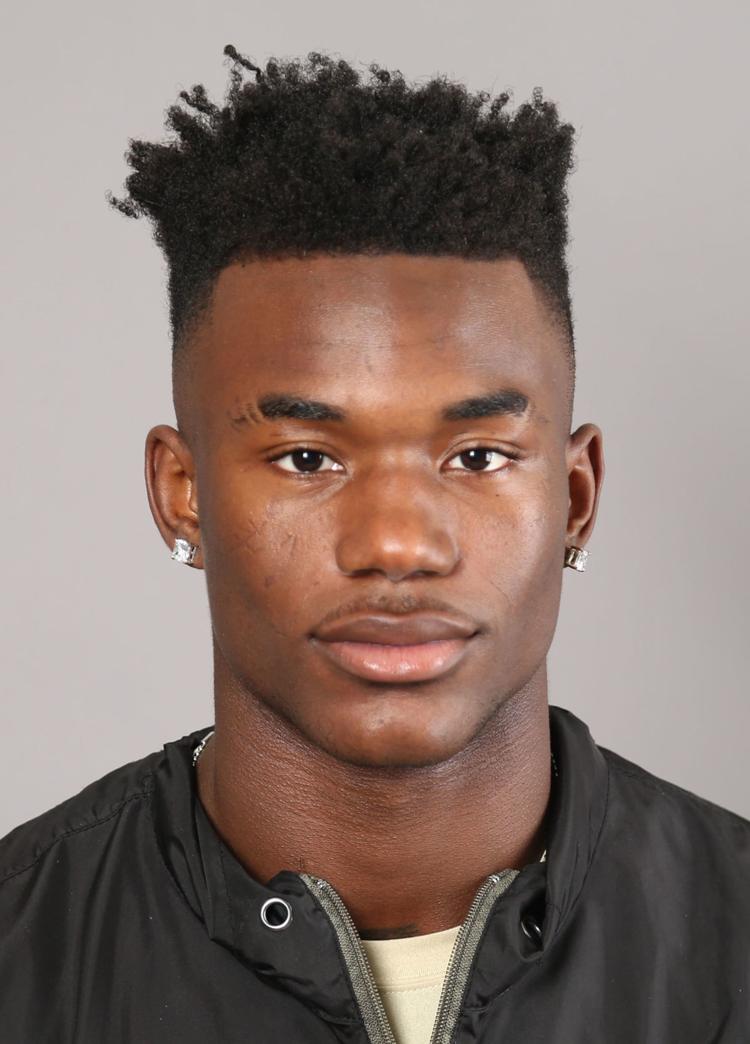 Washington signee followed up his Offensive Player of the Year performance by rushing for 2,222 yards and 35 touchdowns this fall.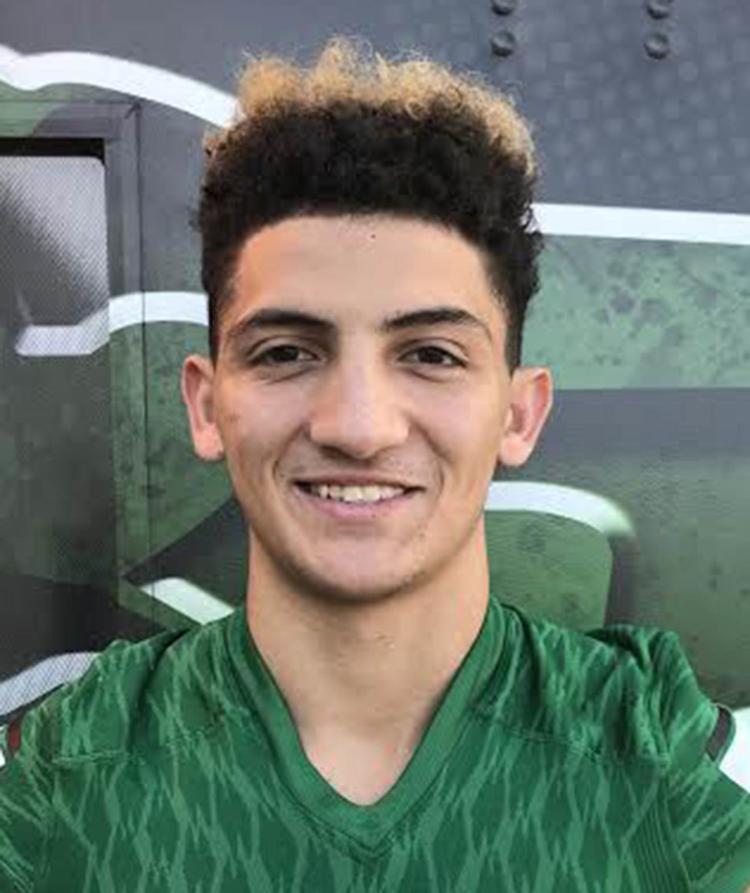 Game-changing receiver hauled in 78 catches for 1,341 yards to help Cubs post an 8-4 record and advance to the area round of the playoffs.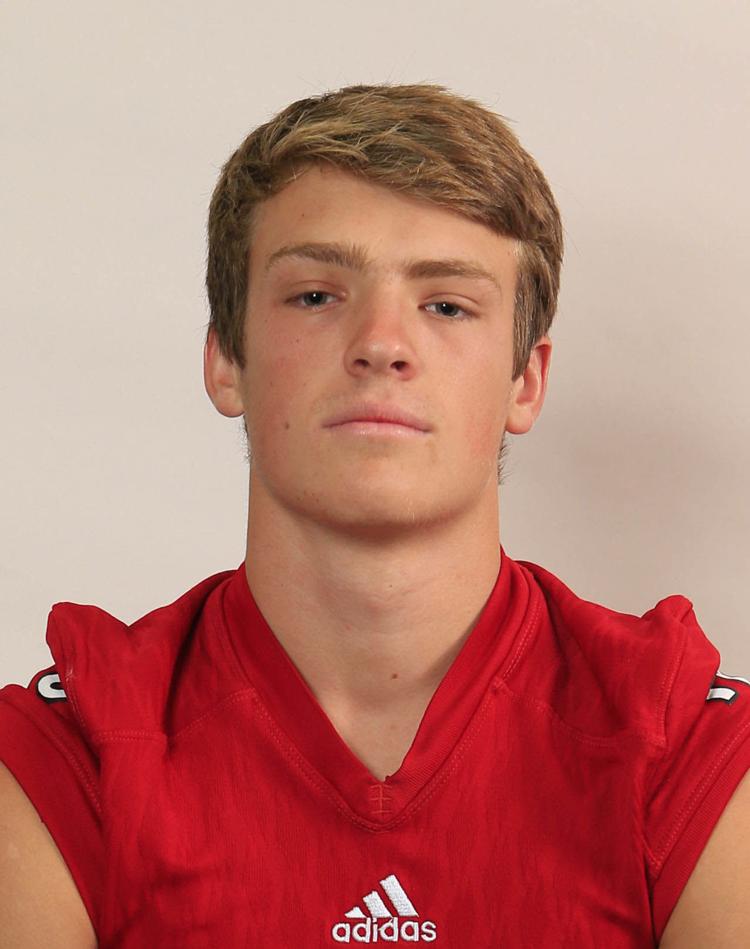 Became the Leopards' primary offensive weapon as he caught 55 passes for 1,283 yards and 15 touchdowns.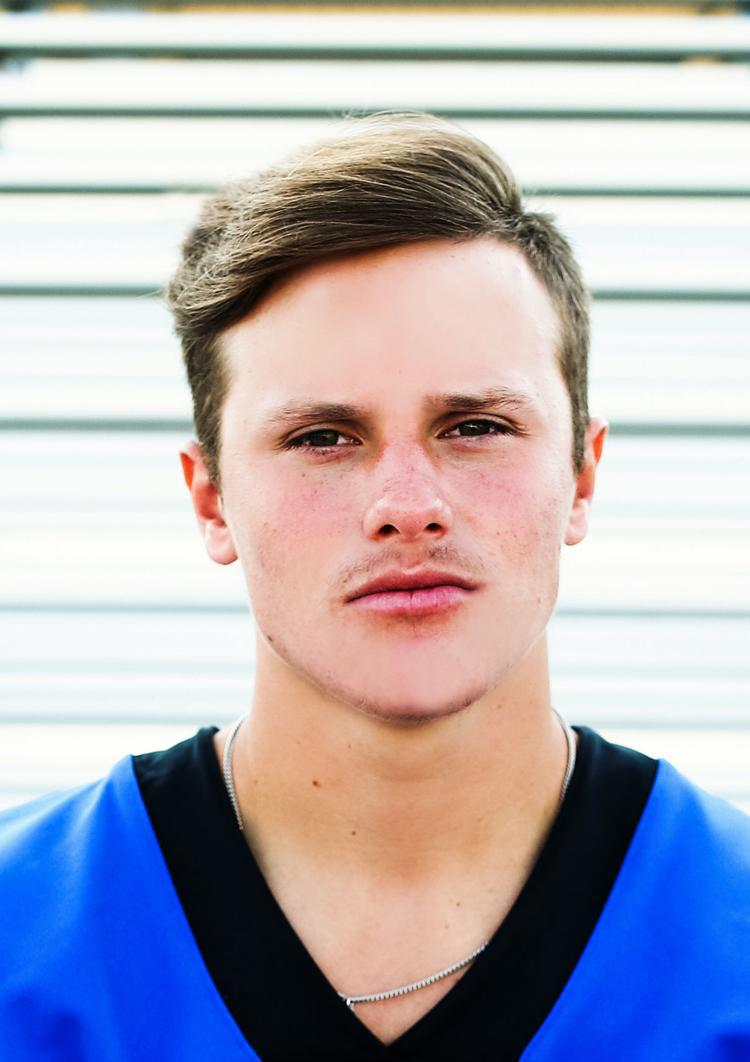 Wildcats receiver excelled in a multi-faceted offense as he produced 53 receptions for 1,020 receiving yards and 10 touchdowns.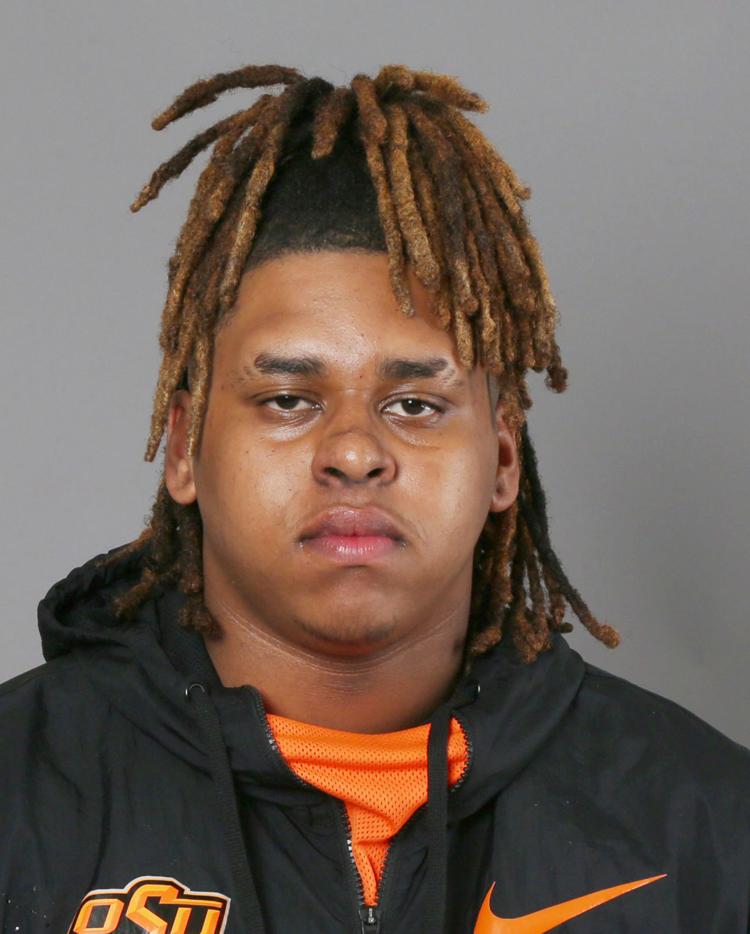 Oklahoma State signee posted 87 pancake blocks while clearing the way for an offense that produced more than 5,400 yards.
Air Force commit graded out at 95 percent while averaging an astounding 15 pancake blocks per game for Panthers.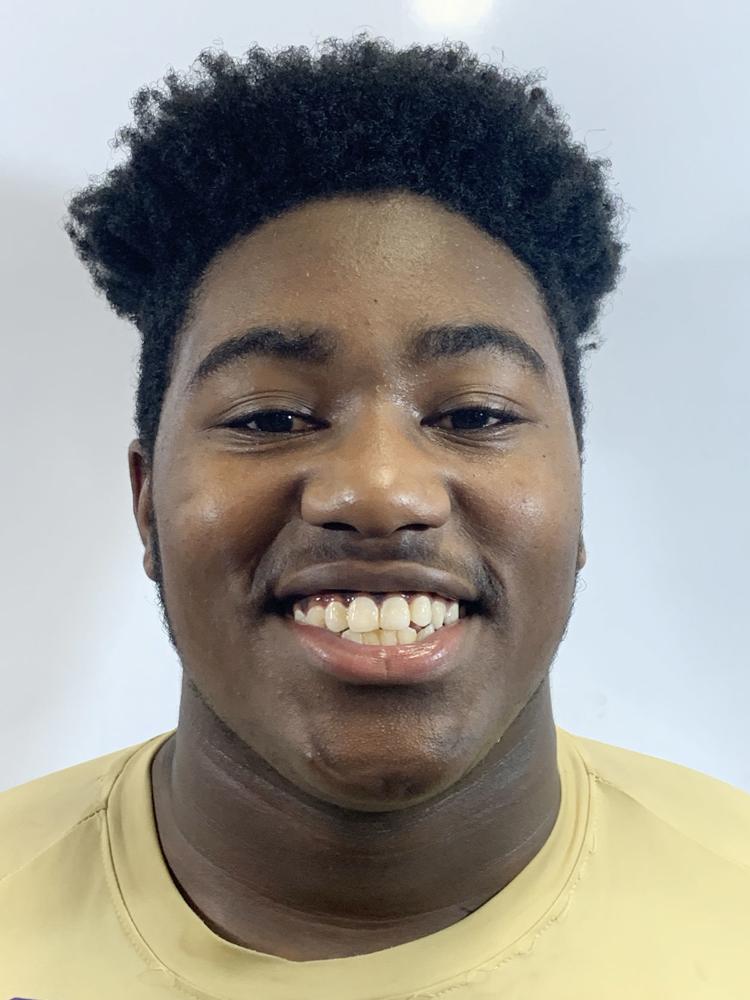 Senior leader for state champion Panthers thrived on both sides of the ball. Graded out at 95 percent with 20 pancake blocks.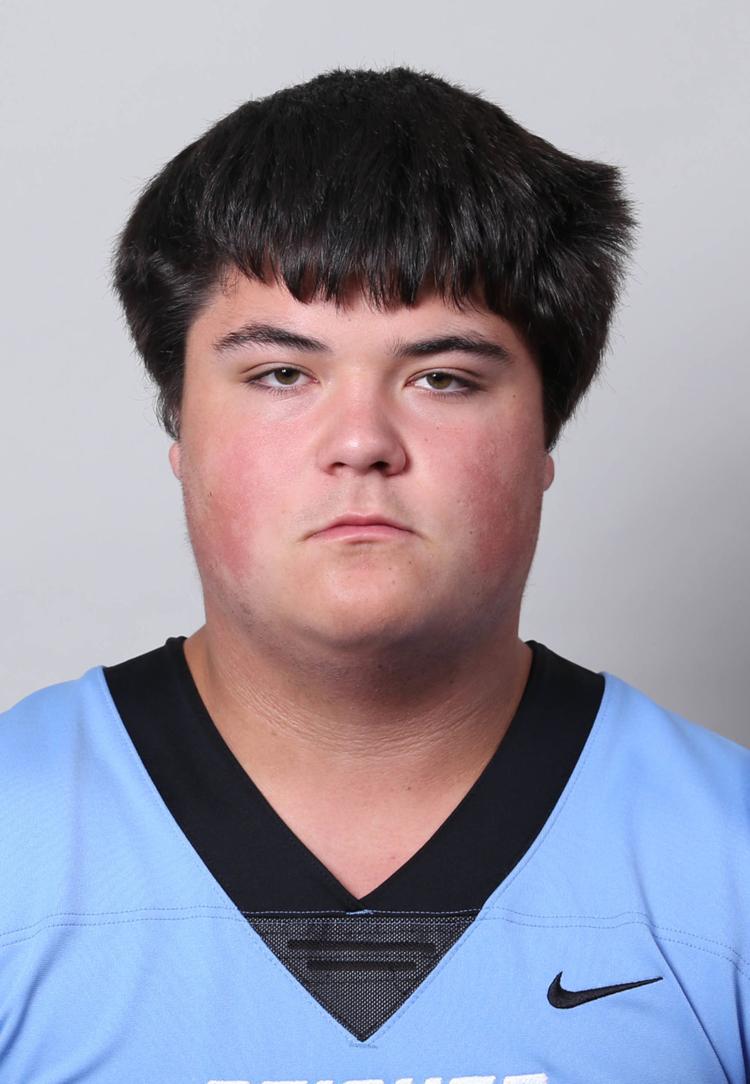 Massive offensive lineman posted 123 pancake blocks, played a key role in Cougars' run to the playoffs.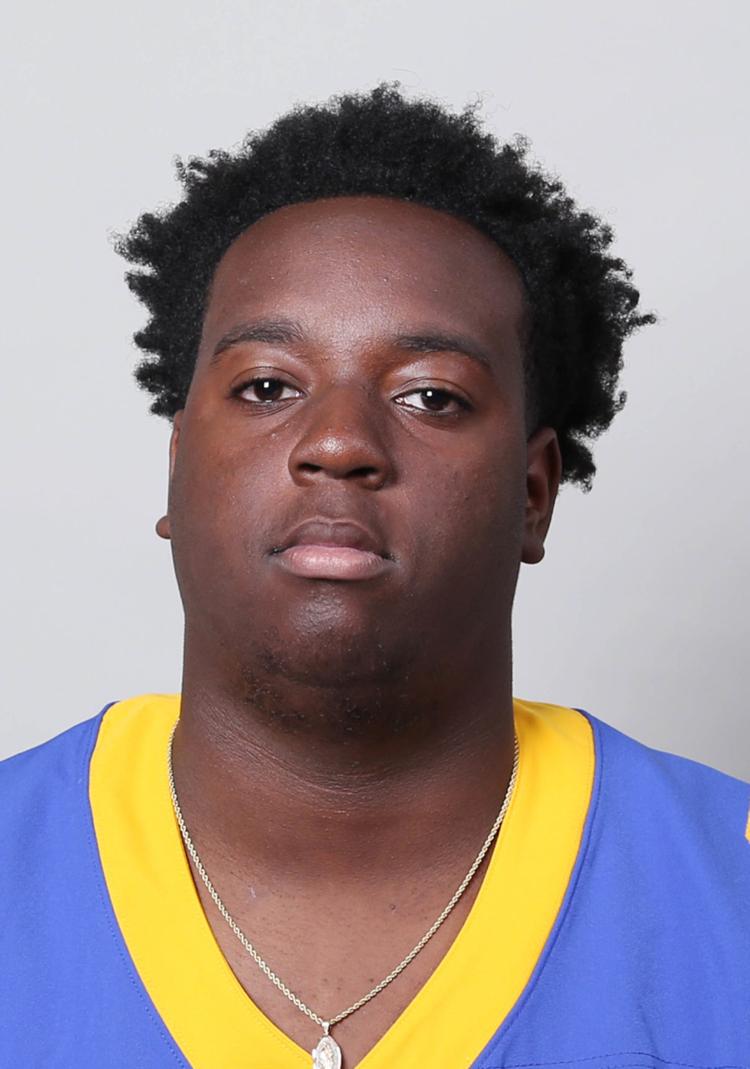 Key cog on Pirates offensive line as they advanced to the state final. Allowed only 1 sack in 16 games.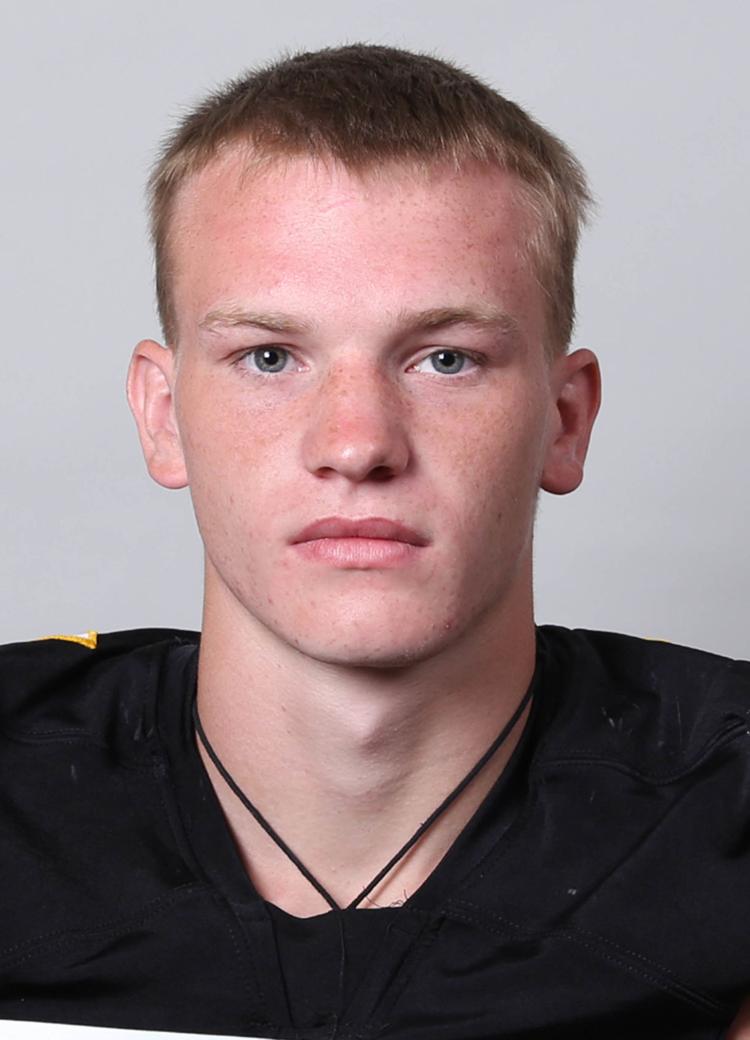 Fueled the Eagles offense en route to their historic district championship. Rushed for 2,376 yards and 50 TDs and returned 2 kicks for TDs.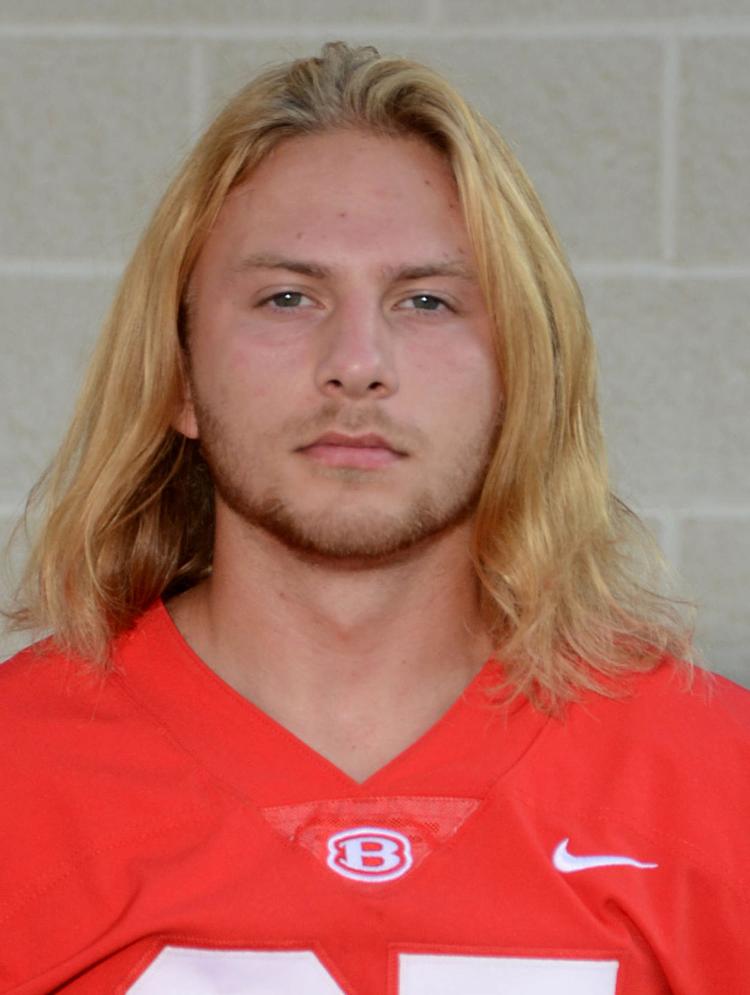 Texas signee nailed 25 of 26 extra points and five of seven field goals for the Tigers. Also averaged 37.5 yards per punt.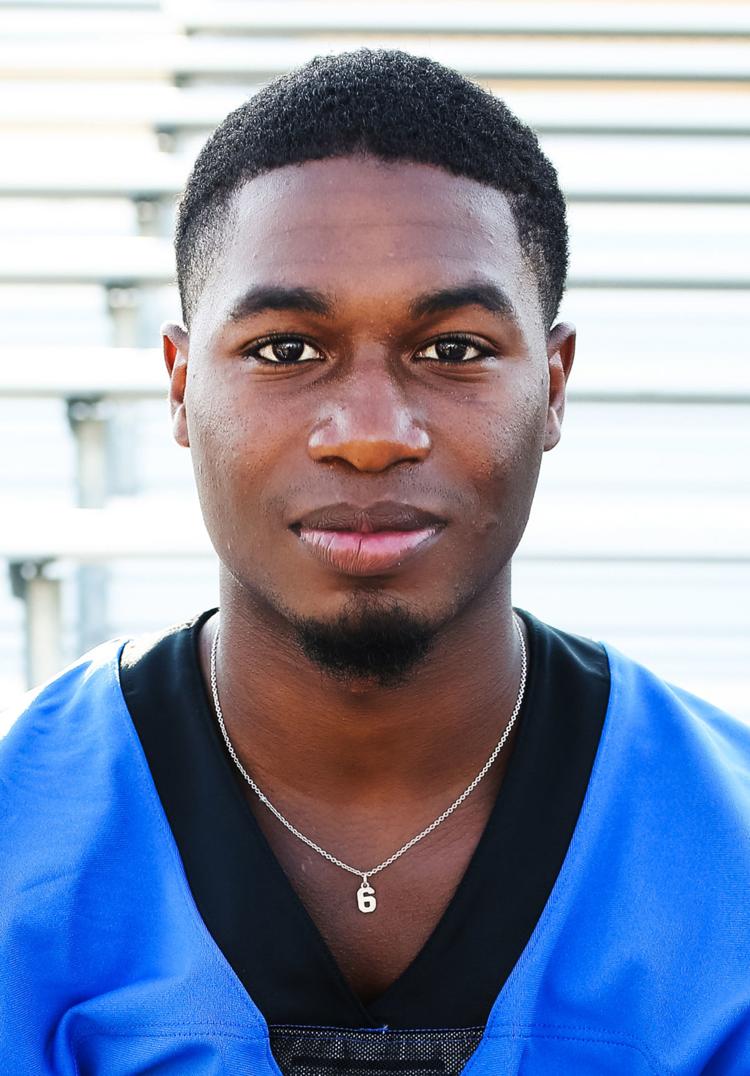 Wildcats' do-everything offensive weapon passed for 1,040 yards, rushed for 1,020 and had 2 punt return TDs and 2 kickoff return TDs.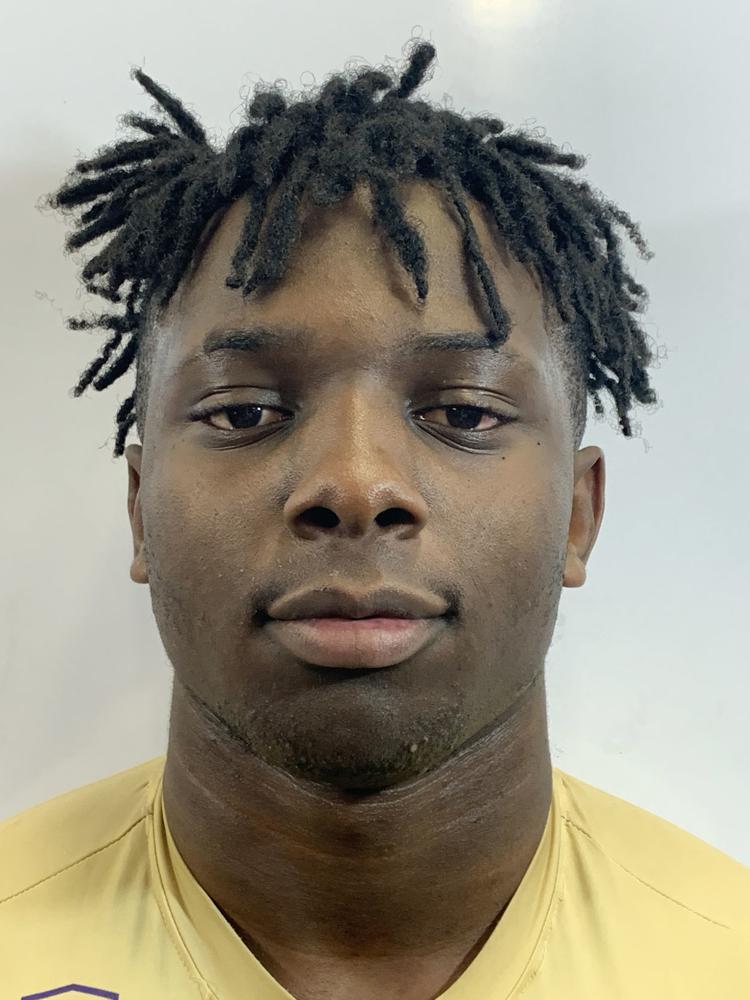 A force on both sides of the ball for state champion Mart, Freeman posted 14 sacks, forced 5 fumbles and recovered 6.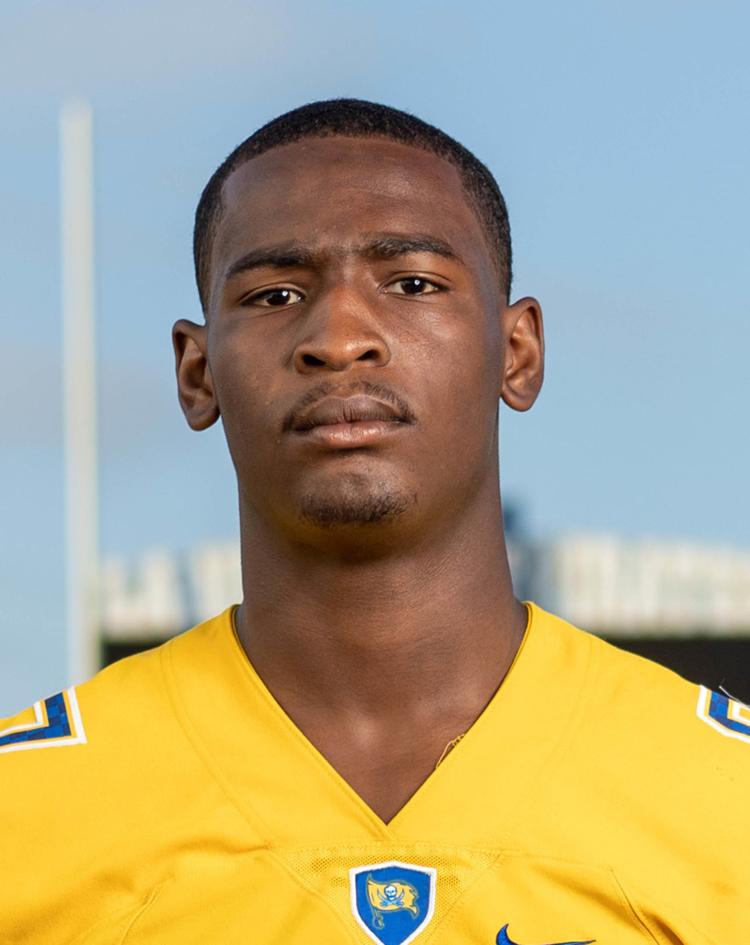 Recorded an amazing 15 sacks among his 103 tackles. Played a key role up front for a defense that grew into a team strength for the state runner-up Pirates.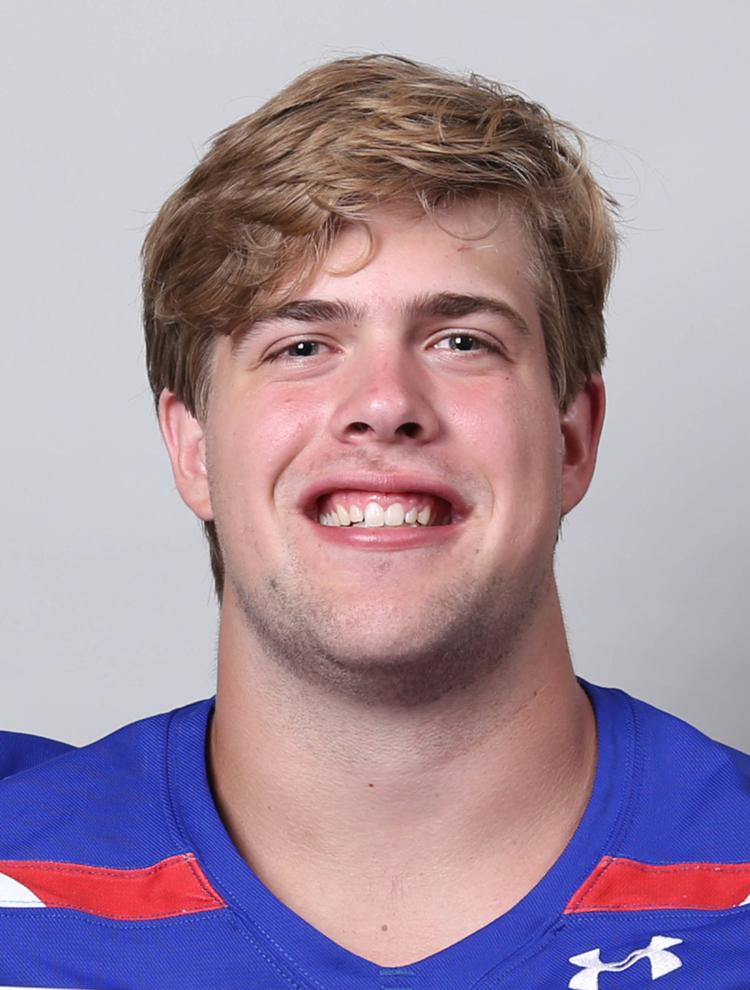 Displayed a fantastic motor that energized the Midway defense. Byrd led the Panthers with 121 tackles and earned 12-6A Defensive MVP honor.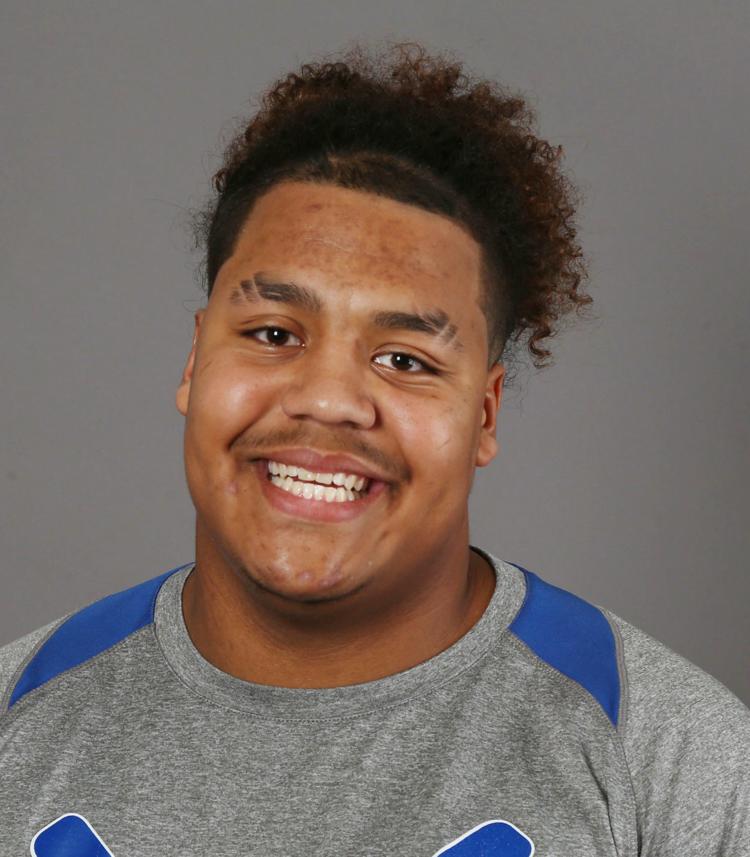 The Cadets' enforcer up front totaled 127 tackles, including 80 solo stops. He had 6 sacks with a forced fumble and a fumble recovery.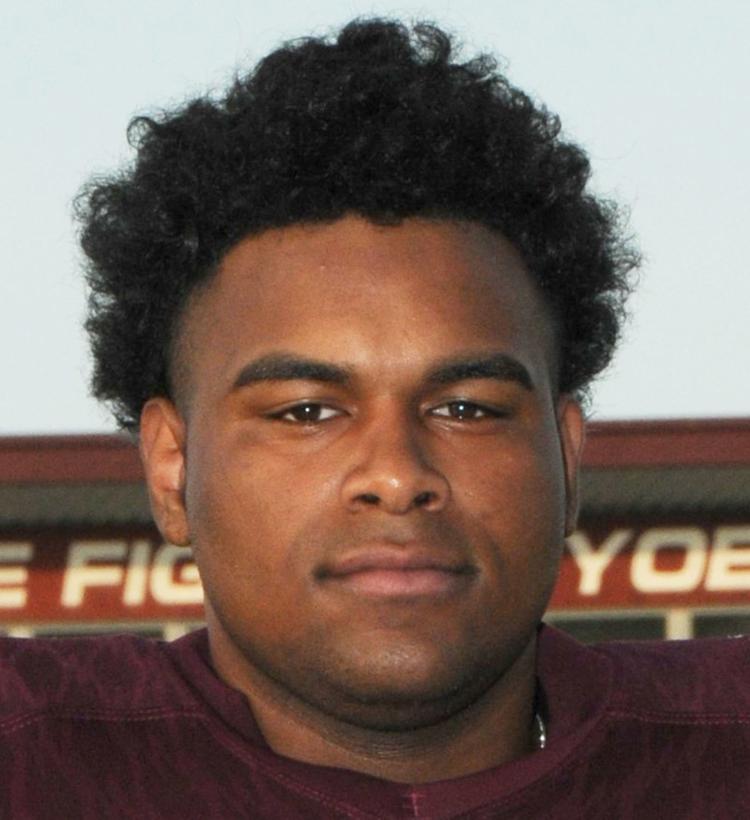 Yoemen defender was all over the place, posting 132 total tackles with 9 TFLs, 3 forced fumbles and 2 interceptions.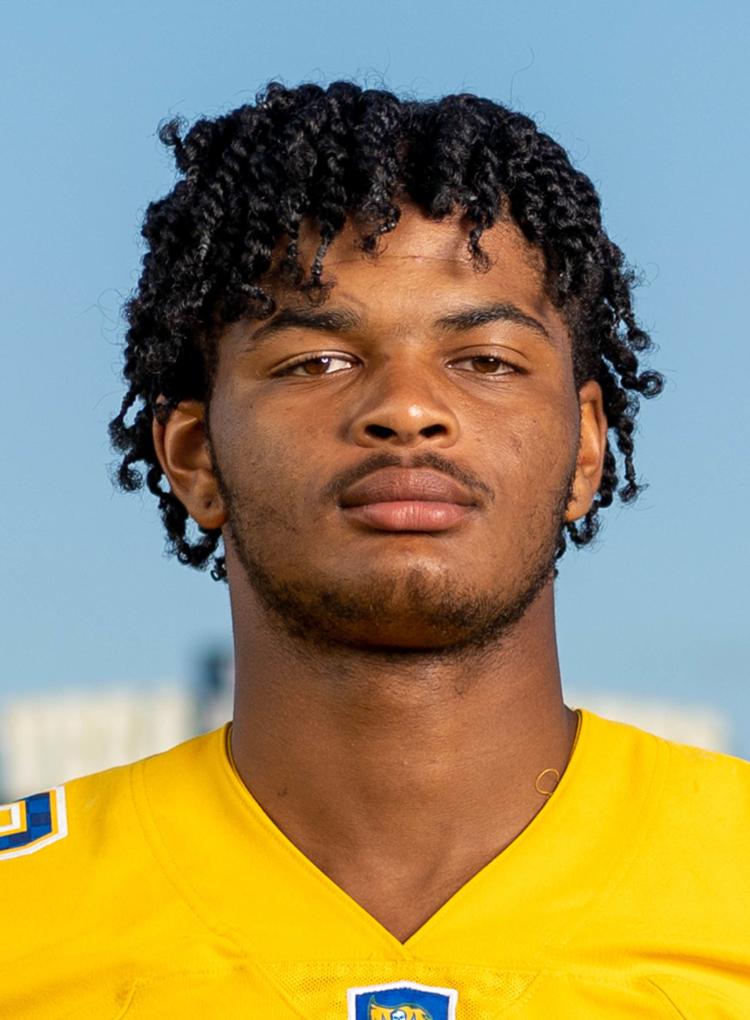 Kansas State signee played a huge leadership role on a young defense. Piled up 109 tackles, 2 interceptions and 6 pass breakups.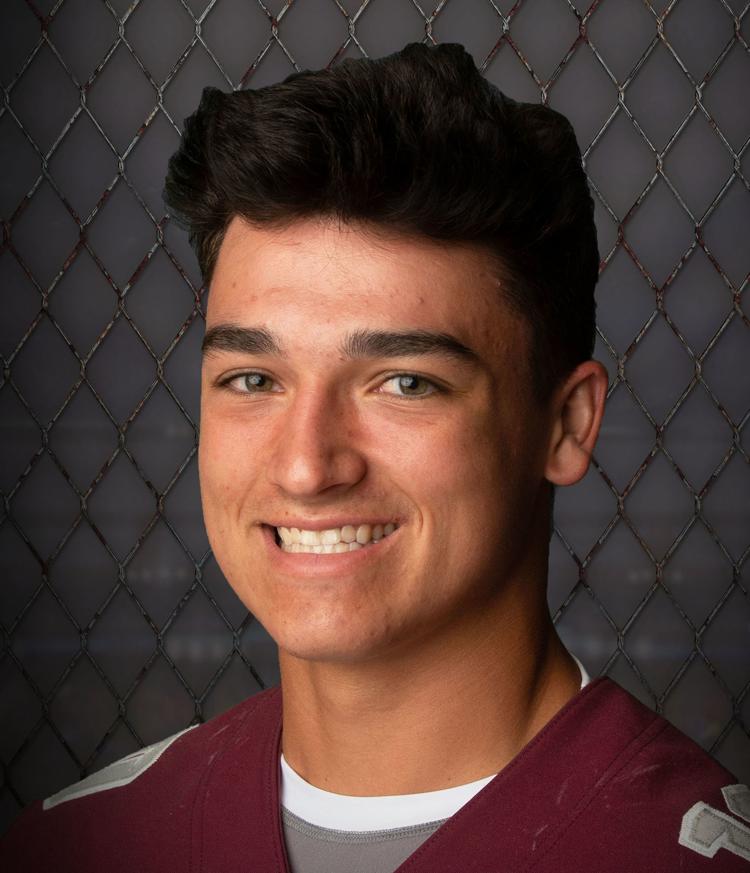 Came on strong for the Trojans defense as he recorded 156 total tackles, 7.5 sacks among 18 TFLs.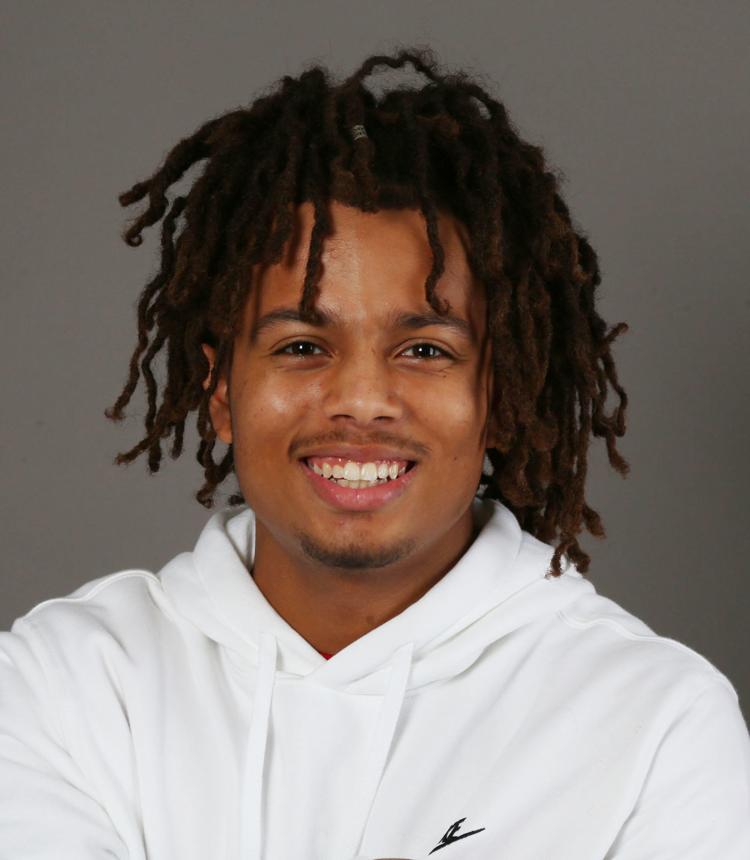 Cadets junior was a huge presence on both sides of the ball. District MVP passed for 894 yards, rushed for 1,774 and posted 92 total tackles.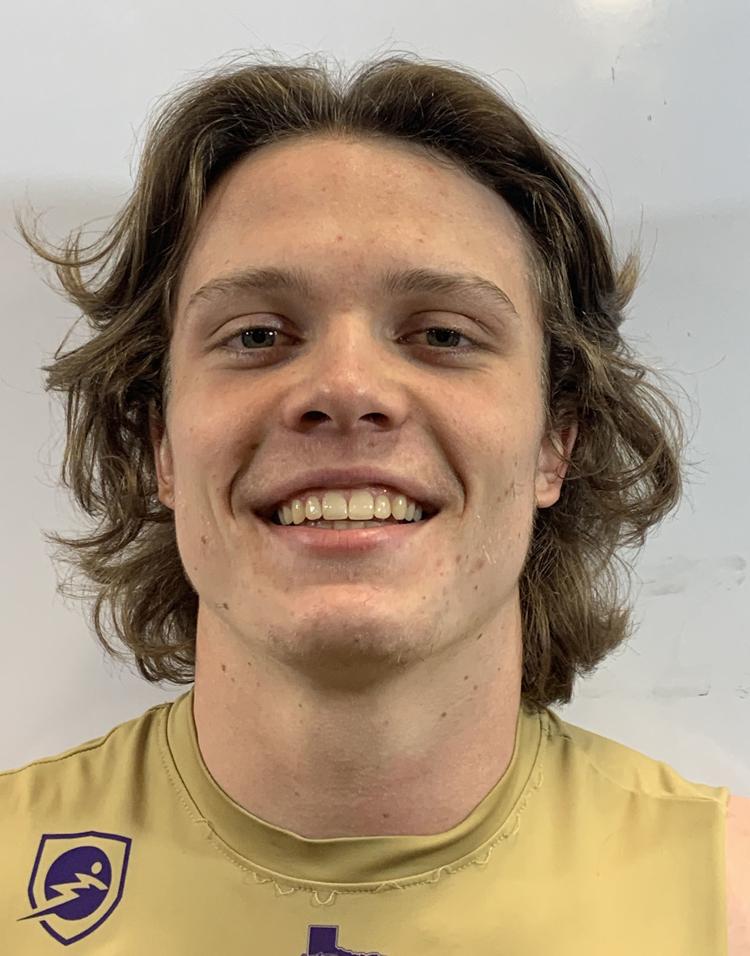 Two-way leader made a ton of plays on both sides. Passed for 1,595 yards, intercepted 2 passes on defense and was a vital leader for state champion Panthers.
Oklahoma State signee shut down his side of the field. Still came up with 38 tackles, 2 interceptions and 5 pass breakups.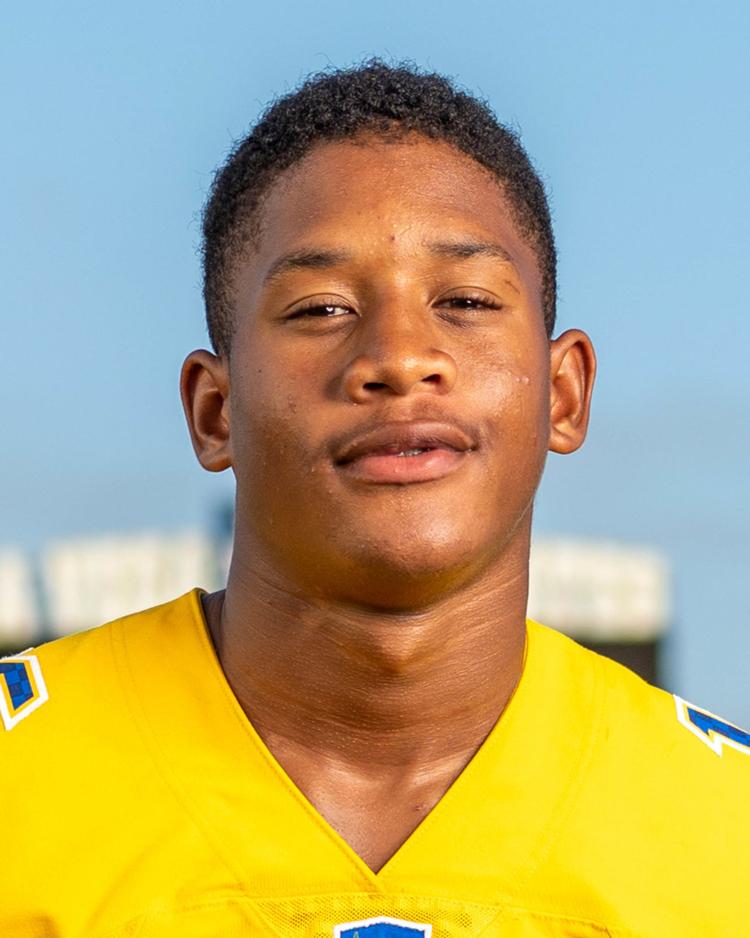 Savvy Pirates defender recorded 95 tackles, 11 pass breakups, 5 interceptions and 2 defensive TDs in helping La Vega reach state title game.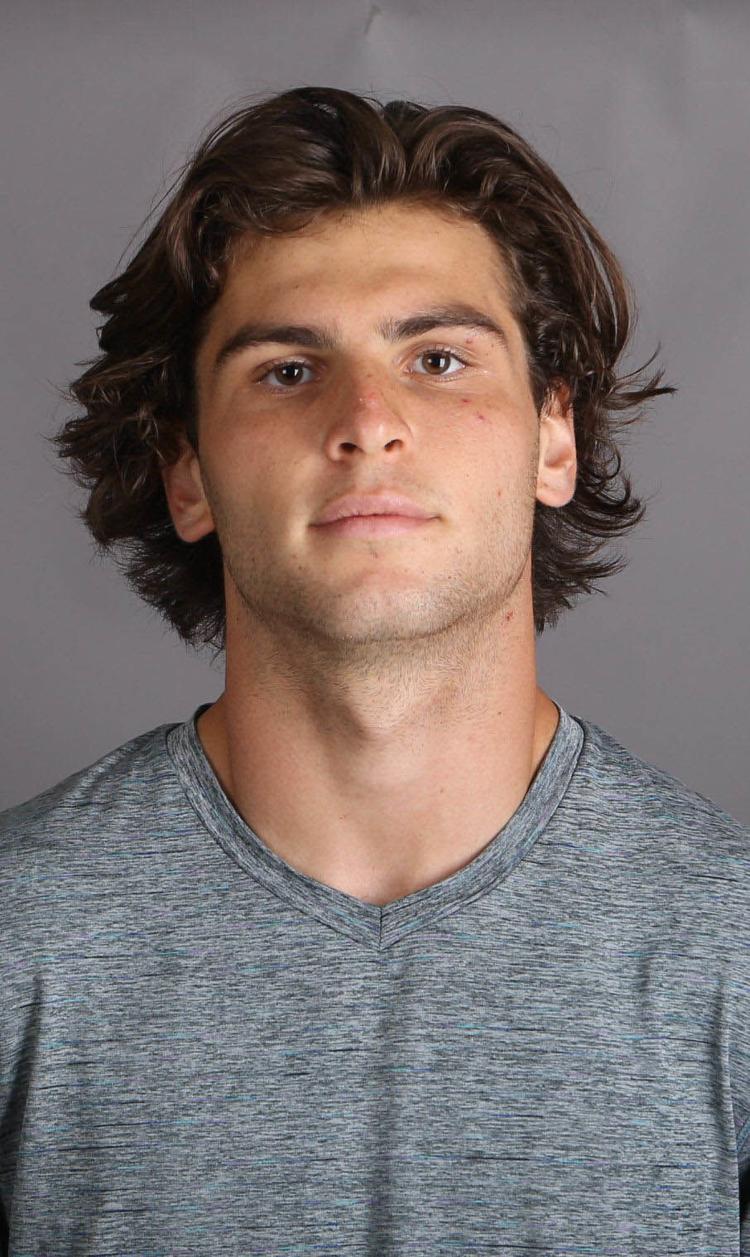 Baylor commit had outstanding season both kicking and punting. Finished year 100 percent on PATs, displayed pinpoint accuracy in situational punting.