Swagger isn't always a bad thing.
If it manifests itself in a display of self-congratulatory chest-thumping, sure. That's not exactly appealing. But some athletes are hard-wired with an internal swagger, an easy self-assurance, that helps them get the job done.
Waco High's Adolfo Rodriguez is one such athlete.
Kris Kahler, who coached the past 12 seasons at Waco High before taking the Midway job this week, remembers when he first spotted that trait in Rodriguez. It was in a tournament in 2017, Adolfo's junior season. The Lions were losing, 2-1, mostly because nobody could mark their opponent's fastest forward.
"With about 10 minutes left in the game I lost one of my defenders, and the confidence, he walks up to me on the sideline and says, 'Coach, put me back there. I'll shut him down.' And I put him back there, and he shut him down," Kahler said. "And after the game, he let me know I made the right decision.
"But he's one of those kids who knows when to get serious, and when to poke the coach's buttons for fun."
Rodriguez also knows how to poke goals for fun. The senior midfielder ranked among the top scorers in the area in 2018, finding the net 25 times while also delivering 20 assists. He was selected as the District 18-5A MVP, and now he has added the Super Centex Player of the Year honor, to boot.
While he has been on Waco High's varsity squad since his sophomore year, Rodriguez has been enamored with the game of soccer his whole life. He said he uses the field as his escape hatch.
"If there's something wrong or if I'm going through something, that's my go-to," Rodriguez said. "That's what keeps me away from drugs, from everything bad that is going on in my life."
Rodriguez missed most of his sophomore year with a nasty knee injury, so this year was really only his second full season on the varsity. He made the most of it in a variety of ways, tallying two or more goals in six different games and producing two or more assists in five separate games.
"He just gets better every single game. His touch on the ball is extremely high-level, and his vision is just unreal," Kahler said. "He controlled the midfield a lot, and he actually was a true midfielder, in which he didn't play up top, he had other guys in front of him. And to score that many goals and have that many assists from that position is truly impressive. He's a very, very intelligent soccer player."
Kahler calls the midfielder "the quarterback of the team," and Rodriguez didn't shy away from barking out instruction or encouragement to his teammates. In the past, that wasn't really his place on the team, but this season he didn't mind taking on that responsibility.
"Everybody on the team, they looked up to me as a leader," said Rodriguez, who will play at Mary Hardin-Baylor next year. "So last year it was different, because I didn't have that role. But this year, all my teammates came up to me and they know I'm the leader. My mindset was different this year, because I know I had to have a positive attitude.
"I was always trying to keep everybody up, even when the situation was bad. Second round (against Huntsville), we were losing, and we went into the locker room and everybody had their heads down, everybody was mad. I gave a speech, and the intensity went up. … If it has to be done, I'll do it."
Rodriguez vanquished a pair of worthy players for the top Super Centex award – Mexia's Kevin Garcia, who led the area in goals with 35, and University's gifted forward Albert Campbell.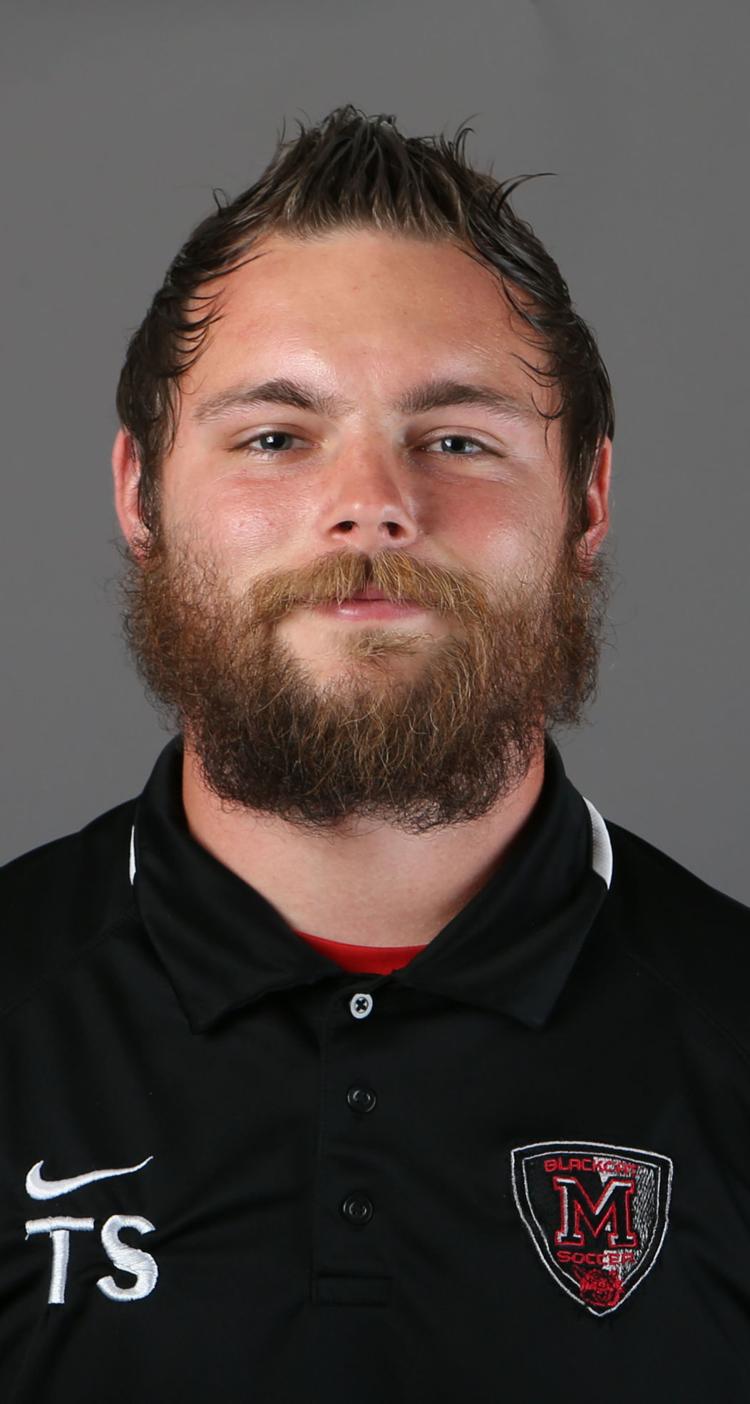 COACH OF THE YEAR: T.J. SADLER, MEXIA
T.J. Sadler bleeds Mexia soccer. He was a ball boy on the Blackcats' inaugural team in 1999, and later played four seasons on the varsity before graduating in 2009.
So when Sadler presided over Mexia's run to the program's first district championship this season, it meant a lot to the third-year head coach.
"I don't know what it was. Everybody's grades held up this year," Sadler said, chuckling. "We usually play really good competition in the preseason, so when we get to district, you get it and go."
For his leadership in directing Mexia to a history-making season, Sadler is the 2018 Super Centex Coach of the Year.
Some soccer bashers complain about the lack of scoring in the sport, but those observers couldn't make that claim about the Blackcats. Sadler's team ranked as one of the most prolific attacking squads in the area. Mexia netted four or more goals in 10 of its 23 matches, including an 11-0 win over Anahuac in the Class 4A bi-district playoffs. In fact, the team's second-leading goal scorer, Lalo Ortiz, scored more goals (21) this year than last year's top two Blackcats did combined.
Having some stability in the program helps, Sadler said.
"I've been with this group for four years," he said. "The seniors, I actually started with them. The kids that came up with them, we've been together for three, four years, and they've just meshed really well together."
Best of all for Sadler, that trend should continue. The Blackcats should go into the 2019 season with no shortage of firepower, including the return of a trio of Super Centex performers from this year in Ortiz, Kevin Garcia and Angel Escamilla.
"It's also fun to see all the bandwagon riders jump up and say they want to play next year," Sadler said. "Every year that I've been here we've gotten progressively better. The number of kids that come out have gotten bigger and bigger and bigger, which is also really cool to see."
Other coaches considered for the Coach of the Year honor were former Waco High coach Kris Kahler, who oversaw another district championship season for the Lions, and La Vega's Manuel Gibson, a first-year head coach whose Pirates gave up only 12 goals in district play.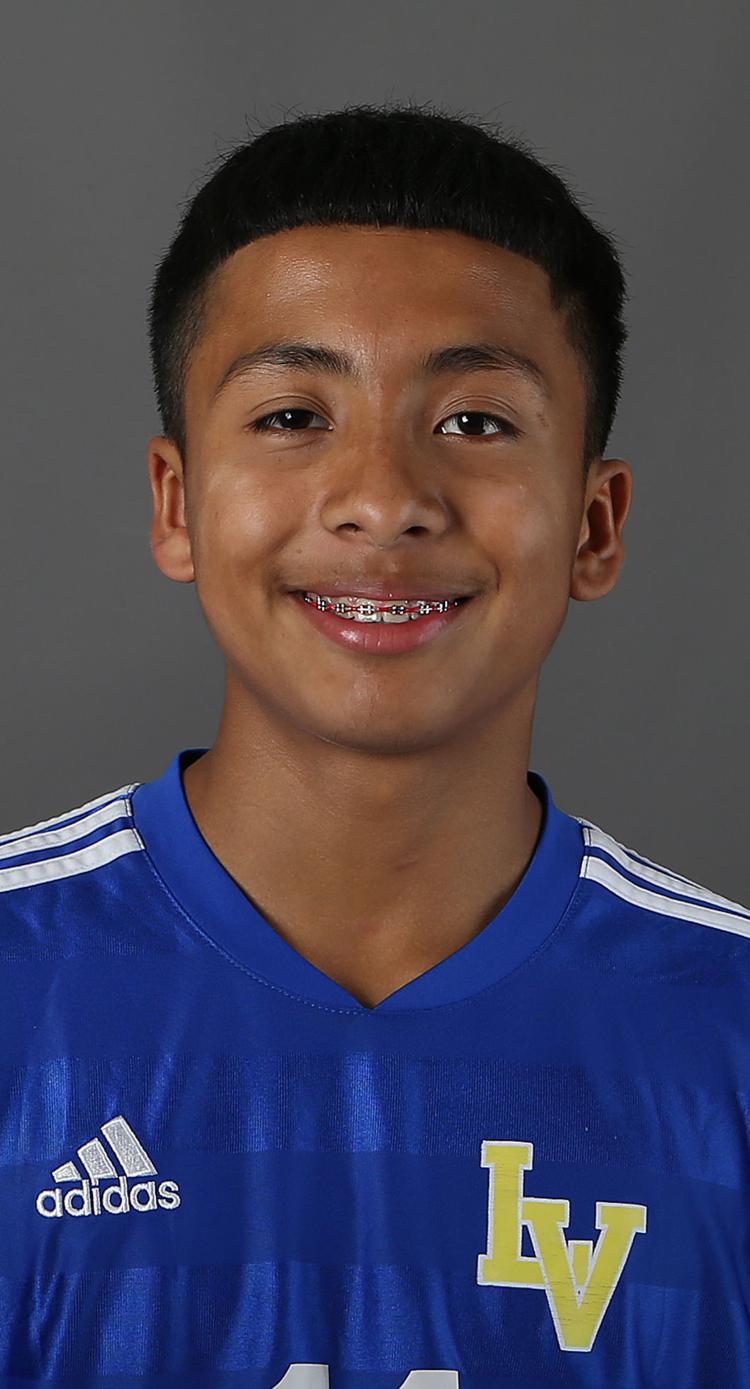 NEWCOMER OF THE YEAR: OMAR TORRES, LA VEGA
At the end of the match, when the other team's legs are oozing into jelly and their tongues are beginning to wag, that's when Omar Torres likes to strike.
La Vega's head coach Manuel Gibson called his freshman forward "a Tasmanian Devil, a ball of energy." The cartoon reference may be a little dated for the Disney Channel generation, but the comparison makes sense.
Torres prides himself on going when the opponent is ready to relax.
"I like running around the field a lot. I like creating space for through balls, runs, everything," said Torres, who added the Super Centex Newcomer of the Year honor to his unanimous 17-4A top newcomer award. "I feel like it's easier for me at the end, because I feel like the defenders are more tired than I am. I have to thank my coach for that, because he makes us run a lot."
Torres scored nine goals and punched out six assists, but the statistics don't tell the whole story. La Vega was a defensive-minded team that liked to get a lead and then sit on it. Moreover, Torres' dynamic presence opened up avenues for other players.
Gibson knows how good his star freshman is, and how good he could become. He called Torres "the most dynamic, unstoppable player I've seen in all my years of coaching."
Torres said that he logged a lot of hours last summer working with his dad to prepare for his first high school season. He aims to do his homework again this offseason, as he wants to become a better finisher on goals and develop an even more deft touch on his passes.
He doesn't mind the work, because he gets a kick out of the game.
"I just love the journey it gives you, how happy it makes you when you score goals. I like how you work together as a team, how it's not just one player doing the sport," Torres said.
---
2018 Super Centex Boys Soccer Team

First Team

Player of the Year: Adolfo Rodriguez, Waco High
Newcomer of the Year: Omar Torres, La Vega
Coach of the Year: T.J. Sadler, Mexia
Pos
Player
Cl
School
F
Kevin Garcia
Jr
Mexia
F
Albert Campbell
So
University
F
Angel Escamilla
Jr
Mexia
MF
Adolfo Rodriguez
Sr
Waco High
MF
Lalo Ortiz
Jr
Mexia
MF
Yael Mendoza Duran
Sr
Temple
MF
Raul Toribio
Jr
Waco High
D
Julian Hernandez
So
La Vega
D
Brett Wardlaw
Sr
Midway
D
Antonio Ledesma
Jr
University
GK
Gabriel Castaneda
Sr
Temple

Honorable Mention

Diego Magdaleno, Alex Zarate and Josh Bryant, La Vega; Brandon Ramirez and Carson Macik, Reicher; Mario Rodriguez, Jose Cervantez and Jesus Nunez, University; Luis Robles and Trey Cofer, Vanguard; Axel Sanchez, Cesar Soleno and Nate Lopez, Waco High
---
First-team profiles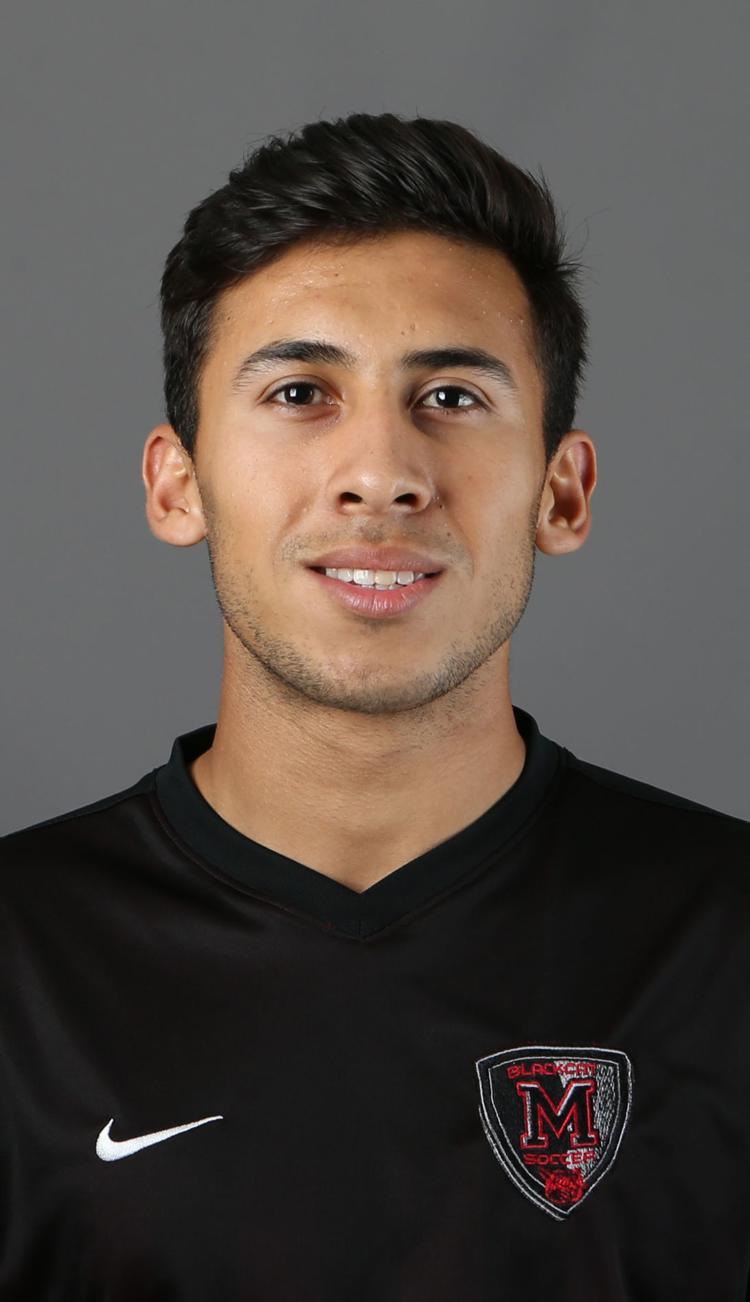 KEVIN GARCIA
District 17-4A MVP averaged 1.5 goals per match, finished with a Central Texas-best 35 on season.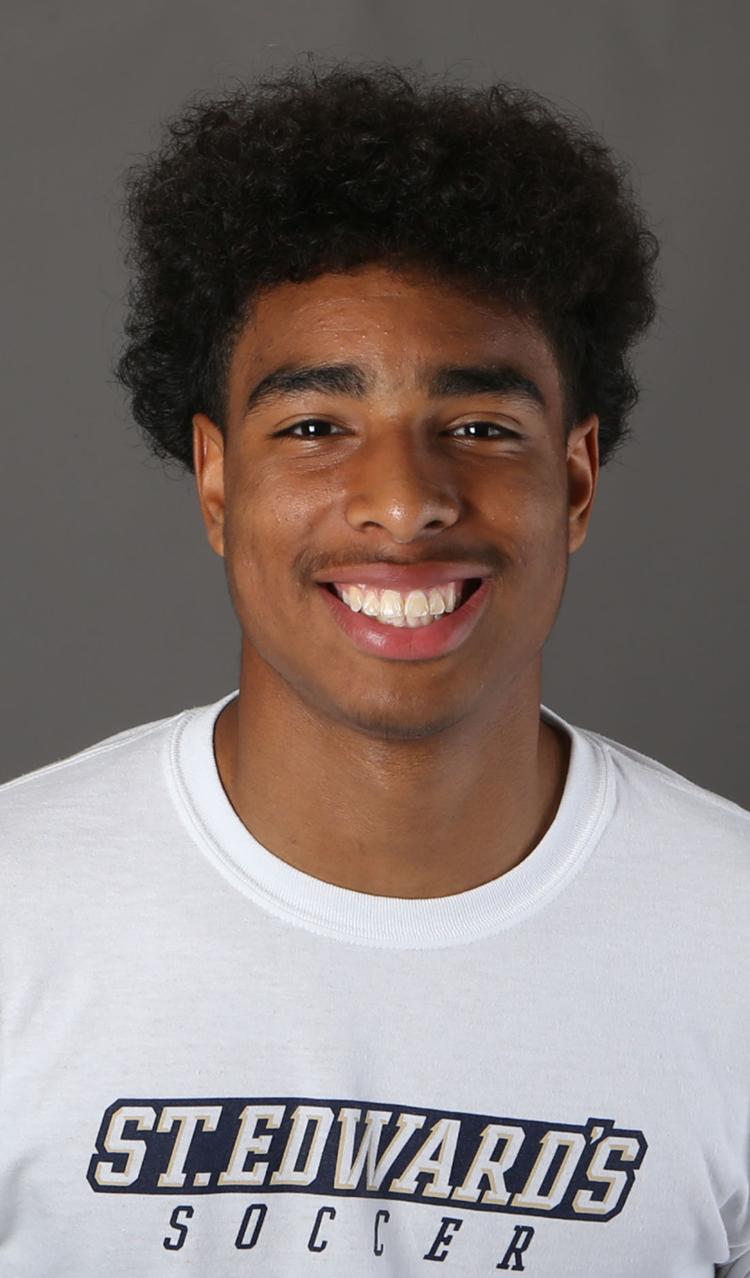 ALBERT CAMPBELL
Smooth sophomore forward booted 25 goals on his way to District 18-5A offensive MVP honors.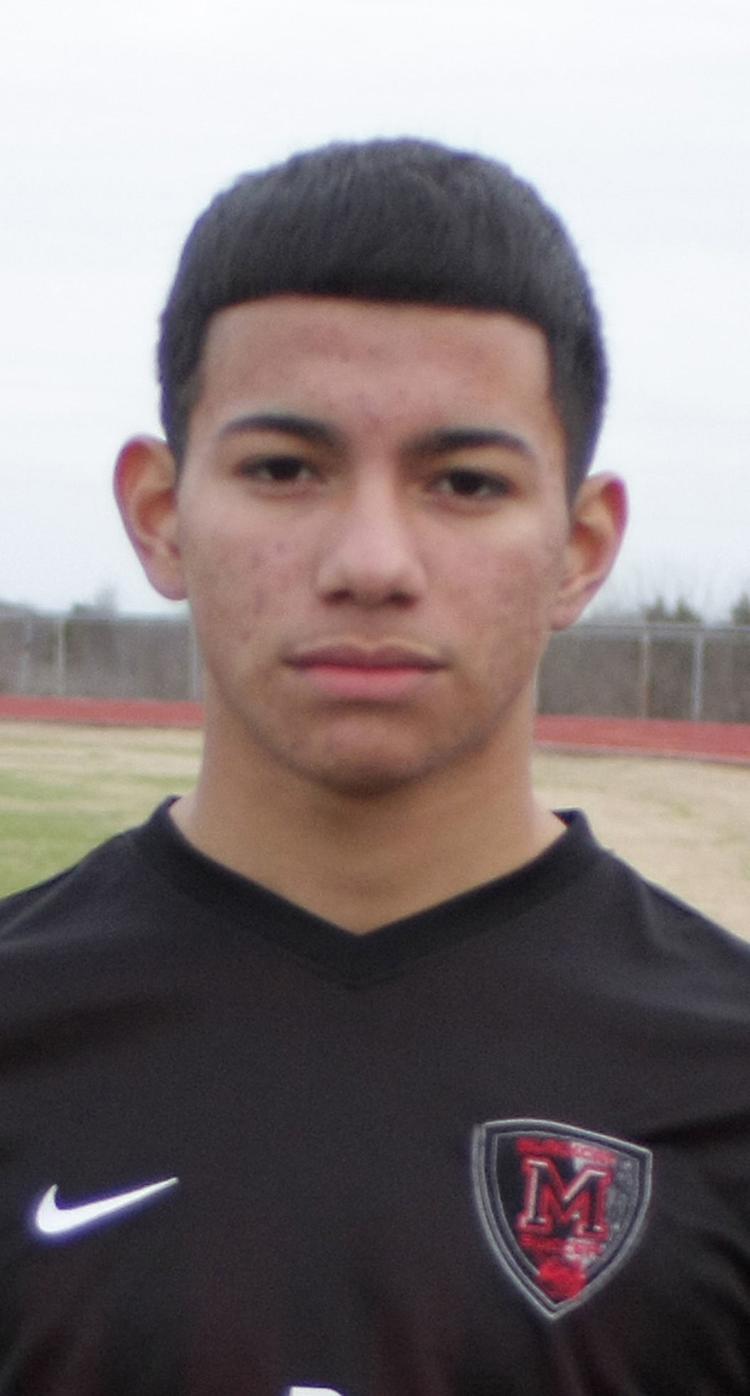 ANGEL ESCAMILLA
In helping Blackcats to district title, unselfish forward delivered 15 helpers, along with 11 goals.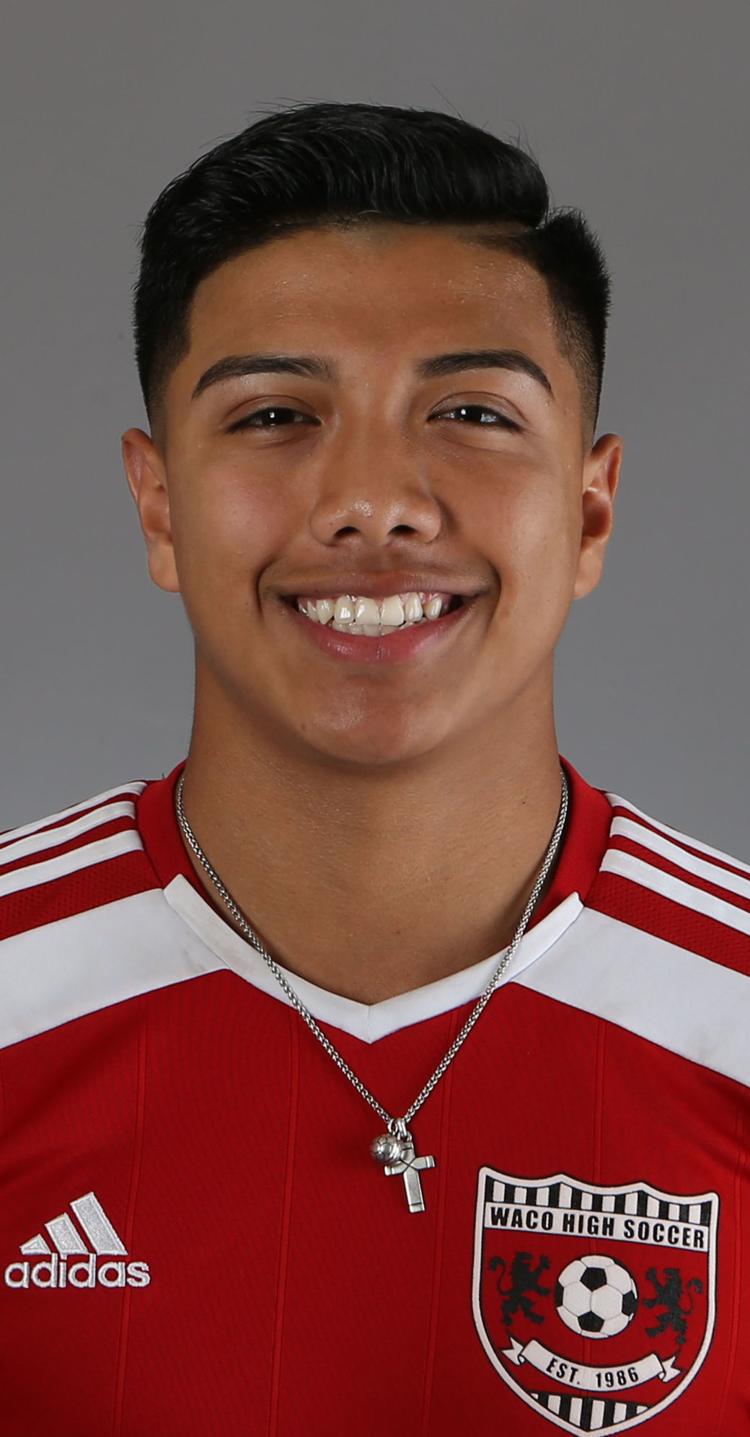 ADOLFO RODRIGUEZ
District 18-5A MVP scored two or more goals in six games, found net 25 times and had 20 assists.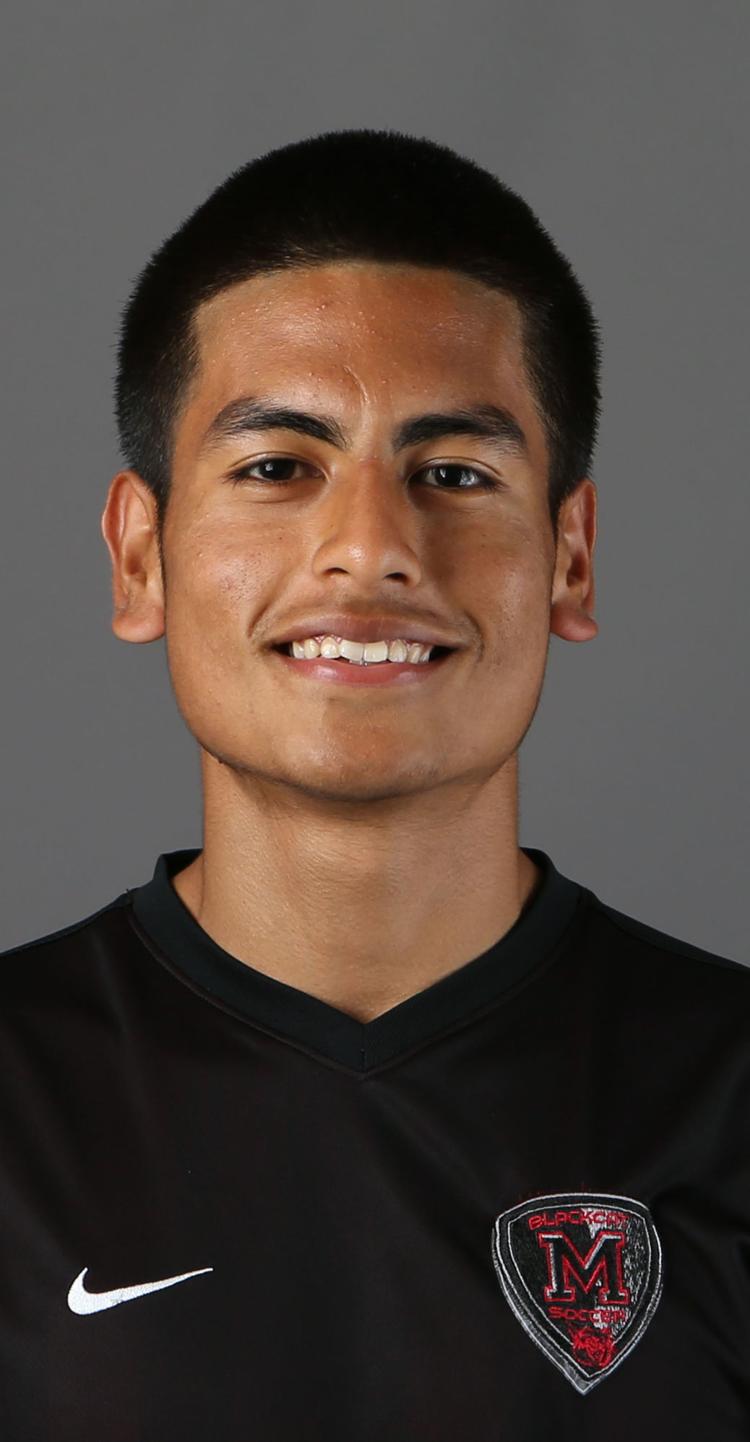 LALO ORTIZ
District 17-4A's midfielder MVP navigated through defenses on his way to 21 goals, 10 assists.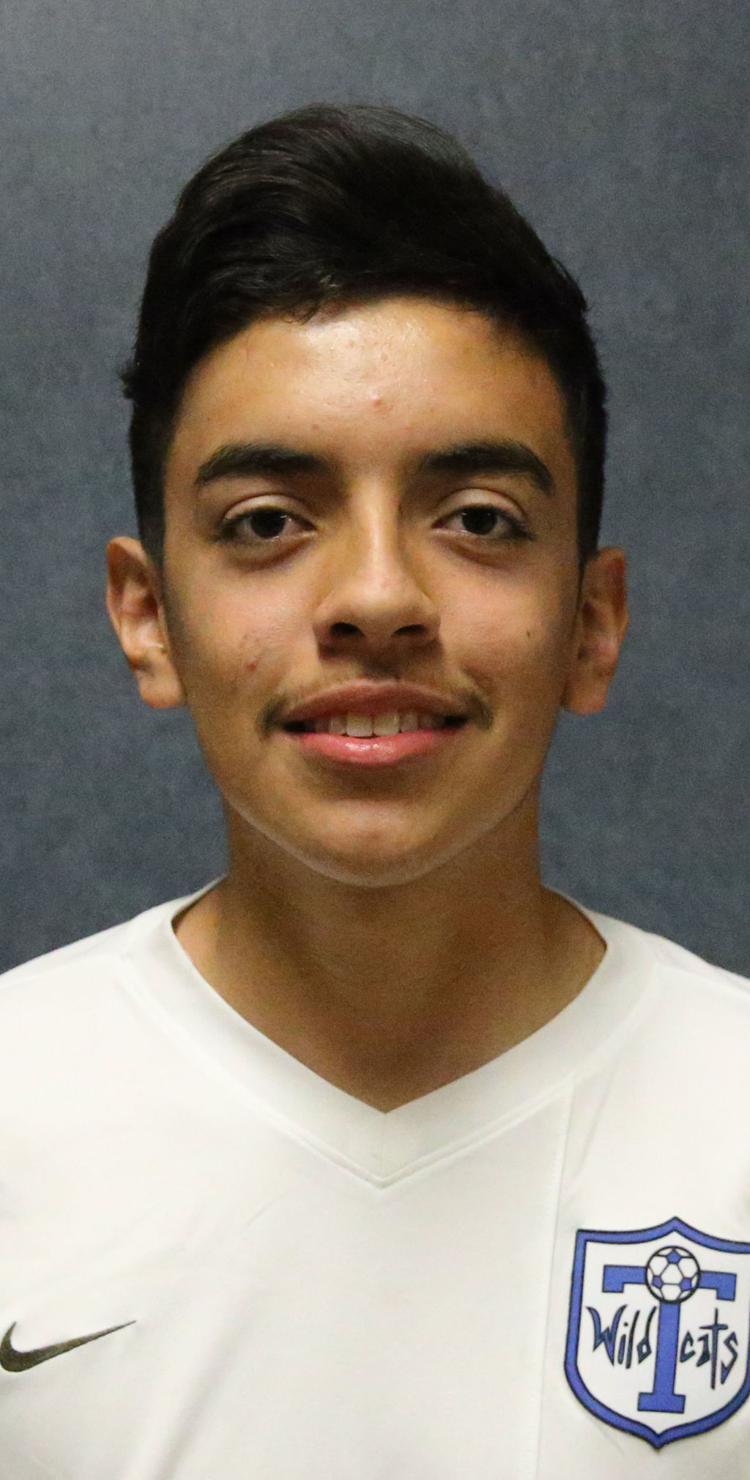 YAEL MENDOZA DURAN
Deadly on set pieces, Temple team captain scored eight goals, distributed team-high seven assists.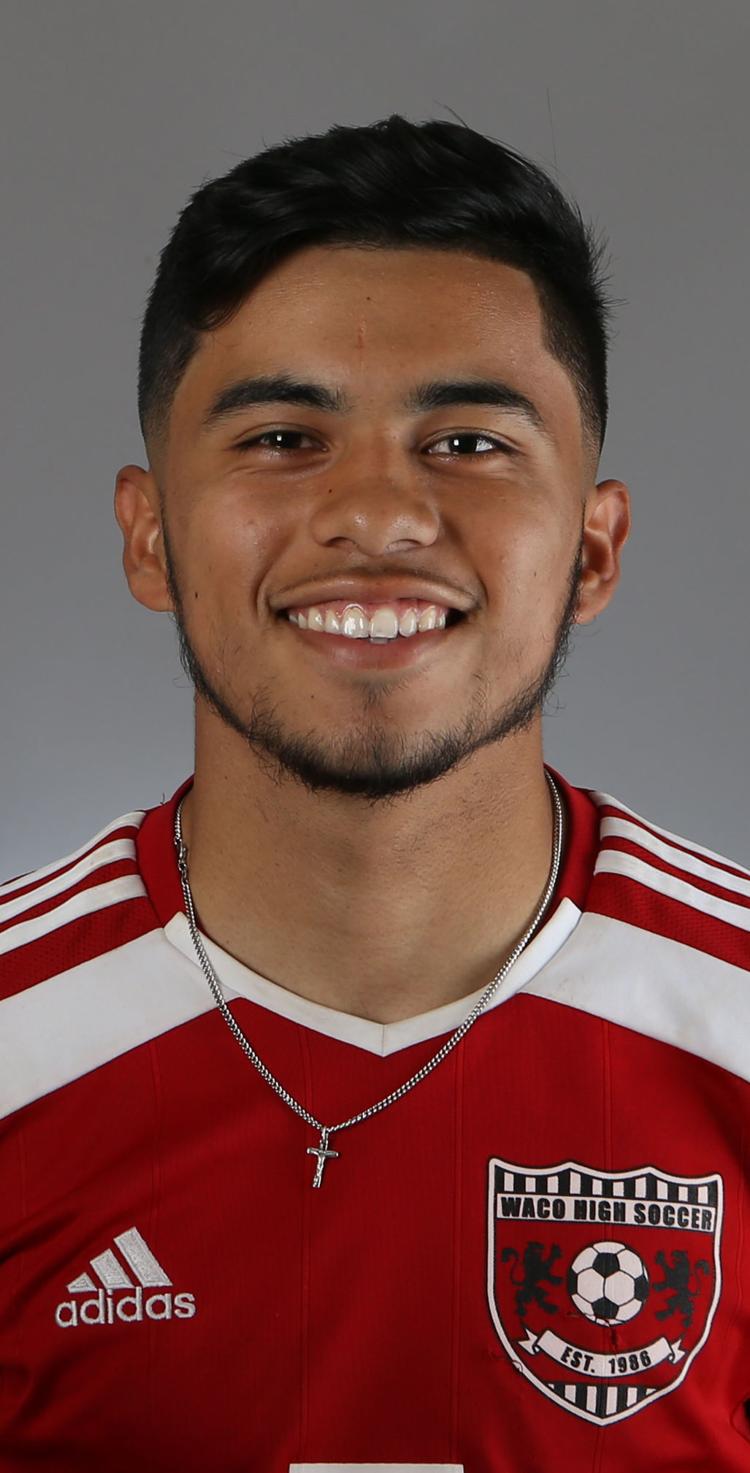 RAUL TORIBIO
18-5A's midfielder of year kick-started Lions' attacks, totaling 13 goals, 17 assists for district champs.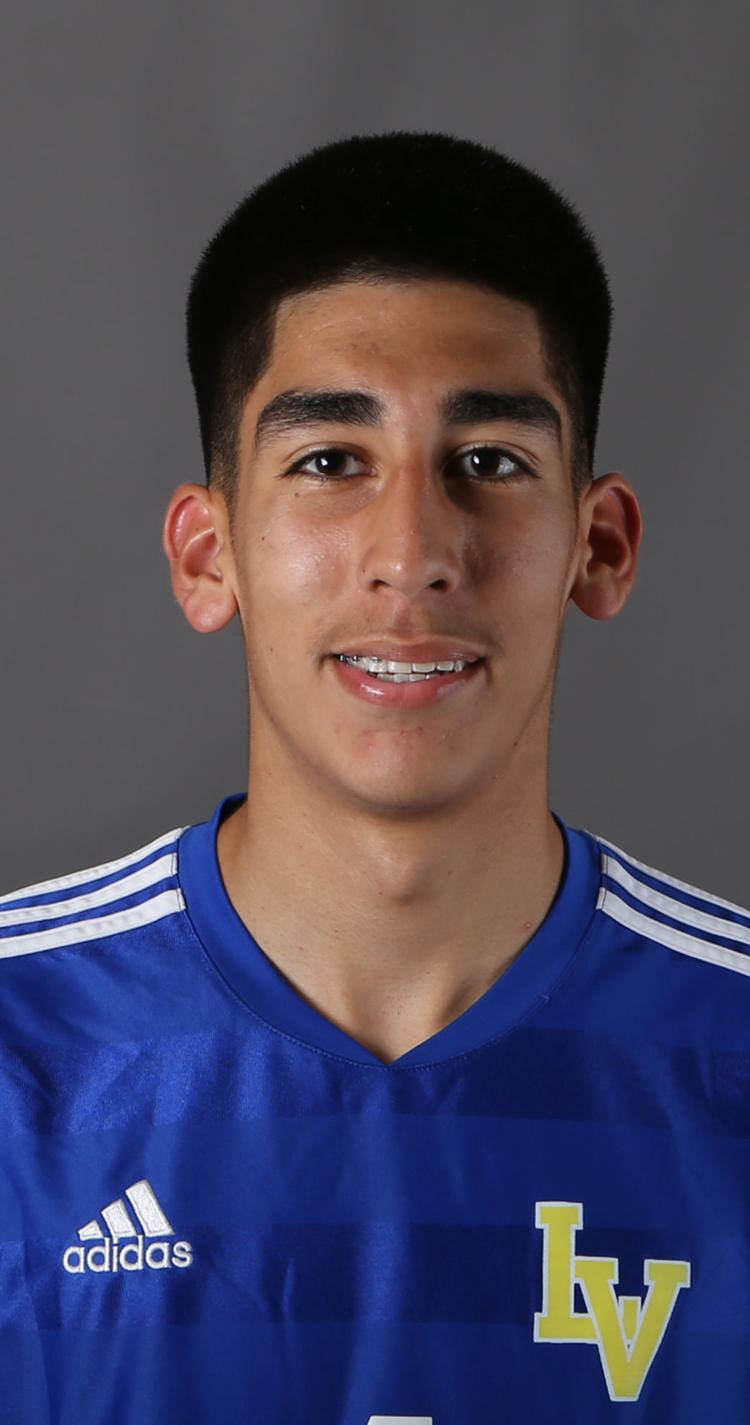 JULIAN HERNANDEZ
Explosive defender gave up no goals on his side of field, won unanimous 17-4A top defensive MVP.
BRETT WARDLAW
University of Dallas signee provided potent defense for a Midway team that was one of stingiest in area.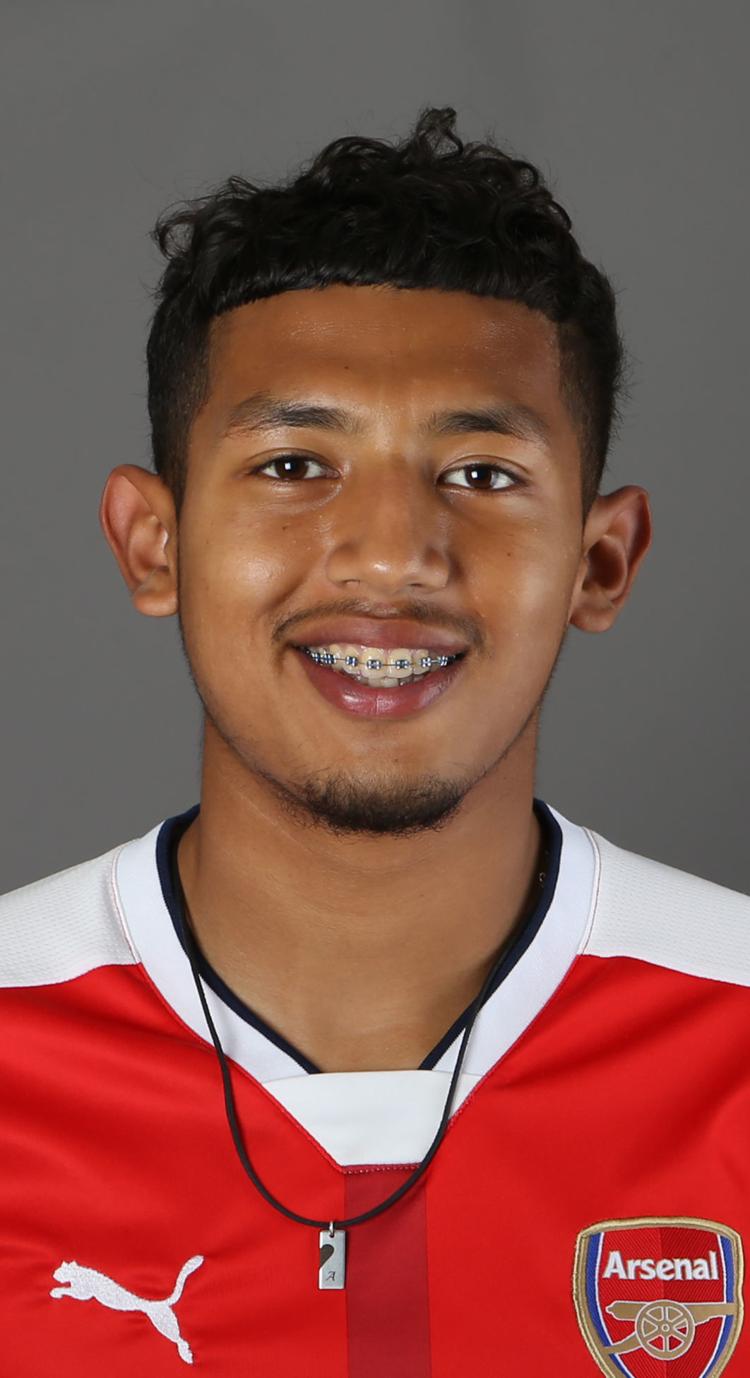 ANTONIO LEDESMA
Trojans' back-end leader supplied lock-down coverage, won District 18-5A defensive MVP award.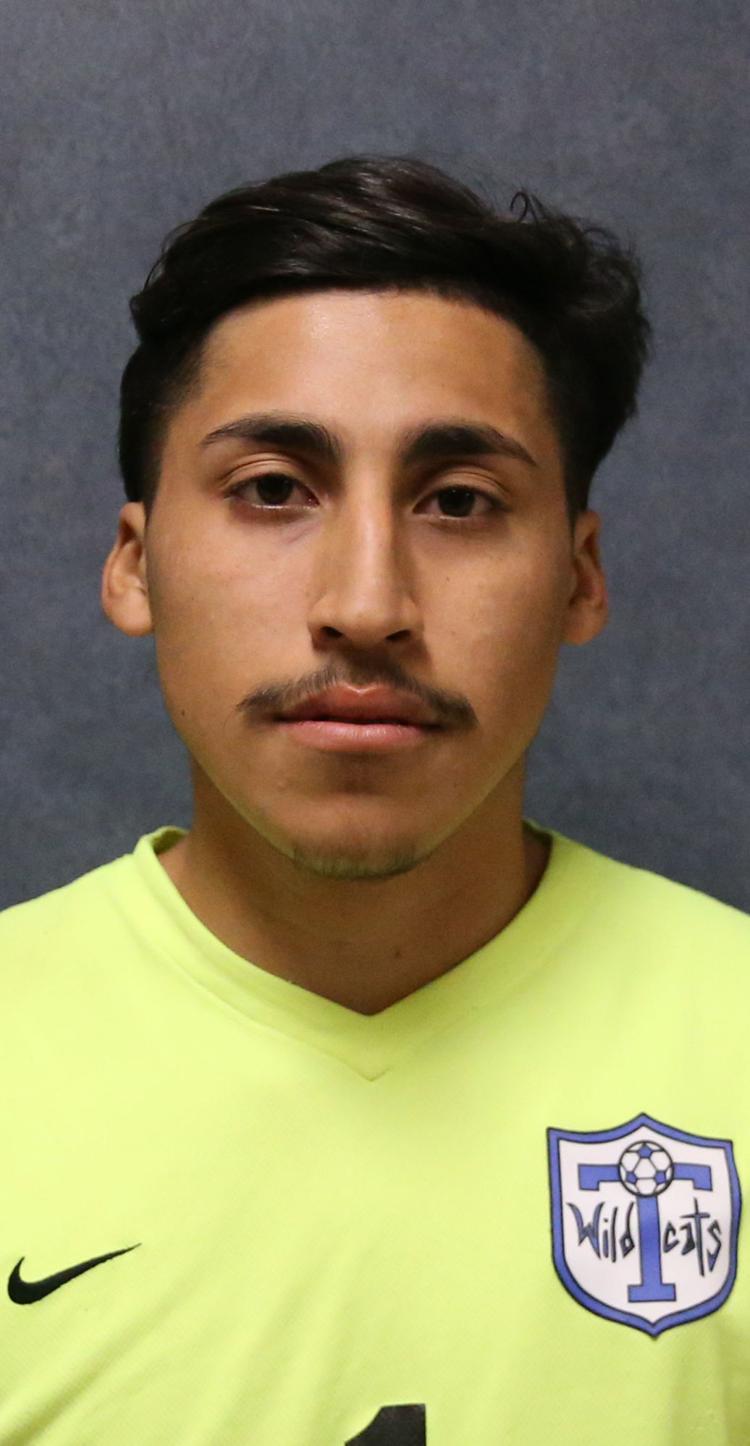 GABRIEL CASTANEDA
Unanimous 18-5A goalkeeper MVP produced 91 saves on season, including 59 in district action.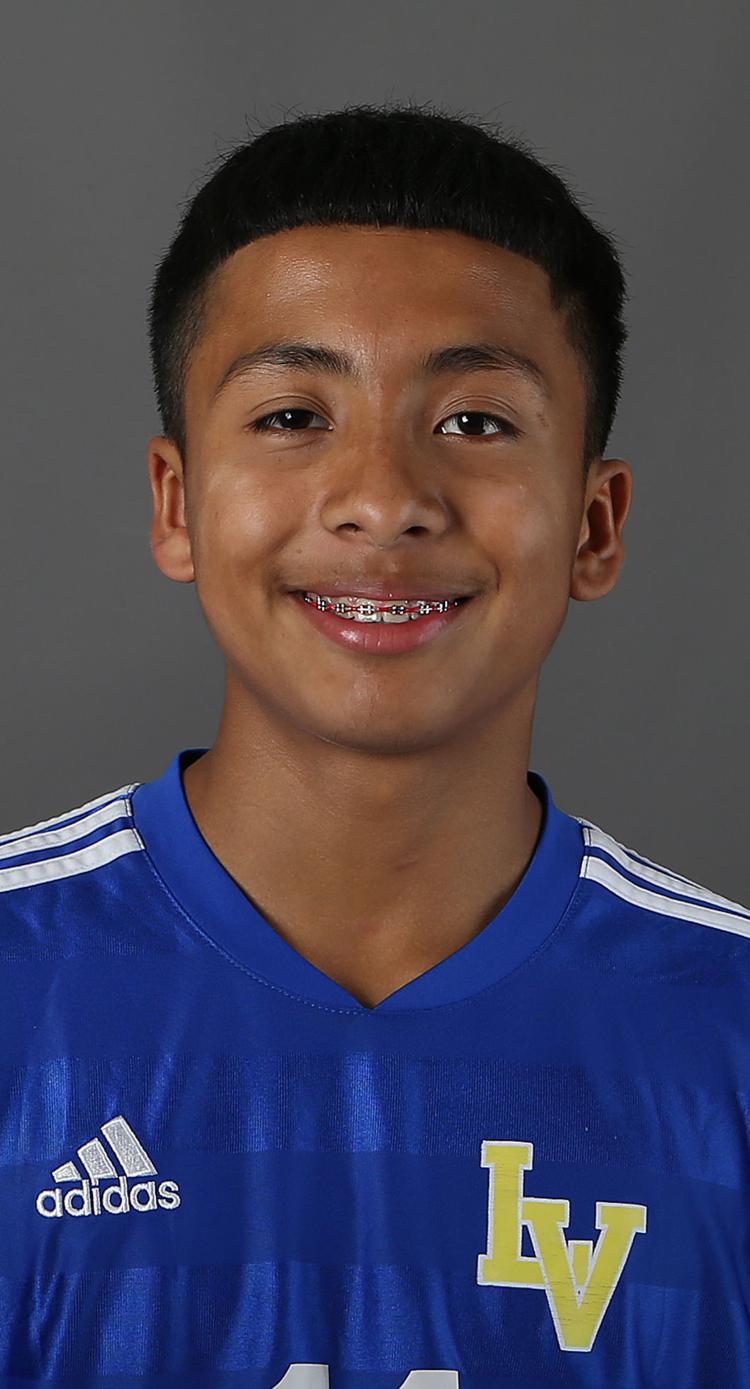 OMAR TORRES
Energetic unanimous 17-4A Newcomer of Year made sudden impact for playoff-qualifying Pirates.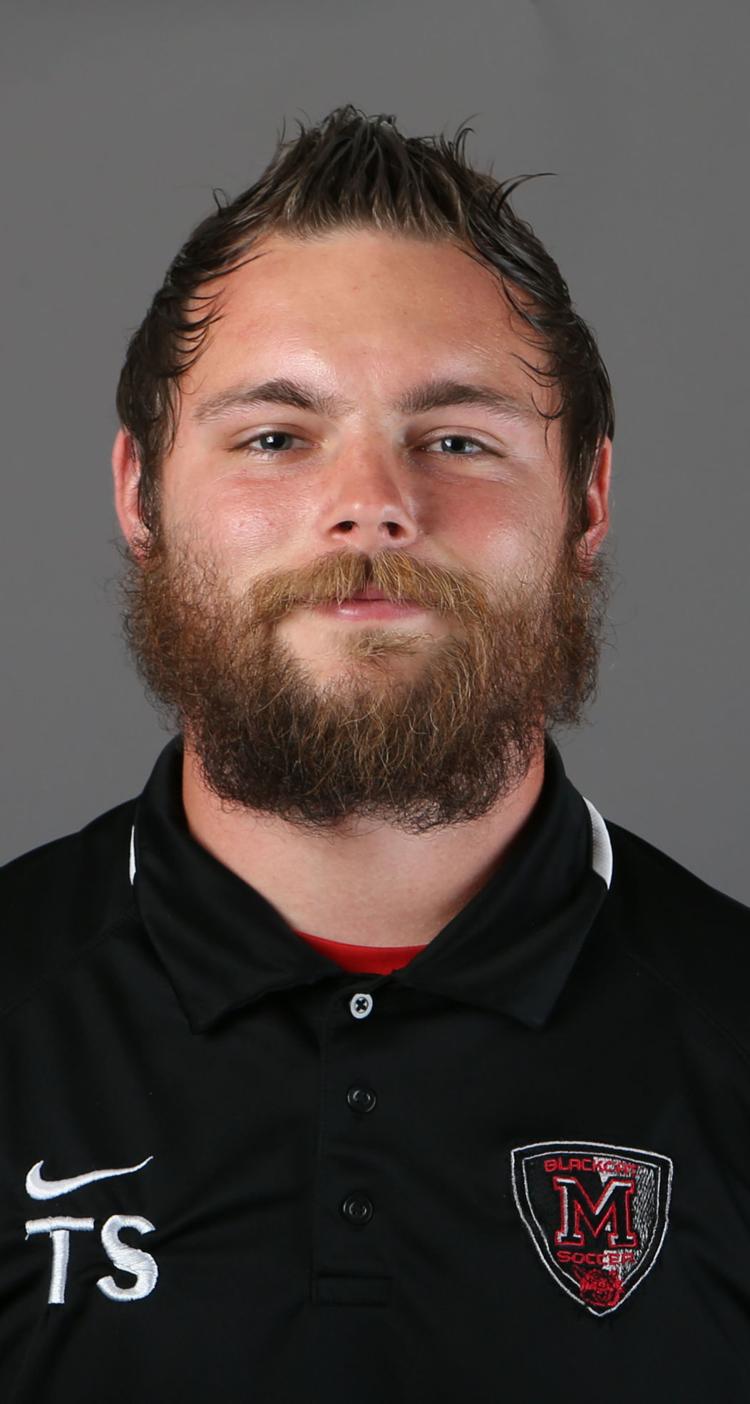 T.J. SADLER
Third-year head coach guided Blackcats to first district title in the 19-year history of the program.
After yet another historical season on the pitch, Katie Burnside felt a tug at her emotions every time she saw one of her teammates in the hal…