Ernesto Hernandez traveled far and wide to reach his adopted hometown of Gatesville. Hernandez was born in Mexico, which is where his affinity for the game of soccer took root.
Given his ability to cover great distances, it's no wonder that Hernandez enjoys firing shots from any and every spot on the field. Twenty, thirty yards out? No problem. Midfield? Might as well give it a shot. AT&T has nothing on Hernandez's long-distance dialing.
Hernandez relied on a bazooka leg to fire 36 goals this season, tops in Central Texas, and also set up his teammates with 18 assists. The Gatesville junior forward's unique blend of power and precision made him a natural choice as the Tribune-Herald's Super Centex Boys Soccer Player of the Year, the first from a Class 4A school (formerly 3A) in the 14-year history of the team.
For Hernandez, a passion for "futbol" is almost a family heirloom, something to be passed down from one generation to the next.
"I came from a family that always played soccer. I have to enjoy it, too," Hernandez said. "In Mexico everybody plays soccer. That's the famous sport over there. So you have to join in."
Competing against older, stronger family members accelerated Hernandez's development. He had to learn to be nimble with the ball, lest an older cousin or uncle overpower him.
"Ernesto has so many quick little passes he can do in tight spaces," Gatesville coach Van Collins said. "I think that's where it was excellent for him playing against older family. Older people don't always run a lot. If you can learn to do the little things, the simple things, when you're younger, it really helps when you grow up."
Now that he's competing against his own peers Hernandez is the powerful one. Collins estimated that his forward uncorked at least 15 goals of 25 to 35 yards this year. Hernandez even blasted one into the net from 40 yards out, though Collins is quick to note that the goalkeeper was out of the box on that long-range missile.
"He can finish. He can shoot from anywhere, and be amazing with it," said Gatesville midfielder Abate Hennessy, who sent many of his area-high 33 assists in Hernandez's direction. "He knows how to find the net. … We really count on him. If he's ready for the game, it gets us going."
Hernandez emerged as the linchpin of a prolific Gatesville attack that netted plenty of wins along with goals. The Hornets buzzed to the program's first district championship and a school-record 19 wins, including playoff victories over Lufkin Hudson and Splendora.
That postseason stage proved irresistible to Hernandez.
"It was pretty fun. We put everything on the playoffs," Hernandez said. "When you score a goal, it's better in a playoff game, because you know you're going to be eliminated if you don't. You give the most of you."
With some superb seniors departing, including Super Centex standouts Hennessy and Jhovany Maldonado, Gatesville will likely lean on Hernandez even more next year. He'll have to evolve as a player, Collins said. But the coach expects Hernandez to be up to the challenge.
"Instead of having Abate moving around finding him, Ernesto will have to take more control next year," Collins said. "He may have to do it himself at times. But we'll also need him to get the younger kids involved. He may not be quite as flashy, but he'll be fine."
Coach: Waco High's Kris Kahler
When he first took the Waco High soccer job in 2008, Kris Kahler had to be part coach, part recruiter. He was forced to roam the halls a little more, scouting potential soccer players.
Eight seasons later, he has an abundance of players that never leave the field.
Things have changed at Waco High, including the size of the trophies. This year the Lions recorded the most shutouts, scored the most goals and allowed the fewest goals of any team in their district. The end result was the first district title in program history.
"We had something to prove," said Kahler, the Trib's Super Centex Coach of the Year. "We knew that we were going to be in a tougher district this year. Every single team in the district made the playoffs last year, I believe. It was a new district for us. … We knew we were going to have to step it up a little bit if we wanted to make a push."
Kahler eats, sleeps and breathes soccer. He first started kicking a ball around as a toddler. Over the past few years he has witnessed Waco High's roster swell with like-minded soccer fanatics.
"Now we've got a lot of guys who play soccer year-round," Kahler said. "They love the sport, and whenever I leave practice I'll drive by some of the local fields and they'll be out there playing soccer. I think, 'That's what it takes to make a program. Kids that buy into the sport, kids that love the sport.' They're a hard group not to like to be around."
Like a well-placed cross to a streaking forward, the Lions have rolled into the offseason with a full head of steam. Waco High graduates only one senior out of its starting 11. Kahler should have some nice pieces to work with in 2015, and his players are pretty certain that Kahler will make them work.
"He can be hard on us sometimes, but that helps us a lot to gain our motivation," junior forward Jorge Cerrillo said. "It makes each individual be a leader. We hold each other accountable. We try to do everything right the first time so we can move on to the next thing."
Kahler bested a worthy group of local soccer coaches for the Trib's top honor, including La Vega's Paul Deleon, who took a team with only five returning starters to its first bi-district win, University's Mike Chapman, whose squad won 18 games and tied for the area's deepest playoff run, and Gatesville's Van Collins, who oversaw a school-record win total, the first district title and the first playoff wins in program history.
Newcomer: Waco High's Juan Arroyo
The thing about a bull that people seem to overlook is that most of the time it's just going to stand there casually and quietly, minding its own business. It's only when you agitate the bull that it starts making noise.
Juan Arroyo, affectionately known as "El Toro" on Waco High's soccer team, finds his agitation on the soccer pitch.
Arroyo made plenty of noise in his first varsity soccer season, just not much off the field. The sophomore forward trampled and gored defenders on his way to 14 goals and five assists, and has been rewarded as the Super Centex Newcomer of the Year.
"He's one of the quietest kids you'll meet, very bashful, until you put a soccer ball in front of him," Waco High coach Kris Kahler said. "He is a bull in a box on that soccer field. Most of his goals that he got were just sheer mentality, sheer work, sheer muscle. He's just a very, very unique guy to coach."
Arroyo was born in Mexico and lived on a small ranch there until the fourth grade. After arriving in Texas he found a bit of home on the soccer field, though for much of this season he was not a starter for the Lions.
Yet as soon as Arroyo entered the game, there was no holding him back.
"My mindset was to score goals," Arroyo said, softly.
Arroyo's subdued personality belies the way he plays the game. Nothing he does on the field is soft. Thick-chested and powerful, Arroyo attacks the ball, whether it's in the air or in an opponent's possession.
"He's big, strong, athletic. Wins balls in the air," Kahler said. "I would be afraid to defend him. I've been playing soccer a while, but he's a good guy, a strong guy. I wish I had a lot of Juans previous to this, because we would have won a lot more soccer games."
---
2015 SUPER CENTEX TEAM
Player of the Year: Ernesto Hernandez, F, Gatesville
Newcomer of the Year: Juan Arroyo, F, Waco High
Coach of the Year: Kris Kahler, Waco High
FIRST TEAM
Pos
Player
Cl
School
F
Ernesto Hernandez
Jr
Gatesville
F
Jorge Cerrillo
Jr
Waco High
F
Blake Odell
Sr
Belton
MF
Abate Hennessy
Sr
Gatesville
MF
Brian Gonzalez
Sr
La Vega
MF
Eric Cazares
Sr
University
D
Jon Sabido
Sr
Midway
D
Alexis Arranga
Jr
Waco High
D
Michael Galvan
Sr
University
D
Jhovany Maldonado
Sr
Gatesville
GK
Zachary Hammond
Sr
Midway
Honorable mention: Ryan Diaz, Brandon Coulter, Thomas Shelburne, Belton; Kameron Coe and Javier Sauceda, China Spring; Thomas Trevino, Gatesville; Christian Solano, Jose Pargas, Jesse Gonzalez, Alvaro Vargas, Ricardo Chavez and Marc Renovato, La Vega; Ben Matthews, Jesse Watters, Midway; Vicente Elloque, Alvaro Garcia, Diego Rodriguez, Reicher; Dakota Snyder, Robinson; Andres Martinez, Cole Martin and Brett Wilson, Temple; Chris Rivera, Caleb Yepez, Humberto Cruz and Giovanni Lopez, University; Mirko Murillo, Vanguard; Francisco Ramirez, Omar Williams and Carlos Orozco, Waco High
---
First-team profiles
Topped the area in scoring with 36 goals for district champions.
Versatile 17-5A MVP scored in half of league tilts for champs.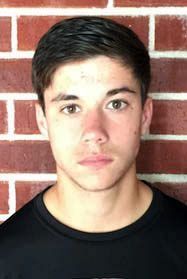 Fleet-footed district offensive MVP tallied 21 goals, 13 assists.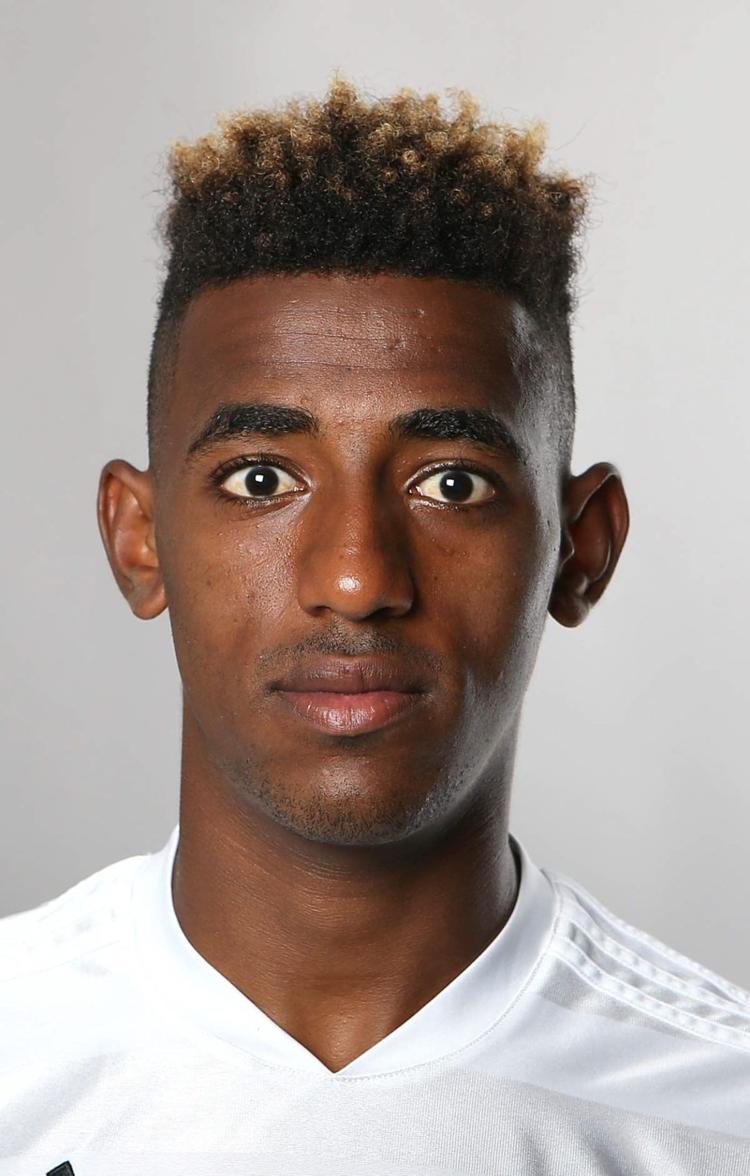 Veteran Hornets' captain hit for 18 goals, area-high 33 assists.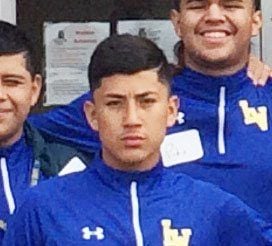 4-year starter had 21 goals on season, including 15 in district.
District midfielder of year ran Trojans' attack with 12 assists.
Team captain, college signee was 12-6A MVP on defense.
3-year starter neutralized runs, also accounted for 14 goals.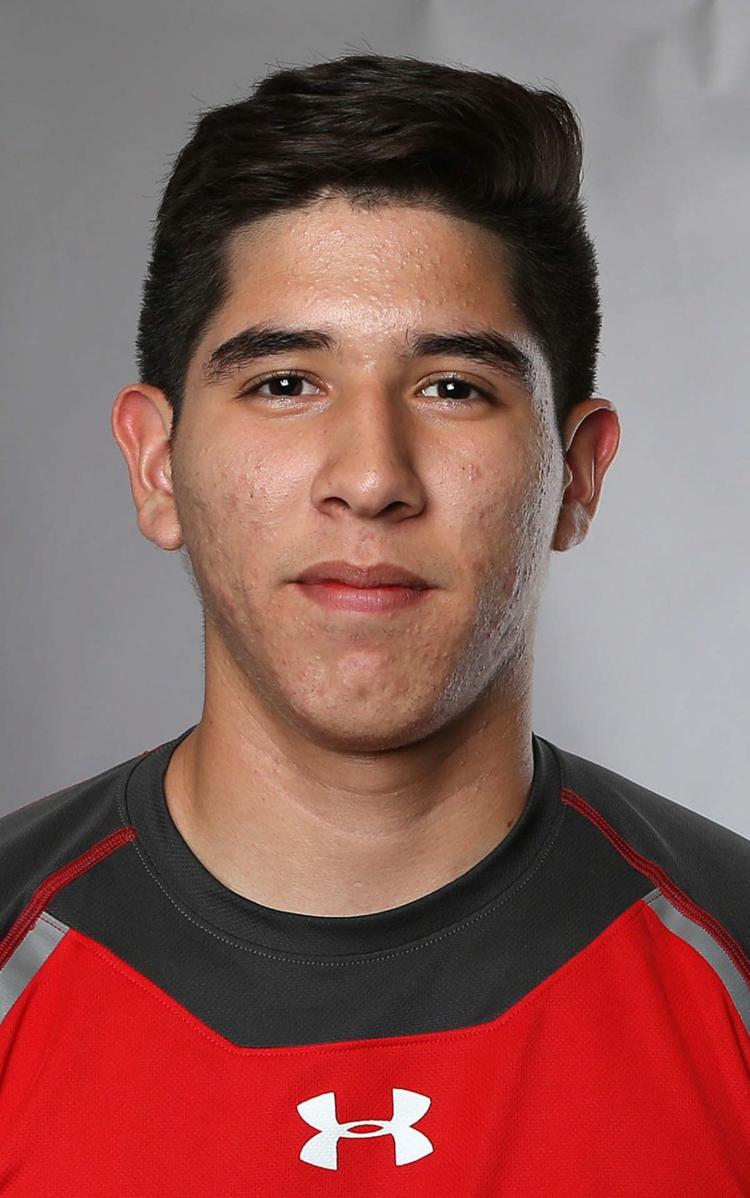 Anchor of defense that yielded only 22 goals with 10 shutouts.
Lock-down marksman helped district champs nab 10 shutouts.
Captain recorded 11 shutouts; signed with Hardin-Simmons.
Passionate soccer lover directed Lions to first district crown.
Powerful newcomer bulled past defense for 14 goals, 5 assists.