Just because you can do it all on your own doesn't mean you should. Through a simple act of self-sacrifice by their best player, the Coolidge Yellowjackets profited with the best basketball season in school history.
Believe this — Ro'derick Calhoun could get to the basket and score almost anytime he wanted. He had proven it plenty of times before.
Two years ago as a sophomore, Calhoun averaged a shade under 28 points per game for Coolidge. Last year, he took slightly fewer shots but produced a still-healthy 25-point average.
But during the 2015-16 campaign — his high school retirement tour — Calhoun made it his mission to spread the scorebook wealth more than ever before.
The point guard dialed back his scoring to "only" 18 points per game, but spoon-fed his teammates to the tune of six assists per game, the second-best average in the area. Calhoun's conscious choice made the Coolidge High School boys basketball team a tougher group to defend than ever before, and the end result was the program's first trip to the state tournament.
Calhoun's selfless style in leading the Yellowjackets made him the Tribune-Herald's choice as Super Centex Player of the Year.
"He took on the role that I don't have to do everything," Coolidge coach Bryan Jones said. "We talked about it a little bit. He realized, I'm a point guard, I'm going to be a point guard, I'm going to facilitate, play defense harder. He got more rebounds this year. Just playing better basketball."
Calhoun has always let his play do his talking. In the interview for this story, he said fewer than 10 words. Described by his coach as a "really quiet kid," Calhoun makes reticent San Antonio Spurs star Kawhi Leonard look like a talk show host.
But don't mistake his silence for apathy. Calhoun plays with a fierce passion, as evidenced by his usual path to two points. Basically, he's not going to dilly-dally around behind the 3-point arc. His objective? Get to the basket as quickly as possible.
"He would not shoot 3-pointers," Jones said. "He could, but he didn't. He averaged over 27 points (as a sophomore), about 25 his junior year and then close to 20 this year without shooting one 3-pointer. That's a crazy stat. So that just tells you how good he was getting to the hole and how quick he was finishing."
While Calhoun's penetration often yielded two points on the Coolidge side of the scoreboard, it wasn't always due to his own layups and floaters. More than ever before, he proved adept at drawing defenders and then dumping off to open teammates for the bucket.
"He sees you even when you're not open," said fellow senior Delvin Smith, who averaged a team-high 20 points per game. "He has a real knack for finding the open person.
"We've been playing together ever since we were, like, 5, so our chemistry together is really, really good."
Calhoun's court vision looks even more impressive when one considers that he is legally blind in his left eye. Calhoun was born with the condition and has refused to let it hinder his athletic endeavors.
"I can kind of see a little," said Calhoun, who didn't want to make a big deal out of his vision problem.
But to his teammates and coaches, it's just another way that Calhoun leads and inspires.
"People used to think he was taunting when he'd get a steal and he was the only one up the court," Jones said. "He'd turn his whole body, because he has to see, and it looks like, 'Ha-ha, I'm getting this layup.' But he actually has to turn to see if somebody is there. I've heard it before, 'Look at that, he's taunting.' I have to remind them, 'Hey, he has to turn and look.' So I always thought that was kind of cool."
Calhoun beat out a collection of gifted guards for the Super Centex Player of the Year honor, including La Vega senior Amariye Blunson and University junior Umoja Gibson.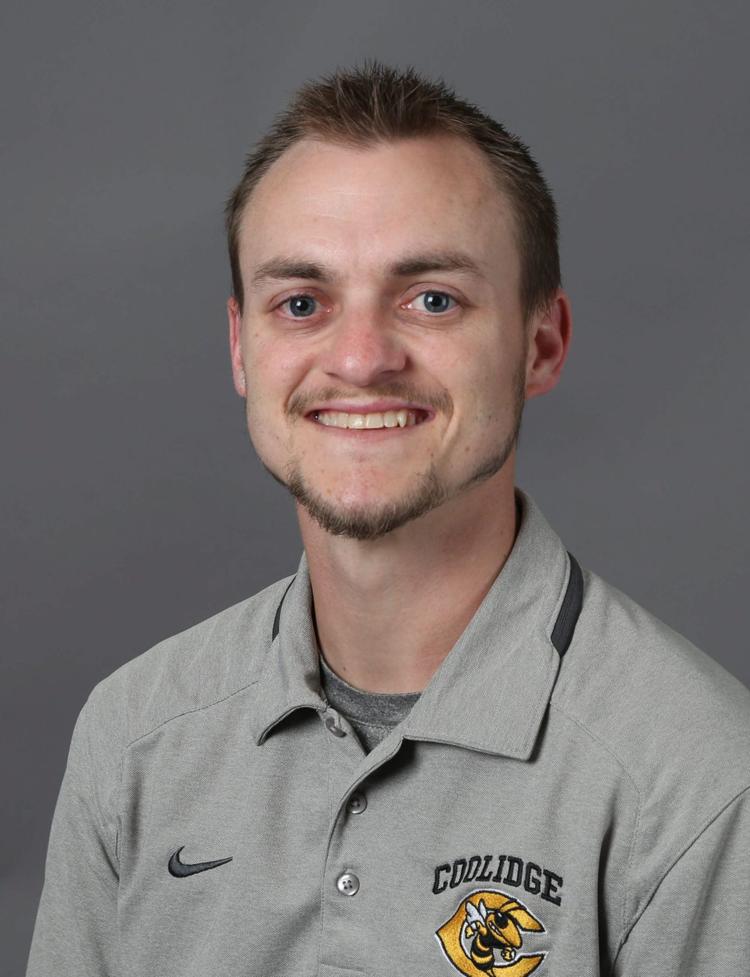 Coach of the Year: Bryan Jones, Coolidge
Bryan Jones knew what getting to state felt like. As an assistant boys and girls basketball coach at Saltillo, Jones made it to the state tournament with the girls' team in 2012-13, the season before he came to Coolidge. And anybody who experiences such a stage wants to return.
"I'd had a taste," Jones said. "Coming here, I knew they had the talent to do it. They were real young, but I wanted that taste again."
For his leadership in blazing a historic path for the Yellowjackets, Jones is the Super Centex Coach of the Year.
Though Jones was the vocal orchestrator of Coolidge's run to 30 victories and the Class 1A state semifinals, he really didn't have to say much to motivate his guys. Last year's regional tournament loss to Waelder echoed in their eardrums all offseason.
"I know they were really upset about the loss to Waelder the year before," Jones said. "You can go in games and if you play your hardest, you can finish with your head up high. But against Waelder, we didn't play our best and we knew that. We were anxious to get back to that spot and go a little bit farther."
That defeat made the Yellowjackets more receptive to Jones' preaching. They started worrying less about stats and more about wins, Jones said. They also dedicated themselves anew with their effort in practices and games, rather than coasting by on ability.
The finished product was a team that lost only once to a 1A opponent all year, in the state semifinals to Lenorah Grady, which was making its fourth state appearance in the past six years.
"They've always been told they had the potential to do this kind of stuff," Jones said. "Most of the time they kind of relied on their athletic ability. When that (2015 loss to Waelder) happened, I think they realized, hey, we only have one more shot at this.
"They worked a little bit harder and focused a little bit more. . . . This year it was these guys getting together and worrying more about the W than the I."
Other Central Texas boys basketball coaches considered for the Super Centex honor were Groesbeck's Christopher Reid, who took the Goats to their first playoff berth in five years; Midway's Mark Patton, who directed the Panthers to the postseason for the first time since 2010; Riesel's Blake Doughty, who oversaw a 20-win improvement for the Indians; and Teague's Dexter Patrick, who guided the Lions to 24 wins and the regional tournament for the second straight year.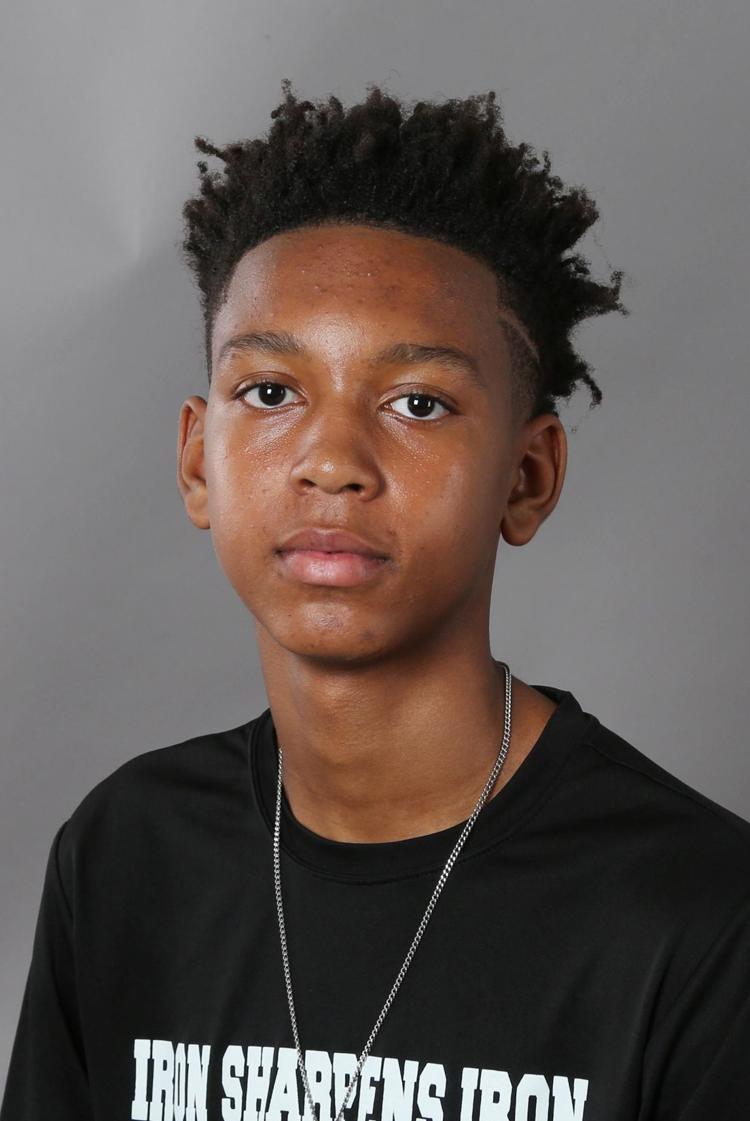 Newcomer of Year: Sidney Hadden, Connally
For many a confident, young basketball player, the junior varsity apprenticeship can feel like a death sentence.
To his credit, Sidney Hadden didn't treat it that way.
Hadden spent a year on Connally's JV as a freshman in 2014-15, gaining valuable experience and playing time. So when Hadden slid over to the later varsity time slot this season, he didn't miss a beat.
Hadden averaged 13 points, four rebounds, two assists and 2.9 steals per game, garnering Super Centex Newcomer of the Year honor as a result.
Connally coach Quinton Snell said that the varsity-subvarsity dilemma can sometimes be a tough call for a coach to make. But he figured that Hadden would benefit from a year as the JV leader rather than a varsity watcher.
"We had a plan with him as a freshman," Snell said. "We were senior-heavy last year, so we didn't want to waste minutes with him."
Hadden honed his basketball skills in one-on-one driveway battles against his older brother, Skyler, a former Connally star who averaged 10.5 points as a sophomore guard at Murray (Okla.) State College this year.
"I was always trying to beat him and stuff," Sidney Hadden said. "When I didn't beat him, I'd always get mad."
Asked if he had ever broken through and won, Sidney merely smiled and nodded.
Trying to get off jump shots over his taller, older brother clearly benefited Hadden. As kind of a shooting specialist for the Cadets this year, he shot 52 percent from the field, including 35 percent from 3-point range.
Whenever he made two in a row, his teammates almost seemed to sense the imminent net-popping outburst.
"Once he makes one or even two, I'm trying to get him the ball," Connally point guard Trajan Snell said. "Anytime he has a little bit of room."
Quinton Snell figures that the 6-foot-1 Hadden will expand his game in the next two years, and projects he may even end up taller than 6-5 Skyler.The Cadets' most proficient bomber may grow into the most potent post option.
"The guy can score," his coach said. "Just like all of them, they've got to develop other aspects of their game, and that's what this summer is for for him. He's going to get taller. But I think he's going to be able to do a good job of putting the ball on the floor, and then elevating and shooting over people."
---
2016 SUPER CENTEX BOYS BASKETBALL TEAM

First Team
Pos
Player
Ht
Cl
School
Pts
Reb
Notable
G
Trajan Snell
5-9
So
Connally
14.0
4.4
6.9 assists
G
Ro'derick Calhoun
5-10
Sr
Coolidge
18.0
3.0
6.0 assists
G
Delvin Smith
5-9
Sr
Coolidge
20.0
9.0
5.0 steals
G
Amariye Blunson
5-10
Sr
La Vega
18.3
4.5
3.3 assists
G
Jeffrey Oliver
6-1
Sr
Mart
13.1
4.1
3.8 steals
G
Blake Dwyer
5-11
Sr
Reicher
19.2
1.3
3.2 steals
G
Mylan Shed
6-0
Jr
Teague
14.7
6.0
3.4 steals
G
Umoja Gibson
6-0
Jr
University
20.4
3.8
5.5 assists
G
Zarious Wilson
6-0
Sr
Waco High
18.4
8.3
2.6 assists
P
Trevoin Shaw
6-5
Jr
Hillsboro
14.5
11.1
4.5 blocks
P
Shemar High
6-4
Jr
Mexia
13.1
11.1
1.2 blocks
P
Bubba Furlong
6-9
Jr
Midway
13.0
12.0
3.4 blocks
Player of the Year: Ro'derick Calhoun, Sr, Coolidge
Newcomer of the Year: Sidney Hadden, So, Connally
Coach of the Year: Bryan Jones, Coolidge
Second Team
Pos
Player
Ht
Cl
School
Pts
Reb
Notable
G
Garin Durham
5-6
Sr
Bosqueville
14.4
3.4
3.2 assists
G
Wyatt Griffith
5-10
Sr
Crawford
11.2
4.0
17-2A co-MVP
G
Dominic Brackens
5-10
Sr
Fairfield
14.0
4.0
3.0 assists
G
Kobe Hailey
6-0
Jr
Frost
18.3
7.0
4.1 assists
G
Austin Ferguson
6-0
Sr
MCH
22.3
5.6
4.2 steals
G
Xavier Armstead
6-5
Jr
Midway
13.0
4.0
4.0 assists
G
Anthony Weathers
5-10
Jr
Teague
12.1
2.1
2.3 steals
G
Tyler Sawyer
6-1
Sr
Vanguard
14.0
2.9
51% FG
G
Tristan Sadoski
6-2
Sr
Whitney
18.4
5.0
3.0 assists
F
Landon Dieterich
6-6
Sr
Riesel
17.2
13.1
3.0 blocks
F
Antoine Hailey
6-3
Jr
University
13.8
6.7
2.3 steals
P
Devlon Noble Jr.
6-5
Sr
Marlin
11.6
9.5
2.0 blocks
Honorable Mention
Guards: Jekobe Wiley, Reicher; Antwan Stephens, China Spring; Keith Black, Connally; Wanya Jones, Coolidge; Max Villadeval, Crawford; Brock Elmore, Frost; Sabrien Jones, Groesbeck; Garrett Moore, Hamilton; Amani Gibson, La Vega; Ryan Siler and Jack Donahue, Lorena; Chase Hill, Live Oak; Michael Irons, McGregor; Matron Gerald and Tyrik Ray, Mexia; Ty Sadler, Midway; Mikey Ruiz and Sabion Kubitza, Riesel; Juwon Roberson, Rosebud-Lott; Davis Boehm, Vanguard; Larry Bush, Waco High; Ashton Leech, Whitney
Forwards: DeBraylon Williams, Hillsboro; Garrett Goolsby and Preston Damuth, Lorena; Zamar Kirven and Zastan Madkins, Mart; Brandon Gange, Methodist Home; Jase Embry, Riesel; Major Burrell and Tyrese Heard, Teague; Jordan Ross, Vanguard; Dale Smith, Waco High
Posts: Tanner Moncus, Bosqueville; Tyrick James, China Spring; Kedrick James, La Vega; Ben Martinsen and Griffin Peevey, Vanguard
---
First-team profiles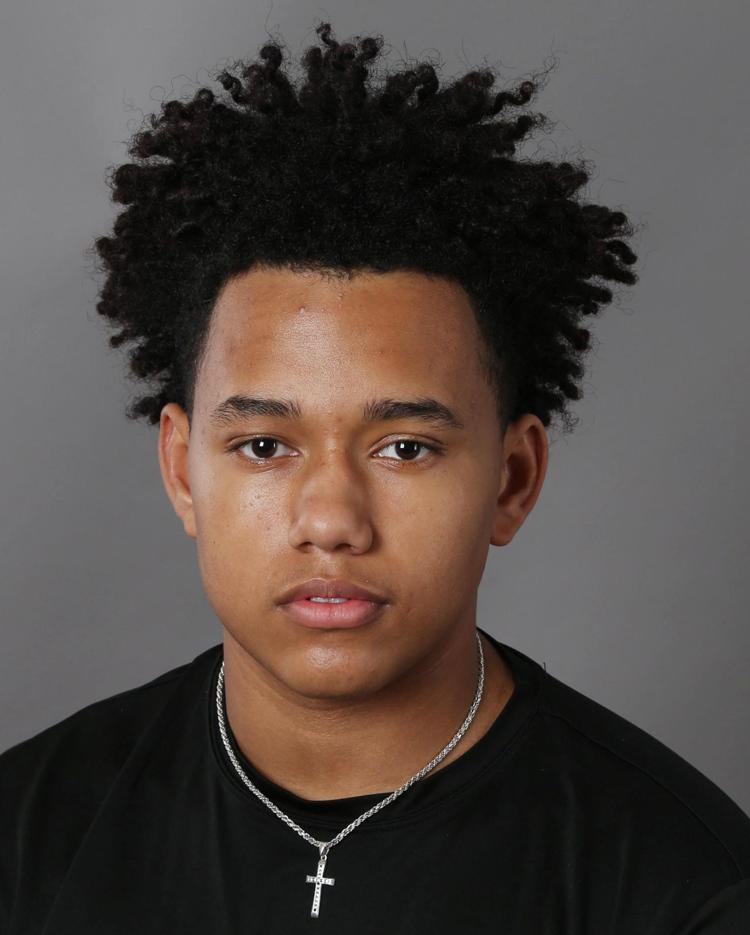 Last year's top rookie elevated game, as area's assist leader.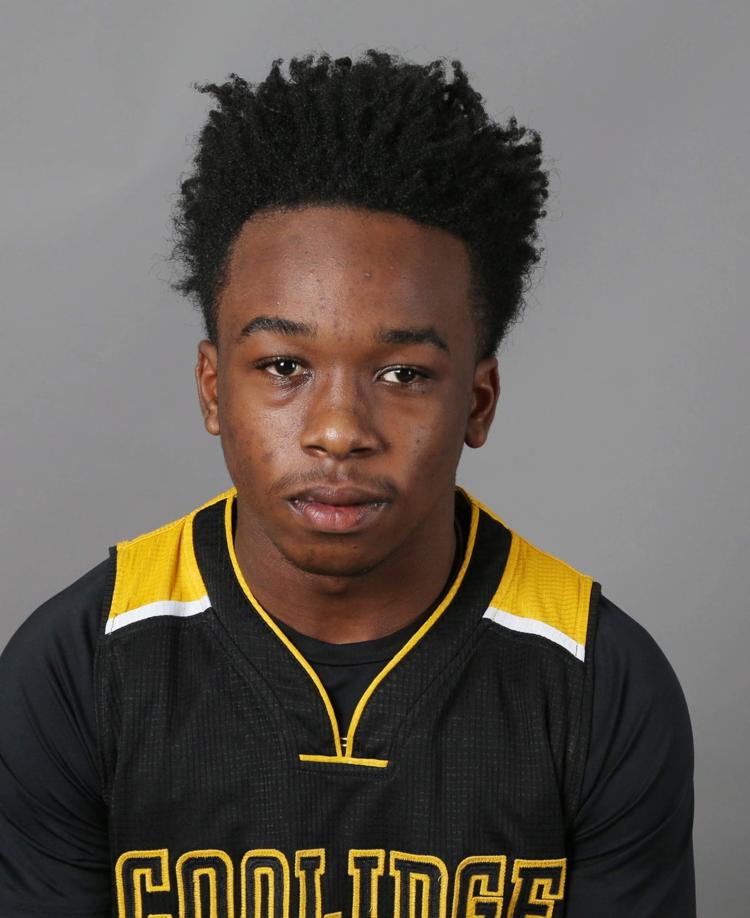 Smooth 3-time district MVP sacrificed scoring for state run.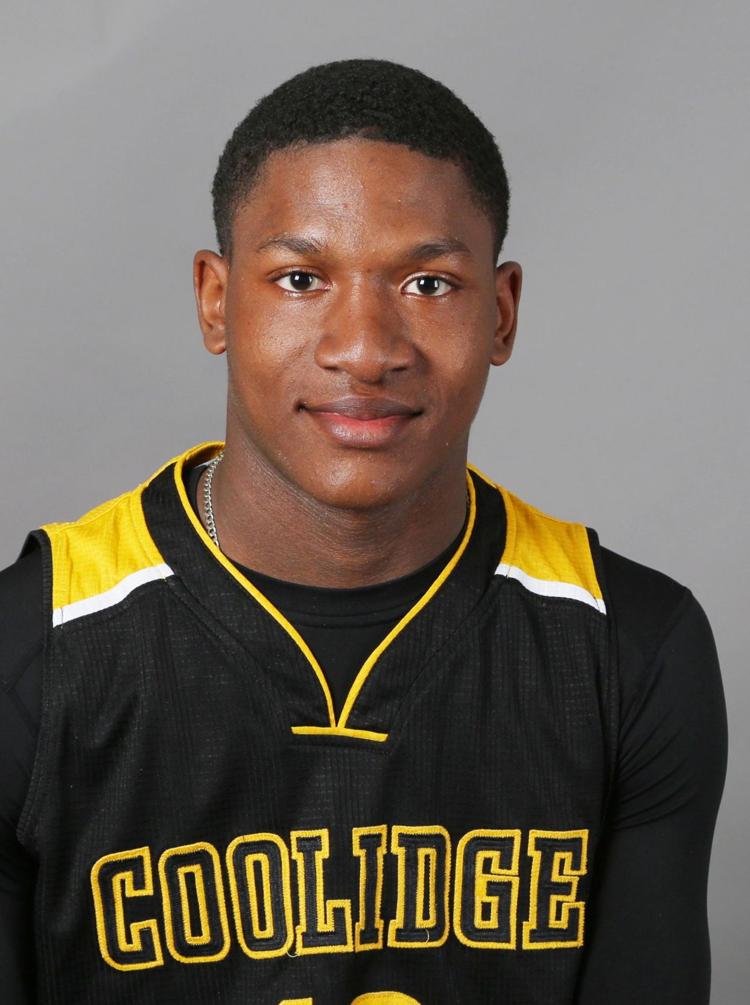 At just 5-9, he was happy to venture into paint, averaging 9 rebounds.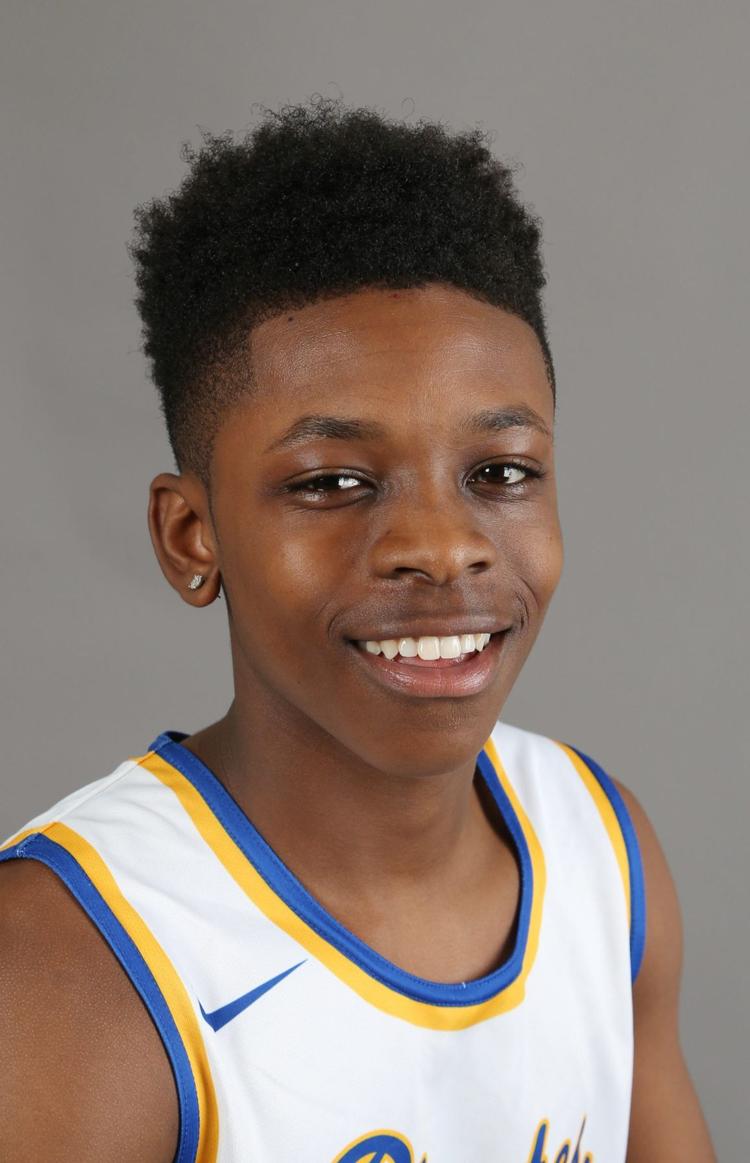 17-4A MVP directed Pirates to repeat district title with 18.3 scoring avg.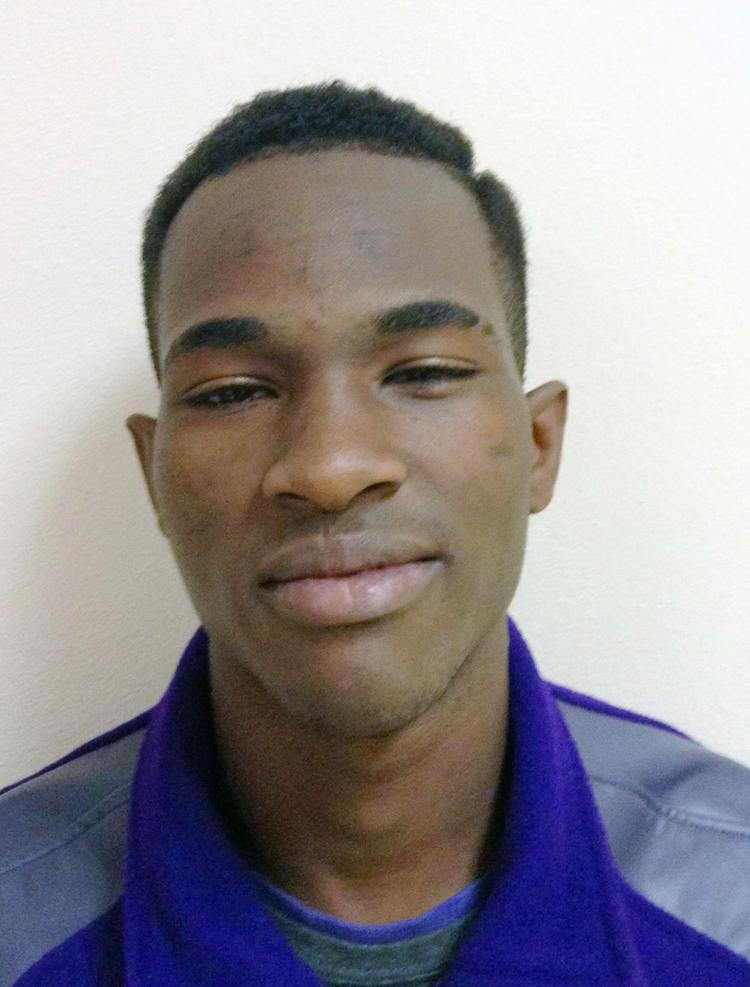 Dynamic defender could also stroke from deep, with 49% accuracy.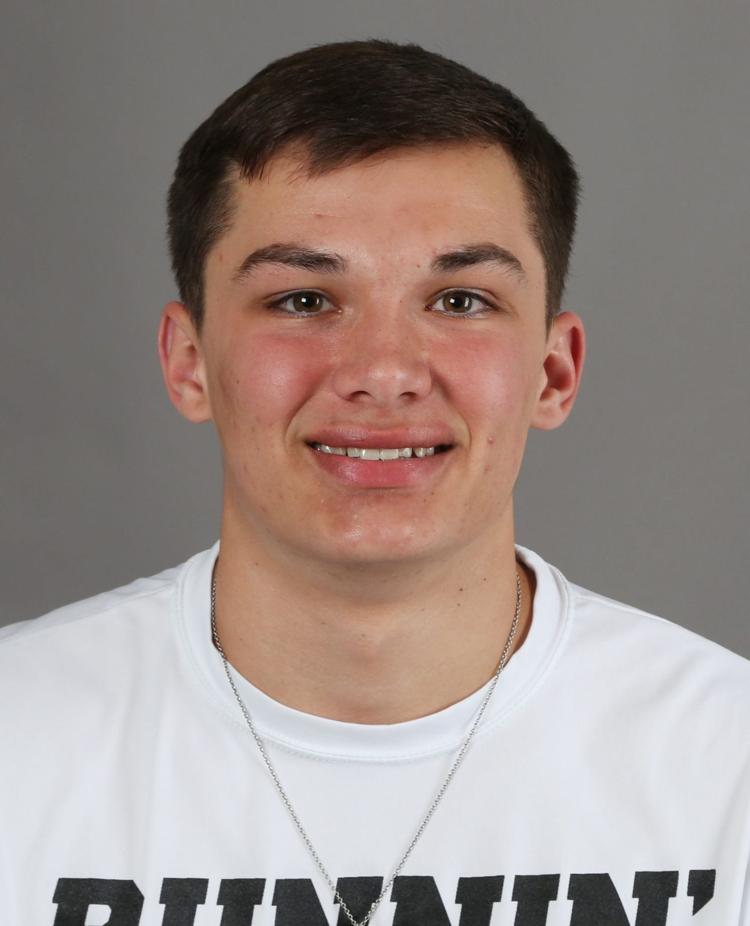 2-time first teamer overcame early injury to find his stroke, at 19.2 ppg.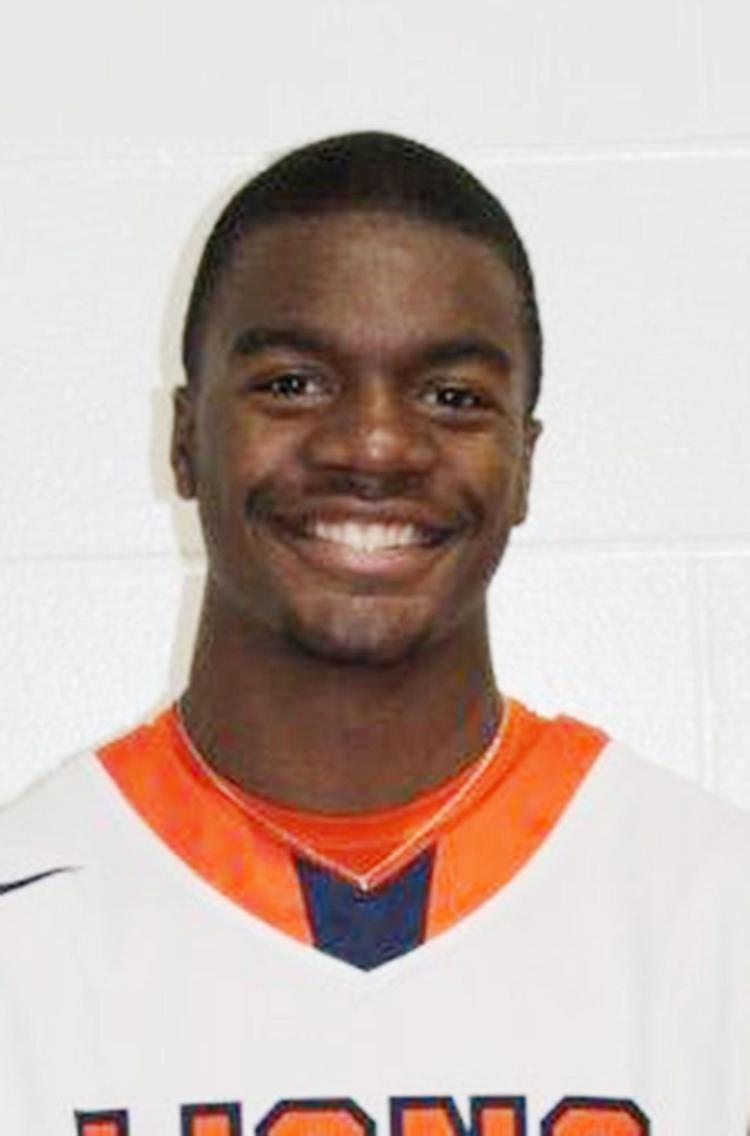 Do-it-all dynamo spurred balanced Lions all the way to regionals.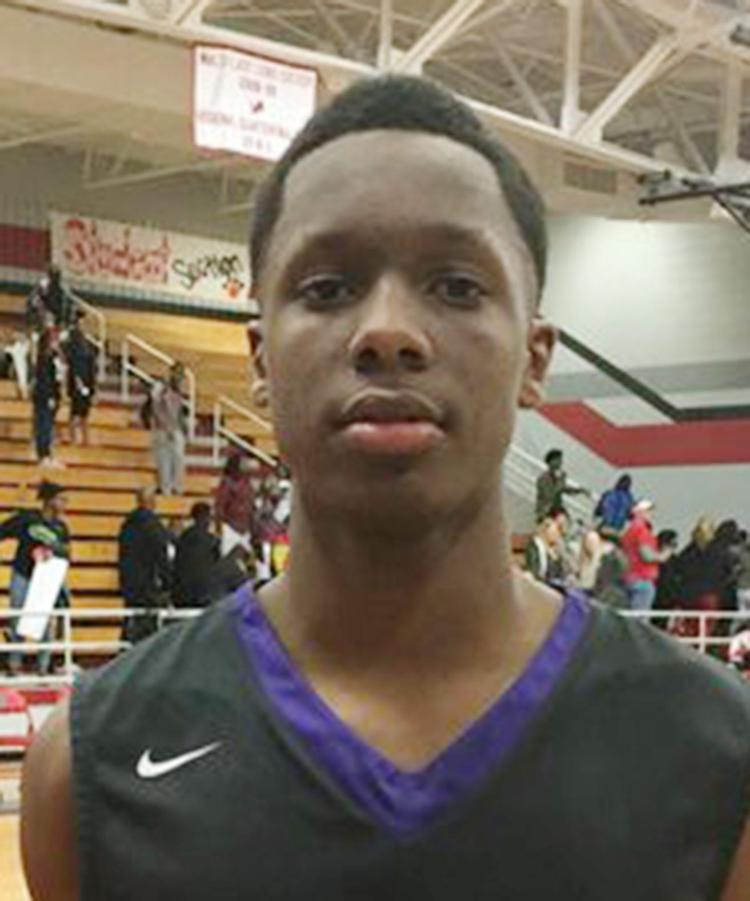 Polished lead guard offered hot shooting, passing for district champs.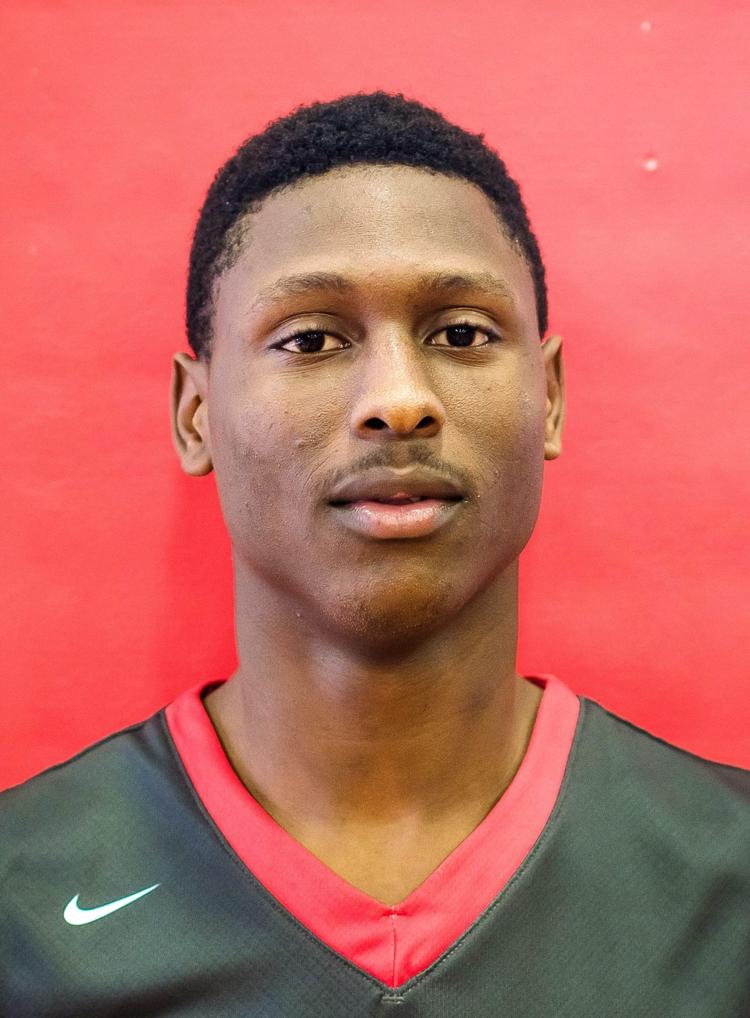 Long-range sniper led Lions back to playoffs, averaging 18.4 points, 8.4 boards.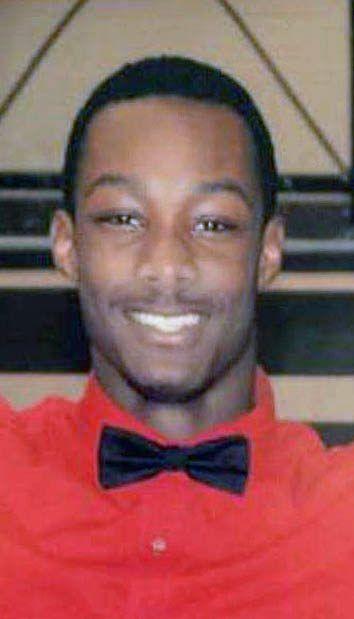 Carom-clearing beast also led Central Texas in blocked shots (4.5).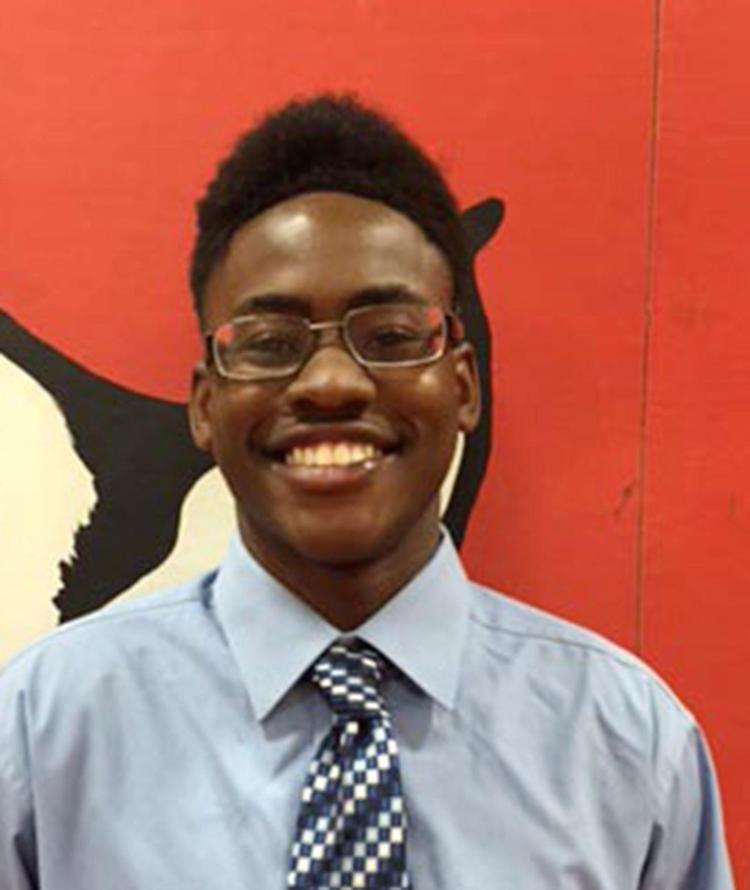 Blackcat big man put up double-double production for district champions.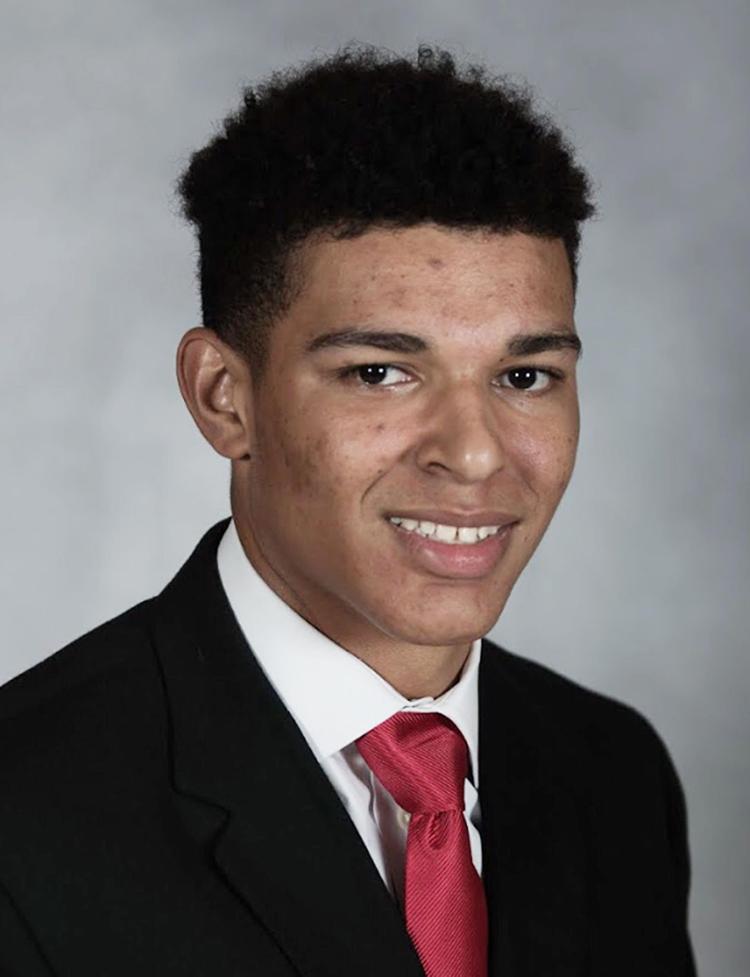 Emerging force in post, he ranked 2nd in area in rebounding at 12.1.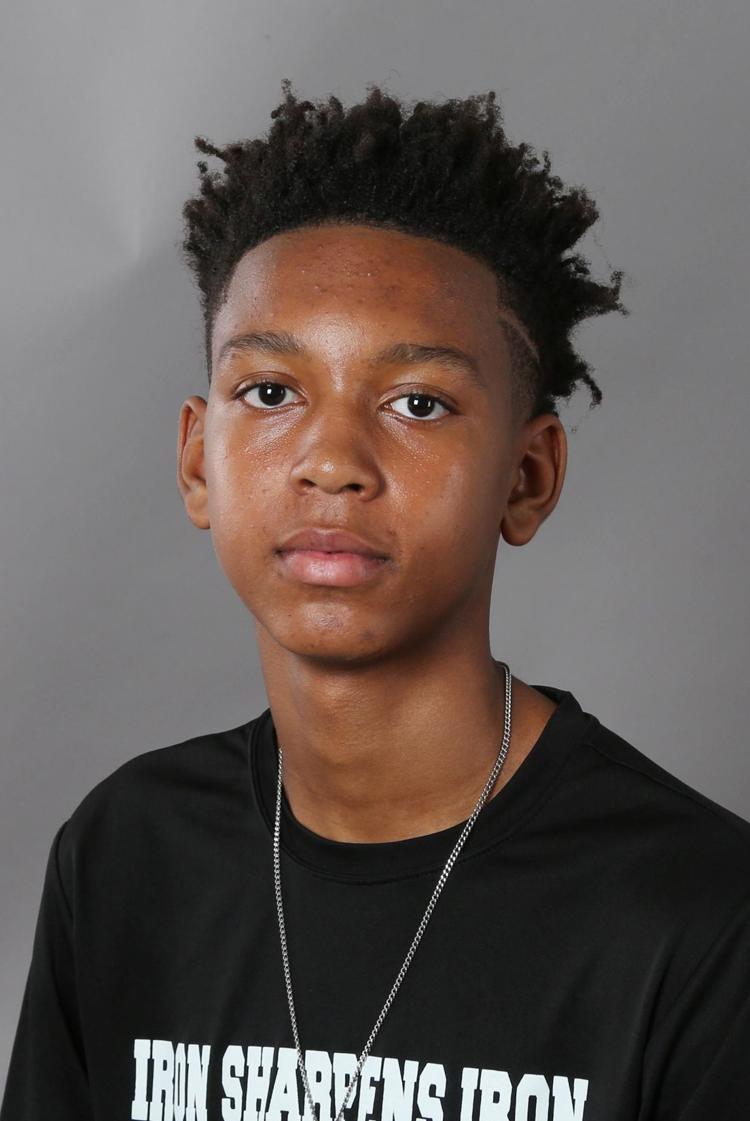 Varsity newcomer wasted no time finding his rhythm, scoring 13 per game.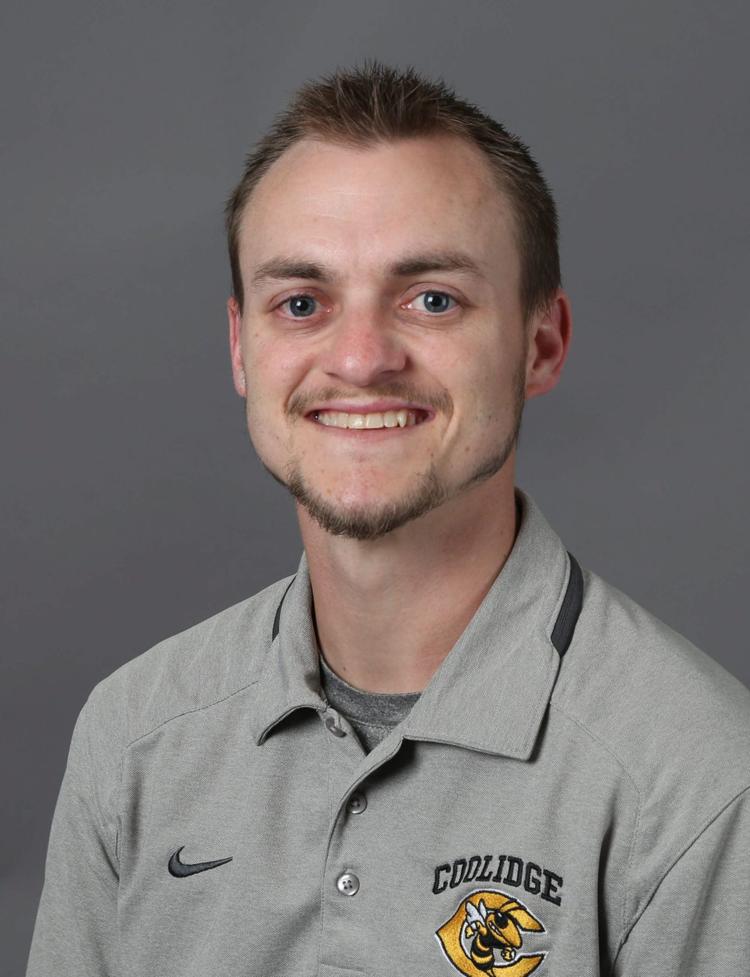 Third-year coach piloted Coolidge to first-ever state tourney bid.