On most successful baseball teams, there are players the younger ones look up to and emulate.
In other words, they're the team's role models.
West had several of them this season that fit that bill after a 31-2-1 season in which it ran off 27 straight wins, including a 4-3 edging of Bishop to claim the Class 3A state championship.
But only one of them took home 19-3A MVP honors and also took the MVP award in that state championship game. That was Preston Macik, and that gave him the edge over a pair of teammates in Bailey Horn and Griffin Paxton as the Super Centex Player of the Year.
"He's a multifaceted player. He's strong, he's fast, he hits 3-hole for us," West coach Cory Beckham said. "He's a really good pitcher. He throws strikes. He can throw the fastball by you. He can show finesse with the breaking ball. In the outfield, he can gun you down. He can chase down a ball in the gap. He showed in the reginonal final against Teague that he can lay down a bunt, which was weird but it was effective. He's an overall talent, and I think a lot of players on our team look up to him as a talented player and even sometimes strive to be like him."
Bosqueville's Bret Mathis, Riesel's Jase Embry and Robinson's Pat Morrow were also considered for the award.
Macik was one of three pitchers, along with Horn and Paxton, who could be considered an ace for nearly any team around. Beckham said he never labeled any of them, but preferred to think about it as, "Whoever we put out there is our guy for that day," and the ball was Macik's for the state championship game.
He got off to a sluggish start, allowing two runs in the first inning and one more in the second. But Horn fired home to get a runner trying to score to end the second, and Macik settled down after that, retiring 14 of the next 15 he faced.
That put the Trojans within one out of the title, when the bottom of the Bishop order rose up.
A dribbler that bounced off the bag at third kept the game alive, and a rocket into the right-field corner from its No. 9-hitter scored a run and had the Badgers appearing it would be 90 feet from tying the game.
But the runner slid past the bag, and West third baseman Landon Koch kept the tag on to clinch the crown.
"It turned my mood around pretty fast," Macik said. "I didn't know what to think when he hit it, because it was 3-2 (count) and I wasn't going to walk him. He put a pretty good swing on the ball, and luckily Bailey has a good arm, our shortstop (Paxton) does, too. I never thought Landon would have been that aggressive with the tag. It was just awesome."
That crazy final play made Macik the winning pitcher, and his hit and RBI at the plate helped make his case as the MVP.
Macik finished with a .413 average, 45 hits and 31 RBIs while adding a 9-1 record with a 1.28 ERA and 96 strikeouts in 70 2/3 innings.
"I was just excited to pitch (in the championship game). We had that one-gamer against Academy, and I was a little upset that I didn't get to pitch that game, but I know every time Bailey gets the ball he's going to get the job done, too," Macik said. "Every single time Bailey or I get the ball, we can get the job done and it's going to be that way next year."
The Trojans appear to be stacked with a talented roster for next season as well, with six of nine starters returning — including all three of thier most talented pitchers — and they are a competitive group that keeps one another focused in practice.
West will be a targeted team, much like Macik is among his teammates.
"Even if it's in the offseason period when we're racing, when we're doing our speed and agility drills, they probably want to beat him," Beckham said. "In the weight room they see all the weight on the bar and say I want to be strong like him.
"That's not just for the varsity players now, but to the freshmen who are looking to their future, going 'I want to be like that guy.' That's a hat he wears for our team, and it's a big part of our success."
Coach of the Year: Cory Beckham, West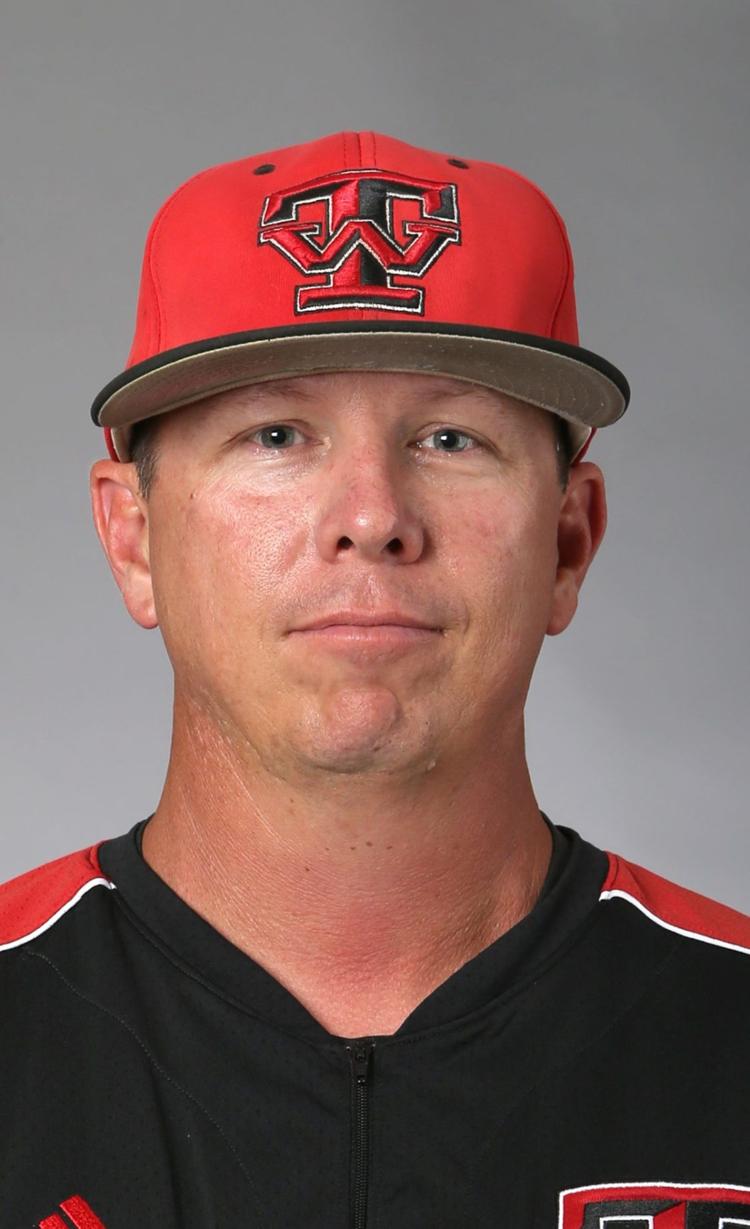 During his tenure at West, Cory Beckham has had a number of talented teams that had state title hopes.
But in baseball, nothing is ever guaranteed.
Some of his best squads on paper fell short of the state tournament, and the 2012 team that reached the championship game was a bit of a surprise.
Beckham has arguably never been able to mold a more complete team than this season, and that carried the Trojans to the 3A crown.
It also helped make him the Super Centex Coach of the Year.
"It was a whatever it takes type of team," Beckham said. "That showed so much in the state tournament. When we needed to make a pitch, our pitcher made a big pitch. When we needed a defensive play, we turned a double play or in the championship game we had two outfield assists. And we had timely hits that allowed us to score enough runs."
Beckham claimed the award over a number of deserving coaches, most notably Randy Smith, who guided Crawford to within two outs of the 2A championship.
It wasn't always smooth sailing for the Trojans.
They dropped their first two games and tied Clifton in a tournament game to fall to 4-2-1 — but they never lost again, despite facing several quality times and falling behind in a number of games.
"I designed those warmup games against Salado and Robinson with a good opportunity of possibly losing a game there," Beckham said. "If we don't play well, we're going to get beat. We come out against Salado and give up three runs in the first inning and don't even have an out yet. The players, they once again took charge. We win, 6-3. We put together a great game against Robinson. It was just sound baseball – great pitching, timely hitting – and we beat them."
Those wins let the Trojans know they were never out of a game, a lesson they applied in the state tournament when they fell behind Littlefield, 3-0, in the semifinals and Bishop, 2-0, in the final before turning those games around to bring home the second state gold in school history (1999).
"It was fun winning all the games. It's not as easy on the inside as it is on the outside," Beckham said. "The most pleasing part of it is just to watch where we are at the end compared to where we were at the start, each individual player and how they progress with their skills — hitting, pitching, defense and how it comes together on the field. It makes you have a lot of pride and satisfaction in the team, so it's fun to be a part of."
Newcomer of the Year: Eli Mendoza, Temple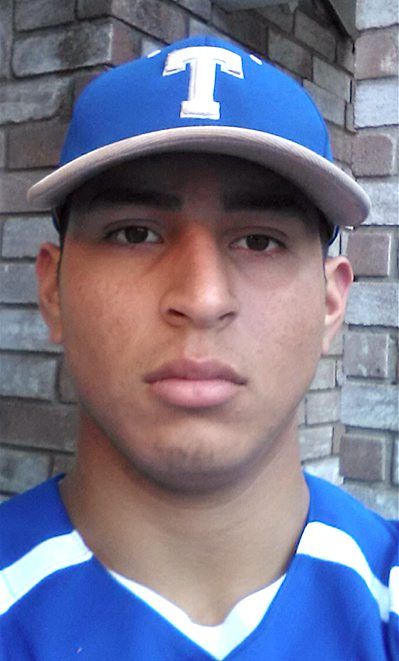 Even if a coach hasn't seen a player, he knows what he has coming into his program through the junior high ranks.
Somebody in town will certainly tell him what to expect. The question is whether the player will live up to his billing once he gets to high school.
That's the situation Temple coach Craig Martin found himself in with freshman Eli Mendoza coming in.
He soon found out the buzz was right on this time.
"He was as advertised," Martin said. "He's a mature kid for a freshman, and for him to come in and pitch like he did, that's about as good as it gets. It's one thing for a kid to come in and play a position and hit for a decent average. But it's another thing to be able to do the job on the mound. I'm glad we had him."
Mendoza shined to a 9-2 record and a 1.34 ERA, and he was overpowering for as young as he is with 86 strikeouts in 67 2/3 innings of work.
All of that helped the Wildcats grab the District 17-5A championship.
Mendoza also proved big moments weren't too much for him to handle.
In bi-district against Livingston, he hurled a no-hitter in a 3-0 Game 2 win that kept the Wildcats' season alive. They went on to win that series before falling to Tomball in the area round.
"He's the kind of guy I like to watch," Martin said. "He works fast, attacks the zone, throws three pitches, and the thing I like is he doesn't get rattled. I don't have to be a cheerleader for him, I don't have to call timeout to settle things down. He's very laid back and in control of emotions."
Martin said he can run it up there at about 86 or 87 mph, and that velocity should only get better as he gets older and more mature physically.
But as with any player, he has room for improvement. Mendoza walked 30 batters as a freshman, a number he'd like to see drop.
"Being a young guy, the biggest problem was he had a tendency to overthrow and not just pitch," Martin said. "For the most part he had total control over what he was trying to do. But I think sometimes he just got excited and overthew. Because of that, his pitch counts would get high because he'd throw a lot of balls. I just tell him, 'Use your stuff and pitch, and you'll be fine.' "
---
2015 SUPER CENTEX BASEBALL TEAM

First Team

Pos
Player
Cl
Avg
RBIs
School
C
Ragan Forrest
Sr
.450
25
Lorena
IF
Tyler Farley
Jr
.486
20
Axtell
IF
Hobey Hiland
Jr
.333
18
Belton
IF
Braden Murphy
Sr
.452
37
Crawford
IF
Griffin Paxton
Jr
.431
38
West
OF
Preston Macik
Jr
.413
31
West
OF
Matthew Miles
So
.318
18
Midway
OF
Coby Potvin
Sr
.380
16
Belton
UT
Riley Reich
Sr
.558
16
Hamilton
DH
Jeff Ward
So
.425
22
Crawford
Pitcher
Cl
W-L
ERA
K
School
Jase Embry
Jr
11-2
0.68
169
Riesel
Tanner Frick
Jr
7-1
2.12
66
Belton
Bailey Horn
Jr
13-0
1.34
120
West
Bret Mathis
Sr
10-2
1.58
124
Bosqueville
Nate Moenning
Sr
11-1
2.37
68
Crawford
Pat Morrow
Sr
8-1
1.27
59
Robinson
Player of the year: Preston Macik, West
Newcomer of the year: Eli Mendoza, Temple
Coach of the year: Cory Beckham, West

Second Team

Pos
Player
Cl
Avg
RBIs
School
C
Dalton Wiethorn
So
.435
16
West
IF
Chandler Boyd
So
.465
23
Groesbeck
IF
Brett Cain
So
.429
18
China Spring
IF
Thomas Morehouse
Sr
.416
21
Riesel
IF
Chase Sortor
Sr
.359
22
Belton
OF
Mitchell Donahue
Jr
.429
20
Lorena
OF
Tristan Gonzalez
Jr
.400
30
West
OF
Bo Pearson
Jr
.351
37
Crawford
UT
Braden Nemec
Sr
.415
18
Crawford
DH
Brooks Embry
So
.414
15
Riesel
Pitcher
Cl
W-L
ERA
K
School
Tanner Fields
Sr
8-3
1.93
64
Axtell
Mikeal Parsons
Sr
6-2
1.68
39
Midway
Zach Potts
Sr
8-2
1.60
70
Clifton
Austin Skinner
Sr
5-1
1.25
46
Teague
Trent Stafford
Sr
6-0
2.34
50
Belton
Nick Urbantke
Jr
7-3
1.97
79
Lorena

Honorable mention

Cameron Whitman, Belton; Will Carpenter, Brock Kelley and Zach Mazza, Bosqueville; RayAndre Browning, Bremond; Cameron Jenkins, Dylan Norris and Ty Shriver, China Spring; Hunter Harris, Jordan Larance and Brayden Wise, Clifton; Colton Anderson and Ricky Gerik, Connally; Barclay Brunson, Crawford; Nathan Gonzales and Chris Olivas, Midway; Michael Davila and Tanner James, Robinson; Zach Epperson and Elijah Saldana, Troy; Terrance Barnes, Garrett Cox and Dylan Mathews, Valley Mills; Hudson Bradley, Luke Chavez and Alex Smith, Vanguard; Brett Gilchrist, Whitney
---
First-team profiles
RAGAN FORREST
1st-teamer was 17-4A defensive MVP, hit .450
TYLER FARLEY
Longhorns' Mr. Do It All hit .486, also went 5-0 on the mound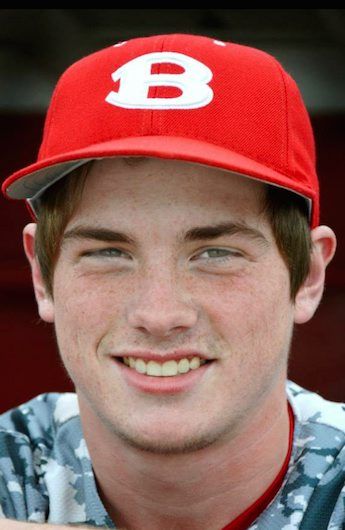 HOBEY HILAND
12-6A MVP batted .333 with 13 doubles and 3 home runs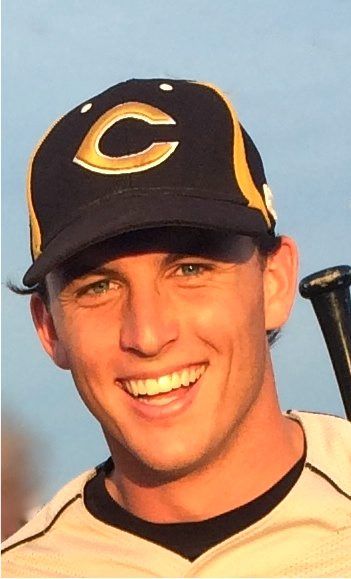 BRADEN MURPHY
Batted .452 with 13 doubles, 37 RBIs, went 9-1 as pitcher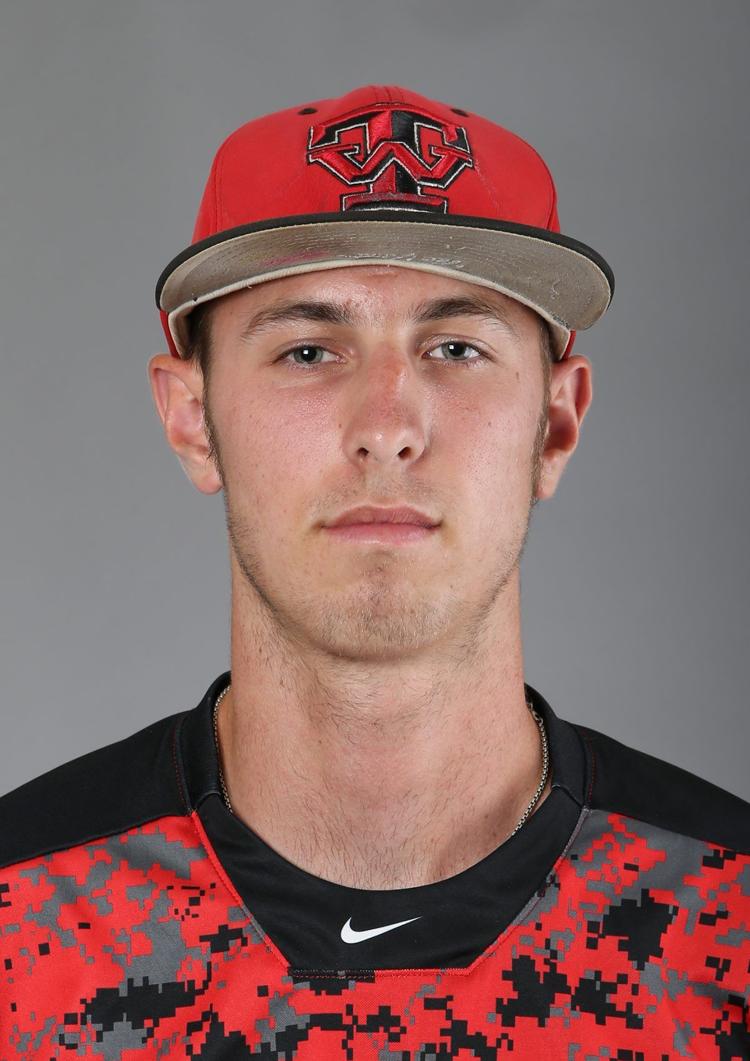 GRIFFIN PAXTON
Slick fielder at SS hit .431 with 37 RBIs, went 7-0 on the mound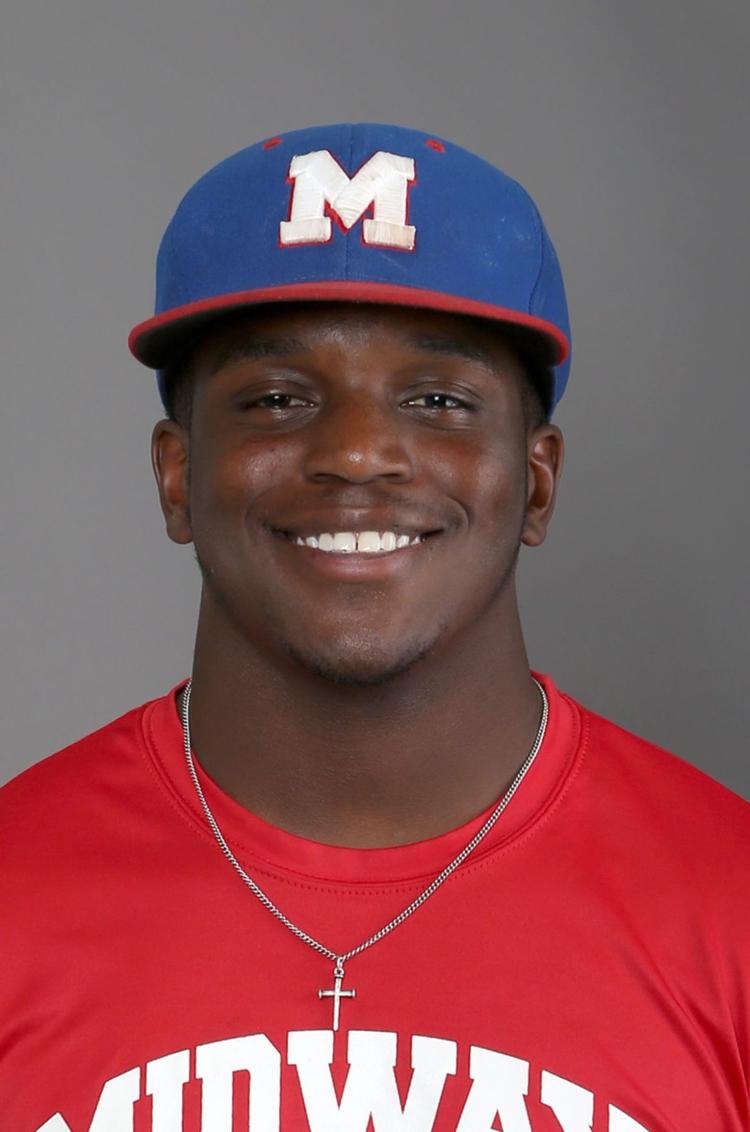 MATTHEW MILES
Carried Panthers at the plate in district with .410 batting average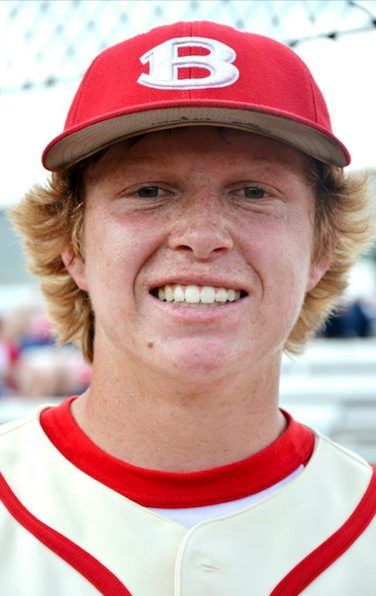 COBY POTVIN
Collected 35 hits, stole 17 bases for unbeaten 12-6A champ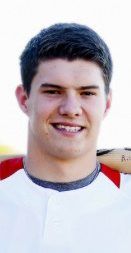 RILEY REICH
District defensive MVP was on base 66.2% of the time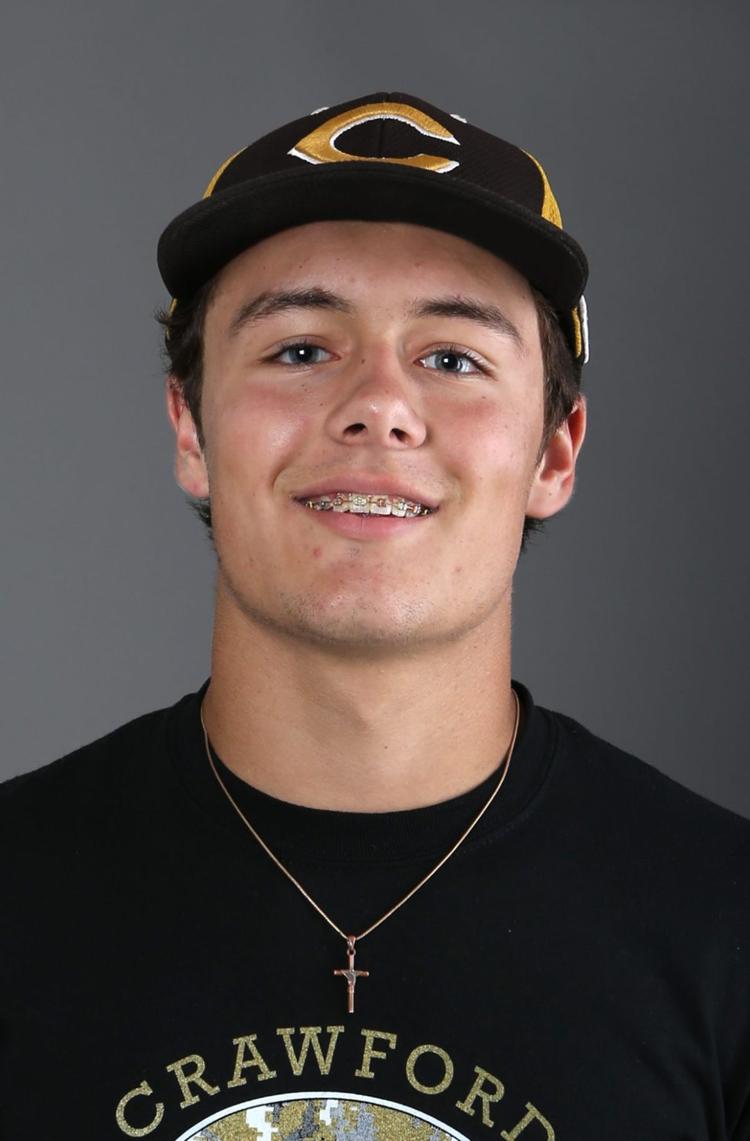 JEFF WARD
Leadoff man hit at .425 clip, scored 49 runs, drove in 22
JASE EMBRY
16-2A MVP went 11-2 with 0.68 ERA, struck out 169 hitters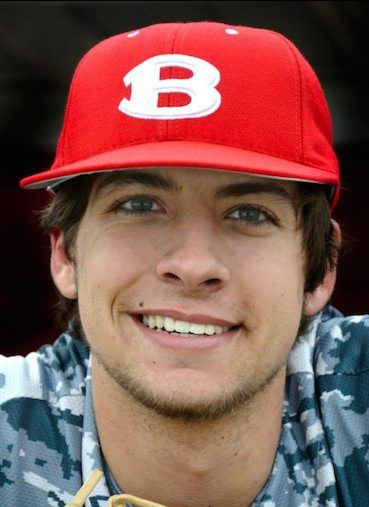 TANNER FRICK
Lefty finished season with 7-1 mark, 66 total strikeouts
BRET MATHIS
14-2A MVP had 10-2 record, 1.58 ERA, struck out 124 hitters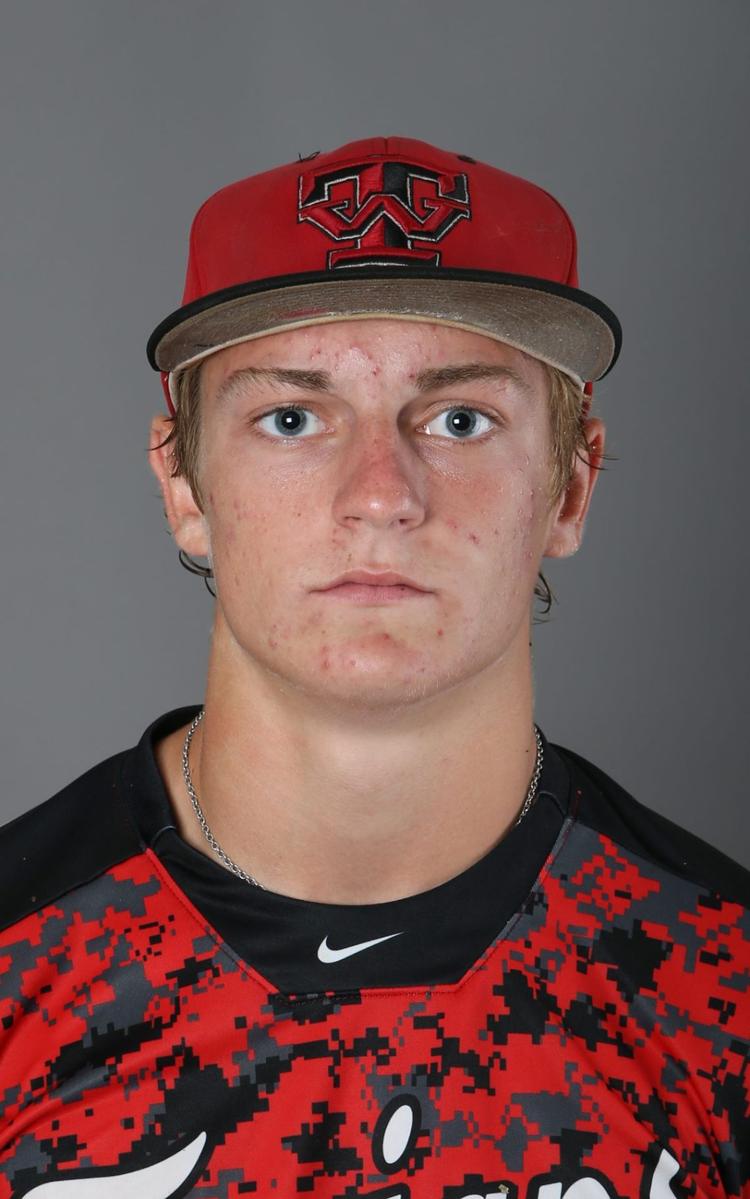 BAILEY HORN
Recorded sparkling 13-0 record with 1.34 ERA, 120 strikeouts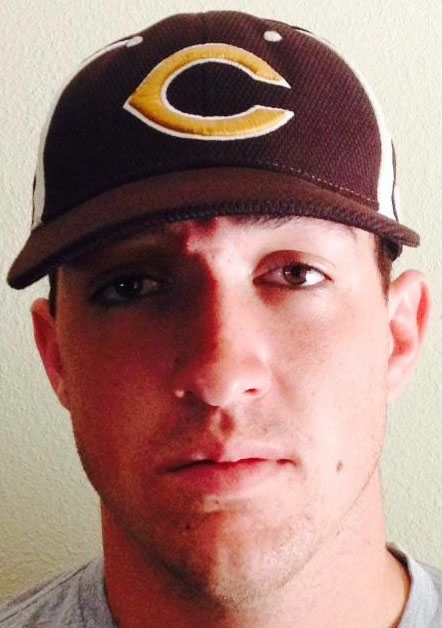 NATE MOENNING
Posted 11-1 record with 69 strikeouts for state finalist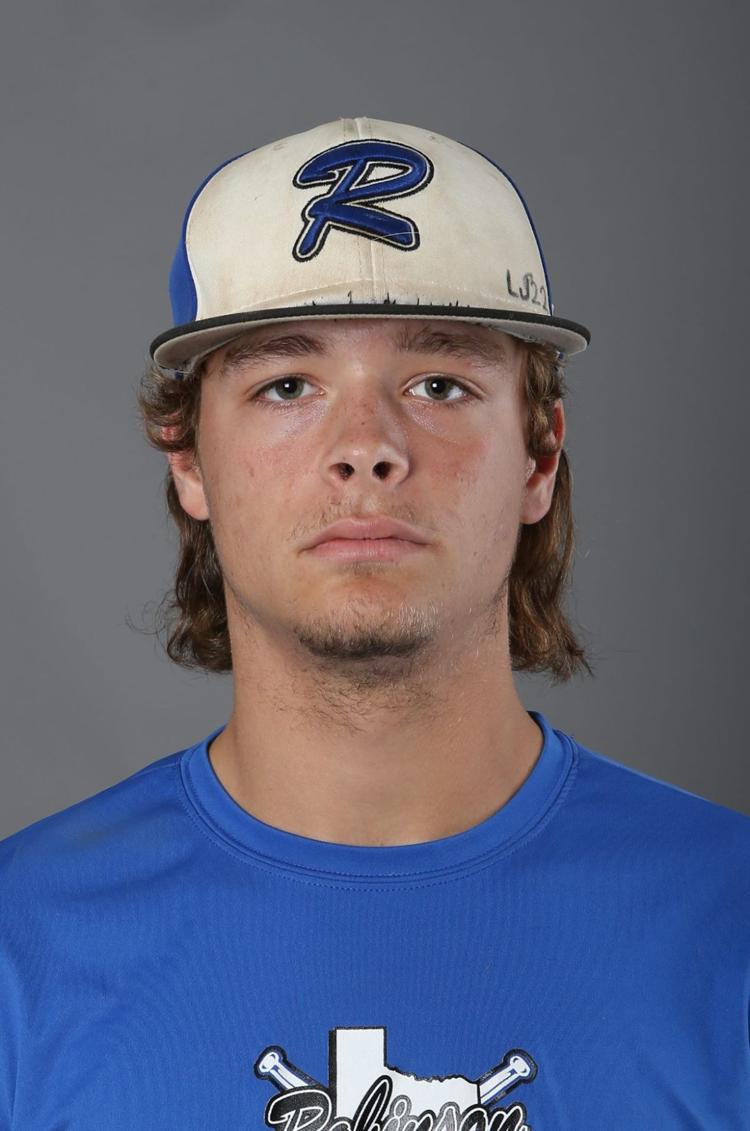 PAT MORROW
17-4A MVP was 8-1 with 1.27 ERA, hit .422 with 26 runs scored
PRESTON MACIK
Player of Year earned 19-3A, state title game MVP recognition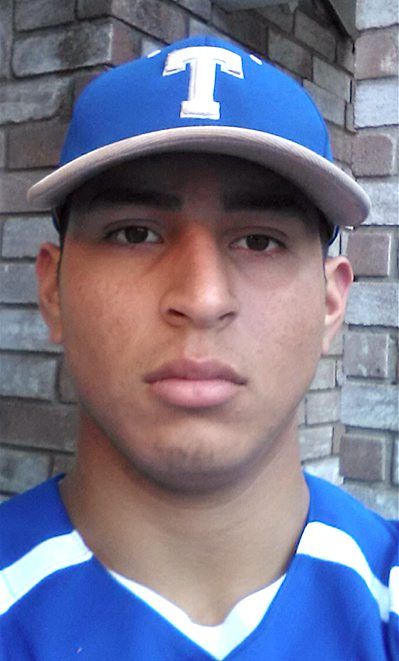 ELI MENDOZA
Went 9-2 with 1.34 ERA, 86 strikeouts in his first year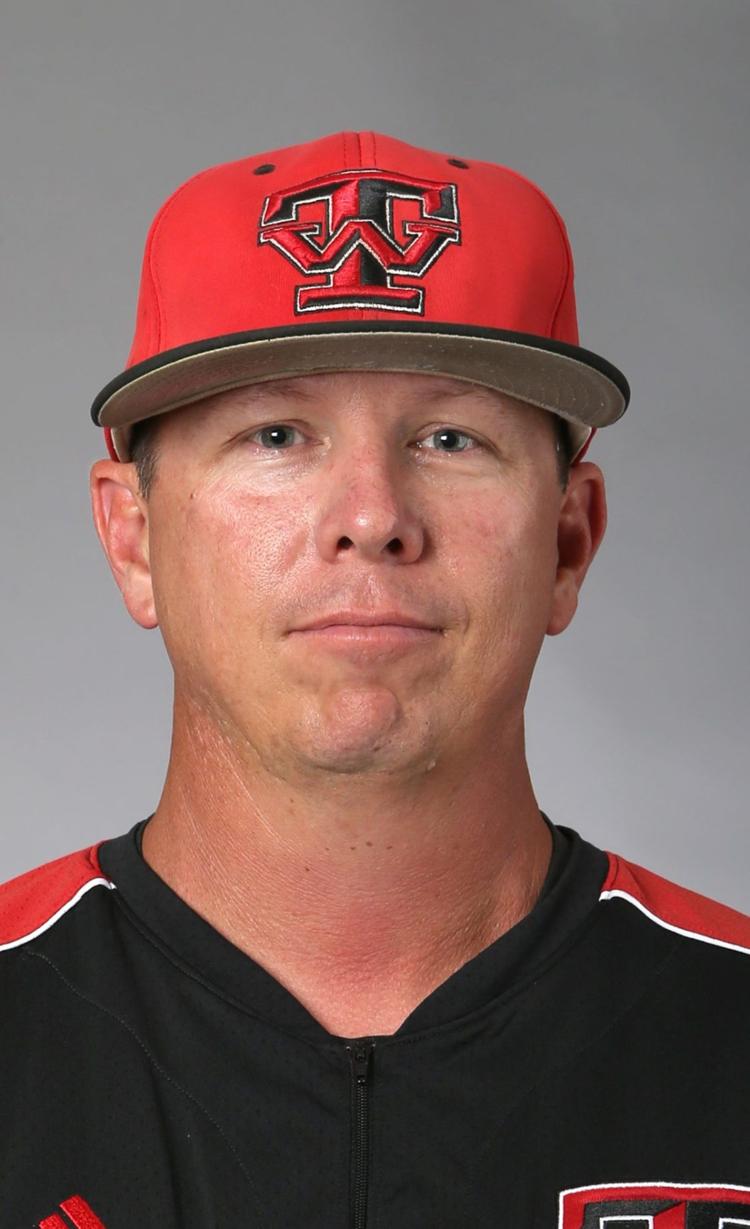 CORY BECKHAM
Led his Trojans to 27-game winning streak, 3A state crown