Some baseball players have a quiet demeanor on the field, delaying their emotions until the final out is called.
Zack Mazza is not one of those players.
Whether it's an early-season tournament or a crucial game late in a playoff run, the Bosqueville first baseman and pitcher brings an elevated level of intensity to the ballpark and takes it out to the field with him. Yelling, fist pumps and high fives are expected from his teammates.
"Baseball, when I play, is a very intense sport," Mazza said. "I love taking the intensity to the max."
But Mazza's energetic style of play isn't unwarranted. He was often the one making the big plays that made Bosqueville finish 31-2 in 2016 and reach the state tournament for the first time since 2008.
He led the Bulldogs at the plate with a .489 batting average, four home runs and 52 RBIs, and also anchored his team's rotation with a 12-1 record and 2.35 ERA with 66 strikeouts.
For his efforts, Mazza is the 2016 Super Centex Baseball Player of the Year.
"I've always set the limits high, and I've always set the bar high," he said. "Me and the Bulldogs, we were just tough and mean on the field, and we just wanted to win. Overall, I think I had the best year that I've ever had. It was just a great season, and I had fun playing this year."
Mazza is part of a Bosqueville senior class that never lost a district game. The Bulldogs were 44-0 in district play over a four-year span, finally cracking into the state tournament this season. They ended their successful campaign at the state tournament in Round Rock, falling in the semifinal to eventual state champion Flatonia.
Bosqueville amassed 399 runs in 33 games this season — an average more than 12 per game — as Mazza led a senior-dominated infield with stellar pitching and strong defensive play at first.
"It was very exciting," he said. "It takes the love the game, and it bumps it up even more, especially when you're winning."
Mazza entered the season as the Bulldogs' new ace following Brett Mathis' departure after the 2015 season. Between Mathis and 2014 graduate C.J. Collins, another pitcher who went on to play football at Southwestern Assemblies of God University, Mazza had two older teammates to use as an example for the kind of pitcher he wanted to become.
"C.J. kind of taught the mentality of hitting, and Brett kind of taught the mentality of pitching and fielding that first base," Mazza said. "They were both good role models to me and I love them. I missed them these past couple of seasons, but they're great role models."
Mazza batted north of .500 as a sophomore but didn't pitch much as Mathis and Collins handled the bulk of the throwing duties. He gained more experience on the mound as a junior, but his hitting dropped off.
It was just a matter of bringing it all together, and his senior year was exactly that.
"I was just focusing on the ball," Mazza said. "I was always taught, when I was young, to focus on the emblem of the pitcher's hat. I've been doing that recently, so I can pick up the spin on the ball when they release. It's actually helped me tremendously in staying on the ball."
When the 2016 playoffs rolled around, Mazza was hitting well above .500 and hadn't suffered a single pitching loss on the season. Bosqueville head coach Kevin Bartley utilized him as the Game 1 starter in each of the Bulldogs' playoff series, and he never let his team down, as they swept every best-of-three series they played en route to the state tournament.
"Whenever we're in the playoffs and it's Game 1, you know you've got to win Game 1," Bosqueville shortstop Jordan Fulmer said. "Whenever he's on mound, if we do our job, we know we're going to win because we already know that Zack is going to get his part done."
Mazza rang up his hitters using what he calls a "backwards" approach to his pitching, using his breaking ball early in the count instead opening with a fastball, making hitters assume more off-speed stuff is coming.
It means being precise. If his curveball breaks too much, he puts himself in danger of walking a batter. But with a slower fastball, the alternative could be giving up an untimely hit.
"Usually with 2-0 counts, they're looking for a fastball straight down the middle, I'll try and drop that curve in there and kind of make them look silly," Mazza said. "My game plan is try to keep them off balance."
Bartley sees a third element about Mazza's game that could easily be overshadowed by his big-time hitting numbers and pinpoint pitching — his defense at first.
"He played an outstanding first base, Bartley said. "I think if he was to go to college for baseball, he probably would've needed to go at first base."
That door is still open, as Mazza has expressed interest in playing for Cameron University in Lawton, Okla. He said he would go there with Fulmer if both players received the opportunity.
It would allow him to remain bonded with one of his Bosqueville teammates, a group he'd like to keep around for years to come.
"It doesn't matter how good you are, but if you have a great chemistry, it'll take you far, and it showed us this year how far it did take us," Mazza said. "I just love them so much. They're a great bunch of guys."
Coach of the Year: Kyle Stone, Mart
When the 2A state playoffs began last month, Mart head coach Kyle Stone presented a simple yet motivating question to his players: "Why not us?"
The 10-13 record could have been why. Or the fact that the Panthers were a No. 4 seed, meaning they were the last team from their district to make the playoffs.
But those would be excuses, and Stone's team wasn't interested in making those.
"As the old cliche goes, whenever you start the playoffs, nobody has any wins, no losses — it's a new season," Stone said.
And so the Cinderella run began. Mart pushed all the way into the regional semifinals, beating Abbott, Crawford and Riesel in the process. The Panthers were one of just three teams in the state to reach the regional semifinal as a No. 4 seed, and the only one in Class 2A.
Mart lost Game 1 of its area round series with Crawford, only to come back and win Games 2 and 3.
The next week, the Panthers stunned a powerful Riesel team by sweeping the Indians in the best-of-three series, which included a Game 1 no-hitter from Colby Headen.
At times, Stone could only watch in amazement of his team's sudden surge.
"We had the team from the get-go," he said. "I don't know if it's as much good coaching as it is they came on and made me look good at the end."
Mart's run finally came to an end in Game 3 of the regional final, when the Panthers lost, 11-7.
Even then, they were competitive as ever, losing a 6-5 Game 1 nail-biter before evening the series in Game 2.
"Colby pitched a heck of a game in the first one, and we should've won that one," Stone said. "That one we'll take on us, because we had a couple of errors."
Mart finished the season with a 17-16 record, cracking .500 with a young team that loses only three seniors.
All the pieces are in position for a potential emerging Central Texas baseball force.
"Some of our underclassmen that got to play more baseball than they would've got to if we wouldn't have made such a run," Stone said. "We're looking for good things in the future."
Newcomer of the Year: Edgar Rodriguez, Clifton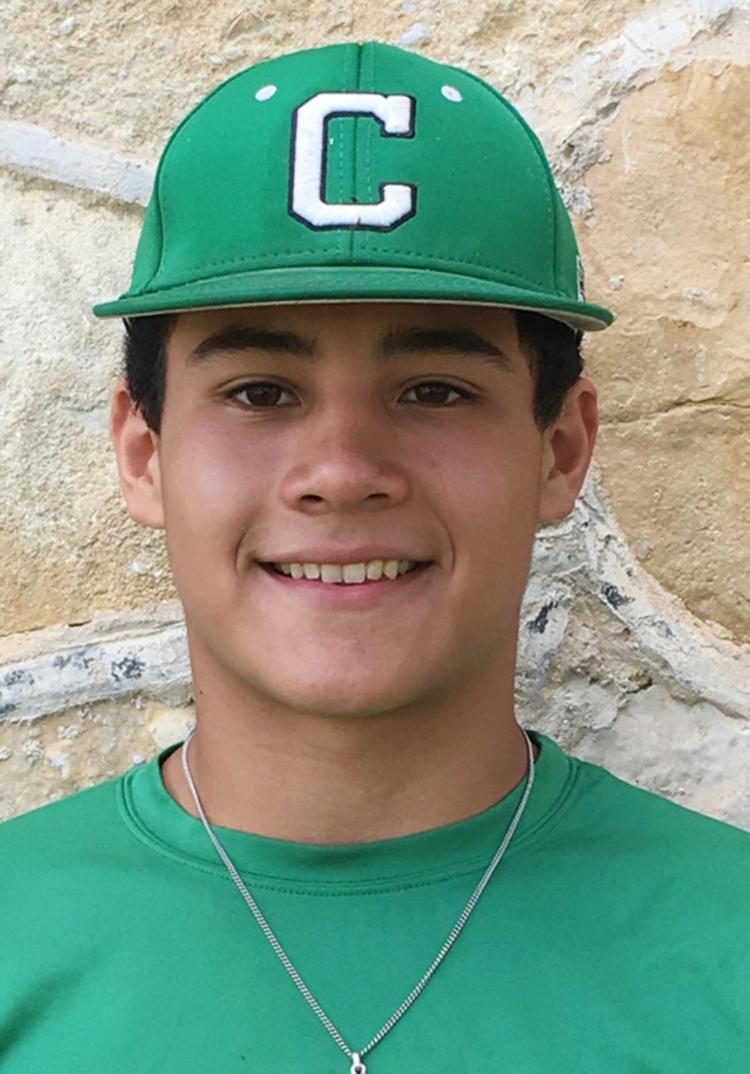 Despite having no varsity experience entering the 2016 season, Edgar Rodriguez knew enough about the inner workings of Clifton baseball to feel right at home when he make the move to the Cubs' top team.
"I grew up with most of them," Rodriguez said. "I wasn't always nervous or anything, because I had a very good relationship with my teammates, and I've been playing baseball for quite a while."
He was comfortable enought to hit .522 as a sophomore with 47 hits and 22 RBIs. His peformance earned him district Newcomer of the Year honors.
His contributions helped Clifton finish 17-10 and qualify for bidistrict play in the 3A state playoffs.
"I've always been playing baseball and I've always had a high expectation, because I know what I'm capable of and I know what I can do," Rodriguez said. "I work really hard at it, and it paid off."
---
2016 SUPER CENTEX BASEBALL TEAM

First Team

Pos
Player
Cl
Avg.
RBIs
School
C
Levi Bass
Jr
.418
28
China Spring
IF
Griffin Paxton
Sr
.423
44
West
IF
Tanner James
Sr
.537
37
Robinson
IF
Braxton Ashcraft
So
.419
33
Robinson
IF
Jordan Fulmer
Sr
.421
27
Bosqueville
OF
Tristan Gonzalez
Sr
.451
41
West
OF
Bo Pearson
Sr
.426
26
Crawford
OF
Jacob Spivey
Jr
.352
25
Lorena
UT
Colby Headen
Jr
.412
14
Mart
DH
Chandler Boyd
Jr
.471
28
Groesbeck
Pitchers
W-L
ERA
K
School
Zack Mazza
12-1
2.35
66
Bosqueville
Preston Macik
10-1
1.02
82
West
Bailey Horn
13-3
1.32
134
West
Zac Boyett
10-0
2.45
54
Robinson
Jase Embry
8-2
1.22
101
Riesel
Jason Mallory
10-3
1.85
80
Rosebud-Lott
Player of the year: Zack Mazza, Bosqueville
Newcomer of the year: Edgar Rodriguez, Clifton
Coach of the year: Kyle Stone, Mart

Second Team

Pos
Player
Avg.
RBIs
School
C
Zane Cooper
.442
28
Abbott
IF
Kelton Mansfield
.520
—
Whitney
IF
Jared Lorenz
.441
35
McGregor
IF
Kason Orr
.376
41
Bosqueville
IF
Kellen Martin
.398
29
Mart
OF
Mason Cooper
.400
28
Robinson
OF
Grayson Lee
.587
14
Hillsboro
OF
Bryce Johnigan
.337
—
Midway
UT
Brock Kelley
.382
34
Bosqueville
DH
Brooks Embry
.467
24
Riesel
Pitchers
W-L
ERA
K
School
Coalson Foss
7-3
2.52
78
Crawford
Ty Shriver
7-1
1.87
66
China Spring
Nick Urbantke
5-1
—
80
Lorena
Shane Burns
—
2.59
58
Axtell
Dru Dziedzic
8-2
1.78
66
Robinson
Eli Mendoza
6-1
1.70
75
Temple

Honorable mention

Hunter Pope and Brent Mynar, Abbott; Josh Pina and Colton Fields, Axtell; Miguel Quinones, Breck Potvin, Collin Mask, Tyler Kastner, Hobey Hiland and Tanner Frick, Belton; Will Carpenter, Bosqueville; Brett Cain, Colton Nelson and Dylan Norris, China Spring; Jordan Larance and Brayden Wise, Clifton; Koby Smith, Bo Pearson and Jeff Ward, Crawford; Chad Feeney, Groesbeck; Mitchell Donahue, Lorena; Zach Lester, Devon Patterson and Brady Davis, McGregor; Avery Williams, Eric Williams, Case Adair, Darius Dorsey, Bryce Sterling, Zach Klosterman and Jesse Torres, Mexia; Matthew Miles and Wade Sivess, Midway; Herman Arroyo, Moody; Patrick Wardlaw and Tanner Haney, Reicher; Matt Hickerson, Landon Dieterich, Jacob Stanford and Leighton Tindell, Riesel; TJ Rumfield, Temple; Jaiden Beck, Troy; Dylan Chapman, University; Douglas Harriman, KC England, Luke Chavez and Case McReynolds, Vanguard; Chris Deyo, Waco High
---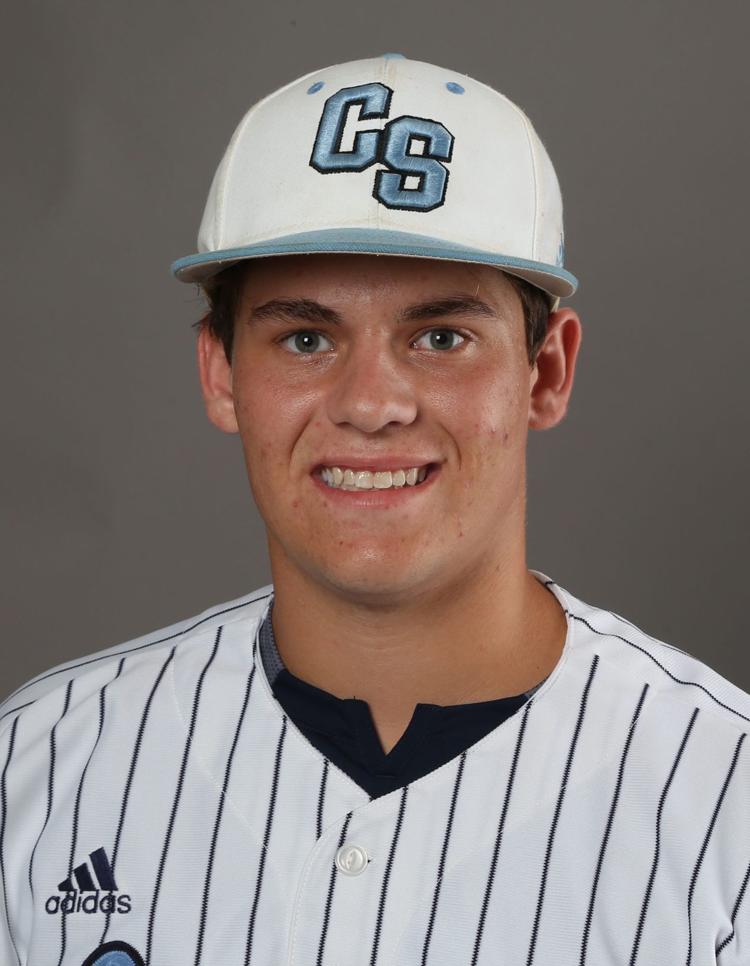 District defensive MVP as Cougars' backstop.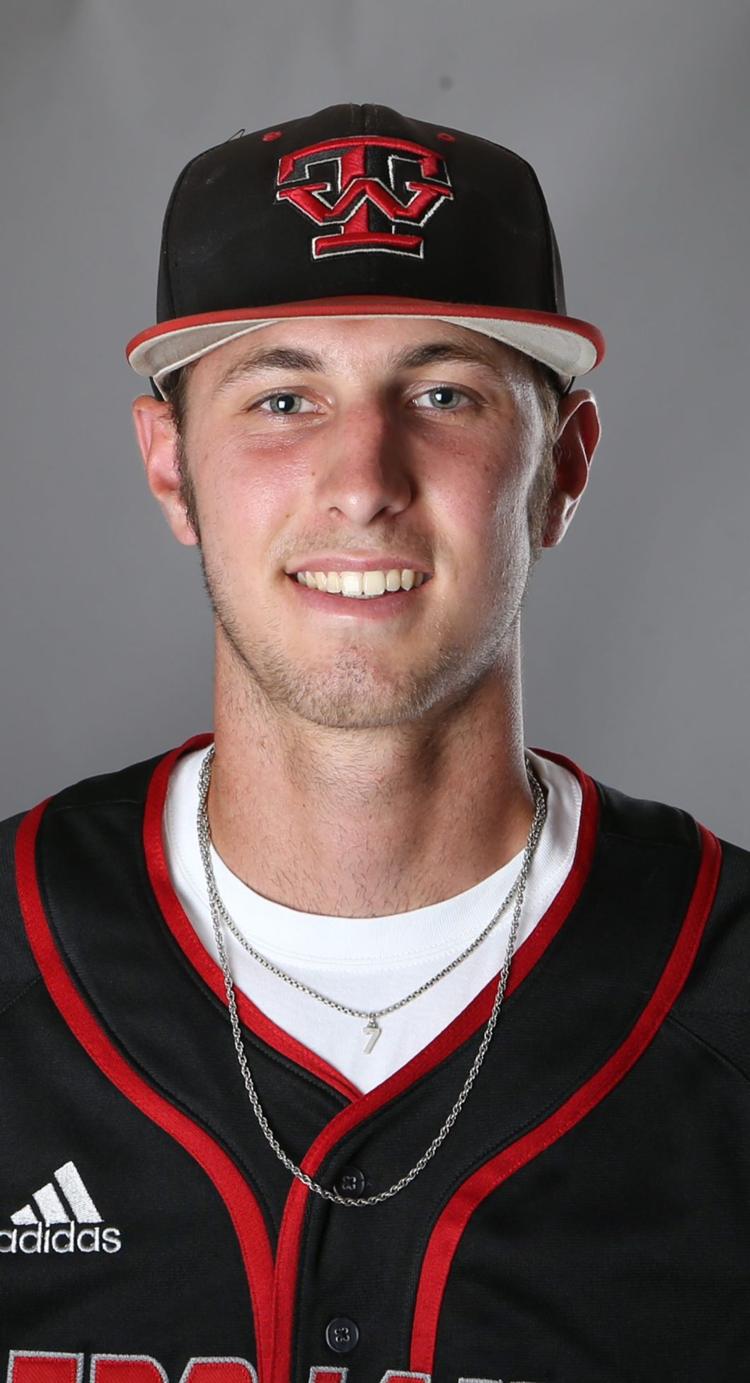 Speedy leadoff hitter for two-time 3A champs.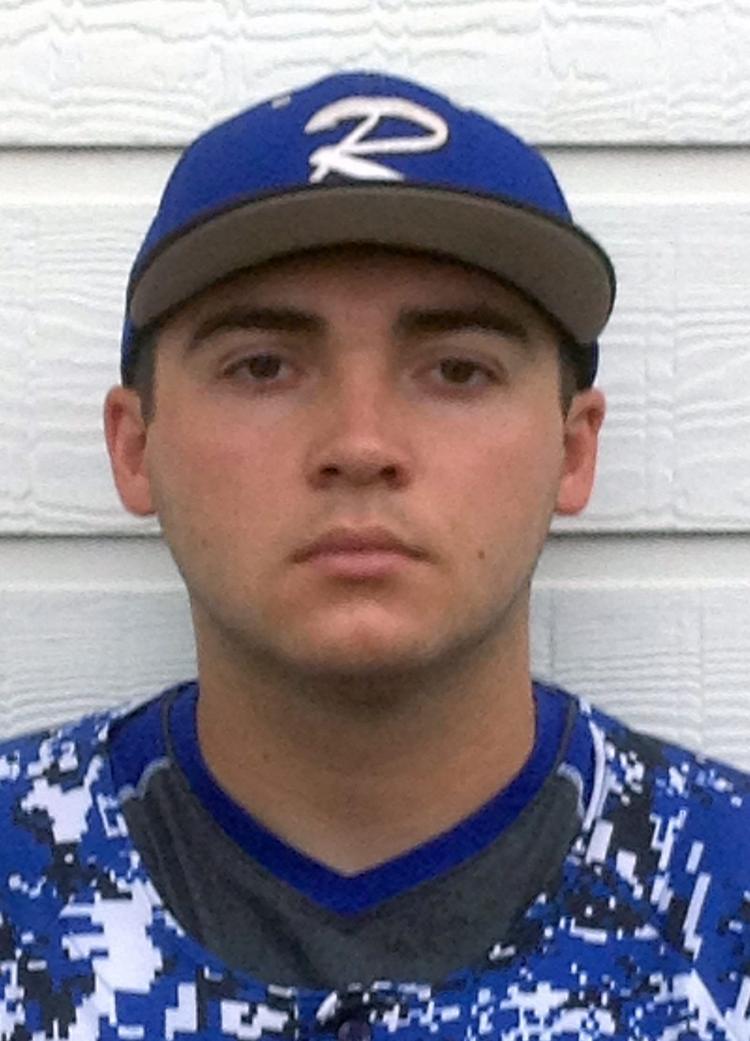 Texas A&M signee led Rockets with .537 average.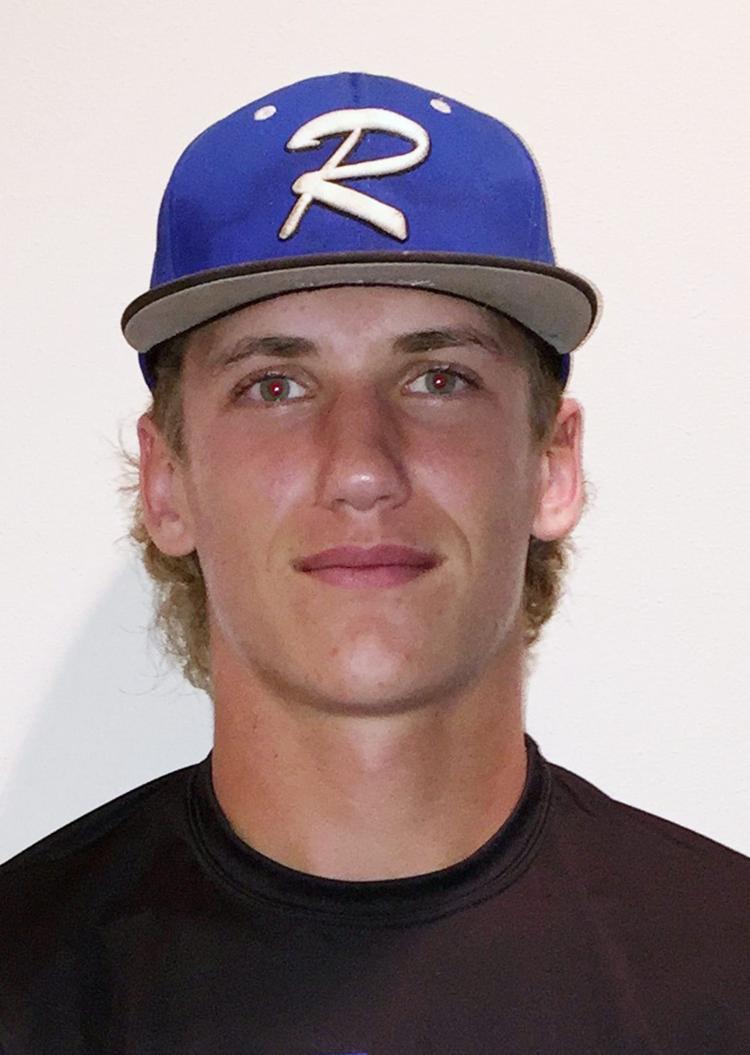 Hit .419 at the plate while going 6-0 as a pitcher.
District MVP hit .421 with27 RBIs for state team.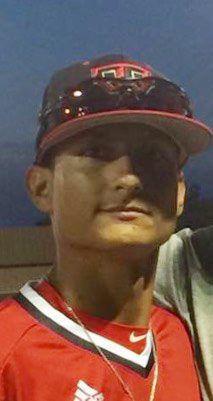 Drove in 41 hitters and stole 21 bases for Trojans.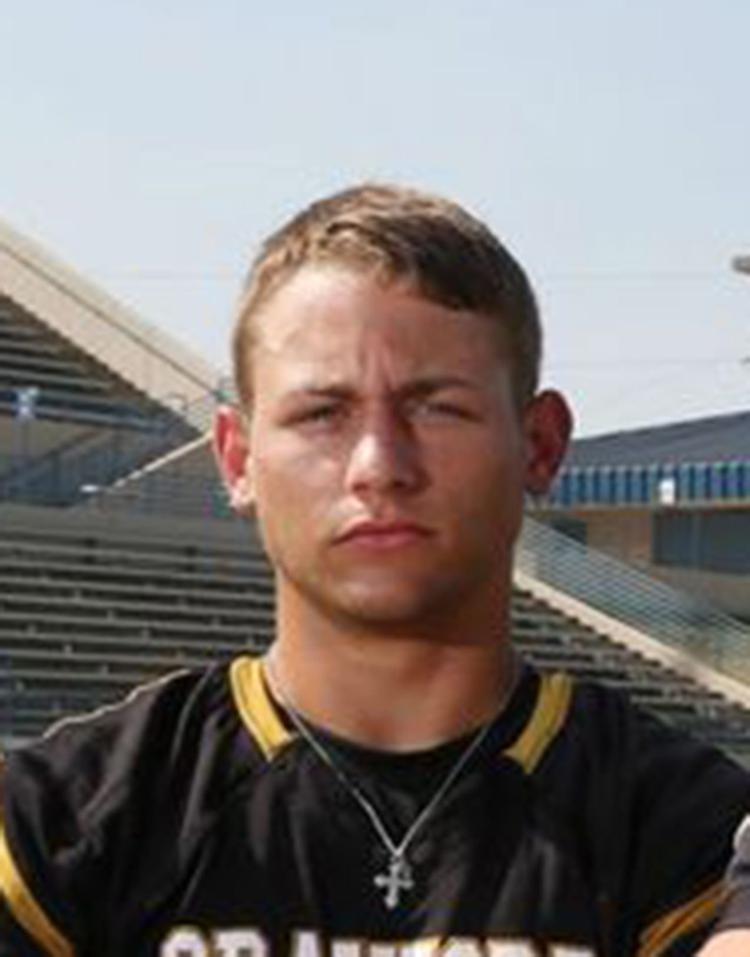 Pirates' star batted .426 for perennial 2A force.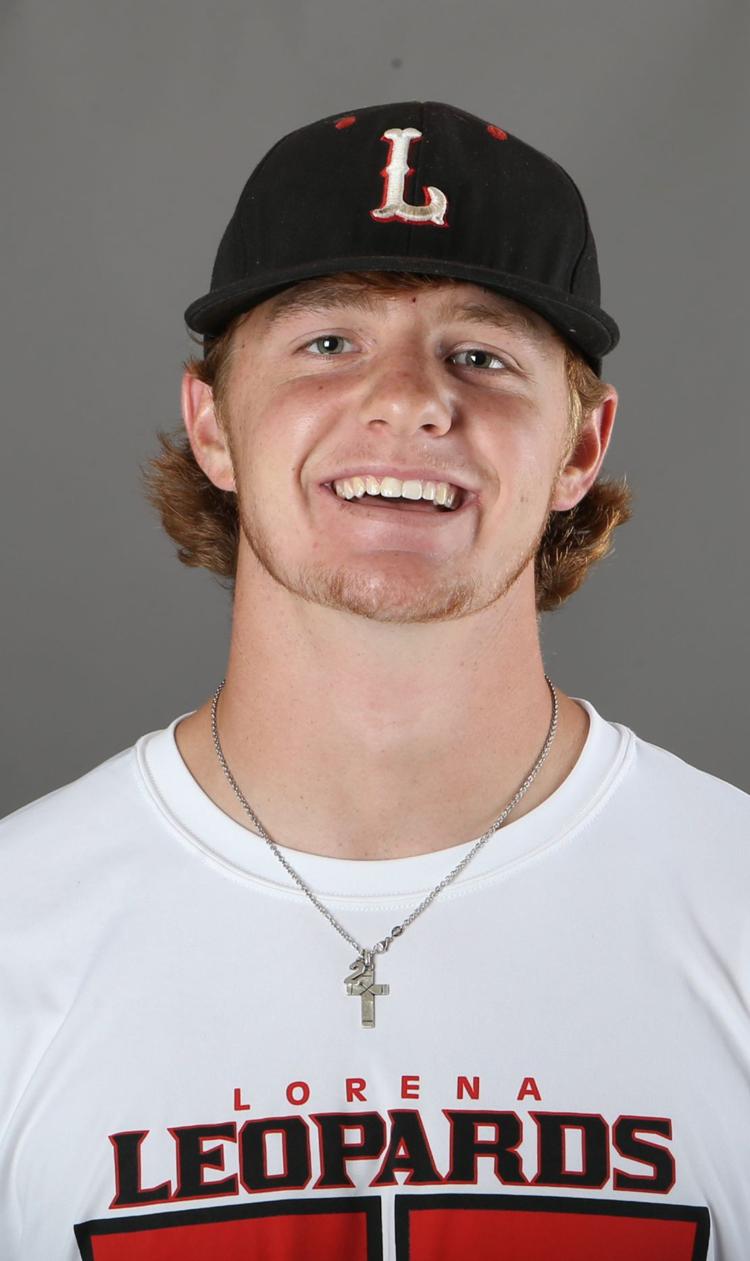 Fueled Leopards with .531 average in district.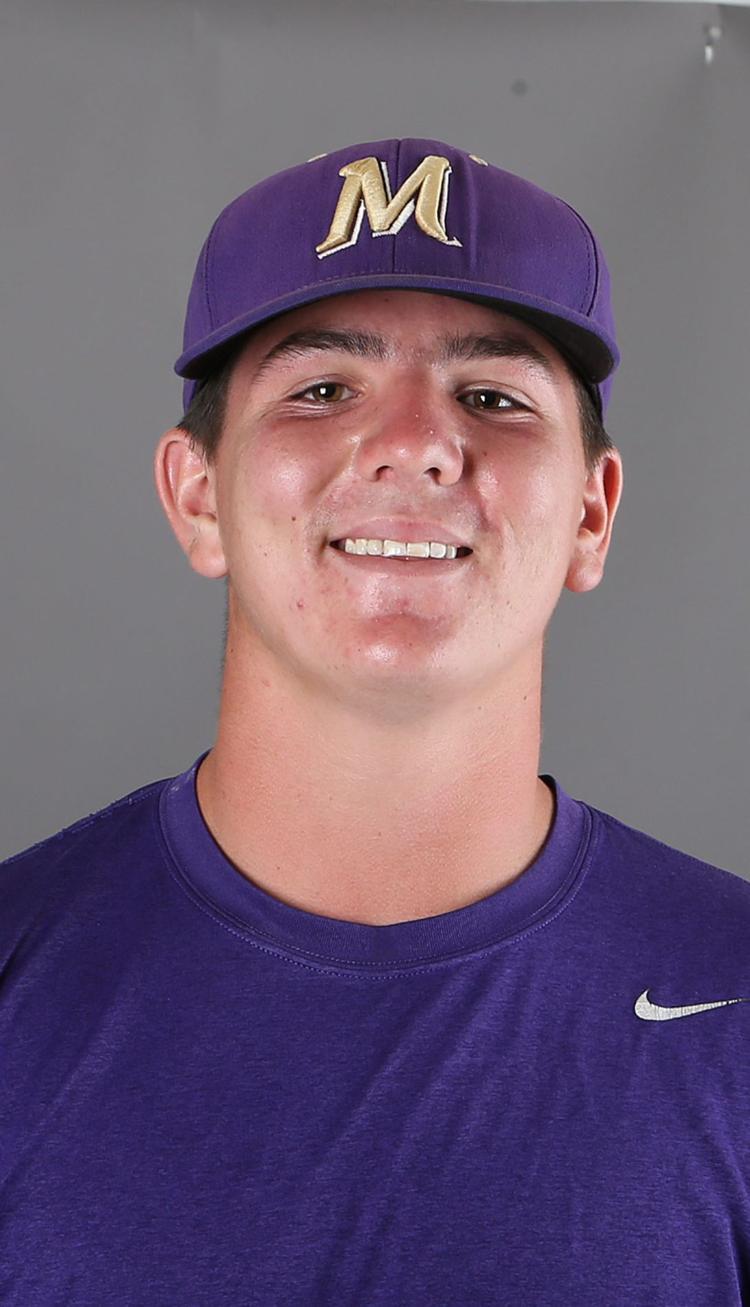 Clutch performer threw key no-hitter in playoffs.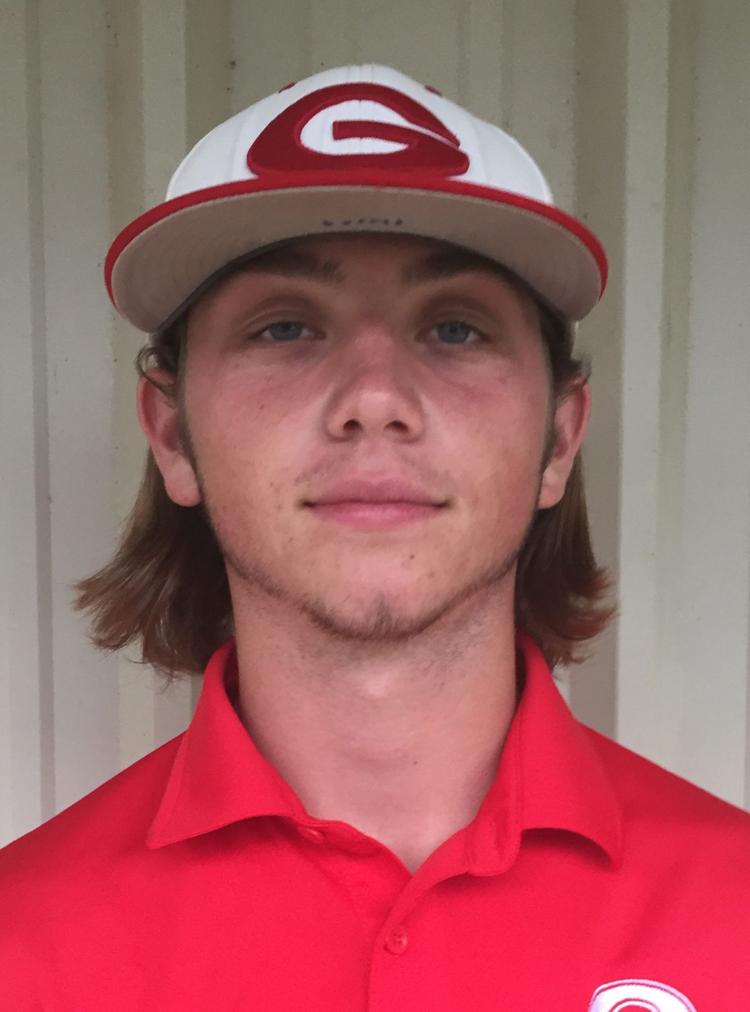 Do-it-all Goat hit .471 and was 6-3 as a pitcher.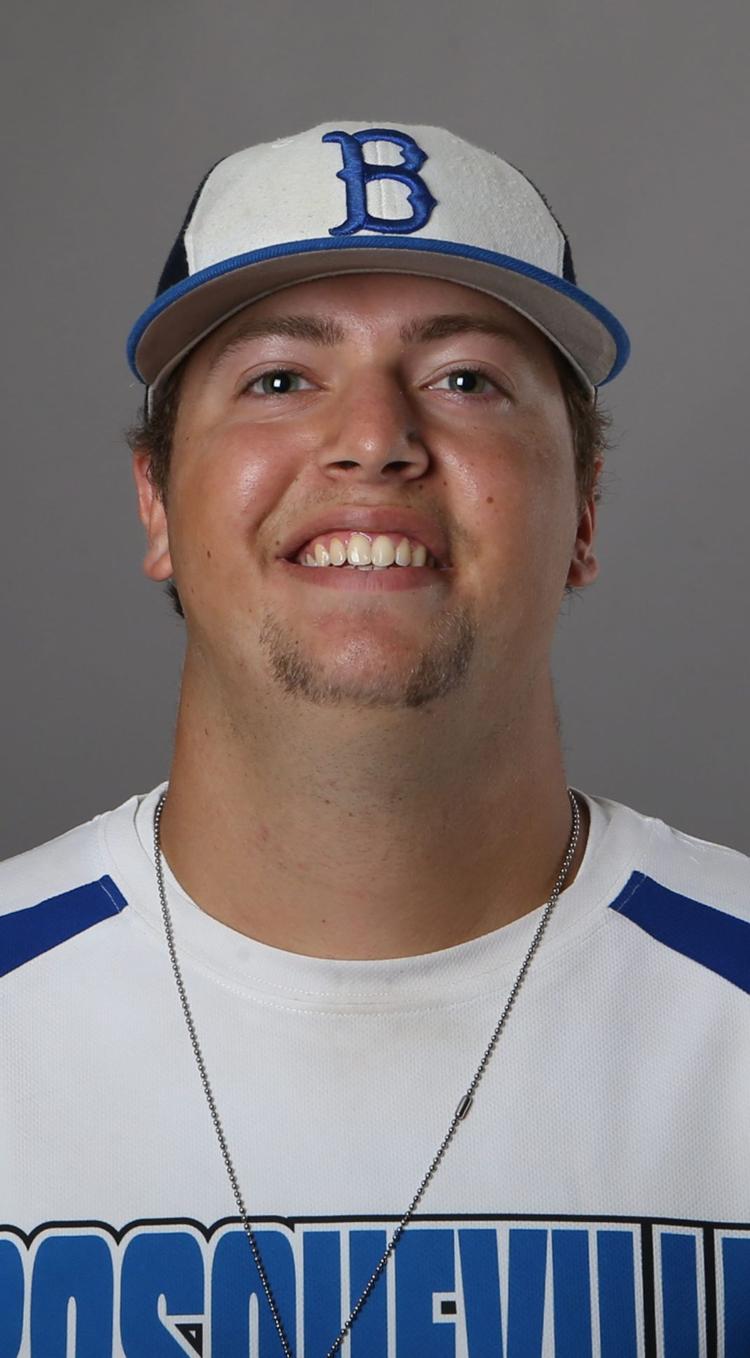 Versatility defined with 12-1 record and .489 Avg.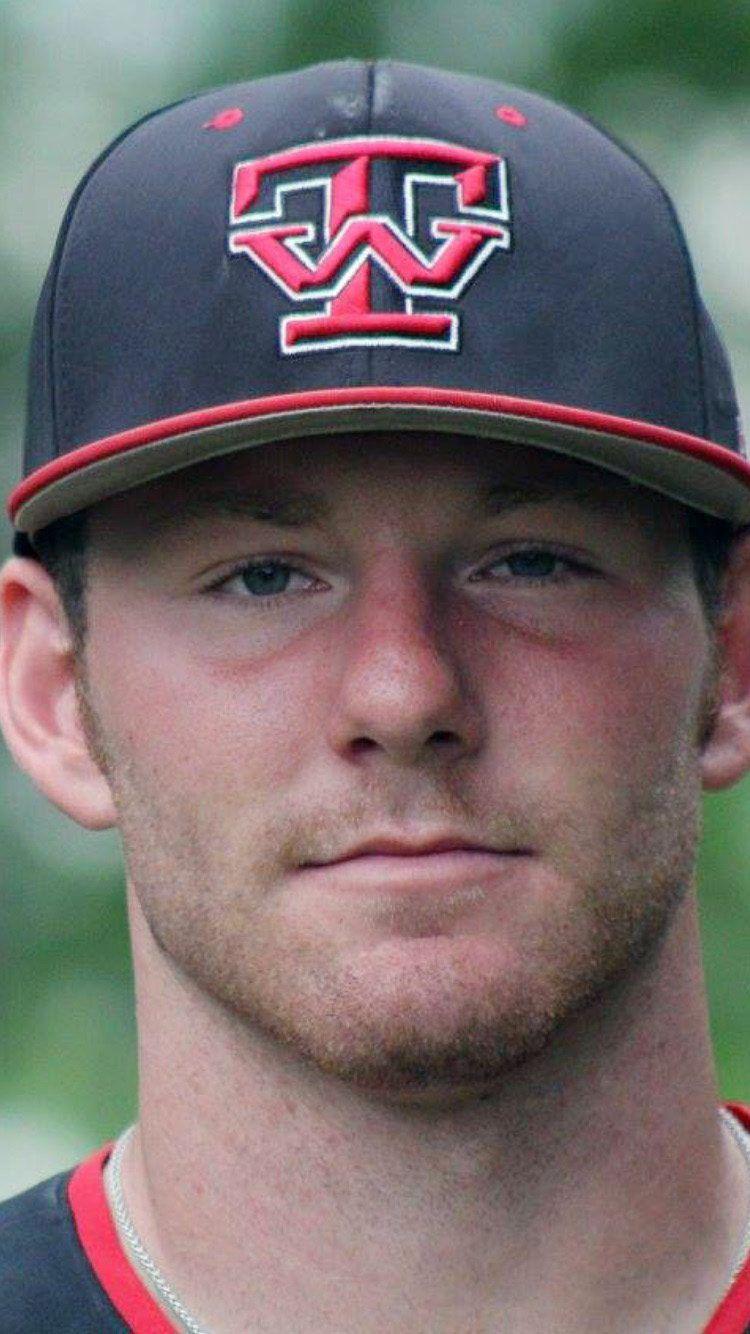 2015 Player of the Year posted 1.02 ERA while hitting .474.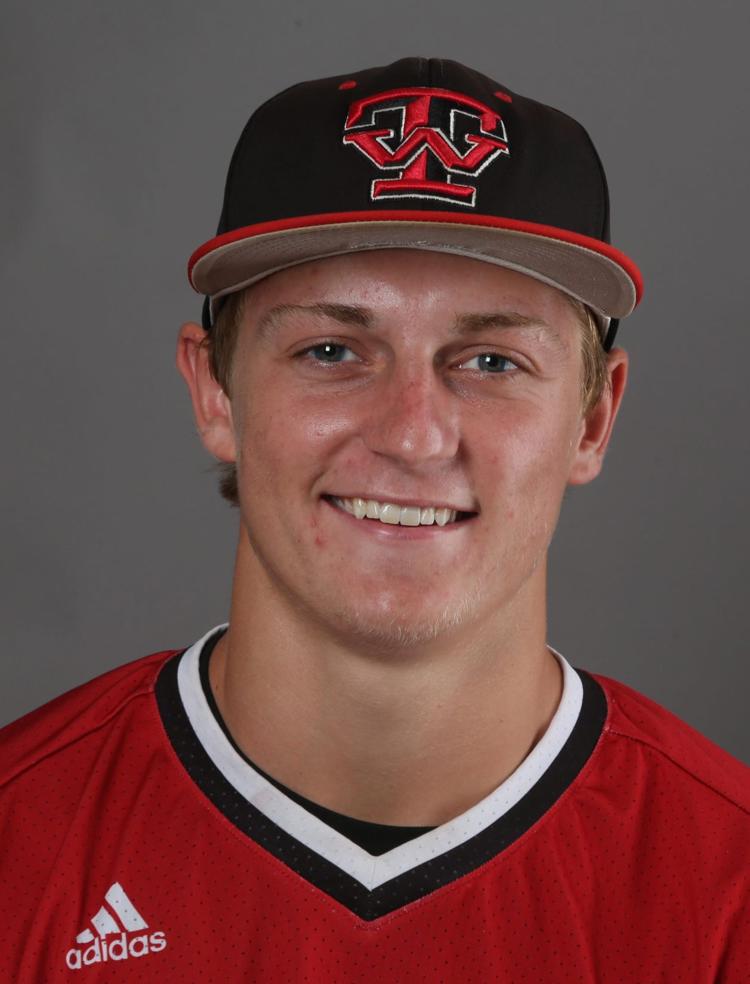 Strikeout machine rang up 134 hitters with 13 wins.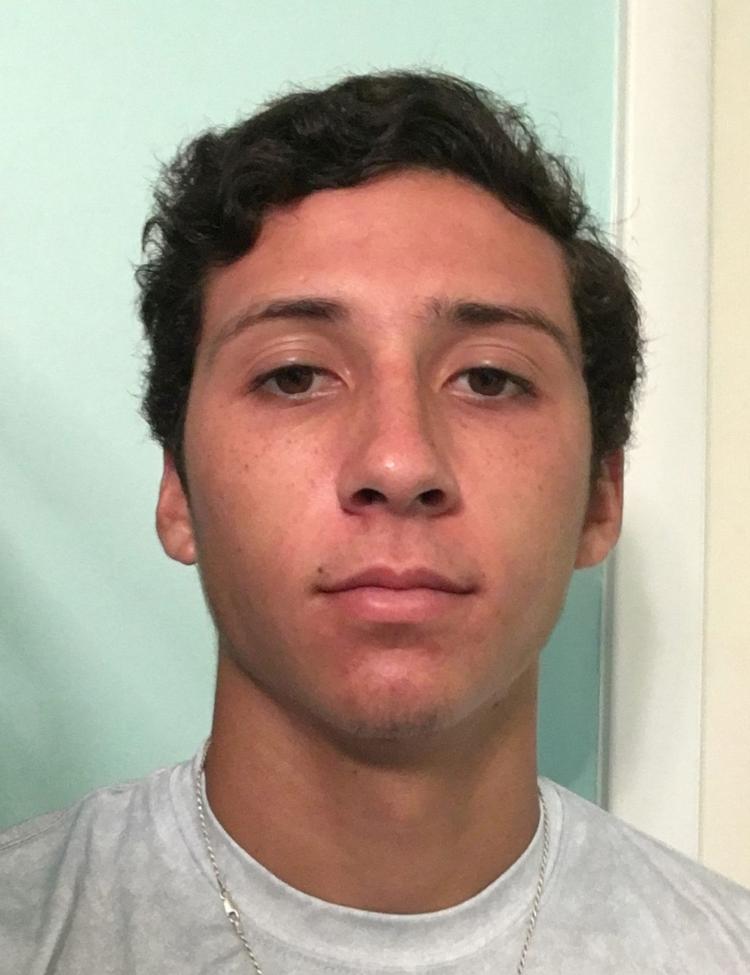 Perfect on the hill with 10-0 mark, plus .389 AVG.
Reliable ace cracked 100 strikeouts again and finished 8-2.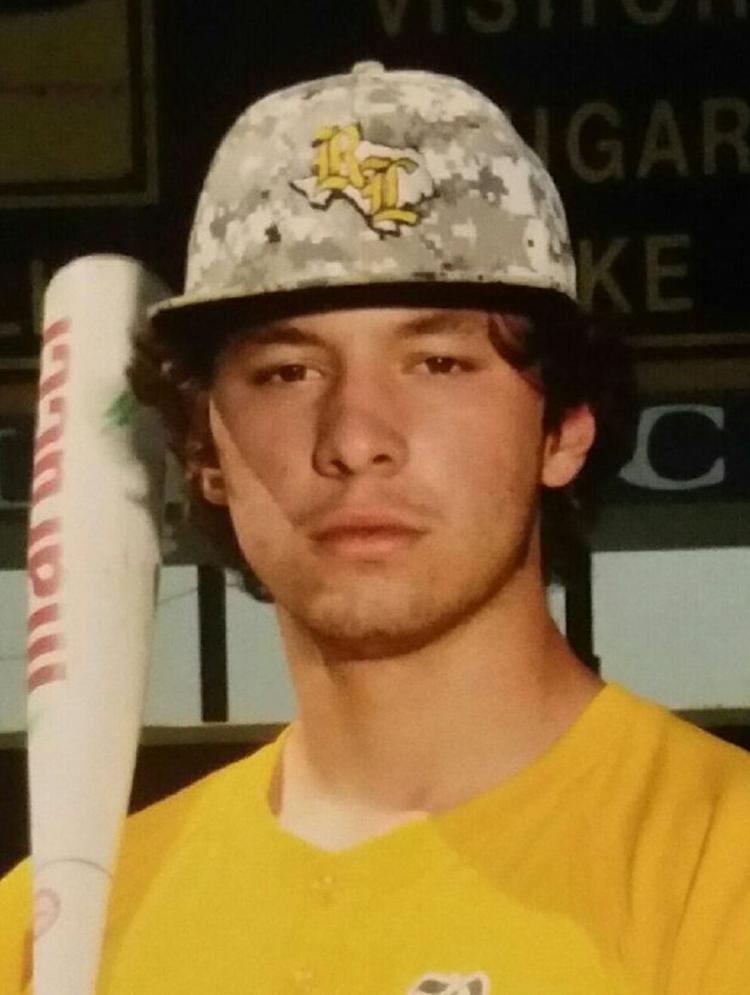 Hit the 10-win mark while whiffing 80 hitters.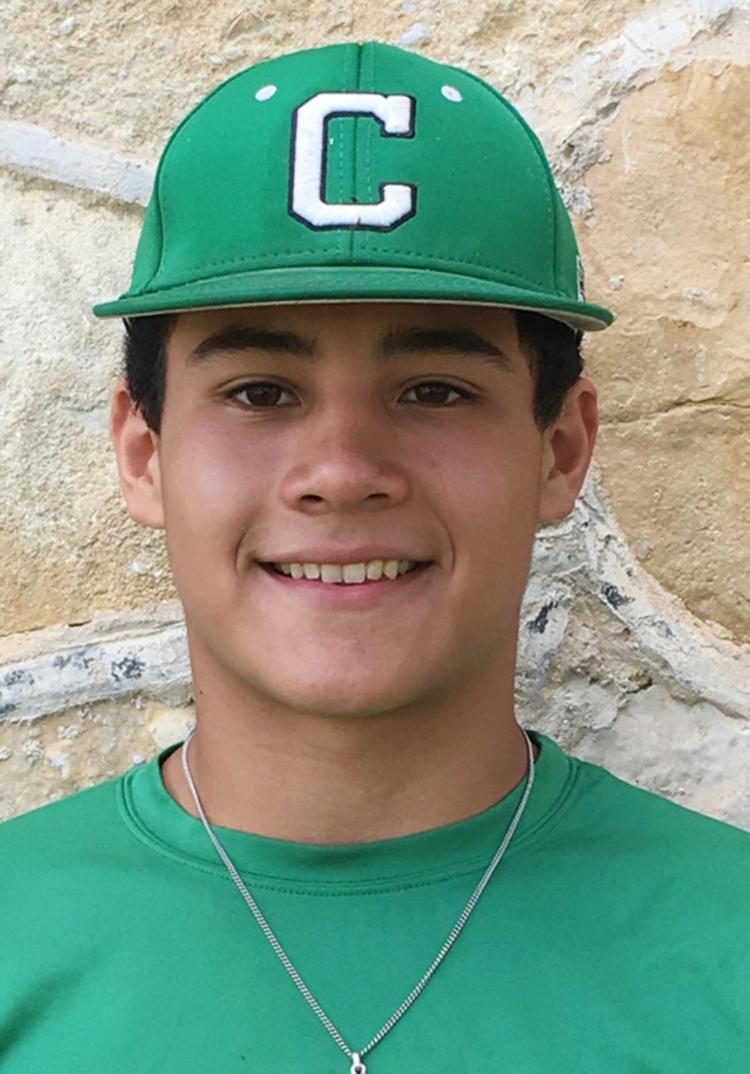 Hit a staggering .522 during first year on varsity squad.
Turned a No. 4 seed, 10-13 Panthers into resurgent 2A regional finalists.