To be a great teammate, an athlete has to care more about the people around him or her than individual glory. He or she has to make the group better rather than simply wait for moments to shine.
But to be the person the team is counting on to make the difference in winning or losing, an athlete has to have a burning desire to be the best player on the field or court.
This year's Super Centex Athletes of the Year — Lorena's McKenzie Tuyo and Midway's James Fullbright — blended those two seemingly conflicting qualities with fantastic results.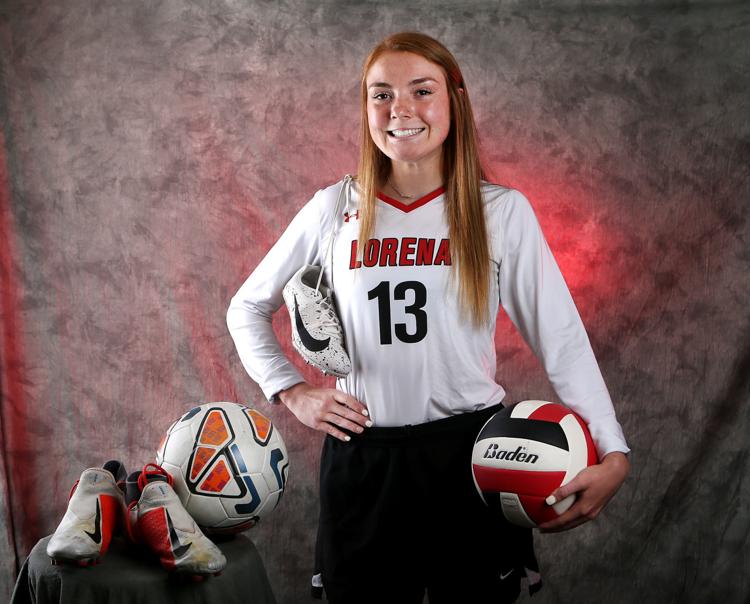 Tuyo describes herself as a perfectionist who demands more from herself than she would even imagine asking from others. Fullbright built his Panther legacy on being the hardest worker in the building. And their respective high school careers show the payout.
In volleyball, Tuyo displayed hitting ability that defied her five-foot-eight height.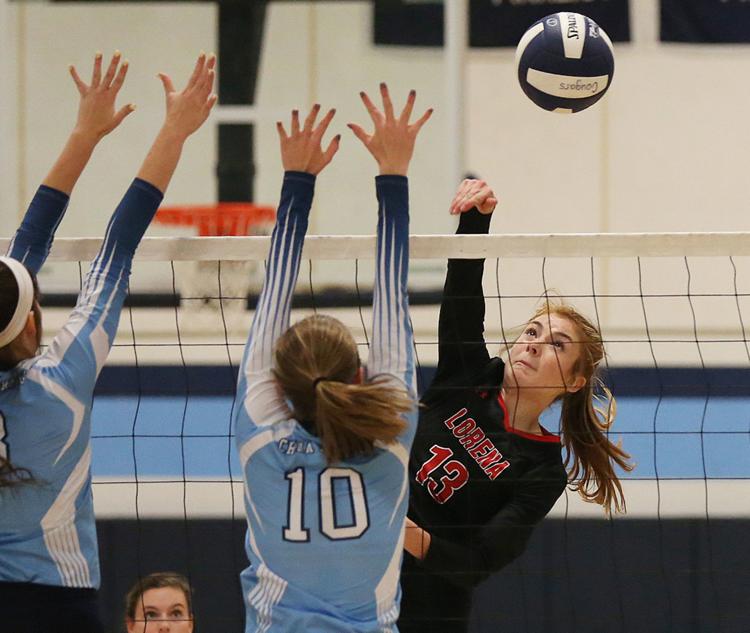 Lorena coach Kari Sowders recognized Tuyo's bounce as a ninth grader and pulled her up to the varsity immediately.
"Early on, she played some middle blocker for us because she can jump and she's just so athletic," Sowders said. "She's definitely in a different caliber as far as how high she can jump. She has the ability to get balls that didn't look like they were gettable."
Maybe that's why Tuyo pushed herself, not just to get to every ball, but to slam it down for a point.
"I always want to do my best so everyone else can count on me," Tuyo said. "I feel like it also helps me in a way because, when I get mad, I want to do better the next time. If I miss a kill, the next time I'll ask my setter, 'Can you set me this ball? I'm going to put it down.' If I miss a shot in soccer, I'm like, 'Hey, still lean on me to shoot. I'll try my best to get it the next time.' I'd say it's a strength and a weakness."
That relentless spirit played a role as Tuyo helped both her volleyball and soccer teams win district and advance deep into the playoffs.
The Lady Leopards volleyball team claimed the District 18-4A title and survived three rounds into the playoffs.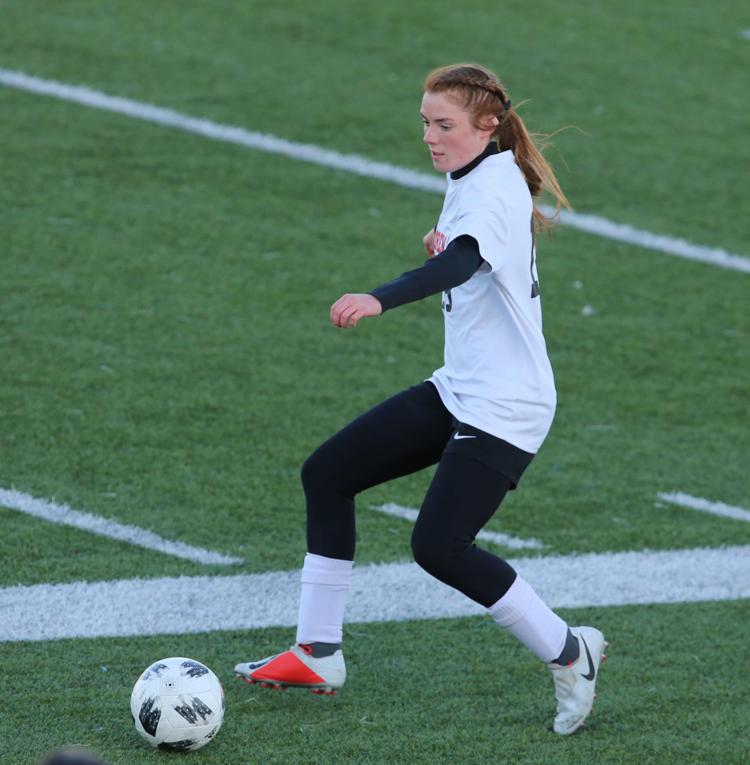 Ironically, it was Tuyo, a forward, who was called for the foul in the box that gave Lumberton the decisive penalty kick.
"It's hard for me, especially knowing I feel like it was my fault because it was called on me," Tuyo said. "I'm not even a defender and I was running to get the ball and the girl threw her body on me and she fell. I couldn't believe the call. After the game all the parents were so mad. But, nothing you can do about it."
Though it was a difficult finish, it doesn't diminish what the Lady Leopards soccer team accomplished, nor does it tarnish Tuyo's memories of the season.
She said she'll take the good memories with her as she moves on to the next stage of her career — playing college volleyball at Henderson State in Arkadelphia, Arkansas.
"I just really enjoyed senior year altogether," Tuyo said. "It was a bunch of happy moments, getting to grow closer with my friends and getting to make new memories. Going to the (soccer) regional tournament was awesome for me because I didn't get to do it last year (due to injury). Getting to have those memories on the bus rides, taking the picture every time — same position, same hair because we're all superstitious. And in volleyball, getting to play with my sister and getting closer with all the other girls."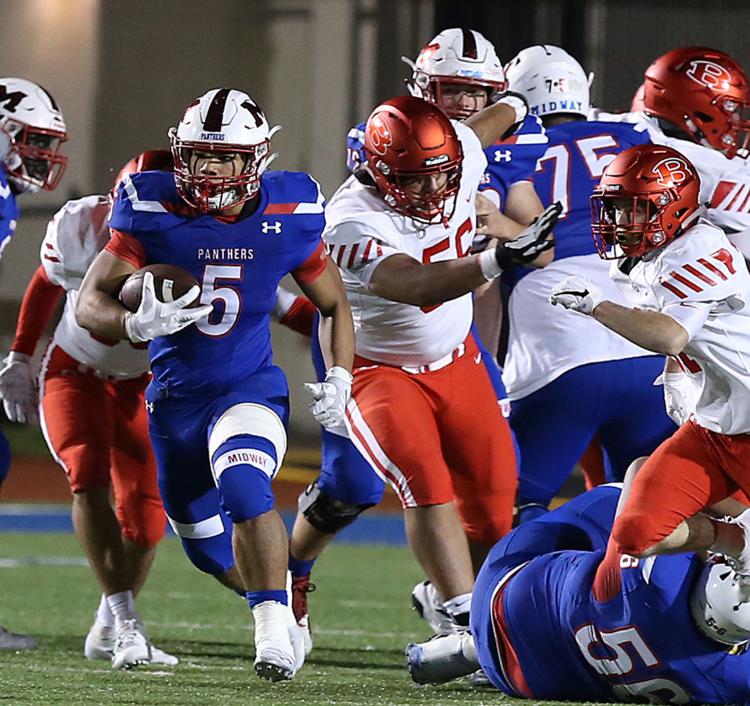 The Midway football team rolled behind the power-running Fullbright for the last three seasons, and it seems like even longer than that. By his senior year, the Panthers as a whole took on Fullbright's personality as they won the 12-6A title and advanced to the 6A Division I Region II final.
"I've said many times, he's like a bowling ball and the longer the game goes, the better he gets just because defenses get tired of tackling him and he never gets tired," Midway coach Jeff Hulme said. "Back in the day, when big backs were around, with the thighs that were as big as tree trunks, defenses got tired of tackling that play after play after play. I always characterize James as an old school back in new offensive schemes."
It's clear that Fullbright cherishes that style of play. Asked about some of his favorite moments from his high school career, the Panthers' bruising runner talked about carrying the ball 39 times for 220 yards in a win over Temple last season.
"(Quarterback Tanner Mordecai) got banged up and I had three straight carries," Fullbright recalled. "Two of them, I drove down the field. The last one was about a 20-yard run. I made a couple of guys miss and I stepped on the last guy and ended up scoring. It was just showing how relentless a runner I am."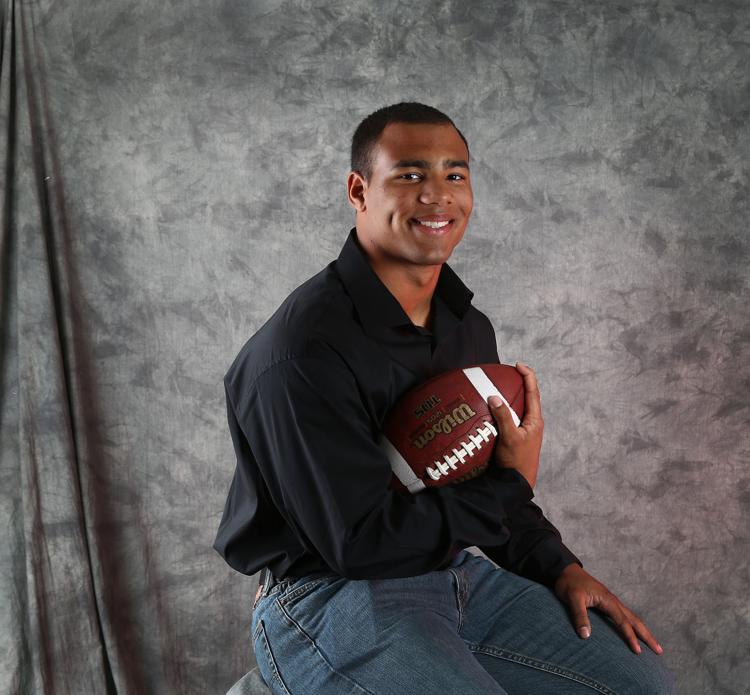 Rarely has an athlete excelled at two sports that went so well together as Fullbright's mastery of football and powerlifting.
He said he first became intrigued by powerlifting by watching his sister compete. Then he and his lifting partner, football teammate Craig Dawson, spurred each other on in the weight room.
"We'd go at it and (Dawson) did powerlifting since freshman year," Fullbright said. "I thought I might as well do it and it was a great decision. It really helped me build my strength and that's one of the main things I need as a running back."
When Fullbright learned he had been named the Super Centex Male Athlete of the Year, he was already in summer workouts at Houston, where he is a preferred walk-on. Although Hulme said he believes Fullbright should have been offered a scholarship at the top level of college football, there's no doubt that the Midway product has the drive to prove himself.
"I've been in this game a long time and certainly James is top five, top three of kids that I've been able to coach that you're just not going to outwork," Hulme said.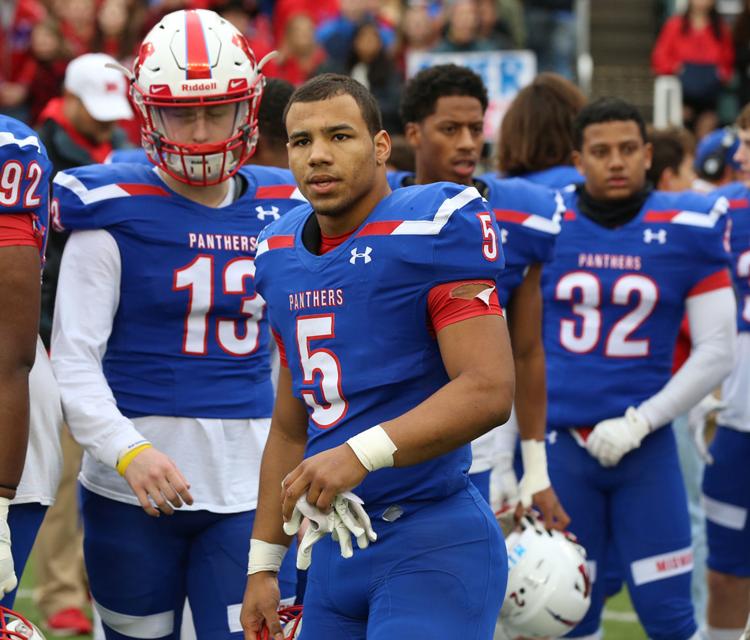 After Mordecai left for Oklahoma and Fullbright became the focus of the Panthers' offense in 2018, the Panther running back showed he was up to the task. While many lowered their expectations for Midway, Fullbright said he knew the Panthers could be very good and proved it by leading them to an 11-2 campaign.
It's that kind of will power that just might make Cougars fans take notice of him in the near future.
"I just love being the underdog," Fullbright said. "I'm short and people look over me because of that. So I'm an underdog and I just have a chip on my shoulder."