It's not about the records they set, the big game performances they put together or the trips to state with some hardware brought home. For China Spring's Tyrick James and Crawford's Haley Vaughn — this year's Super Centex Athletes of the Year — it's all about giving back to a community that's had their backs, no matter what, since they can remember.
James, who was named first-team Super Centex in football and basketball this past year, credits everything back to his mom. She's the one who told him and his older brothers to always be humble and push after what you want to do without getting big-headed or letting others take you off your game.
"With her being a single mom, I realized that with football I could make it into a job," James said. "That way she doesn't have to pay for me. That motivates me every day to get up and accomplish the day."
The reigning District 13-4A MVP has been at Tulane for a nearly a month already, gearing up for the upcoming football season.
During what he refers to as a "very hard" recruiting process, it was his mom's words that helped him stay true to himself as he decided where he wanted to spend the next chapter of his life. And he's sharing that message with his brothers back in China Spring.
"I tell them that this is a hard process," James said. "You're going to have coaches here and there telling you this and that. Just go with your heart, and you go where you want to go. I had offers from Kansas State. Lord knows, everyone wants to go play Power 5 football in the Big 12. Hey, I could come down to Texas any time. But Kansas State, their offense doesn't fit me. The Tulane offense fits me more."
Those who have watched James over the past four years know what it looks like to see James working away in an offense that complements him. The opponent's game plan each week had to be to keep an eye on James at all times because his versatility allowed him to line up in different spots all over the field. In his senior season, he had 11 receiving touchdowns and 13 rushing touchdowns.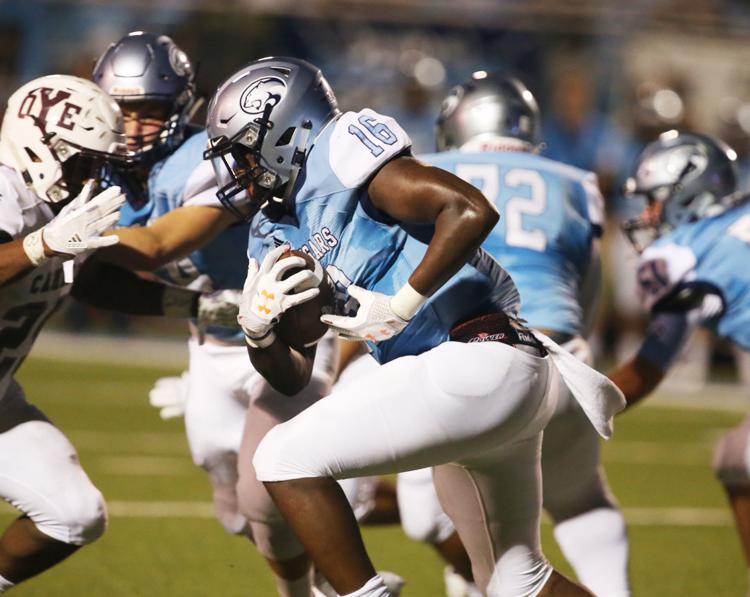 While James dominated on the gridiron, his first sport was basketball. His favorite players are LeBron James and Kevin Durant (he's still unsure how he feels about KD playing for the Warriors). This season, James was the District 17-4A Defensive MVP as he averaged 11 points and eight rebounds per contest.
It wasn't until Mark Bell told him the effect he could fully bring on the football field that James decided to passionately pursue playing football in college.
"One day coach Bell told me that I could be more efficient in a football mindset than basketball because I'm only 6-2," James said. "You have to be like 6-5, 6-6 to make it to the NBA."
As James looks back on his high school career, he can't help but think about his family — the China Spring community.
"The support from the town and my teammates, they stuck behind me," James said. "Even when I did bad, at the end of the day we're all family out there in China Spring. I consider everyone out there family to me. They've always been there for me."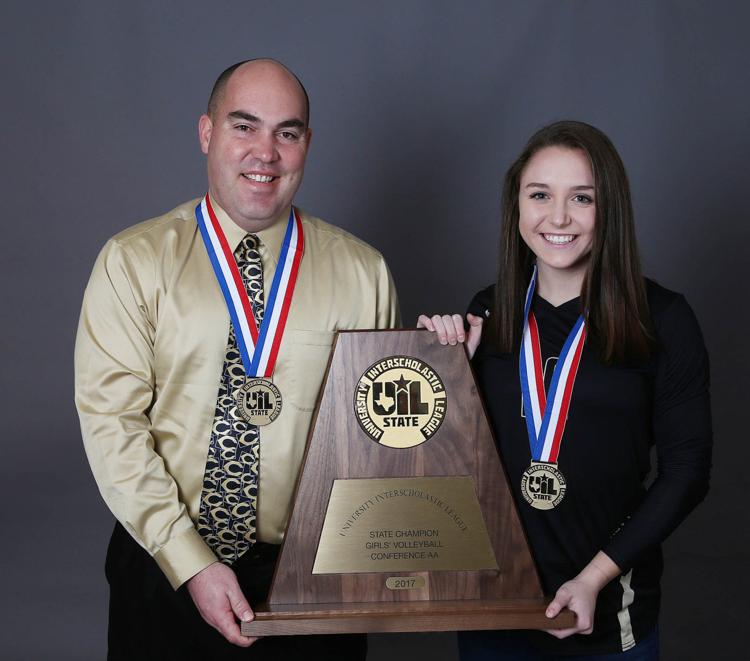 The same is true for Vaughn. When Crawford's softball coach Kirk Allen was in the Tribune-Herald office getting his picture taken as the Super Centex Softball Coach of the Year earlier in the month, he smiled and did a fist pump when he heard Vaughn was the Athlete of the Year. When Lady Pirates volleyball and tennis head coach Jeff Coker found out via text message, his response had plenty of exclamation points to go around.
"Aw, I love all my coaches," Vaughn said when she found out those reactions. "All of them really care about us. Not just what you're doing in their season but how you're doing in other sports and how you're doing in life. They care about everyone once you graduate. It's really heartwarming that they care so much."
But it's not just the coaches who were over-the-moon excited for Vaughn. To say the people in Crawford are proud of her, too, is definitely an understatement.
"It's a great feeling when someone comes up to me and tells me good luck in a game or congratulations or good job," Vaughn said. "The people in our community do take note of all the sports you do. They're very supportive of everything."
Vaughn has been the definition of success throughout her four years at Crawford. She's been to state twice with the volleyball team, winning the whole thing this past season. Then she advanced to state in golf as a junior and then in tennis as a senior. She also ran on Crawford's mile relay team at the state track meet.
"I love playing all those different sports, especially in the spring because I was playing club volleyball," Vaughn said. "It took my mind off of volleyball, volleyball, volleyball. You don't want to get burned out. It was something fun but different. I liked that. One sport helps with another. Track made me a better athlete. Tennis helped me with my court awareness. They all go hand in hand."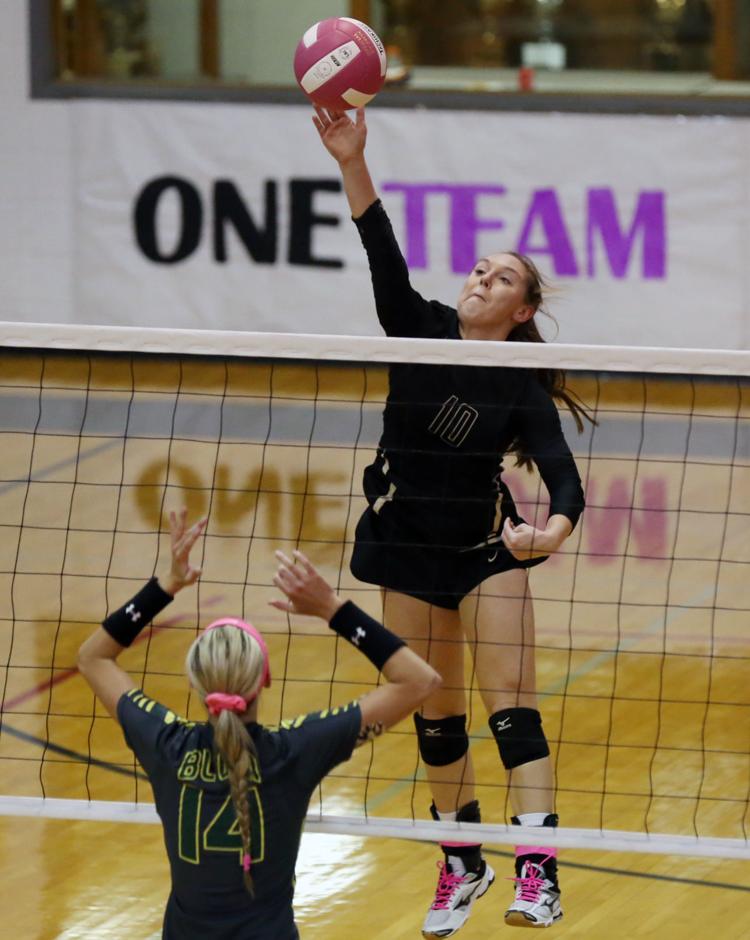 Vaughn will only be playing one sport at Angelo State this fall, and that's volleyball. She can't help but laugh when she thinks about how she met her college coach.
"We met at a combine in Nebraska," Vaughn said. "I almost broke my hand. That's how he found interest in me because I hustled after a ball. It was just kind of weird."
She ended up committing to Angelo State the Thanksgiving break of her junior year. The year before, Vaughn and the Crawford volleyball team made it to the state tournament. She still has a picture from when they qualified on her wall.
"We didn't think we were going to get to state," Vaughn said. "It was lucky, really. It was a great moment. The picture of me and my mom crying after we won the regional final game to get to go to state, that's always been a favorite memory of mine."
But what surpasses that memory was her senior season. Vaughn was named the Super Centex Co-Player of the Year, Class 2A Player of the Year on the TSWA all-state team and a MaxPreps All-American as she led Crawford to a 46-7 record and the program's first state title this past year.
"Winning state was a dream come true," Vaughn said. "I loved every minute of it. A lot of time and hard work into it. All that hard work was totally worth it."