Man, oh man. We've got some really good high school football in Central Texas.
You knew that. I knew that. Everyone knows that. But let me tell you, it's a truth made all the more apparent when you start trying to assemble a Super Centex All-Decade Football Team.
Chew on this tasty nugget for a moment — three different schools achieved state championship three-peats during the seasons from 2010-19. Cameron Yoe won three straight titles from 2012-14, and played for a fourth in 2015. Bremond turned in its best stretch in school history from 2014 to '16, while Mart is currently on a three-year state winning streak, having claimed 2A titles in 2017, '18 and '19.
And that's just the triplets. We love all our kids in Central Texas, and with good reason.
Every year, without fail, the Centex area produces a fertile harvest of football talent. So, you can imagine the consternation we might endure when trying to pluck the choicest fruit from 10 years' worth of that harvest. It was a daunting mission.
Whenever we face (rare) complaints about a particular year's Super Centex squad, I always make the comment that making second-team Super Centex is nothing to be ashamed about. It's an honor, actually. That idea is only amplified with the All-Decade Team. The guys who made Second-Team Super Centex in this sparkling constellation still shine as some of the brightest stars in their respective programs' history.
A couple of notes: We went with two quarterbacks on both the first and second teams, along with a utility spot on both squads. There are just too many great QBs to limit this group to just a couple. Plus, we need that extra guy on offense, since we run a 4-4-4 on defense. Why should linebackers get the shaft on an all-star team?
To be eligible to make the team, a player must have finished his high school playing days during the 2010s. That means you won't spot still-active guys like Troy's Zach Hrbacek and Mart's Roddrell Freeman. They'll have to wait for the All-Decade Team of the 2020s.
I'm sure this team will create some debate over who was snubbed. It would be impossible to create such a squad without doing so. That said, of this there should be no debate:
With these guys on your side, you'd win a few games.
Coach of the Decade: Kevin Hoffman, Mart
Not everyone would view Mart, Texas, as a destination location, but it's been the ideal home for Kevin Hoffman.
Hoffman arrived in Mart in 2009, accepting a job as the offensive coordinator to Rusty Nail's successful football program. The Robinson native was excited for the opportunity and especially happy to be back around Central Texas. When Nail left Mart in January 2015, though, Hoffman wasn't sure what his future held.
"I'll never forget it — he told me he was getting out and my jaw dropped," Hoffman said. "I said, 'What does that mean for me and the other coaches?' And he said, 'It's your job if you want it. Basically, do you want the job?' … Coach Nail had had so much success, and there's an old saying, 'You don't want to be the guy to follow the guy, you want to be the guy to follow the guy after that.'"
Nevertheless, Hoffman ended up accepting the challenge of leading the tradition-rich Panthers. His first season Mart went 8-3. Not bad, right?
"That first year I felt like a failure," Hoffman said. "Fortunately, the people in the community stuck with me. They said, 'We believe in you, everything's going to be OK.'"
It turned out far better than just OK. Mart has lost only six games in the four seasons since, while capturing 63 wins and three Class 2A state titles in a row.
Even at Mart, that's a historic run. For his leadership in piloting the Panthers to previously unseen heights, Hoffman is the Tribune-Herald's choice as Super Centex Coach of the Decade.
There is no real mystery to what Mart does. The Panthers are going to do what they do. Granted, it's a significant advantage when you have talented players on your side. But they're also well-schooled and well-disciplined in what could be termed the Mart Way.
"We're going to do what we do, what we believe in," Hoffman said. "That, obviously, is being disciplined, playing hard. We're going to go out and try to be able to run the football and stop people on defense. Hopefully that's something we instill in these guys at a young age, not just in junior high, but when these guys are in fifth and sixth grade they start to get that message."
When Hoffman was in his second year as Mart's offensive coordinator in 2010, the Panthers went 13-2 and defeated Goldthwaite in the Class 1A Division I state final. Hoffman was "on cloud nine," and helped design a mammoth, gaudy championship ring because he wasn't sure if he'd get another chance at another one.
Sure enough, Mart climbed close to the summit over the next several years only to stumble just shy of a title. This, despite the Panthers boasting one of the best players in school history in versatile, tackle-eluding quarterback De'Nerian Thomas.
So Hoffman isn't about to take this most recent stretch of title-hoisting glory for granted.
"There's a lot of talent here, but talent will only take you so far," Hoffman said. "These kids understand that you've got to work every day. The kids trust the process, and we're not going to stray away from that, and that's why we've had success."
Offensive Player of the Decade: Roshauud Paul, Bremond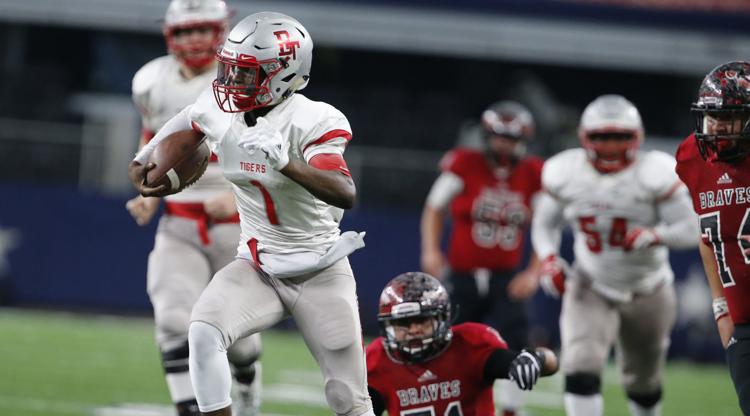 Early on, someone in Bremond christened Roshauud Paul with the nickname "Jack." It was short for Jackrabbit, a nod to Paul's eye-opening quickness.
Turns out, though, that Bremond's coaches didn't really know Jack.
If Jeff Kasowski's initial scouting of a preteen Paul had been on point, the player would have been a receiver for the Tigers. He was small, though he threw a pretty ball. Kasowski had a standout receiver coming up, RayAndre Browning, that he envisioned moving to QB once Paul reached the varsity.
But Paul just kept making plays, first in junior high and on JV during his freshman year and then throughout Bremond's preseason practices before his sophomore campaign. A growth spurt that year also gave the coaches more peace about giving him the keys to the offense.
That turned out to be a great call. Paul simply became the most successful quarterback in Texas schoolboy history, going 47-0 as a starter from 2014-16 while spurring his team to three straight state championships. As such, he's the ideal choice as the Trib's Super Centex Offensive Player of the Decade.
Seriously, you want offense? Paul could provide it in every way imaginable. He could chuck it if needed, as evidenced by his 71 career touchdown passes. He certainly could run (116 career TD runs), producing numerous instant YouTube classics with his video game-like moves. Among the most memorable: a ridiculous spin move to elude a would-be tackler in the 2015 state championship game against Albany.
"That was crazy," Paul said at the time. "When I'm running, I'm just running. I don't think or anything. It just happens."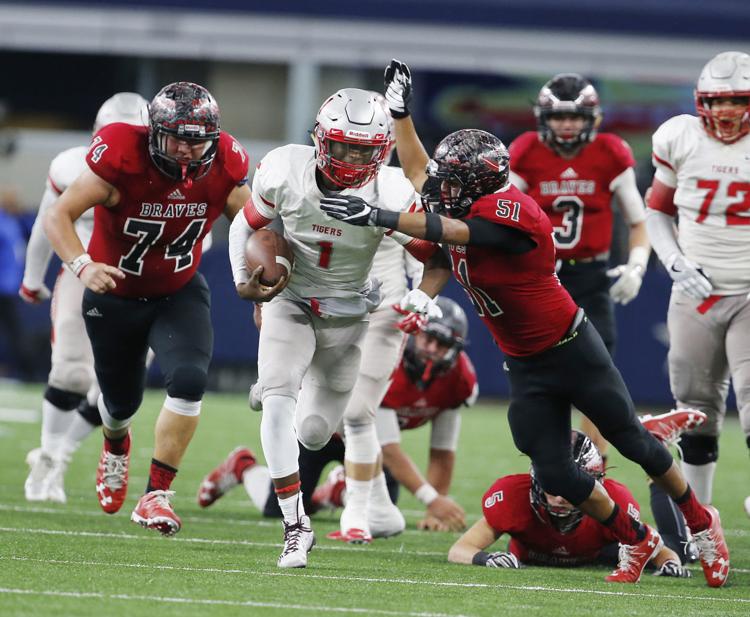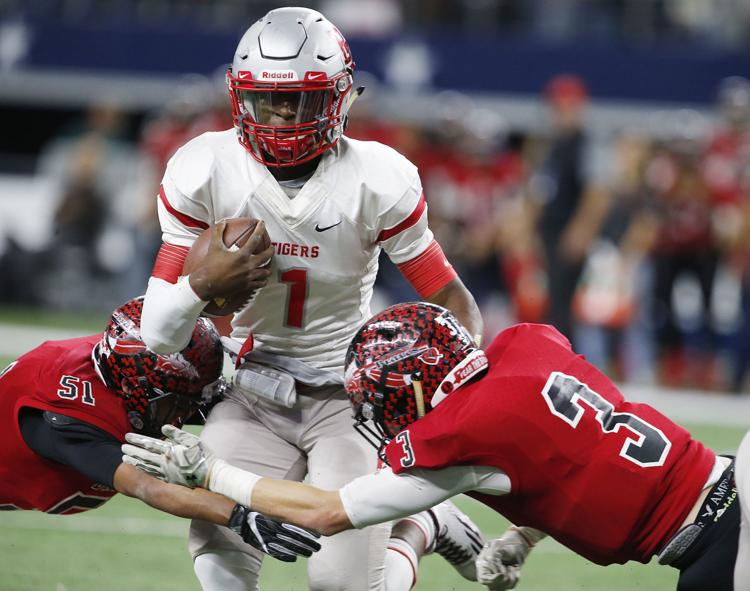 Best of all, Paul excelled as a leader. Sure, Bremond won 47 games in a row during his starting tenure, but it's not as if the Tigers were never tested. Paul stayed calm in those moments, and constantly rallied his team to victory behind an unflappable confidence.
"We faced adversity a few times, but we always responded well," Paul told the Trib after the 2016 season. You can't let things get in your head. You always have to get ready and get prepared for the next down."
As for Kasowski's prediction, it actually came true. Paul ended up playing receiver after all — at Texas A&M.
Defensive Player of the Decade: Jared Rogers, La Vega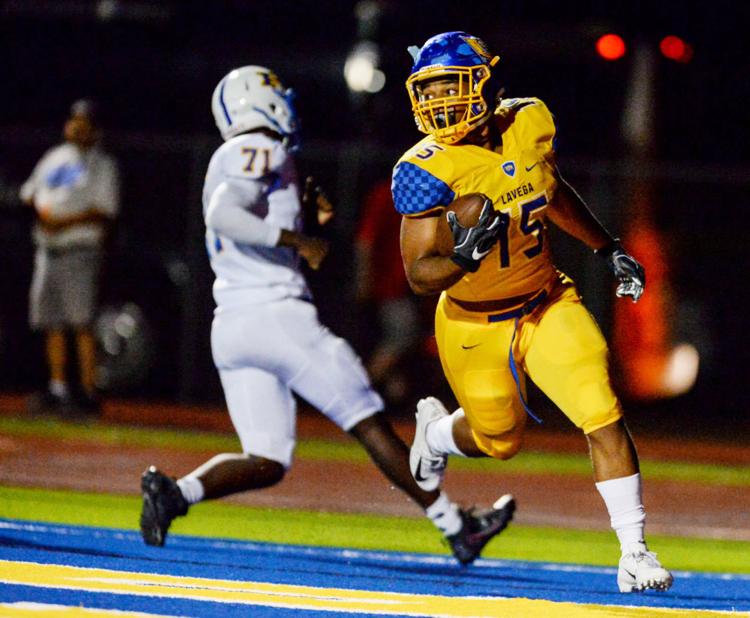 Don't let the smile fool you.
Jared Rogers is as good-natured a guy as you'll find. It's not uncommon to see him greet friends with a beaming grin, along with a bro hug or a dap.
On the football field, however, there was no more Mr. Nice Guy. As La Vega's defensive leader from 2016-18, Rogers greeted opposing ball carriers with an unrelenting tenacity. In 2018, he became the first player ever to repeat as Super Centex Defensive Player of the Year, and now fittingly he is the Trib's Defender of the Decade as well.
If they gave linebackers awards for speed reading, Rogers would have received all the gold stars possible. He just had a knack for seeing the play develop and snuffing it out in a hurry. Over his final two seasons, Rogers accumulated a total of 372 tackles, 17 tackles for losses, six sacks, seven interceptions and three fumble recoveries. He did everything but register folks for the booster club at halftime — and probably would have done that if asked.
"Phenomenal. He's just a fabulous kid," La Vega coach Don Hyde said following Rogers' senior season. "He's a kid I'll miss dearly."
Rogers' senior season didn't necessarily start as planned. The Pirates sat at 1-2 three games into the year after consecutive losses to Argyle and Austin LBJ.
"It was a rough beginning," Rogers told the Trib after the season. "We were young, very inexperienced. As we started rolling, we started clicking. You could see we were putting things together and getting better."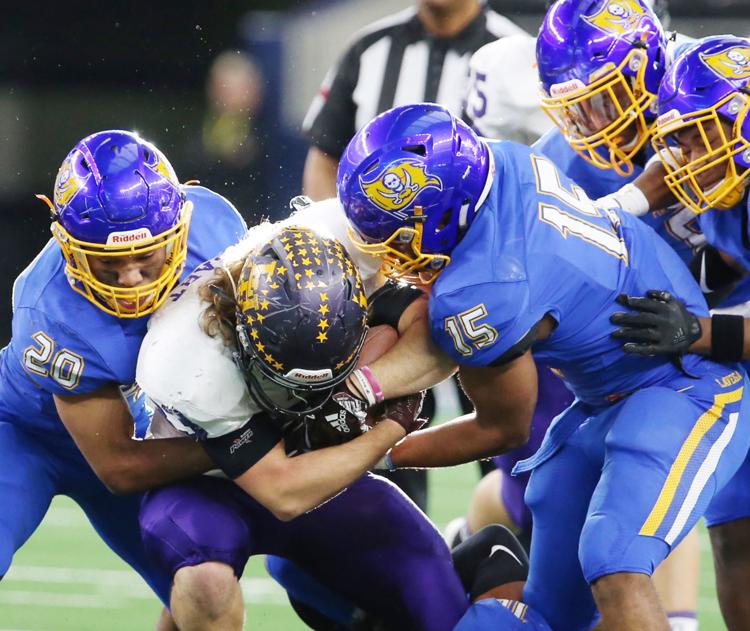 After the loss to LBJ, the Pirates didn't stub their toe again. They won 13 straight games — exacting a measure of payback over Argyle in the fourth round — and finished the run off with a 35-21 triumph over Liberty Hill for the Class 4A Division I state championship.
Rogers was not only able to share the moment with his coaches and longtime teammates, but with his younger brother, too. Jordan Rogers starred as a first-year varsity player alongside his big bro on La Vega's dominant defense, and actually kept the family tradition going in 2019 by winning Defensive Player of the Year honors while Jared was playing out his first season at UT-Permian Basin.
"Sometimes it was hard because he's hard-headed and won't listen," Jared laughed, referring to playing with his brother. "But I enjoyed it. He's following in my footsteps. I tell him to keep working. It'll come."
Here's a rundown of the rest of the Trib's Super Centex All-Decade first team:
Tanner Mordecai, QB, Midway: Mordecai delivered one of the most special seasons for a Central Texas quarterback ever as a senior in 2017. He passed for 53 touchdowns, scrambled for 23 more, and led Midway to 15 straight wins before a loss to Cy Fair in the state championship game. That year he cleaned up on the awards circuit, winning Super Centex Offensive Player of the Year, Class 6A Offensive Player of the Year by both the AP and TSWA, and the Texas Built Ford Tough Player of the Year honor.
Traion Smith, RB, Cameron Yoe: First down, Traion Smith. Touchdown, Traion Smith. Another record, Traion Smith. So said public address announcers repeatedly. In 2015, Smith rushed for a single-season Centex record of 3,010 yards on his way to the career rushing record of 7,625 yards. Oh, and he also just happened to lead the Yoemen to their fourth straight state title game appearance.
Jay'Veon Sunday, RB, Connally: He'll get his shot on Saturdays and perhaps someday on Sundays, but nobody will ever forget what Connally's Sunday did on Fridays. A dynamic and consistent chain mover, Sunday rushed for 4,551 yards and 71 touchdowns in his final two seasons, winning Offensive Player of the Year honors in 2018.
Tyrek Horne, RB, Mart: Even sitting at the end of many of Mart's blowouts, Horne still zipped his way to an incredible 6,511 career rushing yards, which ties for fourth all-time in Central Texas. His senior year of 2018 he scored a touchdown on 22 percent of his carries, and won Offensive MVP honors of the state championship game as the Panthers became the first repeat champion in Mart history.
Devontre "Pooh" Stricklin, WR, Midway: A superior jumper with sticky hands, Stricklin caught 45 passes for 1,023 yards and 14 touchdowns as a junior in 2013, then added 67 more catches for 1,309 yards and 12 TDs the next season. In addition to being a Super Centex standout, Stricklin also played for the U.S. Under-19 National Team before going on to Baylor.
Kolby Tanner, WR, Whitney: This reliable Wildcats target earned first-team Super Centex honors in both 2018 and '19. Tanner totaled 118 catches for 2,277 yards and 24 touchdowns over that stretch, as Whitney went 17-7.
Braxton Ashcraft, WR, Robinson: Though better known for his baseball exploits, Ashcraft turned in a receiving season for the ages in 2016. He made 104 catches for 2,090 yards and 37 touchdowns. His yardage total ranked fourth on the state's all-time single-season list at the time and the TD total ranked second.
Kedrick James, TE, La Vega: James set the edge for a stable of prolific La Vega ball carriers, while also giving then-Pirates quarterback Jamal Williams a safety valve in the passing game. He signed with Alabama in February 2017 before transferring to SMU.
De'Nerian Thomas, UT, Mart: All Thomas did as Mart's do-everything field general was rush for a then-Centex record 7,324 yards. His senior year of 2014 he rushed for 2,545 yards and 42 touchdowns, passed for 1,034 yards and 19 TDs, and scored again on a 99-yard interception return on defense.
Zach Shackelford, OL, Belton: Shackelford didn't invent the de-cleating block, but he may have perfected it for the Tigers. He sent 100 defenders head over heels during his senior season of 2015 before moving on to a terrific career at Texas.
Hakeem White, OL, Midway: White demonstrated elite ability as both a pass blocker and a road paver for the Panthers' running backs, earning first-team Super Centex recognition in both 2016 and '17. White signed with Texas Tech after spearheading one of Midway's best all-time offenses his senior year.
Noah Plsek, OL, Reicher: A rare three-time Super Centex first teamer, Plsek used his 6-foot-5, 310-pound frame to bully defenders. As a senior in 2019, he flattened 123 of them with pancake blocks. He'll play his college ball at Angelo State.
Andrew Billings, OL, Waco High: Believe it or not, Billings' Super Centex exploits for the Lions came on the offensive line, where he started for three seasons. His supreme strength — Billings set the Texas state powerlifting record as a senior — helped him shove around would-be tacklers with relative ease. Billings played some defensive end for the Lions as a senior, and of course went on to be an All-American defensive tackle at Baylor and a Cincinnati Bengals starter.
Michael Starts, OL, La Vega: A U.S. Army All-American as a senior in 2011, Starts put the stops on many an advancing defender. La Vega went 10-0 in the regular season his senior year, and he went on to move to the other side of the ball in college during stints at Texas Tech and Navarro College.
Logan Smith, K, Belton: Over his final two seasons with the Tigers, Smith twice garnered Super Centex accolades. The Texas signee connected for 80 PATs and 11 field goals during that stretch, including a 51-yarder against Temple as a junior that set a new school record.
Sicory Smith, RS, Cameron Yoe: Teams avoided kicking Smith's way as much as possible, but he made them pay whenever they slipped up, taking back six kicks or punts for touchdowns in his career. Oh, and he was a pretty special receiver, too — totaling 4,198 career yards and 50 TDs.
Beau Blackshear, DL, Midway: They called him the Beast at Midway, and Blackshear ravaged opposing offensive linemen, despite facing constant double and triple teams. As a senior in 2010 he was Super Centex Defensive Player of the Year and District 8-4A Co-MVP while piling up 77 tackles, 20 for losses, seven sacks and 14 quarterback pressures, all while playing with a torn labrum in his shoulder.
Jaxon Player, DL, Midway: Player was quite the player in Midway's run to the state title game in 2017. The Tulsa signee totaled 125 tackles — a huge number for a defensive lineman — to go with 20 for losses and nine sacks.
Taquon Graham, DL, Temple: Quarterbacks never wanted to see Graham headed their direction, as he bagged 22.5 sacks in his final two seasons for the Wildcats, both of which resulted in Super Centex honors. Graham was the area's top-ranked recruit as a senior, and signed with Texas.
D'Andre Adams, DL, Cameron Yoe: Few defenders dominated more than this Yoe stalwart. As a senior in 2015, he blew past blockers on his way to 155 tackles and 40 quarterback pressures, helping Cameron reach the state title game after three championships in a row his previous three seasons.
Lucas Steinkamp, LB, Crawford: As steady as they came, Steinkamp was always there to finish off a tackle for the Pirates. As a senior in 2016, he led Central Texas with 222 tackles — his second straight year of 200 stops or more — as the Pirates pitched four shutouts on their way to a 14-2 record and a trip to the 2A Division I state final.
Jakob Coker, LB, Lorena: A three-year defensive anchor for the Leopards, Coker won Super Centex Defensive Player of the Year honors in 2011 when he made 207 tackles. Coker's reliable rundowns helped Lorena reach the third round of the playoffs before the Leopards fell to third-ranked Coldspring-Oakhurst.
Zamar Kirven, LB, Mart: Talk about a playmaker. Kirven scored four defensive touchdowns during his senior season of 2017 while patrolling the field for 127 tackles. (That's to go with his eight TD catches as Mart's most athletic receiving option.) Kirven is now a key defender for Dana Holgorsen's Houston Cougars.
Donta Stuart, DB, La Vega: Stuart won Super Centex Defensive Newcomer of the Year honors as a sophomore in 2016, then added two more Super Centex first-team awards thereafter. Teams learned not to throw his way, but he still totaled 60 tackles, 12 pass break-ups and five interceptions as a senior — and also had a huge, 94-yard kickoff return for a touchdown in a state title win over Liberty Hill.
Parrish Cobb, DB, La Vega: When he wasn't making gigantic plays as a slot receiver or kick returner, Cobb smothered receivers in the secondary. He won the Super Centex Defensive Player of the Year award in 2015, when La Vega went 16-0 and won the program's first state championship. That year he had 60 tackles, 16 pass break-ups and four interceptions.
Kahlil Haughton, DB, Midway: Haughton made 108 tackles, disrupted 12 passes and picked off four during the 2014 season, when he won Super Centex Defensive Player of the Year honors. The safety went on to play at Oklahoma.
Adrian Norwood, DB, Waco High: Already an instinctive ball hawk when he first emerged on the scene, Norwood doggedly worked to get better. He picked off 12 passes his final two years for the Lions, and was Super Centex Defensive Player of the Year in 2011, when he also had 97 tackles and 13 pass break-ups.
Hunter Jarmon, P, Midway: Yes, he was a great receiver and a great baseball player, and went on to play both sports at Oregon State. But people probably forget how special Jarmon was as a punter. His senior year he was first-team all-state and first-team Super Centex at the position, averaging 44 yards per boot.
---
Super Centex Football Team of the Decade: 2010-2019
Kevin Hoffman, Mart, Coach of the Decade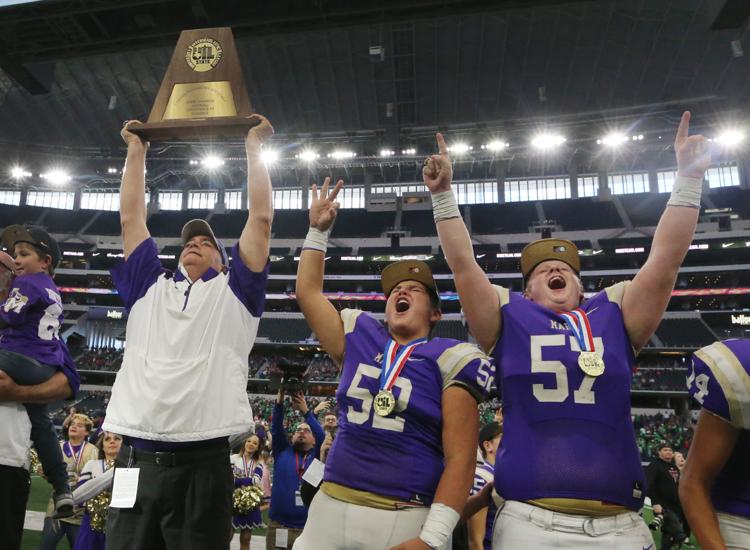 Roshauud Paul, Offensive Player of the Decade
Jared Rogers, Defensive Player of the Decade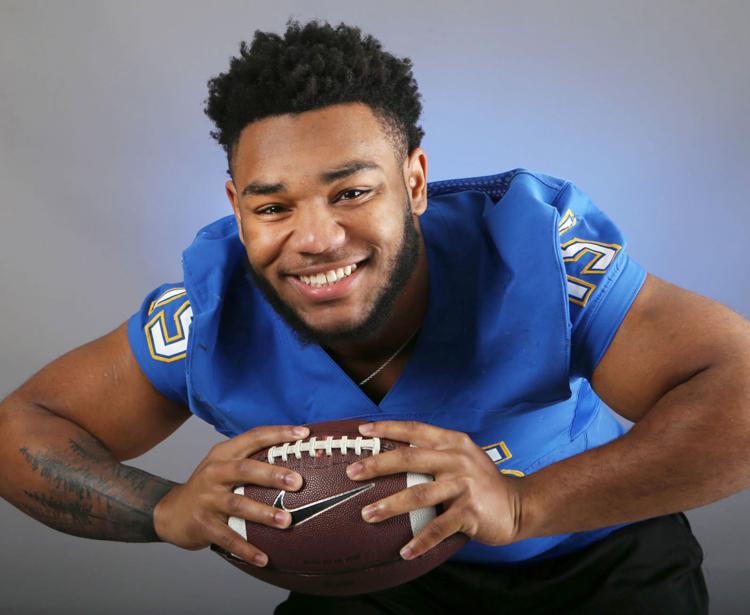 Traion Smith, RB, Cameron Yoe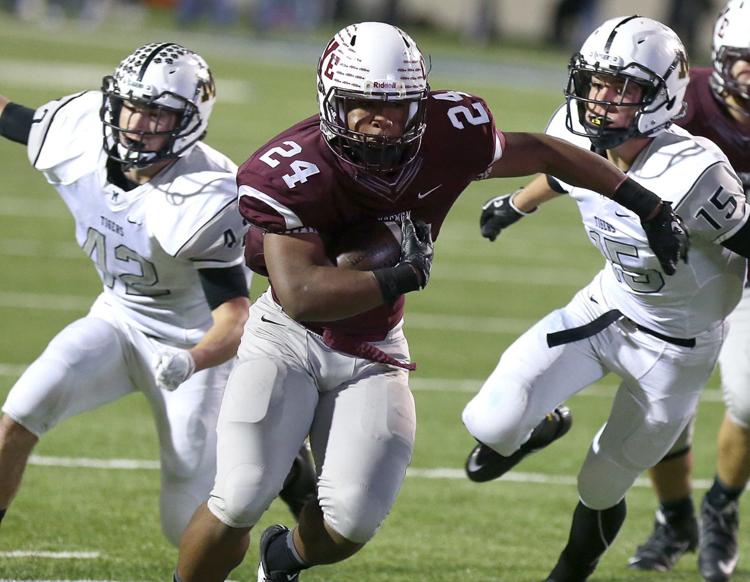 Jay'Veon Sunday, RB, Connally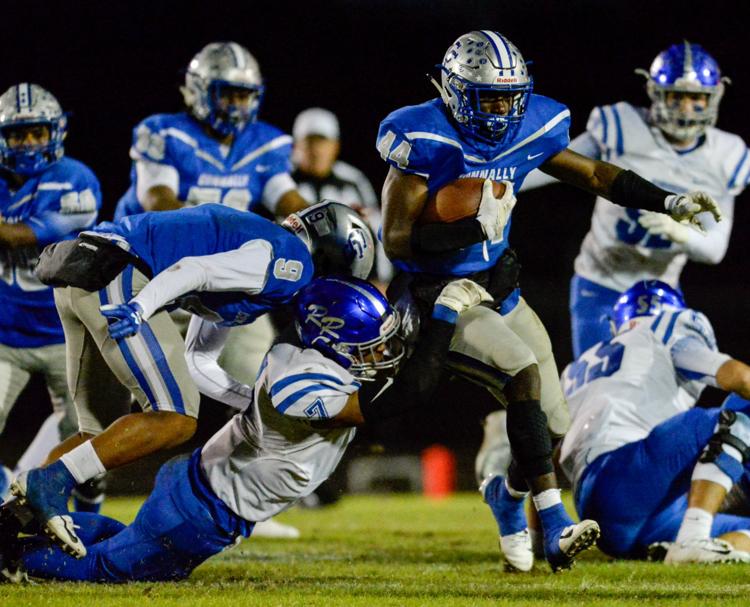 Tyrek Horne, RB, Mart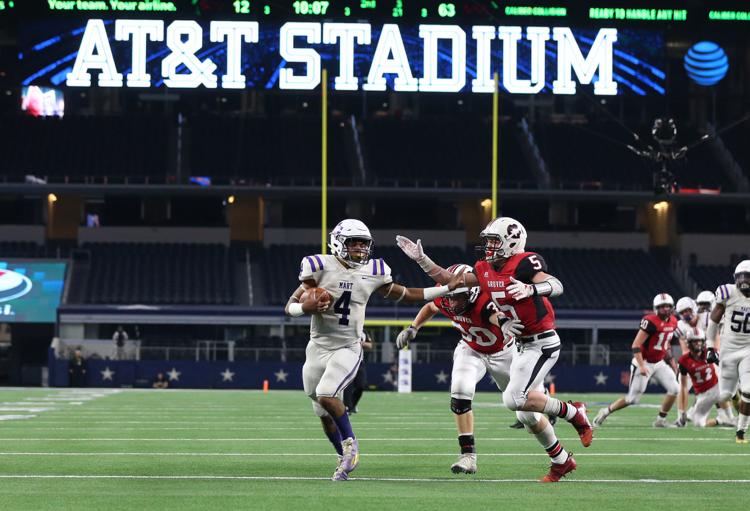 Devontre "Pooh" Stricklin, WR, Midway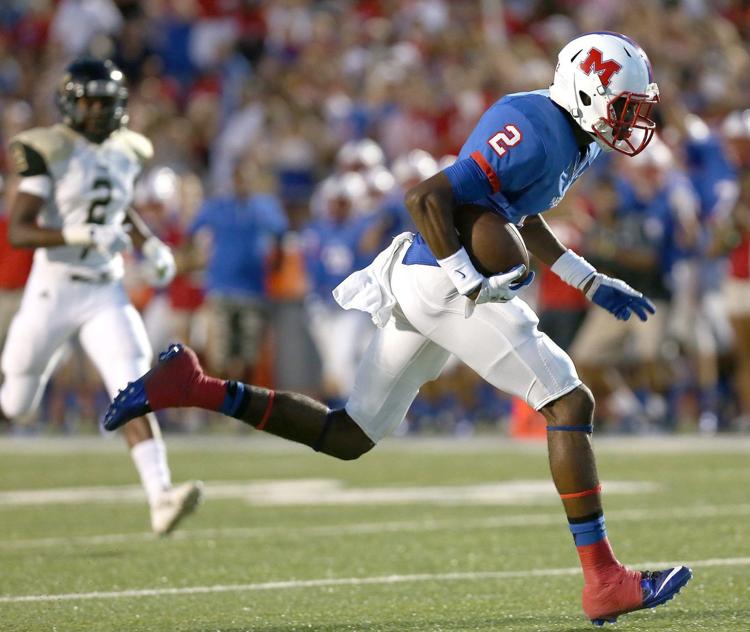 Kolby Tanner, WR, Whitney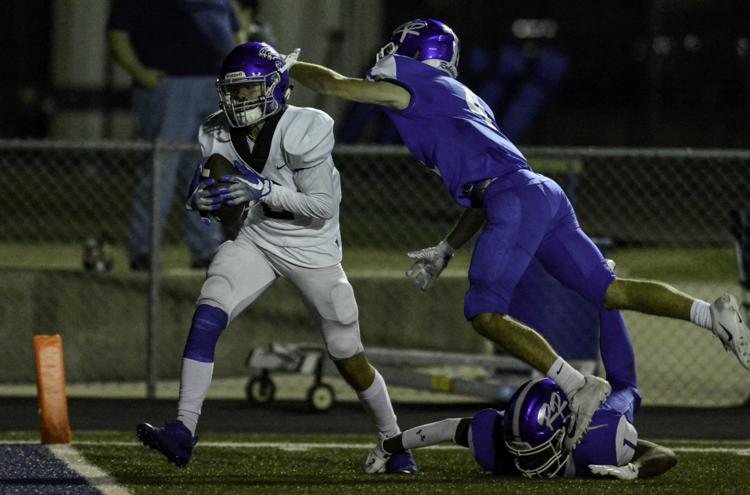 Braxton Ashcraft, WR, Robinson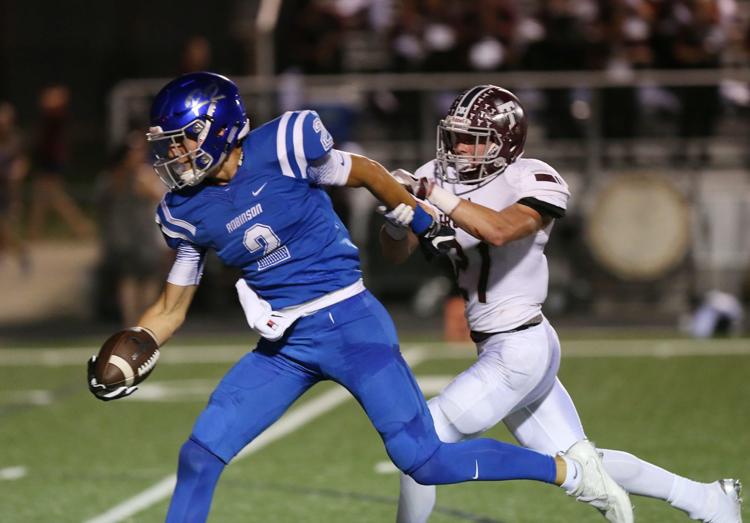 Kedrick James, TE, La Vega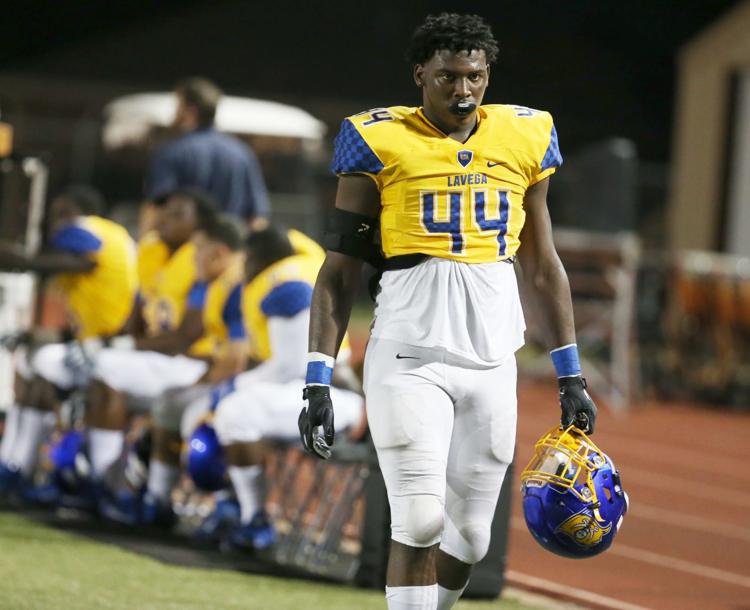 De'Nerian Thomas, UT, Mart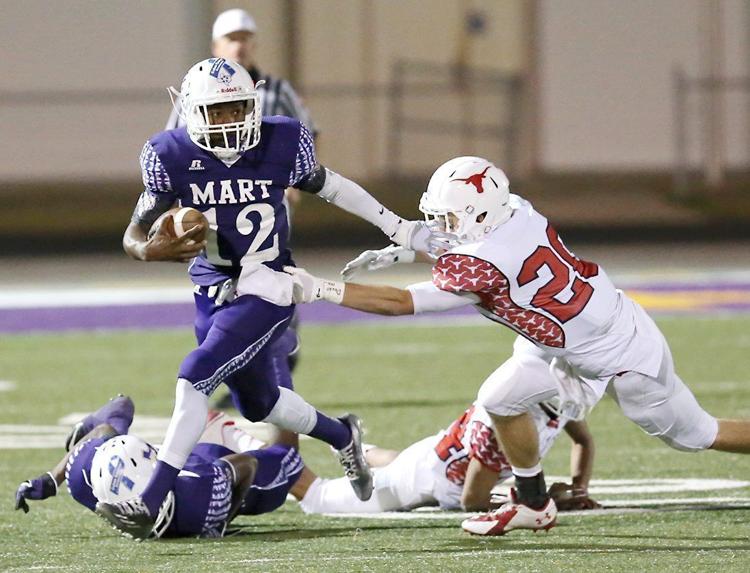 Zach Shackelford, OL, Belton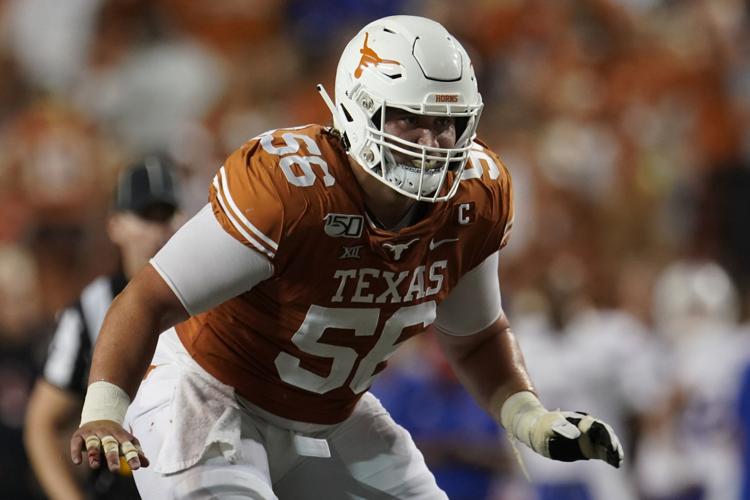 Hakeem White, OL, Midway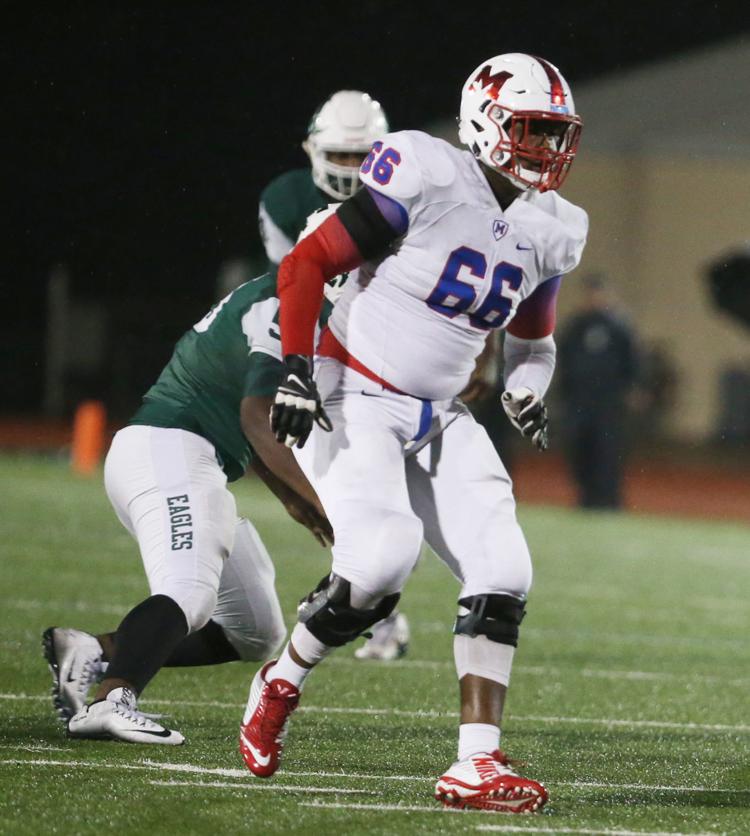 Noah Plsek, OL, Reicher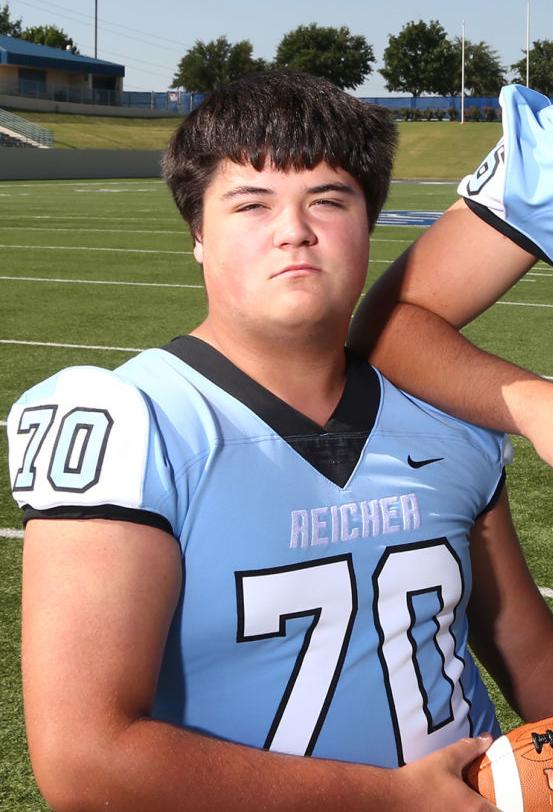 Andrew Billings, OL, Waco High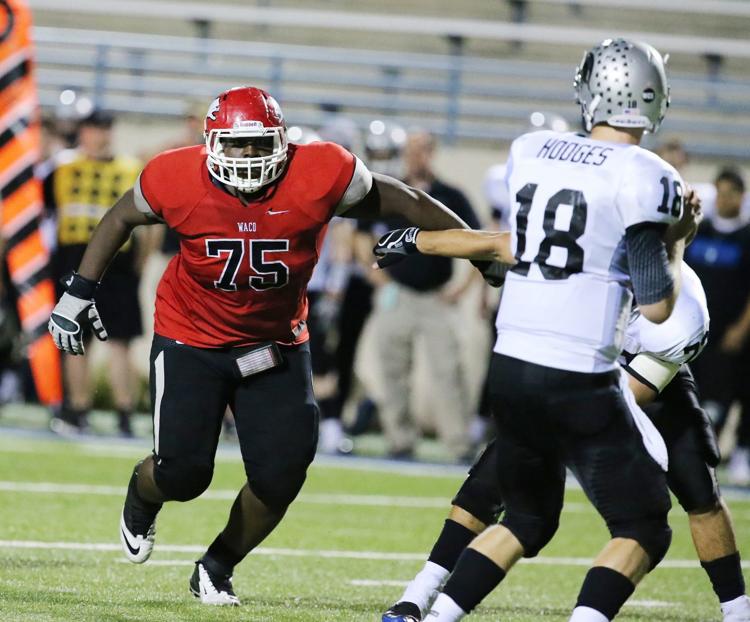 Michael Starts, OL, La Vega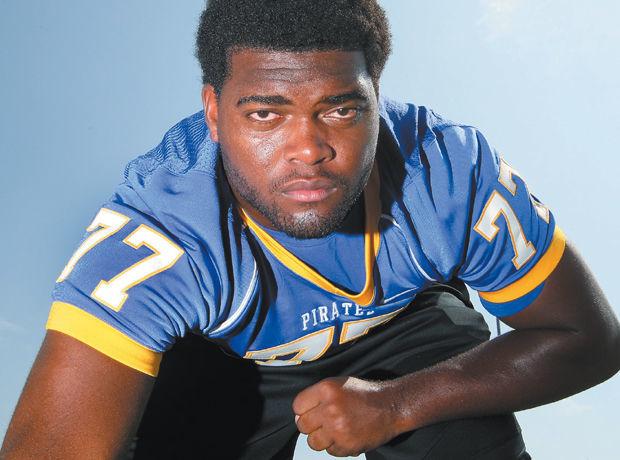 Logan Smith, K, Belton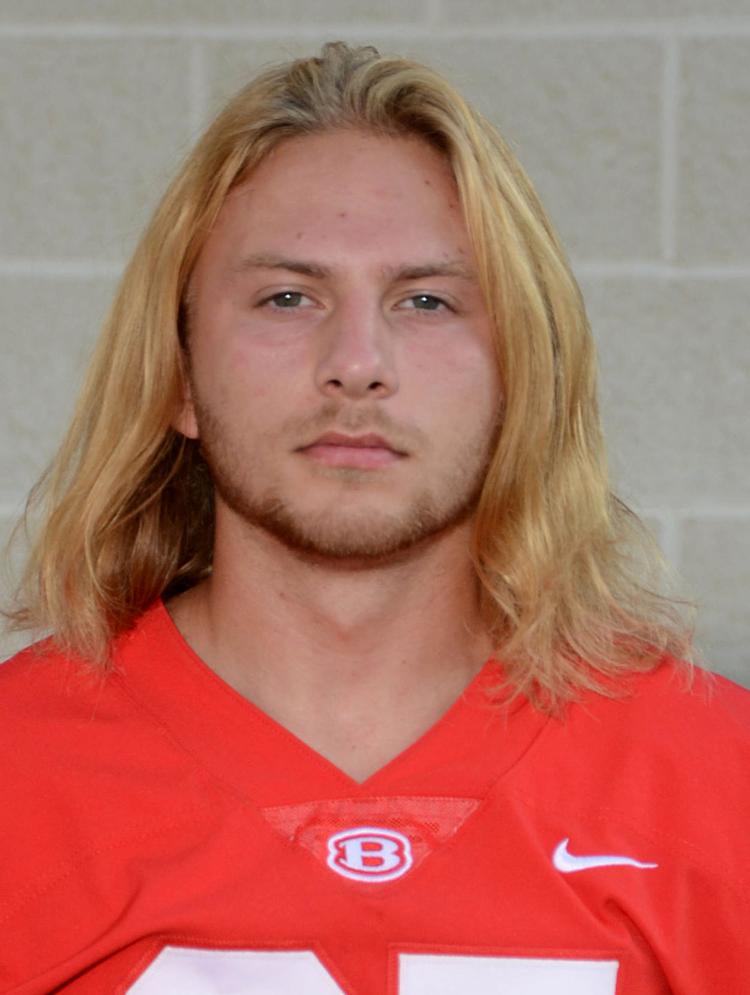 Sicory Smith, RS, Cameron Yoe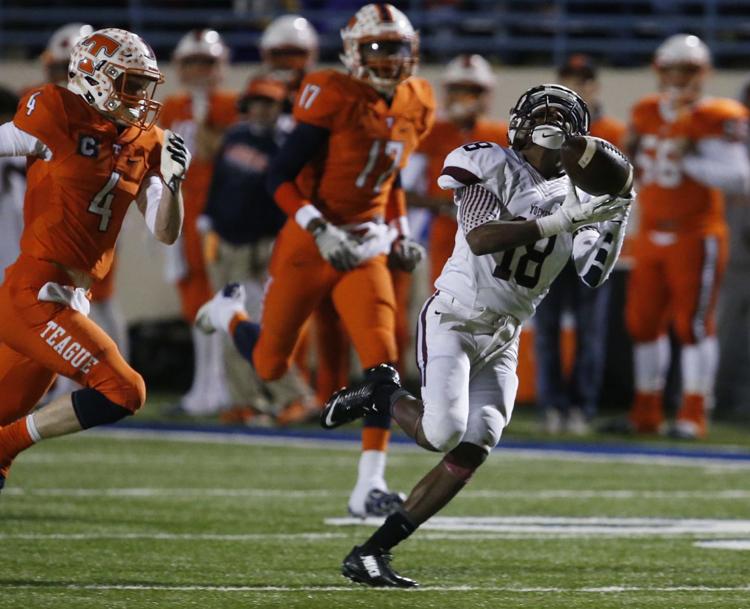 Beau Blackshear, DL, Midway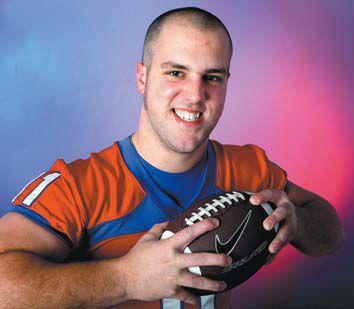 Jaxon Player, DL, Midway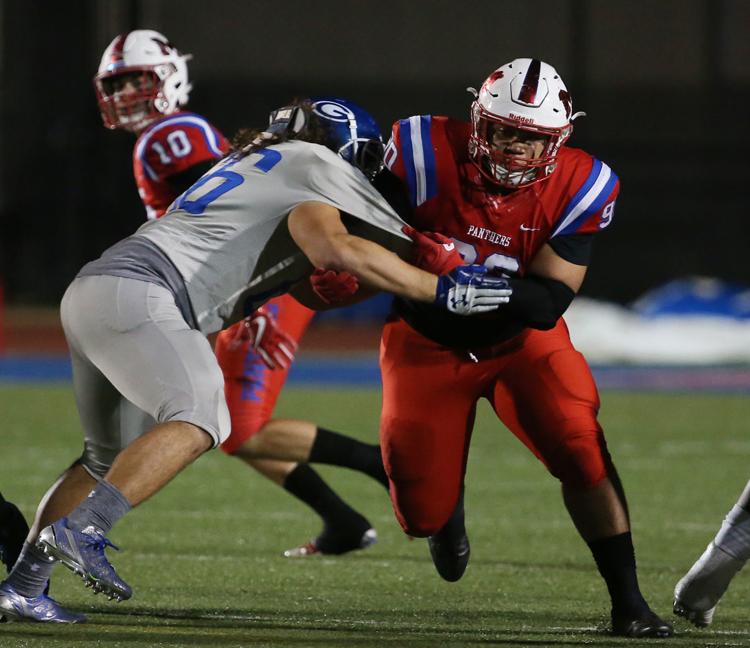 Taquon Graham, DL, Temple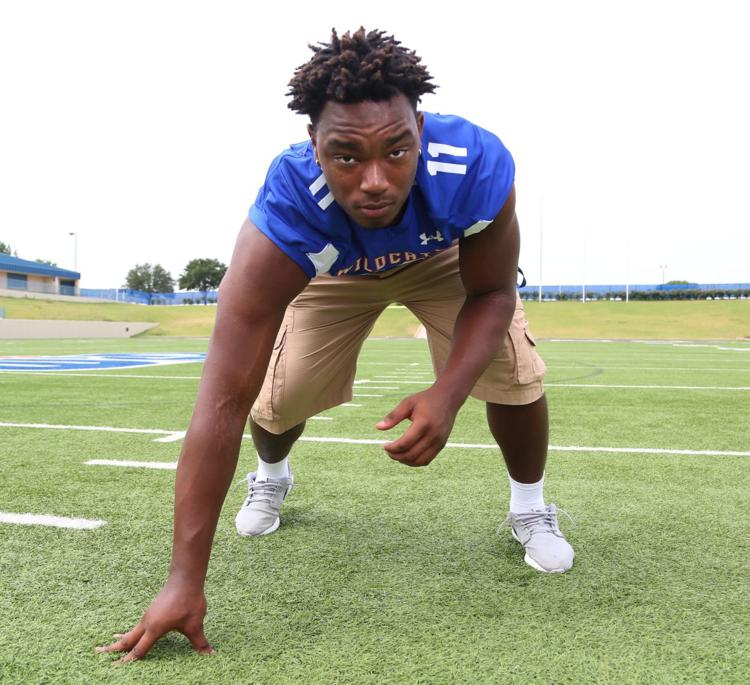 D'Andre Adams, DL, Cameron Yoe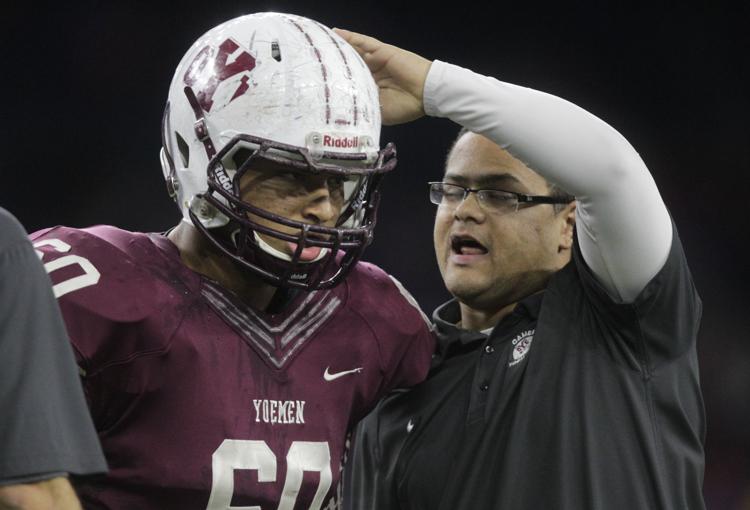 Lucas Steinkamp, LB, Crawford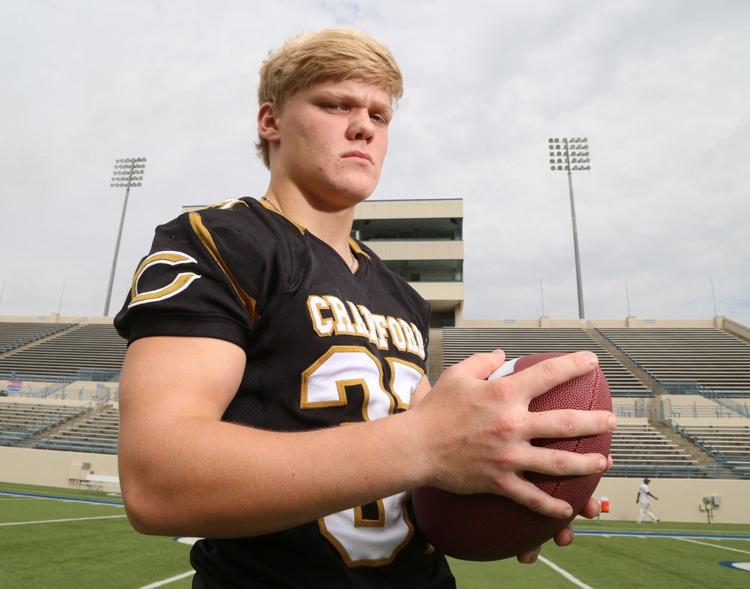 Jakob Coker, LB, Lorena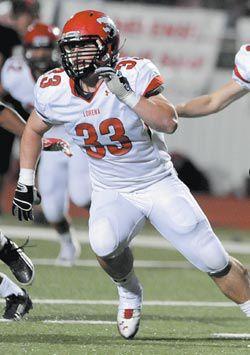 Zamar Kirven, LB, Mart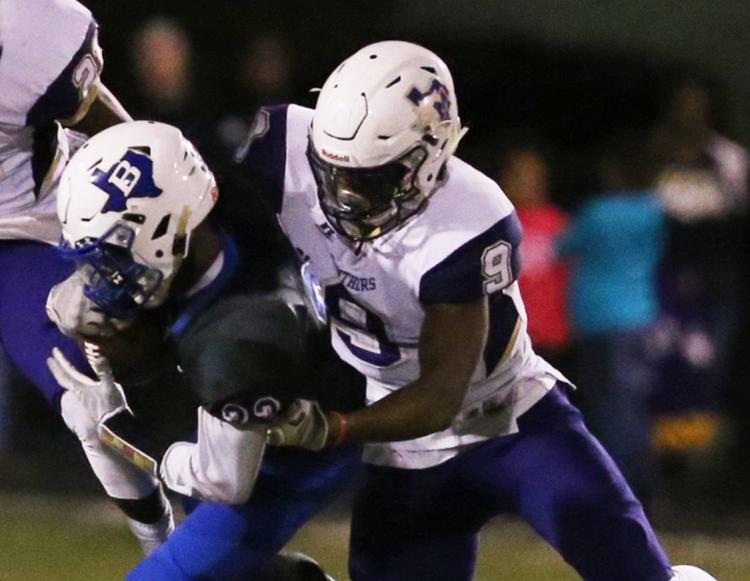 Donta Stuart, DB, La Vega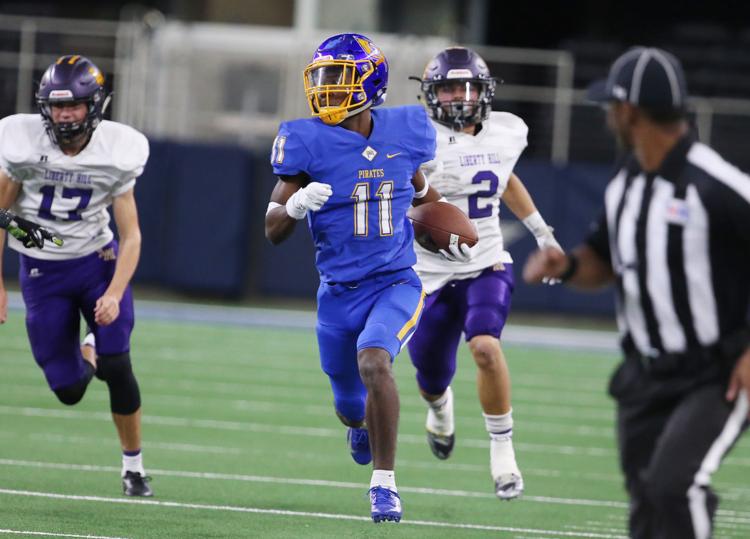 Parrish Cobb, DB, La Vega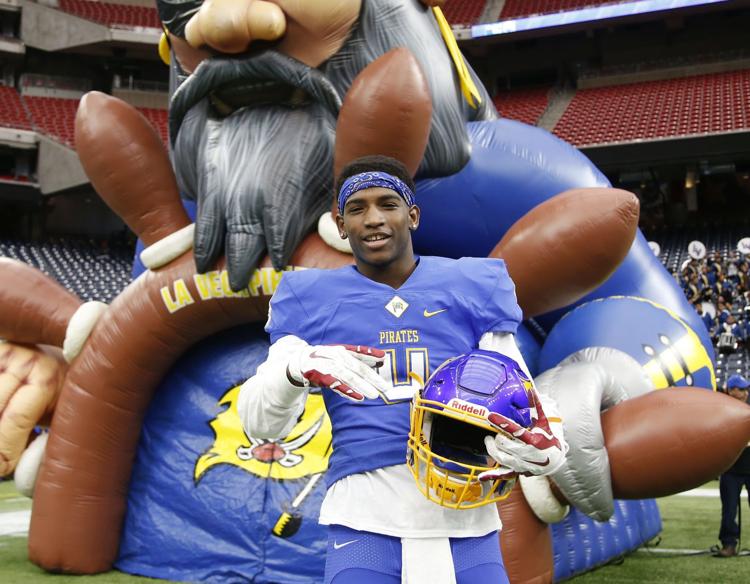 Kahlil Haughton, DB, Midway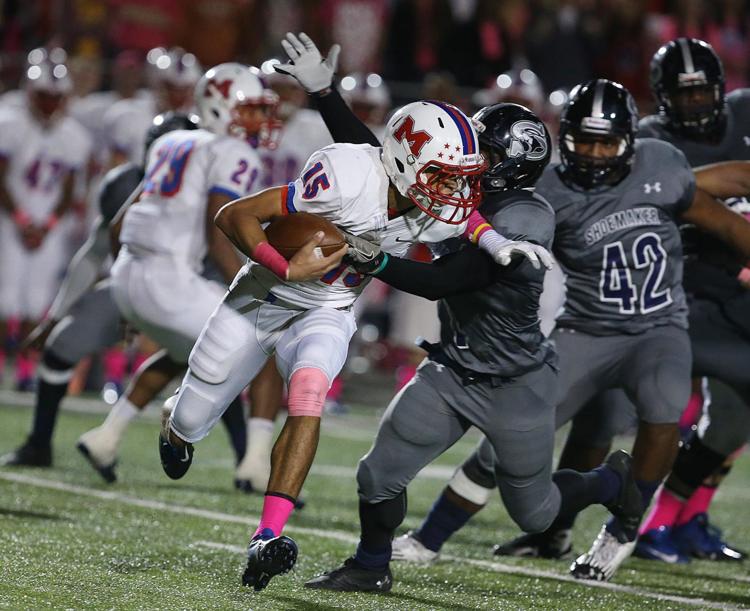 Adrian Norwood, DB, Waco High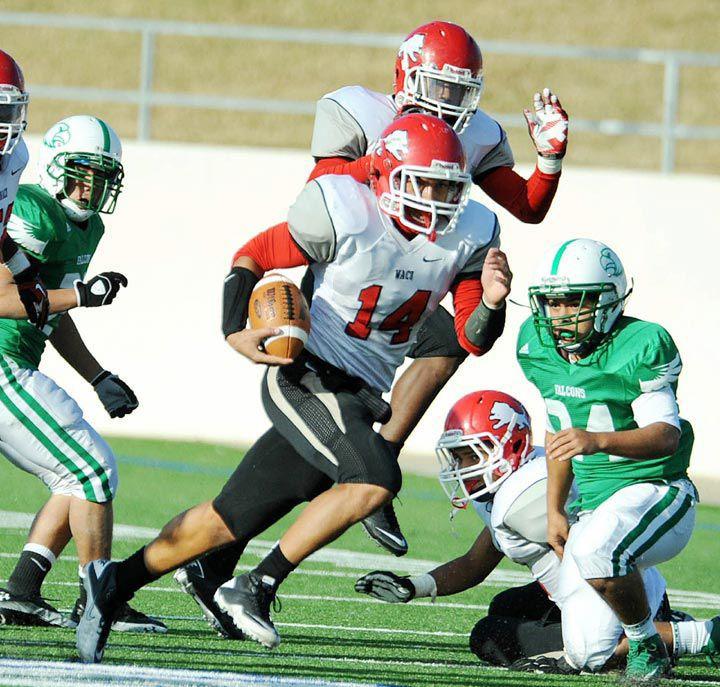 Hunter Jarmon, P, Midway