In college volleyball, a great number of the top hitters are at least 6-foot-1 or 6-2. Even with some of the top high school powerhouse programs, that can be the case.
Lorena's McKenzie Tuyo would need elevator shoes to get to that height. She measures in at 5-8 — not small, by any stretch, but not the prototypical spike-swatting behemoth that many college scouts are seeking.
Doesn't matter to Tuyo, though. In her mind, she towers over the net like the out-of-bounds antenna.
"I guess that's why I succeed, only because I am pretty short for a hitter," Tuyo said. "But my coaches have always believed in me and put me in the spots where they knew I'd be successful and I knew I would be. I just pushed through my height difficulties and just played what I thought it was. In my head, I think I'm 6-2. But in reality, I'm not, I just play like I am."
Tuyo may not be a giant, but she indeed played like one in this, her senior year. The four-year Lorena starter towered above her peers for 514 kills, the top total in the area, to go along with 323 digs, 51 service aces and 30 blocks. She won the District 18-4A MVP honor for the second straight year, and now has added the Player of the Year award for the 25th annual Super Centex Volleyball Team on top of that.
One of Tuyo's best athletic assets is her jumping ability, which negates any height disadvantage. She has also lettered in track and field and soccer at Lorena, and knows her way around the long jump pit.
She comes by such athletic gifts naturally, as her father played football at Louisville while her mother was a volleyball letter-winner at Tarleton State. Her competitive zeal, though, is uniquely her own. Tuyo said she puts a lot of pressure on herself to be the best player she can be.
"I guess it just comes from always wanting to be perfect. I know nobody's perfect, but I stress myself out a lot with that," Tuyo said. "I put a lot on my shoulders. But I do have a team to always look back on. I know they're there for me, and my coaches are there for me. So I do want to be perfect, but it's only so I can do good for them."
Lorena coach Kari Sowders said that the trick with Tuyo was not letting her beat herself up after a mishit or two. Because when Tuyo used her competitiveness to her advantage, she left gravity behind and dominated matches.
"She was constantly hard on herself, probably too much sometimes where we had to talk to her and say, 'You're not going to be perfect.' But just that competitive spirit is really what drives her as an athlete," Sowders said.
Tuyo may have finished her high school career with more kills than the average Fortnite player, but she said she strove to be "a six-rotation player." She spent numerous hours trying to hone her back-row passing, knowing that at the next level she may be tasked with such duties more often.
As for that next level, Tuyo has signed with Henderson State, an NCAA Division II school located in Arkadelphia, Arkansas. She's looking forward to getting out, spreading her wings and expanding her independence.
But she'll definitely take a piece of Lorena with her.
"All the girls I played with are family to me," said Tuyo, the first athlete from Lorena to win Super Centex Volleyball Player of the Year. "I honestly miss every single one of them, and I'm going to miss them. The ones that graduated I still talk with, so I hope that's how it is with me. Just because we've grown so close over these four years."
Tuyo bested some standout players for the Trib's top honor, including Crawford's ever-steady junior Anne Williams, Midway's junior setter and Texas Tech commit Reese Rhodes, and Vanguard's magnificent middle blocker Kendee Hilliard.
Coach of the Year: Rachel Melancon, Troy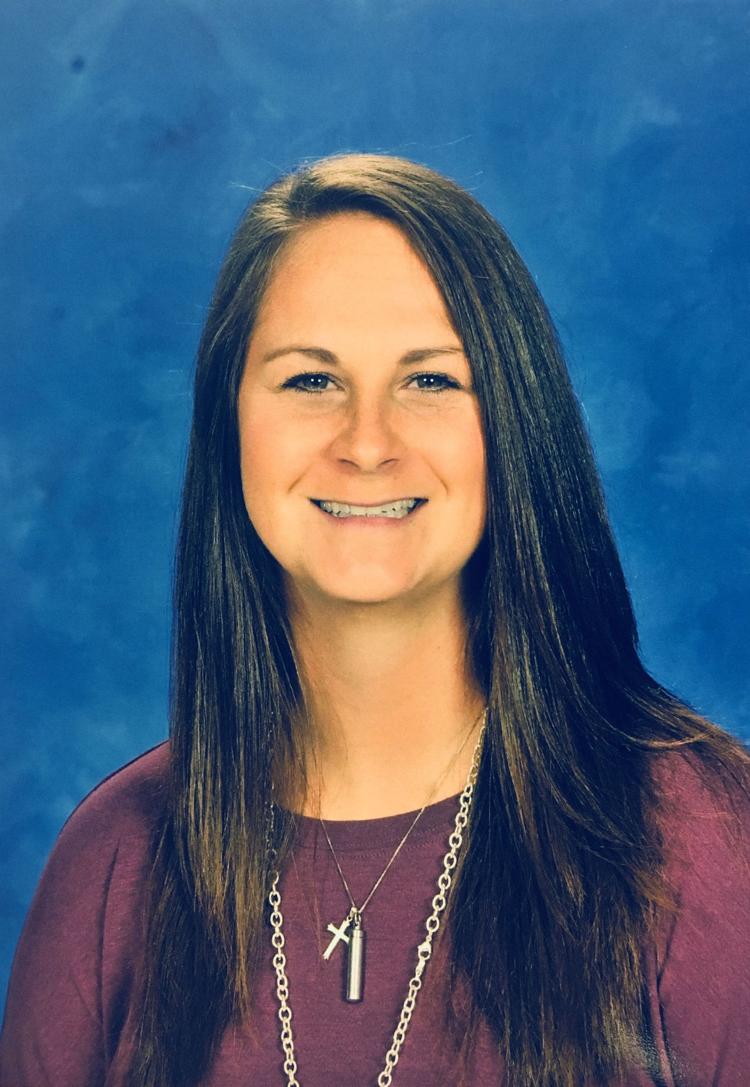 When it was over, Rachel Melancon didn't want it to be over. Neither did her Troy Trojanette team.
"This team will always have a bond, and this senior group will always have a bond," Melancon said. "After the season ended, it was really hard on me. I was pretty tired. We'd come to school and we'd all look at each other and go, 'Man, it's really over.' That was really tough. I've never had an end of the season be that tough."
Tough, but worth it. Troy's 2018 volleyball season was one the community will remember for a long time. And for her inspiring leadership in directing the Trojanettes to their first state tournament appearance, Melancon s the clear-cut choice as the Super Centex Coach of the Year.
As a Troy High School graduate, it means a little bit more to Melancon to make such history.
"It's special anyway, but it makes it even more special," she said. "I have years on the banner in the gym, I got dressed in these locker rooms, my coaches sat in this office, I worked out in the same weight room. I feel like Troy's always had talent, but we've been kind of sleeping. So it's nice to be able to bring that to light."
This was a team that both complemented one another well, and complimented each other, too. The players encouraged Melancon, and she in turn lifted them up at every turn.
The team was her support group following the March 2016 death of her young daughter Sutton. They hugged and loved on her, and gave her a reason to get out of bed and get moving. This year's team took to writing "Play for Sutton" on their shoes, and Melancon said that she couldn't have been prouder of the season that Troy, which won 36 matches and reached the 3A state semifinals, put together.
"We've had some pretty good teams at Troy and everywhere I've coached," she said. "This one was really close. … I wanted to coach for them, and they wanted to play for me, but especially they wanted to play for (Sutton). They knew that I would have loved to have my daughter play for me. But these girls are all my daughters, too, and they'll always be really special to me."
Newcomer of the Year: Lexi Moody, Crawford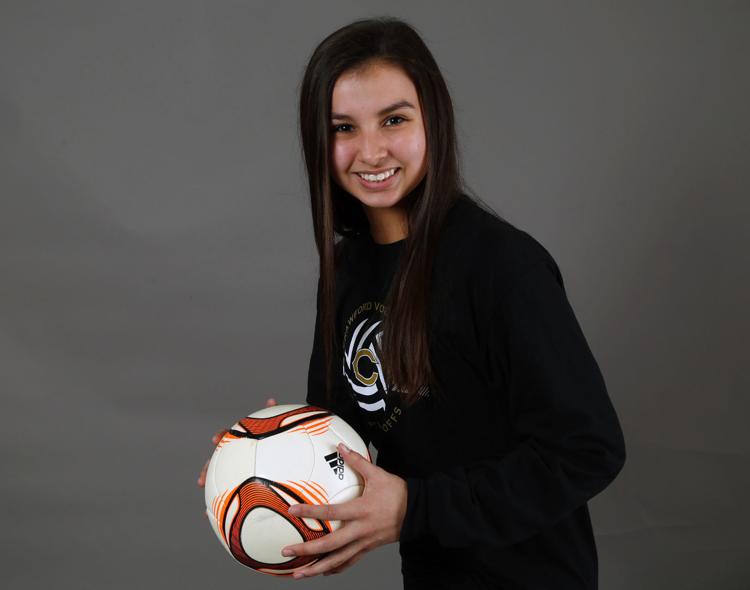 Talk about your tough acts to follow. This one was the equivalent of a stand-up comic having to go on after Richard Pryor.
For Crawford's volleyball team, however, it was like having Jerry Seinfeld waiting in the wings.
Crawford graduated one of the top players in school history last year in setter Haley Vaughn. She was the school's all-time assist leader, a state champion, and the Super Centex Player of the Year. Whoever followed her would have a near-impossible task. So, what did Crawford coach Jeff Coker do? He handed the job to a freshman.
Not just any freshman, mind you. Coker wouldn't have trusted that role to just anyone, but he fully believed Lexi Moody could handle it.
"She's a special kid," Coker said. "She worked really hard. I remember her coming to our camps when she was just a second grader. She'd worked to get better over the years, and the older kids just accepted her right in."
Moody said that she really didn't feel any pressure to try to replicate what Vaughn had done, mostly because her teammates and coaches made it easy on her.
"I knew I had very big shoes to fill, but I knew that my teammates were always going to be there for me and they were going to believe in me, and so was Coach Coker," Moody said.
Their belief was well-founded. Not only did Moody lead Central Texas with 1,426 assists, but that total ended up second in the nation among freshmen, according to MaxPreps statistical leaders.
Coker told Moody early on not to worry about trying to be Vaughn, that being herself would be good enough. It was the same message he gave to Vaughn when she was a freshman in the fall of 2014, after she had to replace another Super Centex setter at Crawford in Jordyn Villa.
"We've had quite a run of really talented kids playing that spot," Coker said. "Lexi's best quality is how hard she plays, and how much she loves Crawford and loves being a Lady Pirate. You can see her love for Crawford and for her teammates in everything she does."
---
2018 TRIBUNE-HERALD SUPER CENTEX VOLLEYBALL TEAM
Player of the Year: McKenzie Tuyo, Sr, Lorena
Newcomer of the Year: Lexi Moody, Fr, Crawford
Coach of the Year: Rachel Melancon, Troy

First Team

Pos
Player
Cl
Ht
School
Notable
OH
Raelynn Faulkner
Sr
5-8
China Spring
66 aces
OH
Anne Williams
Jr
5-11
Crawford
481 kills
OH
McKenzie Tuyo
Sr
5-8
Lorena
514 kills
OH
Kaegan Walker
Sr
5-8
Robinson
458 kills
OH
Molly Tomlin
Sr
5-8
Troy
262 kills
MB
Hannah Langerman
Sr
5-10
Midway
56 blocks
MB
Kendee Hilliard
Sr
5-11
Vanguard
74 blocks
S
Kynlee Bartosh
Jr
5-7
Lorena
1,178 assists
S
Reese Rhodes
Jr
6-0
Midway
1,399 assists
S
Jayde Hamilton
Sr
5-6
Wortham
1,203 assists
L
Chloe Mayfield
Sr
5-5
China Spring
744 digs
L
Camille Ward
Sr
5-4
Crawford
82 aces
L
Claire Simmons
Jr
4-11
West
630 digs

Second Team

Pos
Player
Cl
Ht
School
Notable
OH
Kelsey Surovik
Sr
5-10
Belton
312 kills
OH
Emma Rodriguez
Jr
5-5
Blum
500 kills
OH
Katie Warden
Fr
5-8
Crawford
406 kills
OH
Braden Bossier
Jr
6-2
Fairfield
16 kills/match
OH
Shelby Saul
Sr
5-10
Midway
397 digs
OH
Emma Nors
Sr
5-9
West
65 blocks
MB
Alaina Wilson
Jr
5-9
China Spring
51 blocks
MB
Jaylah Good
Sr
6-1
Moody
52 blocks
MB
Ashley Mao
Sr
5-8
Wortham
132 blocks
S
Trinity Haile
Sr
5-9
Hamilton
6-3A off. MVP
S
Rebekah Curry
Sr
5-5
Live Oak
893 assists
S/OH
Baileah Thompson
Sr
5-0
Mexia
13.9 apg
L
Mackenzie Smith
Sr
5-6
Lorena
679 digs
L
Taylor Strain
Jr
5-3
Robinson
503 digs

Honorable mention

Rylee Hennig, Aquilla; Emily Holder, Kamryn Madden, Madison Ward and Abbey Karcher, Belton; Kylie Sanders, Savannah May and Mattie Rosenboom, Blum; Lyndsie McBride and Alivia Peralez, Bremond; Ana Maddox and Peyton Elmore, Crawford; Carrie Lynn, Hamilton; Leah Stephenson, Louisa Schorlemer and Ellie Lynch, Live Oak; Abbie Tuyo, Lorena; J'Myia Strain and Wayneshia Daily, Mexia; Cheyanne Driver and Canyon Hughes, Moody; Erakah Easley, Christa Niemeyer and Clara Coker, Rosebud-Lott; Macy Guerrero, Lanie Goolsby, Tori Skinner, Carson Carroll, Destanee Roblow and Layla Knight, Teague; Alexis Tippit, Troy; Rachel Merchant, Vanguard; Libby Gerik, Ally Holloman, Emily Jares and Hallie King, West; Hallie Fautt, Wortham
---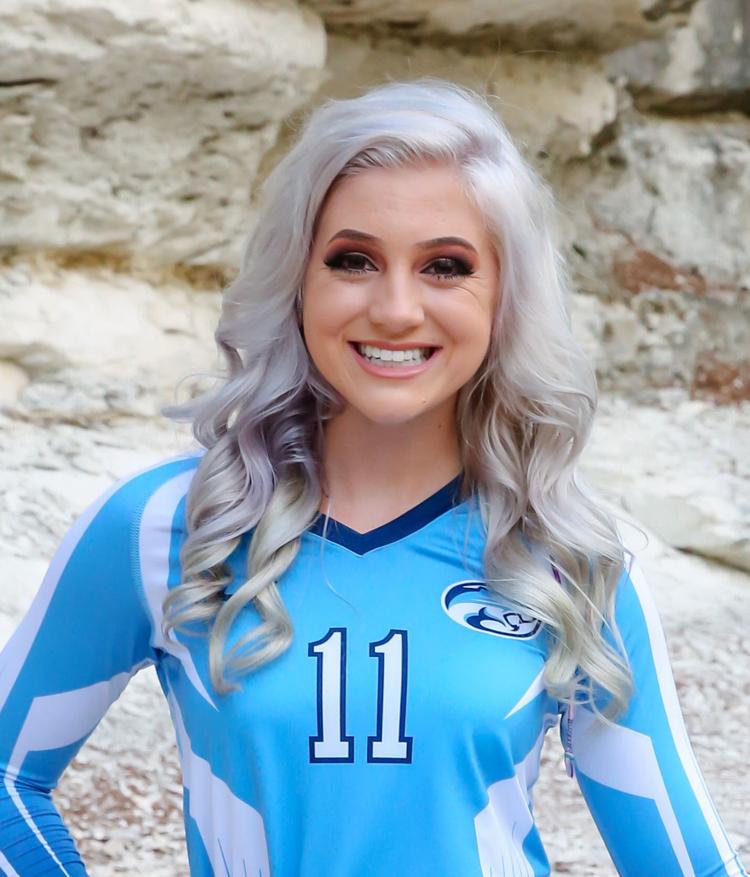 A member of the all-regional tourney team, senior smasher vaulted for 430 kills, 329 digs for regional semifinalists.
Three-year starter, 14-2A MVP provided steady presence (481 kills, 431 digs) on her way to making TGCA all-star.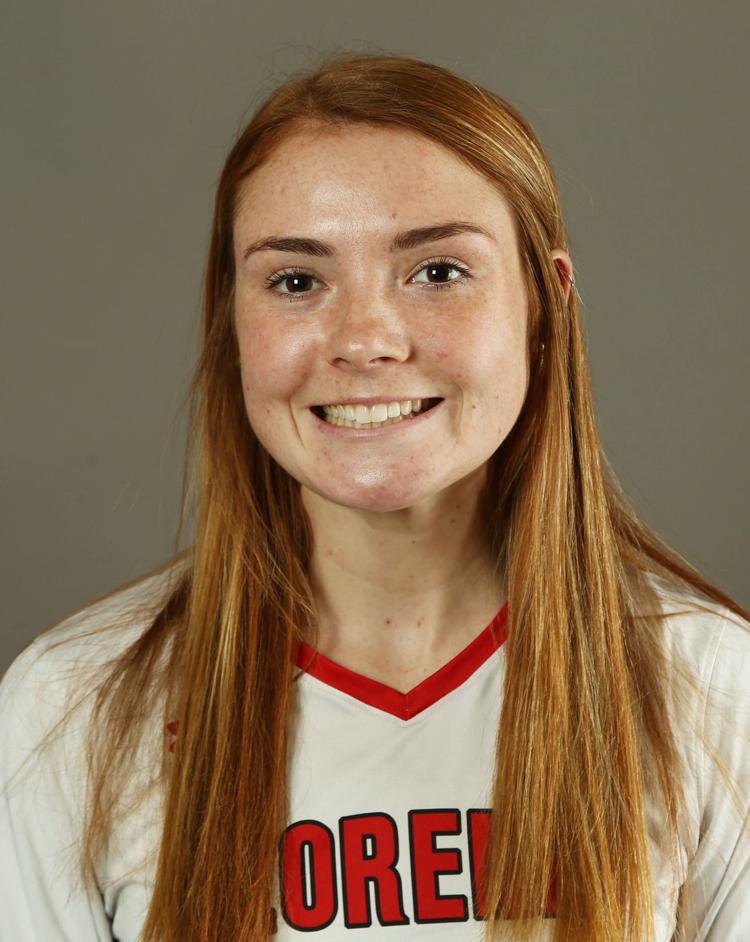 Hyper-athletic two-time 18-4A MVP led all Centex players with 514 kills, will play in college at Henderson (Ark.) State.
District 18-4A hitter of year possessed prodigious power from net (458 kills, 20 blocks) and service line (84 aces).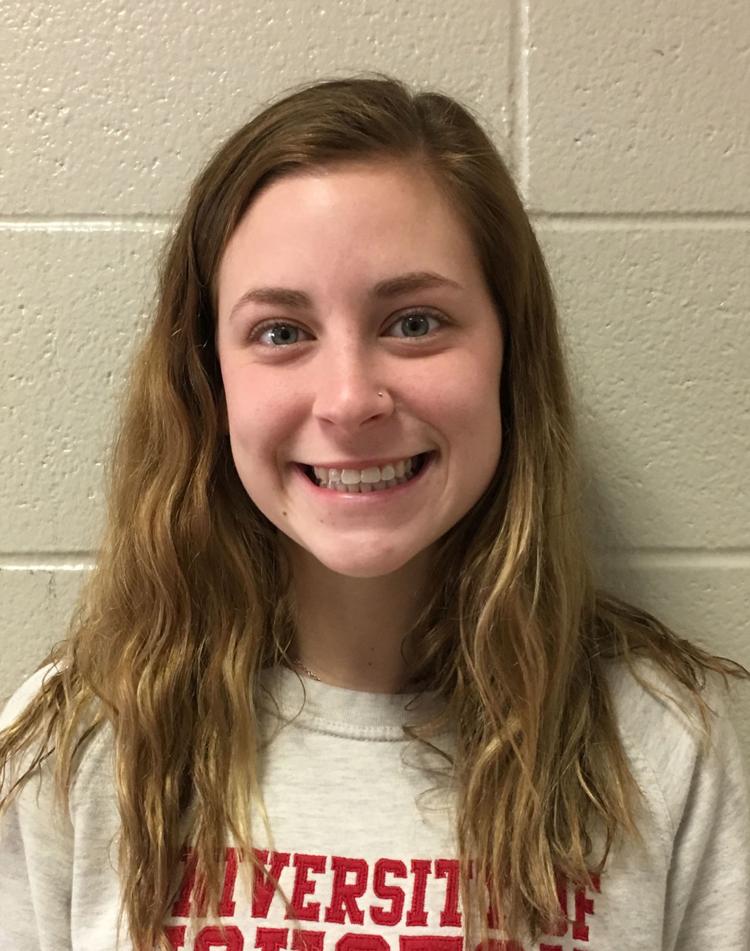 District offensive MVP helped propel Troy's first-ever run to Class 3A state semifinals by tallying 262 kills, 146 digs.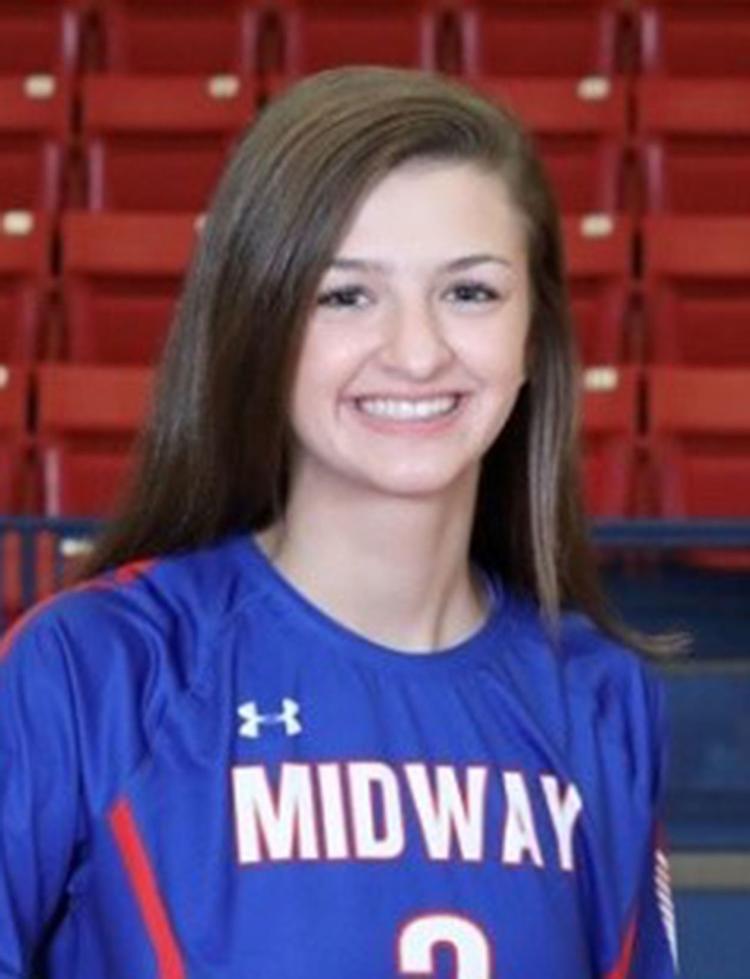 High-flying senior topped 31-win Pantherettes with 301 kills, helped cinch another district title for tradition-rich program.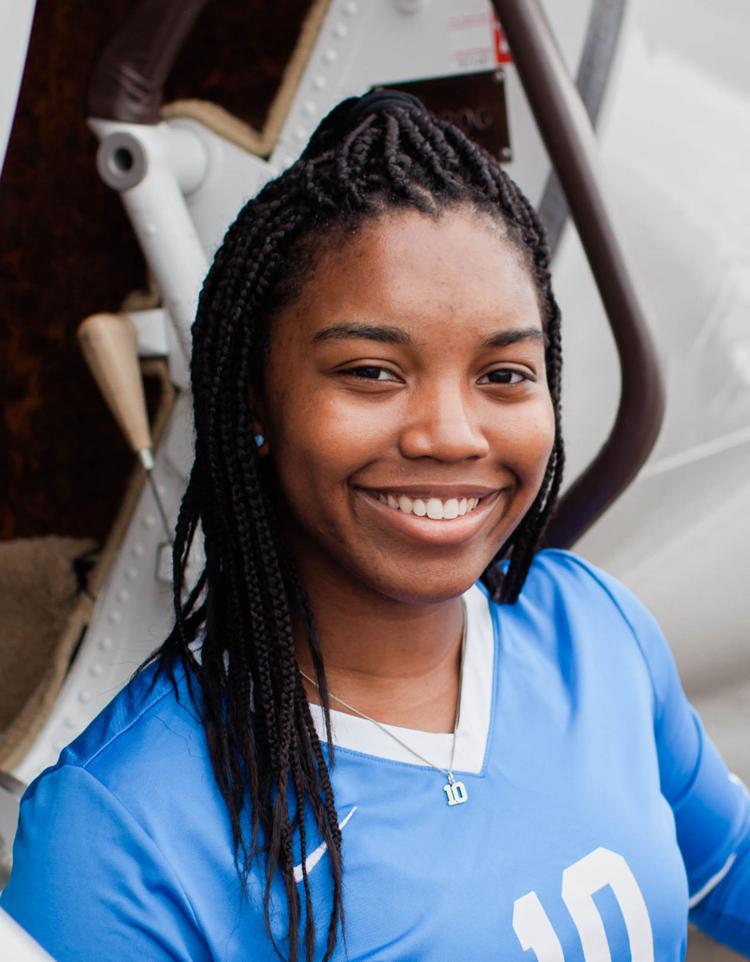 Illinois State signee did a little of everything for Lady Vikings, piling up 213 kills, 74 blocks and 284 digs in 20 matches.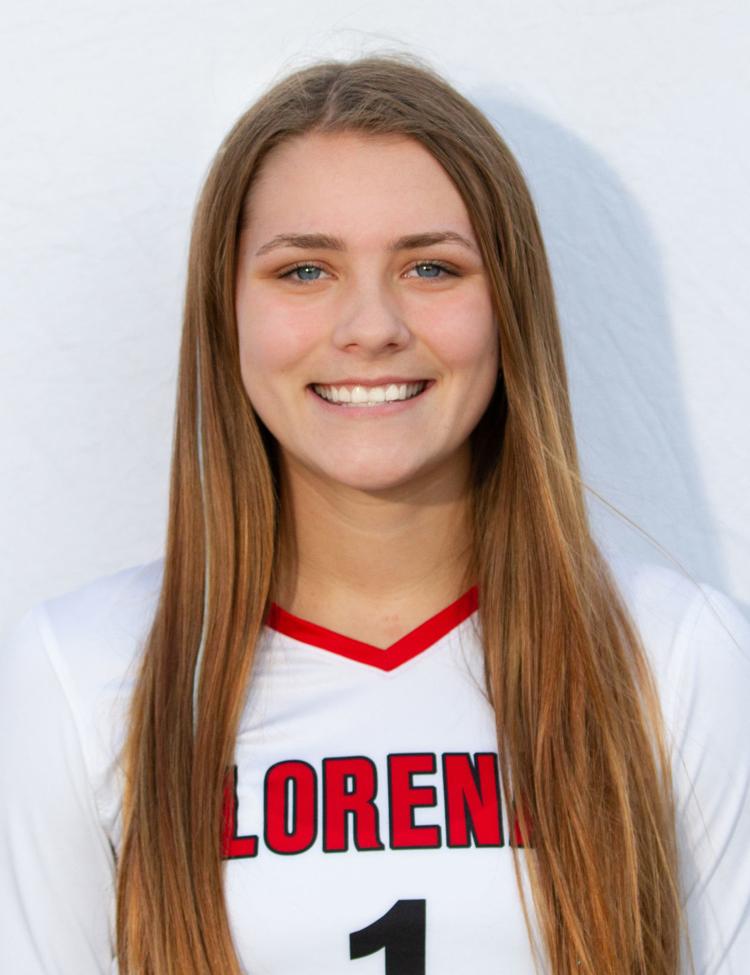 Last year's top Super Centex newcomer maintained her high level of play, producing 1,178 assists to top district.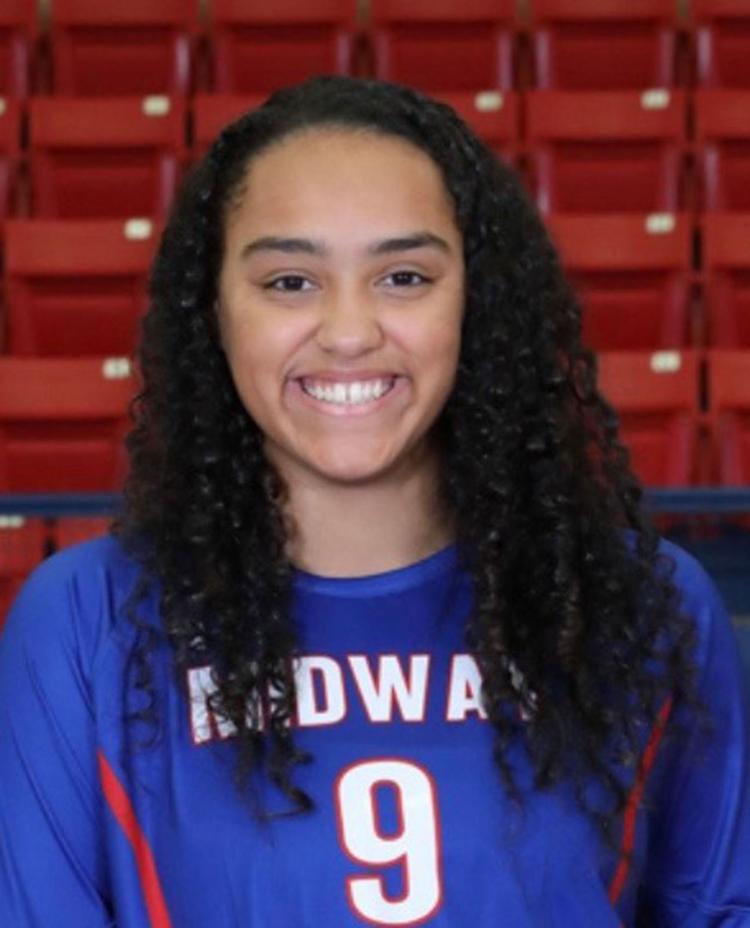 Texas Tech commit and District 12-6A MVP not only recorded 1,399 assists, she also called her own number for 422 kills.
District 15-2A MVP aided Wortham's run to 31 wins through her brilliant setting (1,203 assists), defense (362 digs).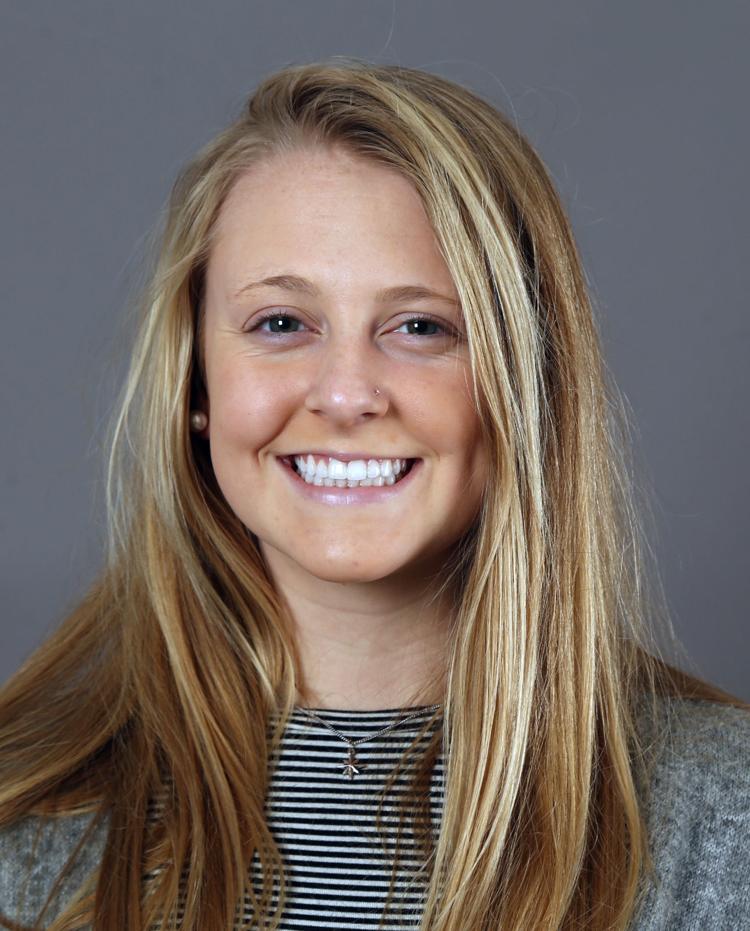 Rock-steady in the serve-receive game, senior recorded 744 digs; closed career on all-regional tournament team.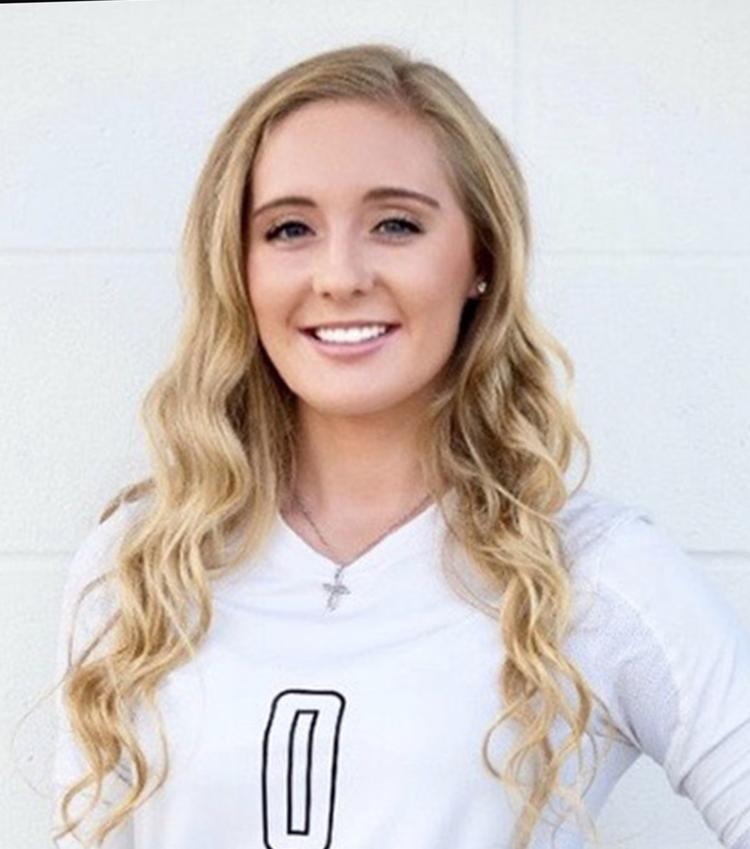 Two-time Super Centex honoree, 14-2A defensive MVP often started Crawford's potent volleys, thanks to her 578 digs.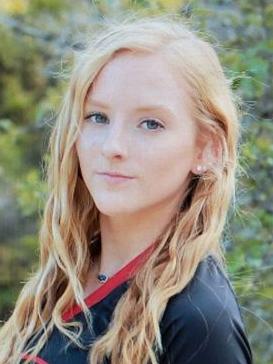 District 17-3A defensive MVP thwarted opponents' attacks with 630 digs, chipped in 37 aces from service line.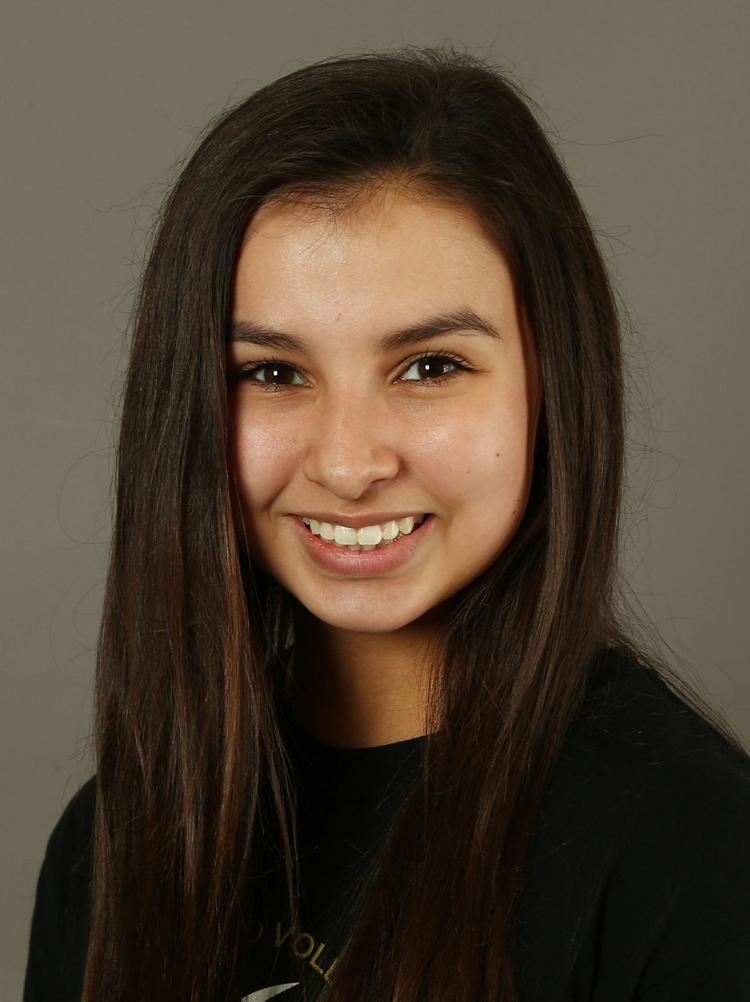 Top newcomer finished second in nation among freshmen in assists (1,426), which also ranked as leading total in area.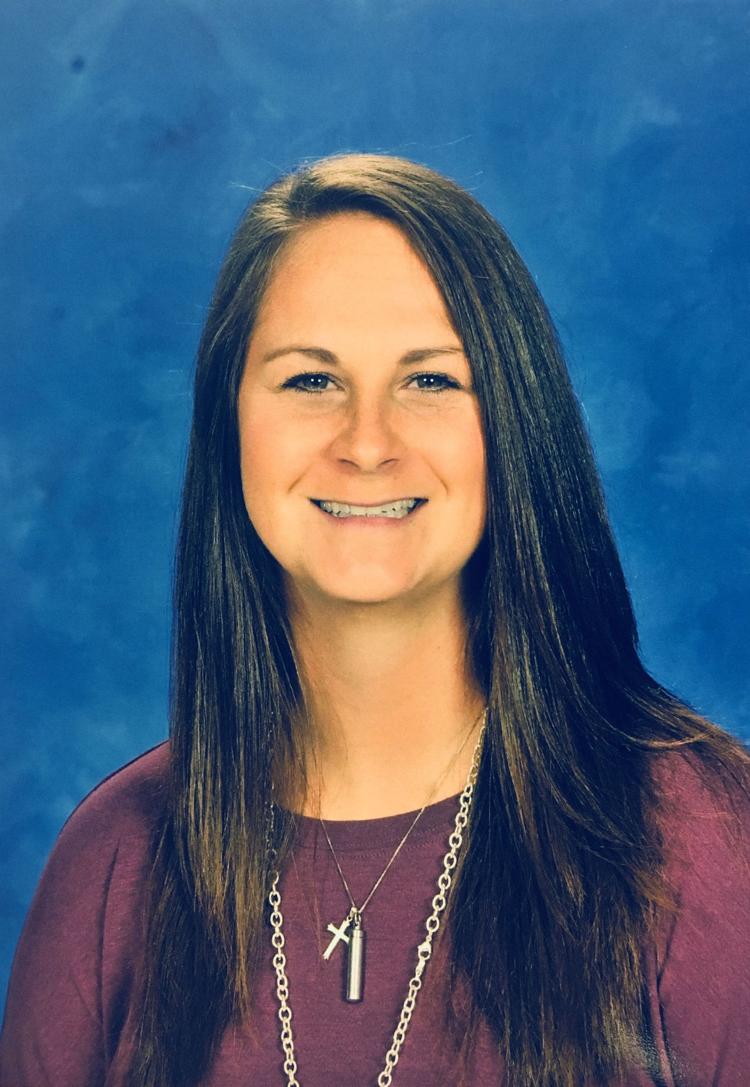 Troy alum guided Trojanettes to 36 wins, first state tournament trip in school history, in "Play for Sutton" season.