How do you compare greatness?
In the case of Live Oak's Bailey Keith and Crawford's Haley Vaughn, you can't. Both senior college-bound volleyball players excelled in their respective small-school divisions – Keith in TAPPS Class 2A and Vaughn in UIL Class 2A. Despite being at smaller schools, both demonstrated gifts and abilities that would have translated to the biggest of campuses.
Best of all, if you talk to their teammates and coaches, they'd tell you that both young women possessed a combination of selflessness, humility and gritty work ethic not always found in the best player on the court. So, for their leadership in guiding each of their teams to the first state championship in program history, Crawford's Vaughn and Live Oak's Keith — interestingly enough, former club volleyball teammates — share the Player of the Year honor on the 2017 Super Centex Volleyball Team. They're the first co-winners in the 24-year history of the honor squad.
Vaughn and Keith filled different roles for their team, as a setter and outside hitter, respectively. But, coincidentally, neither player fell in love with the sport of volleyball at first sight.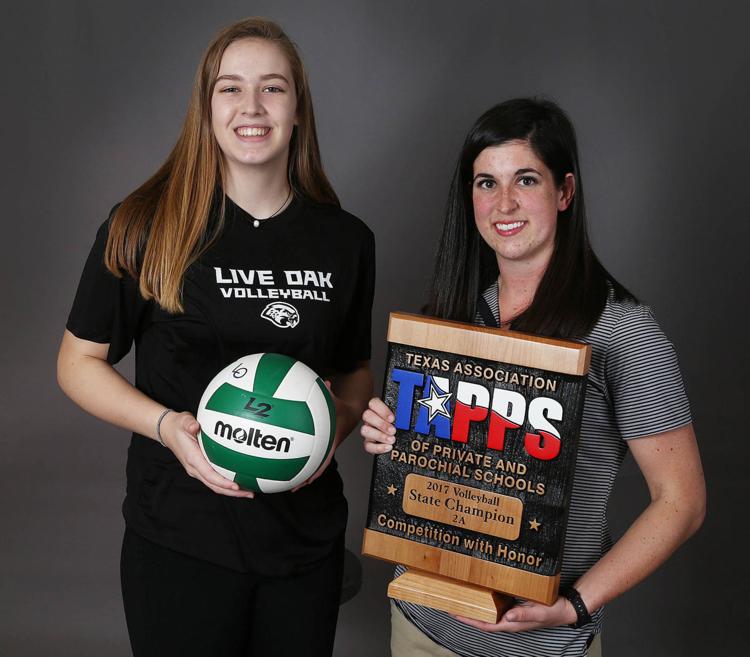 When Keith was in junior high, she attended Midway, and had no real interest in joining the volleyball team. She considered the game kind of slow and boring, and was more into basketball. But a conversation (or two) with her mother convinced Bailey to give volleyball a shot.
Good call. Keith's affinity for the game grew as the speed and strategy increased. And, speaking of speed, few players in the state launched the ball over the net with any more velocity than the Live Oak senior did this season. She topped the nation in MaxPreps' statistical leaders with 892 kills, which is believed to be a Central Texas record as well.
Live Oak coach Natalie Friesen said that her team's attempts to corral Keith's sizzling spikes in practice formed the Falcons into a much stronger defensive team.
"It helped us immensely," Friesen said. "Being able to learn to defend good players like Bailey ended up leading us to being able to defend other teams and run our offense."
Keith also whacked 148 service aces, delivered 367 digs, turned back 61 blocks and attacked the net with a .473 hitting percentage. Yet for all the 6-foot-2 athlete's myriad gifts, she set the tone for the Falcons with a vigorous work ethic that played out daily in practice.
When your best player is also your hardest worker, it's a dream for a coach.
"It just makes all the difference," Friesen said. "Because then the other players respect her and instead of fighting against one another, they're able to rally with her."
Keith has signed to play volleyball for Air Force, and is eager to take flight on the next chapter of her life. But she is also trying to soak up special moments with her Live Oak teammates, who became lifelong friends. To Keith, the bond they formed was as significant as the trophy they raised.
"That was probably even at the same level of importance, in my mind, as winning," Keith said. "Because the whole season, going to our banquet and reminiscing, I guess, was pretty sad. I'm excited for the future, but I'm also going to miss it a lot, miss the girls."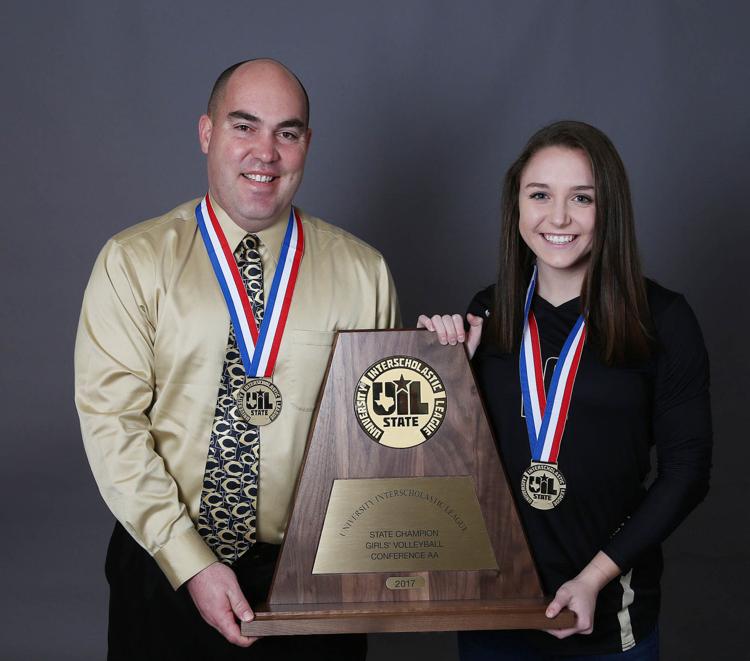 Like Keith, Crawford's Haley Vaughn didn't exactly picture herself as a volleyball player in her younger years. She spent more time on the soccer pitch, and remembers attending a volleyball clinic when she was an elementary student living in Georgia and just hating it.
"I remember sitting on the wall in third grade saying, 'This hurts my arms. I don't like this,'" Vaughn said. "It's kind of funny how I'm a setter now."
Things change. Vaughn's opinion about volleyball evolved, as she toiled away in the gym, working to get better. Crawford coach Jeff Coker said he could spot Vaughn's willingness to grind away even when she was just getting started in the Lady Pirate program as a seventh grader six years ago.
"I've noticed it in her for a long time, and it just seems like each year she always works to just do more and more. (I'm) her bonus dad as a coach, so she gets it and understands that it requires work to be great," Coker said. It's been in her, instilled in her with her parents. She's gotten better and better. She came back every year better than she was the last year."
Vaughn stepped into the varsity's starting setter role as a freshman in 2014, and has been a fixture in the middle of Crawford's attack ever since. Extremely intelligent at where to send the ball, Vaughn distributed 1,616 assists for the Lady Pirates this season, fourth nationally. But the 5-foot-6 senior also contributed in all manner of other ways, tallying 167 kills, 122 aces and 299 digs.
None of those numbers mattered any more to Vaughn than the 46 wins Crawford was able to amass, specifically the last one of the year, over Iola, which produced the program's long-awaited first state championship.
"I remember the day we got back, the day after we won," said Vaughn, who won regional tournament and state tournament MVP honors. "We all got recognized at the pep rally. We walked in and everyone cheered, and it finally set in, 'We won state. We brought it home.' It was a really sweet moment. My mom was there, my stepdad was there, they were crying, I started crying. It was really cool."
Vaughn will play at Angelo State next year, as she seeks to form connections with a whole new set of teammates. She's excited about the opportunity while simultaneously wistful at the thought of leaving her Lady Pirate sisters.
"I think we just had a lot of fun. I love all the girls on our team," Vaughn said. "It was fun to excel with people you really like."
Co-Coaches of the Year: Natalie Friesen, Live Oak Jeff Coker, Crawford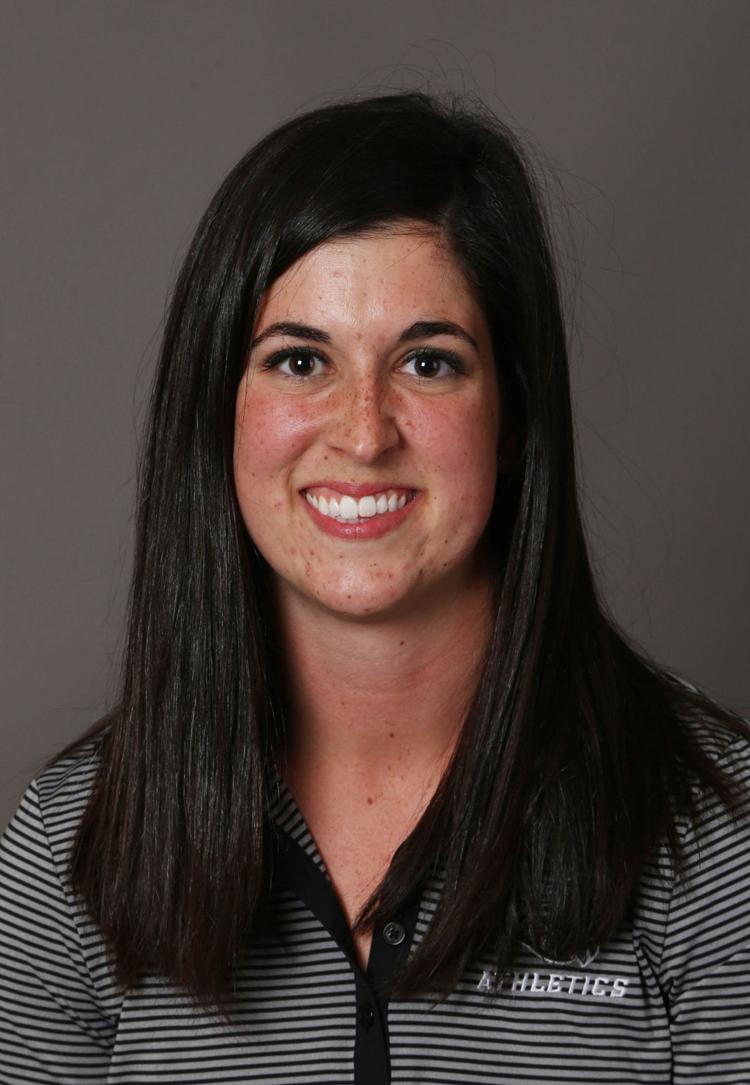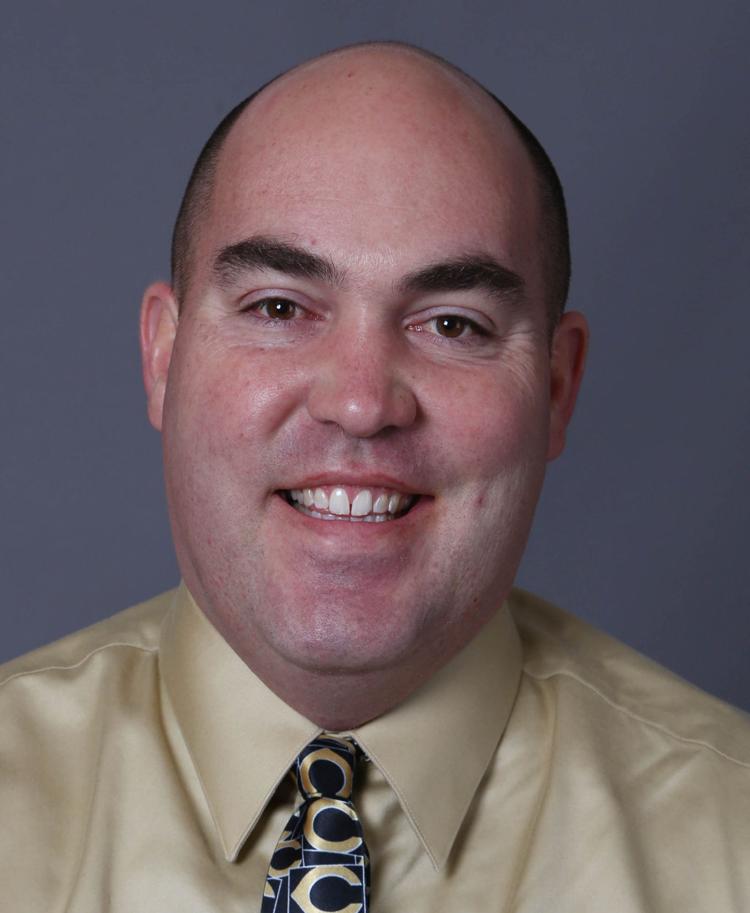 Before you can win the big one, sometimes you've got to lose some big ones.
Live Oak's fire to this year's TAPPS 2A state title was ignited out of the ashes of last year's state final loss to Lubbock All Saints. "A lack of motivation was never an issue," Live Oak coach Natalie Friesen said.
For the Crawford Lady Pirates, getting over the state championship hump required taking some early-season lumps. Crawford coach Jeff Coker scheduled ambitiously, signing his team up for a Mansfield tournament where they would face several Class 5A and 6A powers.
"So when we played some of those better teams in the playoffs we were able to deal with that and we weren't scared of that," Coker said. "We were like, 'Well, it's just one big, gigantic hitter instead of three coming at us.'"
The direction that Coker and Friesen showed in spurring their programs to breakthrough state championships led them to yet another victory — as co-winners of the Super Centex Coach of the Year honor.
Coker has presided over one of the top programs in Central Texas for the past 12 years. His teams play with precision and passion, because he shows his players that he cares, said senior setter Haley Vaughn.
"It's not that we're learning just volleyball," Vaughn said. "We're learning how to be good people in our communities. He's an awesome coach. He's been my coach for the past six years, all through junior high and high school, and I'm really going to miss him."
Live Oak star Bailey Keith feels the same way about Friesen. Keith said that the Falcons coach showed a unique understanding of when to give her players a pat on the back and when to provide a kick in the rear.
"She's really good at encouraging, but still being really intense and in the moment at the same time," Keith said. "When we need to buckle down, she tells us that it's time. It's time to turn it around and get going. But also, you know when you do something well or you do something she's told you to do, and you've done it for your team, you'll get a high five, you'll get a pat on the back and encouragement."
Other Central Texas coaches who were considered for the Super Centex honor were Blum's Lauren McPherson, who guided her team to within a victory of the Class 1A state title, and Wortham's DeAnna Whaley, whose Lady Bulldogs swept their way through district play and won 30 matches before running into Crawford in the playoffs.
Newcomer of the Year: Kynlee Bartosh, Lorena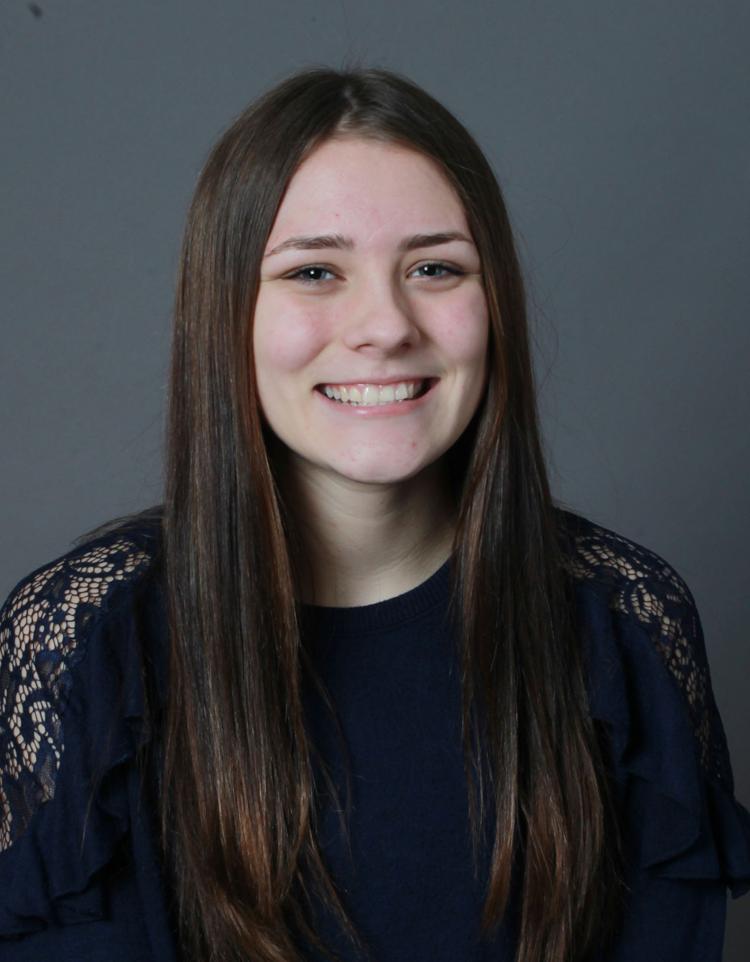 Not every transition to the varsity is a smooth one. It wasn't necessarily seamless for Lorena sophomore Kynlee Bartosh.
But you don't avoid the highway just because the on-ramp is a little bumpy.
"Kynlee is a tough kid," Lorena coach Kari Sowders said, "She has the mindset that she's not going to be fazed by adversity. She had a lot riding on her shoulders this year, and she went through some adversity, still made some young mistakes, but she always worked on her game to get better."
Ultimately, Bartosh's toughness and tenacity in her first season for the Lady Leopards helped her win Super Centex Newcomer of the Year honors.
Last year, Bartosh played on the freshman team, as Lorena was well-established at setter with Super Centex standout Ashlyn Sorrells. But with Sorrells having graduated, the setter job needed filling, and Bartosh stepped up and put her own spin on it. She dealt out 902 assists and 26 service aces while helping to continue Lorena's recent legacy as volleyball queens of their district.
Bartosh grew up around the game, as her mother Stacy is a former coach at Grandview and currently serves as Sowders' assistant. But Kynlee still had to carve out her own identity with her Lady Leopard teammates this year.
"We were all different ages, and there were a lot of new people on the team," Bartosh said. "Our first time playing together, it was really team camp. They just kind of welcomed me. It was kind of odd, since I'd never really talked to the older girls. They were really nice to me."
Bartosh hopes to return the favor, as she said that the area of "making others better" is where she wants to improve the most the next couple of seasons.
"She's still got a lot of learning to do," Sowders said. "But she definitely knows how to fight through adversity, and not expect anything to be handed to her."
---
2017 Super Centex Volleyball Team
Co-Players of the Year: Haley Vaughn, Crawford; and Bailey Keith, Live Oak
Newcomer of the Year: Kynlee Bartosh, Lorena
Co-Coaches of the Year: Jeff Coker, Crawford; and Natalie Friesen, Live Oak

FIRST TEAM

Pos
Player
Ht
Cl
School
Stats
S
Haley Vaughn
5-6
Sr
Crawford
1,616 ast
S
Rebekah Curry
5-5
Jr
Live Oak
1,227 ast
S
Reese Rhodes
6-0
So
Midway
328 kills
MB
Gentrye Munden
5-8
Sr
Blum
602 kills
MB
Morgan Claxton
5-11
Sr
Crawford
468 kills
MB
Kayla Lansford
5-11
Sr
Wortham
362 kills
OH
Bailey Keith
6-2
Sr
Live Oak
892 kills
OH
Anne Williams
5-11
So
Crawford
449 digs
OH
Kennady Childers
6-0
Sr
Midway
305 kills
OH
Kaegan Walker
5-10
Jr
Robinson
566 kills
OH
Mia Pokluda
5-9
Sr
West
310 kills
L
Mackenzie Smith
5-5
Jr
Lorena
647 digs
L
Camille Ward
5-2
Jr
Crawford
423 digs

SECOND TEAM

Pos
Player
Ht
Cl
School
Stats
S
Madison Rohre
5-5
Sr
Midway
723 assists
S
Kim McNew
5-8
Jr
Robinson
1,162 ast
S
Angel Martinez
5-3
Sr
Troy
40 ast/set
MB
Elicia Jackson
5-10
Sr
Belton
142 blocks
MB
Haven Harney
5-9
Jr
China Spring
326 kills
MB
Aaryn Scires
6-1
Jr
Fairfield
15 kills/match
MB
Sage Carson
5-9
Jr
Gatesville
12.3 kills/match
MB
Jaylah Good
6-1
Jr
Moody
250 kills
MB
Terlingua Dutschmann
5-7
Sr
Valley Mills
582 digs
MB
Kendee Hilliard
5-11
Jr
Vanguard
86 blocks
OH
McKenzie Tuyo
5-8
Jr
Lorena
361 kills
DS
Peyton Elmore
5-6
So
Crawford
100 aces
L
Taylor Strain
5-5
So
Robinson
629 digs
L
Kathryn Baker
5-5
Jr
Live Oak
66 aces

Honorable mention

Emily Holder, Kelsey Surovik, Madison Ward and Kale Kincannon, Belton; Hannah Shields, Payton Miller, Mattie Rosenboom and Emma Rodriguez, Blum; Camryn Bevins, China Spring; Baylee Griffith, Crawford; Braden Bossier, Katie Henrichs and Carrington Roberts, Fairfield; Sydney Woods and Kinsley Fuller, Frost; Carlee Duncan, Gatesville; Leah Stephenson and Louisa Schorlemer, Live Oak; Emery Judkins, Midway; Liz Perkins and Canyon Hughes, Moody; Brooke Ashcraft and Kamryn Plemons, Robinson; Alexandra Minor, Ashley Stermer and Erakah Easley, Rosebud-Lott; Molly Tomlin and Alexis Tippitt, Troy; Shelby Fisk, Valley Mills; Carlyn Mattson and Rachel Merchant, Vanguard; Macie Polansky, Claire Simmons and Hallie King, West
---
First-team profiles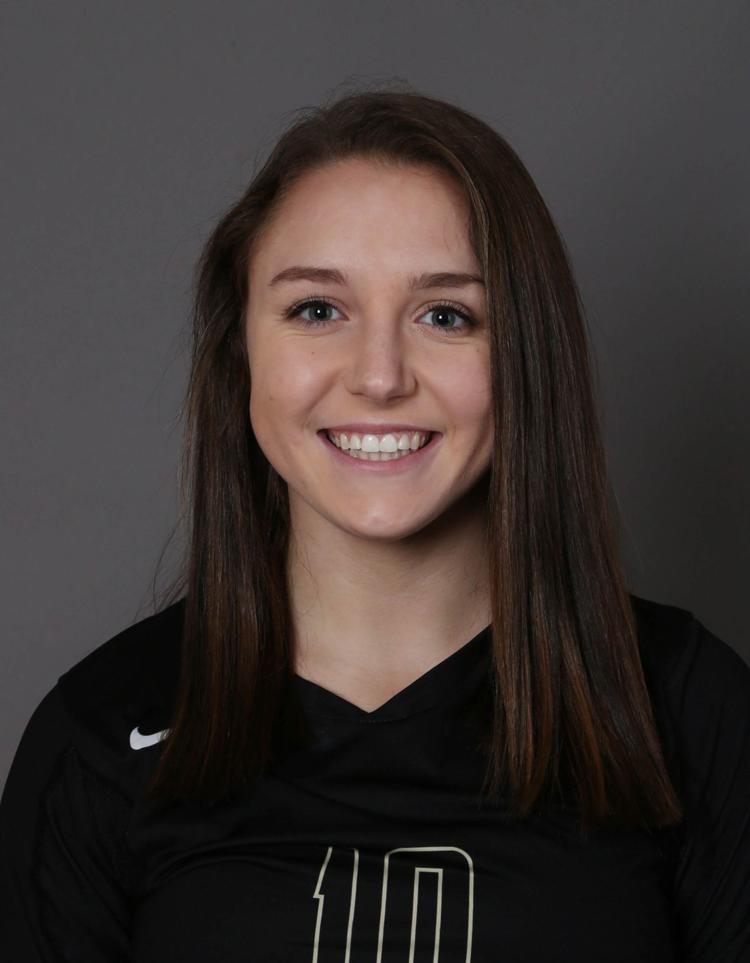 State tourney MVP, Angelo State signee spurred Lady Pirates to first state title with myriad contributions.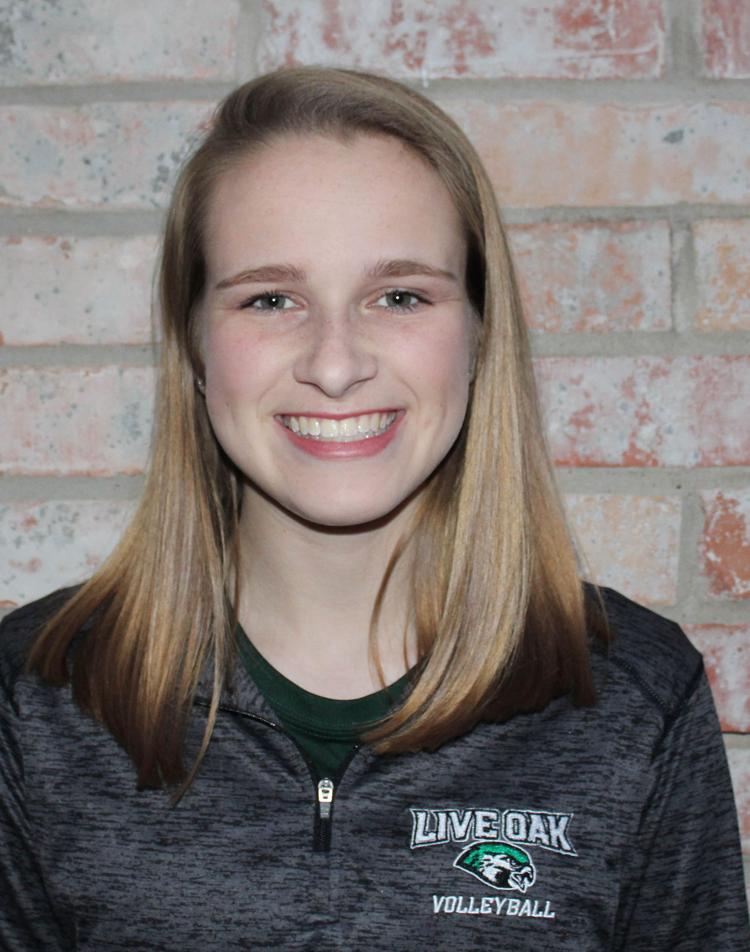 All-state setter for TAPPS champs delivered 1,227 assists, 205 digs for Lady Falcons.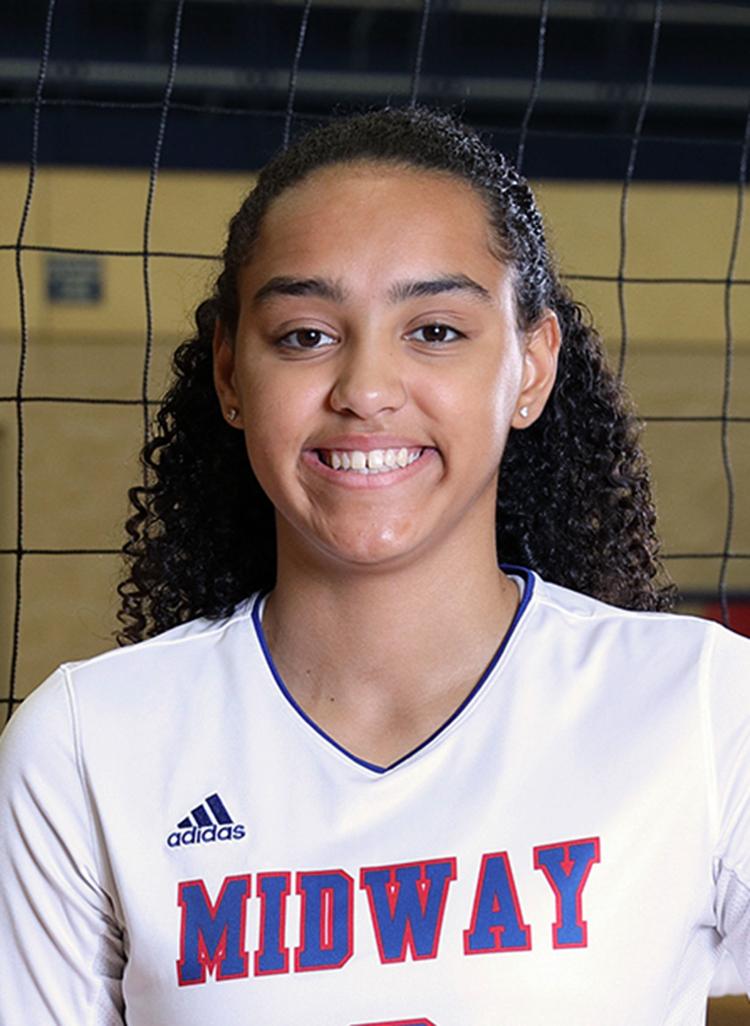 8-6A setter of year was adept at dishing assists (770) or dialing up her own number (328 kills).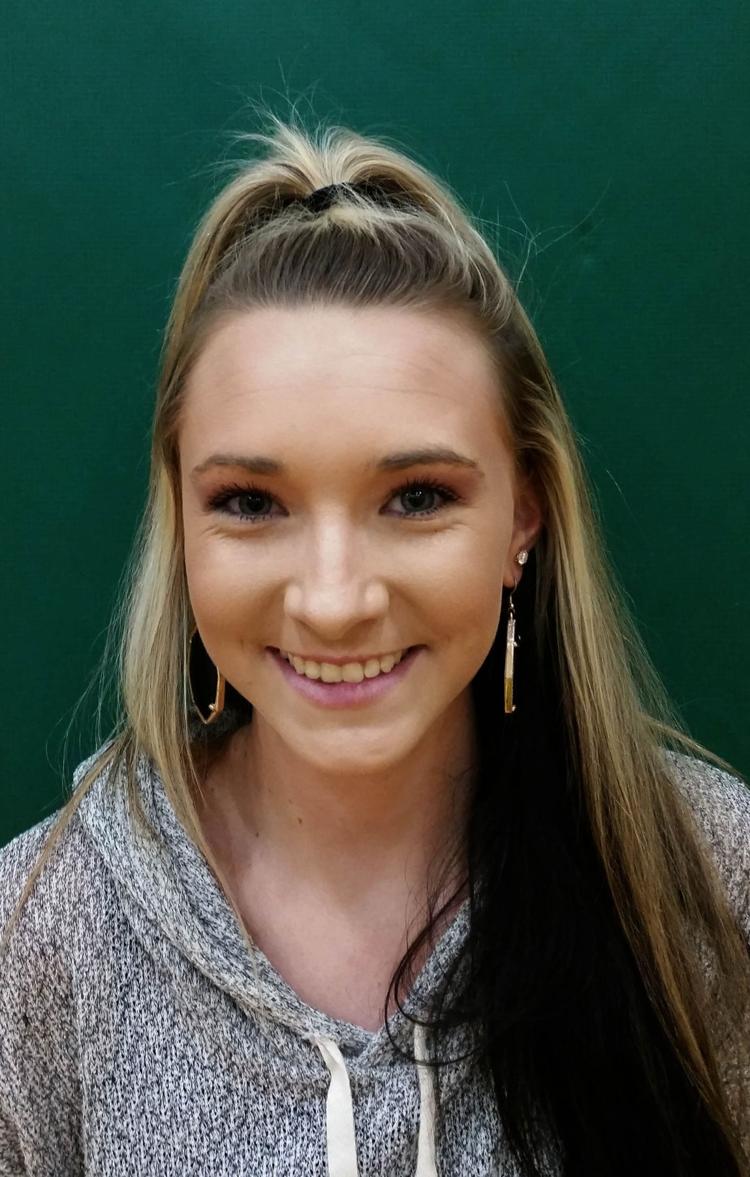 Repeat first teamer blasted Blum to first-ever state final behind 602 kills, 89 blocks.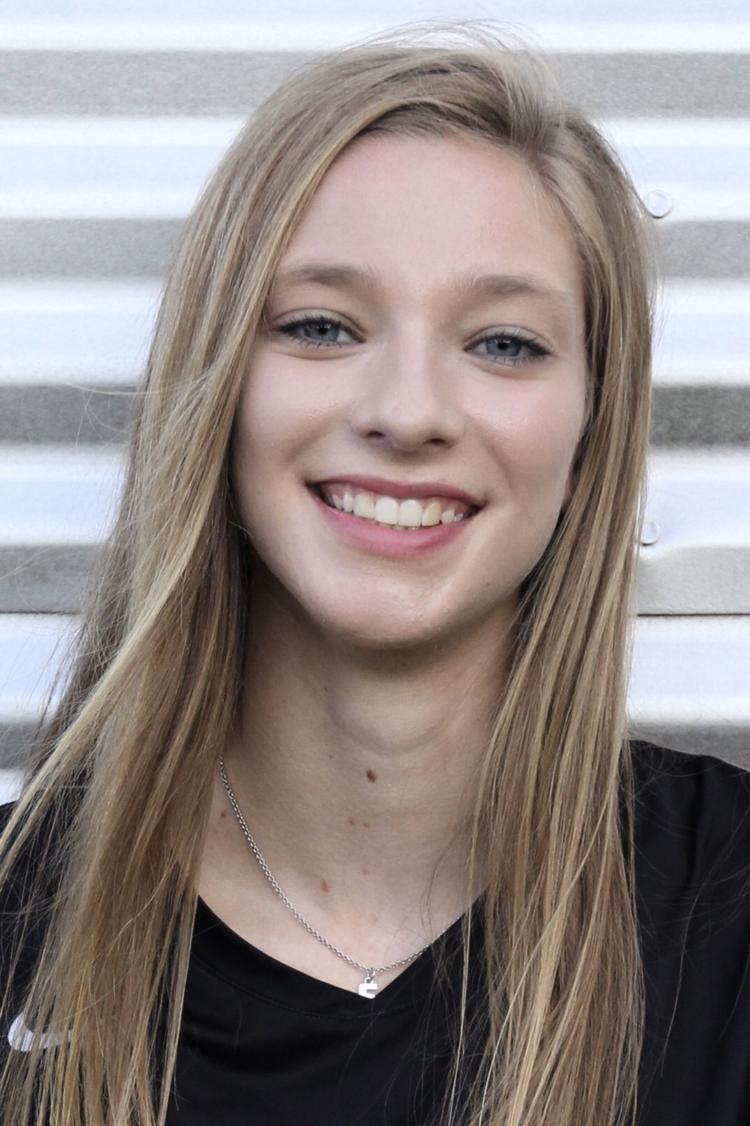 13-2A co-offensive MVP powered team-high 468 kills for 2A state champion Lady Pirates.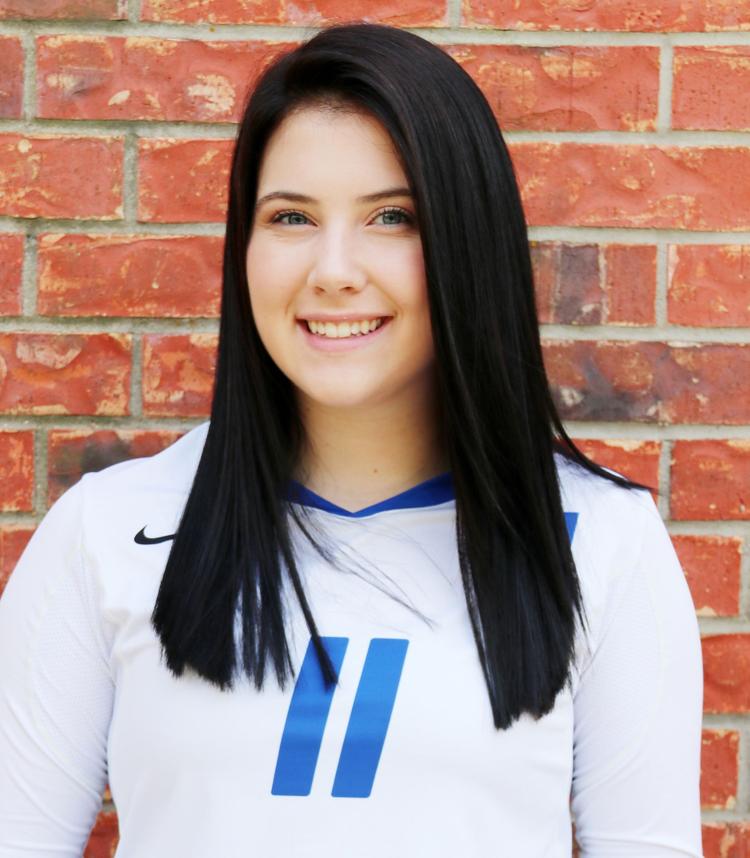 14-2A MVP proved solid for 30-win Lady Bulldogs, producing 362 kills and 89 service aces.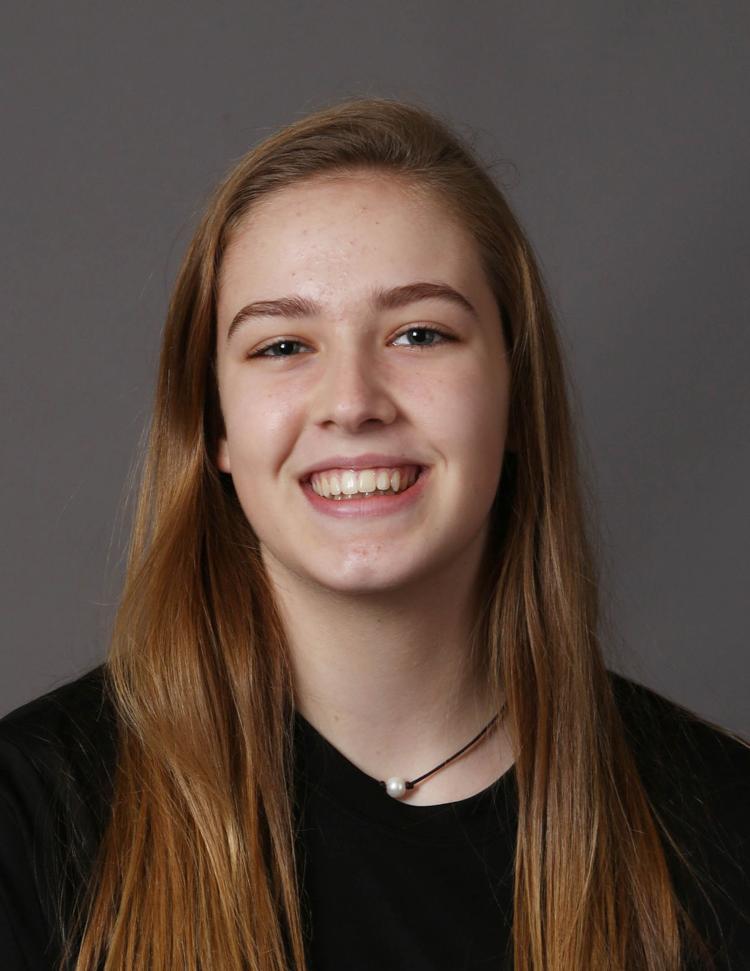 Three-time all-state force led nation in kills with 892 while guiding Live Oak to state title.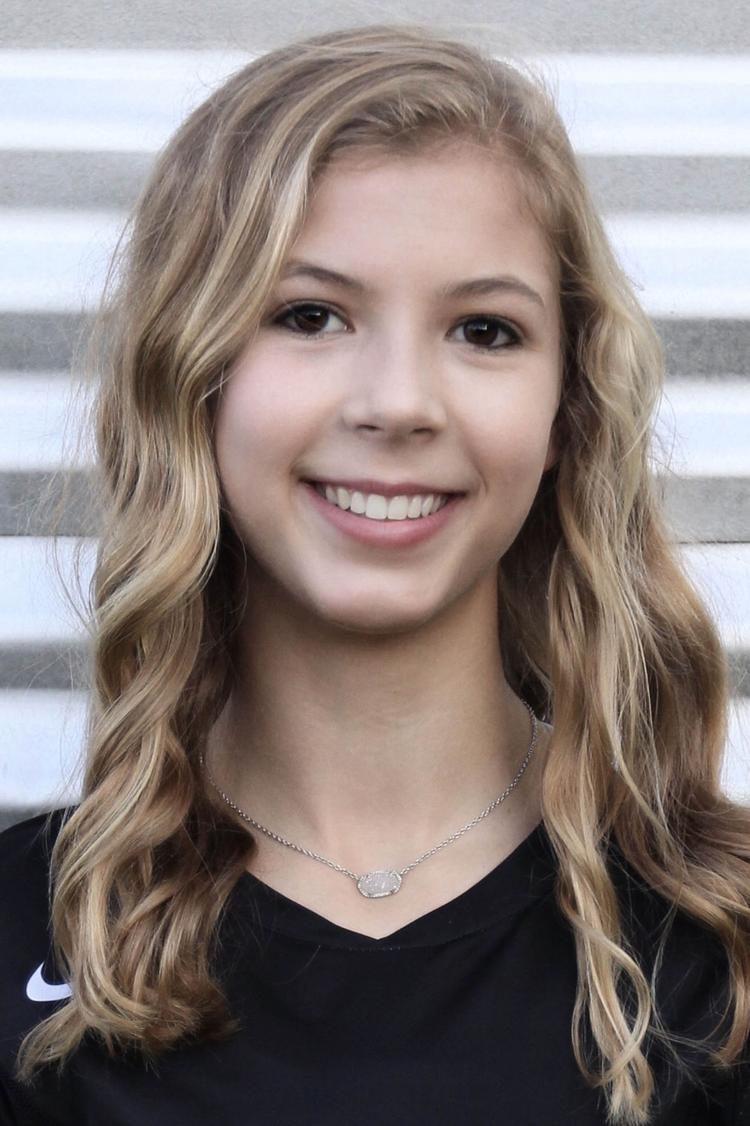 Versatile all-state performer showed steady hand on back row (449 digs) or flying to net (372 kills).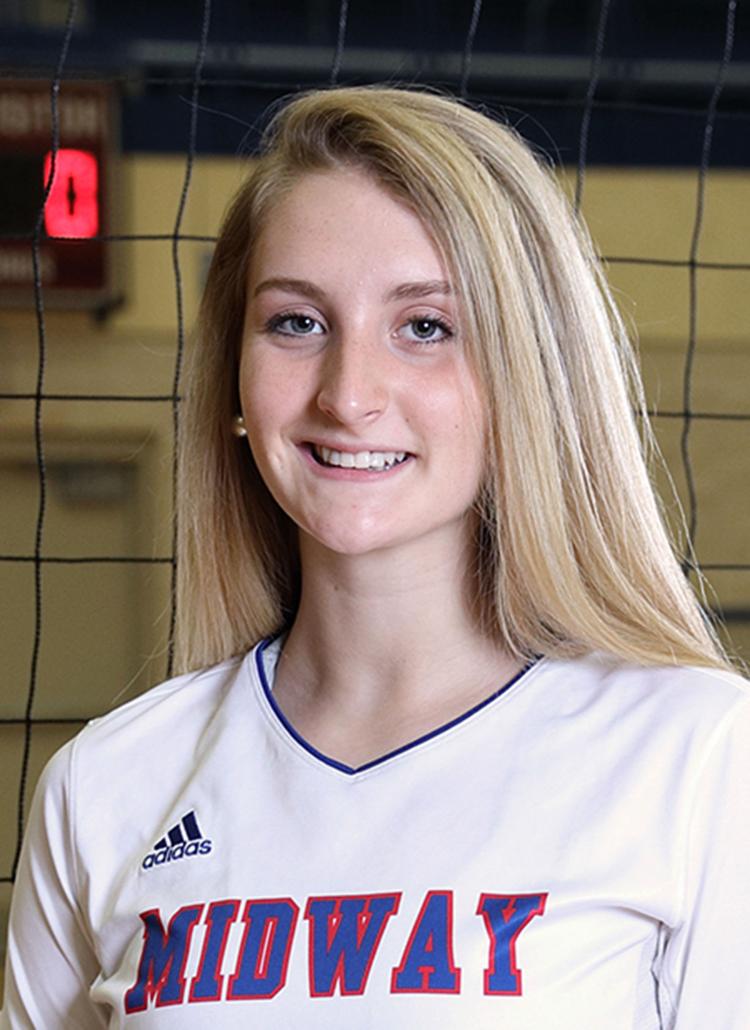 8-6A hitter MVP ascended into breakout star for Pantherettes, ripping 305 kills while hitting .320.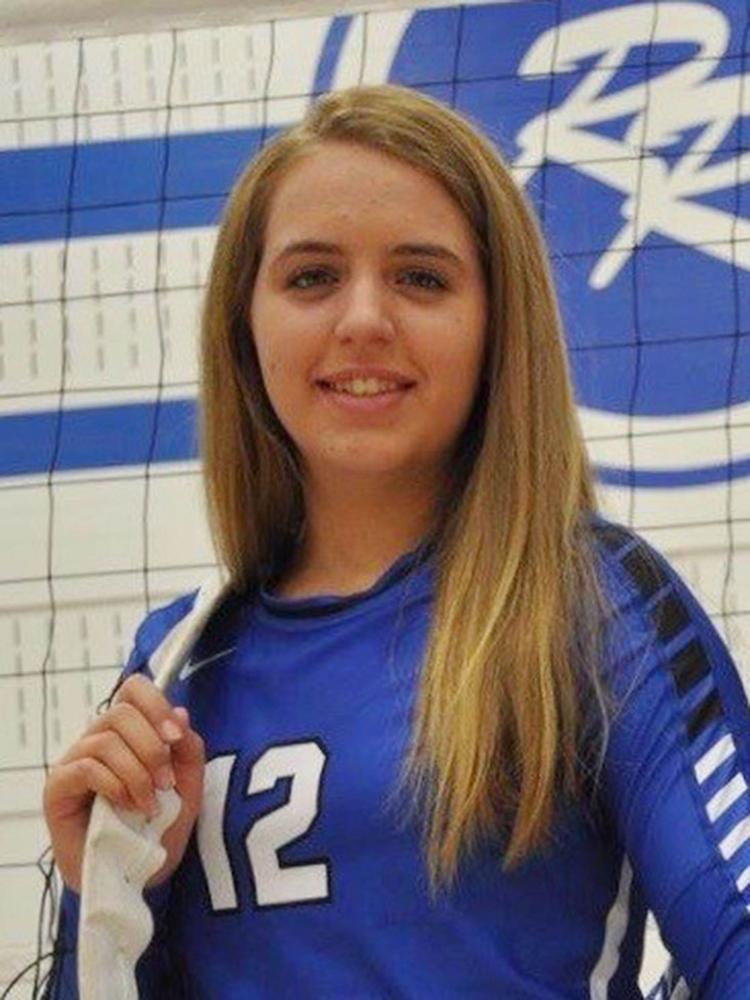 Hard-hitting Rocket averaged more than 5 kills per set, and helped out defensively with 355 digs.
Hill College-bound hitter smacked team-leading 310 kills, never lost a district game in her career.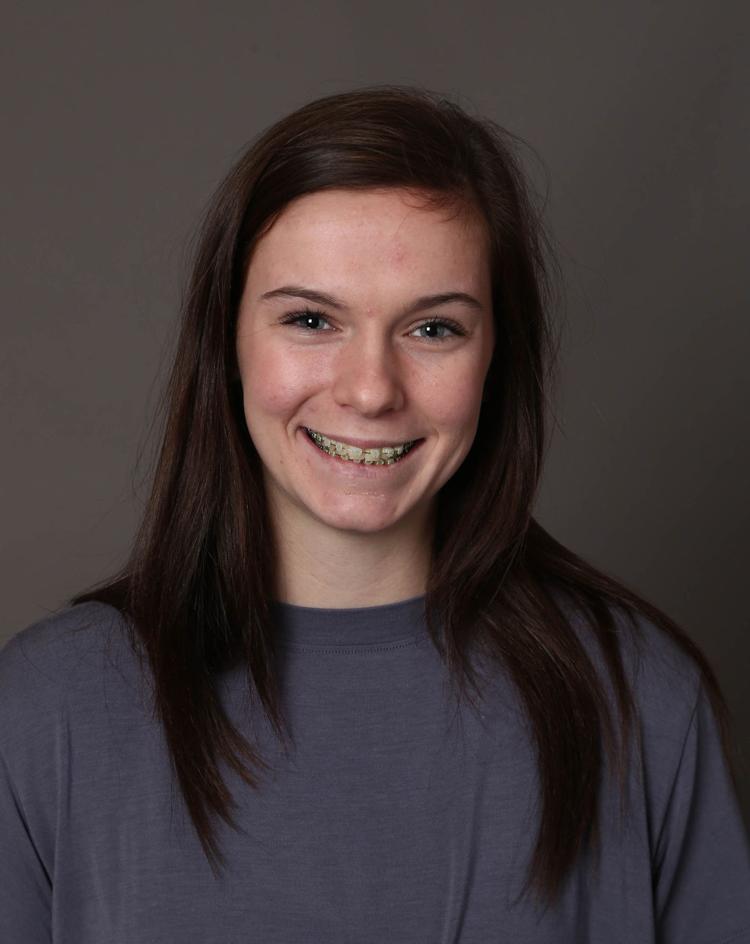 Libero topped Central Texas in digs (647) while tagging 51 aces for district champion Lady Leopards.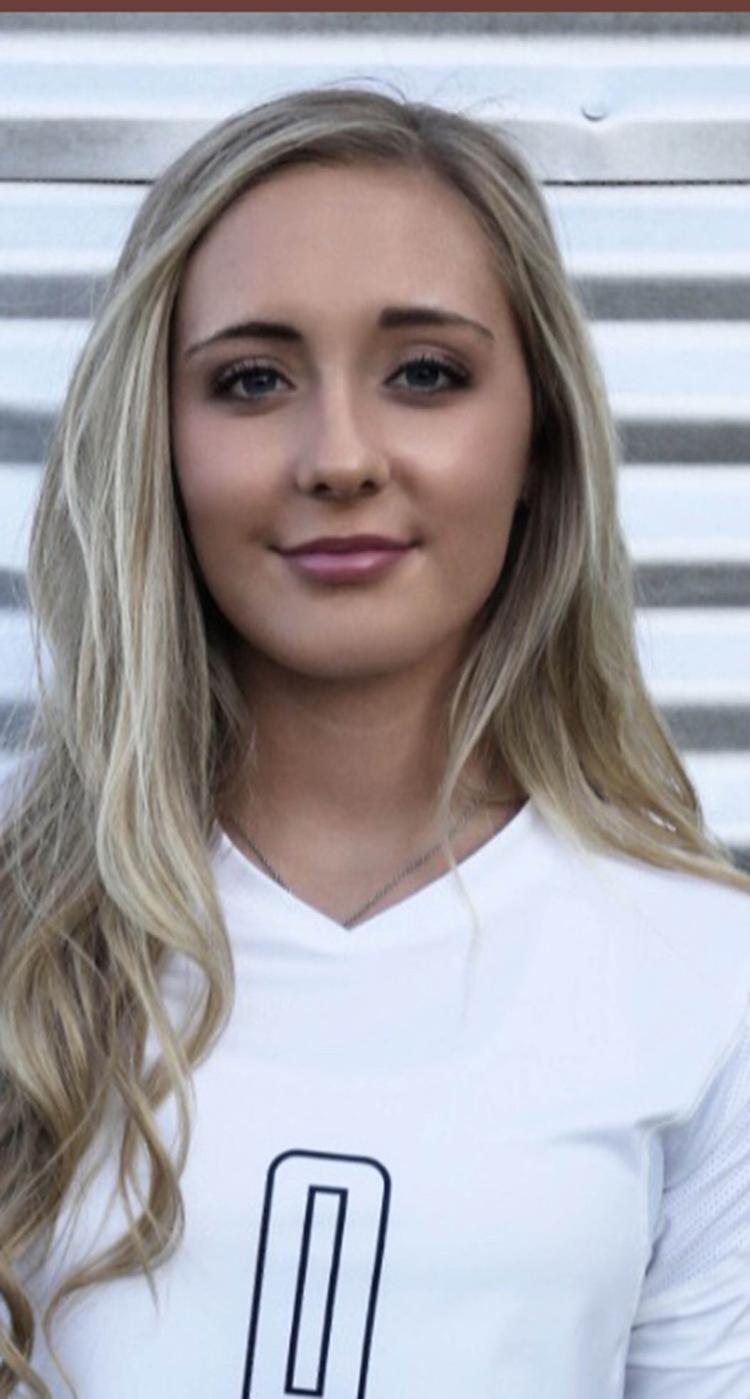 13-2A defensive MVP turned key for Pirate offense with her steady passing in serve-receive.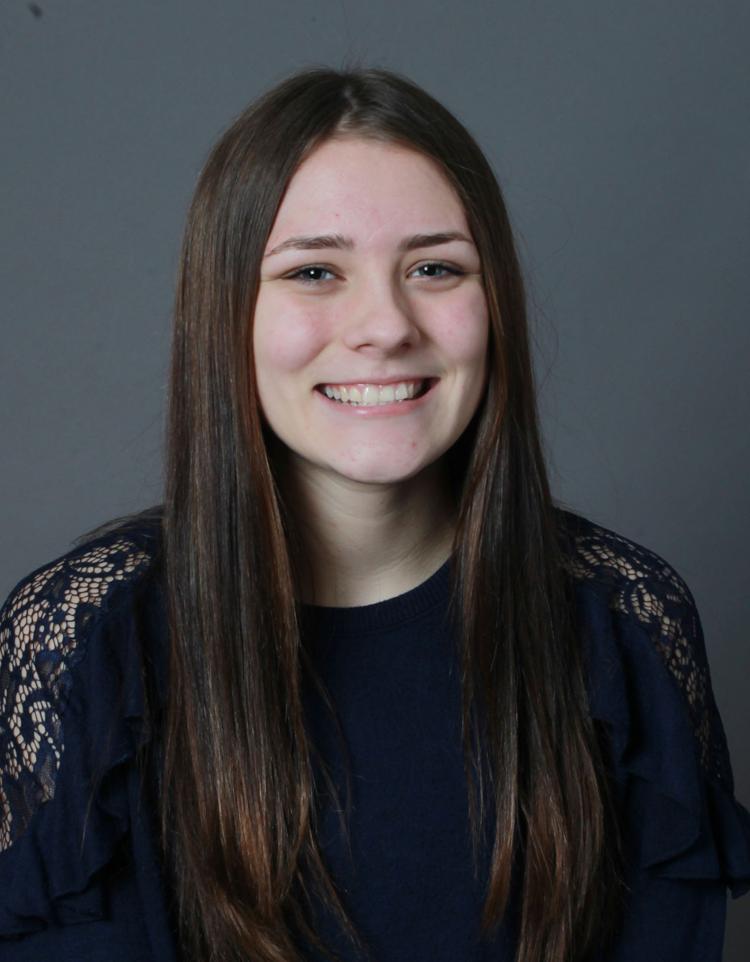 After spending last year on freshman team, setter made smooth transition, dishing out 902 assists.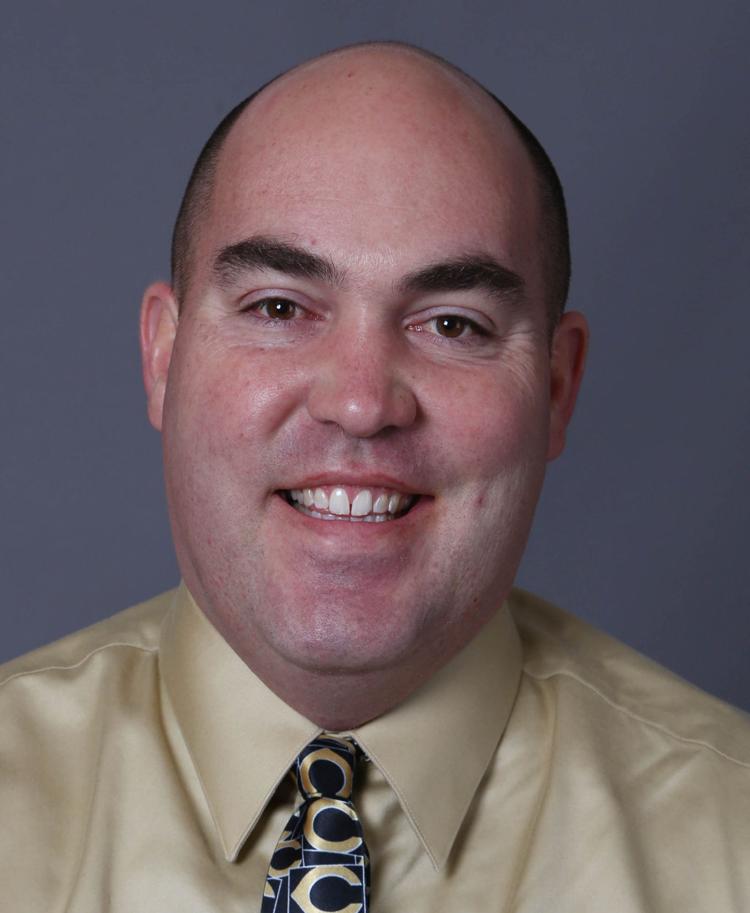 Two-time Super Centex Coach of Year navigated Lady Pirates through ambitious schedule to first title.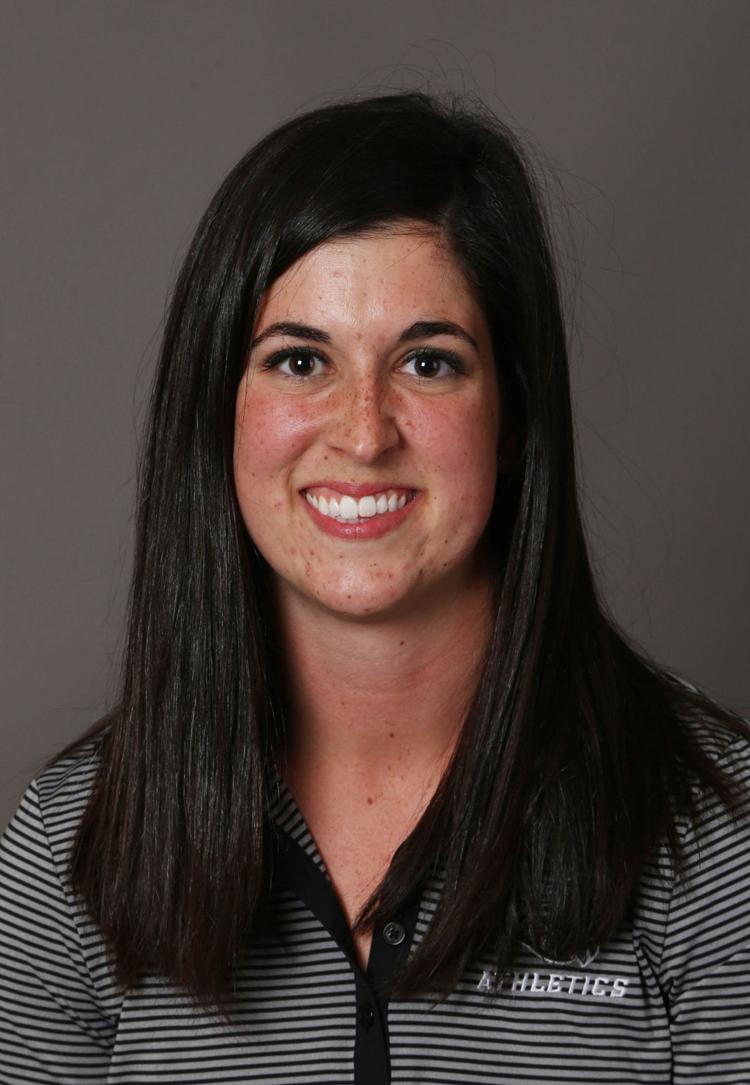 After falling in TAPPS state final in 2016, Friesen directed Lady Falcons to 33 wins, first state crown.