Lorena, Texas, isn't the largest metropolis in the world by any stretch. Roughly 1,700 people live within the city limits – hard-working, passionate, competitive people.
For Rachel Williams, Lorena is home. And it doesn't matter that it's not Dallas or Houston, because her talent to spin a softball has taken her to many a big city around the state and the country.
Williams took up the game of softball at age 5, and a few years later she joined her first select team. Since that time, the sport has consumed much of her life, as much of her daily ritual as brushing her teeth.
"It's year-round. It never stops," said Williams, who left Central Texas on Friday for a tournament in Kansas.
Through her travels on the diamond, the world has opened for Williams. Her circle of friends has expanded exponentially with each passing tournament.
"You can just walk into a ballpark now and know somebody from every team," Williams said. "It's crazy how many people you get to know over the years."
Of course, her tightest network of friends are those teammates at Lorena. With Williams controlling the circle as the team's ace pitcher and that pack of pals holding down her back, the Lady Leopards put together the deepest playoff run of any team in the Centex area. They reached the Region III-4A final and took Liberty Hill to the limit before falling in the third game of their series, just a win shy of Austin.
For her firm and often dominant grasp of the game, the Tribune-Herald has selected Williams as the Player of the Year on the 23rd annual Super Centex team. She's the first Lorena player to earn that designation.
So much of softball's focus fixates on that center of attention in the middle of the infield. Lorena coach Steve Dolezel said that when you're blessed with an exceptional pitcher like Williams, it puts you in prime position to win every time out.
"We always knew we wanted to play good defense, to be able to catch balls and turn them into outs, and we wanted good pitching," Dolezel said. "With Rachel pitching it, we knew we always had a chance. Even if we didn't score right away, we figured eventually we'd break through and find a way. … Rachel kept us in every game."
Williams recorded a 25-6 record with a 1.02 ERA for Lorena while sending 181 opposing hitters slinking back to the dugout after a strikeout.
Dolezel said that Williams isn't a rah-rah type of person with a boisterous personality. She stays level-headed most of the time. Even when the game (or the temperature) becomes heated, she remains cool. That helps her provide a steadying influence on the team.
"I know I'm kind of in control of the game and I determine how they hit and what they do, stuff like that," Williams said. "I'm always in the middle, so I can help bring people up if they're down. I can help tone things down or bring things up."
Williams also doubled as a reliable slugger in the middle of Lorena's batting order, generating a .340 average with 35 RBIs.
But even more than the riseballs that batters couldn't catch up with or the rising doubles that sailed over opposing outfielders' heads, Williams will remember the way Lorena came together like a sisterhood this season.
"I think we all love the game. We know when we get on the field we all have to be close," she said. "And we're close on and off the field, and that helps a lot. When we see each other in the halls, when we have classes together, we always stop and say something."
Lorena graduated just two seniors from the 2017 team, and Williams will be back for another run next year before moves on to play college softball at Tarleton State. Given what's coming back, Williams expects that Lorena should make another deep playoff trek in 2018.
Who knows? Maybe her busy travel schedule will take her to Austin.
"Next year we should be as good, if not better. We were young this year," Williams said. "Next year we'll have four seniors. I think we should do all right, and hopefully people will know we're not the underdogs next year. Hopefully we made our statement this year."
COACH OF THE YEAR: BRAD KENNEDY, REICHER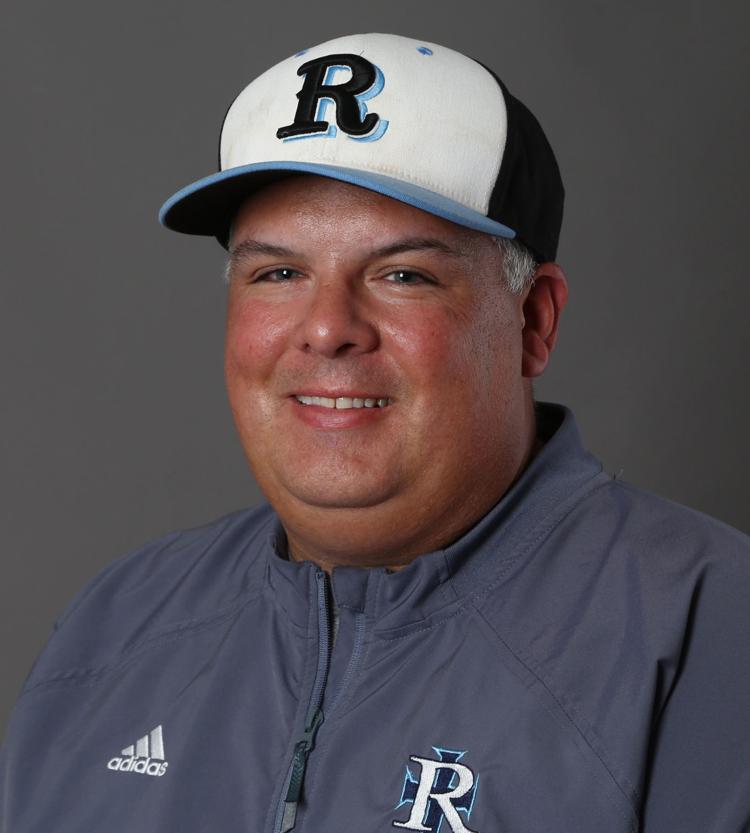 The transition from old coach to new coach can be a bumpy one. Brad Kennedy knew that when he took Reicher's head softball coaching position prior to the 2017 season.
But the on-ramp proved more perilous and fraught with potholes than most. Reicher's previous coach, well-liked by her players, had run afoul of TAPPS rules and had been relieved on her duties. So Kennedy, who came over after serving as an assistant coach at West, found himself on rocky ground.
"They were really attached to (the previous coach)," Kennedy said. "When that happened, that broke all their hearts and it was difficult to say the least."
Kennedy also brought in a series of new, rigorous workouts that he'd helped develop while working under Guyla Smith at West. He also demanded a sense of accountability from the Lady Cougar players.
It could have gone all wrong. Instead, it worked out so, so right.
In his debut year as the Reicher coach, Kennedy navigated the Lady Cougars to a TAPPS Division III state championship, the proud program's first since 2014. For his sage leadership, Kennedy is the Tribune-Herald's Super Centex Coach of the Year.
Kennedy said the state championship mindset was born out of the team's opening day of practice.
"That's what I told them the very first day I walked in, I said, 'You're going to get it in your mind that we're going to win a state championship. You have to go in with that mentality," he said. "If you don't have that mentality, there's the door. Because you have to know, you should have won it the year before.'"
Kennedy knew that Reicher featured several talented players. He'd seen that in past meetings with the Lady Cougars. Early this year they fared well in some nondistrict losses to tough UIL, then stomped their way past their overmatched TAPPS district foes. So the coach wasn't exactly sure just how good a team he had on his hands.
Then came a 10-0 victory over Lubbock Christian in the team's first playoff game, and Kennedy knew.
" I knew they were a good team, and we smoked them," Kennedy said. "I was like, 'OK, now we're ready.'"
Reicher was more than ready. The Lady Cougars moved on to the state title game, where they encountered a rugged opponent in Schertz John Paul, winner of the past two state titles. But with a mix of moxie and sound strategy – Reicher pitcher Maddy Gonzales didn't give John Paul's top hitters anything to hit – the Lady Cougars pulled out a 3-2 title-clinching win.
Kennedy is moving on to a job at China Spring next year, as Reicher didn't have a history teaching position available, his field of expertise. But he's grateful for his season of growth – and ultimately jubilation – with the Lady Cougars.
"I give those girls all the credit in the world," Kennedy said. "I did very little to be honest with you, besides keep them from killing each other. I felt like I was a psychologist or Dr. Phil half the time."
NEWCOMER OF THE YEAR: KYLA MACH, CRAWFORD
Kyla Mach's very first select softball team was dubbed the Crawford Crushers.
Fitting, because she's been crushing the ball ever since.
Called a "difference-maker" by her coach Kirk Allen, Mach put together a freshman season for the ages this season for the Crawford Lady Pirates. At the plate, she mashed a school-record 73 RBIs to go with a .653 batting average, 56 runs scored, 24 doubles, eight triples and 11 home runs. In the circle, she proved no less imposing, recording a 14-1 record with a 1.15 ERA and 112 strikeouts.
From beginning to end – Mach blasted a grand slam home run in her final at-bat of the year – she dominated like few rookies are able. She was an easy choice as the Tribune-Herald's Super Centex Newcomer of the Year.
And yet the season didn't end as anyone on the Crawford roster intended.
In a frightening turn of events, Mach's season was cut short by an injury she never could have seen coming. In the team's playoff series against Valley View, she was standing in the dugout with her back to the field, in the process of grabbing her batting helmet to prepare to hit, when an errant warmup throw from the infield struck her in the back of the head.
Mach suffered a concussion, hemotoma and a hairline fracture of her skull. Not only was Mach blind to the ball's arrival, but most of Crawford's fans, including her parents, weren't aware that anything was amiss until the Lady Pirate players began screaming and yelling.
"I saw the girls run out of the dugout and we're country people, I said, 'There must be a wasp nest in there,'" said Azure Mach, Kyla's mother. "Seconds later people are screaming at me, 'It's Kyla! It's Kyla!'"
So began a terrifying night in the hospital that included five separate scans of Mach's brain. Crawford's distraught teammates and friends could do nothing but pray.
When Mach first began playing select softball, she boldly informed her coach that she wouldn't be able to play on Wednesday nights due to church. And she believes it's because of her faith that God spared her from an even more serious injury.
"About a year ago I said, 'You're very blessed to be where you're at and still make the choices in this day and age that you've gotten to make,'" Azure Mach said. "She told me, 'It's because of those choices that I am where I am.' She really believes that she is the ballplayer that she is because she always put the Lord first, and I think that night he put her first because she has always put him first."
Of course, it still wasn't the way she would have scripted it. Crawford ended up losing to Valley View to close the season, and Mach still wishes she could have been able to play.
"I was mostly mad, because I knew I wasn't going to keep playing," Kyla said. "And I really wanted to be there with my team."
A little more than a week ago, she received some news that helped ease her angst. The latest brain scan showed no more problems. The doctors cleared her to begin playing softball again.
So she has returned to her select team, though she admits that it's been nerve-wracking. "Everything is a little different," she said.
But Mach can't wait for the 2018 season at Crawford, so she can take care of some unfinished business.
"I was hoping to go all the way to state and possibly win state, but that didn't happen," she said. "But that's OK. I still have three years."
Added her mother: "We're thinking something will come of this. It's not our first injury in life, so you overcome it."
---
2017 Super Centex Softball Team

Player of the Year: Rachel Williams, P, Lorena
Newcomer of the Year: Kyla Mach, P/3B, Crawford
Coach of the Year: Brad Kennedy, Reicher

FIRST TEAM

Pos
Player
Cl
Avg
RBI
School
C
Sophie Wideman
Jr
.454
51
Midway
C
Deazhia Medlock
Jr
.469
41
Mart
IF
Kiley Persons
Jr
.616
28
Teague
IF
Emeri Eubanks<fs/td>
Sr
.524
57
West
IF
Shelby Carter
So
.413
41
Robinson
IF
Joani Kohlscheen
Jr
.594
62
Crawford
OF
Jordyn Baugh
Sr
.505
41
Robinson
OF
Rhein Trochim
Sr
.425
19
Midway
OF
Ashley Guyton
Sr
.419
20
Lorena
UT
Kaitlyn Young
Sr
.511
39
Reicher
DH
Kinnidy Markum
Jr
.558
59
Crawford
 
Pitcher
Cl
W-L
ERA
K
School
 
Rachel Williams
Jr
27-6
1.02
181
Lorena
 
Maddy Gonzales
So
21-6
0.97
212
Reicher
 
Danielle Nors
Sr
22-4
1.24
266
West
 
Kali Chatham
Sr
15-6
3.25
129
Moody
 
Kyla Mach
Fr
14-1
1.15
112
Crawford

SECOND TEAM

Pos
Player
Cl
Avg
RBI
School
C
Kayley Hale
Jr
.480
30
Moody
C
Bethany Edwards
Jr
.539
45
Belton
IF
Jordan Generals
Sr
.365
31
Lorena
IF
Brittany Frillou
Sr
.623
27
Axtell
IF
Kristen Green
Sr
.406
24
Robinson
IF
Katie Guffey
Sr
.382
28
Reicher
OF
Mia Pokluda
Jr
.492
27
West
OF
Ashley Estrada
Sr
.392
20
University
OF
Haley Moore
Sr
.425
42
Midway
UT
Kennah Kennedy
Sr
.780
19
Frost
DH
Bailey Murphy
Sr
.523
36
Crawford
 
Pitcher
Cl
W-L
ERA
K
School
 
Jazmine Gendorf
So
17-7
0.71
42
Midway
 
Madison Cotton
So
18-8
2.06
89
Belton
 
Macie Reeves
So
N/A
1.90
58
China Spring
 
Kathryn Reed
Jr
11-4
2.47
128
Axtell
 
Cambree Aguirre
So
12-3
2.28
79
Crawford

Honorable Mention

Kennedy Kalka, Destiny Sanchez and Lexi Stanley, Axtell; Chloe MeGee, Bosqueville; Elisabeth Paul, Taylor Clark and Emma Tatsch, China Spring; Baylee Griffith, Crawford; Sydney Woods and Karlie Scott, Frost; Ashley Weatherford, Hamilton; Emma Tindell and Kaci Donaldson, Lorena; Camryn Collier, Aalyiah McCullen, Faith Fernandez and Dajia Davis, Midway; Ellena Munoz, Moody; Erin Young and Ana Watson, Reicher; Taylor Strain, Robinson; Arianna Perales, University; Cassie Pavlas and Julia Wernet, West
---
First-team profiles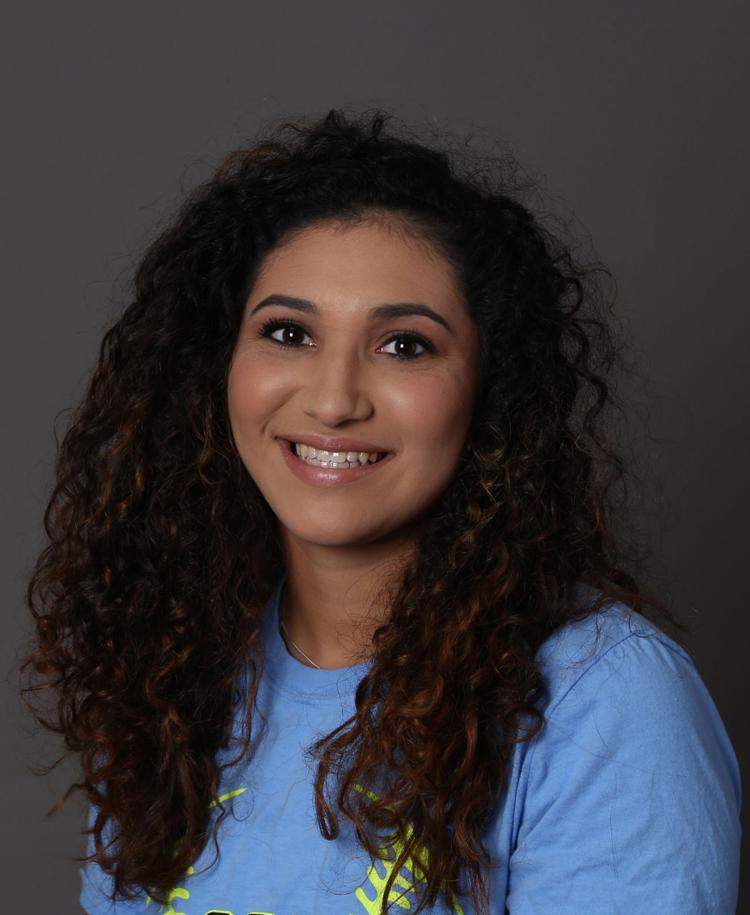 MADDY GONZALES
Ace racked up 21-6 record in circle, also smacked 7 HRs, 30 RBIs as a hitter for state champs.
SHELBY CARTER
Last year's Super Centex Newcomer of Year continued to rack up hits, 45 of them.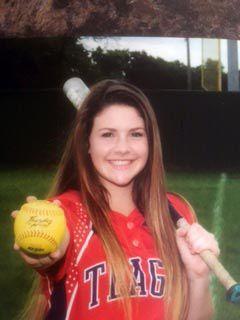 KILEY PERSONS
18-3A Off. MVP and Harvard commit didn't strike out or get thrown out on 37 stolen base tries.
SOPHIE WIDEMAN
TGCA all-star, UT-Tyler commit clubbed three of her team-best eight home runs in playoffs.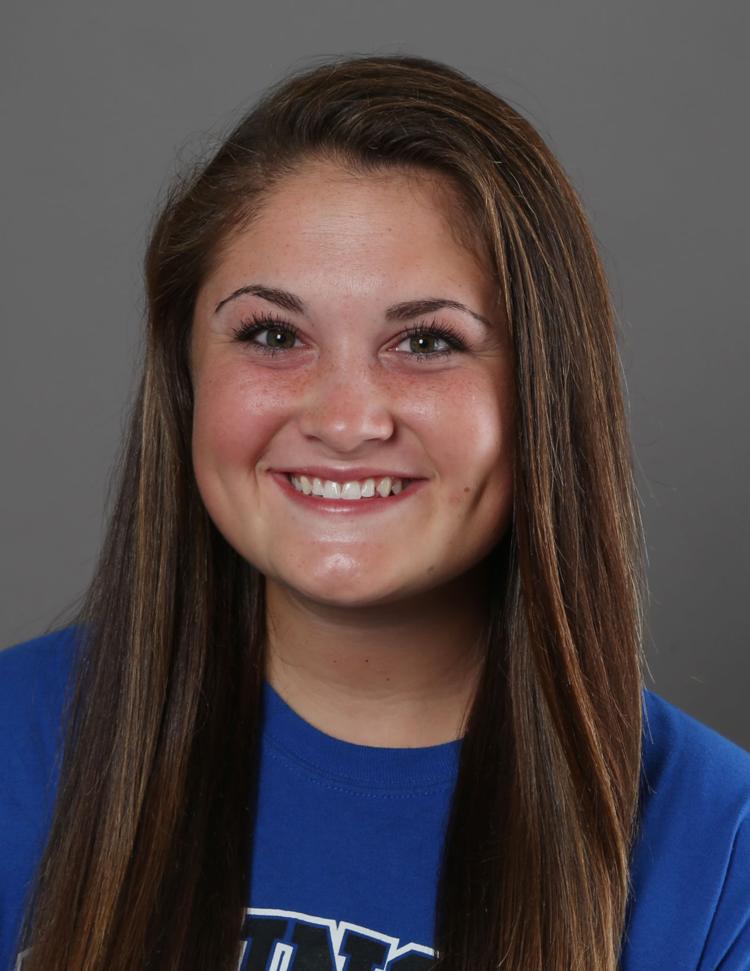 JORDYN BAUGH
Slugger lit up pitchers to tune of .505 average, 41 RBIs and committed no errors in the field.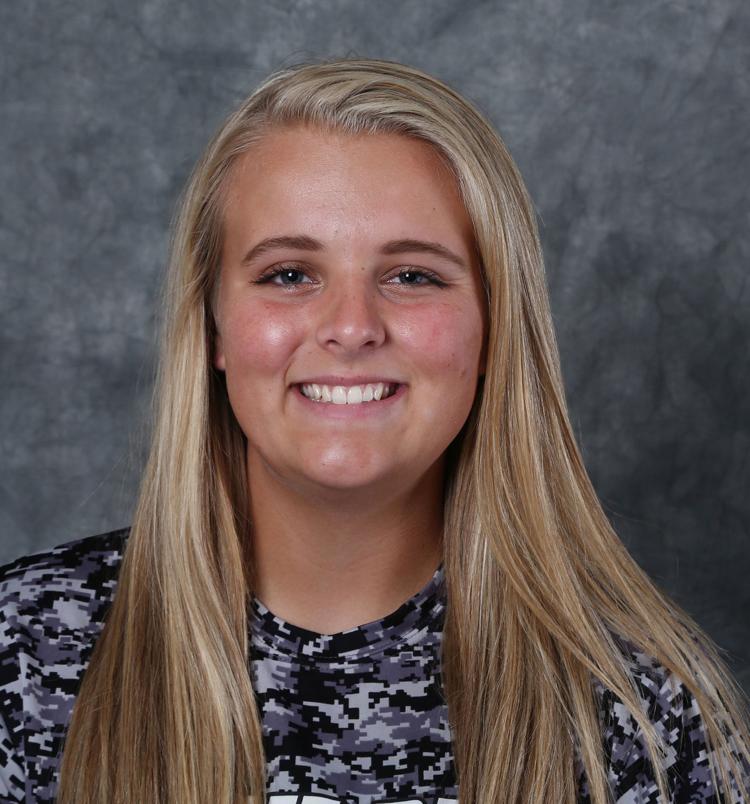 KINNIDY MARKUM
No hitter in Central Texas launched more missiles over the fence than Markum, who launched 12.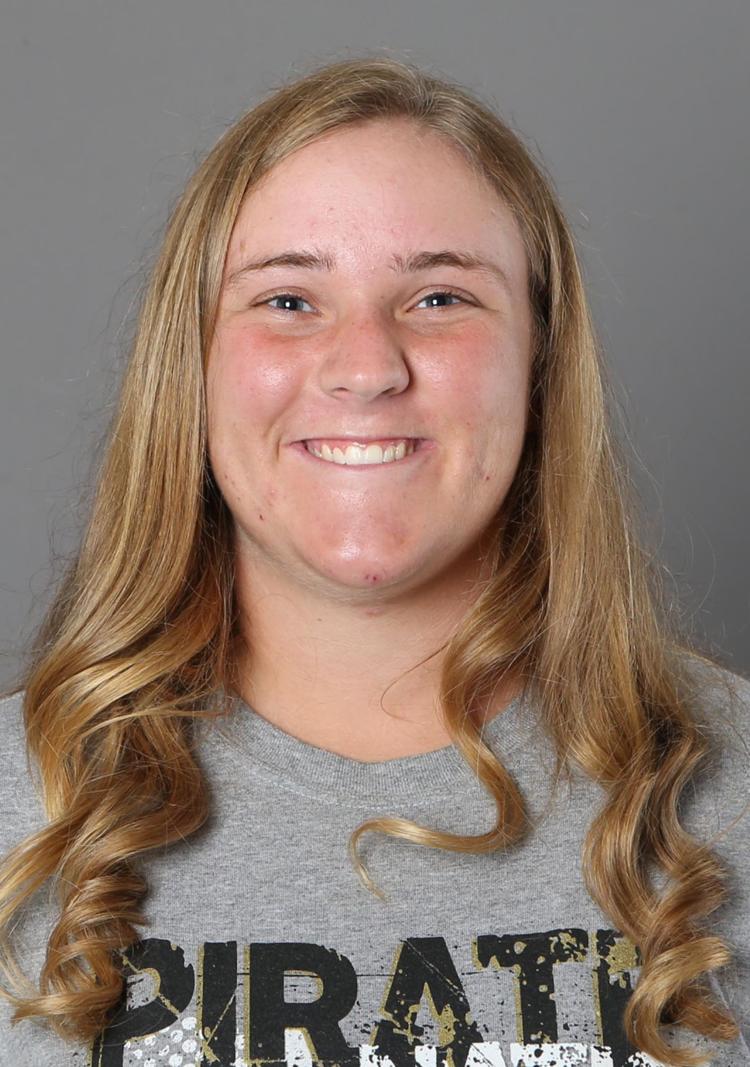 JOANI KOHLSCHEEN
10-2A MVP ranked second in Central Texas in RBIs, driving in 62, and bashed 32 extra-base hits.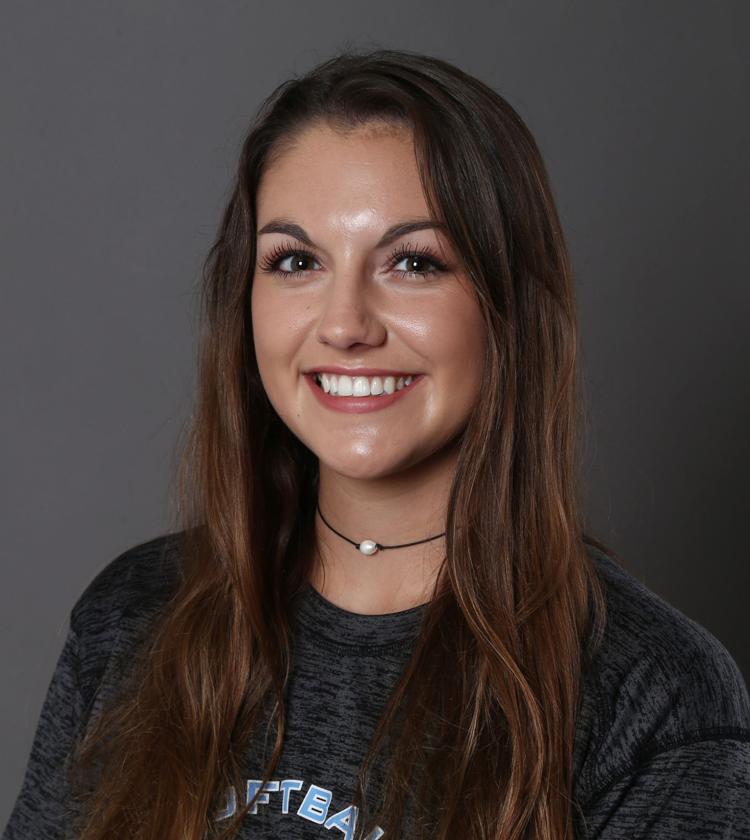 KAITLYN YOUNG
Veteran slugger contributed .511 batting average, 39 RBIs for TAPPS Division III state champions.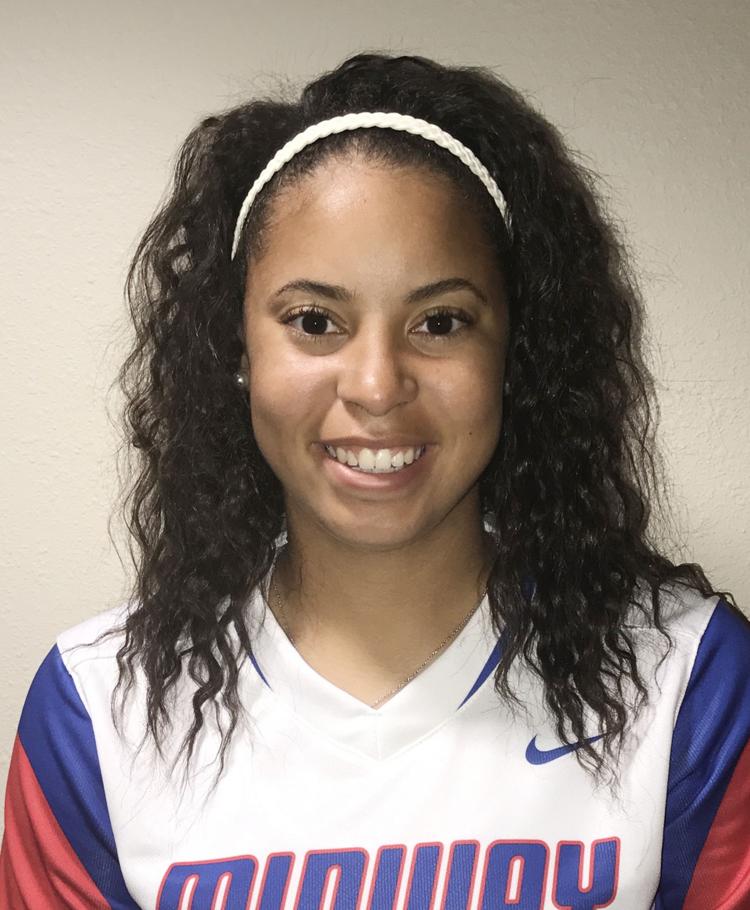 RHEIN TROCHIM
University of Illinois signee, 8-6A MVP jump-started Midway offense with .425 average, 23 stolen bases.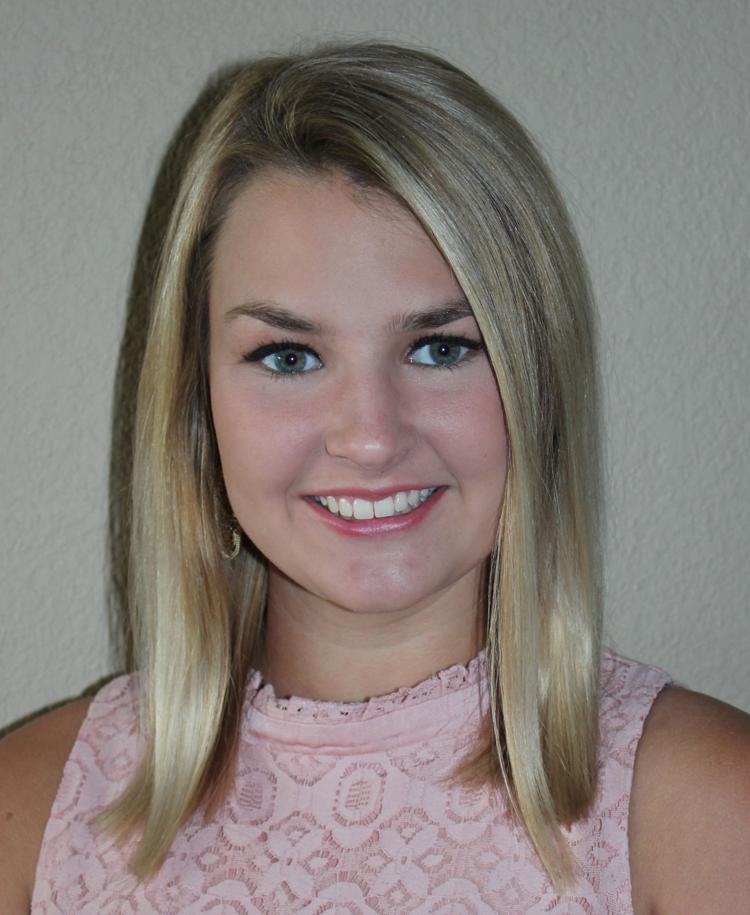 DANIELLE NORS
Few batters have been able to touch Nors over the past two years, as she has racked up 626 strikeouts.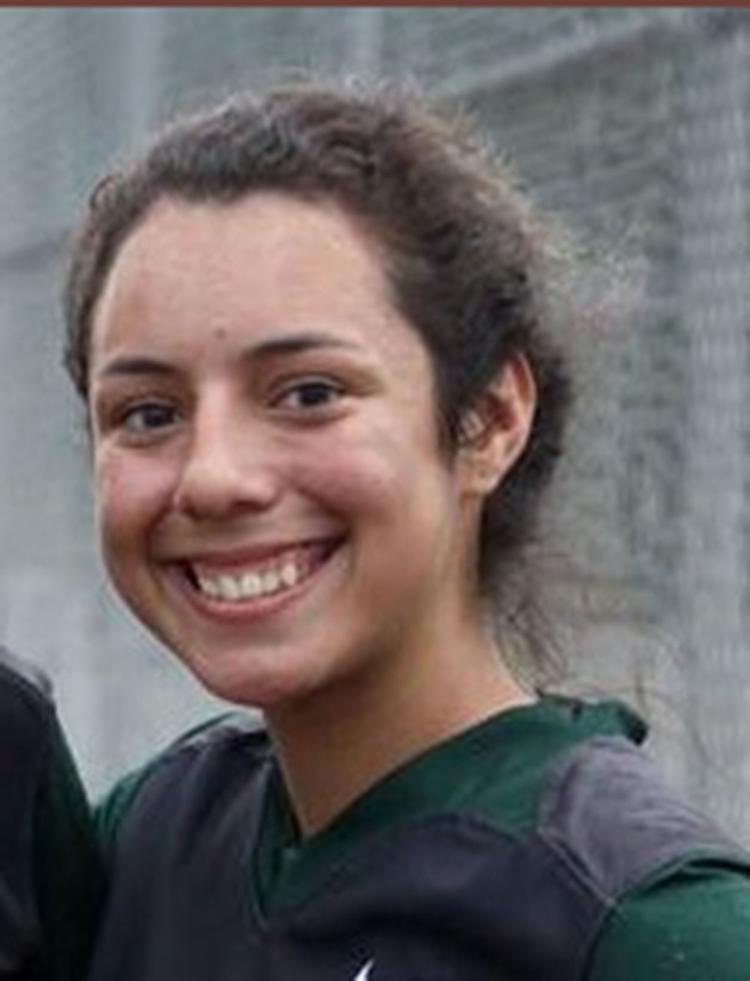 KALI CHATHAM
10-2A's top pitcher went 15-6 for regional semifinalists; also tallied .520 average with 50 runs scored.
EMERI EUBANKS
19-3A MVP towered as one of the most fearsome hitters in area, tallying a .524 batting average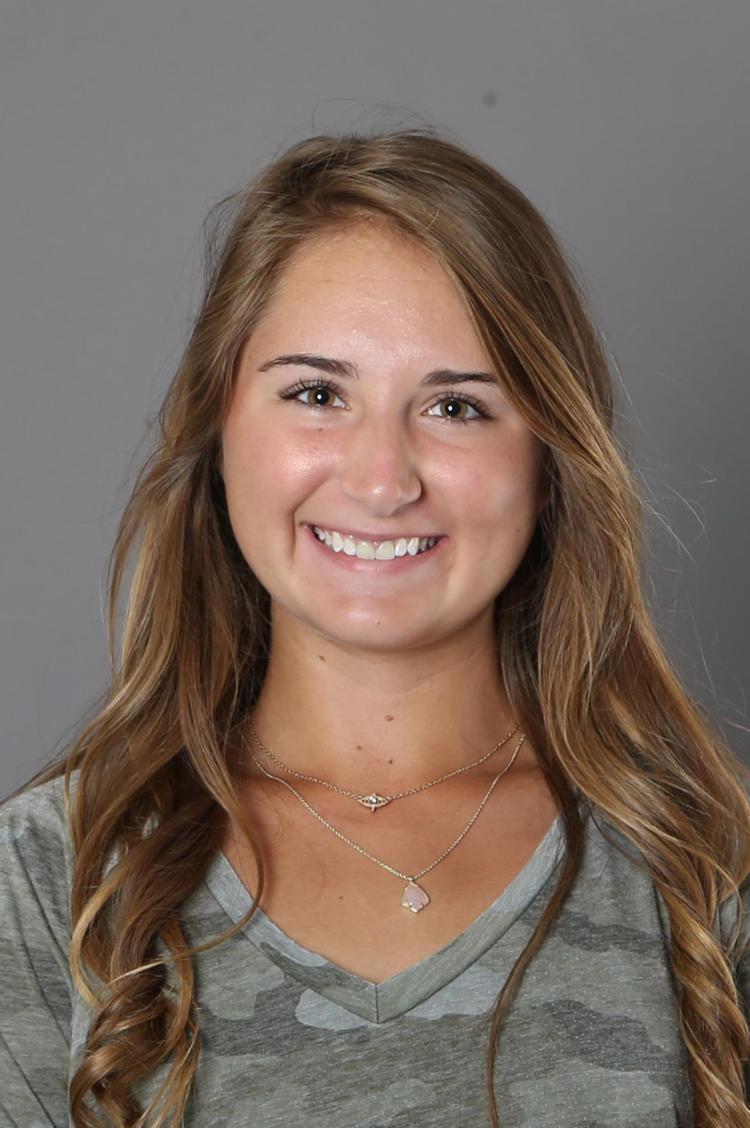 ASHLEY GUYTON
Senior leader tagged .419 batting average, showed savvy glovework.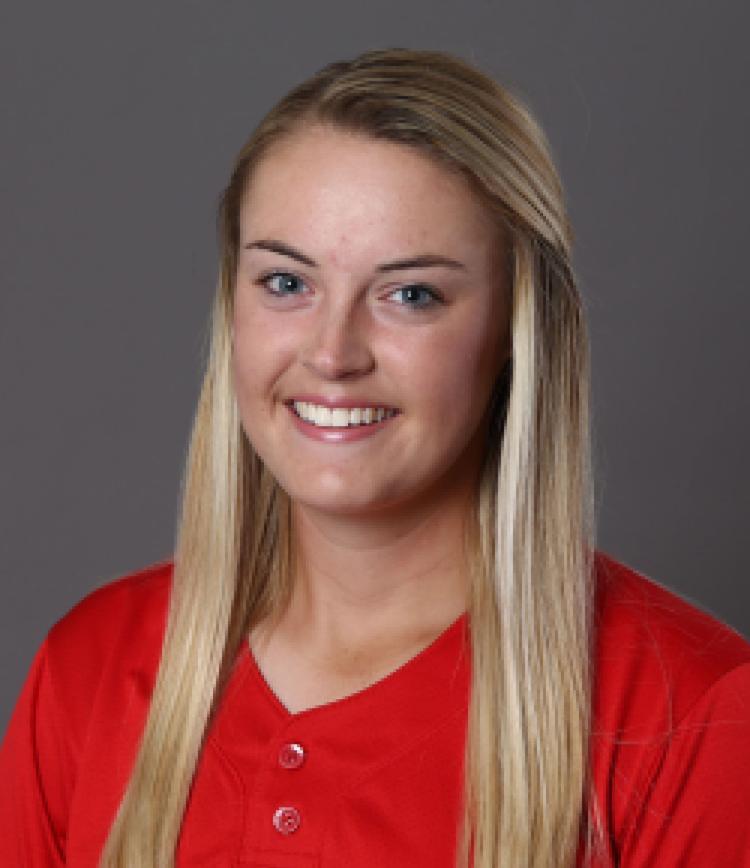 RACHEL WILLIAMS
17-4A MVP gave Lady Leopards a chance to win every time out, spurring run to 4A regional final.
KYLA MACH
10-2A MVP turned in one of most impressive debut years in Centex history, both as pitcher and a hitter.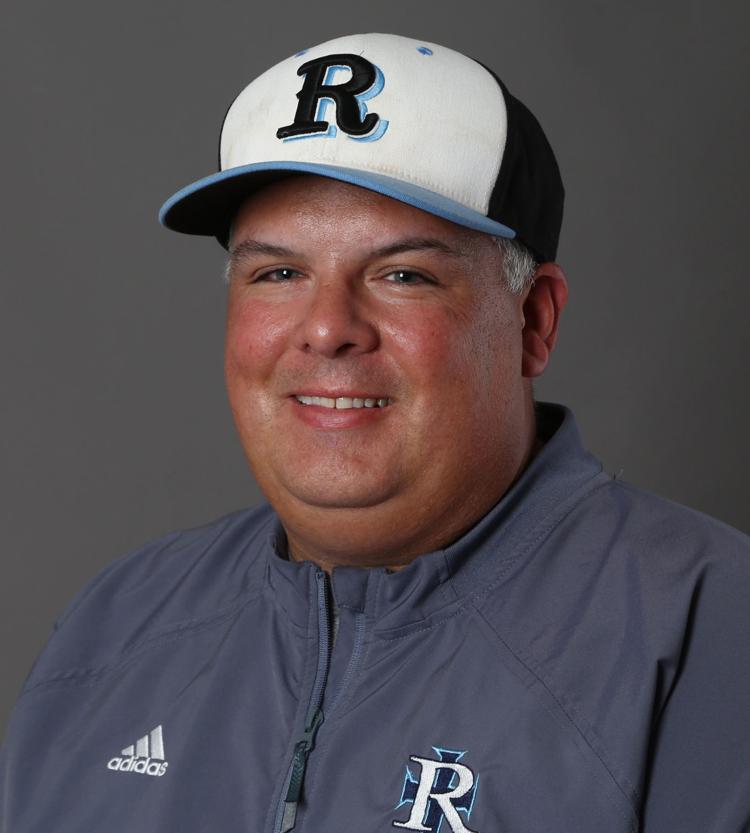 BRAD KENNEDY
First-year head man adeptly navigated transition, took team to TAPPS state title.