Texas will always be football country. Don't expect that truth to ever change.
But it's a big ol' place, the Lone Star State. And there is plenty of room for it to be futbol country, too.
Globally, the game of soccer wears the label as "the beautiful game." It works on a local level, too. Because right here in Central Texas, we experienced no shortage of truly beautiful soccer moments over the past 10 years.
So, we pause to reflect on them, with the introduction of the Tribune-Herald's Super Centex Soccer Teams of the Decade – one for the boys, and another for the girls.
Player of the Decade: Leo Peralta, Midway
For the first 13 years of his life, Leo Peralta called Uruguay home. Then before his freshman year of high school, his family moved to Waco and he enrolled at Midway High School.
It wasn't always an easy transition. He missed seeing soccer on every TV channel. There was also a language barrier to climb.
But Peralta eventually made himself at home at Midway — and then some.
Peralta came out for the soccer squad his first year, and was placed with the junior varsity players, since he was only a freshman. His time on the JV didn't last long.
"After about two days, I went to Coach (Tim) O'Leary and said, 'He doesn't need to be over here,'" the late Patrick Posey told the Tribune-Herald in 2014. "He was brought over to Tim's field, and the rest is history. He was the only freshman who has ever started for Midway."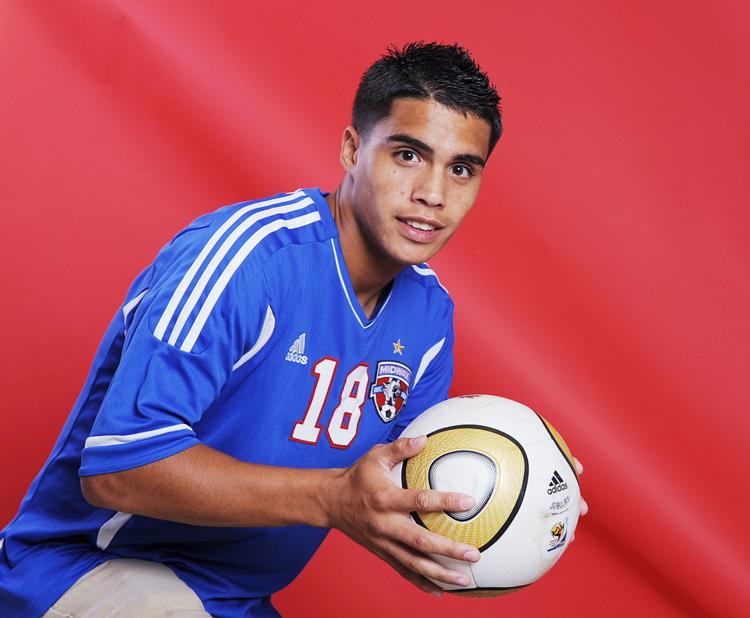 Peralta used his superior set of skills to thoroughly dominate the competition over the next four years. His footwork was so impeccable he could have tried out for "So You Think You Can Dance?" He needed only a sliver of daylight in order to get his shot off, which helped him net 125 career goals.
"He just needs a little bit of space," Posey said in that 2014 interview. "He's got such a quick whip and that shot comes off so fast that people don't have time to react."
Peralta won Super Centex Player of the Year honors in 2012, '13 and '14, becoming the first area player to claim that award three times. Fittingly, he's now the Player of the Decade, to boot.
Coach of the Decade: Mike Chapman, University
It wasn't sheer talent that led the University Trojans to the 2013 Class 4A state soccer championship. Oh, sure, gifted players abounded on that University squad, including several who went on to play collegiately.
But what helped University coalesce, what propelled the Trojans over the hump to thrilling new heights, was something else.
"To this day, I always say that wasn't our most talented team, that 2013 team," University head coach Mike Chapman said. "Way back many years ago I heard Grant Teaff speak about what it takes to be successful, and he used four words: a positive attitude, discipline, effort, and having heart. We tried to implement that into our program, and that 2013 team demonstrated those four words better than any I ever had."
A three-time winner of the Super Centex Coach of the Year honor during the period of 2010-19, Chapman has added the Coach of the Decade title to go along with those previous accolades.
University already boasted a winning program when the decade started. But the Trojans had a tendency to flame out a round or two into the postseason, when the level of competition thickened.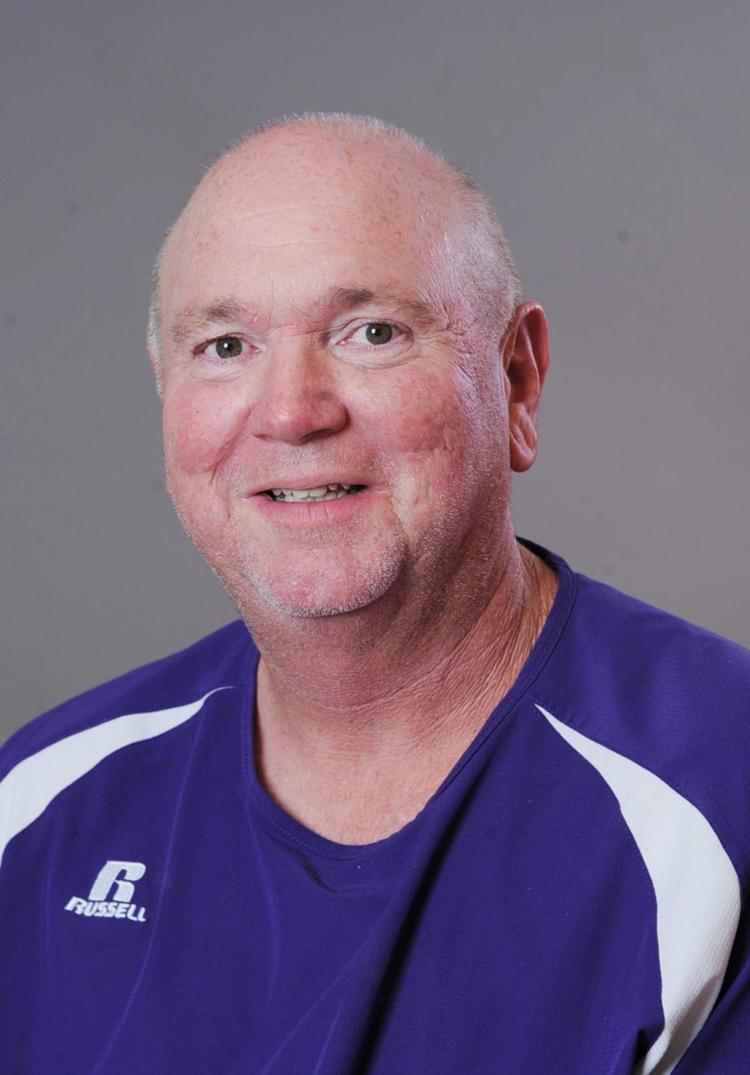 Chapman believes what helped University begin to clear that hurdle is a collection of players who were truly devoted to the cause. They may have played travel ball once the school season ended, but they used those extra matches as a way to sharpen their play for the Trojans' seasons, not as an alternative to them.
It all culminated with an unforgettable 33-0-0 season in 2013, and a victory over El Paso Del Valle in the state championship game. The Trojans became just the second Class 4A program in UIL history to register an undefeated, untied season, and nobody to that point had done so with as many wins.
The Trojans compiled countless assists over the past 10 years with their spread-the-wealth approach on the pitch. None meant as much as those moments when they gave a needy kid a Christmas gift, or delivered a meal to a homebound senior citizen.
Chapman instituted an ambitious community service outreach program for his team years ago. That was another thing he gleaned from Teaff's speech. The Trojans have worked with Toys for Tots, Meals on Wheels and have developed their own Soccer Buddy program, among other endeavors.
And though it's not the point of why they give, the team tends to get something useful in return.
"It builds bonds among the kids that are inseparable," Chapman said. "Because they're not just a soccer team that plays soccer together at school, or maybe some games after school. But they're hanging out together, helping the community, and it's a two-way street that really builds up the team chemistry."
Let's take a drone's-eye overview of the rest of the Super Centex Boys Soccer Team of the Decade.
Kollin Kahler, Waco High: Two-time Player of the Year used bazooka of a leg to blast 108 career goals before going on to become an all-conference football punter at Lamar University.
Dan Escobedo, University: After a breakout 30-goal season as a junior in 2010, he elevated to Super Centex Player of Year with 32 more goals the next year.
Ernesto Hernandez, Gatesville: Born in Mexico, Hernandez found a new home in Gatesville, where he scored 75 goals and produced 29 assists his final two years, twice winning Player of the Year.
Jon Lozano, University: Bulldozer of a striker was a two-time first-team performer, netting 59 goals his final two years. He stood out as leading scorer for Trojans' 2013 state championship squad.
Angel Hernandez, Belton: District MVP and a Texas state all-star his senior year, Hernandez knocked in 59 career goals before going on to play at Mary Hardin-Baylor.
Mariano Falcon, La Vega: In 2017, Falcon spurred Pirates to program's first district title while picking up district MVP and Super Centex Player of Year accolades.
Adolfo Rodriguez, Waco High: Three-year starter led Lions to a district title his senior year of 2018, when he was the 18-5A MVP and Super Centex Player of the Year while scoring 25 goals with 20 assists.
Kevin Garcia, Mexia: Goal-oriented Blackcat put 75 shots into the net his final two seasons, leading the area both years. His senior year he won Player of the Year recognition.
Michael Solis, University: Primary middle-of-the-field neutralizer for 2013 Trojans – they don't go undefeated without his rugged defensive presence.
Adrian Barragan, University: Goalkeeper for Trojans' undefeated, untied state title team in 2013, also kicked the winning penalty kick goal in the Class 4A state semifinals.
Girls Player of the Decade: Brianna Johnston, Lorena
Local soccer fans will remember this past decade for being the time when the Lorena girls came of age as a program.
Schools like Midway, Belton and Robinson had already established successful, playoff-minded programs as the decade dawned. Lorena, meanwhile, was still in its "crawl-before-you-run" stage.
The Lady Leopards are running at a rather rapid pace now, forcing other programs to chase them to catch up. What helped their transition was having players like Brianna Johnston, the Trib's choice for Super Centex Player of the Decade, and coaches like Ann Burnside, our Coach of the Decade choice, on their side.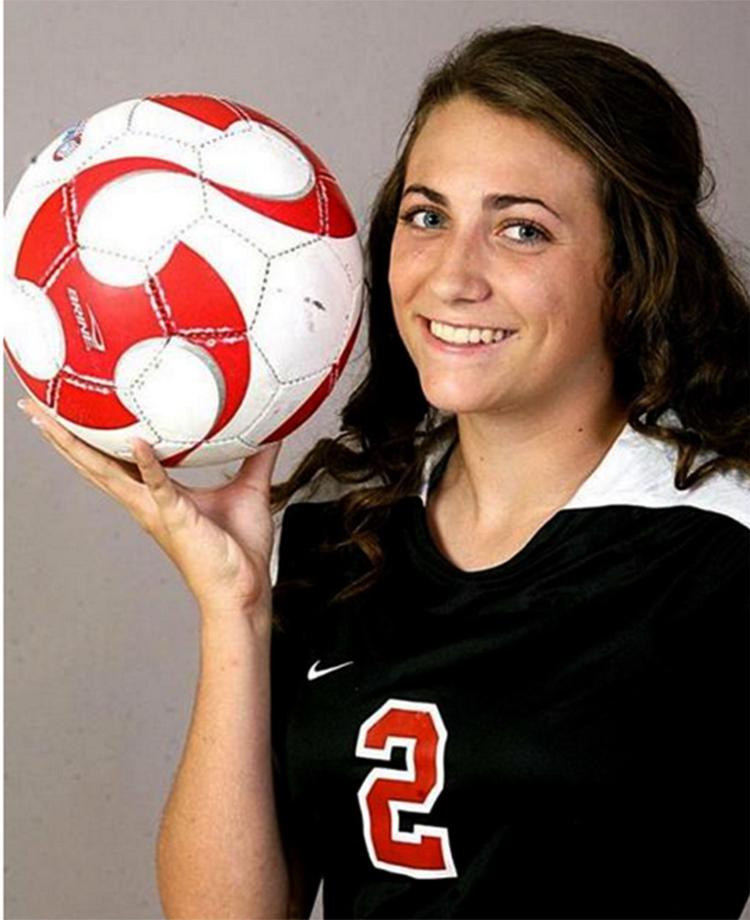 As Lorena made its initial ascent as a program, Johnston adeptly took the controls and acted as the pilot. Few players in area history have ever shown a nose for the net like she did. She ran roughshod over opponents, hammering home 144 goals in her four-year run, an average of 36 per season. Thrice she won Super Centex Player of the Year honors.
But it wasn't just about bamboozling defenders. Johnston helped legitimize Lorena soccer.
Her final two seasons the Lady Leopards went 40-19-2, and her senior year of 2012 they reached the regional tournament for the first time in program history.
"There's no doubt that she has been a huge presence for putting Lorena soccer on the map," then-Lorena coach Steve Glaser told the Trib at the time.
Coach of the Decade: Ann Burnside, Lorena
Glaser passed the head coaching baton to Burnside in 2015, and the program's rise only continued. Lorena makes regional tournament appearances on the regular these days. Burnside's love for the game of soccer dates back to her youth, and she said that she tries to pass that passion on to her Lady Leopard players.
"I love the game of soccer, grew up playing it and fell in love with the game early on," Burnside said. "So whenever I'm working with our kids, I try to foster that same love in them and let them know how amazing of a game it is. But one thing I tell them – anybody can play soccer, but you've got to work to be good at it."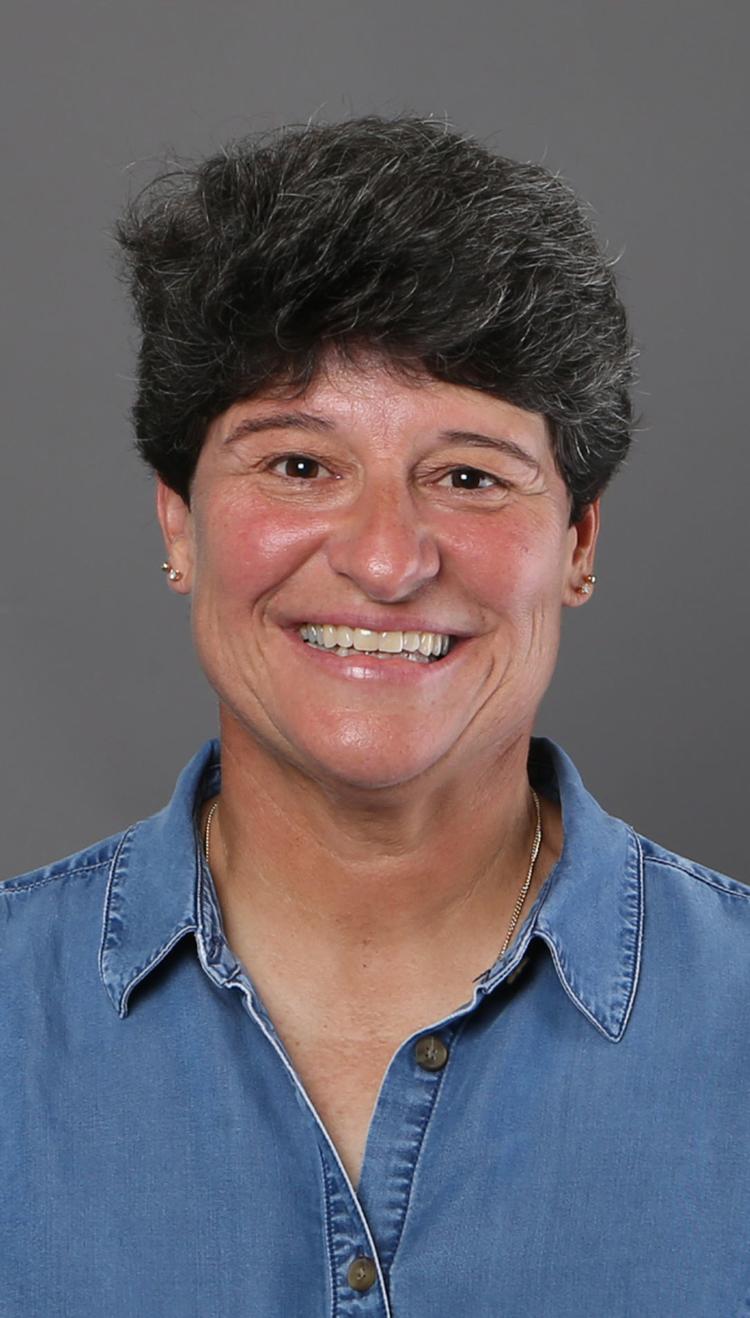 Burnside acknowledges that it's a lot easier to put in the work when you've found the love. Fortunately for her, the Lady Leopards have discovered both. Their hard work has produced an 83-33-2 record over the past five seasons, a 34-match district winning streak, and consecutive appearances in the regional championship game in 2018 and '19.
The Lorena players don't just love the game – but each other as well. You can't always count on a perfect blend of team chemistry as a coach, but Burnside has benefited from a collection of athletes who are more likely to help each other up rather than cut one another down.
"They really like each other," Burnside said. "That makes such a difference. We work really hard at our practices, but the way the kids show that they love each other and have each other's backs, it helps a lot."
Here's a quick look at the rest of the Super Centex Girls Soccer Team of the Decade.
Jamie Boone, Belton: Boone turned in the ultimate breakout senior season, overcoming an injury-plagued run to that point to score 36 goals and deliver 12 assists, winning 8-5A MVP, Super Centex Player of the Year honors.
Kennedy Miller, Robinson: Two-time Player of the Year shook off constant double and triple teams to befuddle defenses. She went out with a bang her senior year of 2015, thumping an area-best 48 goals.
Kayley Ables, Waco High: Before she was an all-conference defender for Baylor, Ables knew how to navigate her way to the net. Known as "The Beast" during her prep days, she scored a school-record 100 goals in three years and won Player of the Year recognition in 2016.
Maddie Miller, Lorena: Called "fast, smart and creative" by her coach, Miller blasted an area-leading 38 goals as a senior in 2017, when she was Super Centex Player of the Year and, later, Girls Athlete of the Year. She now plays volleyball for Stephen F. Austin.
Kenzie Tuyo, Lorena: Another multi-sport star, Tuyo made first-team Super Centex three times in soccer, zipping in for 62 goals during that span. She'll play volleyball at Henderson State (Ark.) in the fall.
Katie Burnside, Lorena: Savvy communicator, two-time Player of the Year manifested unselfishness on the pitch, routinely setting up her teammates for goals. That included a 44-assist season her senior year of 2019.
Emmalie Albers, Midway: Two-time district MVP, Super Centex performer controlled the middle of the field for Midway, combining for 31 goals her final two seasons.
Audrey Johnston, Midway: Super Centex Newcomer of the Year in 2013, Johnston proceeded to a brilliant high school career. She tallied 78 goals and 45 assists in her four seasons, making Super Centex all four years. She's now a senior defender at Baylor.
Kaitlin Muniz, Temple: Twice a first-team honoree, Muniz aggressively cut off numerous opposing attacks, also led Temple to its winningest season in a decade her junior year.
Courtney Dippel, Belton: Two-time first teamer built a brick wall around the net, recording a school-record 59 shutouts, including 20 her senior year of 2015.
---
Leo Peralta, Midway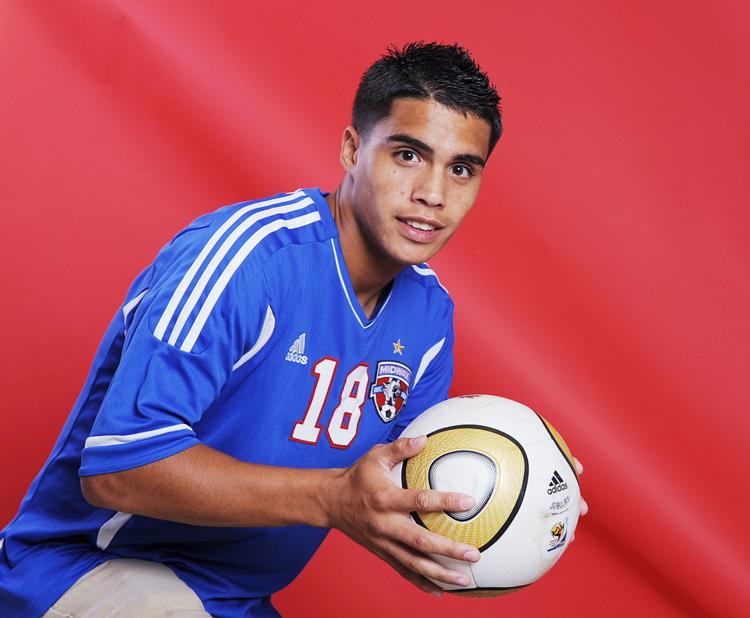 Mike Chapman, University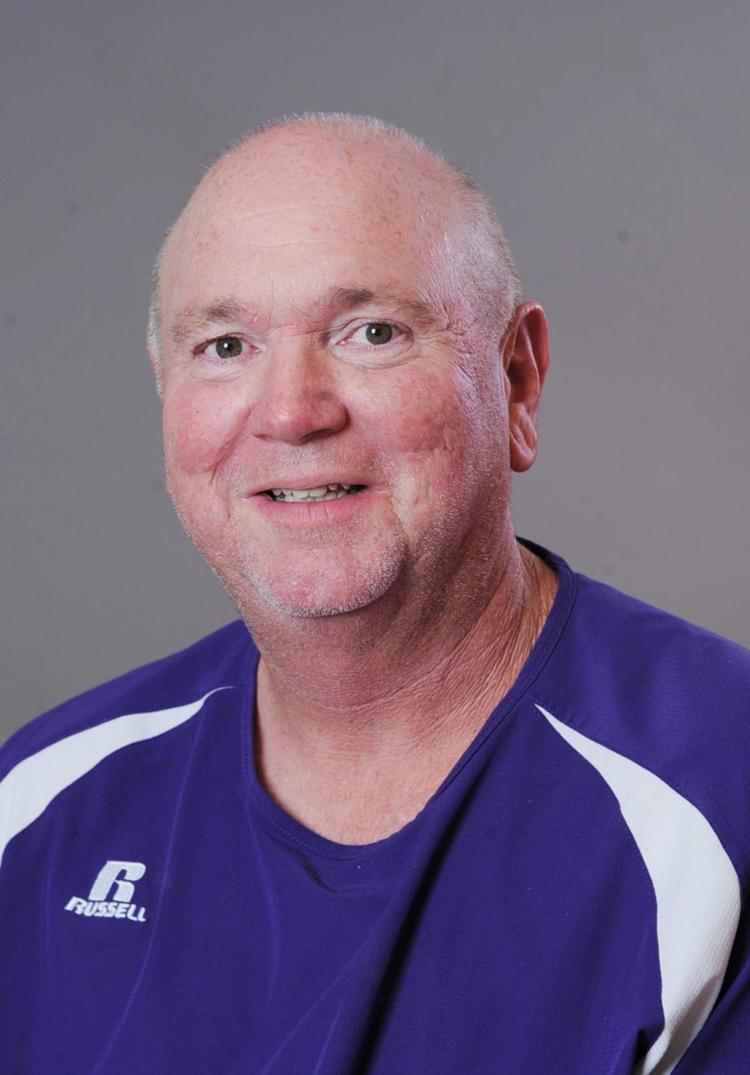 Kollin Kahler, Waco High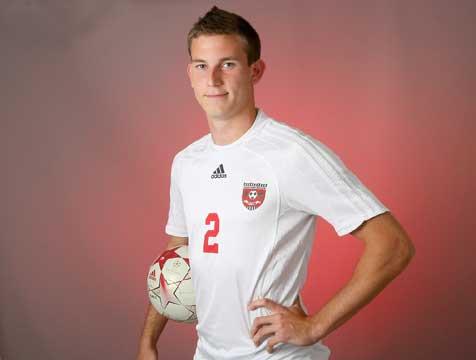 Dan Escobedo, University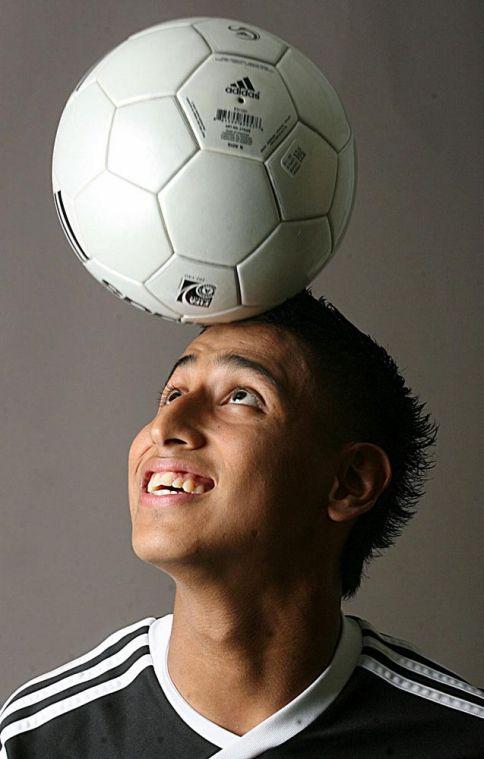 Ernesto Hernandez, Gatesville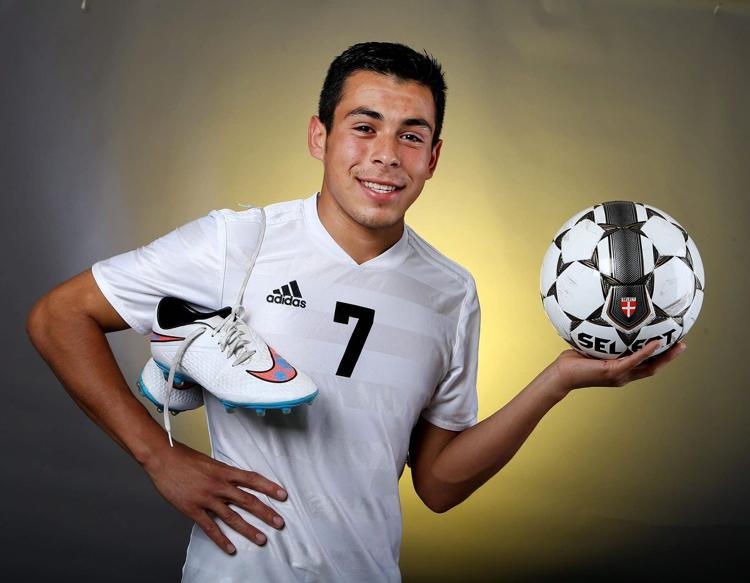 Jon Lozano, University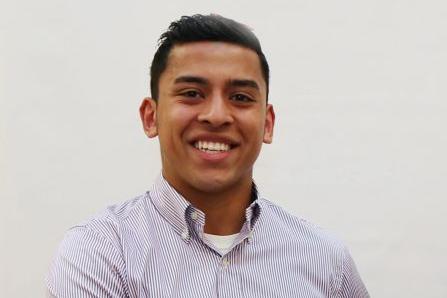 Angel Hernandez, Belton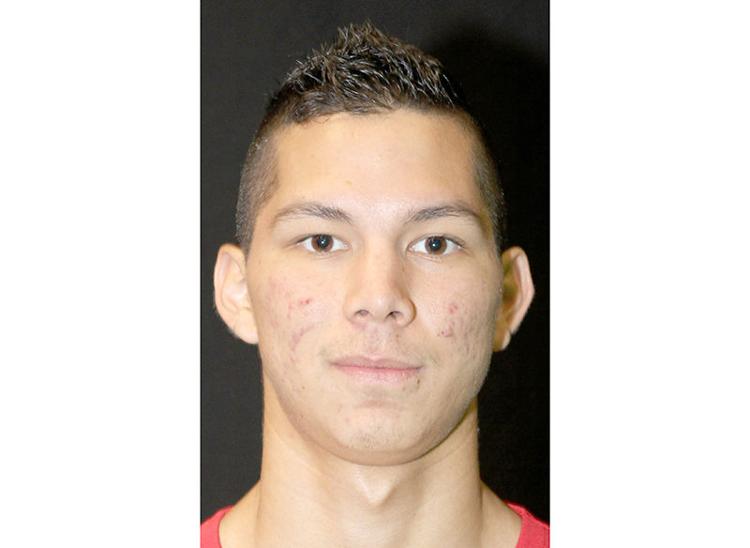 Mariano Falcon, La Vega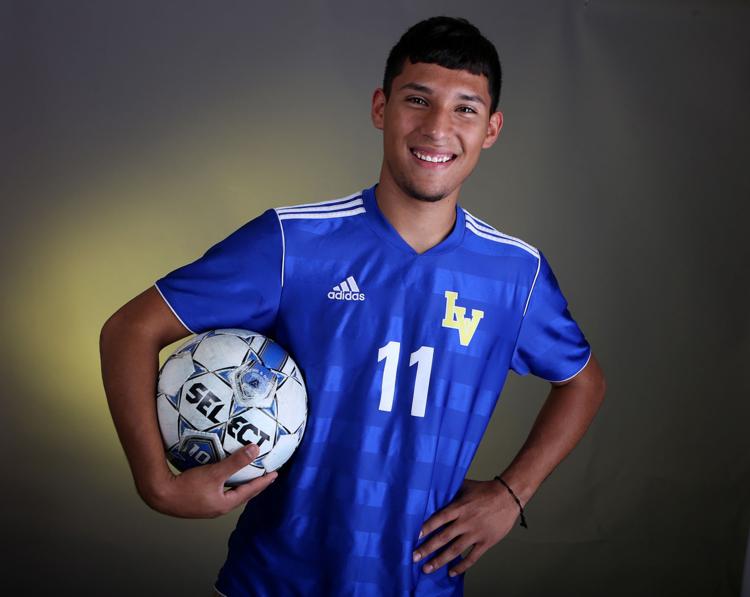 Adolfo Rodriguez, Waco High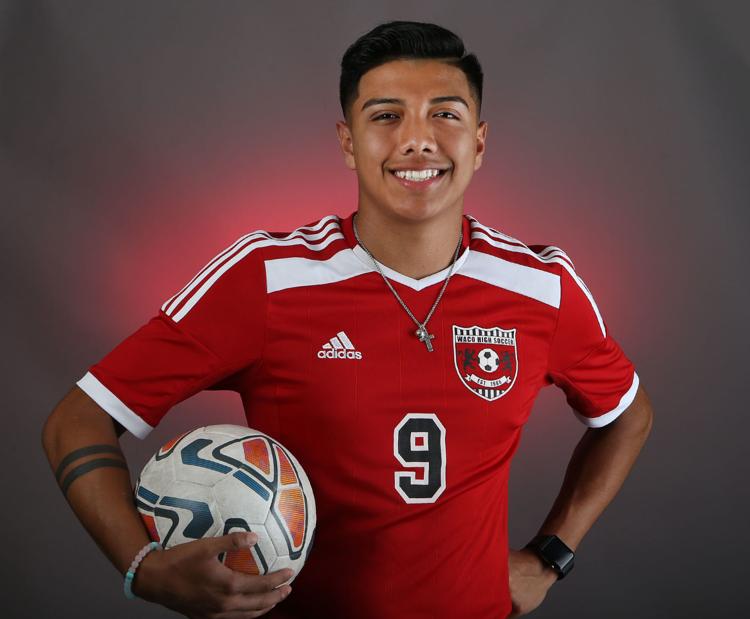 Kevin Garcia, Mexia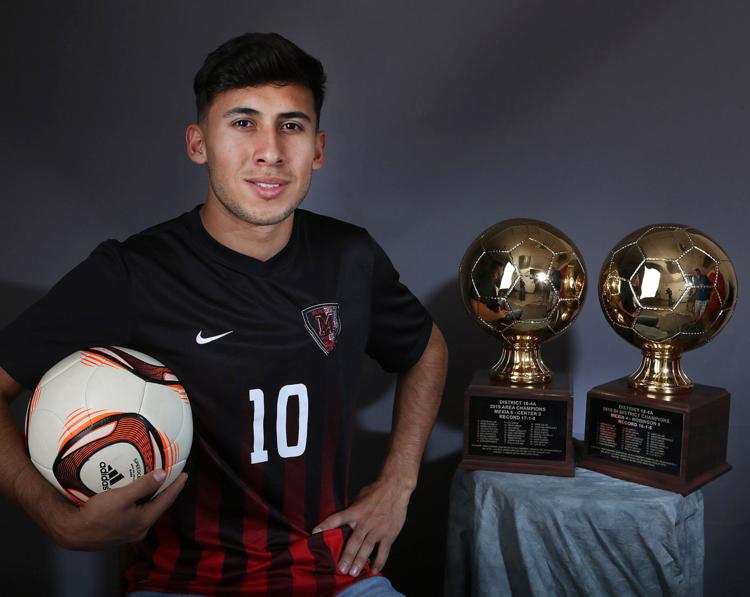 Michael Solis, University
Adrian Barragan, University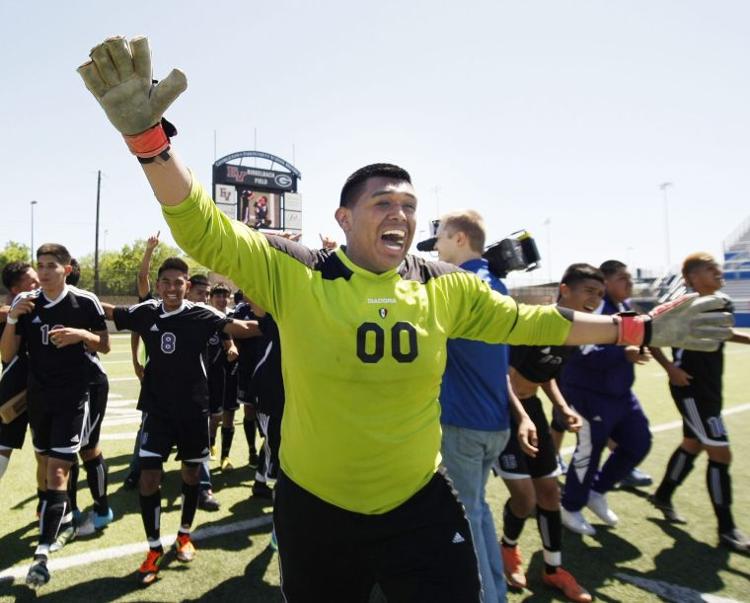 Brianna Johnston, Lorena
Ann Burnside, Lorena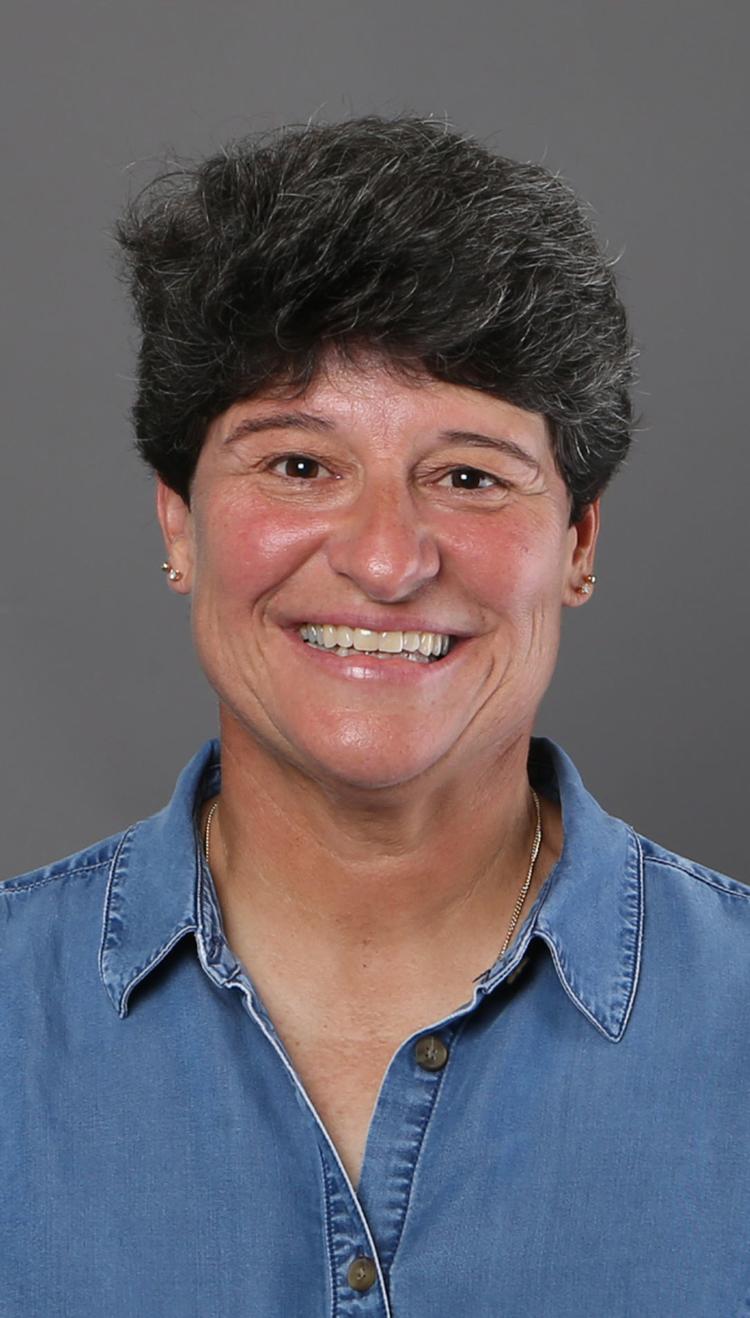 Jamie Boone, Belton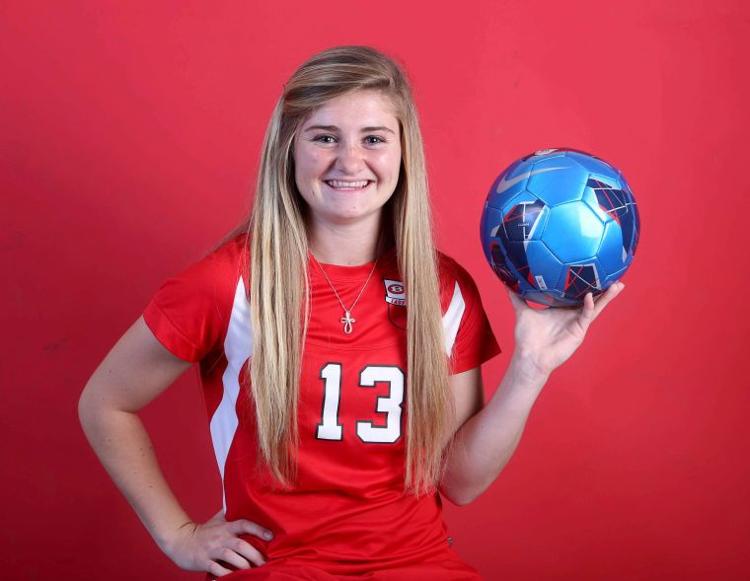 Kennedy Miller, Robinson
Kayley Ables, Waco High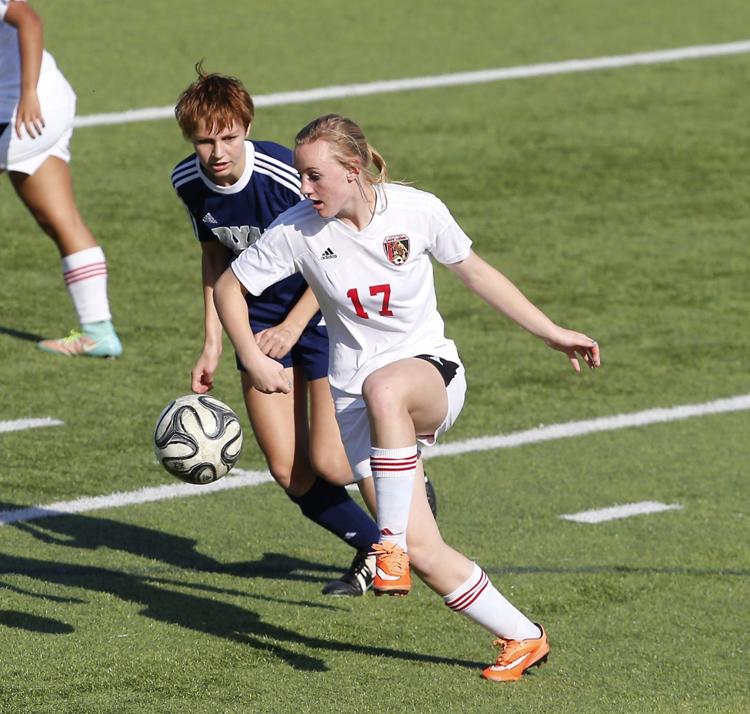 Maddie Miller, Lorena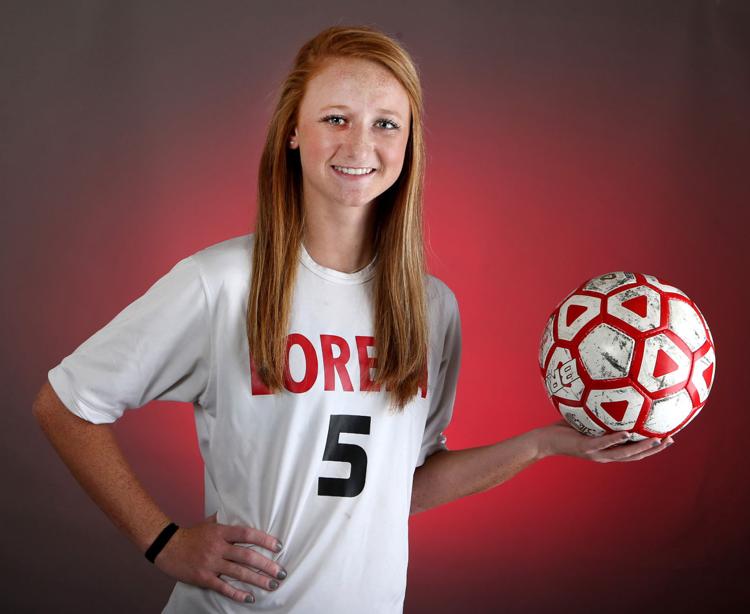 Kenzie Tuyo, Lorena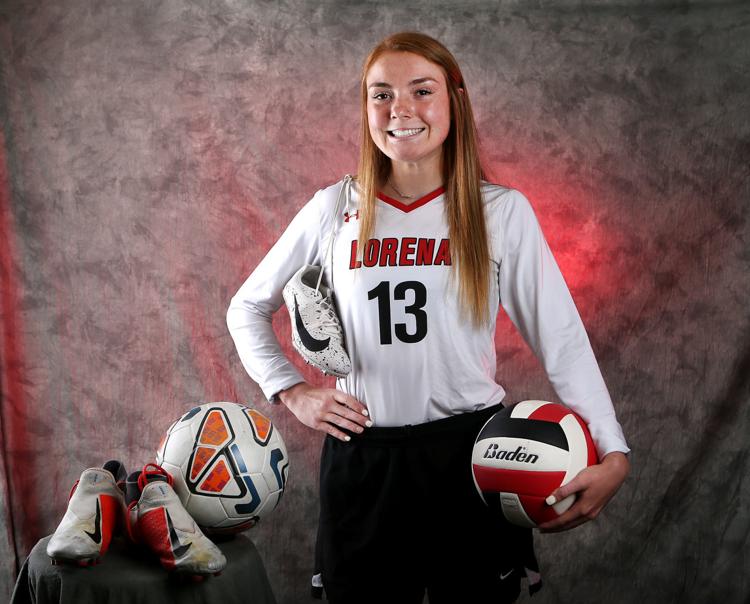 Katie Burnside, Lorena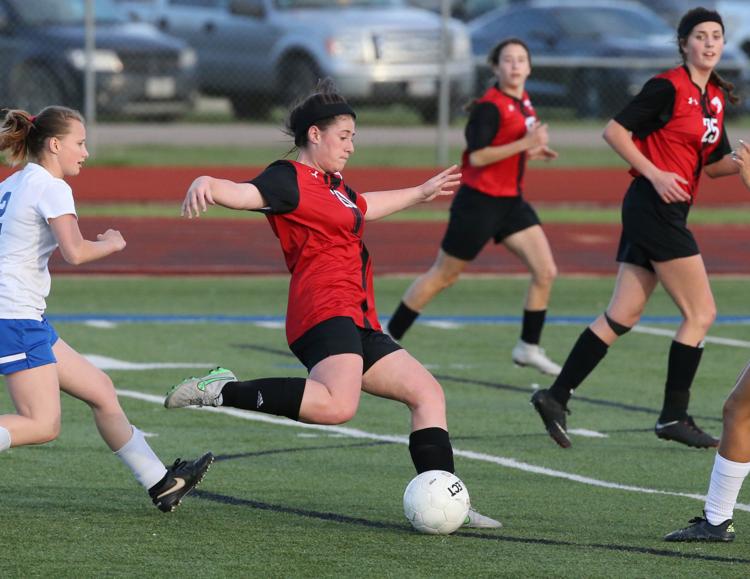 Emmalie Albers, Midway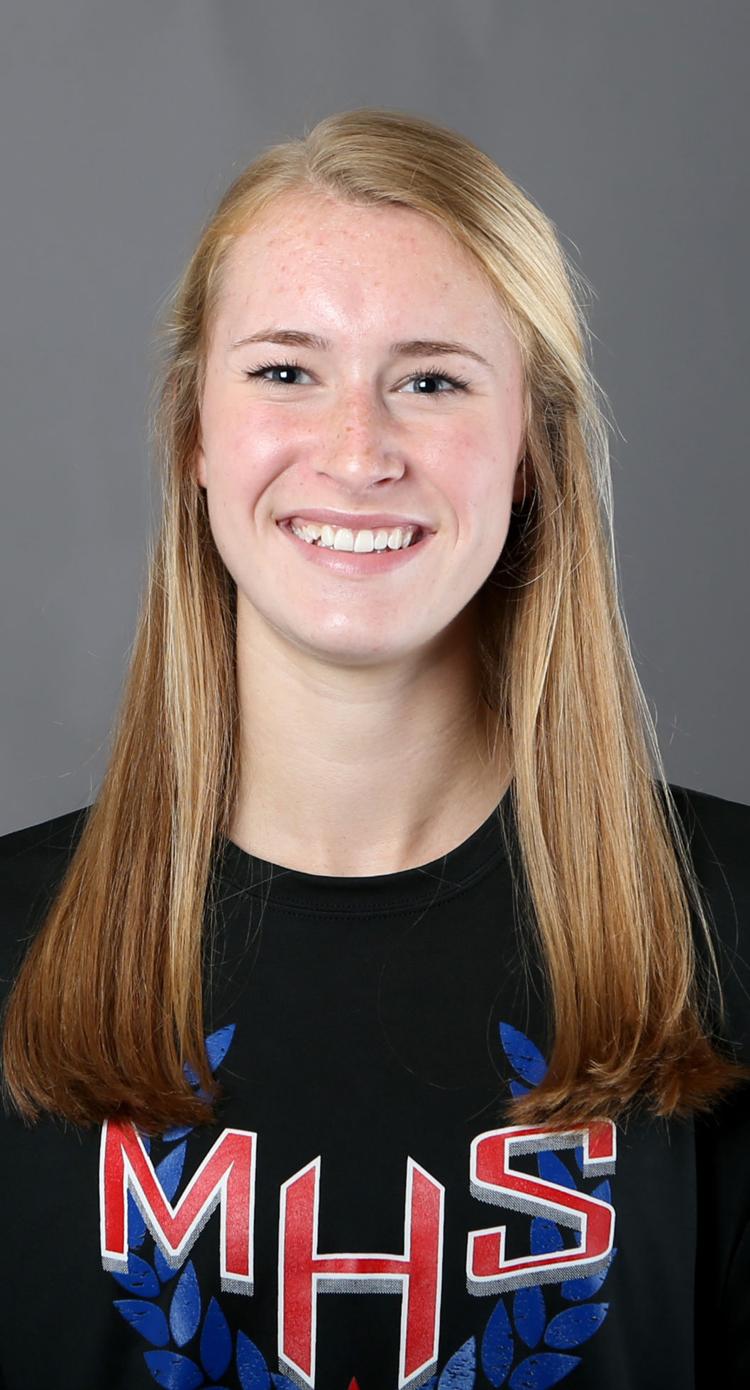 Audrey Johnston, Midway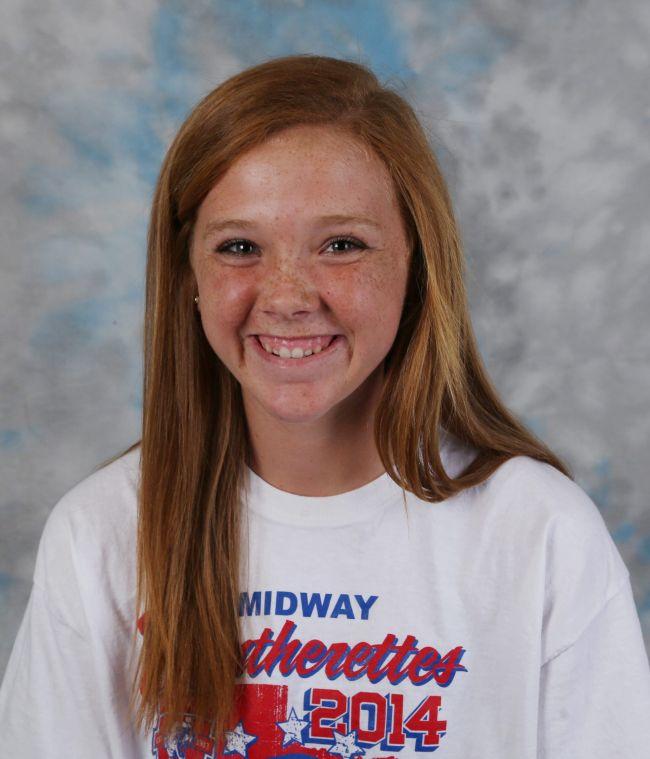 Kaitlin Muniz, Temple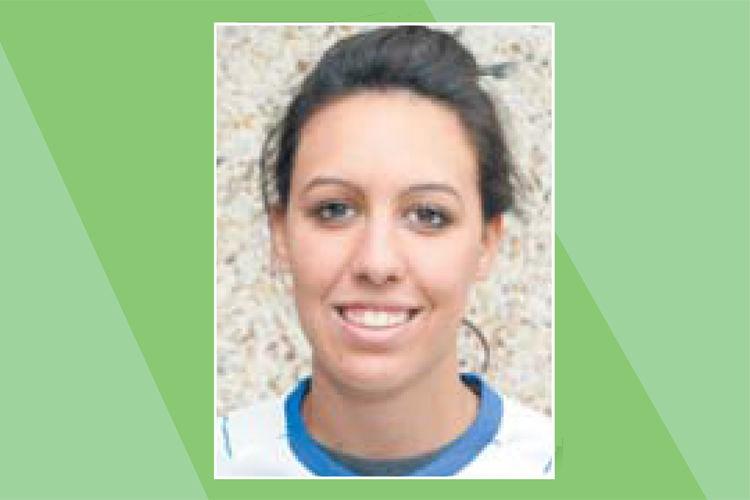 Courtney Dippel, Belton