Over the past couple of years, Parkview Christian's primary offensive philosophy has fixated on airing it out.
And why not? When you've got a guy who can fly, you might as well put the ball in the air as much — and as high — as possible.
Braeden Arp soared in more ways than one this season for the Pacers. The 6-foot-3, 185-pound senior elevated his already incredible play as the six-man game's pre-eminent pass catcher, leading the nation's six-man players in receiving for a second straight year, according to MaxPreps.com's statistical leaders.
But Arp also launched himself to new heights as a team leader, helping to fill a hole following the death of former Parkview standout Jeremiah Thomas.
"He played with three different quarterbacks throughout the year, and still put up numbers that were ridiculous, video-game numbers," Parkview coach Bryce Frazier said. "He really fought through adversity and tried to be a good leader for our team, week in and week out. You could tell that's what he wanted to do. He ultimately wanted to win another state championship, which we came up short, but you could tell that every week he wanted to be a senior leader."
Thanks to his staggering production and inspiring leadership for the Pacers, Arp is the Player of the Year on the Tribune-Herald's 34th annual Super Centex Six-Man Football Team. As such, he's the first Parkview player ever to claim that honor.
Six-man teams aren't always teeming with players boasting Arp's physical attributes. Besides his towering length, he also has consistently clocked in at 4.6 seconds in the 40-yard dash. "He's got all the tangibles that you need, he's got the quickness and he's got the height," Frazier said.
And Arp used those gifts to his advantage. He made 96 catches in Parkview's 12 games (an average of eight grabs per game) for 1,901 yards and 35 touchdowns. He also started every game on defense, making 63 tackles, seven sacks and picking off three passes, returning all for touchdowns.
When you chat with the seldom-not-smiling Arp, he comes off as humble and polite. In the air, that's all out the window. That's where his tenacity comes through, as Arp thinks, go ahead and jump, but that's not your ball, that's my ball.
"I just went out there and played my game, just wanted to go catch the ball," Arp said. "That's kind of my job — go score every time I get the ball. Just tried to play with that mentality, no matter who gets the ball (at quarterback). I actually said it, when we didn't have Ian (Guerrero) or Jasper (Watson) that one game, I said, 'Guys, just get it in my vicinity, I promise you, I'll take care of it.' "
Arp's consistency was amazing, considering Parkview's injury issues at QB. Their normal sweet-slinging signal caller Guerrero missed four games with a broken wrist, but Arp just kept going out, game after game, and getting his job done.
"We were able to use his size — throw the jump balls, 50-50 balls," Frazier said. "Then people started getting smart, OK, we're going to double-team him, we're going to put a safety over the top and a corner, press man on him, so it kind of took away the jump ball. But that's where he really got better this year, was running underneath routes and getting out of his cut and making breaks.
"At his size, there wasn't a cornerback that we played that had the size that he had. He was able to get up over them and go, or box them out like in basketball and go up and get the ball. That was definitely an advantage for us, because in six-man you don't usually have that size."
Parkview adopted a one-word motto — "Fight" — that carried the Pacers through the 2018 season. The word referenced the fight showed by their friend in his fight against bone cancer, which took his life in late August.
Arp said that every time the Pacers took the field, Thomas was in their minds and in their hearts.
"Oh yeah, especially the start of the season. It was a fire in the veins," Arp said. "You could see at one point of the season where we kind of dipped down, and you could see it affect the players. We started playing a little more selfishly, more for ourselves. Then Coach had one of those pregame talks, midseason talks, and we got right back in it. It put that fire back in our souls again. It was what we needed. So, (Jeremiah) was there."
Arp hasn't finalized his college plans yet, but he's the rare six-man star who has drawn some college football recruiting interest. He said that he's weighing accepting an offer to join Division III Southwestern University in Georgetown.
But as he takes off in "Oh, the Places You'll Go!" style and departs Parkview, he won't forget the relationships he's established. Arp transferred to Parkview from Midway prior to the 2017-18 school year, and even in that short time he has developed a family-type bond with his Pacer teammates.
"It's just been a great opportunity. Just to come here, I was one of those guys at a big school, and I came here and saw myself kind of blossom into a player where I even surprised myself. The opportunity, I'm so grateful to come here and make a name for myself.
"And also just for the experience, the brotherhood. You've got big teams and you have your cliques and everything. You had brotherhood there, too. But to really have that bond at a small school and build lifelong relationships with these guys, it's been an amazing opportunity."
Coach of the Year: Luis Guereca, Iredell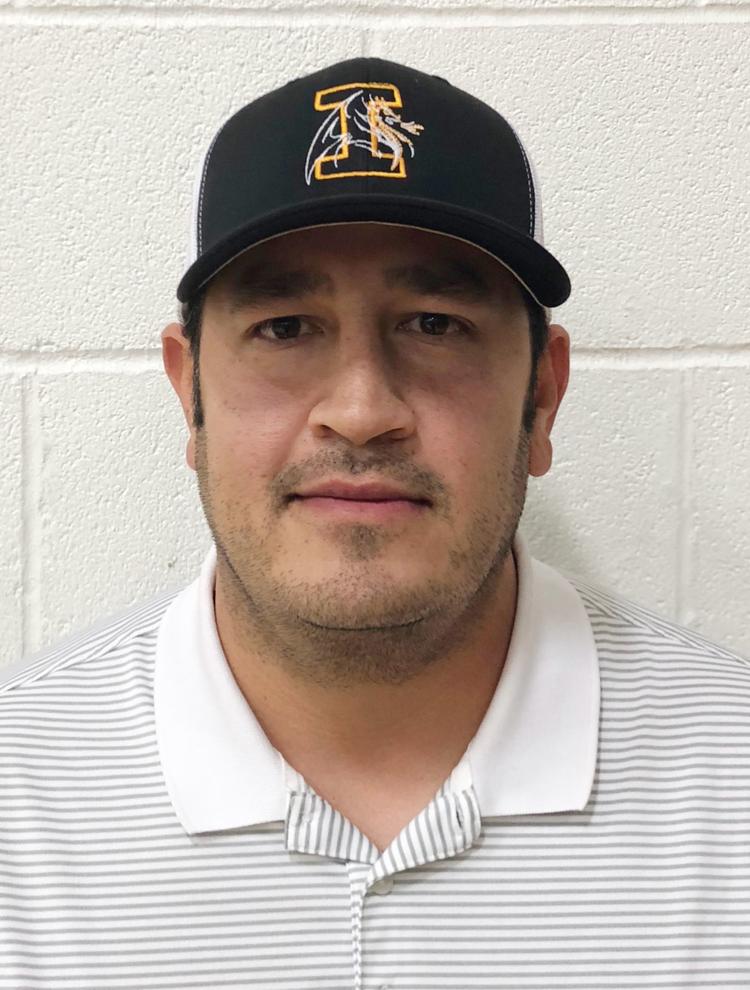 Expectations can be a burden, or they can provide motivation.
Iredell's players embraced the lofty projections that surrounded their program, and as a result, it made coming to work a joy for Dragons coach Luis Guereca.
"Coming in, we knew that some high expectations had been set for us, and we'd set our own that were just as high," Guereca said. "The kids understood the whole situation that we'd put ourselves in, but what made it great was the commitment they showed. Knowing the opportunity that we did have, they understood the situation we were in, and they were willing to take it on. It was the hardest-working group I've ever had, and it obviously paid off."
Coming off its first 10-win season since 1987, Iredell was the No. 2-ranked team in Class 1A Division II in the preseason by Dave Campbell's Texas Football magazine. But Guereca's bunch more than lived up to the hype. The Dragons proved nearly impossible to slay, as they won their first 11 games of the season — including nine by the mercy rule — to reach the regional final, which tied for the deepest playoff run in school history.
For his "How to Train Your Dragon" master class, Guereca is the 2018 Super Centex Six-Man Coach of the Year.
Iredell left a trail of scorched earth early in the season. After non-district, mercy-rule wins over the likes of previous playoff teams like Lometa and Blum, Guereca began to think that it could be a special year for his bunch.
"As the whole year was going on, I kept telling myself, how good are we?" Guereca said. "Sometimes when you think about the Strawns and the Richland Springses, it's hard to judge. Then we had some injuries to some key guys, and other kids started stepping up, and it was like, we could be the real deal. … Ultimately, it was the way the guys carried themselves. It was the fact that they believed, not that I believed. To me it was more important that they were believing."
As the season progressed, Iredell just kept rising to the challenge. The Dragons pummeled two-time defending state finalist Jonesboro, 52-20, breaking a decade-long losing streak to the Eagles. They aced their district tests with ease, including a 48-0 win over longtime rival Walnut Springs.
In six-man, one supremely talented player can make a world of difference. But the Dragons' fire was fueled by their balance. On the season, nine different players scored at least one touchdown for Iredell.
"It sometimes made the individual stats less impressive, because we were able to spread the ball around so much," Guereca said. "As the offensive coordinator, though, it made my job easy, because the kids made you look good."
In the end, Iredell's run was stunted by eventual state champion Strawn in the regional final. And yet Guereca speaks with a deep pride when recapping what his team was able to accomplish this year. For the returning Dragons, a season like this one should serve as the instruction manual for future playoff construction.
"These are the kinds of years that can really start a program on the right direction," Guereca said. "It's kind of like rolling a ball down a hill. Now they understand what it takes, and that our opportunity is just as good next year. I think they're willing to take that step now, and more kids will step up and be leaders, knowing that they have a chance to make history. Now it's their turn to be that team to set the tone and pass the tradition on in a couple of years."
Other Central Texas coaches who drew consideration for the Super Centex award included Evant's Phillip Martin, who spurred the Elks to the school's first playoff trip since 2004 and first since joining the six-man ranks in 2009, and Kopperl's John Wood, who also made history by piloting the Eagles to the school's second-ever playoff trip, the previous appearance coming in 2003.
---
2018 TRIBUNE-HERALD SUPER CENTEX 6-MAN FOOTBALL TEAM

Player of the Year: Braeden Arp, WR/DB, Parkview Christian
Coach of the Year: Luis Guereca, Iredell
FIRST TEAM
Pos
Player
Cl
Ht
Wt
School
FB/DE
Jacob Felan
Sr
5-9
205
Aquilla
SB
C.J. Hutchison
Jr
5-6
160
Gholson
RB/LB
Morgan Whitfield
Sr
6-3
185
Iredell
RB/S
Hunter Sheffield
So
6-0
150
Iredell
TB/LB
Ethan Lilljedahl
Sr
6-0
165
Jonesboro
RB/DL
Carter Mencken
Sr
6-0
230
Live Oak
WR/DB
Dremon Bible
Jr
5-7
145
Methodist Home
RB
Michael Crawford
Sr
5-11
165
Morgan
WR
Braeden Arp
Sr
6-3
185
Parkview
QB
Ian Guerrero
Jr
6-0
185
Parkview
UB
Carter Klepper
Sr
6-4
170
Vanguard
QB/K
Luke Wilson
Sr
6-0
160
Vanguard
Honorable Mention
Paxton Miller, Abbott; Jordan Brown, Coolidge; Colton Fowler, Landry Proffitt, Jacob Guereca and Sergio Munoz, Iredell; Trevor Sellers, Jonesboro; Justin Curbow and Dakota Cathey, Kopperl; Ben Buras, Live Oak; Reggie Williams, Methodist Home; Isaiah Alvarado, Morgan; Timmy Skains, Parkview; Pierce Snokhous, Marlow Welch and Jackson Davis, Vanguard; Seth Schilling, Walnut Springs.
---
First-team profiles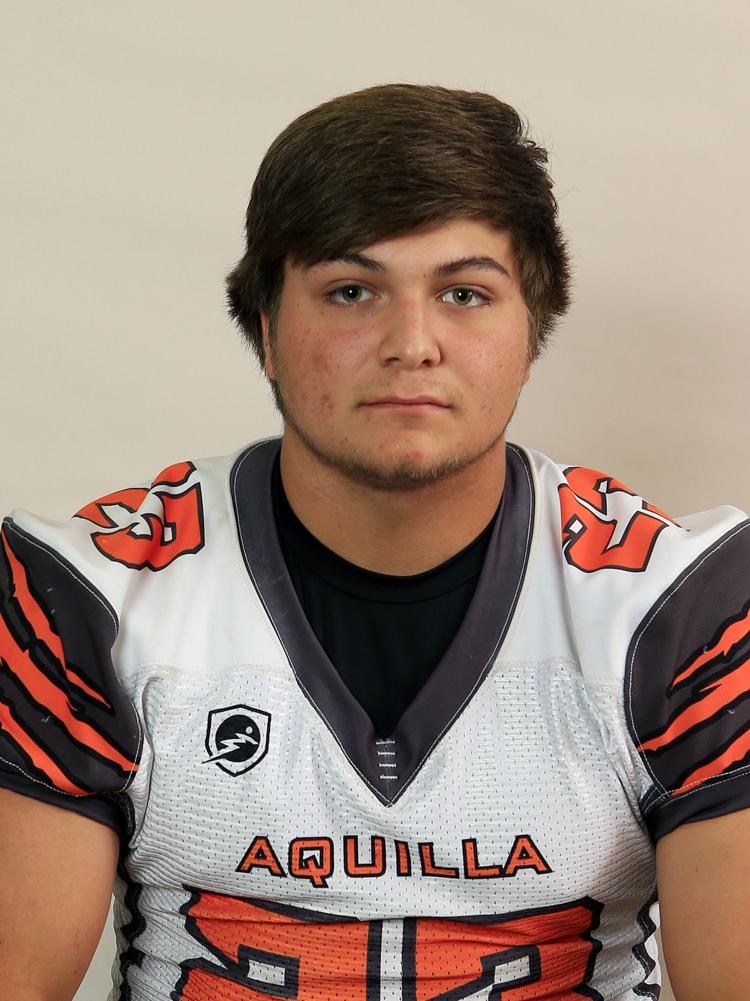 District 13-1A offensive MVP accounted for 25 touchdowns, plus made 66 tackles defensively for area finalist Cougars.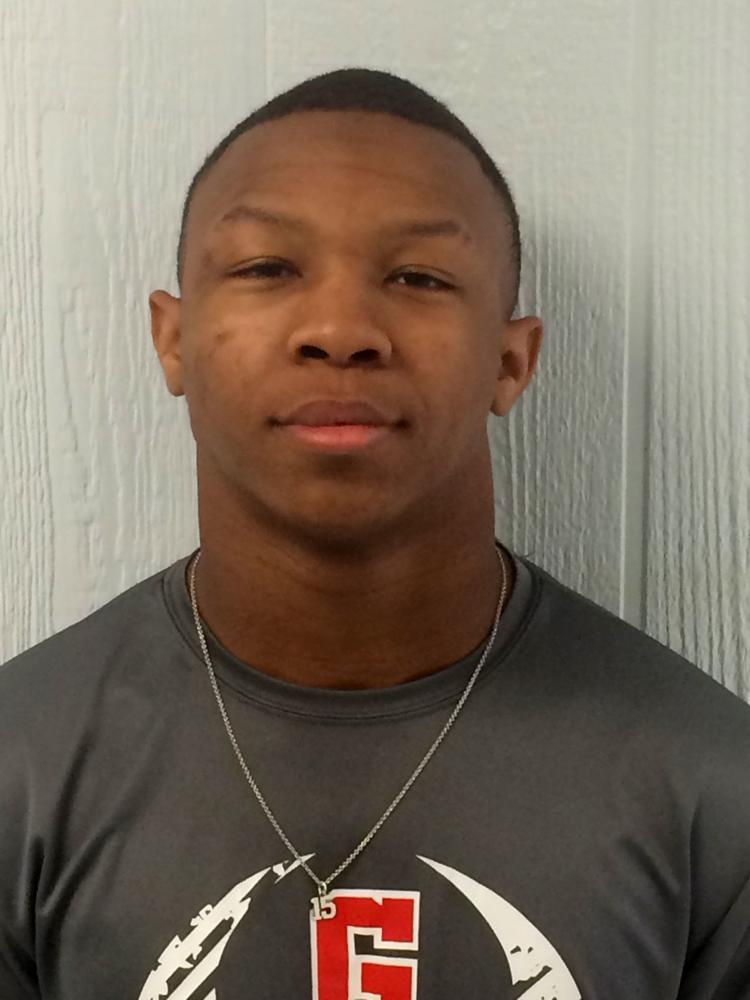 Despite not making playoffs, Wildcats' breakout star led Central Texas six-man players in rushing with 2,002 yards.
Repeat Super Centex star averaged nearly 16 yards per carry as runner and was team's top tackler for 11-win Dragons.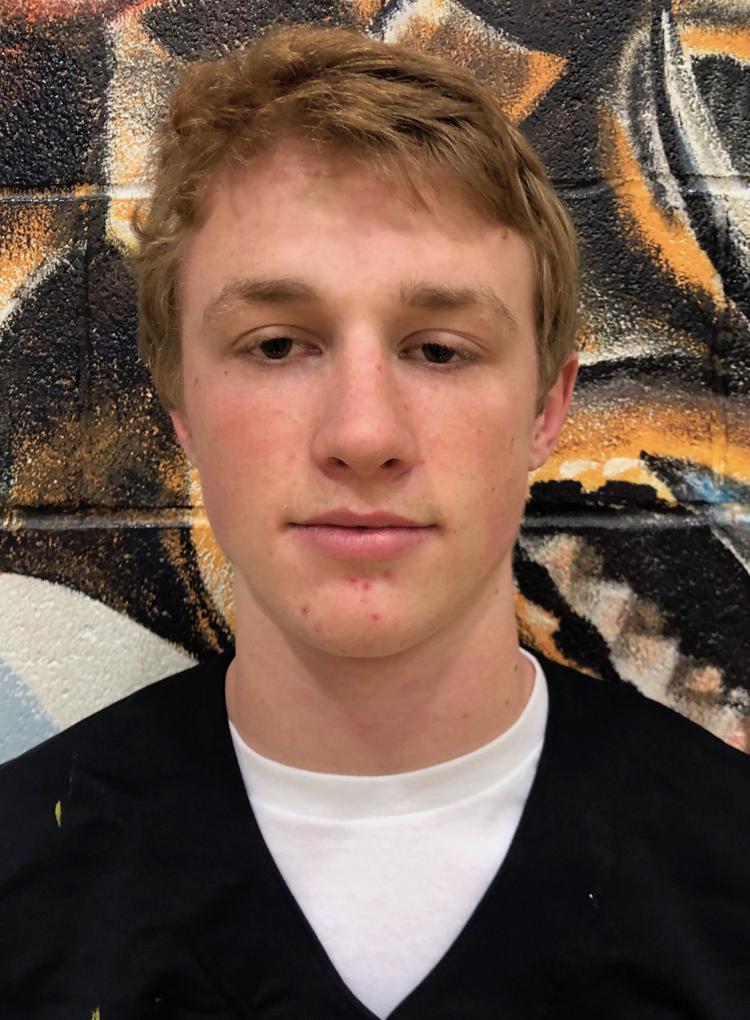 Sophomore topped balanced Dragons in rushing with more than 800 yards, also dangerous as team's starting safety.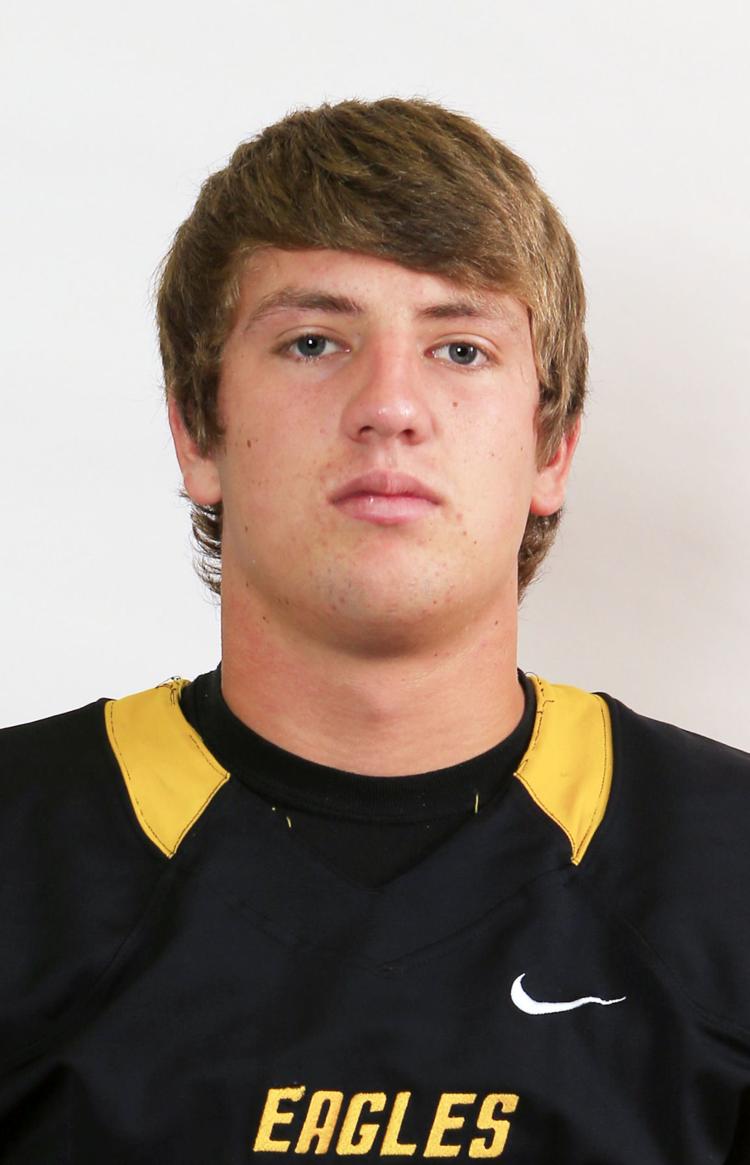 A true dual threat offensively, veteran piled up 821 passing yards and 16 TDs, rushed for 1,362 yards and 19 TDs.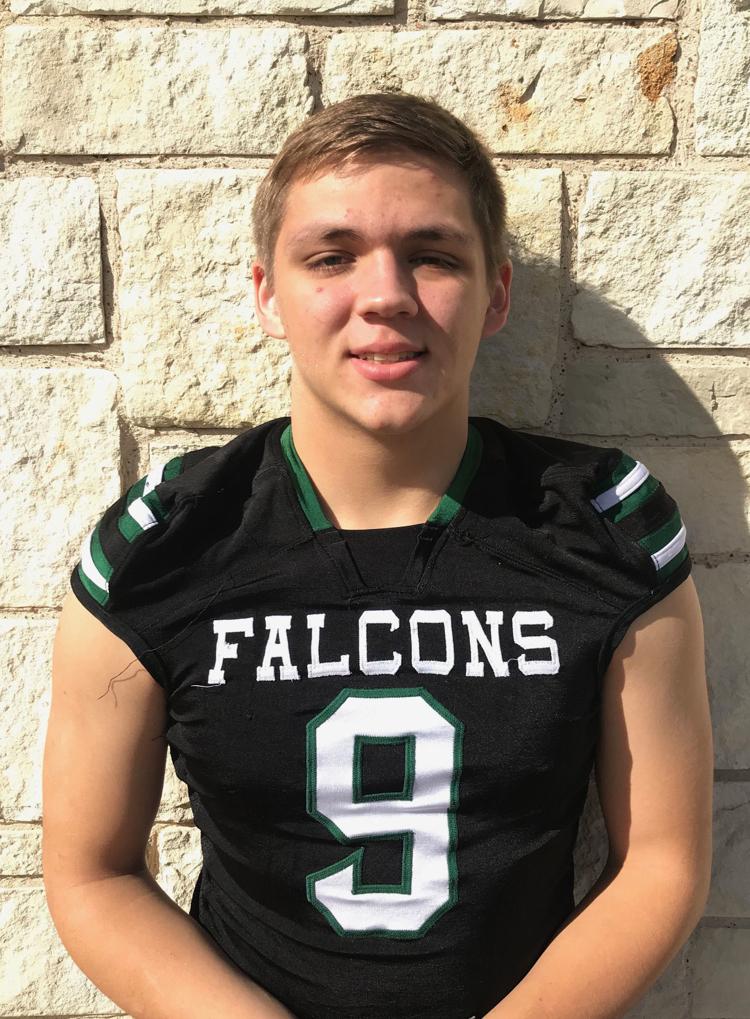 Senior paced Falcons' ground attack with 1,191 yards and 17 touchdowns; added three TDs receiving, 2 passing.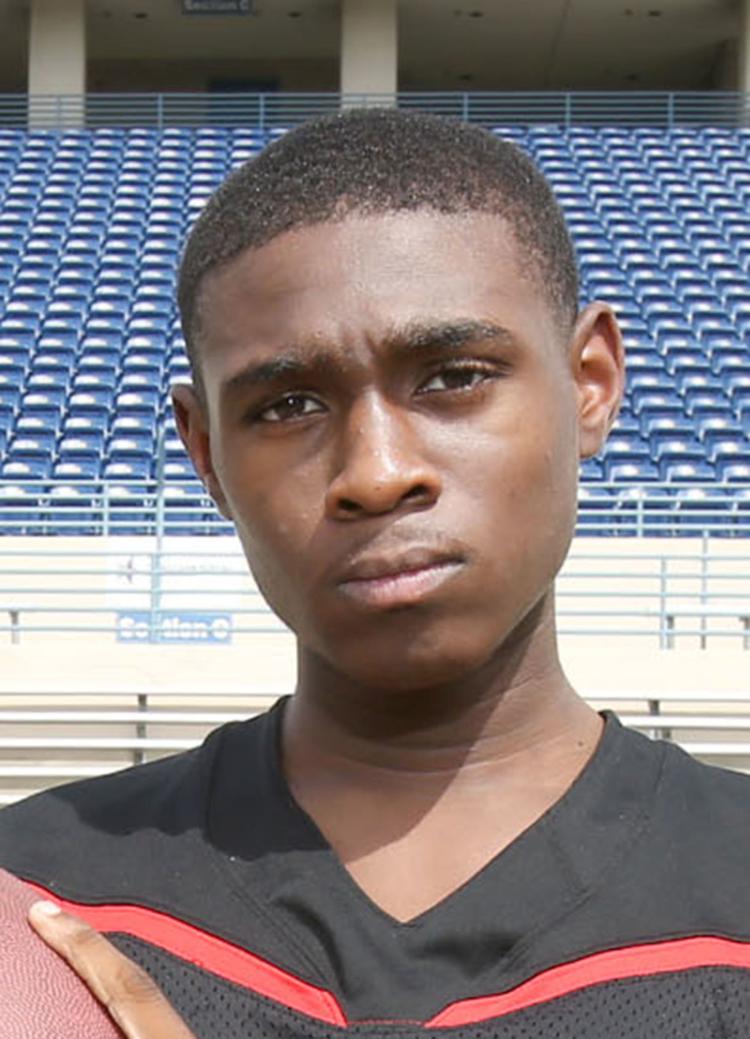 When he wasn't zipping around for more than 1,200 total yards on offense, speedster intercepted eight passes.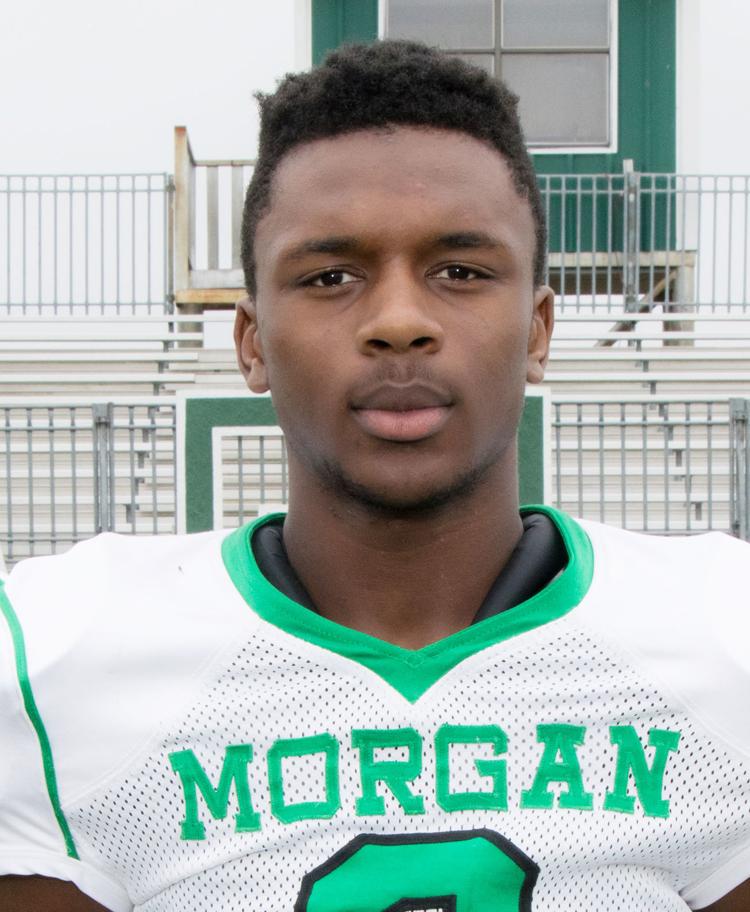 District offensive MVP rushed for 1,040 yards and 19 touchdowns, will play in six-man all-star game this summer.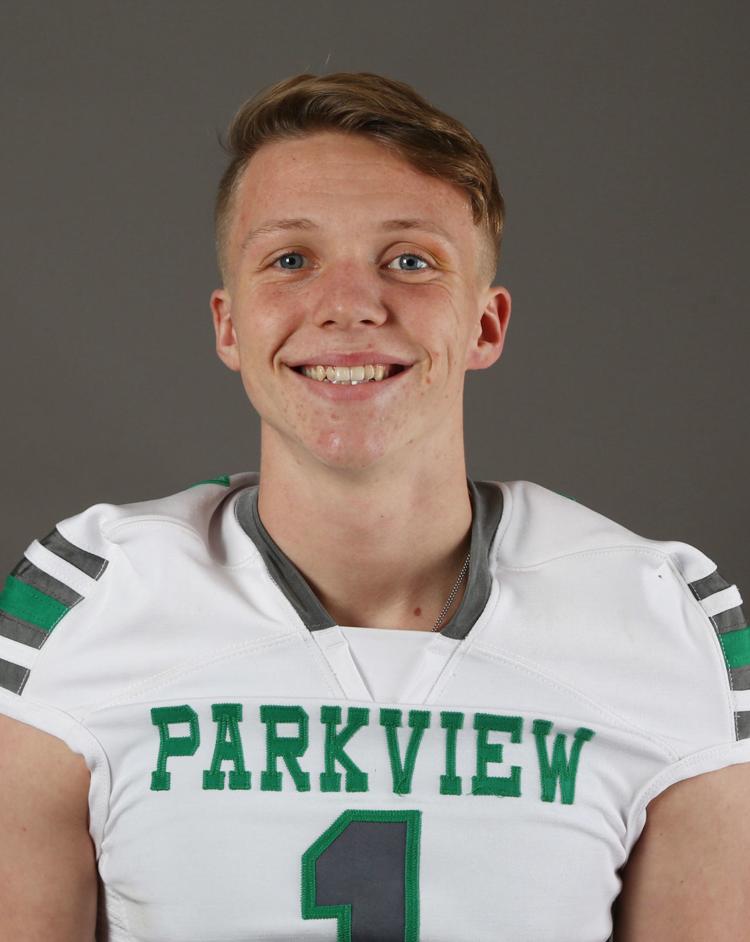 Towering target led nation's six-man players in receiving by nearly 800 yards, also contributed 63 tackles, 7 sacks on defense.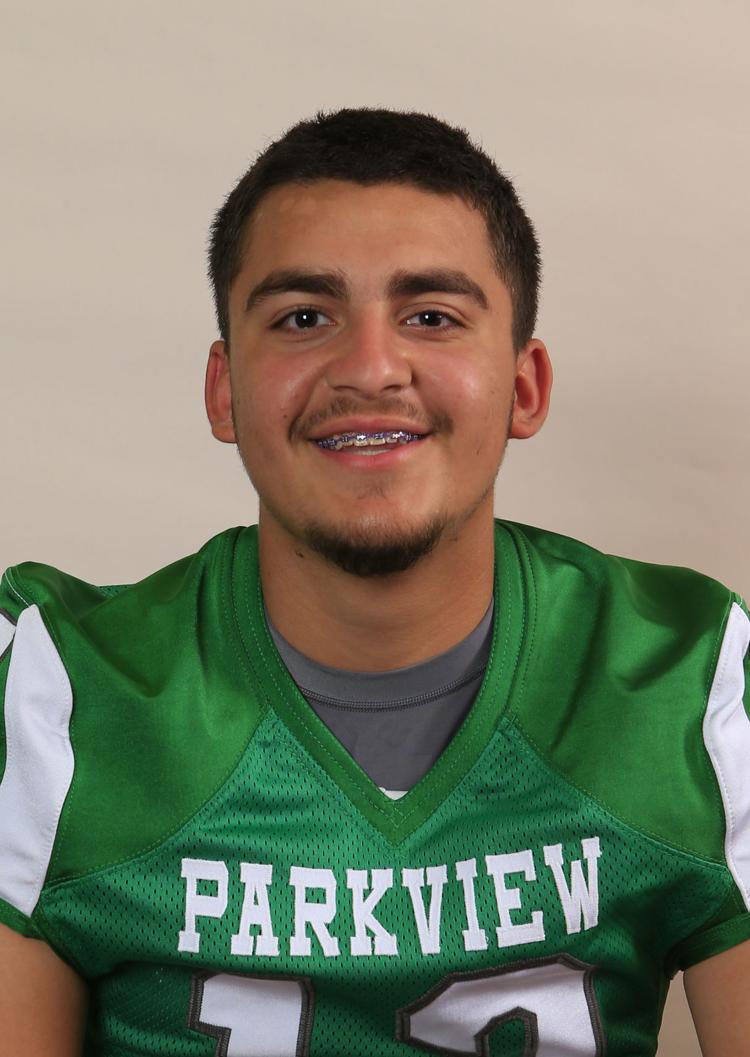 Despite missing four games with broken wrist, three-time Super Centex QB passed for 2,446 yards and 45 touchdowns.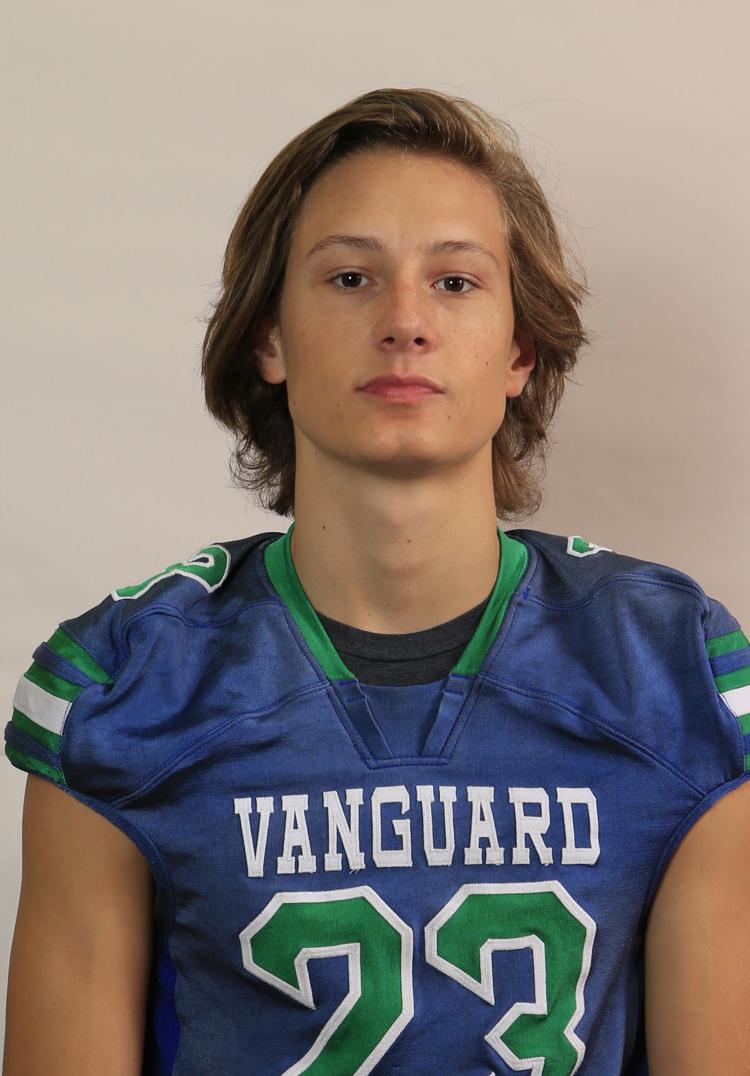 Do-it-all force covered field like a tarp for Vikings, accounting for 30 touchdowns while making 11 interceptions on defense.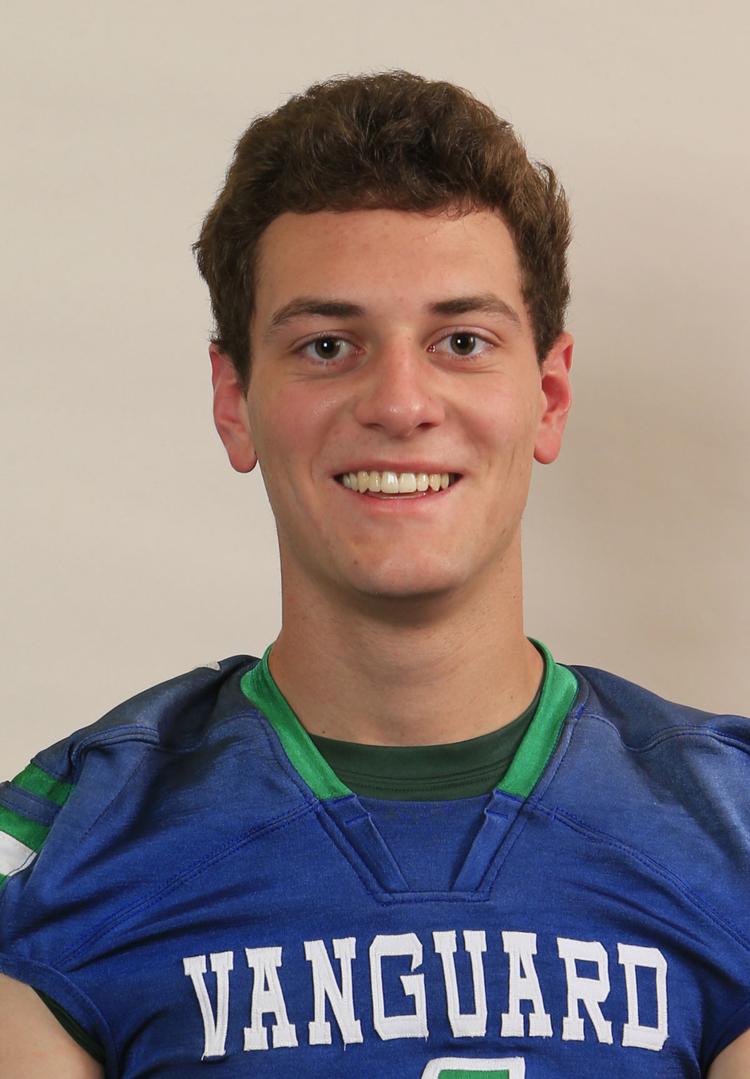 When he wasn't flinging touchdown passes (40 on season), Wilson proved a weapon as kicker with 3 field goals, 52 PATs.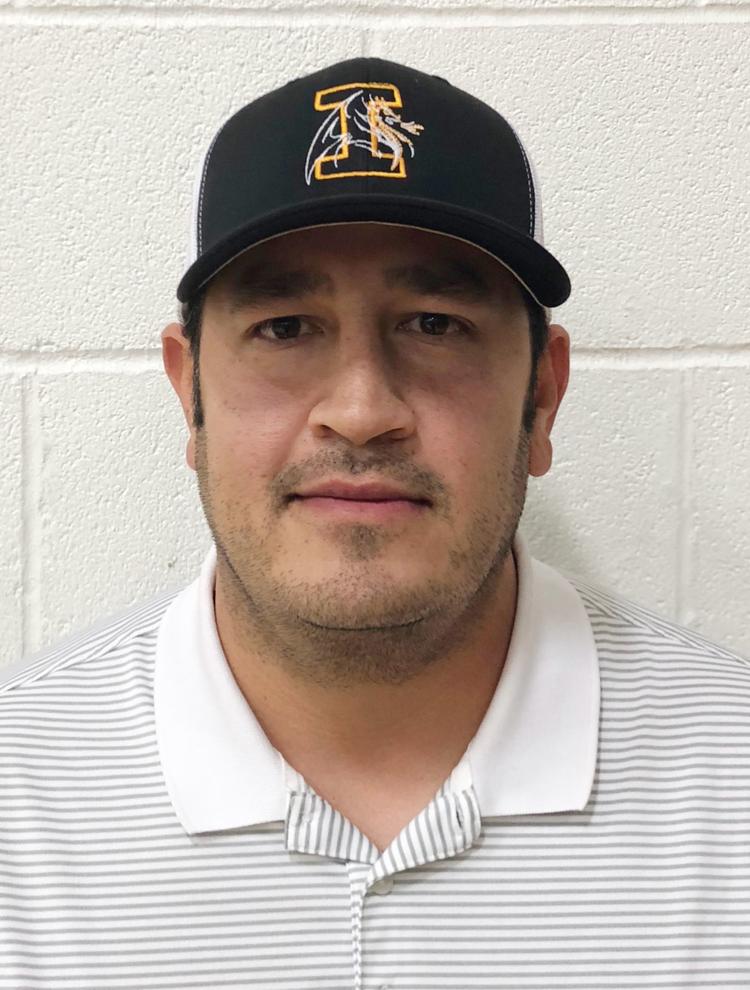 Iredell alum piloted Dragons to a tie for the deepest run in school history, as they won their first 11 games of the season.
You always know he's coming, and there's nothing you can do to stop it.