For the athlete, it helps if you can move fast, but even deeper value resides in the ability to think fast.
Maddie Miller can do both.
Miller used her agility and rapid-fire instincts to excel as one of the top volleyball players in both Central Texas and arguably the nation, as the libero's season digs total stood second to none. Then when the seasons changed and the net descended to the soccer pitch, the diminutive Lorena senior again worked the angles better than her competitors, leading Central Texas in scoring with 38 goals.
"She's fast, and smart and creative," Lorena coach Ann Burnside said. "Which was really, really a big deal for us. You want your center forward, your striker, to be looking at the goal, but she could make decisions very quickly.
"So that if the goal wasn't there, she was dishing the ball off and able to still be in a scoring position. Because a lot of times she'd dish the ball off and then get it straight back and score. She was keeping the defense on their toes."
Behind such savvy, defense-befuddling skill, Miller has been selected as the Super Centex Girls Soccer Player of the Year for the 2017 season.
Granted, volleyball has always been Miller's first love. The feisty back-row specialist excelled a human shovel for Lorena's 38-win volleyball team in the fall, digging up everything, and she will be taking those talents to Incarnate Word University next year.
But once each volleyball season ended, Miller never minded trading her digs for kicks. Because, why not?
"I played soccer when I was little, not like select or anything. I've always just done it for fun," Miller said.
Talk about your enjoyable hobbies. Miller carved out a significant role as Lorena's striker, zipping through opposing defenses in helping fuel the Lady Leopards' first-ever district championship. In addition to her 38 goals, the District 17-4A MVP also delivered 10 assists. And she reached peak performance in the playoffs, scoring four goals in Lorena's bi-district win over Liberty.
"She's just an amazing athlete and a great kid," Burnside said. It helps that she's so bright, that she could make those decisions so rapidly and fast. It never hurts to be fast. She's got a rocket shot, too. That's really nice, that she can hit the ball so hard and on target."
Of all of her net gains, Miller smiled and said that any she drilled against Robinson resonated, given the longstanding rivalry between the two schools.
Miller added that she couldn't have scored nearly as often without the aid of her teammates. In volleyball, she may have started the play with a pass where in soccer she often found herself on the receiving end of an assist, but in both sports the pass mattered.
"I think we worked on passing a lot this year, so connecting with each other helped a lot," Miller said. "Team bonding helped, because we have so much trust in each other that we've got each other's backs, that if we got the ball it was going to be in the back of the net."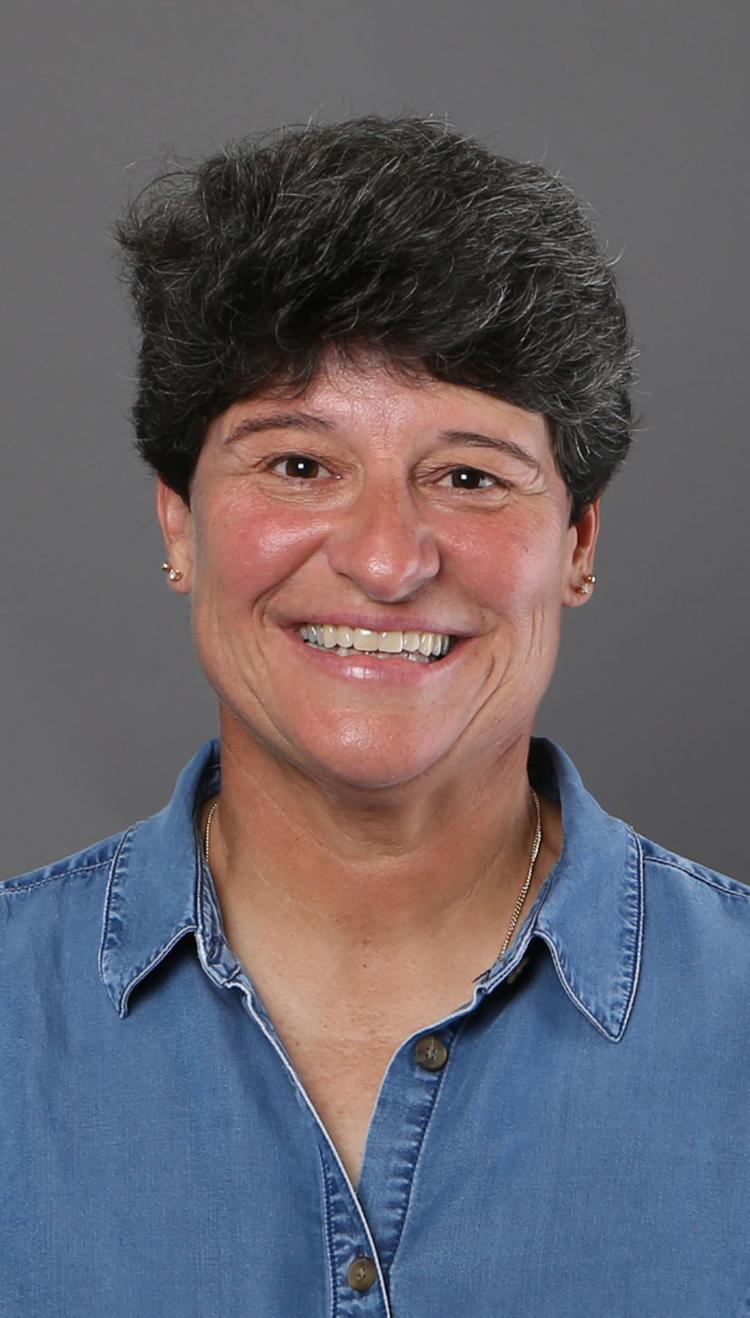 COACH OF THE YEAR:
ANN BURNSIDE, LORENA
Only one player on the Lorena soccer team shares the same surname as the coach – midfielder Katie Burnside is the daughter of head coach Ann Burnside.
But, in a very real way, Ann Burnside felt like she had two dozen daughters on the team.
The Lady Leopards displayed uncommon unity this season, fostered through impromptu karaoke contests on the bus or swimming excursions at one another's homes. But they weren't just soul sisters, they were goal sisters – as Lorena made school history by winning the program's first district championship, blowing through the district season unbeaten, no less.
For her leadership in fostering that exquisite blend of team chemistry, Burnside is the Trib's Super Centex Coach of the Year for the second time. She also won the award in 2015.
"This group really played for each other," Burnside said. "They spend a lot of time together off the field. A lot of times when practice is over, players go 900 different directions, and they don't. This group is very, very much in it together. They fought for each other."
Before the season ever began, Burnside surprised the team with a pop quiz. It really only incorporated two questions, but each player was required to verbalize an answer.
The questions – where do you see us going as a group? And where do you see yourself?
Without much prompting, the players realized that in order to forge the kind of history-making season they wanted to put together, superb teammwork would be a prerequisite. So they adopted the motto, 'Our Team, Our Family,' and set out to make that a reality.
Burnside said that it was gratifying to witness the results.
"The kids really believed that they are a group. We have great kids," she said. "They like each other. We have a lot of personality. A lot of laughing at practice and on the bus rides there, they're singing and laughing and they like each other. That makes a big difference."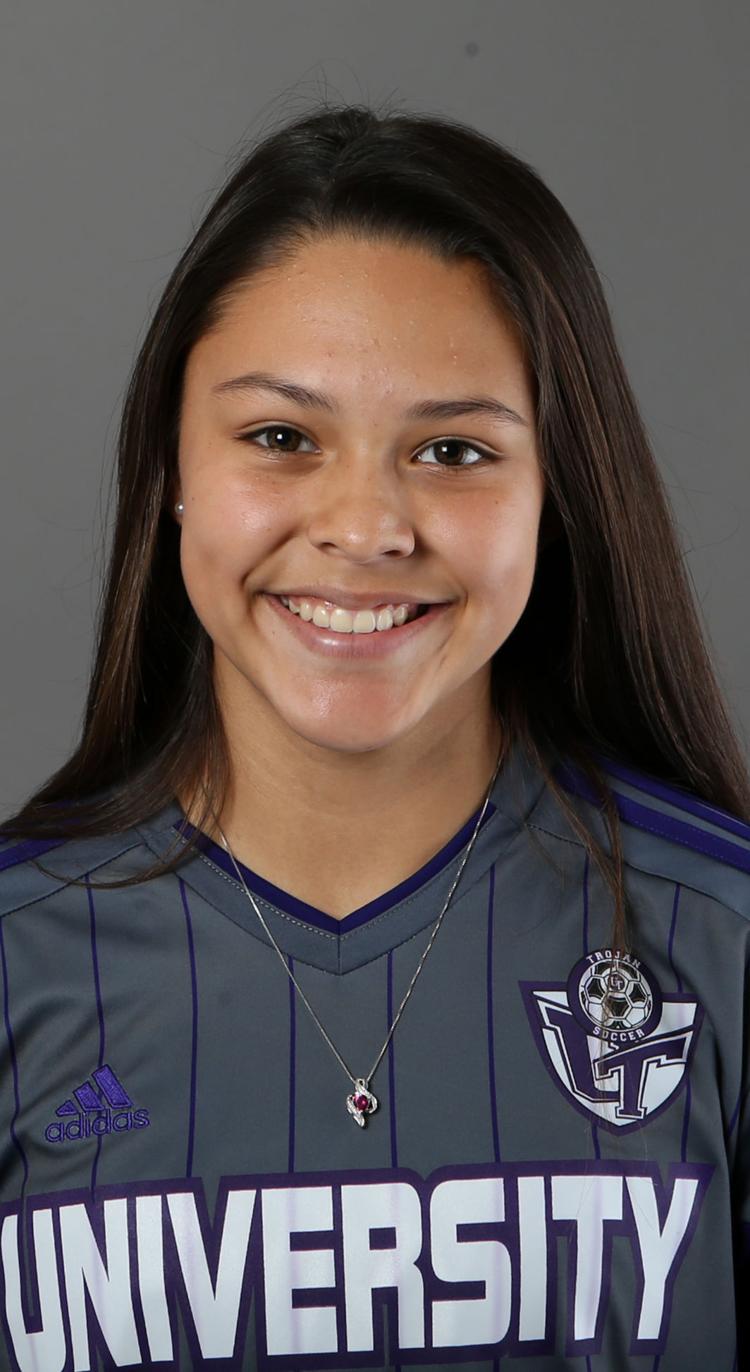 NEWCOMER OF THE YEAR:
AALIYAH PEREZ, UNIVERSITY
University coach Mike Chapman always seeks to be honest and up-front with people. But when opposing coaches would ask them about the age of his star forward Aaliyah Perez, they couldn't help but be skeptical.
Wait, what? She's a freshman?
"We've had numerous coaches come up to us afterward and want to know who she is and what grade she is," Chapman said. "Once we told her she was a freshman, they're like, 'That's the best freshman we've ever seen.' I agree. We've only been doing girls for eight years, but in the 20-something years that I've been (coaching) I haven't seen a freshman girl any better than what Aaliyah is. She has a lot of potential."
A lot of ninth graders struggle to find the location of their next class. Perez not only doesn't need a map to algebra class, but she can easily navigate her way to the net, too. She amassed 35 goals and 10 assists for a University team that made the postseason for the first time in three years, then added a playoff win, to boot.
Despite her talent, Perez's personality skews more bashful than brash. Even her post-goal celebrations tended to deflect to others. "I went up to my dad and gave him hugs, and (hugged) my teammates," she said.
Chapman expects to see a veritable hug-fest over the next three years to come.
"She's very good at ball-handling," the coach said. "Very skilled, good with her shot, really accurate. And just works hard, gives good effort. As long as she stays focused on that, there's no telling what she could do the rest of high school. She could definitely have a great high school career."
---
2017 SUPER CENTEX GIRLS SOCCER TEAM
FIRST TEAM

Player of the Year: Maddie Miller, Sr., Lorena
Newcomer of the Year: Aaliyah Perez, Fr., University
Coach of the Year: Ann Burnside, Lorena
Pos
Player
Cl
School
Notable
F
Maddie Miller
Sr
Lorena
38 goals
F
Alison Navarro
Jr
Belton
17 assists
F
Jessica Ortiz
Sr
Gatesville
28 goals
F
Kenzie Tuyo
So
Lorena
20 goals
MF
Taylor Brown
So
China Spring
17 assists
MF
Katie Burnside
So
Lorena
27 assists
MF
Emmalie Albers
Jr
Midway
8-6A MVP
MF
Kayley Ables
Jr
Waco High
26 goals
D
Erica Anderson
Jr
Belton
8-6A def. MVP
D
Melanie Foutz
Sr
Temple
All-dist.
GK
Gracie Green
So
Belton
14 shutouts
Honorable Mention
Mattie Krenek, Belton; Haley Flores, Belle Hatton and Bailey Allison, Lorena; Katrina Thomas, Eve Castelo, Emily Reza, Amy Stephens and Kaitlyn Ferguson, Gatesville; Alysa Thomas, Tori Brabham and Alexis Tatum, Robinson; Malina Patel, Temple; Cathy Mancilla-Perez and Lizette Ramirez, University; Lucia Alvarez and Andrea Garcia, Waco High
---
First-team profiles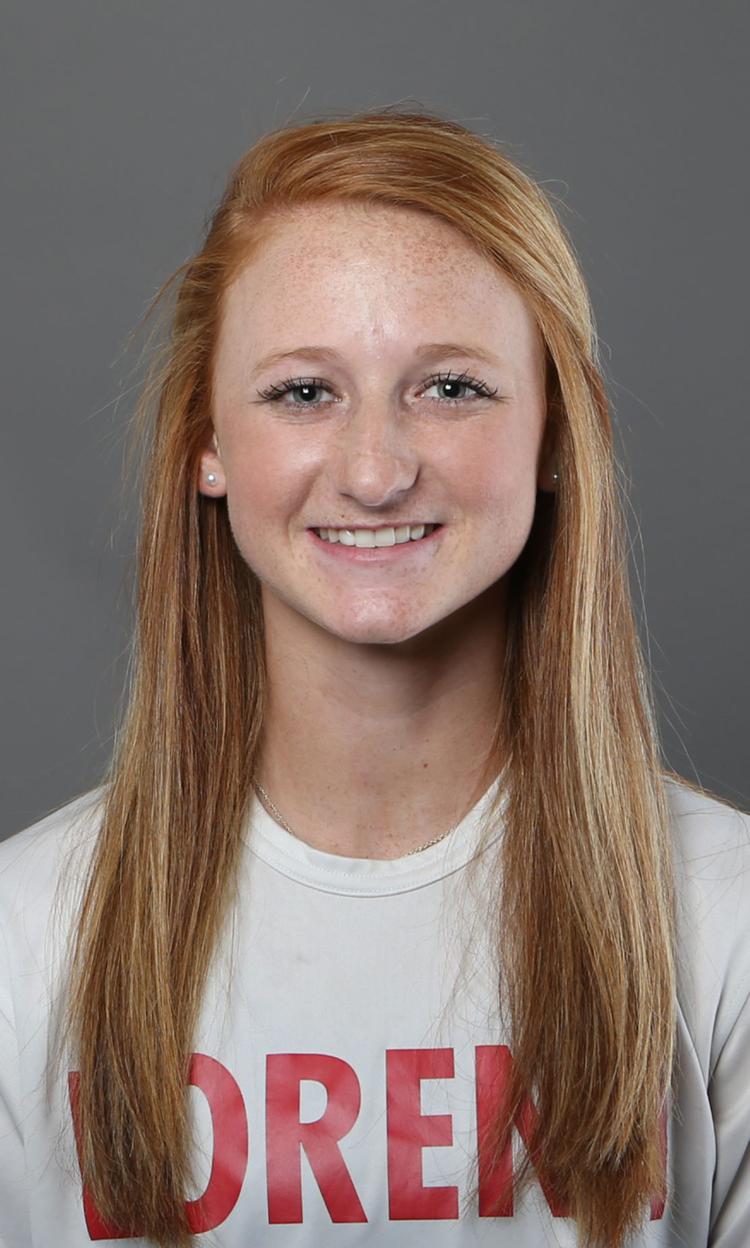 MADDIE MILLER
District 17-4A MVP topped Central Texas with 38 goals for district champs.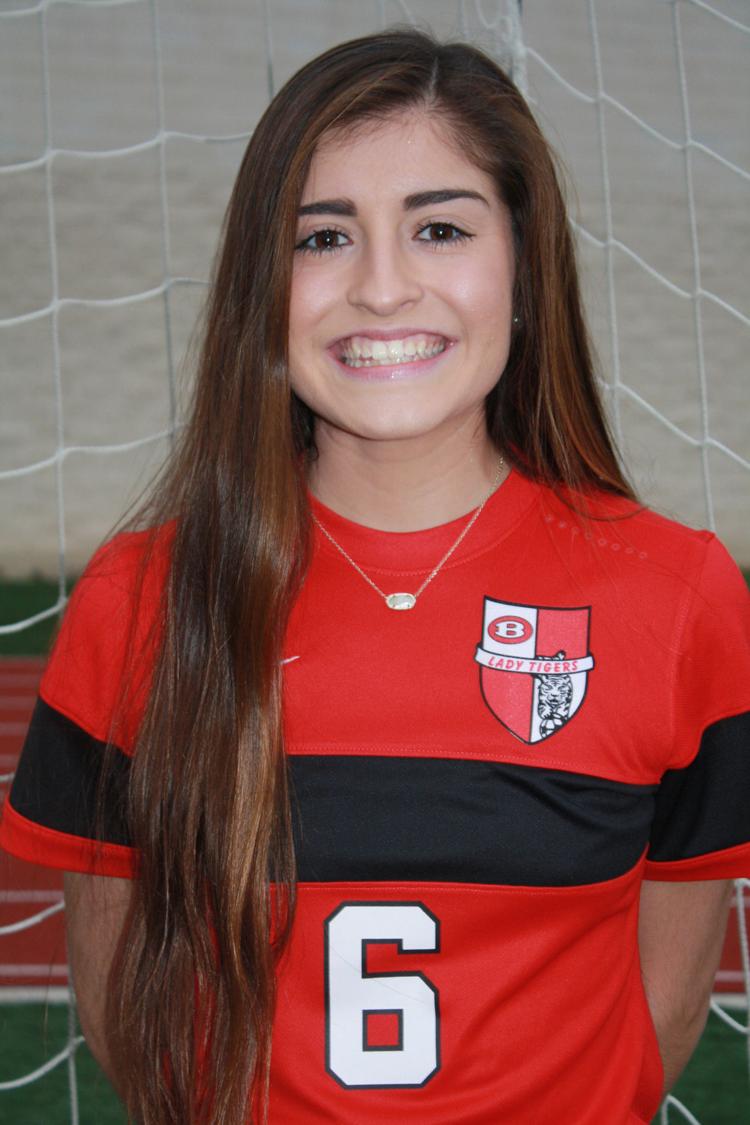 ALISON NAVARRO
Angelo State commit accounted for 37 netters (20 goals, 17 assists).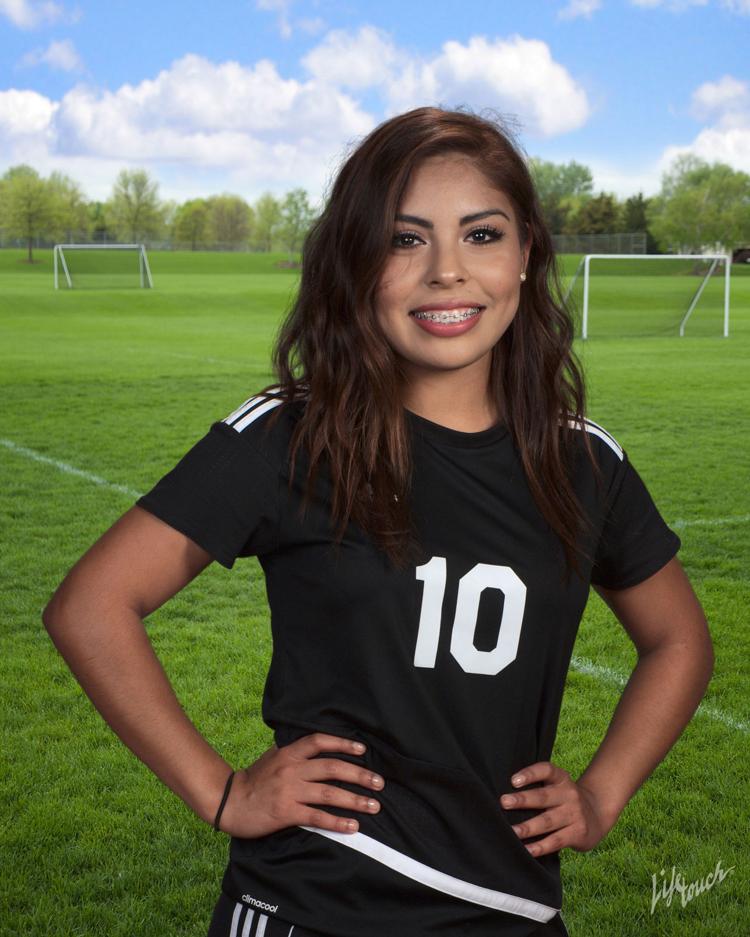 JESSICA ORTIZ
Savvy Lady Hornet striker eluded defenses on her way to 28 goals.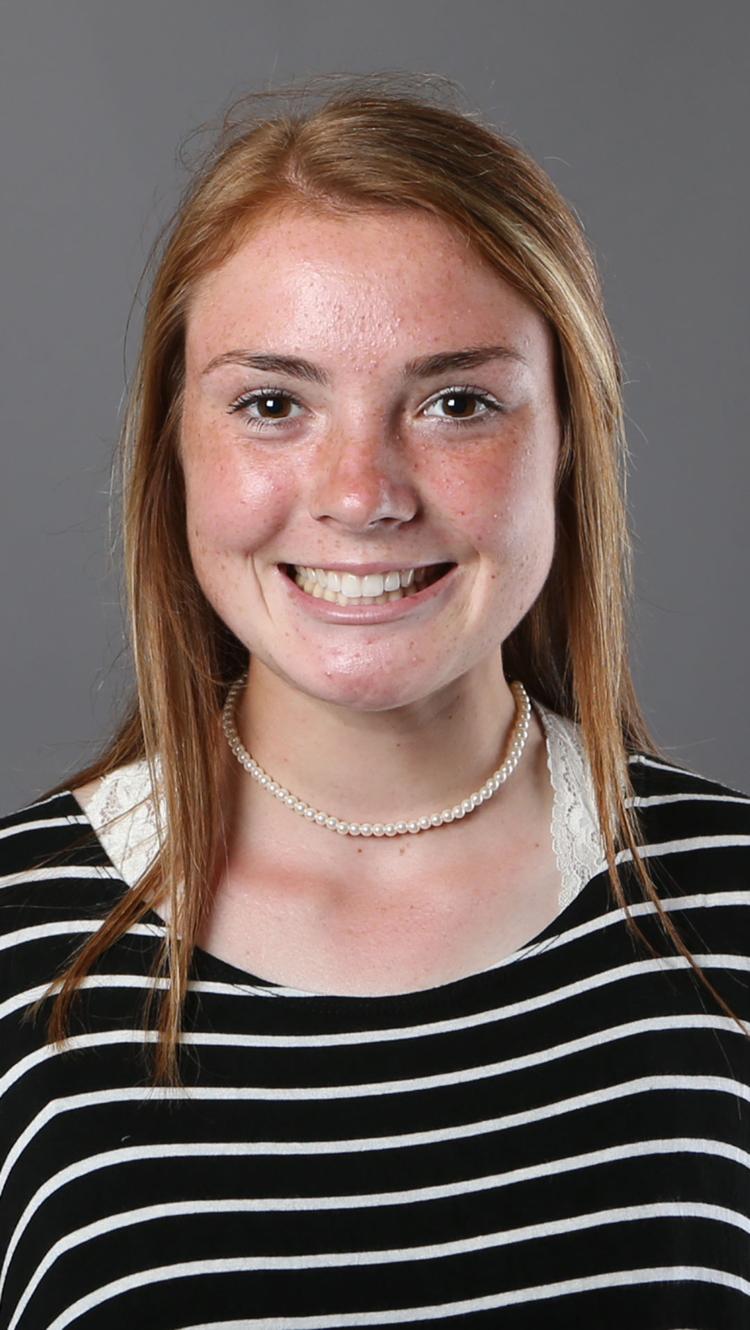 KENZIE TUYO
Budding forward used sprinter speed to deliver 20 goals, 12 assists.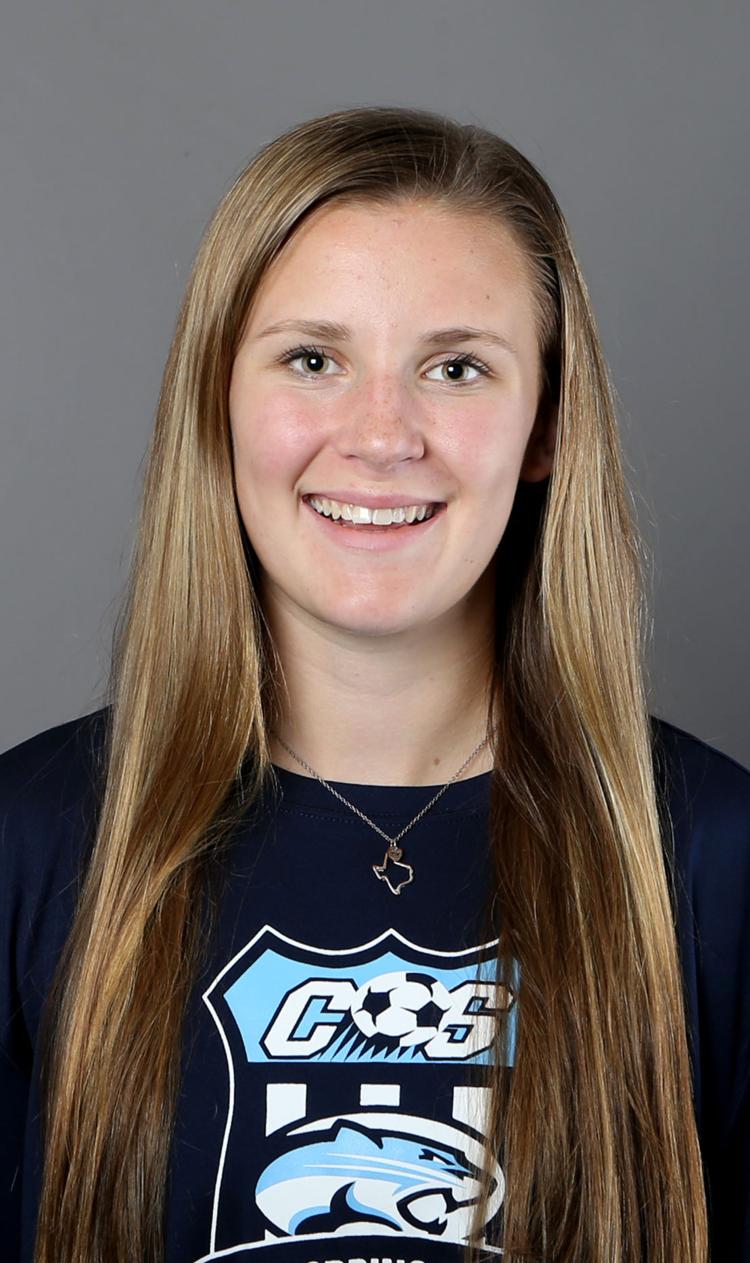 TAYLOR BROWN
Last year's top newcomer didn't slump, producing 14 goals, 17 helpers.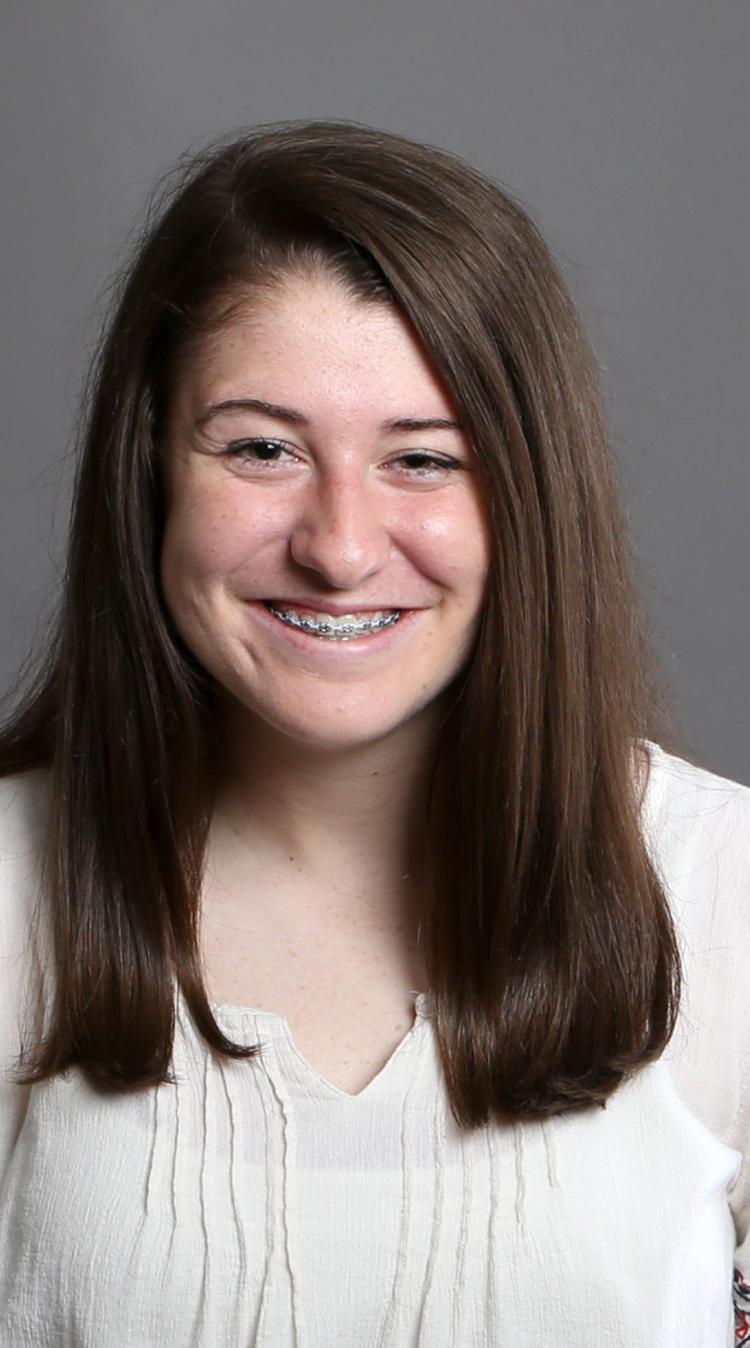 KATIE BURNSIDE
17-4A midfielder MVP topped area in assists (27), scored 10 herself.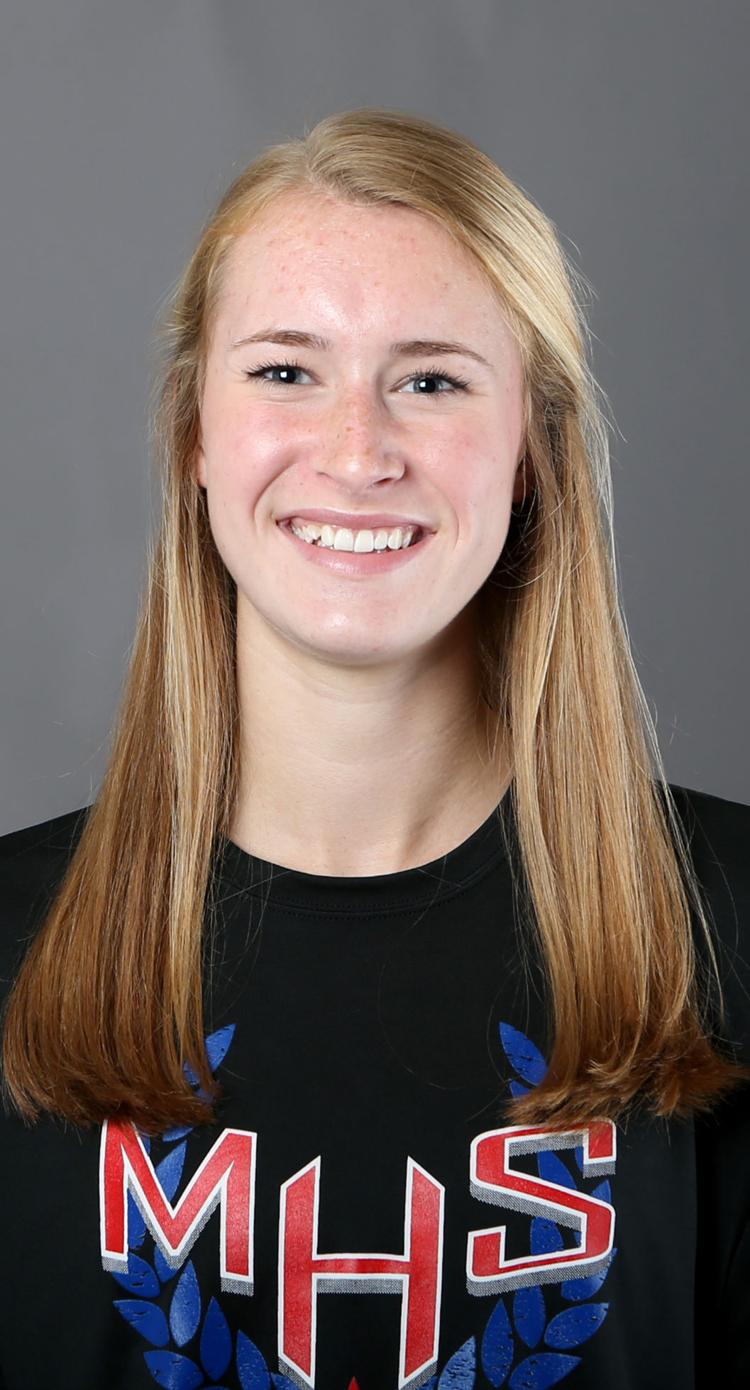 EMMALIE ALBERS
District 8-6A MVP accounted for 10 goals, 9 assists for perennial playoff team.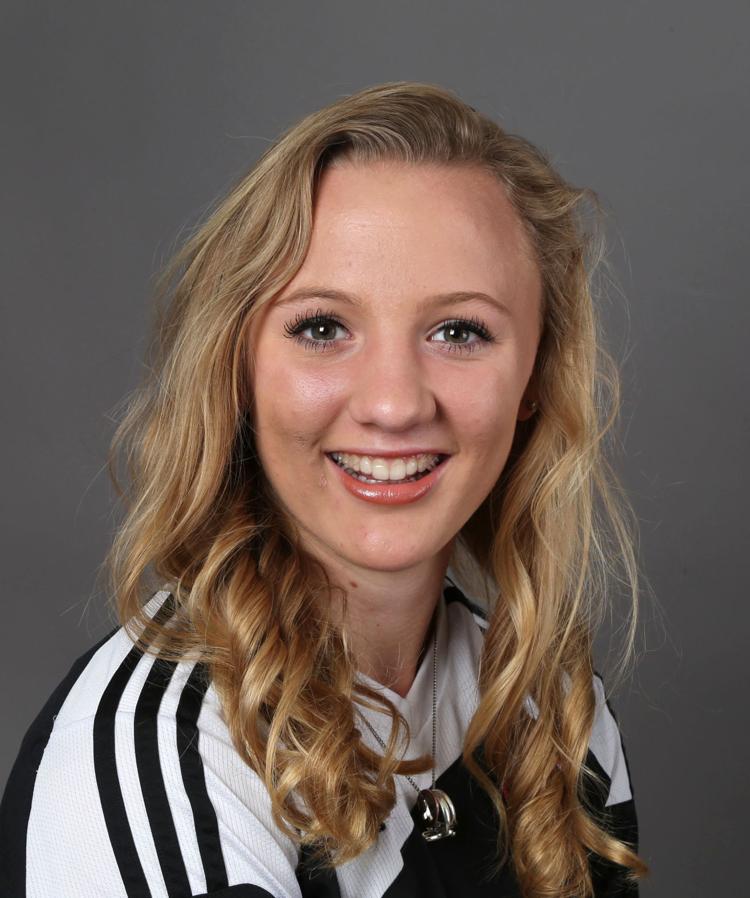 KAYLEY ABLES
Three-time Super Centex performer has drilled 100 career goals (26 this year).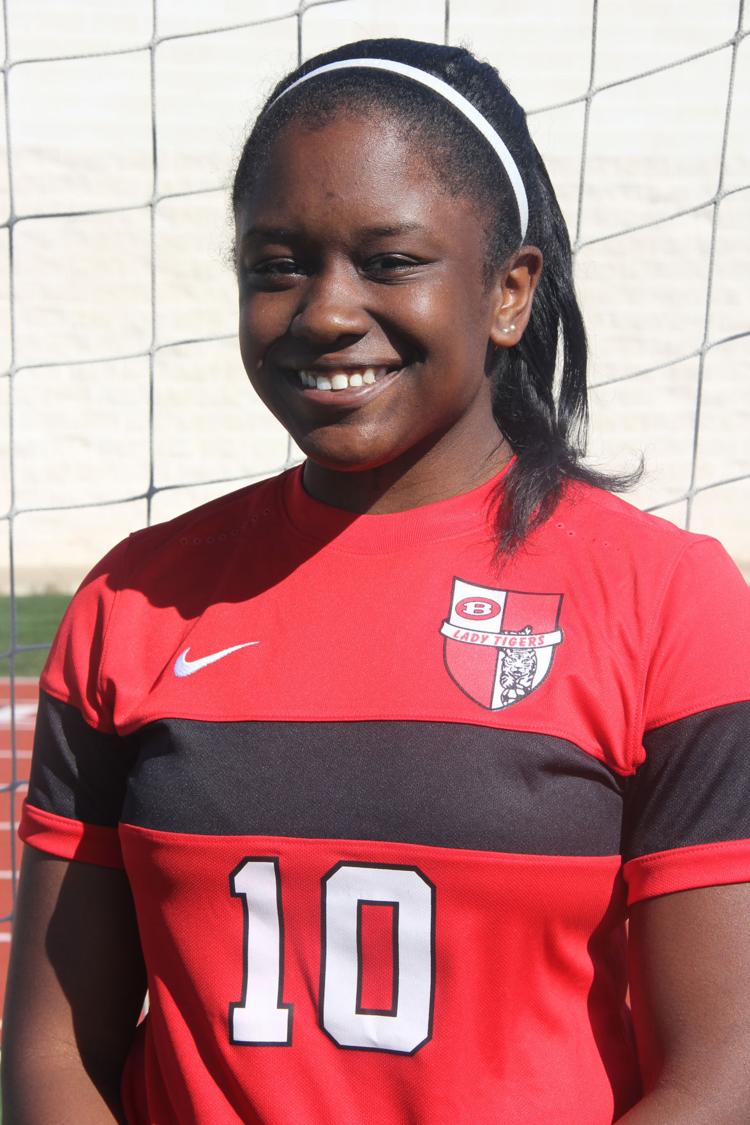 ERICA ANDERSON
Two-time district defensive MVP has helped Tigers amass 29 shutouts in her career.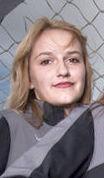 MELANIE FOUTZ
Former district defensive MVP "kept us in every match," said her head coach.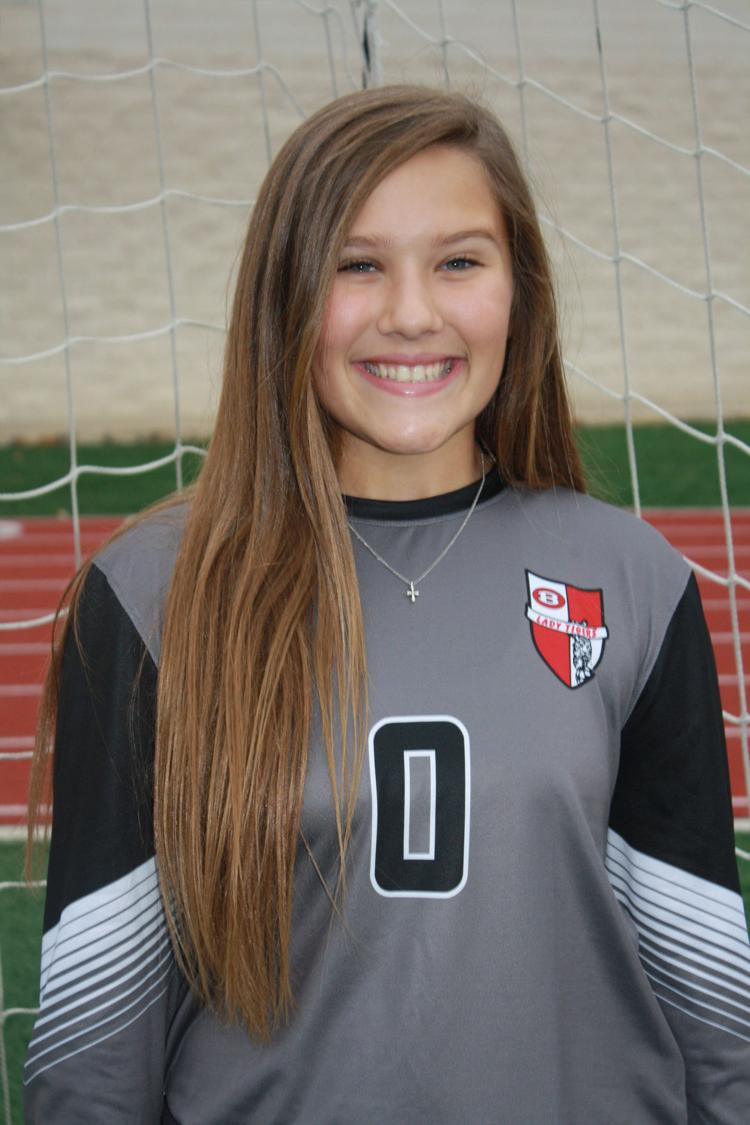 GRACIE GREEN
Area's top keeper racked up 14 shutouts for district champion Lady Tigers.