After yet another historical season on the pitch, Katie Burnside felt a tug at her emotions every time she saw one of her teammates in the hallway at school after Lorena's season ended in the regional finals.
"The day after, I really cried a lot," Burnside said. "When I saw them in the hallway, it brought back all the memories, all the practices, all the games. It was hard to get over it, but I'm still looking forward to next year. Hopefully it'll be a better year next year."
Burnside, voted a co-captain this season by her teammates, scored 31 goals and registered 39 assists on the year, leading the team in both categories. She was named District 17-4A and, earlier this week, received TASCO Second Team All-State honors. Burnside had the assist on the game winner to send the Lady Leopards to the regional tournament.
"Last year I was the school leader and the area leader in assists," Burnside said. "Every time I had an assist this year I felt like I was challenging mine from last year. I wanted to up myself from last year, and I think I accomplished that well."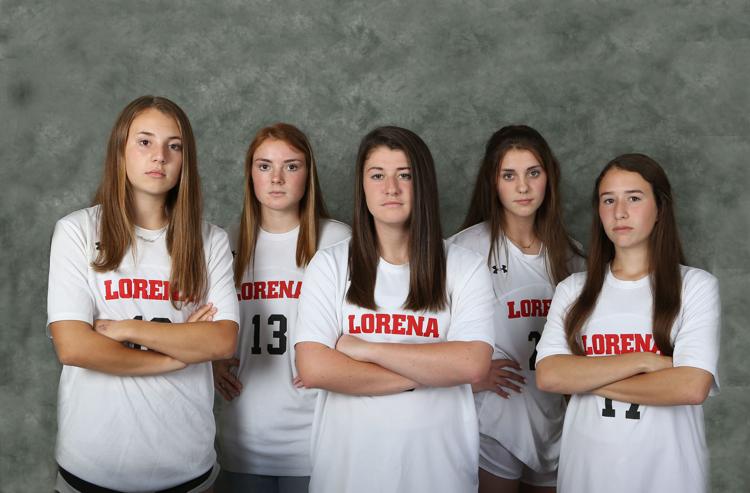 The key for Burnside's success on the field is her communication. It's never negative or condescending, always positive and constructive.
"Whether we're on the field, whether we're in the weight room, whether we're at a game, she communicates all through the game. It's nonstop," Lorena head coach Ann Burnside said. "When she's in practice it's the same thing. She communicates very well."
Yes, Katie and her coach have the same name. That's because Ann is Katie's mom. She's been Katie's coach since she first started playing soccer.
"I want to say it's gotten easier but I think I'd be lying," Katie said. "Ever since I've gotten older and I've had more challenges being a captain and being a leader, it has forced her to be a little bit harder on me, which I can take, no doubt."
They both work hard on making sure there's separation between their mom — daughter relationship and their coach-player relationship.
"It's a challenge for a kid to play for her mom," Ann said. "For her to have to go out there every day and work hard and be a leader and do it in front of mom, it's tough. I think it's natural that coaches are harder on their kids because they can be. Nobody is going to make a phone call, so I can be harder on her. She really was very good at handling that and playing hard all the time."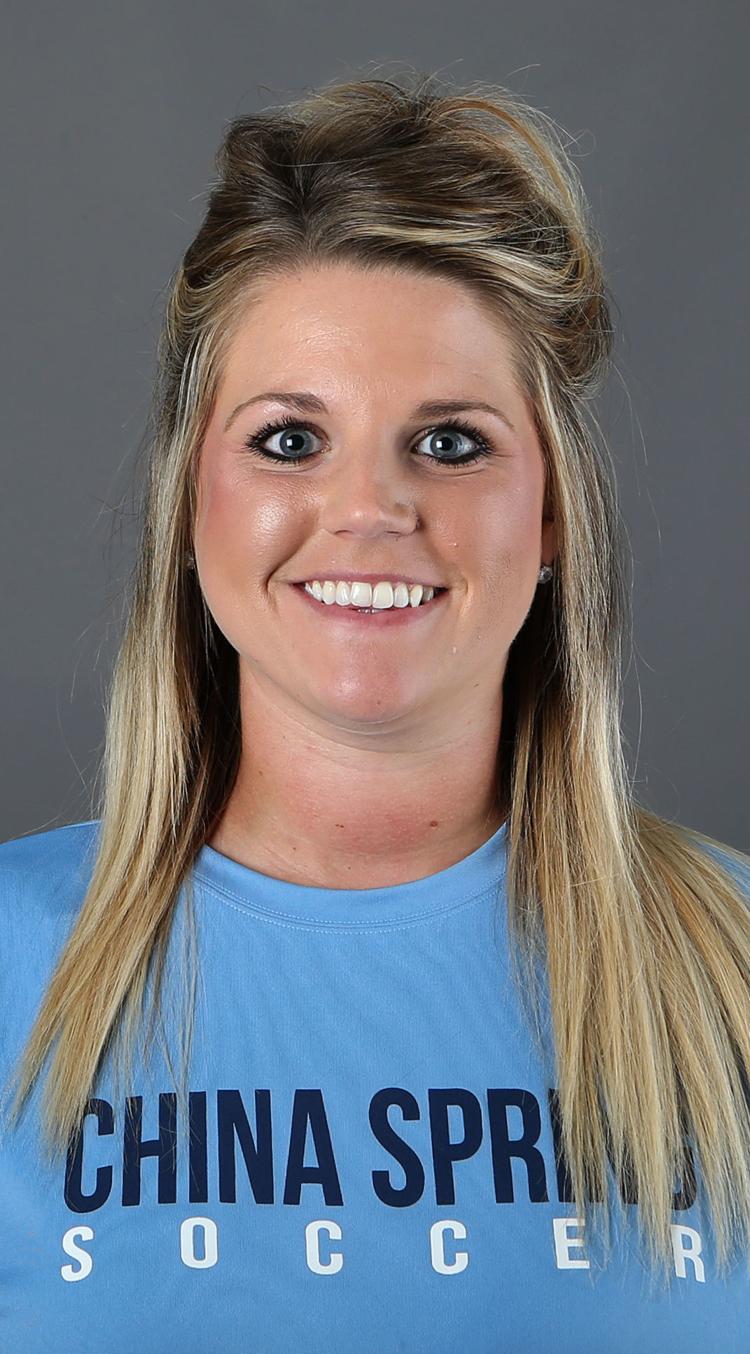 Coach of the Year: Hillari Keesee, China Spring
When Hillari Keesee met the girls she would be coaching in her first year as head coach at China Spring, she knew they would be a ball of fun. She also saw plenty of potential.
After a finish in the third round of the state playoffs with a loss to the eventual state runner-up, Keesee knows her players are aware of their potential as well. The Lady Cougars even won their first tournament this season — the Stephenville Knights of Columbus Tournament.
That victory was a turning point that made the Lady Cougars start believing in themselves. Looking back, it turned out to be a huge factor in China Spring's success.
"I think we've had ups and downs for China Spring," Keesee said. "We've had good years and then not so good years. Being my first year, I didn't know what to expect coming in. I couldn't be more pleased with how we finished."
Now, Keesee wants to use this deep playoff run as the foundation for how she builds the program. Key to this for Keesee is developing soccer in the area to get younger players more involved in the game.
"By doing that, once they get to high school they won't have to try to pick up soccer again for the first time in five or 10 years," Keesee said. "Building from the younger ages to high school is my goal. I want soccer at China Spring to be more competitive and not just recreational. I want them to have fun but I also want to be able to compete. Looking back at this year where we started out, yes it was all fun and games, but the competitiveness was there. They realized that as well."
When Keesee takes the time to reflect on the entire season, it's amazing how far her Lady Cougars have come in one year. A big part of that progression is how the girls have worked together to make each other better.
"Skill-wise, there's a few standout players for sure," Keesee said. "I think they've really drawn the other ones in. When you look at the skills from the ones that have just started playing for the first time since they were little, it's such a dramatic change. It's a big difference, a big progression."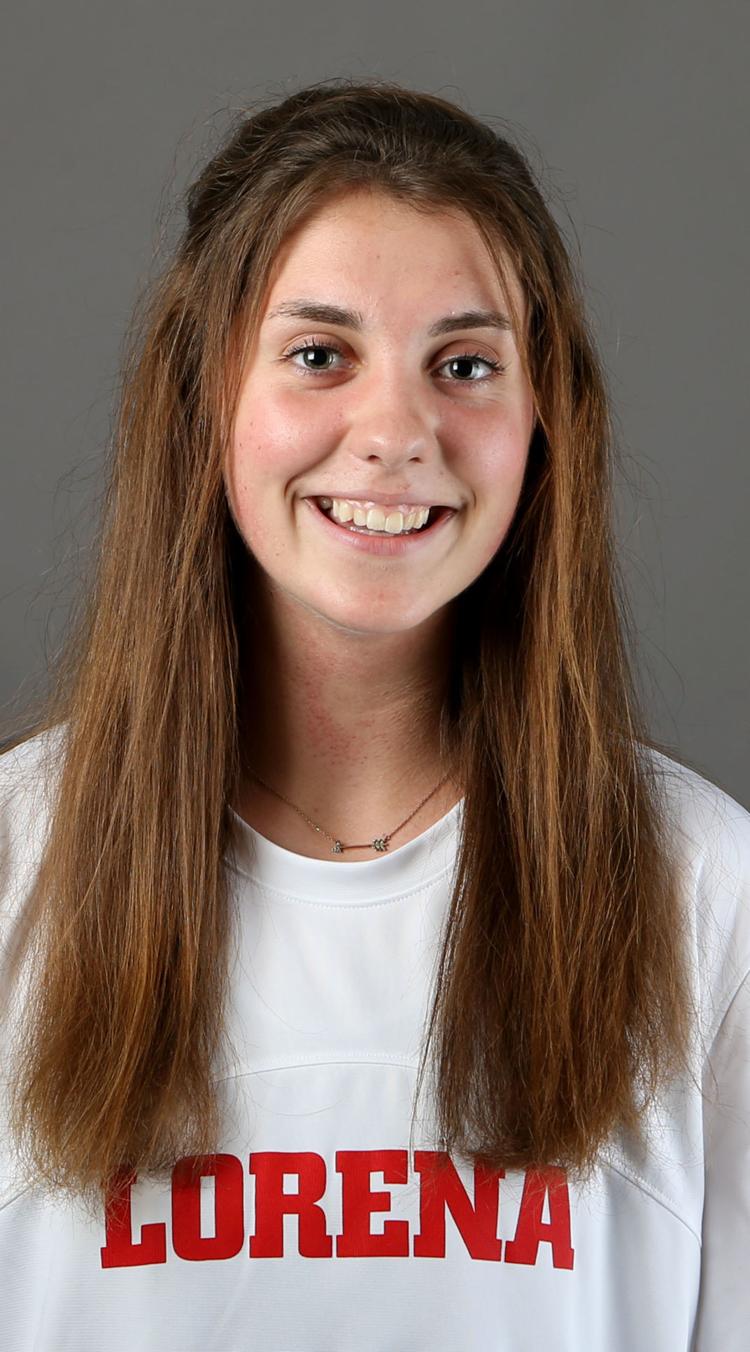 Newcomer of the Year: Kaitlynne Jones, Lorena
It was definitely too good for Kaitlynne Jones to believe.
Against La Vega, the freshman scored off a bicycle kick.
"I've always seen some really cool videos of it," Jones said. "Then it was like, 'That really happened.' It was really fun. I think I honestly started crying because I didn't expect it to actually go in. I didn't know if it would work. It was just nice to have everyone come up and say, 'Oh my gosh, you did that. You did something that, really, nobody else has done.'"
That goal was one of many for Jones in her first year on varsity for the Lady Leopards as she had 28 goals and six assists. She was named the 17-4A Newcomer of the Year.
"When you have a kid who's a freshman like that and has maturity on the field and can make mature decisions on the field, that's usually where it comes from — freshmen will panic — and when you're out on the field, they just have to be calm and keep playing and keep going," Lorena coach Ann Burnside said. "And she did. She made some really great decisions on the field. She's actually the first player I've ever had that scored a bicycle kick in a game. That was fun to watch."
While that goal was big because of the way she scored it, the most monumental for Jones and her team was the one she scored in the regional semifinals.
Lorena was in overtime knotted in a scoreless tie against Columbia. With just over seven minutes to go, Jones got a steal, attacked the goal and scored the game winner.
"They were pulling a pretty tight onside trap, and she just didn't give up on the ball," Burnside said. "Ricocheted off and she chased it down and put it right in. We held on. It was awesome and a lot of fun."
---
2018 Super Centex Girls Soccer Team

First Team

Player of the Year: Katie Burnside, Jr., Lorena
Newcomer of the Year: Kaitlynne Jones, Fr., Lorena
Coach of the Year: Hillari Keesee, China Spring
Pos
Player
Cl
School
Notable
F
Kenzie Tuyo
Jr.
Lorena
22 goals, 30 assists
F
Aaliyah Perez
So.
University
27 goals
F
Haley Flores
Jr.
Lorena
30 goals, 26 assists
F
Kaitlynne Jones
Fr.
Lorena
28 goals
MF
Katie Burnside
Jr.
Lorena
31 goals, 39 assists
MF
Emmalie Albers
Sr.
Midway
21 goals
MF
Lindsey Schiller
So.
China Spring
19 goals
MF
Kendall Simpson
Sr.
Robinson
2 hat tricks, 18 goals
D
Paizlee Whalen
Fr.
Lorena
17-4A defensive MVP
D
Claudia Gutierrez
Fr.
China Spring
48 steals
GK
Alysa Thomas
Jr.
Robinson
169 saves

Honorable Mention

Ava Sanders, Lorena; Tiarra Hodges, Belton; Jasmine Williams, La Vega; Alisha Nesbitt, Temple; Catherine Mancilla, University; Kiara Rodriguez, University; Erica Anderson, Belton; Belle Hatton, Lorena; Anahi Martinez, University; Gracie Green, Belton; Madalynn Flores.
---
First-team profiles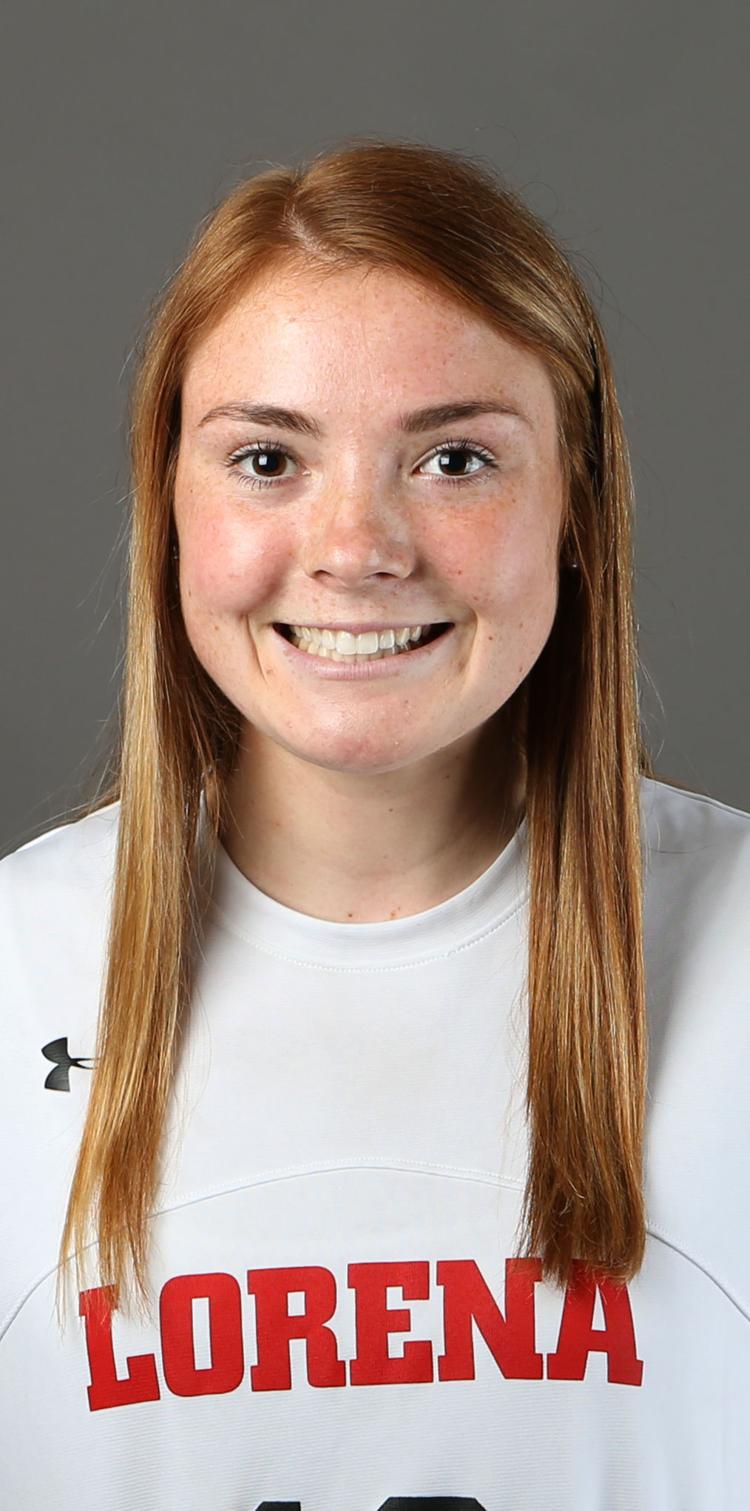 Kenzie Tuyo
Named the 17-4A Offensive MVP after scoring 22 goals to go with 30 assists.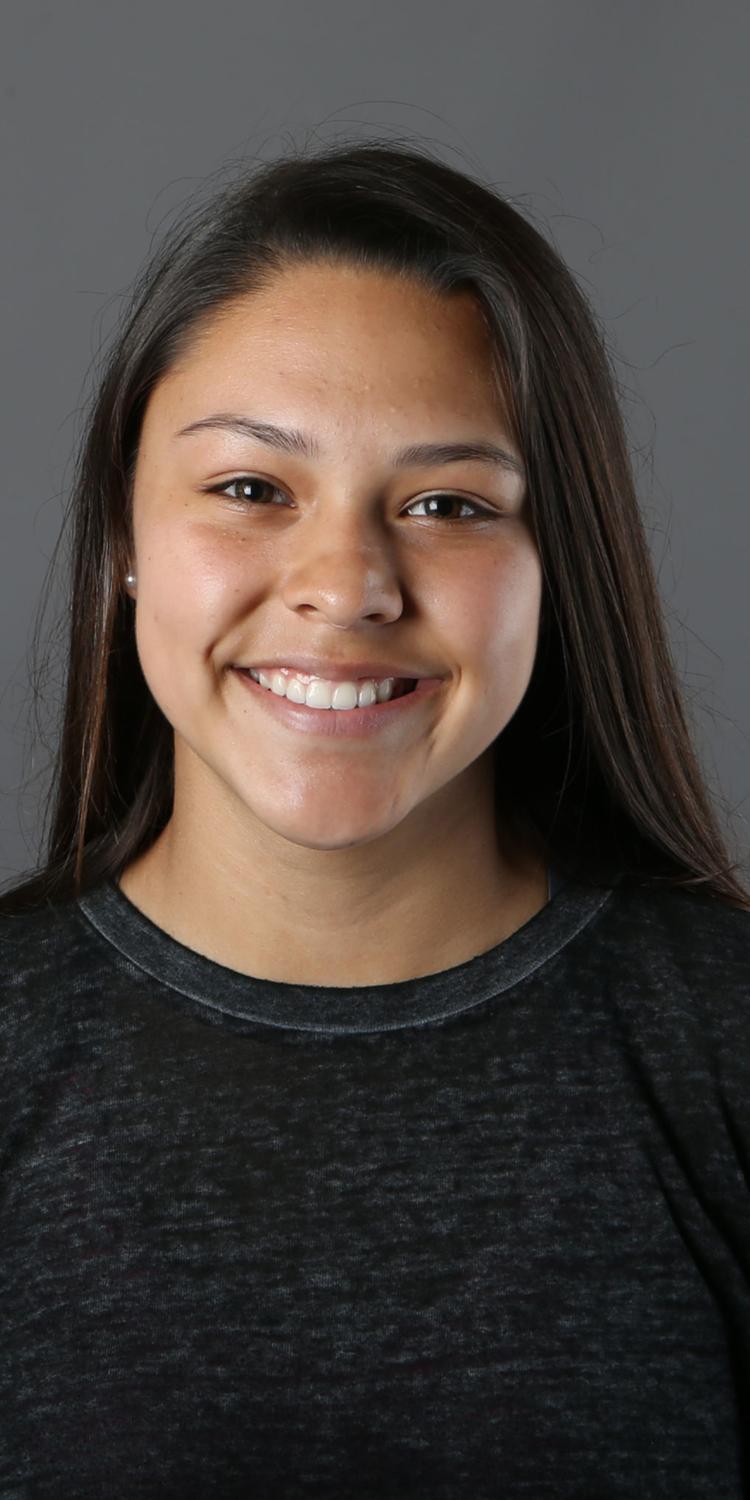 Aaliyah Perez
Scored 62 goals in two seasons after totaling 27 goals this season.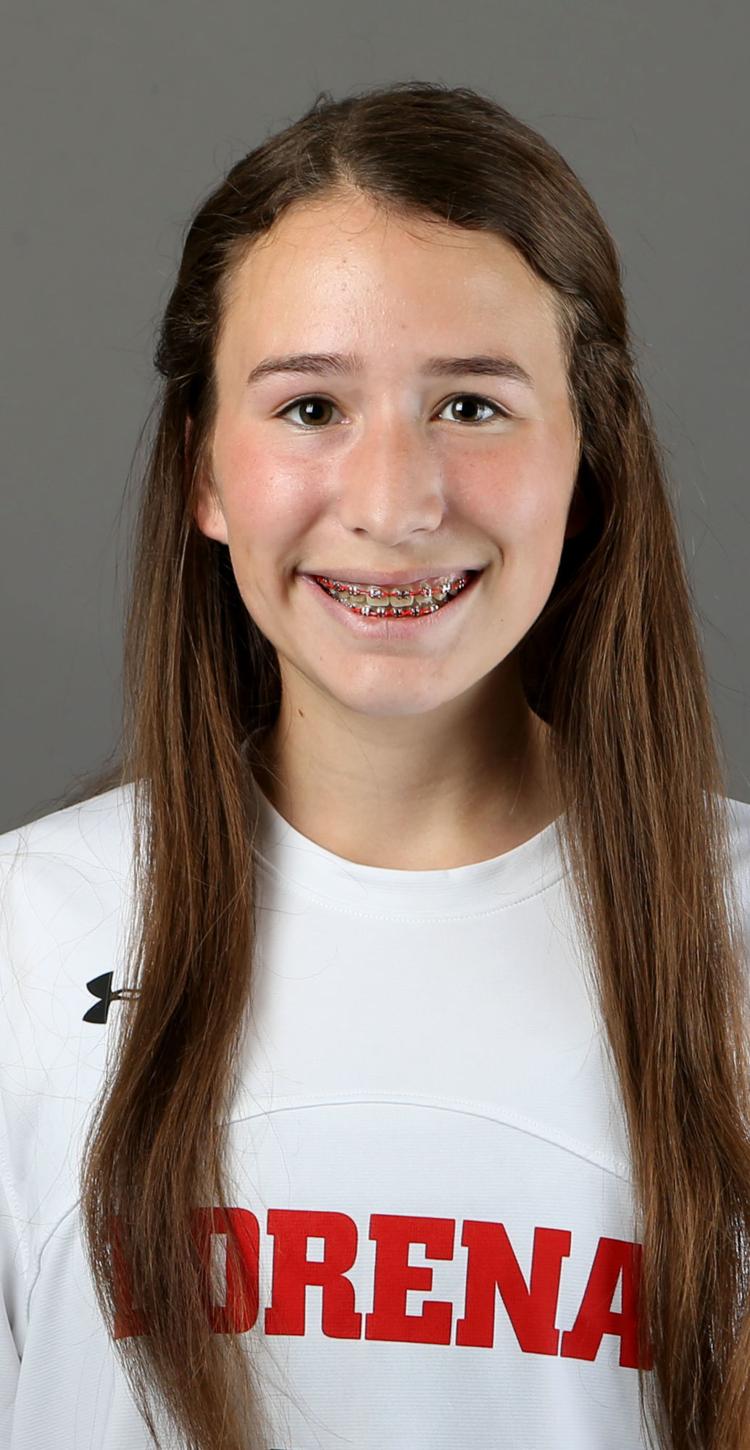 Haley Flores
Had 30 goals and 26 assists on the season.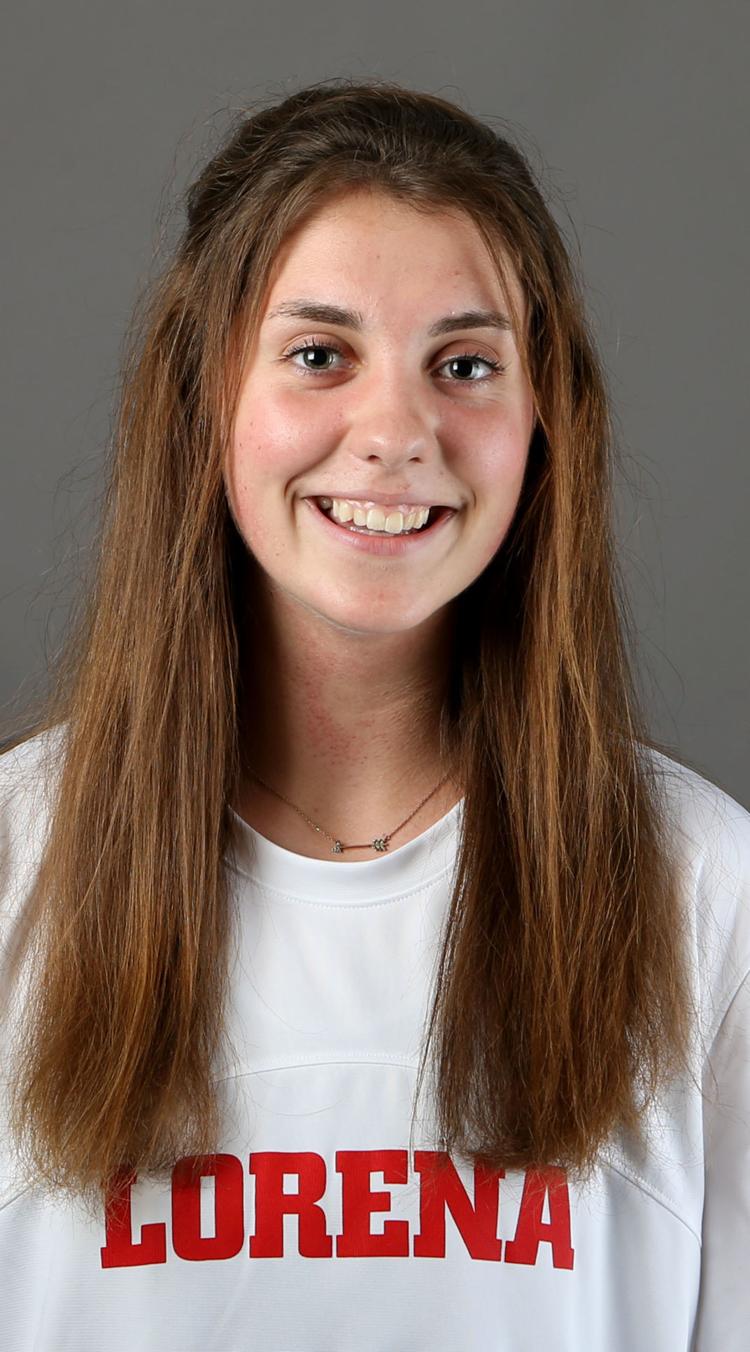 Kaitlynne Jones
Named the 17-4A Newcomer of the Year with 28 goals and six assists.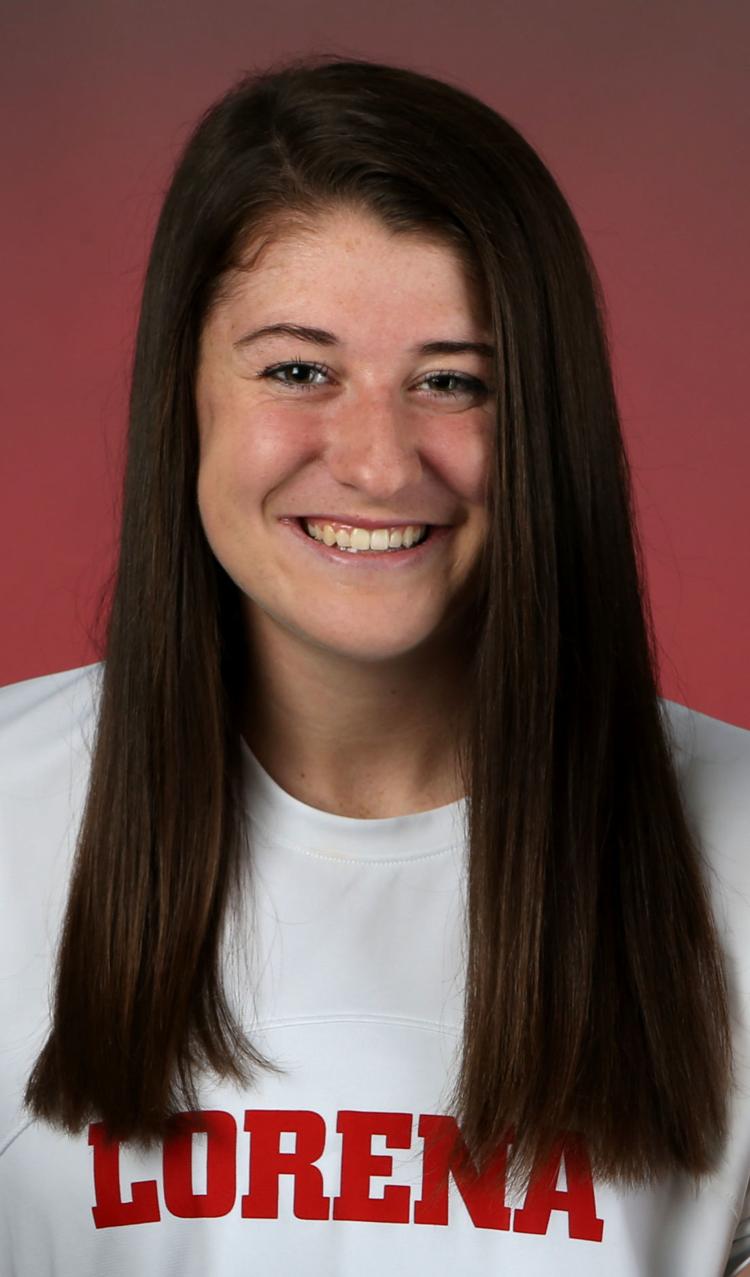 Katie Burnside
Named the MVP of 17-4A. Recorded 31 goals and 39 assists.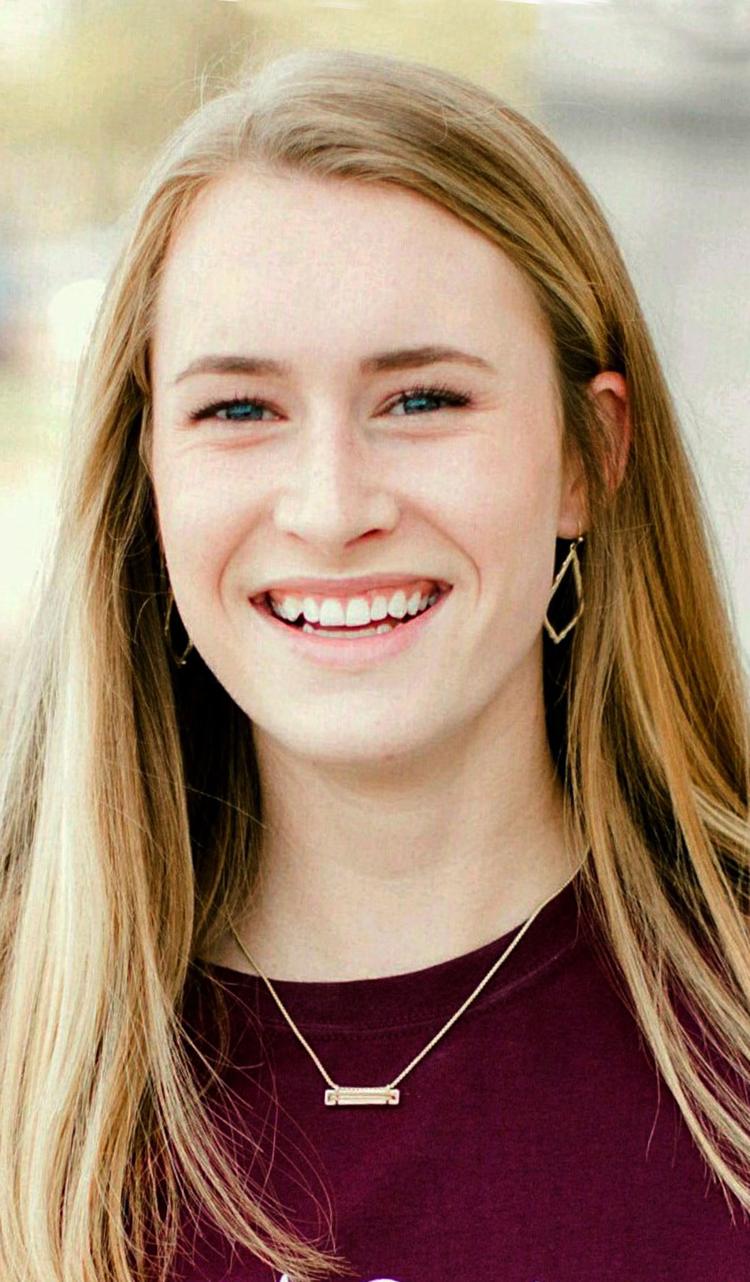 Emmalie Albers
Three-year letterwinner scored 21 goals and was named 8-6A MVP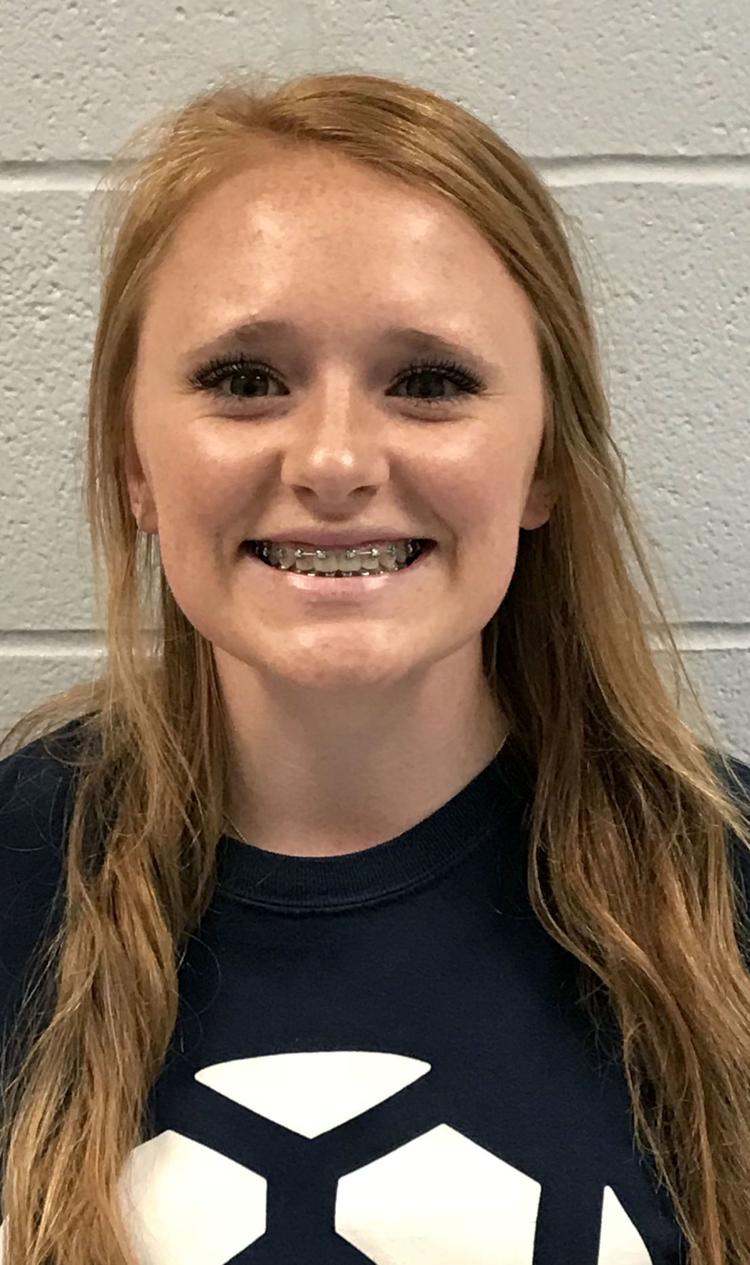 Lindsey Schiller
Named district's co-midfielder on the year after scoring 19 goals to 10 assists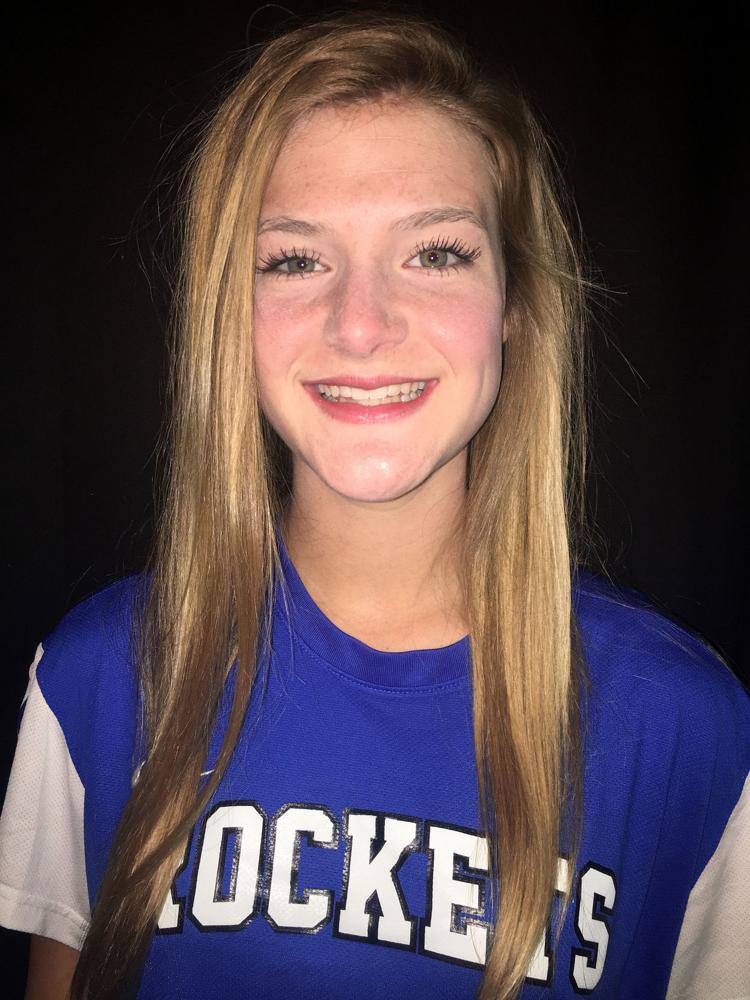 Kendall Simpson
Had two hat tricks and finished the season with 18 goals and 17 assists.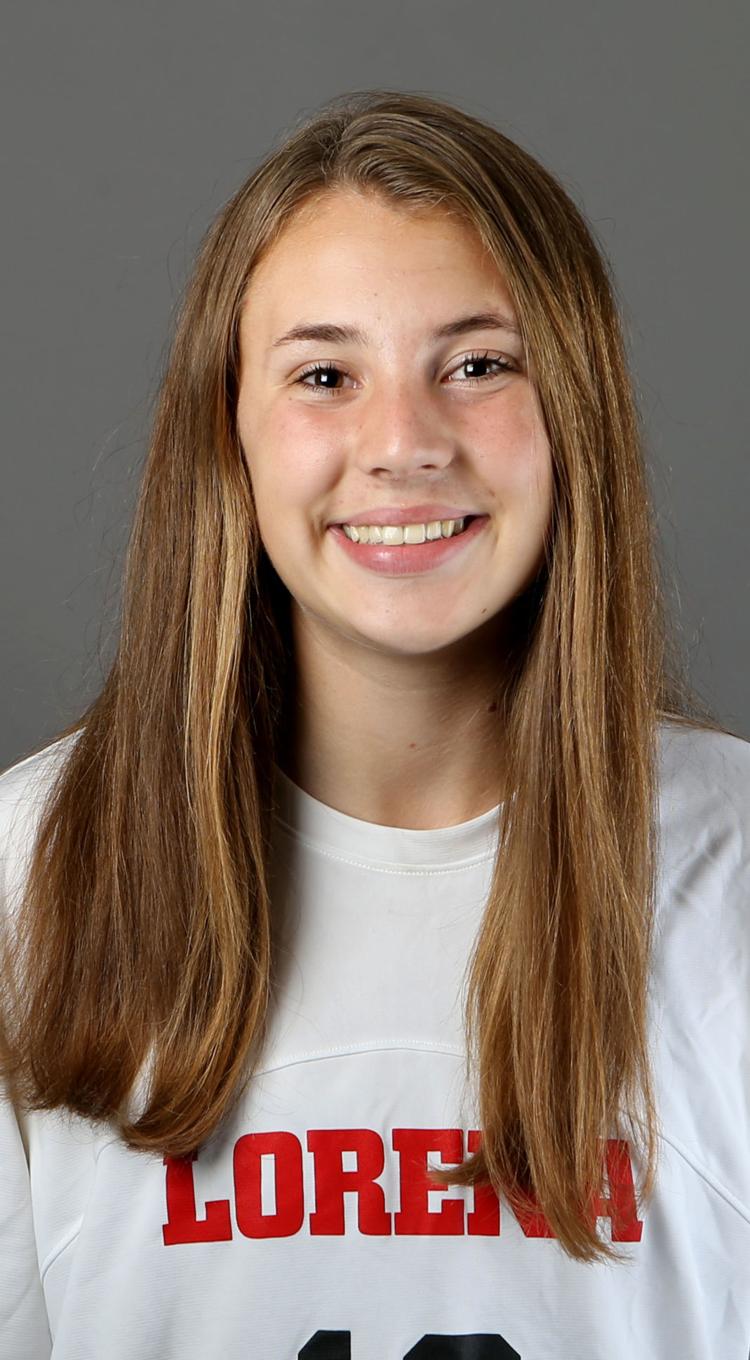 Paizlee Whalen
Named the 17-4A Defensive MVP and called "defensively dominant" by her coach, Ann Burnside.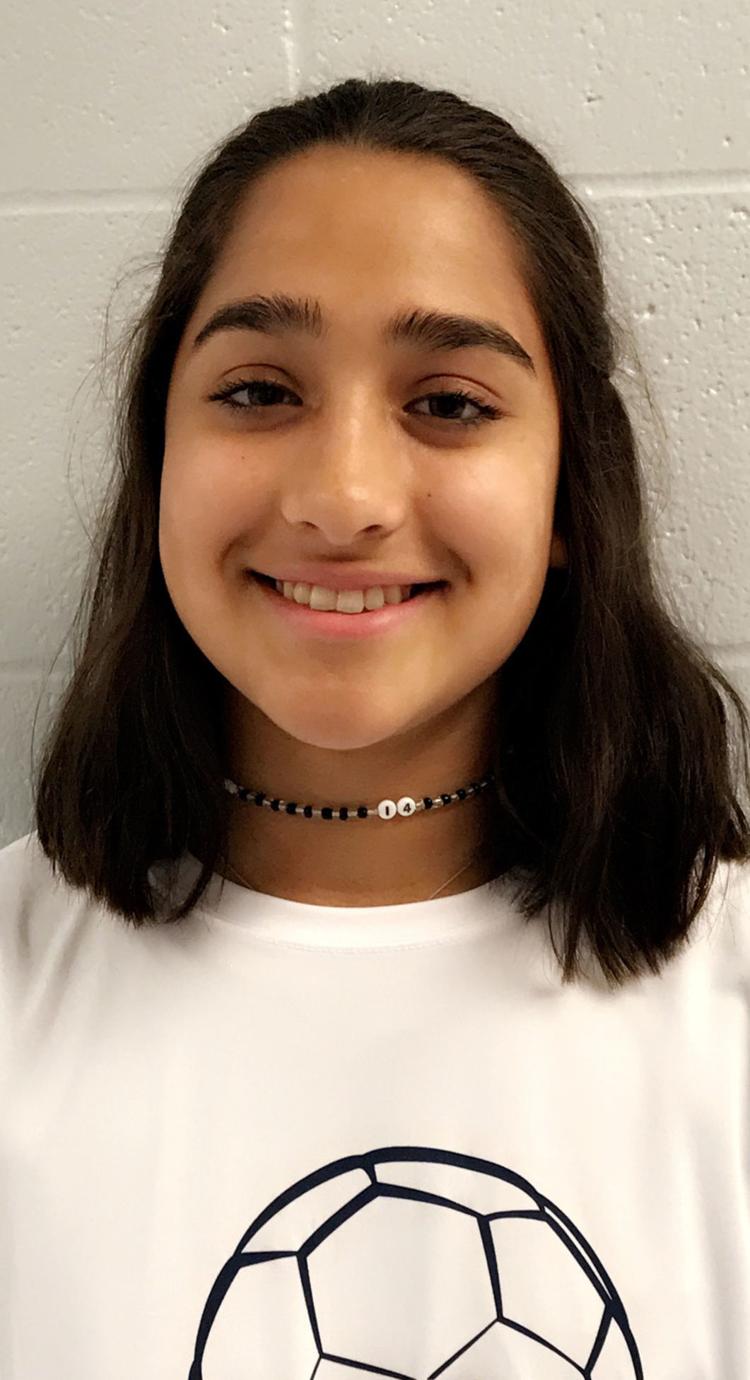 Claudia Gutierrez
District's freshman MVP had 48 "steals" and a goal.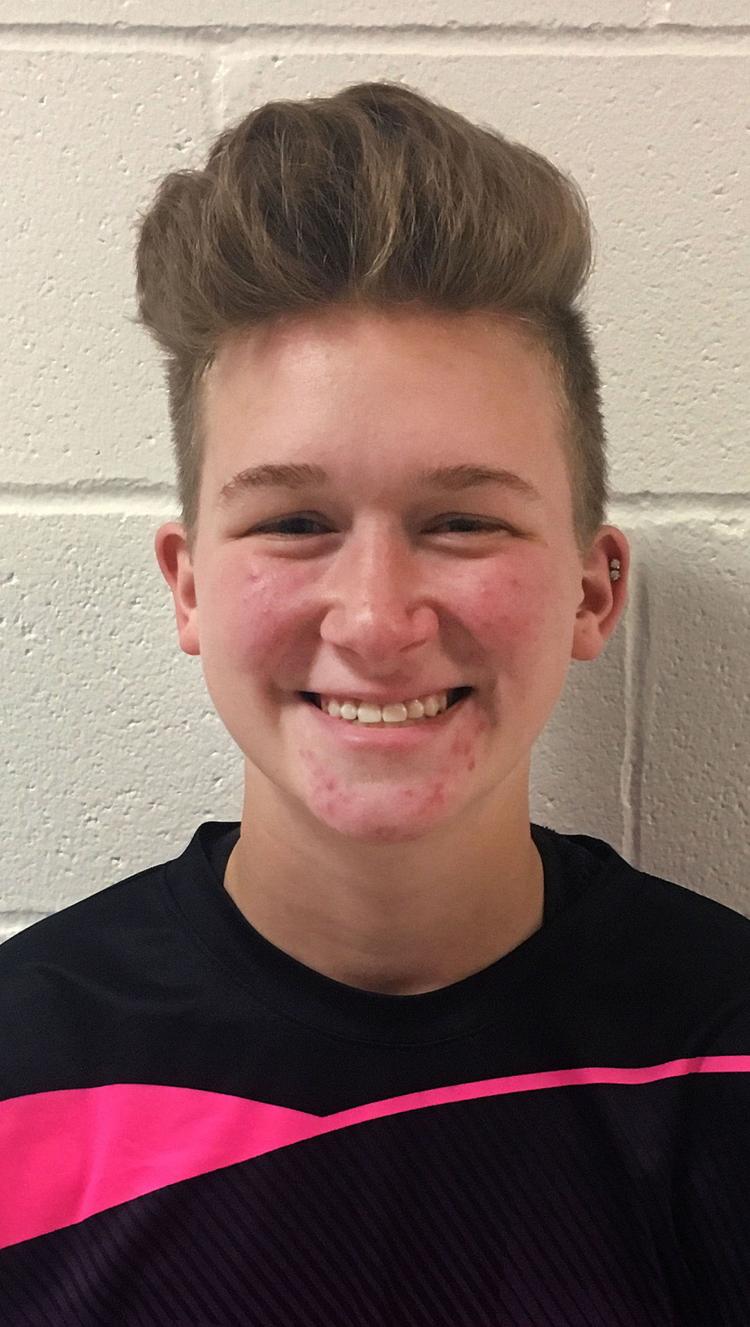 Alysa Thomas
Made 169 saves and allowed just 30 goals in her second season playing soccer.
Swagger isn't always a bad thing.