Like a lot of high school seniors, Mystique Womack is counting the days until she graduates, and can zip out of town and embark on the next stage of her life's journey. She has May 31st circled on her calendar.
But make no mistake — she'll always have love for Marlin.
She is Marlin bred and Marlin proud. Wherever the bouncing ball takes her in life — and with her mad handles, it could be anywhere — she's adamant that she'll never forget from whence she came.
She is Marlin's Mystique — and always will be.
"Just knowing that we made history, that's something that I'll never forget," Womack said, "Being the first to win at state, being the first to break records, to get to 3,000 points. It's just good memories back there, so I'll always remember Marlin."
Marlin — and Central Texas — won't soon forget Womack, either. She figures to go down in history as one of the greatest players the area has ever produced. The latest evidence to that end? Womack has been named the Tribune-Herald's Super Centex Player of the Year for a third time. Ironically, the last three-time winner of that honor was Copperas Cove's Shereka Wright ('98, '99, 2000), who recruited Womack to sign with Alabama. (Wright has since moved on from Tuscaloosa to an assistant coaching position at Vanderbilt.)
What Womack has meant to Marlin is difficult to even quantify, said Lawrence Gullette, her head coach with the Lady Bulldogs.
"She's definitely meant a lot," Gullette said. "She helped put girls basketball on the map here. She's related to so many in the community, and the way she plays, the support she gets is tremendous. I really thought that last year's run (to the state tournament) brought the community together, and it carried over to this year. When you can go to a playoff game and you have 300 to 400 people come out from your little town, it's unbelievable."
That fan turnout only touches on Womack's impact. This season, the 5-foot-7 guard averaged 21 points, 4.6 rebounds, 3 assists and 4.5 steals per game for a relatively balanced Marlin team. She covered the court better than a can of wax, recording a pair of quadruple-doubles in district play — 26 points, 16 rebounds, 12 assists and 10 steals against Dawson, and 33 points, 15 rebounds, 10 assists and 10 steals in her final home game, a 53-point win over Wortham.
She was the district MVP, a member of the all-regional tournament team, all-region, all-state, even a McDonald's All-American nominee.
To Womack, such honors are just byproducts of her undying passion for the game of basketball. She said that when she first picked up a ball at around age 4, it was love at first bounce.
"I would say I'm on the court about every day, and if I don't play every day, it would be every other day," she said. "I'm going to always have a ball in my hand."
When Gullette first arrived in Marlin before the 2016-17 season, he didn't connect with Womack right away. But once he cracked her shell, he discovered a young woman with a generous spirit.
"When I first met her, she was a little shy. And she had some issues with trust," Gullette said. "But once I got her to open up, we established a much closer relationship, especially through our really strong connection to the game. She truly, genuinely loved the game. She loved her hometown, she cared about her teammates, and she also loved her family, and they always supported her."
As a junior in the 2017-18 season, Womack led Marlin to a historic first appearance in the UIL state tournament. The Lady Bulldogs fell just shy of a state title, losing to Mount Vernon, 51-47, in the championship game. It was like getting to the Hillary Step of Mount Everest, only to have to turn back short of the summit.
So Womack and the Lady Bulldogs were highly motivated to finish the climb going to the 2018-19 season.
"I thought we had a hundred percent chance of going back and winning state, but games don't always go our way," said Womack, whose team lost to Grapeland in the regional final. "But I'm proud of the way (my teammates) showed up and played, and I believe if they work at it and they keep going at it, then next year they'll have a good run, too. I believe that. All they've got to do is just put work in and believe that, without me on that court, they still in their heart can take it as far as we did when I was there."
Of course, a player like Womack is impossible to replace. With a silky-smooth release on her jumper and some Kyrie Irving-like ballhandling skills, she was able to get her shot whenever she wanted most nights. In Marlin's regional semifinal win over Timpson, she reached the 3,000-point milestone for her career.
"I knew (the milestone) was coming up, but I didn't know it was coming that quick," Womack said. "When I heard about it, it just brought a big smile to my face, real joy. Like, wow, I really did that in my four years of high school."
Womack can't wait to see how her game will translate to the college level. She's already dead-set on improving her defense — she figures Alabama head coach Kristy Curry will insist on it, anyway — and she has appreciated the way her future teammates have reached out and stayed in touch with her even after she signed her letter of intent.
She intends to keep that same level of connection with her old pals in Marlin.
"Every now and then I'll come back. I also want to come back to catch a game and show them that I'm there, no matter what," said Womack, the emotion catching in her voice. "If I'm there playing with them on the court or not, I'm still there. I want to see them make it far again. Not just them, but also the boys, because most of them also looked up to me. Most of them grew up with me playing at the park, looking up to me, going, 'I want to be like her.' That amazed me. Of course I want to go back and show love."
Coach of the Year: Rodney Gee, Lorena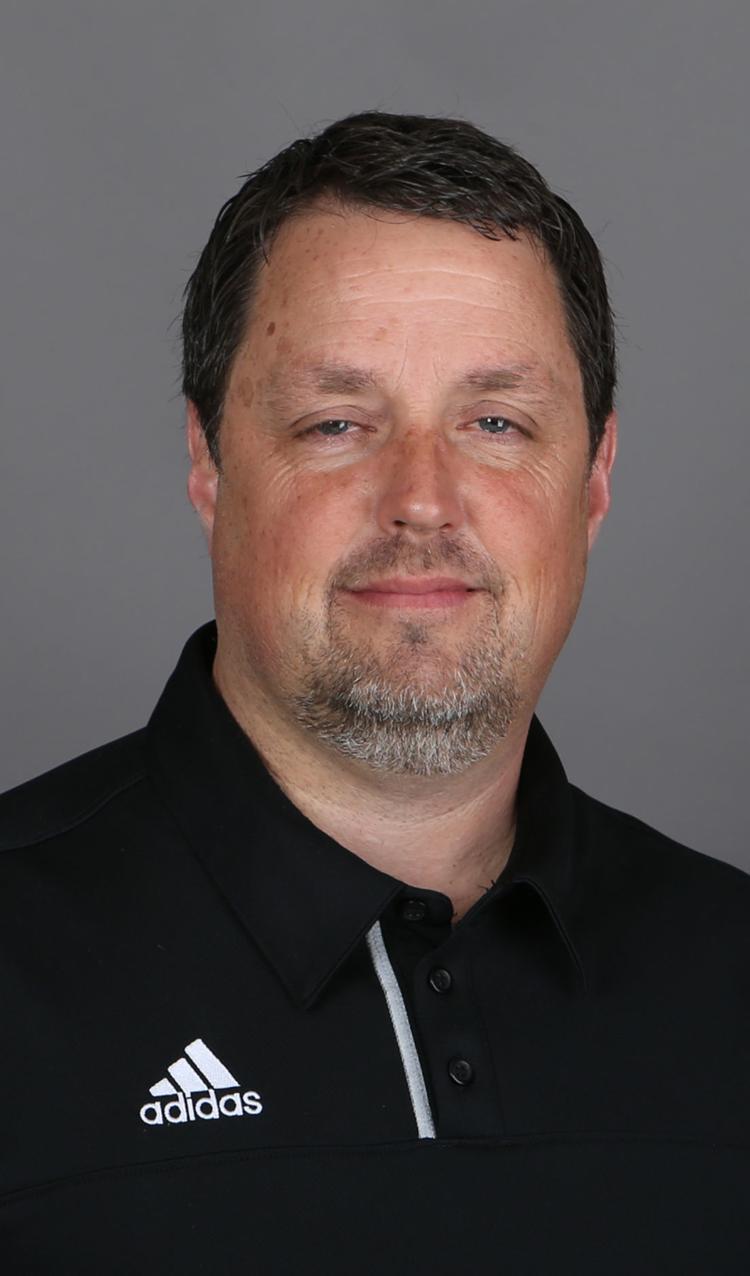 As a coach, there are things you know, and things you don't know.
Rodney Gee had no idea what his team's record would be when his ninth season at Lorena was all said and done. But he knew this much — his girls would work hard. They'd get after it.
Gee was right about that — and his leadership in using the Lady Leopards' gritty work ethic to the team's advantage has led to the Reggie Davis Super Centex Coach of the Year honor for the second time in his career. He also won it in the 2011-12 season. (The girls' Super Centex coaching award is named in honor of Davis, the legendary former Midway coach who won 910 career games and took five Pantherette teams to state.)
The unknown factor for Lorena centered on one omission that was impossible to miss when scanning the team's roster: The Lady Leopards didn't have a single senior this year.
They didn't let that veteran void hold them back, however, not in the slightest. Lorena won 27 games — including a brilliant 9-1 run through the rigors of District 18-4A — before being deflected by a sturdy Midlothian Heritage team in the regional quarterfinals.
"About mid-December I kind of told our coaches, you know, we may have a chance," Gee said.
What gave them a chance each time out was the players' commitment to defense. The Lady Leopards routinely held teams under their scoring average, thanks to a suffocating zone scheme that tried to force teams into shooting the shot that Lorena wanted, not the one with which they were most comfortable.
The Lady Leopards weren't a big team, but few opponents outmeasured them in hustle.
"I think our kids understand that one of the things that we talk about is playing harder than everybody else," Gee said. "Again, lots of people play hard. I'm not saying that they don't. But that's one of the things we're going to do. We're going to play hard, we're going to stay in the moment, and play every possession all year long. But I tell them all the time, I don't really care if it's October 26th or February 5th or whatever the day is, our expectations are going to be the same all the time."
Gee loves tinkering and coming up with new plays. Offensively, Lorena owns all manner of sets that it executes with crisp efficiency.
But the coach believes the team's success mostly can be traced back to the fact that the players are willing to work. He didn't go out and shoot all those 3-pointers last summer in preparation for the season — they did.
"I'd have all those kids in there putting time in and getting shots up," Gee said. "They did stuff throughout the summer, and to see that work pay off, for them to understand that if you put in time with something and make a commitment to something, that there's a chance that stuff is going to pay off for you. It's always really gratifying to see that."
Gee bested a worthy crop of challengers for this year's Coach of the Year honor, including Abbott's Matt Hejl, Fairfield's Sally Whitaker, Marlin's Lawrence Gullette, Robinson's Keith Smith and University's Trey Lloyd.
Newcomer of the Year: Breyunna Dowell, Fairfield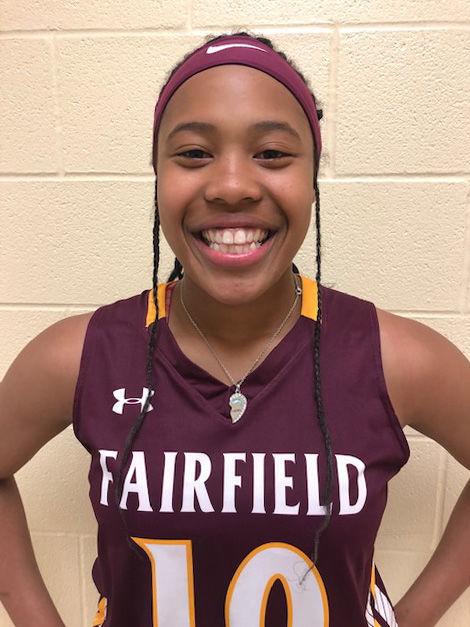 It happened all year, but it started happening even more as the season grew longer. Coaches would approach Fairfield's Sally Whitaker with a puzzled expression and a question at the ready.
"That number 10 — she's really a freshman?" they'd ask.
Yes, she really is. But you'd be forgiven for wondering, since Breyunna Dowell has a very advanced game for a ninth grader.
The freshman forward provided steady play for the region finalist Lady Eagles, averaging a double-double with 12 points and 10 rebounds per game. She was the unanimous choice of the District 19-4A coaches as that district's Newcomer of the Year, and now she's added the Super Centex honor, to boot.
"It was a really fun year," Dowell said. "It started a little shaky, a little scary at first. But as it kept going, game after game after game, I got more comfortable. I wasn't scared anymore."
By the playoffs, it was Dowell who was delivering Jordan Peele-level fear to her opponents. She used her athleticism and tenacity to attack the offensive glass and clean up in the paint. Against Connally in the regional quarterfinals, she scored 19 points in her team's 66-57 win. She added 29 points in the team's next game, a regional semifinal win over Silsbee, on her way to being named to the all-regional tournament team in Huntsville.
"The Connally game was a big one for sure," Whitaker said. "We knew that if Braden (Bossier) had a good game, we had a chance. We knew that if Bre had a good game too, we should win. They both came out strong and kind of took over. … By the end of the season, Bre wasn't a freshman anymore."
---
2019 TRIBUNE-HERALD SUPER CENTEX GIRLS BASKETBALL TEAM

Player of the Year: Mystique Womack, Sr, Marlin
Newcomer of the Year: Breyunna Dowell, Fr, Fairfield
Coach of the Year: Rodney Gee, Lorena
FIRST TEAM
Pos
Player
Cl
Ht
Pts
Reb
Other
School
G
Summer Emblem
Sr
5-9
14.0
5.7
80.6% FT
China Spring
G
Miannah Little
Jr
5-6
22.5
5.3
6.3 assists
Connally
G
Anne Williams
Jr
5-10
9.0
7.5
3.1 assists
Crawford
G
Bailey Burbidge
So
5-6
10.1
2.8
3.1 assists
Lorena
G
Mystique Womack
Sr
5-7
21.0
4.6
4.5 steals
Marlin
G
Shamaryah Duncan
Jr
5-10
12.7
5.0
42.9% 3-pt
Midway
G
Jakoriah Long
Jr
5-6
12.4
4.6
1.7 steals
Midway
G
Desirae Mathis
Sr
5-8
19.0
3.0
2 steals
University
G/F
Heaven Lang-Tucker
Sr
5-10
17.9
8.9
2.2 blocks
Connally
P
Braden Bossier
Jr
6-2
15.0
12.0
2 blocks
Fairfield
P
Madison Crowson
Jr
6-0
15.0
8.0
18-4A Def. MVP
Robinson
P
Destanee Roblow
Sr
6-2
23.0
18.3
9.1 steals
Teague
SECOND TEAM
Pos
Player
Cl
Ht
Pts
Reb
Other
School
G
Macie Reeves
Sr
5-7
12.0
1.6
1.3 steals
China Spring
G
Jasmyn Franklin
Jr
5-4
9.9
1.7
37% 3-pt
Lorena
G
Hailey Burgess
Sr
5-4
12.0
2.0
2 steals
McGregor
G
Canyon Hughes
Sr
5-8
11.4
7.5
2.1 steals
Moody
G
Montierra Warren
Sr
5-4
17.0
6.0
3 steals
Waco High
F
Trinity Haile
Sr
5-9
12.1
5.8
3.1 assists
Hamilton
F
Aniya Williams
So
6-0
11.0
11.0
2.3 blocks
Marlin
P
Ana Maddox
Jr
5-10
9.6
7.9
17-2A co-MVP
Crawford
P
Jaylah Good
Sr
6-1
18.1
14.2
1.8 blocks
Moody
P
Clara Coker
Jr
5-10
10.8
10.2
3.1 steals
Rosebud-Lott
P
Reagan Heggins
Fr
6-0
13.2
14.1
2.2 blocks
Teague
P
Lyric McGowan
Sr
6-1
13.0
12.0
4 blocks
University
HONORABLE MENTION
Ariel McKoy, Connally; Makey Dunbar, Hannah Morton and CeCe Villa, Crawford; Aiyana Ephraim, La Vega; Ashlyn Wachtendorf and Sara Robertson, Lorena; Yasmen Maxwell and Danielle Noble, Marlin; Keziah Bachert, J'Lynn Gus and Reaghan Ridge, Midway; Shelby Salter, Robinson; Mallory Steen, Teague
---
First-team profiles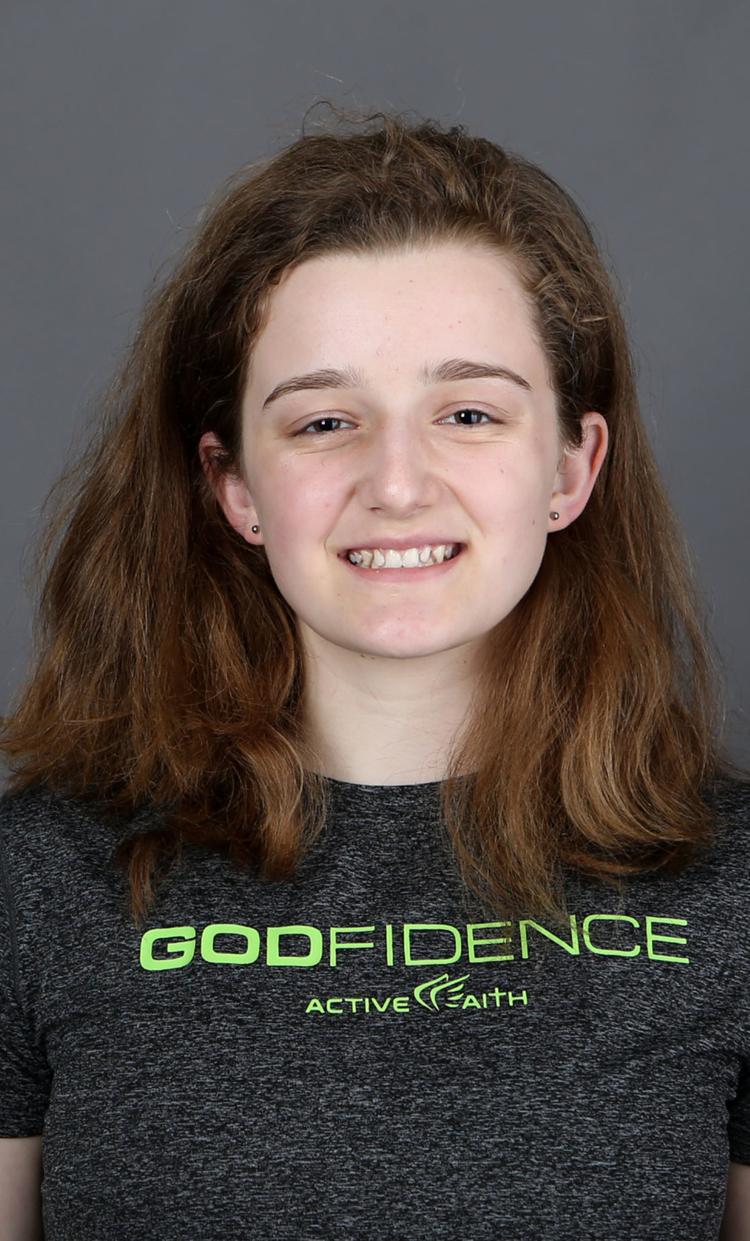 Army signee sees the court and the hoop with aplomb, shooting 34 percent from 3-point range and 80 percent from the foul line.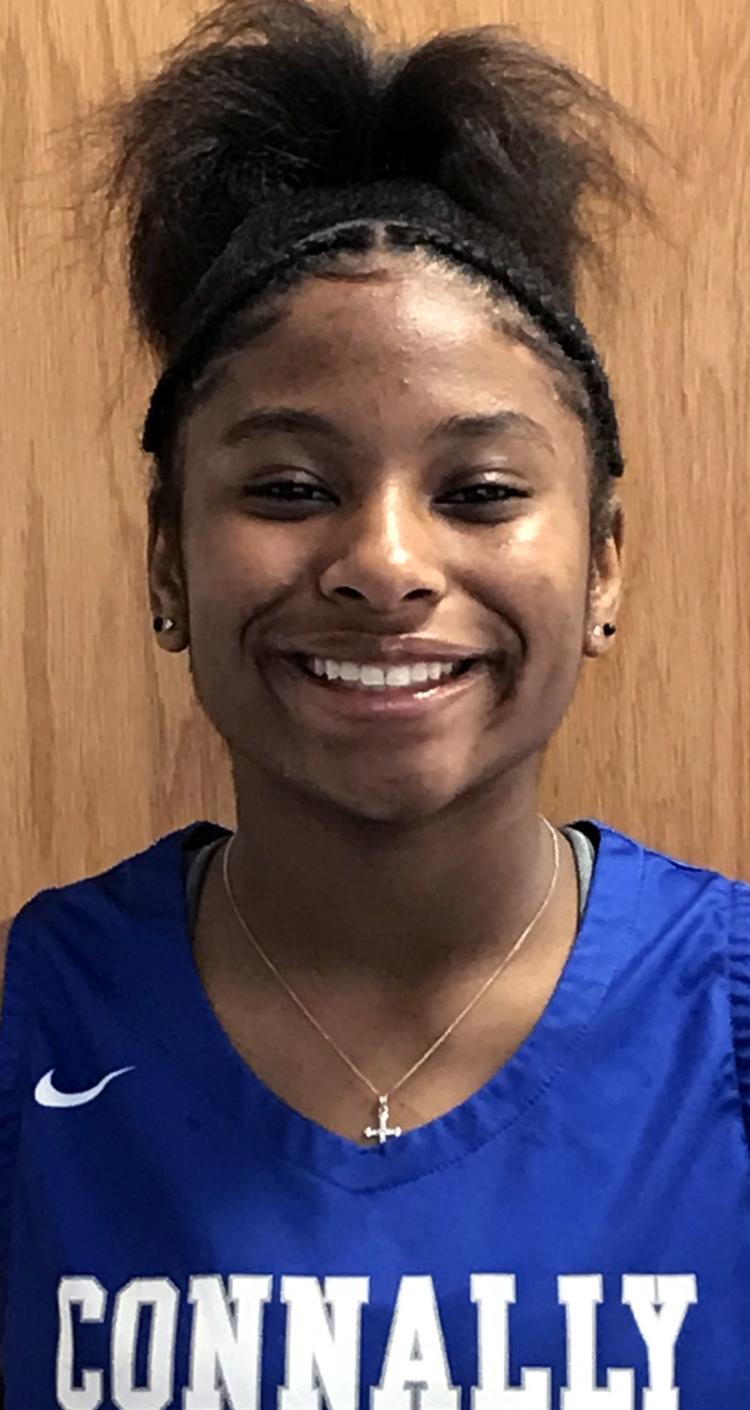 District 18-4A MVP, three-time Super Centex star averaged 22.5 points per game on year, but was even better in playoffs (30.3 ppg).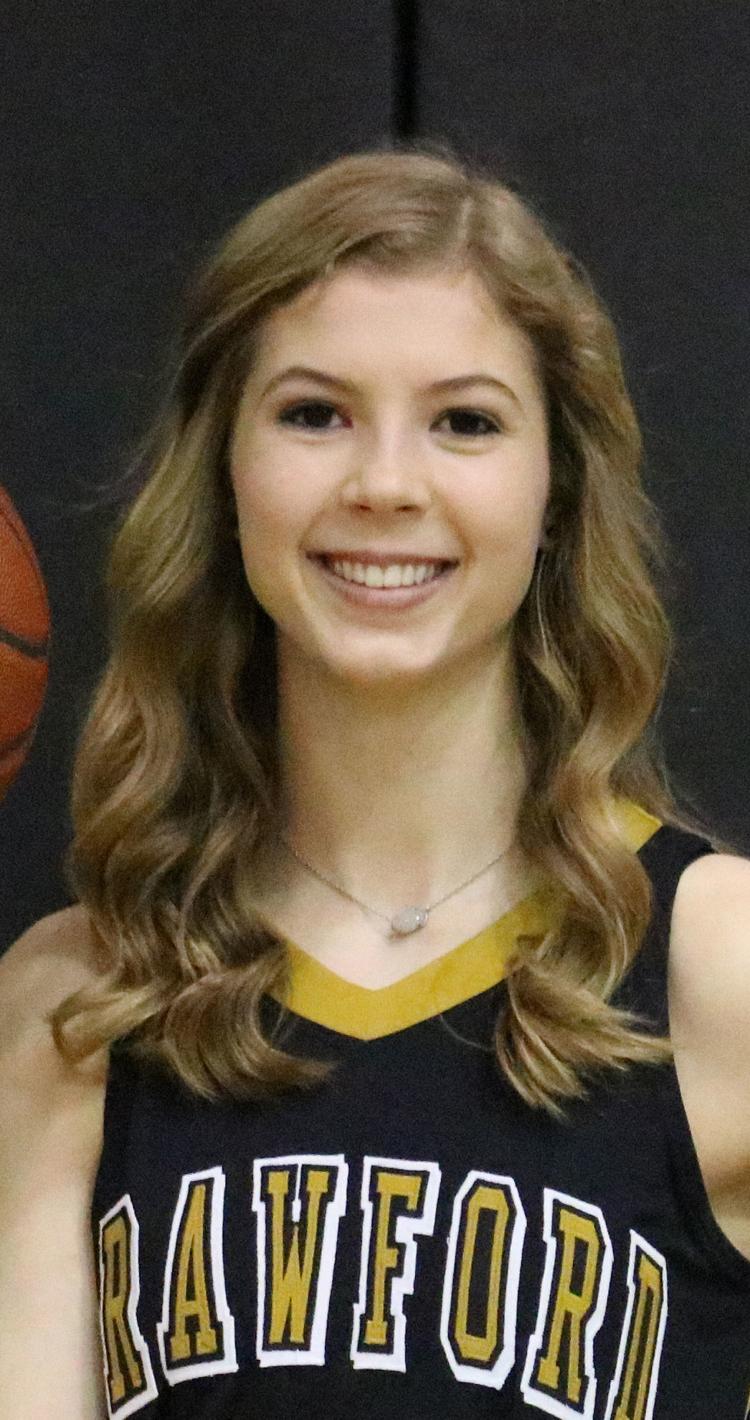 District 17-2A co-MVP adeptly moved from forward to point guard following injury of teammate, led team to perfect run through district.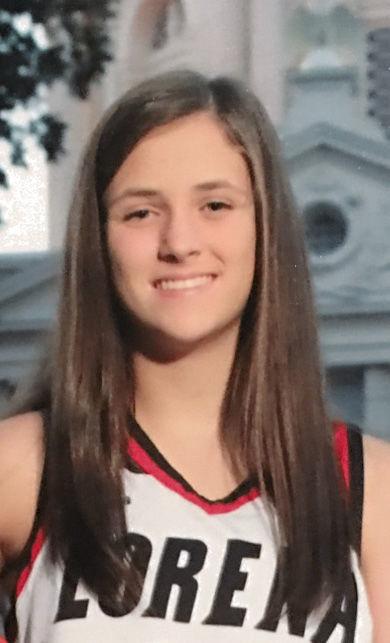 Quick, heady all-region guard led district champion Lady Leopards in scoring (10.1) while also averaging 2.3 steals per game.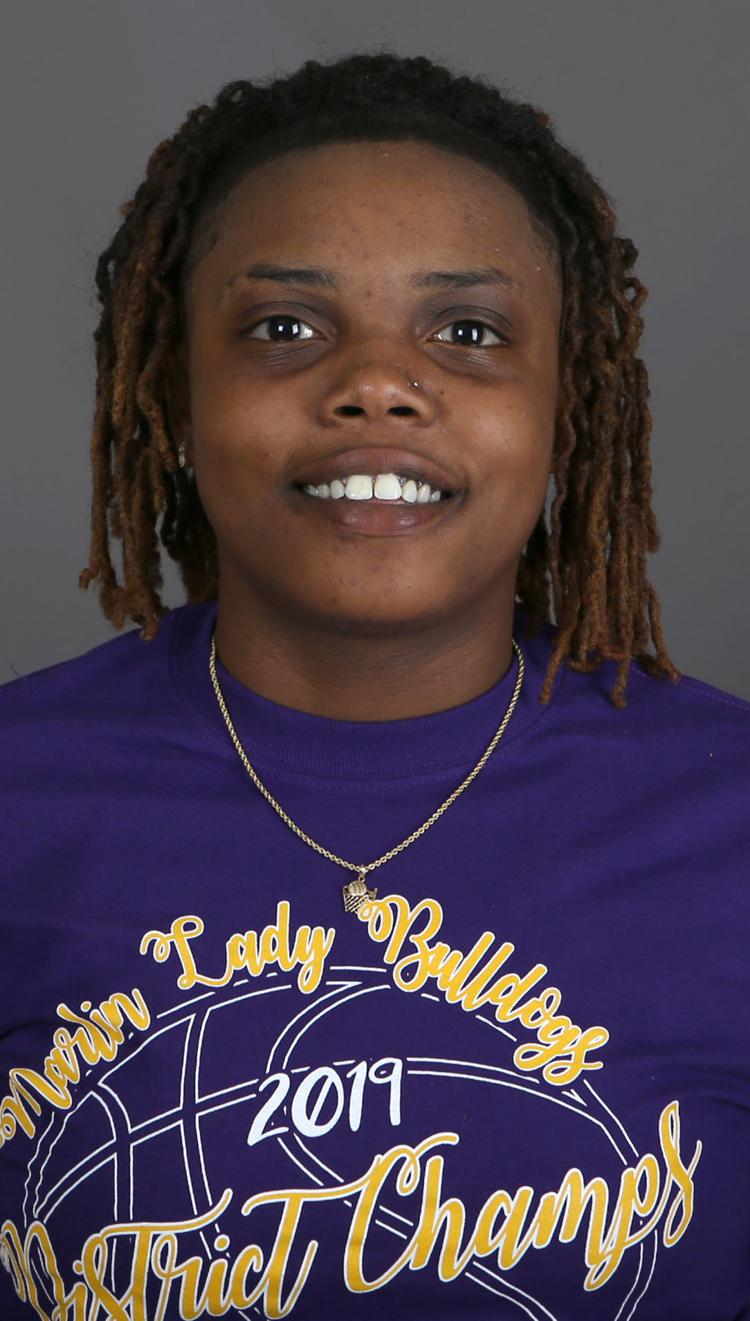 Three-time Super Centex Player of the Year, McDonald's All-American nominee reached 3,000 career points in her penultimate game.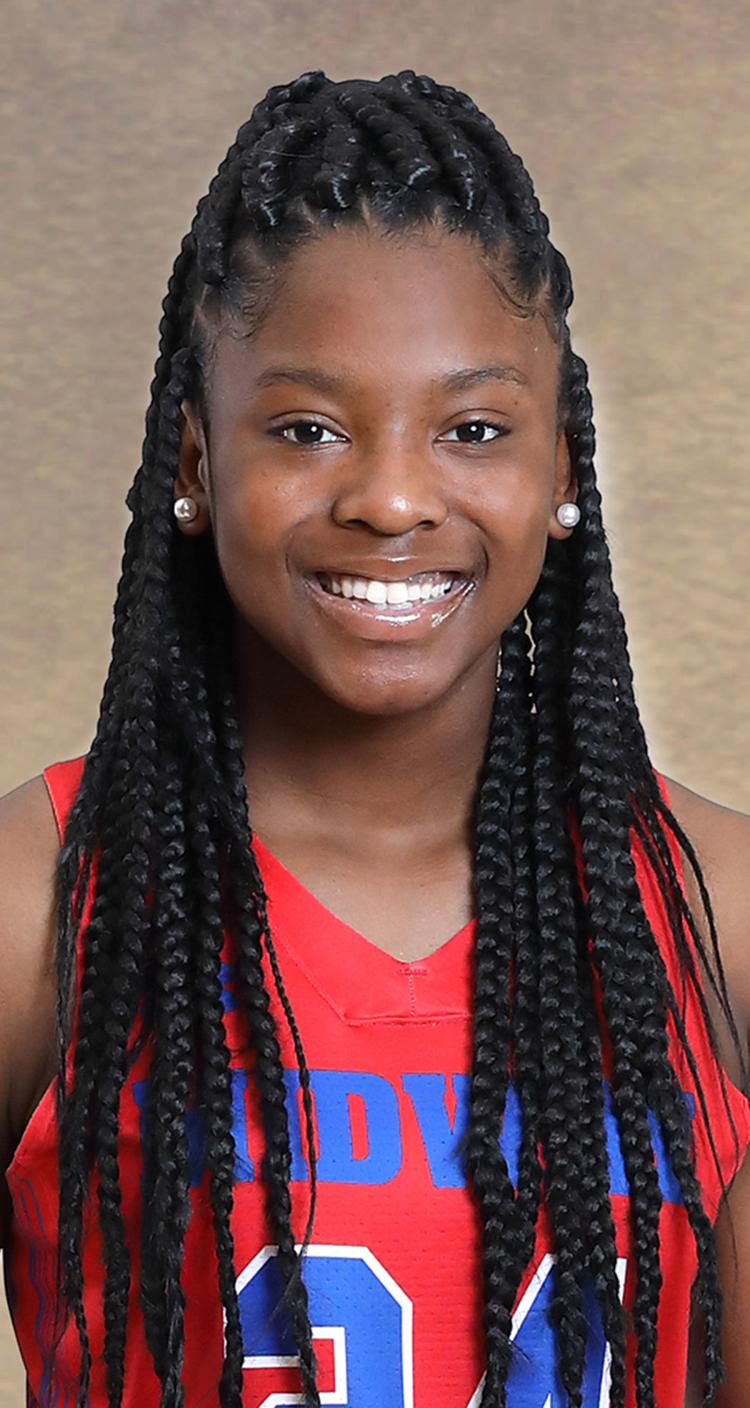 District 12-6A offensive MVP snuffed out many an opponent's rally with a big 3-pointer; she ended up shooting 42.9 percent from deep.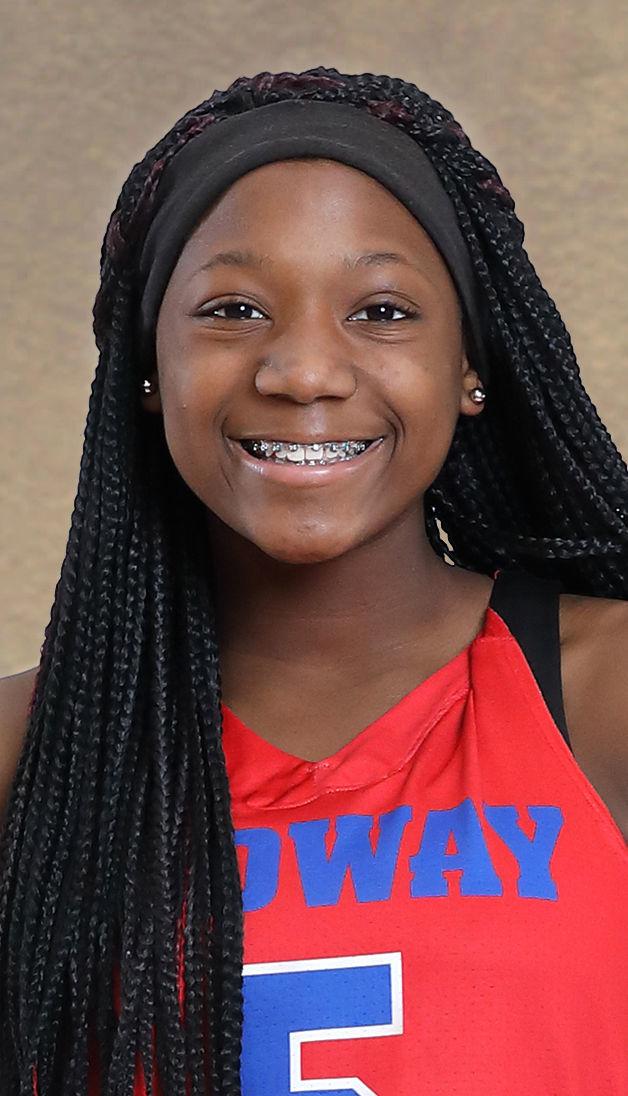 Breakout backcourt star used quickness, crafty moves to supply 12.4 points, 1.7 steals per game for 23-win Pantherettes.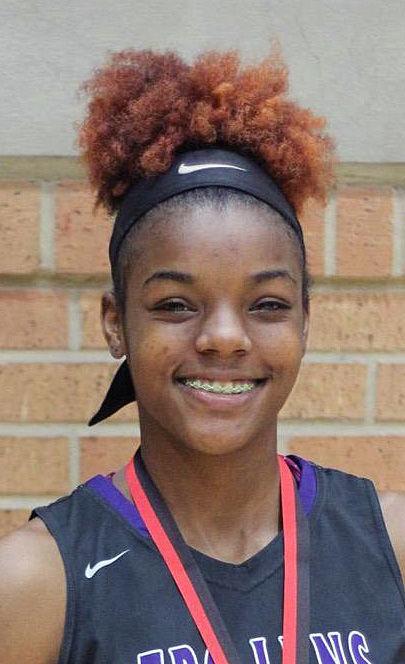 One of area's top scorers, Mathis averaged 19 points per game while leading the Lady Trojans to nine-game improvement, postseason.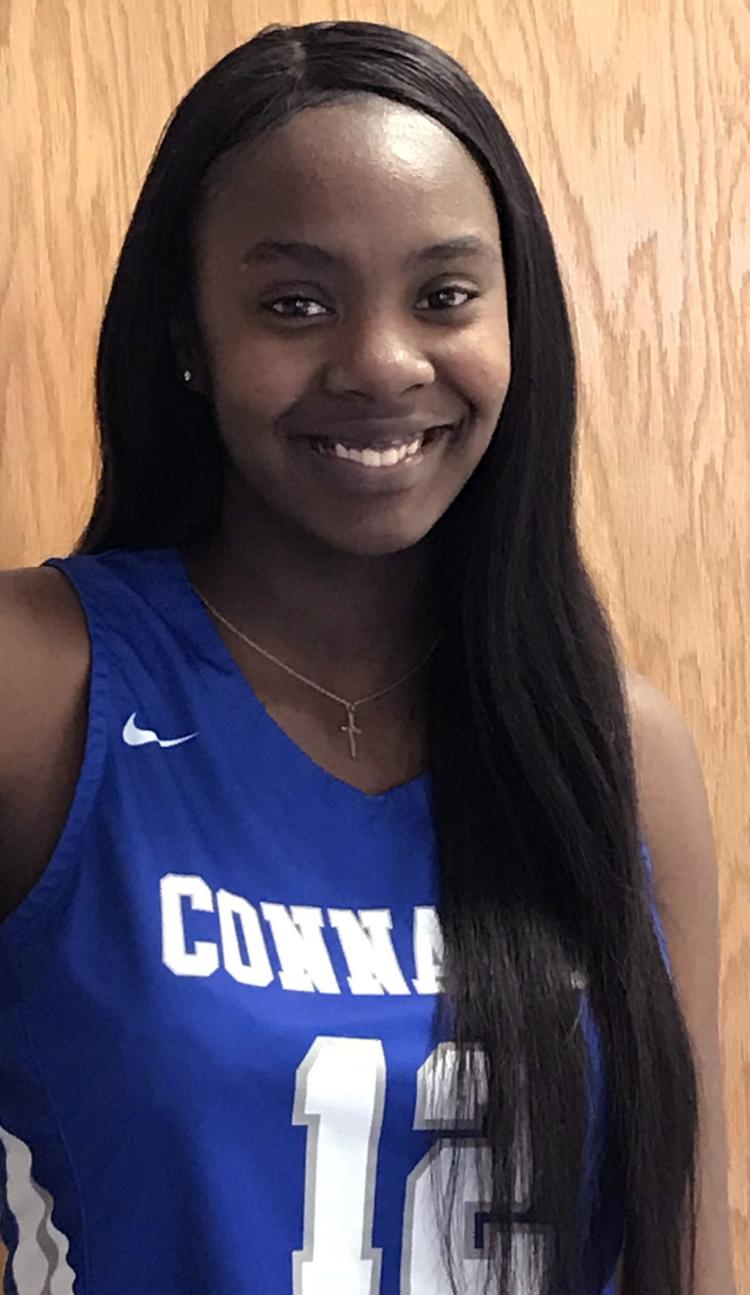 Versatile inside-outside player piled up 17.9 points, 8.9 rebounds, 2.2 blocks per outing on her way to 17-4A offensive MVP honors.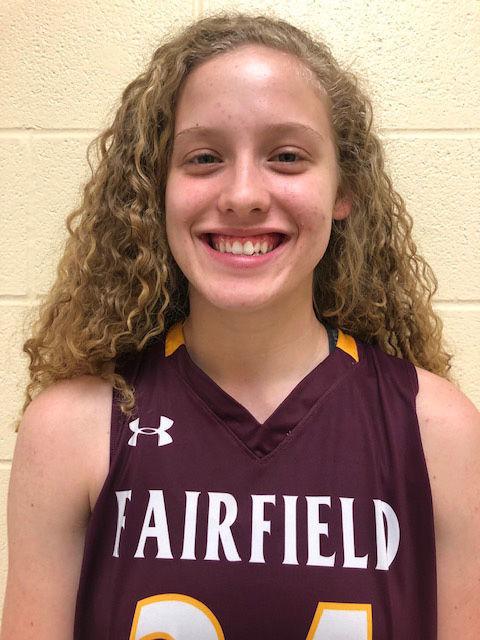 District 19-4A offensive MVP sparked Fairfield's run to regional tournament by steadily producing a double-double most nights.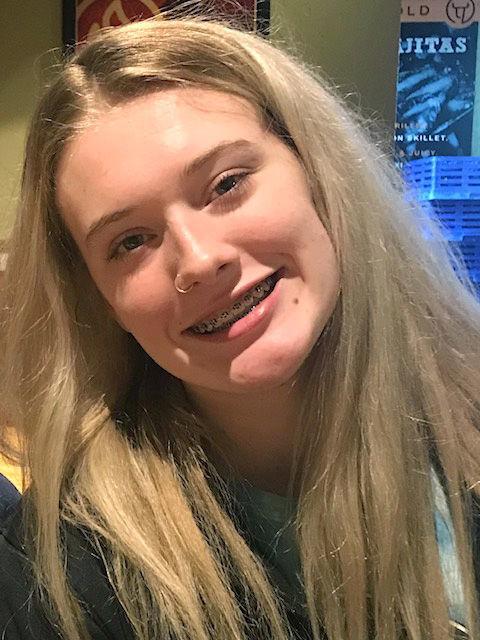 District 18-4A's defensive MVP willingly sacrificed her body by taking eight charges; also Robinson's top scorer at 15 points per game.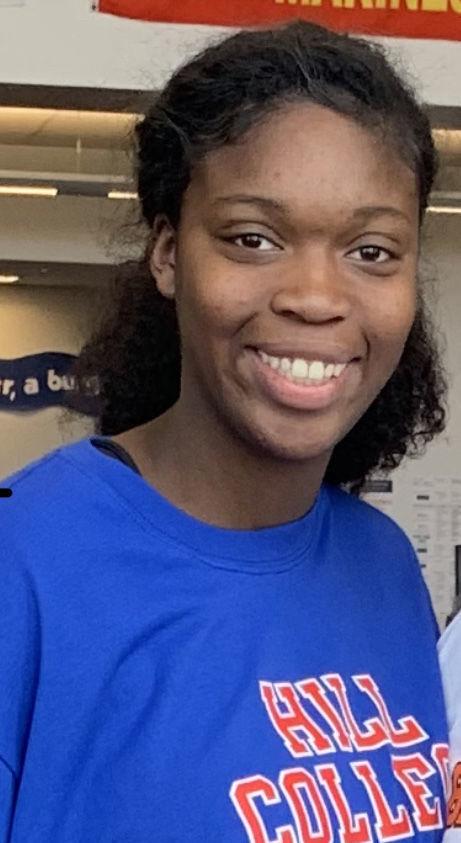 Hill College signee yanked down 18.3 boards per night, and was a beast defensively, combining for 12.3 blocks/steals per game.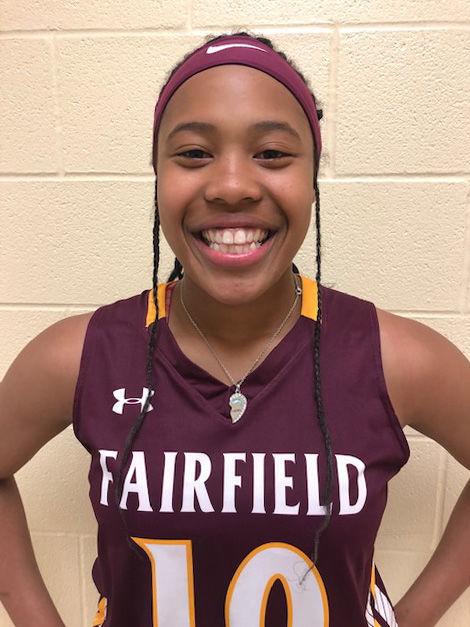 Unanimous District 19-4A newcomer of year averaged a double-double (12 ppg, 10 rpg), and stood even taller in her first playoff experience.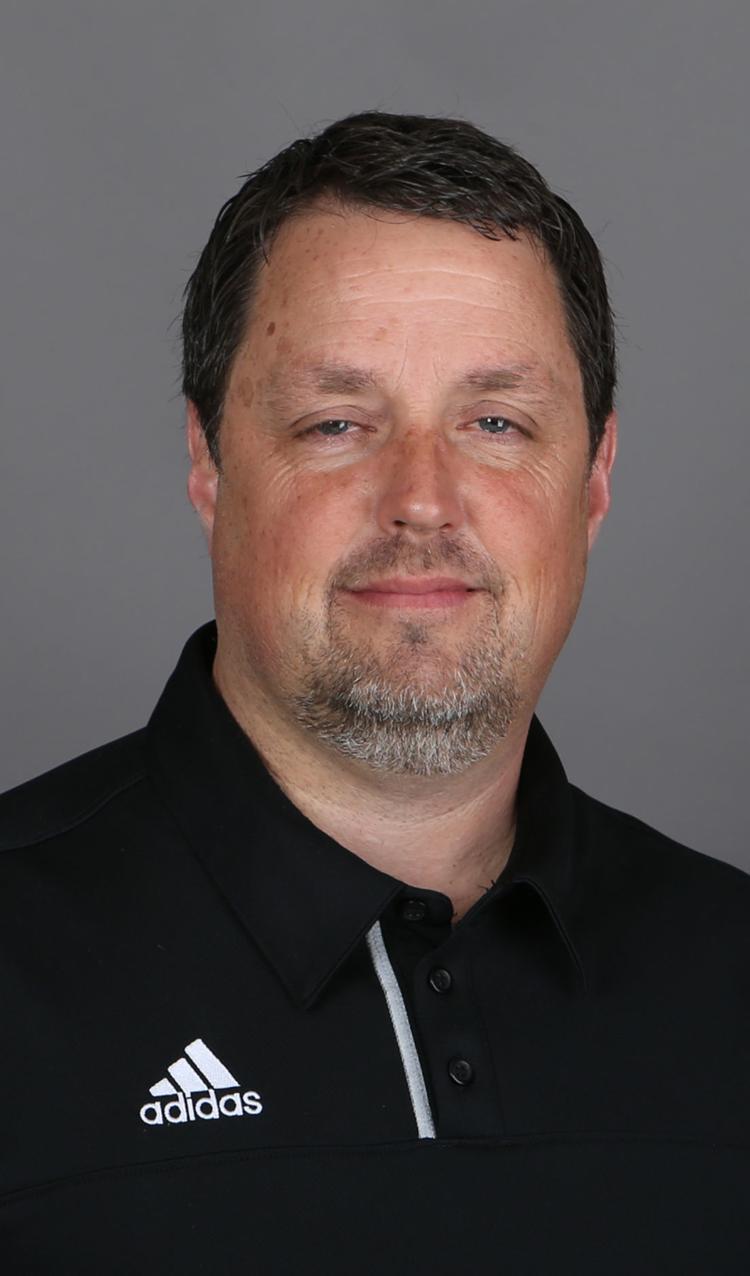 Despite losing six seniors from 2018 team, Gee's senior-free Lady Leopards won 27 games before falling in Class 4A regional quarterfinals.
---
Right before he hit the biggest shot of his season, Tyler Webb experienced a vision. A cinematic vision.