Her teammates know it. The defenders on the other team know it. Heck, even the referees know it.
Marlin's Mystique Womack will get buckets.
You may slow her down for a play or two, but good luck putting the clamps on Womack for an entire game. The slick-handling, deep-firing junior guard has a knack for putting the ball in the basket. She averaged a Central Texas-leading 26.5 points per game this season – raising her average to 28 in the playoffs – while topping 40 points seven times, with a high of 44.
And yet Womack's Marlin team wasn't a one-girl variety show.
"It's not hard (to fit Womack into a team concept), because she gets that. She wants to get everybody involved," Marlin girls coach Lawrence Gullette said. "The other girls know, too, that if they're a role player, they're a role player. … When the girls have that type of mentality it makes things a little bit easier for a player like Mystique. I have to challenge her as well, just to keep her focused and not get so caught up in being great, which she is, but definitely present some challenges to her to keep her focused."
Womack's illustrious play while leading Marlin to the best season in school history makes her the Tribune-Herald's choice for Super Centex Player of the Year for the second straight year.
Womack can certainly make the tough shot, the one where she's wearing one defender like a hoodie while another is draped on her shooting hand. She saw every manner of defense this year, and only twice in 41 games did a team limit her to less than 10 points.
But she also recognizes that she was able to get plenty of easy, runout baskets thanks to the amoeba-like defense employed by her four on-court teammates.
"I wouldn't say it was just me," said Womack, who has committed to Alabama. "Without them playing defense, I probably wouldn't be able to do the things I do. I sometimes would take over, because when I felt the need to I had to. But I wouldn't just put it all on me. They did their work, too. They really played great defense."
Even the most gifted players can always get better. Womack believes this, and as such works tirelessly on her game. "When I'm in the gym, I get shots up," said Womack, who easily has Steph Curry-like range to 30 feet.
Gullette doesn't want her always settling for that deep jumper, though. He said that since Womack can score "on all three levels" – from the 3-point arc, in the mid-range and driving to the hoop – he wants her to use that ability to bait and befuddle defenders into sending her to the line more often in her senior year next season.
"I saw a kid playing last night in the NIT – great ballhandler, shot-fake, guy went for it, he leaned into him and shot it," Gullette said. "Well, he didn't make the shot of course, but he's shooting three free throws. Just situational things like that. You don't have to get your shot all the time, but just being a little more savvy, picking up some fouls, things like that."
As it stands right now, Womack's feel for the game is rather staggering. That was evident in the most memorable two points of the 1,087 she tallied in the 2017-18 season. Against Grandview in the regional final, Womack plucked a loose ball while sitting on her backside in the lane. Seeing nobody to pass to, she casually flipped the ball up and into the hoop.
"I was like, 'Just wow,'" Womack said. "When I'd seen it – somebody got a video of it – I was like, 'Wow, that's crazy.' Because I didn't even know I was going to make it. It shocked me."
Womack and the Lady Bulldogs came up just short of their dream conclusion, as they fell to Mount Vernon, 51-47, in the Class 3A state final. They'll be dropping down to 2A next year, and Womack is already planning a return trip to state, culminating with a different outcome.
"I think about it every day," she said. "I think, 'Dang, man, that could have been us, should have been us.' All that does is motivate me for my senior year and prepare me to be ready for next year."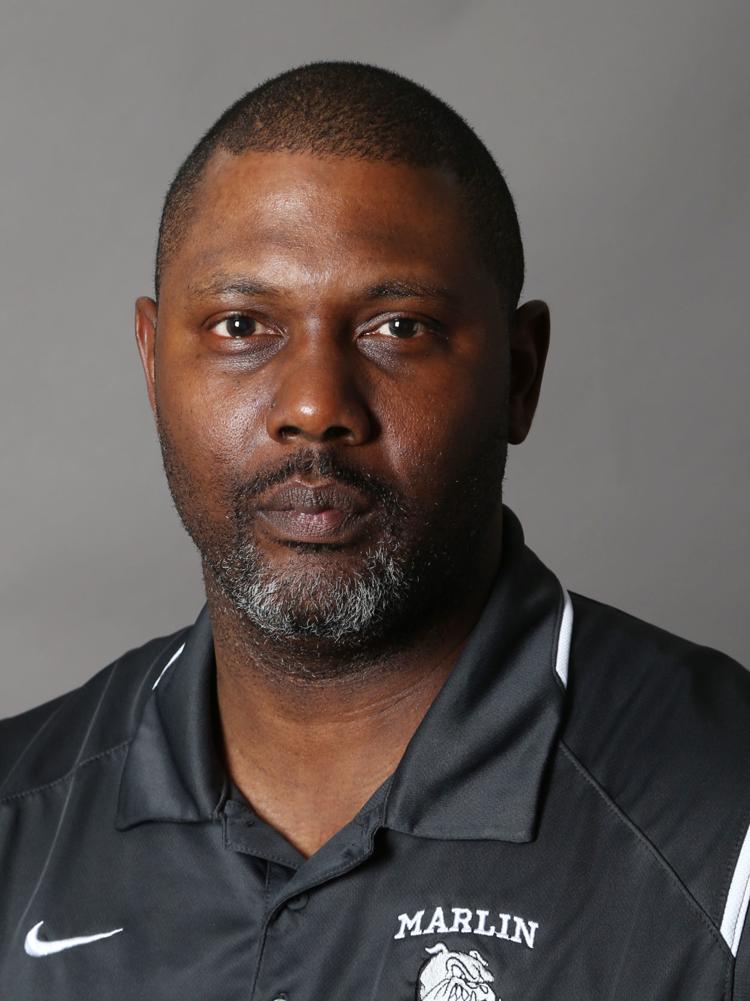 Coach of the Year: Lawrence Gullette, Marlin
For a day or two, Lawrence Gullette beat himself up.
He couldn't help it. The agony of drawing so close to a state championship, only to see another team celebrate, prompted plenty of self-reflection for Gullette.
"It didn't really hit me until Tuesday," Marlin's second-year coach said. "I woke up Sunday and I'm like, 'Man.' Felt a little bit lost, trying to figure out, 'What could I have done better?' Trying to figure out if I could game plan a little different. Then Tuesday morning, it hit me, 'Man, we played for the state championship. Like, wow.'"
For adeptly navigating the Lady Bulldogs into uncharted territory, Gullette is the winner of the Super Centex Coach of the Year honor.
Entering the season, Gullette and the Lady Bulldogs actually voiced winning state as their primary goal. So the coach scanned his roster and tried to evaluate which piece of the puzzle each player represented, then nudged them in that direction.
"They understand their roles, and I challenge them to be the best at whatever it is they bring to the table," Gullette said. "Whether it's the best on-ball defender, whether it's a zone defender, a post player, whatever, I challenge them to be the best at whatever it is you do."
Marlin won a school-record 32 games, including six in the playoffs to not only reach the first state tournament in program history but to have a chance at a title as well.
That dream was stunted in a four-point loss to Mount Vernon, leading to many tearful embraces for the Marlin players on the court after the game. All the while, Gullette reminded his girls, "Hold your heads up. You deserved to be here."
"We talk about the history of the school and some of the accolades that the young ladies are receiving and everything, that is one of the things that stands out the most, that we actually played for a state championship," Gullette said. "Never been done in school history – either side, boys or girls.
"That's something that I told them, it's going to be written in history for the rest of whenever. Twenty years from now, when you come back and look in the record books, guess who played in the 3A state championship game in 2018? They'll see their names there. I'm definitely proud of that."
Other coaches who drew consideration for the Super Centex award were China Spring's Kristi Mize, who led a balanced team to 29 wins, a district title and a regional tournament appearance; Hamilton's Stephen Heers, whose stingy regional semifinalist squad held 17 foes to 30 points or fewer; Temple's Tamarah Sanders, a Tem-Cat alum who led her alma mater to its first state tourney; and Troy's Matt Sebek, who directed the Trojanettes to only their fifth playoff trip since 2000.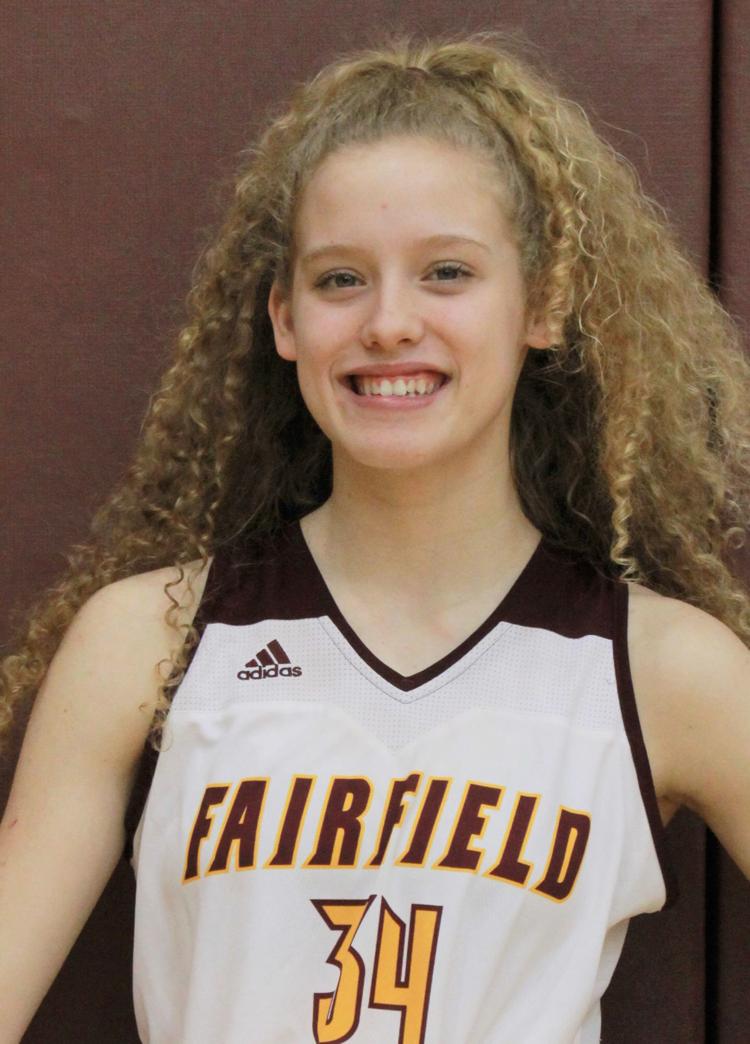 Newcomer of the Year: Braden Bossier, Fairfield
By all accounts, Braden Bossier is a sweetheart. If you met her in the hallways at Fairfield High School, she'd undoubtedly greet you with a smile.
Under the basket, it's a little bit different story, though.
"In real life, I'm not a mean person," Bossier said. "But when you're out there rebounding, you can shove people around a little bit, kind of get mean."
The Fairfield sophomore's tenacity created plenty of chaos for opposing defenders, and helped her win the Super Centex Newcomer of the Year honor.
In her first varsity season after serving an apprenticeship on the JV, Bossier averaged a double-double (14 points, 12 rebounds) while aiding Fairfield's run to the District 18-4A championship. She comes by her basketball talent naturally; her three siblings all played the game beginning at the Little Dribblers age and her older sister Bree just completed a solid hoops career at Henderson (Ark.) State University.
Fairfield coach Sally Whitaker knew that Braden possessed similar promise as a player. Over the course of the season, that promise reached fruition.
"Really, (her role) kind of grew throughout the year," Whitaker said. "We had another taller post player and they shared that role of controlling the paint. Sometimes we'd get the ball inside to Braden where she could finish, and she'd have like 20 points and 18 rebounds, really dominate. And then the next game, the teams would try to stop her and she'd be OK just being the decoy. She was selfless enough to do whatever was needed to help her team get better."
In some of the Lady Eagles' most significant wins of the year, Bossier played the role of the hunter, not the decoy. She ripped down 17 boards in a win over longtime rival Mexia, and she showed a nice shooting touch in scoring 19 points in Fairfield's bi-district win over Connally.
Whitaker couldn't be happier that she has two more seasons ahead with Bossier.
"She's one of the good ones," the coach said. "She's got that special combination, the players that are really smart, really athletic and can play good basketball, and then she also listens. It's crazy. You may get one of those kinds of players in a lifetime."
---
Super Centex Girls Basketball Team

Player of the Year: Mystique Womack, Jr, Marlin
Newcomer of the Year: Braden Bossier, So, Fairfield
Coach of the Year: Lawrence Gullette, Marlin

FIRST TEAM

Pos
Player
Cl
Ht
Pts
Reb
Other
School
G
Miannah Little
So
5-5
21.8
4.5
5.9 apg
Connally
G
Peyton Elmore
So
5-6
13.5
4.0
4.5 apg
Crawford
G
Rebekah Nolte
Sr
5-5
18.0
4.0
86% FT
Gatesville
G
Mystique Womack
Jr
5-7
26.5
5.3
4.2 spg
Marlin
G
DyNeisha Bailey
Sr
5-7
12.1
5.3
1.5 spg
Marlin
G
Ja'Naiya Davis
Sr
5-9
12.3
6.0
3.1 spg
Midway
G
KaDaja Nickleberry
Sr
5-8
17.0
10.0
6.1 spg
Teague
G
Keziah Dilworth
Sr
6-1
6.0
8.5
4.3 spg
Temple
G
Reagan Montgomery
Jr
5-7
19.5
7.5
4 apg
Whitney
F
Gabrielle Cleveland
Sr
5-9
11.7
8.7
1.8 spg
China Spring
F
Michelle Runyan
Sr
5-10
15.1
9.1
3.5 spg
Lorena
P
Ta'Naiya Norwood
Sr
6-1
19.5
8.1
1.7 bpg
La Vega
P
Destanee Roblow
Jr
6-2
20.0
15.0
4.2 spg
Teague

SECOND TEAM

Pos
Player
Cl
Ht
Pts
Reb
Other
School
G
Summer Emblem
Jr
5-9
9.5
5.3
1.2 spg
China Spring
G
Hailey Tyra
Sr
5-8
18.0
4.5
1.5 spg
Dawson
G
Montierra Warren
Jr
5-4
13.2
3.2
3.6 apg
La Vega
G
Jhakya Dilworth
Sr
6-1
15.4
4.5
1,158 career pts
Temple
G
Savannah Sebek
So
5-7
14.1
8.1
4.9 spg
Troy
F
Heaven Tucker
Jr
5-10
17.2
6.7
2.1 bpg
Connally
F
Trinity Haile
Jr
5-8
7.8
4.3
2.1 spg
Hamilton
F
Kyla Coffell
Sr
5-10
21.0
14.0
2 bpg
Iredell
F
Chadricka Pickett
Sr
5-8
12.5
5.0
4 spg
Temple
P
Allaria Jones
Sr
6-0
16.0
11.0
78% FT
Gatesville
P
Keegan Cogle
Jr
5-11
16.0
10.0
5 spg
Jonesboro
P
Lyric McGowan
Jr
6-0
10.4
10.1
1.5 bpg
University
P
Tamara Daniels
Sr
5-10
13.5
9.0
1.5 bpg
West

HONORABLE MENTION

Guards: Alex Perkins and Abbie Snyder, China Spring; Cierra Stewart, Connally; Cecelia Villa, Crawford; Maddy Mehaffey, Hamilton; Vivi Benitez, Iredell; Alana Armstrong, Lorena; Allison Ainsworth and Hailey Burgess, McGregor; Ca'Leyah Burrell and Shamaryah Duncan, Midway; Alexandra Minor and Erakah Easley, Rosebud-Lott; Wilashia Burleson, Temple; Angel Martinez, Troy; Desirae Mathis, University
Forwards/Posts: Hannah Huffines and Makenzie Huffines, Aquilla; Keyonna Lane, Connally; Anne Williams and Ana Maddox, Crawford; Ali Guereca, Iredell; Aniya Williams and Danielle Noble, Marlin; Reese Rhodes and Madison Burns, Midway; Oce Huitt and Rebecca Bennett, Rosebud-Lott; Kennedy Bennett, Teague; Emily Jarolik, Troy; Sheridan Gamble, University
---
First-team profiles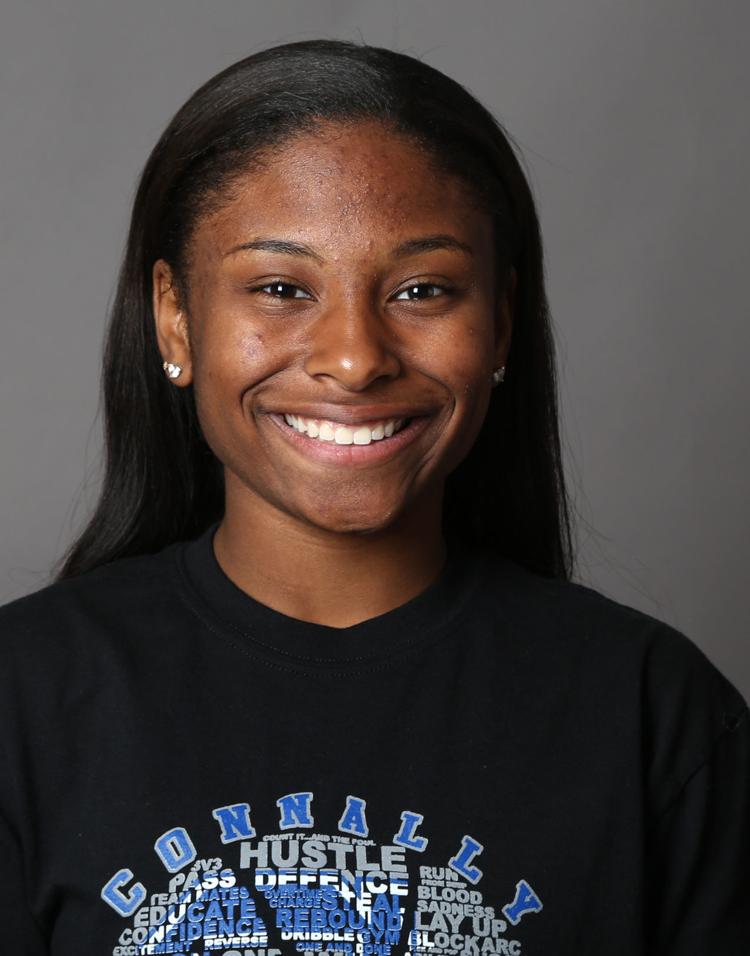 Former newcomer of year emerged as one of state's top scorers, also swiped 4.3 steals.
17-2A MVP displayed crafty offense and pesky defense for district champs.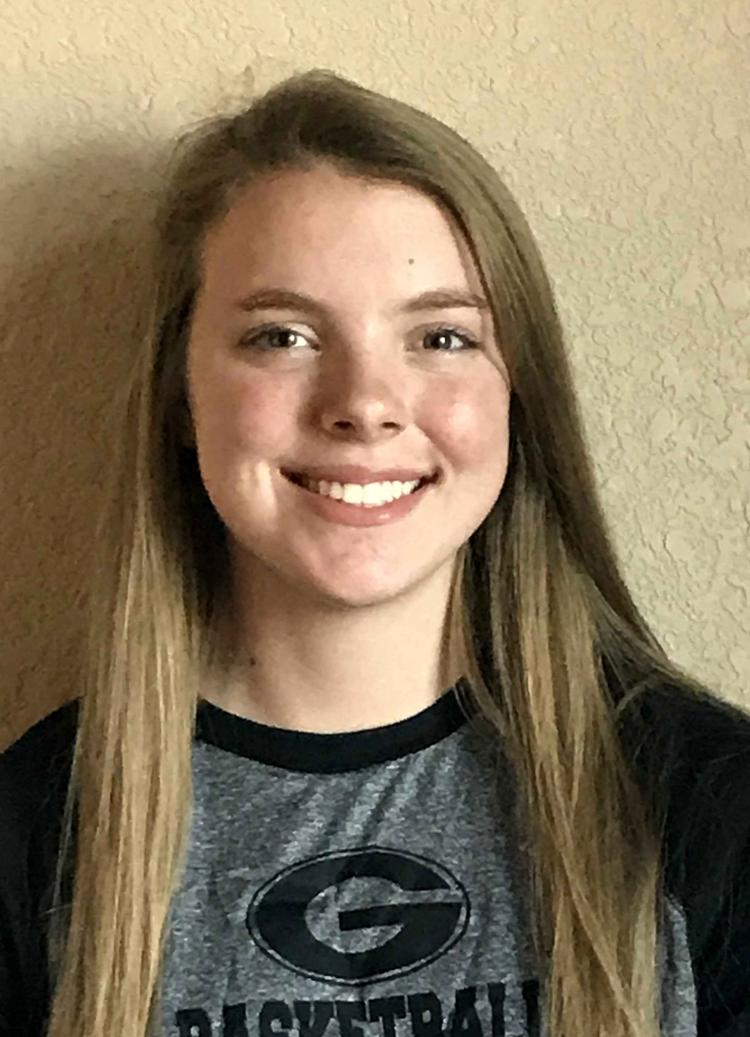 UMHB-bound, leaves as school's No. 2 all-time leading scorer with 1,702 points.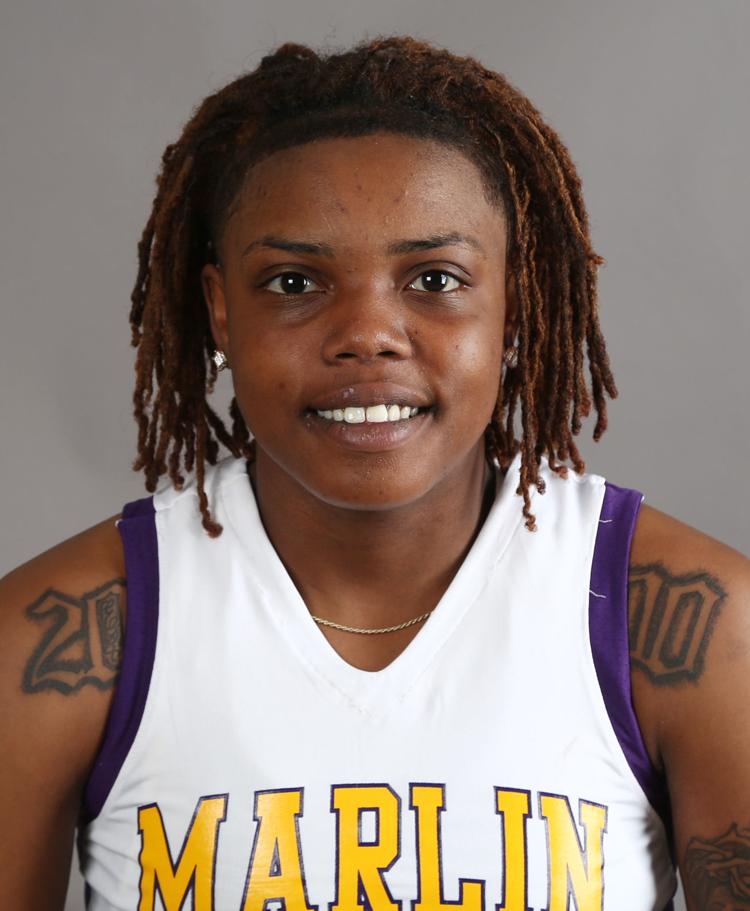 District MVP, Alabama commit on state run, averaged 28 ppg in playoffs.
Battled back from injury, provided heady leadership for state finalist Lady Dogs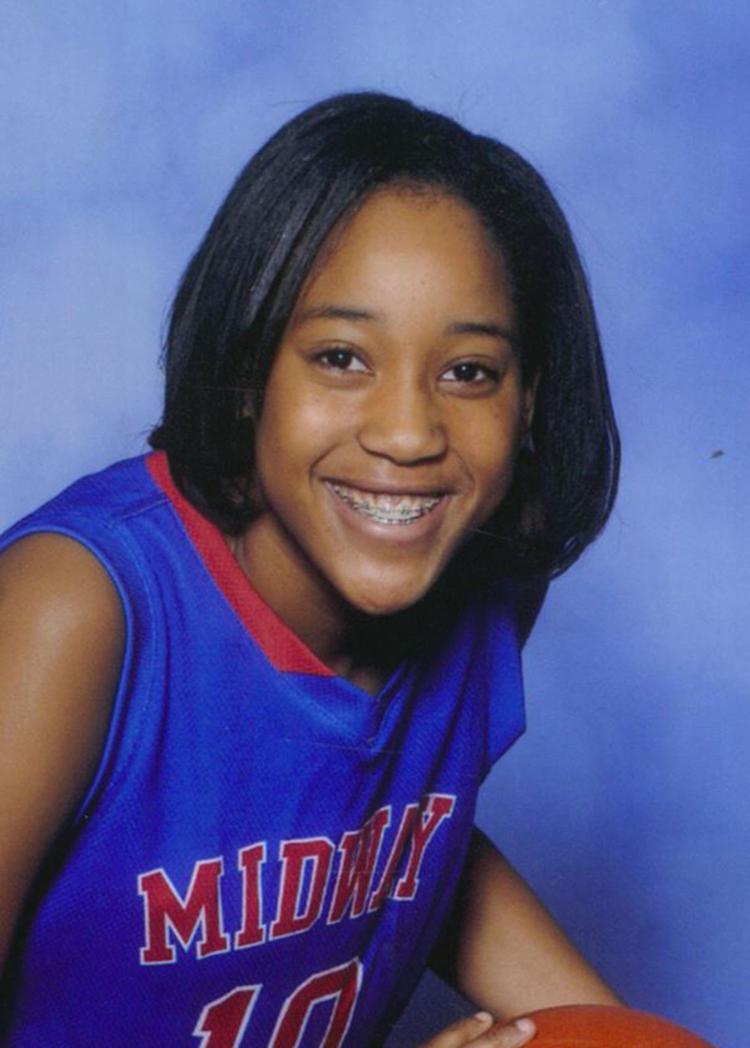 8-6A offensive MVP averaged 12.3 points, 3.1 steals for 30-win Pantherettes.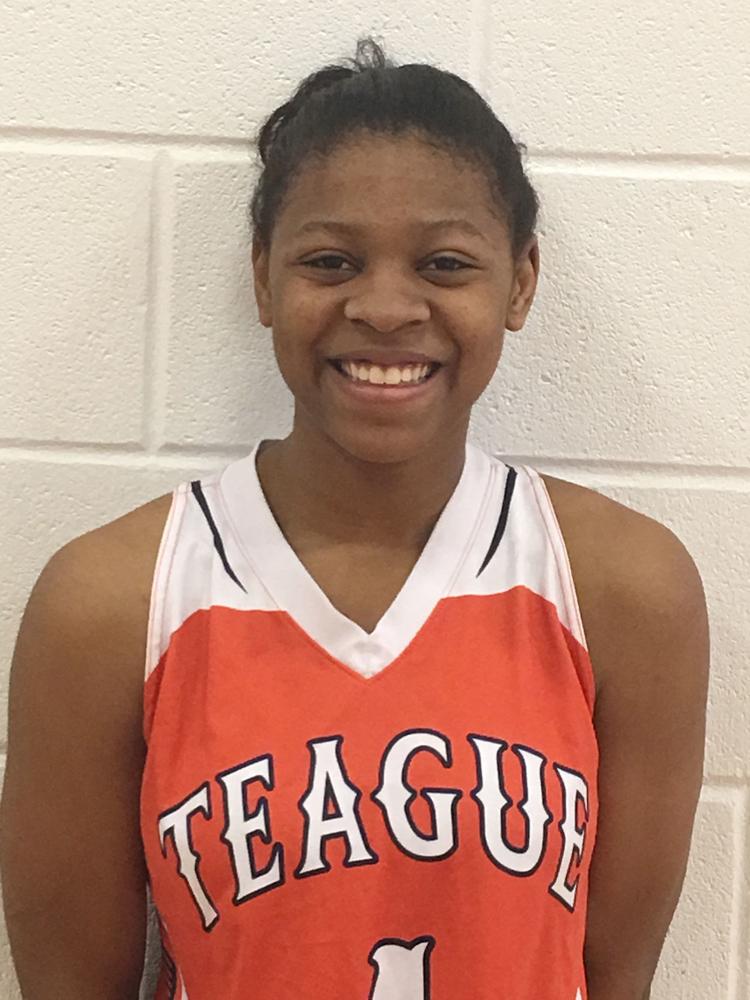 2-time Super Centex performer not only scores, but defends with best of them.
Florida A&M signee, 8-5A MVP provided steady, savvy point guard play for state semifinalists.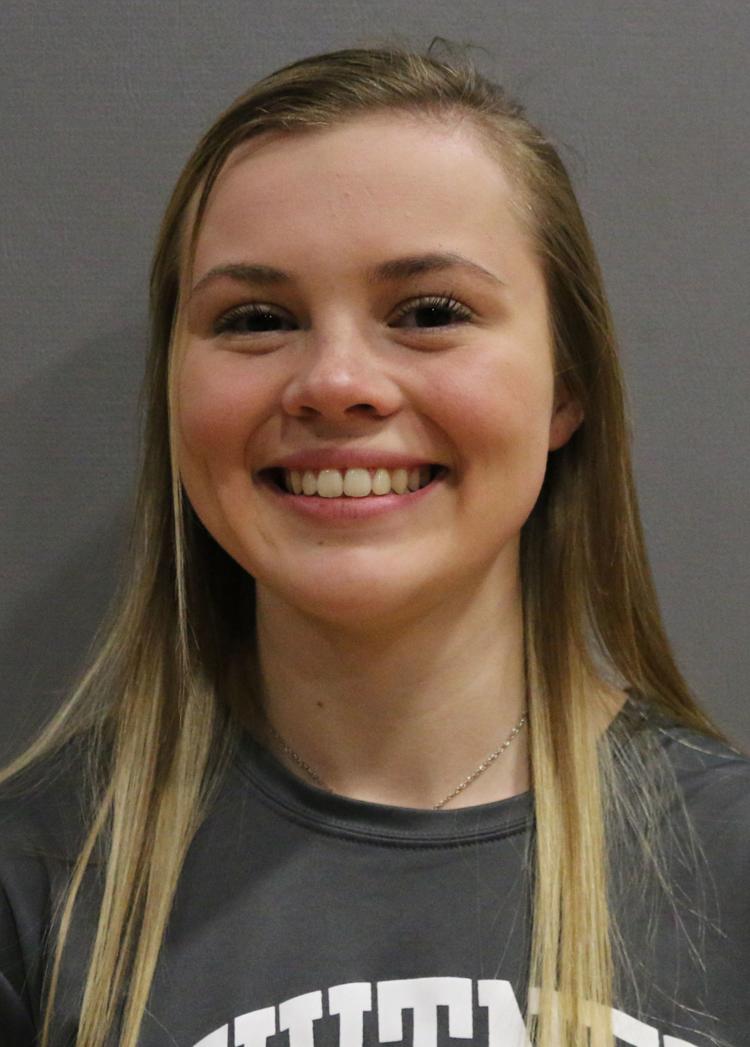 Do-it-all dynamo tossed in 19.5 points, 7.5 rebounds per game for Lady Wildcats.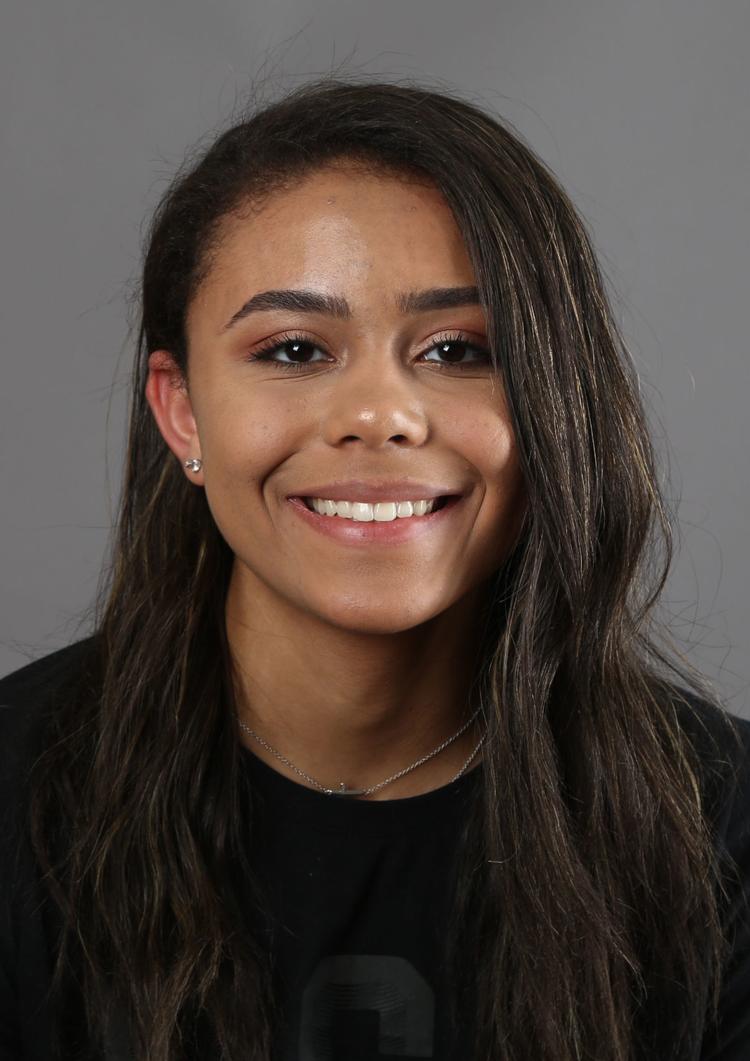 Major scoring, rebounding role as Lady Coogs reached regional semis.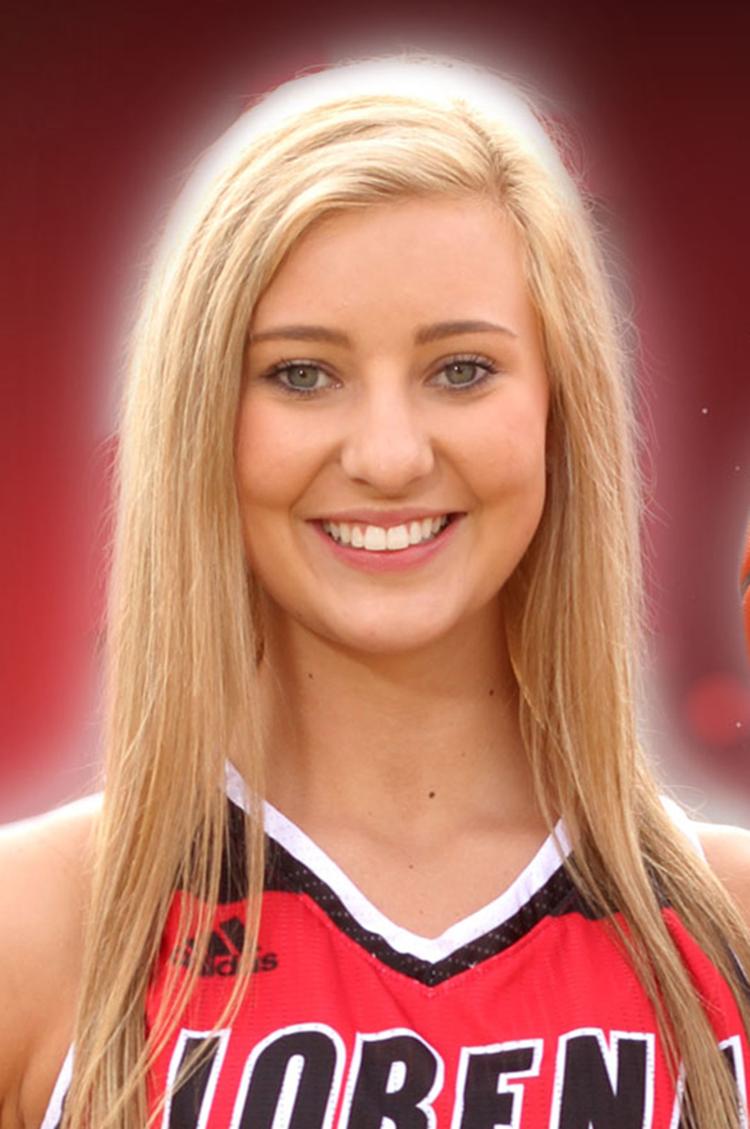 Fearless on the drive, Lorena's top leader tallied 15.1 points, 9.1 rebounds, 3.5 steals.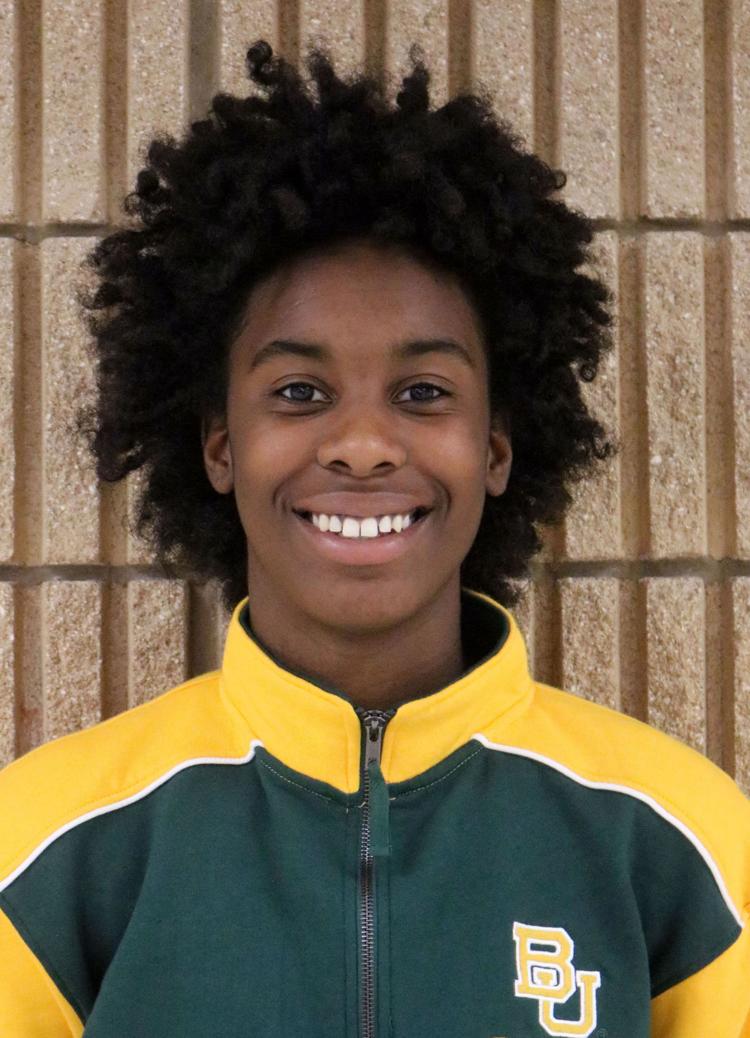 Prairie View A&M signee dominated on both ends in earning third Super Centex plaudit.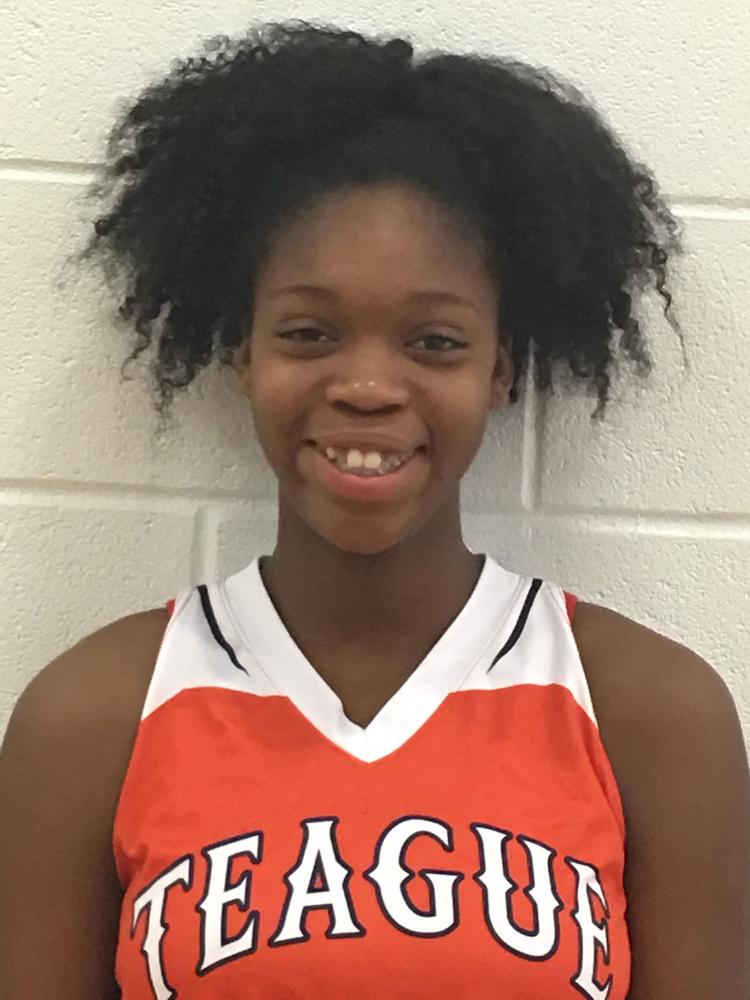 Area's top rebounder hauled in 15 caroms per game, turned a bunch into points.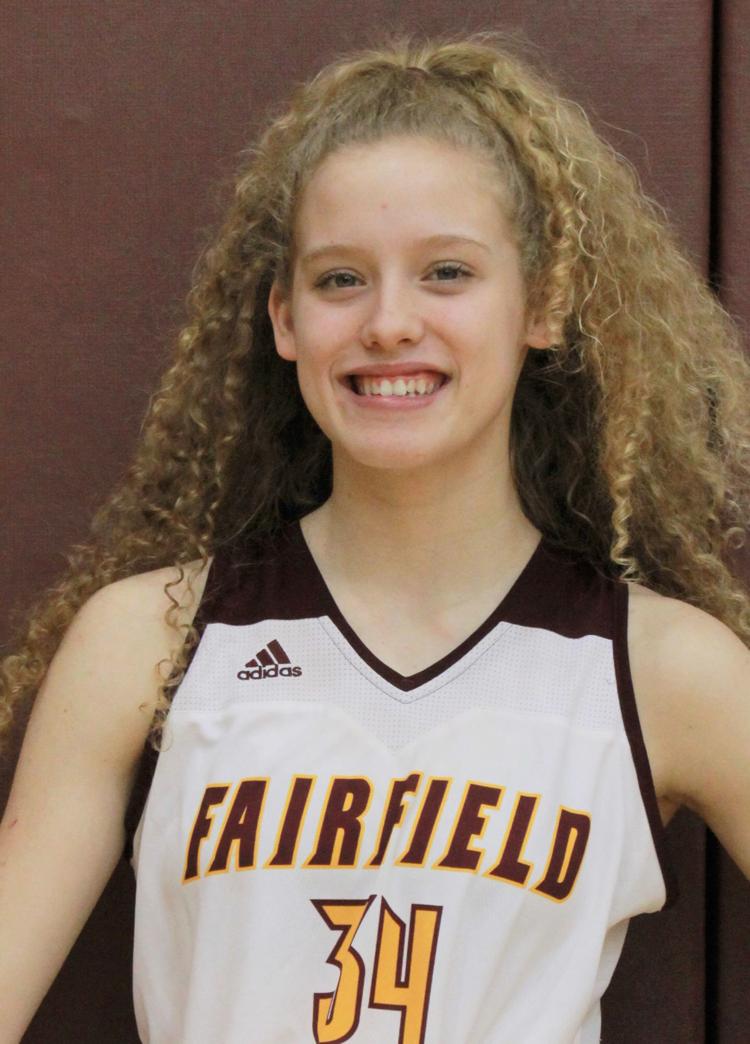 Averaged a double-double (14 ppg, 12 rpg) in varsity debut for district champs.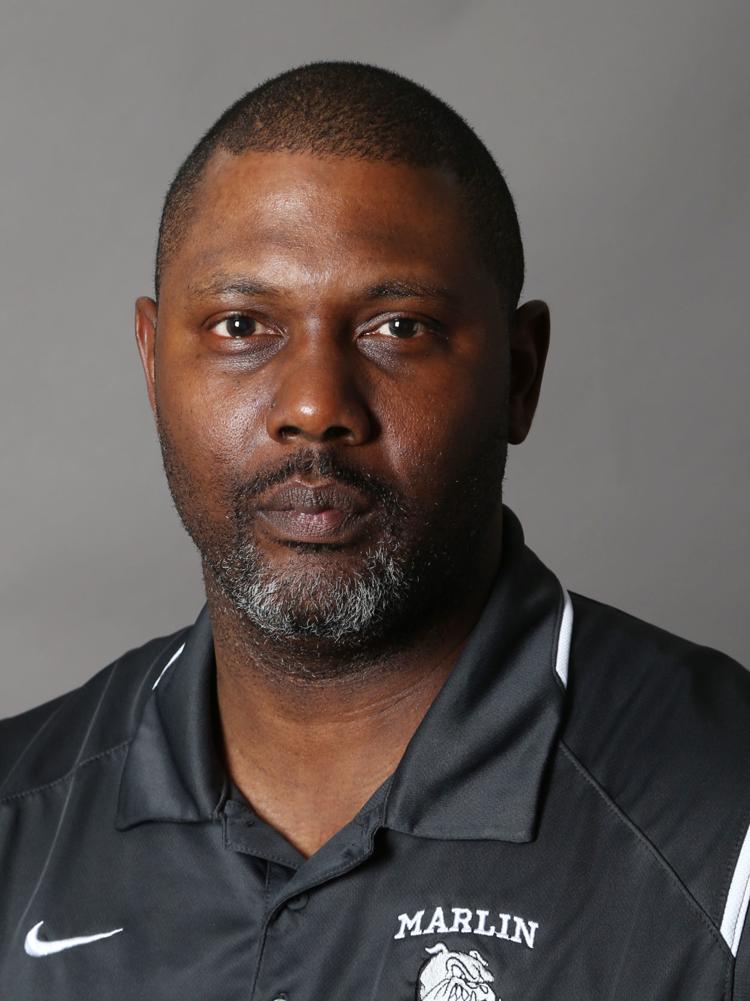 In 2nd season, presided over best season in school history, as state runner-up.
More
Whenever he's delivered the compliment, Trajan Snell accepts it graciously. Being told that he "plays the game the right way" would lift the s…